Consumer Complaints and Reviews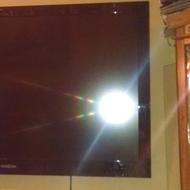 Bought a 60 inch Insignia tv. Junk is what they are. If I didn't have to give them one star to get this to post. There wouldn't even be one star there. Bought at best buy in Davenport, Iowa. I did not get remote when television ear brought and hung on wall by their staff. I paid extra for that. And they brought wrong remote. Said they would return with other remote and never did. When I called they didn't know what I was talking about and they didn't have my remote. Yep never again will I shop there.

Got my son 3 things from this maker and all 3 died from DVD players to a TV to another DVD player. All trash... TV lasted 2 months. DVDs lasted one week and the other a month... Got money back for the second and got a Sony DVD player and then I got money back from the TV and bought a 42 inch VIZIO TV - much better. Will never buy anything again from this company. All cheap garbage.

When using HDMI input #1, the manual says you can use the audio input if your PC doesn't carry audio through the HDMI cable. It doesn't work, there is no audio. When tuning in a weak over the air station and it becomes took weak to receive, the TV permanently deletes that channel. There have been times where the TV rebooted itself while this was happening. You can't get it back without a full rescan of all the channels. With antenna stations, the favorites function does not work. It randomly deletes stations from its list, and sometimes that random deletion is extended to the tuned channels so they disappear. It basically corrupts the channel database. There have been times where the TV rebooted itself while this was happening, and one time where it even froze up and I had to unplug it to reset it. The only way to correct it is to do a full rescan of all the channels.
With antenna stations, the last channel button does not work the first time you use it after the TV is turned on. When you press it, it just blacks out for a second, and the same station is re-tuned in. The second time, it works. It's not a bug, but very annoying: with all antenna stations, you must to include the .1 (point-one) in every channel you type in, or else it won't tune it in. You can use .2 or .3 if those subchannels are available, but there's no shortcut to the main or .1 channel. When compared to an Insignia CECB (converter box), this TV receives fewer channels overall and requires a bit stronger signal to receive each channel.

I bought the Insignia 4K TV, (model number NS-55DR710NA17UHD) on July 7, 2016. The screen blacked out, only putting out sound, "4 MONTHS LATER" on Nov. 6, 2016. The TV is still under warranty so I called customer service and got a repair appointment for "four" days later. However, the appointment time is between 8am and 12am, that's a "4 hour window" to just sit and wait, and wait, and wait and wait. OR, you can do like I am doing, think about the $100 you are losing from your time off from work, Google this Insignia Sadness, read the "EXACT SAME" horrible experiences others are having with this Insignia Insanity, look at your receipt and see how much money you wasted on this Insignia Sucks, and use your wait time wisely by WRITE A REVIEW!!!!
My ultimate plan is to have this Crap TV repaired and SELL IT while it's still under warranty. Btw, their customer service team are so nice and pleasant, even when they are telling you 'I'm sorry, your TV is no longer under warranty... K... bye, bye'. So for now, I'll spend the rest of my missed work time looking for another new TV..... Sony maybe?!?!

I purchased a Insignia 40 in TV last September. The past few months it works for 2 hours then shuts off for 20 min. I called Customer Service. They told me that I had 55 days after the 1 year warranty and they were going to send me an e-mail about this (after giving them my e-mail address 7x). Called the next day. Different rep. They had no info about me calling them. Had to submit info again at which time they told me that I was misinformed about the 55 days. It was 45 days and it was too late. So we all work very hard for our money and we are now buying TVs, paying good money, that last ONLY a little of 1 year. I will NEVER, EVER BUY AN INSIGNIA PRODUCT AGAIN. It a piece and the people that rep their company have no idea what the heck they are doing. I would never recommend this product to anyone.
How do I know I can trust these reviews about Insignia TV?
670,460 reviews on ConsumerAffairs are verified.
We require contact information to ensure our reviewers are real.
We use intelligent software that helps us maintain the integrity of reviews.
Our moderators read all reviews to verify quality and helpfulness.
For more information about reviews on ConsumerAffairs.com please visit our FAQ.

As soon as we got the Insignia TV it started flickering. At first it was just a little bit. However, it progressively became worse and now there is nothing on the screen. This was the worst TV I have ever had and I don't recommend it to anyone.

The TV doesn't work out the box. It's completely brand new and it doesn't work at all. No lights or anything. Now they are asking me to ship it back to them so now I have to pay shipping? Even though my shipping was free so I'm not happy. Hopefully I can just return in store.

I bought Insignia TV 26" that has DVD player, then DVD player failed to function within two months. Although the paperwork indicates one year guarantee, the company crew were not interested to fix the failure. Because I don't have time to prosecute them, gave up the issue. After two years the screen went to dark. After this I'll not buy any Insignia product and also I don't recommend to anyone to buy Insignia TV. Even though the price is low, it cost you additional money after one year. The company don't respect the guarantee issue practically.

I've only had my 40" 1080p HD Insignia for 2 months... already having sound issues. Volume is set at 70 right now and you can barely hear it. In order to get it looked at, I have to drive to the nearest Best Buy, which is 3 hrs away. Not too impressed. The tech guys I called were pretty much useless.

I bought an Insignia TV for a friend. After a couple months, the remote would no longer control the TV. I wanted to take it back to the store, but my friend didn't want me to bother, since we are both elderly and the TV is heavy. Instead, he hooked the new TV up to his old analog converter box. Then he used the remote for the converter to control the tv. That worked okay. If anyone has had problems with turning on their Insignia, perhaps they could try that. I had bought a different brand low-cost set at the same time for myself, and it has been working fine.

I have a 60 inch. The picture quality is horrible. It says that it's 1080p 60hz but I call bs. It extremely pixelated and fuzzier than any tv ever. My old box Sony tv had much better picture quality and this thing drains a lot of power and the remote has bad signals. Just stick with the name brands like Sony and Panasonic.

February 2015 I purchased an Insignia 42 Television (NS-42D51ONA15) from Best Buy. I based my decision on price and the ratings on Best Buy's website. (4.5 out of 5 stars!) About 15 months later my TV won't even start!!! I did not buy an extended warranty but don't you expect a television to last longer than 15 months!? You would think a company would want a customer to be satisfied, spread positive feedback, and return. However this does not appear to be the case. So I called both Insignia customer service and Best Buy customer service. Both of them would not offer a financial incentive to resolve this issue nor would they attempt to repair or replace the product.
I have all the paperwork, packaging receipts and used the television as intended and instructed in their paperwork. This shows me that both Insignia and Best Buy do not care about customers and are happy to sell cheep defective products. After this experience I looked at TV brand ratings just today on Best Buy and they are almost all 4.5 or 4.6 out of 5. But when I go onto Consumer Affairs website I see that some TV brands are rated 4 out of 5 at best and Insignia is rated less than 2.5 out of 5 stars! The rating system on Best Buy's website has no integrity. I recommend that consumers boycott Best Buy and Insignia. If everyone purchased less from them, they would listen to consumers. Thank you for listening to my bad experience with Insignia and Best Buy.

Lost the power cord less than 9 months after purchase. Went to Best Buy (who are useless), and they stated "buy from Amazon", called Insignia who stated "we don't carry that anymore, but can get you one from a 3rd party vendor but it will take 30-90 days". What kind of company has no power cords for their TVs? I will not purchase from Best Buy or Insignia again!!! Do not recommend their TV to anyone!!!

We purchased a brand new from the manufacturer 50" Insignia 4K LED Smart TV on 6/15/16. When we got it home and took it out of the box, the screen was literally broken in half. We went back to where we purchased it at the next day to get another one. Same model tv we exchanged for on 6/16/16... Worked great all the way through 6/21/16. On 6/22/16 we went to watch tv and nothing. It would not turn on with the remote or with the on button on the side of the television. A repair man came out on 6/23/16 and told us just to exchange the television again because the motherboard had fried. My opinion, I will never buy an Insignia product ever again.

Purchased a 55 inch Insignia only 2 years old TV just cut off out of nowhere. Why there isn't a recall on these faulty TVs is beyond my understanding. The company itself takes zero responsibility for their defective product as they clearly have been notified of this problem. Will never buy the Insignia brand again.

It has started shutting down on its own. After reading many pages on Best Buy website I realized they have shut down the thread. They are aware of the issue and apparently will not offer a remedy for the problem. It occurs in many of their TVs. There was over 2000 complaints on my model alone. The most interesting response from Insignia was to put a fan under the TV to keep it cool while you watched it.

We bought a 55" television to use to run an hour of videos at our church. After less than two years, it died. Naturally, that is not covered without an extended warranty which we did not have.

I purchased a used Insignia TV model NS - 39D40SNA14 from this guy in Edmonton Canada about 6 months ago and I like it. I like the color, I like the TV except the speakers could be improved a little. When I turn the volume to really low like 3 and when I turn it to about 33 there's little difference in sound. So in my book the speakers could be better but, as of today April 11, 2016, my Insignia TV still works and I been having it turned on for almost all day and it works.
I had a technical issue when I brought it home. There was a small box on TV saying 'no channels found.' I had cable hooked up, but it still showed that. I called their technical help and the guy guided me via the telephone what to do and I did the channel search and the box went away. I don't know what to write you here, I had it for about 6 months so far, I don't know how long that guy had it, but mine insignia tv is still working. I honestly like this TV. I had the old style tube tv's and they were plain insignia uses decent material. I paid 200 $ cad it's a 36" flat screen.

I will not suggest buying this brand to anyone. I've only had this TV for 15 months and it is already dead. I have 4 other LED TVs in my home (Phillips, LG) and I have had my them all for over 3 years and they still work. One of them, a Phillips TV, is 10 years old. The newest TV, the Insignia, is already dead. Won't power on at all. I will never purchase this brand again.

We've had the TV for over 2 years, and suddenly we started getting constant SAP narration for the visually impaired during some shows. It absolutely ruins the show. I have looked through every manual and researched online. I'm not alone. There were at least 150 other people who were having the same problem, and nothing the tech support people tell you to do works. Most of the features they told me to go to don't exist, and others have found the same thing. It has been a good TV for 2 years, but this is intolerable. If Insignia techs can't figure out how to fix this for hundreds of people, they shouldn't be selling the TVs.

Do not waste your money on an Insignia TV. Mine died after only 14 months of use. I have read that a lot of people have had similar problems with Insignia.

Insignia Flat screen TV just stopped working. Not even 2 years old.

I have been reading reviews about Insignia. I'm in the market for a larger TV. My Sony Bravia's picture has gone bad. I bought it in 2009 so I guess that is normal. The thing is, I also bought a smaller Insignia TV -- all are flat screens by the way -- and it is still working perfectly. I guess I am just surprised by all the bad reviews. I was really thinking of getting another Insignia. A conundrum and a concern.

I have a NS-24D510NA15, 24" Insignia TV. Four days after warranty ended, the TV just died. Nothing, no audio, no video. I have been talking with Insignia for a couple of weeks without any satisfaction. Every single person you talk to when you call Insignia seems to give you a different story. They originally told me that there would be no problem in exchanging the TV, then told me otherwise. Finally after a couple of weeks, the manager at Insignia told me that the customer service agent should not have told me they would replace the TV, and we are out of luck, SORRY. I have heard a lot of different stories, from a lot of different customer service agents at Insignia over the last few weeks. Every time, they tell you something different.
I should have read the reviews on this TV before buying it. There are many others stuck with a piece of junk after only a year. Just a warning to everyone, don't buy anything from this company!! The customer service agents do not know their job, and they will not tell you the truth. Many times they will keep you on hold for a long time until you just get a dial tone. I have been very patient and I have treated the agents with respect while on the phone so there is no reason for hanging up on me after a very long time on hold!!

32" TV would go black at random times. At other times the sound would become full of static. TV wasn't even 1 yr old. Scrapped it and purchased a Sharp.

We wanted a basic flat screen, best picture without a lot of features. Best Buy's house brand was out choice for a 40" and 34". We have a Vizio sound bar. The only down side is the TV could use another USB.

When I purchased my 46" Insignia LED TV it was at a sale price. I have no issues with its performance whatsoever. It has and does serve me well. I originally paired my LED flat screen with a Sony Blu-ray player. I quite shocked at how overly crisp and clear certain Blu-ray movies were (i.e., The Lord of the Rings). In fact the intense picture clarity was in my opinion way too revealing. Call me nostalgic but some movies need to be less intense visually than others, allowing the viewers imagination to better relate.

The only thing I dislike about the TV is that once you turn it on, it come on but it shuts off for about 5 seconds and then it's on for your viewing. Not sure why, but it does it every time when you first turn it on to watch.

I purchased a 48" Insignia LED TV about 18 months ago and it has performed well. It is the "house brand" of Best Buy and I would have to rate them very good in terms of picture quality, sound and quality the low-cost leader. I have multiple Insignia model TVs in varying sizes (both LCD and LED) and all performing exceptionally well. I would recommend this brand for quality and price.

Purchased an Insignia TV from Best Buy on the salesperson's recommendation. Since then, have purchased two more. They're very reliable and have an excellent picture and sound.

ConsumerAffairs Research Team
The ConsumerAffairs Research Team believes everyone deserves to make smart decisions. We aim to provide readers with the most up-to-date information available about today's consumer products and services.
Sold exclusively in megahouse retailer Best Buy, Insignia TVs are a value-oriented brand of LED LCD models that come in a range of sizes.
Personalized home screen: Personalize your home screen with your favorite broadcast channels, streaming channels and devices so everything you like best is right at your fingertips.
Wireless connectivity: Easily connect to your home network and control your TV with your smart phone.
Wide viewing angle: A wide 178-degree viewing angle allows more seats in the room to be the best seat in the house.
Superior audio: Multiple built-in speaks provide superior audio.
Stunning HD images: With 1080p resolution, these TVs deliver HD content with amazing detail and crisp picture contrast.
Best for Bargain shoppers and researchers.
Insignia TV Company Profile
Company Name:

Insignia TV

Address:

7601 Penn Avenue

City:

South Richfield

State/Province:

MN

Postal Code:

55423

Country:

United States

Website:

http://www.insigniaproducts.com/