Invisalign
Find Invisible Braces partners near you
This profile has not been claimed by the company. See reviews below to learn more or submit your own review.
Invisalign makes clear plastic aligners that straighten teeth, correcting issues ranging from simple to complex. Patients visit an Invisalign-trained doctor for a consultation to get a customized treatment plan. Treatment takes an average of 12 to 18 months, during which the user wears aligners 20 to 22 hours a day, switching them out every one to two weeks. According to the company, over 9 million people worldwide have used its liners.
Find Invisible Braces partners near you
Overall Satisfaction Rating
5 stars

4 stars

3 stars

2 stars

1 stars
Pros
Nearly invisible aligners
Free consultations
Treats simple to complex cases
Cons
No guarantees
More expensive than competitors
Bottom Line
Invisalign's nearly invisible aligners straighten teeth without wires or brackets. Treatment requires doctor visits every four to six weeks and lasts an average of 12 to 18 months. Cost is similar to that of braces.
Top Invisalign Reviews
How do I know I can trust these reviews about Invisalign?
3,827,741 reviews on ConsumerAffairs are verified.
We require contact information to ensure our reviewers are real.
We use intelligent software that helps us maintain the integrity of reviews.
Our moderators read all reviews to verify quality and helpfulness.
For more information about reviews on ConsumerAffairs.com please visit our FAQ.
Martin of Sedalia, Missouri
Verified
They are a comfortable fit and removable when eating and cleaning. Saw visible results In 6 weeks and in 6 months my teeth were 90 percent straight. I used them longer because my ...
Read full review
Wyatt of Chicago, Illinois
Verified
I love my Invisalign! I had a few crooked teeth on the bottom row so my dentist recommended them. I have about 6 months left of wearing them but they are the best. Could not be mo...
Read full review
Invisalign products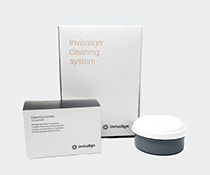 Invisalign
Cleaning System
$55.99 as of publishing date
Includes special cleaning crystals advertised to remove plaque in 15 minutes. Contains a cleaning tub and 50 packages of cleaning crystals. Can be used to keep aligners clear and odor-free. Easy to use with warm tap water.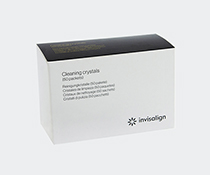 Invisalign
Cleaning Crystals
$41.99 as of publishing date
Contains 50 packets of cleaning crystals. Aimed at keeping retainers clear and free of odors. Advertised to remove plaque in approximately 15 minutes. Shipping only available to the U.S. and Canada.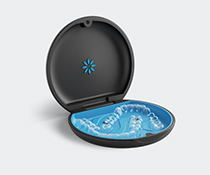 Invisalign
Aligner/retainer cases
$16.99 as of publishing date
Helps keep retainers and aligners safe wherever you go. Inner lining minimizes slippage and inside movement. Includes a bonus drawstring pouch to carry oral hygiene essentials. Cases come in multiple designs.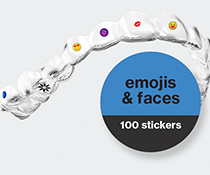 Invisalign
Stickables
$20 as of publishing date
Stickers come in multiple shapes and sizes to decorate clear aligner cases. Made with water-resistant plastic materials. Themes include emojis, nature, animals, gaming and holidays.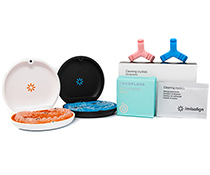 Invisalign
Elite Bundle
$74.99 as of publishing date
Includes two aligner/retainer cases with magnetic closures, 50 packs of cleaning crystals to keep aligners odor-free and clean, a pack of Munchies to optimize seating of aligners and a pack of Cocofloss dental floss (two-month supply).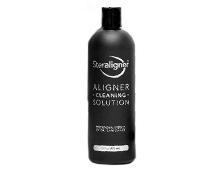 Invisalign
Steraligner with sterilizing tray
$36 as of publishing date
Cleans and sanitizes aligners in just three minutes. Removes plaque, tartar and 99.9% of bacteria. Comes with a 16-ounce bottle of Steraligner solution and a soaking dish. Developed by an orthodontist.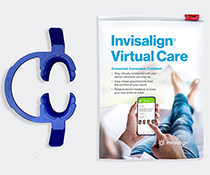 Invisalign
Cheek retractor for Invisalign Virtual Care
$9.95 as of publishing date
Cheek retractor that assists you in taking photos of your teeth for virtual monitoring of treatment between office visits. Includes one retractor, care and use instructions and information about Invisalign Virtual Care. Also comes with pouch for storing the retractor.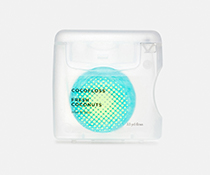 Invisalign
Cocofloss dental floss
$9 as of publishing date
Textured dental floss made with coconut oil and vegan wax. Available in mint, coconut, strawberry and orange. Contains 33 yards of floss, a two-month supply. Save $1 by purchasing variety pack with all four.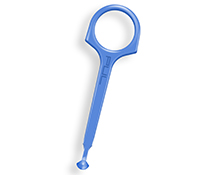 Invisalign
PUL System
$11.99 as of publishing date
Hands-free aligner seating and removal tool so you can keep your hands out of your mouth. Makes it easy to position and maneuver aligners. Helpful for aligners with buttons or attachments. Made with nontoxic plastic material. BPA-free.
What is Invisalign?
Invisalign is a treatment that straightens teeth using nearly invisible aligners that are clear, plastic and removable and have no wires or brackets. Invisalign customizes aligners to treat tooth crowding, overbite, underbite, crossbite, gaps and open-bite conditions in adults and teenagers.
Invisalign treatment lasts an average of 12 to 18 months, with costs similar to those of braces. Unlike other companies that make invisible braces, Invisalign requires regular, in-person visits to a doctor. Over 9 million people around the world have used Invisalign, according to the company.
How does Invisalign work?
Get started with Invisalign by taking the assessment on its website. You'll answer questions about your age and teeth. If you're a good fit, Invisalign's Smile Concierge Team will help you schedule a consultation with an Invisalign-trained doctor in your area.
During this exam, you'll receive a 3D scan of your teeth and a preview of your new smile. This is a good time to ask questions about how long treatment will last and how much it will cost. Bring your insurance card if you have coverage.
Once you approve the treatment plan, Invisalign creates your customized aligners with its SmartTrack material. You will need to wear the Invisalign aligners 20 to 22 hours a day and change them every one to two weeks. You'll remove the aligners when eating, drinking, brushing your teeth and flossing. Treatment for teens may come with compliance indicator dots so parents know their children are wearing their aligners.
You can expect regular checkups with your doctor every four to six weeks. Treatment may require SmartForce attachments for complex tooth movement. Once you are done wearing the aligners, your doctor will likely recommend that you wear retainers. Invisalign recommends Vivera retainers.
How much does Invisalign cost?
Your doctor determines the cost of Invisalign treatment based on the complexity of your case and how many aligners you need. Invisalign states that the price of treatment is "about the same" as braces. It gives examples of quotes on its website ranging from $3,400 to $7,100.
Some dental and health insurance providers cover part of the cost of Invisalign. Before going in for your consultation, contact the provider to ask if it accepts your insurance. You can contact your insurer to check your benefits or ask your provider to do it for you.
Ask your doctor also about a monthly payment plan. Keep in mind that you may be able to use a health savings account (HSA) or flexible spending account (FSA) to pay for invisible braces. Speak with your benefits manager and doctor's office about using money from an HSA or FSA.
Invsalign FAQ
Can Invisalign ruin your teeth?

During your initial consultation with the Invisalign-trained doctor, ask about the risks associated with Invisalign. During treatment, it's important to maintain good oral health, with regular visits to your dentist and the doctor monitoring your treatment. You'll need to remove your aligners before eating or drinking and brush your teeth after every meal before putting the aligners back in your mouth. Follow your provider's instructions and let them know if you're experiencing any problems.

Can your teeth move back after Invisalign?

Yes, your teeth can shift back after treatment. Your doctor will likely recommend wearing custom-made retainers.

Is Invisalign a permanent fix?

Invisalign treatment is designed to provide lasting results. Your doctor may recommend wearing a retainer so that your teeth don't shift back to their original positions.

Can you eat normally with Invisalign?

There are no food restrictions with Invisalign. You just need to take out the aligners before eating and brush your teeth before putting them back in.

Does Invisalign change your face shape?

It's possible that Invisalign can change the shape of your face. If you have concerns or questions about how treatment can change your face shape, ask your dentist or orthodontist during the initial consultation; they may be able to show you specific areas of your face that can change.

Does Invisalign hurt?

You may feel some discomfort or pressure during the first few days of wearing new aligners. This is normal and a sign that the aligners are working. If you have persistent discomfort, you should let your doctor know.

Can Invisalign fix an overbite?

Yes, Invisalign can fix an overbite. Schedule a consultation with a doctor in your area to see how Invisalign can help.

Is Invisalign covered by insurance?

It depends on your insurance plan. In many cases, insurers cover Invisalign the same way they cover traditional braces. Insurance might cover a certain dollar amount or a specific percentage of the cost. To find out if your dental or health insurance covers Invisalign, contact your insurance company or ask your Invisalign doctor's office if it will do a benefits check.
Is Invisalign worth it?
Invisalign is a well-known alternative to traditional braces that's designed to be just as effective at correcting teeth in adults and teenagers. There are many appealing factors: The aligners are nearly invisible and removable, there are no brackets or wires and the treatment time is often shorter. Trained dental and orthodontic professionals oversee treatment. The cost is similar to the cost for braces, but Invisalign tends to be more expensive than other companies offering invisible braces. If you're considering options to straighten your teeth, we recommend looking for a free Invisalign consultation with a doctor in your area.
A link has directed you to this review. Its location on this page may change next time you visit.
How do I know I can trust these reviews about Invisalign?
How do I know I can trust these reviews about Invisalign?
3,827,741 reviews on ConsumerAffairs are verified.
We require contact information to ensure our reviewers are real.
We use intelligent software that helps us maintain the integrity of reviews.
Our moderators read all reviews to verify quality and helpfulness.
For more information about reviews on ConsumerAffairs.com please visit our FAQ.
Page 1 Reviews 0 - 10
Jodi of East Bridgewater, MA

Verified Reviewer
Original review: April 22, 2022
Invisalign is a total waste of money. My daughter didn't need much, just a slight straighten of the front teeth and this did absolutely nothing. She wore them as directed for a year. Please don't waste your money. I think the positive reviews are paid ads. I am a real nurse in Boston, get braces because this will waste your time and money!
4 people found this review helpful
Lidija of Astoria, NY

Verified Reviewer
Original review: March 22, 2022
I am very disappointed with my results from Invisalign treatment and the provider of their services Diamond Braces in New York. Did not archive the results that are achievable by the traditional braces, they cannot really move your teeth like those braces from the root and most of them will suggest composite bonding after the Invisalign as they are not able to close the gaps in most cases. Do not use it if you wish to save your time and money. I made a huge mistake, that is am now wearing traditional braces after my treatment with Invisalign. It's not even convenient as you have to put them on and off all the time, and if you forget to put them back for one night you are back to square one. Overall disappointed with customer service and the lack of taking responsibility when things do not go as planned. Avoid it if you are smart.
9 people found this review helpful
Thank you, you have successfully subscribed to our newsletter! Enjoy reading our tips and recommendations.
Elena of Sydney, Other

Verified Reviewer
Original review: Feb. 19, 2022
Had a terrible experience with Dr. **, who was doing an Invisalign treatment on me. My teeth were beautiful just not aligned to perfection. Dr. ** then took me as a patient on board, I have relied on her experience. Not only that she has neglected my case throughout the treatment which was pointed out several times, and at the completion of the course which was approximately two years, she then didn't place or offered to place a retainer as she should've.
Years later down the track, there was an obvious bone damage due to incorrect orthodontic treatment which in the result ended up in gum recession on interior teeth, this was diagnosed by orthodontic specialists (Not one). I strongly recommend seeing an orthodontist specialist vs Dr. ** for any treatments whatsoever. You will be paying the same amount of money to a specialist but only be treated professionally. Do your google research prior. It's a lot of time and money suing a doctor, just remember you only have one set of teeth.
Read full review
6 people found this review helpful
Scroll of Newark, NJ

Verified Reviewer
Original review: Feb. 4, 2022
Unfortunately, my experience with Invisalign has not been good. My dental needs are minor - a couple of gaps I wish to be closed. I opted for Invisalign due to it being less noticeable than braces. After a mold was taken of my teeth, they recommended 24 trays and showed a computer rendering of what my teeth should look like after. I follow the regiment religiously - 22 out of 24 hours in the day, I have the trays on. By the 20th tray, I was concerned as the gaps had barely moved and I was coming close to the end of treatment. My dentist reassured me they would correct. But by end of treatment, my teeth looked nothing like the rendering.
My $6,000 treatment includes unlimited corrections. I'm not sure if it's Invisalign policy or the dentist's policy, but I can only get 2 correction trays at a time. Each time I need new trays, I have to set an appointment with the dentist and go in to order and go back to pick up when they arrive one or two weeks later. I have since had 3 corrections (so 6 trays altogether) and there has been no change in my teeth. Further, the wait time means I have to continue wearing the old trays for much longer. The issue with that is that the trays deteriorate after a few weeks and I'm left wearing worn out trays. Sometimes the edges tear and are sharp. Despite cleaning them every other day, they still get gross after having them for so long.
I'm so disheartened that I don't even care about the unlimited corrections; they simply don't work. It doesn't help that my dentist is useless in helping correct the matter. I plan on reaching out to Invisalign directly although I have heard that they are unresponsive and have poor customer service. I recommend you don't waste your money and just get braces instead. I have a friend who got braces a few months before I started my Invisalign. His teeth needed much more work than mine. His braces are off now and his teeth look great! Mine look the same as before. What a waste of money, time and energy. I have Invisalign
Read full review
12 people found this review helpful
Joe of Roseville, CA

Verified Reviewer
Original review: Oct. 16, 2021
I tried taking advantage of the time at home during the pandemic by investing in Invisalign, something I've always wanted to do. Last December (2020), I was told to wear Invisalign until July and your teeth will look a lot better. By July, following their instructions perfectly, my teeth did look a lot better. But I was told it wasn't what they were expecting and I needed another 6 months. How can you be that far off on your time assessment? I declined and said I like the progress that was made. This all happened on July 26th.
I'm STILL waiting on the night guard they were supposed to send me to keep my teeth as is. It's almost been 3 months and they've sent me back to the dentist for imprints 3x. Just seems as though, while it's not a bad product, they are extremely disorganized and don't have much credibility with me. Shame, I was really looking forward to a great experience. I don't have experience with any other options, but I have to assume they have to be a little bit more credible with making you a priority and evaluating how long you need to wear the product. I hope this review helps.
Read full review
18 people found this review helpful
Jessica of Newington, CT

Verified Reviewer
Original review: Sept. 23, 2021
I thought I knew what I was getting myself into. I did not. First I required (buttons) to be added to my teeth. This took over an hour. Invisalign hurts. Not just the first few days, but EVERY TIME you start a new tray. My cap on a back molar that was supposed to move with my Invisalign broke. Turned out there was no post. Brushing your teeth in a work bathroom, sucks. 22 hours a day is hard especially if you're like me and like coffee. In 18 weeks I lost 10lbs, so that's a plus and my teeth already look better. It is just more work and pain than I realized. However, I never had braces and I hear those are more painful than this.
17 people found this review helpful
Allison of Saint Augustine, FL

Verified Reviewer
Original review: Sept. 7, 2021
I have been wearing my aligners for about 3 months now. My orthodontist said I would get used to them and I haven't. I cannot close my mouth completely which makes it difficult to talk. The plastic around the edges rubs my inner lip which is irritated. I take the aligners out to eat or talk because I sound ridiculous with them in. When the aligners are out, the buttons on my teeth cut my lip because they're sharp. I was not aware that I would have these buttons which make it look like I have a snaggle tooth. I don't think I will last 1+1/2 years with these. I wanted clear aligners because I'm 52 and had braces as a teen. My daughter's Invisalign was much smoother and didn't have buttons so I assumed mine would be the same. I wish I had gone with traditional braces.
20 people found this review helpful
Alexandra of Sandwich, MA

Verified Reviewer
Original review: June 23, 2021
Do not use this company! they are a complete scam! I have been trying to transfer my account for over a month. I have been calling to ask why this is taking so long and have gotten no information or progress. I am in chronic pain from an open bite and every day I don't receive treatment is another day I cannot eat/chew, sleep from the pain or live a normal life. It has been 2 months since my previous Orthodontist, Dr. **, denied me medical treatment and a refund of my money that I paid in full. Her office manager screamed at me and said "we'll see how things go for a month" when I told him my aligner wasn't seated right. I received a phone call from the Orthodontist I am trying to transfer to, Mashpee Ortho, Dr. **, saying that "because I called and asked questions to Invisalign, that my transfer has been shut down by Invisalign."
I am filing a report to the FDC Friday afternoon at 12 PM for this incompetent, pathetic excuse for a company for taking my money, refusing to transfer me, denying me access to treatment and not giving me any information on why this is being done to me. I am in contact with a medical malpractice lawyer who has recommended I suing you for not only my money back, but also for the physical and emotional damages that Invisalign's behavior has caused me. I am insisting my transfer be completed and my money be returned to me immediately.
Read full review
19 people found this review helpful
Gail of Orlando, FL

Verified Reviewer
Original review: May 26, 2021
I was encouraged by my Dentist to purchase Invisalign for my bite. After the first set of trays, my bite was worse than when I started. The second set of trays corrected my bite however; two of my bottom teeth were so close together I couldn't floss. So I requested to just have those two teeth move enough to be able to floss in between the teeth. The technician at the Dentist office said sure not a big deal a couple of additional trays and everything will be great. I receive the next package of 14 additional trays. My bite is now so far off that I'm biting the side of my cheek daily, and the teeth I needed to move is still the same. I am 1.5 years into this process and worse than when I started.
I am in the process of moving and by the way, if you have paid your Dentist upfront, which I did, the service does not transfer. Meaning you must pay again with the new Dentist. One of the most expensive mistakes I've made in my life. I cannot get anyone to tell him how to resolve this issue and how long will it take to get my teeth aligned again. This has been an ongoing nightmare. I would not suggestion this company!
Read full review
24 people found this review helpful
Ronald of Mount Horeb, WI

Verified Reviewer
Original review: April 29, 2021
Invisalign worked well for my son. He was in middle school at the time, and he's very much liked not having wires. There were no hassles or pain from broken wires, either. The timeline was the same as for standard braces. The Invisalign braves gave him a bit of a lisp at first, but that went away soon, when he got used to them. He was very diligent about cleaning them and not eating between meals, so everything went smoothly. I recommend them highly. It seems the price could be much less, which goes for regular braces, too.
4 people found this review helpful
Invisalign Company Information
Company Name:

Invisalign

Website:

www.invisalign.com
You're signed up
We'll start sending you the news you need delivered straight to you. We value your privacy. Unsubscribe easily.