Consumer Complaints and Reviews

Have always owned a standard old style Tempur-Pedic bed - queen sized, 8" I think it was. Always pleased with comfort and feelings of being well rested and without pain upon arising. Never had any warranty issues... Until we "upgraded" to a king bed. Purchased the Alura set in 2019... 3 years later, ruts, sinking, unable to move out of them, huge hump in the middle. Filed a warranty and was pleased with quick response and exchange.
Once again, now 2017, we are having the exact same problems. The style with extra topper of Tempur material has failed us again. We have a warranty claim in once again. HATE this model and need to get rid of it so we don't keep having the same problem every three years. I give them 5 stars or the ease of replacement the first time. I'm awaiting a response from them at this time. I'm hoping to give them another 5-star rating if they come through for us, but for some reason I have a SINKING (no pun intended) feeling that I'm going to have a problem this time. I hope they prove me wrong! I don't see the pillow top on their website anymore, so I'm thinking that there were numerous issues with it. I'm keeping my fingers crossed before I tempur-bash them all over cyberspace.

Love the bed...or did. When it came time to replace air chamber due to leaks the first time was ok... I paid shipping. Second time they charged me for the air chamber and shipping. I bought 2 this time. After 12 of the 20 year warranty they sent me a green air chamber system telling me it was a new UPGRADE... "You don't want this chamber... it's higher on one side and rolls you to the middle." The lady won't entertain returns...and won't sell me the air chambers I grew to love. When I told her I'd take them to court her response was "don't you think you have gotten your money's worth?" I would take them to court...but to miss work would not be worth the effort.

I was pleased overall with the comfort of my mattress. As a back sleeper I found that it had good support and I slept soundly. The only downside is that I get hot easily while sleeping. I found it difficult to stay cool at times compared to my old mattress (traditional spring.)

We purchased a Tempur-Pedic King Bed in 2010, we were hoping this bed would last us for a good while, we were in our mid 40's at the time. 6 years later it has become soft and no longer firm and a hole has formed in the middle. My wife now aches from sleeping on it and has ventured to the guest room. Mattress Warehouse is no longer in town and Tempur-Pedic requires numerous things, which I'm sure are impossible to equate to warranty procedures for credits. Anyway, just think twice before you purchase something that you are told will last a long... time!!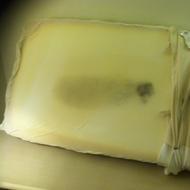 During 2012, I purchased 3 Tempur-Pedic Simplicity medium Twin XL mattresses. In 2017, 5 years later, 2 of the mattresses have a lot of black mold growing under them. (Note: The top of the mattresses are nice and white, no stains, but the underside has mold) So, it is not an isolated incident. (All people sleeping on the mattresses were over the age of 15) I contacted the distributor who sold me the mattresses. I told them that these mattresses are extremely expensive and are totally worthless within 5 years. As a child, I got my 1st mattress at the age of 4, I urinated in it, spilled chicken soup and cereal all over it. For 10 years, this old cheap mattress never had mold. It seems these expensive fancy-dancy mattresses are not worth it. And, black mold is not covered under their warranty. Note: If you go to Tempur-Pedic's website to write a review, you can't if your mattress is over a certain age. You can only write a review on their newer models.
How do I know I can trust these reviews about Tempur-Pedic?
697,993 reviews on ConsumerAffairs are verified.
We require contact information to ensure our reviewers are real.
We use intelligent software that helps us maintain the integrity of reviews.
Our moderators read all reviews to verify quality and helpfulness.
For more information about reviews on ConsumerAffairs.com please visit our FAQ.

In 2009 I spent almost $7500 for a split king (2 twin longs) Rhapsody Tempur-Pedic mattresses. I have some bad back, neck and shoulder problems and have undergone several surgeries. Of course with a cost like that I did a pretty exhaustive Due Diligence and research. I also spent some hours at a local Mattress Firm to try different beds. I am usually a high end buyer but only after checking out all the options but undoubtedly biased towards higher end products, sometimes to my detriment. At any rate, after two years one of the mattresses had some indentations and I felt that was probably the reason for the problem.
They felt comfortable but I hurt every morning. I did contact Tempur-Pedic explained my problem and filed a complaint with them along with a series of pictures. The customer service was very good and agreed to let me replace the bed or upgrade. So I went back to the dealer and went for one of the highest models for another $2000 and again it felt comfortable in the retailer with the limited time I could do this. I do not have a problem with the company and these mattresses may be fine for some people but my back is worse than ever.
We do travel a lot and again usually stay in higher end hotels and just came back from a California trip where we stayed at a Hilton and Marriott and they had just wonderful beds. While my back problems obviously didn't stop in just two weeks there was no doubt that those expensive conventional beds were a lot better on my back. These two mattresses I have now are in perfect shape and I have made up my mind that regardless of the money I have invested, I will have to change again. My wife seemingly has no problem with these beds at all but she doesn't have back problems like I do. She rarely complains on any beds we have been on anywhere in the world even when I was crippled. So again this bed might be fine for some people but people with back problems, I would look elsewhere.
Now to be specific, I upgraded a Rhapsody TXL to the Pure Opulence! I am not sure what to do with these two perfectly clean and two year old Pure Opulence mattresses. I am going to replace them with a conventional bed but I am just not sure which one yet. What a shame and in the end a waste of a lot of money. Buying a mattress is one of the most difficult important buys in one's life. This industry is full of gimmicks though and false advertising. What a shame when all you want is a bed that you can get a good night sleep!

I ordered accessories as a Christmas gift through the customer service support staff. When they arrived they were incorrect and I was told a mistake had been made and they could not fill the order. A credit was to be issued. 20 days later and 3 follow ups with customer service I was still no closer to receiving my refund and was forced to pay the tab or pay finance fees on the credit card. As promised, I filed a complaint with Attorney General. Perhaps that will get their attention.

We currently are in our Tempur mattress for 8 months now and we are miserable. Our backs hurt more now than it did before. Filed a warranty and the customer service dept is a joke and is no help. Buyer Beware when shopping for a Tempur-Pedic. NO help once you're already sleeping on their expensive mattress!!! PLEASE look at other mattress besides throwing your money into this company!!!

I hope those who are enjoying their Tempur-Pedic continue to do so but I don't think that is likely. Six years into mine, the real nightmare began. I started with horrific neck, shoulder, hip and back pain. Then one Saturday at 2:30 am, I awoke believing I was paralyzed. I had to swing my legs to the edge of the bed, and slide my feet to the floor. I quickly realized that my right hip was not going to support me, and Sat on the edge of the bed. The only thing I could do, was start holding onto furniture to get to the living room. I settled into my computer chair. While there, I researched "pain from Tempur-Pedic mattresses."
There were hundreds with the very same complaints. One woman's husband had to actually hold her up to stand. As with me, she had no problems before the Tempur- Pedic bed. In my researching, I found that within several years, the foam breaks down. If you are a couple, it can cause a ridge in the middle of the mattress. With Tempur-Pedic you don't move. NOT GOOD. You need to change position while sleeping. To make a long story short, I am unable to sleep on a conventional mattress of any kind, pressure is too much to bear. I now sleep on a very expensive inflatable mattress. Even 3 years later I have lingering effects from the Tempur-Pedic. I bragged about the bed at first but now discourage people from getting one.

I had to contact customer service shortly after I received the mattress and they're not really friendly. Overall I like the mattress. I didn't like dealing with the customer service department. I felt they were unfriendly and not geared to helping you.

I bought this mattress when my husband had to have his hip replaced. It is the best mattress we have ever had. I have never had a better night's sleep. My husband is a release sleeper. He tosses and turns all night. With this mattress I never feel him move.

I can sleep much better. A lot of my aches and pains have subsided. I think I have either a 20 year or lifetime warranty also. Best mattress I have ever slept. Great mattress, sleep much better than any other mattress. Well worth the money paid for it.

I find that I sleep longer and sounder on this bed than I have on any previous one. It is just as comfortable whether sleeping on my back or on my side. Never wake up with a sore back. Seems to stay cooler than my previous mattress.

I have had back problems for years. After the purchase of the Tempur-Pedic mattress my back is so much better when I wake up. I will not buy another brand of mattress. It has helped my back. I used to get out of bed and have difficulty walking. Now I get out of bed and I have very little pain in my back. I have had Tempur-Pedic for over 10 years and still going strong.

We bought a Rhapsody split Cal King in 2008. The two sides are not lining up anymore and there is some indentation. I called and got the warranty papers, filled them in and sent pictures. They are replacing the mattresses with the current comparable model. They are totally standing by their warranty and the people on the phone were a pleasure to work with. Totally happy with the company!

I just spend $6,900 yes that much! Ordering a 2nd king bed plus sheets, etc. for this new bed [plus ones for my existing bed]. To be told "now" with no notice when I placed the online order that I can't return one sheet set that the color is horrid on for this new bed on this same order "that hasn't been delivered yet." Really??? I just don't appreciate a policy that is unheard of these days and not stated clearly prior to my hitting the buy button. I highly suggest using another vendor. BTW Tempur-Pedic does not email a receipt nor have one available to print so I copied the image from my account for this attachment.

I am satisfied with my purchase. After making several trips to the store, testing several mattresses, I fell in love with the mattress that I purchase. The Customer Service was wonderful. They explained everything in detail about the bed. No stress.

My husband and I invested in the Rhapsody, California King bed in 2009. This was the best sleep investment we have ever made. Our back and neck pain disappeared within the 1-month break-in time of owning the mattress. I use the special Tempur-Pedic pillow and my husband does not, still the sleep is great. I write this review only because of the horrible reviews I have read and can honestly say, none of those things have happened to us in the time we've owned this mattress. We recommend this mattress to anyone in the market. If/when this mattress gives out, we will buy another one.

My husband and I bought a tempur-pedic king size cloud supreme bed 6 years ago. The first 6 months were not very bad and then came the back and neck pain. I have severe arthritis and was hoping the bed would help. Soon both my husband and myself started sinking lower and lower into the bed which left a ridge in the middle. I called the company and was naive enough to think the company would stand behind their 20 year warranty. Boy, I was wrong. When you have a CLOUD SUPREME the straight edge and quarter trick they tell you to do won't worked. You don't sink in until you put weight on it. We wake up every few hours and can hardly move. Back, neck, shoulders. Both of us are in severe pain every morning. I dread going to sleep at night. We paid over $3,000 for it. Do not buy a Tempur-Pedic bed. You are wasting your money.

First of all I bought two of these mattresses twin king xl. Got the Tempur-Pedic Flex Prima. Cost me 3000.00 dollars. I felt like I was sleeping on a rock. I called the store and switched them for the Tempur-Pedic flex supreme. Went upon the cost 4000.00. I hated these also. The store refused to do anything else. I called the company and spoke to a lady at the company and one thing I can say is she was very nice. She let me switch to the Tempur-Pedic cloud supreme for the same price. This mattress is better but it is still too hard. These mattress is not worth the money. I am so sorry I bought these pieces of junk. It makes me sick that I have to pay all this money. I wish I had kept my 400.00 DOLLAR MATTRESSES. Also wake up sweating every night. Hot mattresses. Just sick over this. BE AWARE.

We live in Columbia SC, our queen size TEMPUR-Rhapsody Breeze is simply amazing. We opted for the low profile box spring, please note the pillow choice is equally important. Our non-tempurpedic pillows fall between soft/firm, medium size. We like in particular the Holiday Inn style pillows, but also recommend the Marriott style.

I bought a California King Tempur-Pedic bed 4 years ago. I have warrantied it 3 times and the same thing happens every time. It sags in the middle and then countless visits to the chiro. I'm telling you, it is the worst experience I have ever gone through. They are very particular about their warranty (qualifications) they quarter with a measuring stick. What do you all think about lemon law? Absolutely ridiculous. After just 12-18 mo three different times? I don't even want their warranty replacement! Pure torture for as long as you own your expensive sponge with no support.

We bought a Tempurpedic mattress and a year later it turned out as smooth as a sponge. Considering that we had wanted a firm mattress because of our back problems this turned out to be one of our worst purchase ever. Bed lost its firmness in 12 months. We reached out to Tempurpedic and send our case but they rejected our claim. We are now sleeping in the guest bedroom while saving money for another king size mattress. WE WILL NEVER BUY A TEMPURPEDIC BRAND.

I paid $8000 three years ago for a Tempur-Pedic grand. Today, I find the mattress extremely uncomfortable and wake up with severe back and side pain. The mattress is sagging in the middle, it does not recover to its original shape. In pursuing the warranty, I have only gotten the runaround from tempur-pedic. They are not good for their word. Their warranties are useless. I would never buy another mattress from them.

We bought the top of the line Tempur-Pedic breeze and two years later am I sorry... I couldn't figure out why I was having so much back problems... chiropractor every week. My husband got a cold and I slept in the other bedroom for two nights, then back to the breeze, and I was miserable to whole night. Like the other folks, the quarter trick doesn't show on our mattress. My last time with Tempur-Pedic. Luckily, we bought two twin beds and my husband isn't complaining yet with his as he bought a twin that was a little firmer.

I have had my Tempur-Pedic mattress for the last 5 years and I have to say that I'm very disappointed in the product I purchased. Not for the fact that all products have wear and tear but for the simple fact that they do not live up to the warranty that they promote which is 10 years any issues during common use is under warranty. Now 5 years later with a huge curve in the center of the mattress that is supposedly the best. I was told that the offer has expired. This is a gimmick to sell to the public and advertising fraud. I'm pursuing legal measures. I suggest if you purchased one of these over priced and hyped mattresses be prepared. You have been warned.

I purchased my queen size with adjustable base. I am a lightweight person and sleep alone. I purchased this bed about 6 years ago. It has not maintained its shape. And it sinks in when I lie down. So I have moved to the other side of the bed. I thought this mattress had a lifetime warranty. Very dissatisfied. I will be buying another brand.

We got our king-size tempurpedic mattress Feb 2015 as a replacement for a worn out Simmons BeautyRest which was a great mattress while it lasted. I did a lot of research and we went with the Cool Breeze version of the Tempurpedic. This is supposed to have less of the body heat issue that the Tempur-pedic mattresses are infamous for. We did notice more heat than the previous inner spring mattress. One thing that helped was taking off the cheap dust mite cover and replacing with a higher quality one that breathes more. So this has significantly reduced this issue and we have not noticed it any more.
We have now had it for a year and a half. My wife started complaining of some back stiffness for a few months and finally decided that it was the mattress. She was ready to get rid of it. She is a side sleeper. I am more of a back sleeper. I read that one problem with Tempurpedic is that the 'break-in' period is much longer than an inner spring mattress.
I also read that some people had gotten a pillow topper like the Hospitology goose down alternative as a way of making it softer until it has time to break in. Some other people have recommended walking on the mattress but didn't say how much or how often to do this. We also considered getting the adjustable base as a demo in the store revealed that just a little elevation of the head and feet takes a lot of pressure off of the back. But we decided against it in case the issue with the mattress did not resolve we did not want to be stuck with the expensive adjustable base.
So I had her change sides with me. I weigh about 50 pounds more than she does. I did notice that her side was a bit stiffer but it didn't really bother me. She, on the other hand, noticed that my side was much more comfortable and her back stopped hurting almost after the first night. We are both sleeping solidly through the night. She has not given up 'her' side of the bed (which used to be mine). But she said once I break her side in she will switch back. So after a little bit of a hiccup with the breaking in issue and the body heat problem (resolved by taking off the cheap dust mite cover) we - so far - are very pleased with the Tempurpedic mattress.

I have purchased multiple Ergo adjustable bases in the past. All of them have had problems with the remotes going out. Every time I call it's the same issue, "The Frequency", it happens all too often especially for being a high-end base. I'm a handicapped woman and bedridden with a broken back. I have had it with Tempur-pedic and they're crap products. BEWARE THIS COMPANY!!!

Firm bed and system cost 7500, top of the line. Was really happy with it until it broke. Customer service seems fine to refer to another department, product support, warranty... etc. Warranty is contracted to a company named Reverie, which has a voice mail, and never returns my calls. To this date my motors are still broken. Is that what I paid 7500 for? The name, which is no longer so good.

Michael J. Breus, Ph.D.Mattress Contributing Editor
Michael J. Breus, Ph.D., known as The Sleep Doctor, is a Clinical Psychologist and both a Diplomate of the American Board of Sleep Medicine and a Fellow of The American Academy of Sleep Medicine. He is on the clinical advisory board of The Dr. Oz Show and is a regular contributor on the show. He is also the author of several books, including The Sleep Doctor's Diet Plan: Lose Weight Through Better Sleep (Rodale Books; 2011) and Good Night: The Sleep Doctor's 4-Week Program to Better Sleep and Better Health (Dutton/Penguin; 2006). Dr. Breus has been featured on several national media outlets, including The Today Show, The CBS Early Show and Psychology Today. More about Michael J.→

Tempur-Pedic makes its own specialized brand of memory foam beds that adapt to your specific shape, weight and temperature to help you get a good night's sleep.
Variety: Tempur-Pedic offers a wide variety of bed styles depending on your needs, including Tempur-Cloud, Tempur-Contour, Tempur-Choice, Tempur-Breeze and Tempur-Weightless.
Materials: The Tempur-Breeze has cooling technology and an ultra-breathable design to keep you cool, which can improve the quality of sleep you get.
Support: It offers excellent customer support and delivers your new mattress directly to your door, removing your old mattress and packing materials.
Warranty: It offers a 10-year warranty covering your mattress and flat foundation.
Accessories: In addition to mattresses, it also offers Tempur-Pedic pillows and mattress covers.
Best for Tempur-Pedic mattresses are best for special needs and professionals.
Tempur-Pedic Company Profile
Company Name:

Tempur-Pedic

Year Founded:

1992

Address:

1000 Tempur Way

City:

Lexington

State/Province:

KY

Postal Code:

40511

Country:

United States

Website:

http://www.tempurpedic.com/