Consumer Complaints and Reviews

I have purchased Tempur mattress and accessories in March 17. They assured to deliver within 15 days, but with repeated reminders, they have delivers in May except for protector. 'Till now no response.

I ordered a new $3250.00 mattress from Tempur-Pedic in May 2017. I placed my order directly from the company's online site. When the mattress was delivered, the foundation piece was obviously used. The cover was ripped and there were several marks and a couple of stains. The delivery driver said it looked to him like the piece was refurbished. He said he had delivered lots of mattresses and he could tell when they were not "new". The plastic cover had been opened and taped back up. When I contacted the company... after several LONG waits on hold, I was transferred to a supervisor who basically told me they NEVER sold used or returned mattress and either the delivery guys or I must have damaged it. What???
I even had pictures to prove the damage... he wasn't interested. No apologies or adjustments... but they would resend a new piece. (I am still waiting...) Eventually I called about the reship and about a $300 bonus offer I was supposed to receive with my mattress purchase. The agent told me she had a note in my account and that I would get the $300 accessory credit, to just call back and place the order whenever I was ready. I called back two days later... and after a 35 minute HOLD was told that I did not qualify for the offer. I'm done with this company. I will NEVER order from them again. DO NOT PURCHASE A MATTRESS FROM THIS COMPANY!

Worst bed ever. I have more aches and pains than I had before sleeping in the bed. Dealing with the company now. We paid 6 thousand dollars for this very uncomfortable bed. We are hoping to resolve this matter fast! I feel like I'm sleeping on a picket fence.

About 8 months ago I bought Tempur-Pedic Rhapsody. And it has given me nothing but pain and misaligned spine. This bed is not for everyone. In fact, since it was about $3800, it was a painful decision to get rid of it, at the insistence of my Chiropractor, the physiotherapist and my GP doctor, who attributed the worsening of my scoliosis and the neck injury to the bed. If you are 100 lbs and have small bones, this bed can feel like a rubber tire. It was putting pressure on pain points and not supporting the arches. Long story short, I have since changed to a traditional bed (Beautyrest Simms Legends in image below) with pillow top and have slept amazingly well and have seen immediate effects on decreasing soreness.

Purchased 2 of these mattresses back in 2015 and at first we were fine. Then after 8 months the pain started. I could not turn over in bed without grabbing the mattress as I felt paralysed. When rising from the bed I could not take my own body weight and needed the support of my bedroom furniture to get to the bathroom. The pain is in my hips, lower back and legs. For ages I could not understand what was happening until I Googled and found this review site. How sad and relieved I was to find out many people experiencing the same.
I contacted Tempur UK as that is where I live, and they told me my contract was with my retailer. They "investigated" and I was told there was nothing they could do so I enrolled the help of a Furniture Ombudsman but to no avail. No one wants to know, you are not telling me that so many have experienced the same without there being a problem. I now have to do exercises before rising and am seeing an Osteopath, every day I am in constant pain. Please, please, please do not purchase one of these expensive mattresses, you might be one of the few that is ok but it is a painful and pricey experience to find out and their warranty is not worth the paper it's written on.
How do I know I can trust these reviews about Tempur-Pedic?
820,717 reviews on ConsumerAffairs are verified.
We require contact information to ensure our reviewers are real.
We use intelligent software that helps us maintain the integrity of reviews.
Our moderators read all reviews to verify quality and helpfulness.
For more information about reviews on ConsumerAffairs.com please visit our FAQ.

Buyer beware. Tempur-Pedic agreed to replace our defective mattress after 8 1/2 years with a similar mattress. You are told to check out the replacement mattress to make sure you want it because the transaction is final. The warranty people talked up the idea of upgrading to another mattress which gives you a brand new warranty. What you aren't told is that if you upgrade and don't like the new mattress you have no recourse. Tempur-Pedic considers the upgrade as a warranty exchange which does not entitle you to an additional 90-day trial period. After 14 days of use and a $1,400 upgrade we are stuck with a mattress we don't like. Beware.

I spent approximately 10k on this set with a special pillow top cashmere covered supposedly removable. It came with a zipper but when reaching the pillow top I found it to be sewn tightly onto the cover and mattress. Never able to remove and wash. Sagged and smelled. I have increasingly experiencing health issues and found it exponentially worse when spending any significant time in my room... directly associated to my bedroom.
After 9 years of being unable to find any answers as to the false claim of removable cover... finally I resolved to ripping off and investigating what that cashmere cover was hiding. Keep in mind I had foul smells that repeated linen changing would not eliminate. I documented this task and photographed every step and reluctantly kept the cover as well as the top. Underneath was a breeding ground of wet and green fungal in appearance infestation through the entire top of the mattress. I am asking for help on a supposed claim of 25 year warranty. BTW they no longer make this fabulous king version of a 10k Petri dish. I will never get the lost days of ill health back or whatever permanent damage this has caused. I do feel that they should replace at the least... for a new mattress of our choice. Perhaps a Tempur-Pedic if they have improved in their product. However by the posts I have read... doesn't seem likely. PLEASE HELP THE VICTIMS.

My husband and I purchased a CAL-King Rhapsody mattress in 2008. We are going through second claim process, as it has started to sag on both sides again. In the acceptance email, they give you current model that is similar, in FEEL, which they will deliver and set up for free. The only problem was that the mattress they selected was the cheapest and hardest! It was nothing like our current one. So Being that there was still a Rhapsody line, I called in asking to just switch to that one and as lady was putting order through, the phone call was "dropped." I called back and was told there was nothing going through and since there are no notes, they had no proof of this being done. Now the new rep was telling me that I got some bad information. I asked to be transferred to a manager and phone call was cut off- again! They hang up on their customers!
Four phone calls in, explaining my situation over and over was not only crazy making but made me so mad that they wouldn't do exchange with same mattress line! I was referred to escalation department who told me they had no power to get me the bed most equal to mine. I am better off keeping the one we have than going with horribly different and cheaper model! So I'm waiting for someone to call me back who can help... imagine that. Disgusting service for a disgusting and dishonest company with ill-trained representatives. We will probably end up with a regular mattress after this is said and done. What a waste of THOUSANDS of dollars!

I bought this mattress not knowing that it gives off formaldehyde and many other chemicals! I'm asthmatic. One week after that bed arrived I couldn't breathe, sinus asthma, migraine, burning eyes. Now my fiancé who has none complained of migraines, swollen throats and sinus pain so we knew something was wrong. Tempur-Pedic uses chemicals in their beds that will kill you. Google all the lawsuits and you will see!!
The bed was comfortable but even after three weeks they said the smell should be gone, not the case!! Got worse. Spoke to my doctor. He said, "Tempur-Pedic. OMG get rid of it." They are misleading in their disclosure!! Long and short let me explain. They are getting the bed out of here and bottom line is what I've learned is look for the label CertiPur-US, Simmons and other bed companies carry it. There are no chemicals that are high VOCS. Do your research please!!! Tempur-Pedic shame on you. I was told the astronauts couldn't have this in the shuttles because of the off gas. An informed consumer is the best.

Horrible customer service on warranty related issue. I bought my king sized Tempur-Pedic Cloud Luxe bed and adjustable base from Mattress Firm on New Years day 2 yrs ago. At the year mark, I noticed a split of the foam going across the bottom corner at about 24 inches from the distal angle of the bed. I called Mattress Firm and was directed to Tempur-Pedic. I was told that this bed had a 25 yr warranty. Because of that time frame... I did not rush for immediate resolution. So when I got the time, as it is quite lengthy to go thru the process, I completed the warranty process at the 2 yr mark. I bought this unit brand new in the box as a floor model for approx. $1900 and an additional $1400 for the adjustable base.
Now, trying to use the warranty and Tempur-Pedic is asking that I pay the full retail value of the original bed... another $2200 in order to get to use my original $1900 on the purchase of another mattress. This is beyond ridiculous... It's outrageous. Do not waste your time with these products. They are truly not worth it. You would do better getting a Costco membership and buying their best bed and save a couple, few thousands. I cannot tell you how frustrated I am with this situation. TEMPUR-PEDIC should stand behind their product... they don't.

Bought a $2400 mattress. It felt like crawling on wet cement starting to harden. I was never able to sleep on it. It hurt my back and hips. My husband tried it and over a 2 year period ended up going to the chiropractor several times for a sore shoulder. We finally figured out it was the bed. We would not wish this horrible mattress on anyone, so we ended up buying a Serta perfect sleeper and had them haul away that terrible Tempur-Pedic. No more shoulder problem or aches and pains. It was a total waste of money, plus it always had an unpleasant foam odor. Please do not buy a foam mattress - it is a scam and you will regret it. Serta and Beautyrest are the best and fairly priced, too.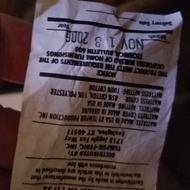 I am trying to use my warranty to replace my Tempur-Pedic mattress as there are dips in the mattress. I have everything but the receipt. We purchased the mattress in either late 2006 or early 2007. At the time of purchase, there was a 20 year warranty. I registered my mattress on the Tempur-Pedic website, however, they have updated their system and I am no longer there. They told me that I need my receipt, which I no longer have. I paid with an American Express card. I called AmEx and they said they do not have any statements that I could get as they only go back 7 years. I was wondering if anyone else has had this same problem and what their resolution was.

I hate Tempur-Pedic. Worst CUSTOMER SERVICE EVER! My wife and I bought a mattress 4 years ago, with a "lifetime" guarantee. The mattress cracked in half, yes you are reading correctly, cracked in half. They sent paperwork to have the mattress replaced with the most comparable mattress (they feel). A mattress that is much taller than my previous mattress. I called today to ask what could be done as I am NOT happy with this mattress. Mind you, we all know how much money these mattresses are, so I expected to have someone on the phone that wasn't rude or obnoxious. Well, the "manager/supervisor" named Shawn **, spoke to me like I was an idiot.
There is NO need for your managers/supervisors to speak to customers the way that this "floor" supervisor spoke to me. NONE. I paid a lot of money for this bed. I want a bed that is the same as my previous bed. If your product wasn't such crap, then perhaps I wouldn't have had to have a new mattress replaced! I expect someone to get back to me about this incident and expect something to be done. This is uncalled for, unprofessional and absolutely disgusting! I expect a phone call from someone with more authority than a floor manager named Shawn **. If this is how you allow your staff to conduct themselves, then it just proves what kind of quality product you actually have.

I had the 3000.00 dollar mattress and box spring and after 7 years the mattress started to sag on the edges very badly. Sent all the paperwork to Tempur for them to honor warranty. After many delays they refused to honor their warranty. Now stuck with a bed that sucks and a company that refuses to honor their warranty. Never buy Tempur-Pedic mattress or anything they sell.

I purchased my mattress and foundation back in 2009. Few years ago I started smelling an odd odor in my bedroom. I couldn't figure out where it was coming from until I checked my bed. I stripped my bed and checked the base foundation. There was mold on the top and underneath of the foundation. I was in complete shock. For many years my daughter and I have felt sick when we are in the house and I wonder if it's from sleeping on the Tempur-Pedic mattress. When we have gone on vacation our health seems to improve. I filed a claim with Tempur-Pedic and I am waiting to hear back. I put the foundation outside in the backyard and I am sleeping on the couch.

I bought a Tempur-Pedic bed after sleeping comfortably in my mother's bed. I had a cheap knockoff Tempur-Pedic, which caused terrible neck, back, hip pain. I thought that if I bought "the real thing", my aches & pains would go away. Well, I thought wrong. I let the 30 day trial period come & go hoping against all hope that it would get better. Well 5 years later I still wake up with daily neck/back/hip pain, after sleeping in what amounts to a hole. It is hard to turn and every time I do I get sharp shooting pains in my lower back. I also was "encouraged" to buy the horrible hot mattress cover that they tell you will void the warranty if you don't use it. What good is the "cooling" mattress when you have to wrap the thing in what's equivalent to a plastic bag?! With everyone's horror stories about dealing with Tempur-Pedic's customer service dept., I think I will just take the loss & buy a regular mattress. Hopefully I won't be paralyzed by then.

My dream was to have a Tempur-Pedic since I face problems with my back since my childhood. I didn't save any money to buy the mattress that was pointed to be the perfect fit for me. The experience is disappointing! I have been missing my old mattress for the last two years. Less than a year after getting the Tempur-Pedic Choice Luxe I had a problem with the mattress that controls firmness with air. I waited 2 weeks and made many calls to Tempur-Pedic to have it serviced properly. Now I got another problem and I am waiting again.
I called them and waited 2 weeks for the service company that couldn't fix it because they said Tempur-Pedic needed to send a different part for the mattress. Tempur-Pedic no longer offer this mattress, so the part is in back order and they didn't give me a time frame for waiting. Meanwhile I need to sleep on the floor!!! I called them many times and they only say, "Sorry! You will need to wait!". Really??? Tempur-Pedic never again!!!

I am a 63 yr old female who has furnished many multi-million dollar dwellings. NEVER in all my purchasing history have I experienced the slow, painful, nonexistent CUSTOMER NONSERVICE of Tempur-Pedic. This company operates with three goals: make everything as ridiculous as possible, NEVER follow-up any contact, pray the customer wanders off into the sunset because WE AIN'T DOIN NOTHIN'!
In the SIX months of my claim process, I truly needed **, whiskey or a vape pen to be able to deal with the insanity. We bought the bed (5,000$) because my husband was having a lower leg amputation and I needed a new hip soon after. Four months after purchase we traded sides and I was appalled at how I would SINK into a hammock-like depression and couldn't get out! I went back to Mattress Firm and was told that they are out of the loop.
Contacting Tempur-Pedic I started the undignified process of stripping the bed, holding a broomstick and quarter over an essentially new mattress and taking numerous pictures of the tags, etc. I kept telling the representative that there was nothing to see visually. You need to get on the bed to feel that it is defective. Six months, numerous phone calls, pictures, begging, crying, swearing, filling out forms... and today I finally have resolution! I will NEVER buy another Tempur-Pedic product. Be sure you know that they also make Serta and Sealy.
My son is project manager of an equity firm that just purchased 60 resorts. They will be buying 1,000's of mattresses over the next few years and you can be sure they will not come from the Tempur-Pedic brands. He watched (along with my husband and friends) as I dealt with this. I won't be shopping at Mattress Firm either. It is unconscionable to sell a product that you can't stand behind. BE FOREWARNED!

I'm not paid and I'm not a bot. I'm here to highly recommend their services and compliment their staff. Abide by their warranty rules and you will be just fine. Every customer (should) know when purchasing a product with a +10 year warranty you keep with YOUR paperwork. I provided my receipt, pictures and brief description of the problem (large inner sag) on a Thursday night through their website. I was approved the very next morning. The detailed email response was to the point and easy to understand. As a consumer we have responsibilities as well. Please do your part. This team was outstanding and courteous. Highly recommended.

We bought this mattress about a year ago. I have not slept one good night on it. The first several months I was back and forth to the doctor with a horrible back ache. Now the bed has a huge "dip" on both sides where we sleep and a big ridge in between us. I feel like I am sleeping in a hole! I can't move around and I wake up in the morning feeling as though I slept on the side of a mountain. My boyfriend and I spent about 5k on this king sized mattress and box spring boards (purchased at a local store, not direct from Tempur-Pedic) and it has caused so many medical bills due to bad back, sore hips, sleepless nights. What a major disappointment! And I have read that the company makes things very difficult to return it. Not sure what to do at this point. I wish I had kept our 15-year-old mattress.

I bought this Tempur-Pedic queen size adjustable bed @ 8 years ago from a Sleepy's Mattress store for @ $4000.00. It has been sagging for a while now to the point where it is uncomfortable and painful. I recently went to a local Mattress Firm (whom bought out Sleepy's) store to inquire about the warranty process. The woman had explained to me the online process. Me being impatient continued to shop in the store and purchased a new king size Tempur-Pedic adjustable for $8,200.00. Talking with the saleswoman about the warranty for the original I'll do when I get home. After @ 1 week after putting a claim with photos in I finally decided to call Tempur-Pedic. They asked about an original purchase receipt that I do not have from 8 years ago. I told them I called the original Sleepy's from where I purchased the bed and was told they cannot look it up that far back.
When I spoke with a representative over the phone from Tempur-Pedic they said nothing they can do. Meanwhile I asked can they prove this if this bed is older than 10 years old and they said no then how come the burden is on the consumer to prove that is less than 10 years old... No answer. Clearly their name is on the bed. Why not stamp a ID metal/plastic serial number onto bed. Why not try to assist a previous or existing customer? They are about to lose a customer. The new bed that was delivered for $8,200.00 3 days ago I am returning under trail period and will purchase a new bed from another manufacture. I should have read these reviews and done my homework before buying Tempur-Pedic product again. Thank you customer service.

Bought my cloud luxe breeze twin XL 3 years ago, it is much softer in the middle so I am sleeping in a trough, I wake up with back pain. Unfortunately to save a few hundred dollars I bought a floor model, well the warranty department wants me to pay the difference between what I paid ($2834) and what a new one retails at today ($4199), so I'm to pay a difference of $1365 in order to have the privilege of applying $2834 to another Tempur-Pedic model, they won't let me buy a different mattress which is really what I want to get. For $1365 I can get a nice, regular mattress which is what I will do. The warranty is lousy, and from the other reviews I read about 3-5 years is really how much these overpriced mattresses will last before the foam wears out and you too will have back/neck pain, learn from us who learned the hard way, DON'T BUY IT.

We purchased a Tempur-Pedic Comfort Flex mattress 10 days ago. I have been tortured every night since. Lower back pain worsens with each night, I can't turn without waking because you can't turn easily in this bed. I'm told it will "break in" within a month or so. I can't WAIT to return this horror in 20 days. I will never purchase this brand again.

I purchased a Tempur-Pedic cloud for 4000 dollars about 5 years ago from Raymour and Flanigan. The mattress eventually started to sink on both sides where my husband and I slept and the middle developed a ridge that made it uncomfortable and also caused back and neck pain. The store refused to help us. After writing a bad review on the store and another on Tempur-Pedic, I received an e-mail from a rep at Tempur-Pedic who said she will exchange the mattress. It was a little bit of work, completing some forms and sending pictures, even though the sinking was not visible until you lay in it. The rep was very attentive and we got an exchange to the same mattress but an updated model. It is a little harder than the other one we had but that is a good thing. The customer service was excellent. And so far, the mattress is great. I will keep you posted if it lasts. Thank you Lene for working with us.

Horrible product, no integrity within this company. My husband and I purchased a Grand from Tempur in 2009 for about $11000 (Canadian) with the bases. My husband was in the military and was medically released with back injuries after 27 years service. The Tempur bed was recommended to us by a "bed specialist" as per the release department at the end of my husband's career. It was a glorious bed for about four years. At the end of the fourth year however, we contacted Tempur because the bed was so soft and saggy and was offering no support. We submitted pictures and our invoices as well as the registration information that they already had on file and it took them about six weeks to replace the mattress.
We immediately noticed that the new mattress had problems as the men who arrived with their "white glove" service, had snapped all the threading on the top of the mattress by folding it in half to get it up the stairs into our home. That one was replaced immediately. Move forward to today. I will preface this point by saying that I am meticulous in caring for this mattress because of the cost of them and also because I really wanted it to last for the lifetime of the warranty. It is covered by a full protective Tempur cover at all times, is not exposed to light or heat etc.
For the last three months or so, I have been washing and washing our bedding and deodorizing our house and our room in particular as there was a lingering, musty, old oil type smell. When I removed the protective pad from our bed to see if I could find a source for the odor, I found a strange yellowish color leaching through the mattress everywhere that the layers were sewn or glued together. That was where the fun just began. When I phoned Tempur I was informed that the company I had to go through was Tempur Canada since the company was now two branches.
I was then also informed that the Canada side of the company had changed over their data system in 2014 and they had no warranty or registration information anymore therefore, if I didn't have my original receipt, I was on my own. They then admitted that because I had a claim in with them in the past, they DID have my information but that it was not readily accessible. Further to that, they informed me that Tempur Canada was not carrying the "Grand" anymore as it was not selling well in Canada and they had made the decision to discontinue it. I questioned how it was possible for a company to sell a bed with a 25 year warranty and then basically tell a consumer to get stuffed because the bed was not available in Canada anymore but was still being sold by Tempur US as that is the origin of all Tempur mattresses.
Here we are six weeks of pictures, emails and phone calls later and on February 1st, I received an email saying that Tempur US had decided to replace my mattress and protector. When I didn't hear anything further from the company, I phoned yet again. I have now received an email and a phone call saying that they are reneging on the replacement and they want an inspector to come to my house. That was accompanied by a "We're sorry about this, we don't know what's going on in our own company."
I am sooo done withTempur!!! I sleep in a bed that stinks, is changing color and is completely destroying our backs, from a company that offered to replace the mattress and then reneged on the offer two weeks later. They now want me to wait for them to find someone to come out and inspect the bed, create a report, get that report back to Tempur Canada followed by Tempur US and they will make a determination... If you are purchasing a mattress, WALK AWAY from TEMPUR!!! Do yourself a favor and read these reviews and look into all the complaints about off gassing, odor and mold!!! Not worth the time dealing with them, the sleepless, hot nights or the hoops that you have to jump through trying to get this company to honor their warranties.

Have always owned a standard old style Tempur-Pedic bed - queen sized, 8" I think it was. Always pleased with comfort and feelings of being well rested and without pain upon arising. Never had any warranty issues... Until we "upgraded" to a king bed. Purchased the Alura set in 2019... 3 years later, ruts, sinking, unable to move out of them, huge hump in the middle. Filed a warranty and was pleased with quick response and exchange.
Once again, now 2017, we are having the exact same problems. The style with extra topper of Tempur material has failed us again. We have a warranty claim in once again. HATE this model and need to get rid of it so we don't keep having the same problem every three years. I give them 5 stars or the ease of replacement the first time. I'm awaiting a response from them at this time. I'm hoping to give them another 5-star rating if they come through for us, but for some reason I have a SINKING (no pun intended) feeling that I'm going to have a problem this time. I hope they prove me wrong! I don't see the pillow top on their website anymore, so I'm thinking that there were numerous issues with it. I'm keeping my fingers crossed before I tempur-bash them all over cyberspace.

Love the bed...or did. When it came time to replace air chamber due to leaks the first time was ok... I paid shipping. Second time they charged me for the air chamber and shipping. I bought 2 this time. After 12 of the 20 year warranty they sent me a green air chamber system telling me it was a new UPGRADE... "You don't want this chamber... it's higher on one side and rolls you to the middle." The lady won't entertain returns...and won't sell me the air chambers I grew to love. When I told her I'd take them to court her response was "don't you think you have gotten your money's worth?" I would take them to court...but to miss work would not be worth the effort.

I was pleased overall with the comfort of my mattress. As a back sleeper I found that it had good support and I slept soundly. The only downside is that I get hot easily while sleeping. I found it difficult to stay cool at times compared to my old mattress (traditional spring.)

We purchased a Tempur-Pedic King Bed in 2010, we were hoping this bed would last us for a good while, we were in our mid 40's at the time. 6 years later it has become soft and no longer firm and a hole has formed in the middle. My wife now aches from sleeping on it and has ventured to the guest room. Mattress Warehouse is no longer in town and Tempur-Pedic requires numerous things, which I'm sure are impossible to equate to warranty procedures for credits. Anyway, just think twice before you purchase something that you are told will last a long... time!!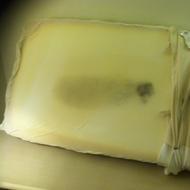 During 2012, I purchased 3 Tempur-Pedic Simplicity medium Twin XL mattresses. In 2017, 5 years later, 2 of the mattresses have a lot of black mold growing under them. (Note: The top of the mattresses are nice and white, no stains, but the underside has mold) So, it is not an isolated incident. (All people sleeping on the mattresses were over the age of 15) I contacted the distributor who sold me the mattresses. I told them that these mattresses are extremely expensive and are totally worthless within 5 years. As a child, I got my 1st mattress at the age of 4, I urinated in it, spilled chicken soup and cereal all over it. For 10 years, this old cheap mattress never had mold. It seems these expensive fancy-dancy mattresses are not worth it. And, black mold is not covered under their warranty. Note: If you go to Tempur-Pedic's website to write a review, you can't if your mattress is over a certain age. You can only write a review on their newer models.

Michael J. Breus, Ph.D.Mattress Contributing Editor
Michael J. Breus, Ph.D., known as The Sleep Doctor, is a Clinical Psychologist and both a Diplomate of the American Board of Sleep Medicine and a Fellow of The American Academy of Sleep Medicine. He is on the clinical advisory board of The Dr. Oz Show and is a regular contributor on the show. He is also the author of several books, including The Sleep Doctor's Diet Plan: Lose Weight Through Better Sleep (Rodale Books; 2011) and Good Night: The Sleep Doctor's 4-Week Program to Better Sleep and Better Health (Dutton/Penguin; 2006). Dr. Breus has been featured on several national media outlets, including The Today Show, The CBS Early Show and Psychology Today. More about Michael J.→

Tempur-Pedic makes its own specialized brand of memory foam beds that adapt to your specific shape, weight and temperature to help you get a good night's sleep.
Variety: Tempur-Pedic offers a wide variety of bed styles depending on your needs, including Tempur-Cloud, Tempur-Contour, Tempur-Choice, Tempur-Breeze and Tempur-Weightless.
Materials: The Tempur-Breeze has cooling technology and an ultra-breathable design to keep you cool, which can improve the quality of sleep you get.
Support: It offers excellent customer support and delivers your new mattress directly to your door, removing your old mattress and packing materials.
Warranty: It offers a 10-year warranty covering your mattress and flat foundation.
Accessories: In addition to mattresses, it also offers Tempur-Pedic pillows and mattress covers.
Best for Tempur-Pedic mattresses are best for special needs and professionals.
Tempur-Pedic Company Profile
Company Name:

Tempur-Pedic

Year Founded:

1992

Address:

1000 Tempur Way

City:

Lexington

State/Province:

KY

Postal Code:

40511

Country:

United States

Website:

http://www.tempurpedic.com/