Consumer Complaints and Reviews

My children and I patronized the location on Bush River Road yesterday. As with all locations, the line at the drive-thru was long (due to the high quality of the food). But, the efficiency enabled the queue to move quickly. Upon receiving our order, the window clerk very cordially read back the order and inspected the contents to ensure our order was correct. Needless to say, the food was fantastic and much less in cost than people think. No wonder this company is so popular!

DON'T LET THIS HAPPEN TO YOU! Watch your CHIC-FIL-A ONE BALANCE on your Chick-fil-A app! I had $17 credit on my app account & it vanished into a $0.00 balance! Very frustrating. If you don't have a paper trail proving it, then they get away with it. Deleted the Chick-fil-A One app right after. Recommend not using the Chick-fil-A One app or put credit on your account in the exact amount of purchase right before pick up.

Chick-fil-A in Kernersville. I order the cool wrap for the second time which is my favorite. They give you the ranch dressing and I like the Chick-fil-A sauce. The girl always seem to get a attitude. I thought you can get the sauce you wanted. My food is always good just her. Thanks.

I shop at a store right behind a CFA in Brandywine, MD. EVERY TIME I go I get stuck in the parking lot waiting for CFA customers to get through the drive thru. It is absolutely ridiculous. I constantly wonder how these customers have an hour to wait in line for a chicken sandwich. What has our society come to that adults would rather sit in their vehicles, on their butts, and wait forever for fast food instead of going home, spending time with family and making a good home cooked meal?
PS: From what little I know about this company, it is my understanding that they stand for all that is good and "right" in the world according to Christian morals. How about taking time for family and friends and getting back to the basics. Put the phones down and having meaningful conversations and relationships. I work a 40 hour week, take care of a house and property and still make a good home cooked meal for my family at least 4 times a week. My husband and I almost never eat out and when we do its Subway, something healthy. Just saying.

Our local Chick-fil-A restaurants have the best customer service of any other fast food places, good food, clean stores. We were sorry to hear the coleslaw is discontinued. I read the reason was that when you add new menu items, like the kale/broccoli slaw, they have to get rid of something. The thing that is severely lacking in fast food menus is healthy, non-fried sides! We don't really need more choices in chicken, sauces, or more frozen drink options, we NEED MORE HEALTHY SIDE DISH OPTIONS!
The kale/broccoli salad may be popular, but it's because it's that latest food trend, not necessarily because people like it more. I don't really like the bitter taste, my husband can't eat it, and my elderly father can't chew it like he could the "special" cole slaw I always brought him from CFA. If I want copious drink choices, or ice cream treats, I'll go to Sonic, Braum's, or Starbucks. If I want healthy sides with the convenience of drive thru service, there is no place that fills that need.
How do I know I can trust these reviews about Chick-fil-A?
609,317 reviews on ConsumerAffairs are verified.
We require contact information to ensure our reviewers are real.
We use intelligent software that helps us maintain the integrity of reviews.
Our moderators read all reviews to verify quality and helpfulness.
For more information about reviews on ConsumerAffairs.com please visit our FAQ.

I read the numerous negative reviews here and after eating literally hundreds of meals at Chik-Fil-A restaurants at many different locations, I have to believe that many of the negative reviews come from the LGBT community, having an axe to grind with CFA because of the owner's religious beliefs (which are not forced upon any customers). Out of HUNDREDS of visits to Chik-Fil-A, 99.9% of them have been pleasant experiences and great fast food. It is THE most consistent fast food franchise and if they make a mistake they always try to make it right. The properties are clean, the employees polite and the food is tasty. Chik-Fil-A is the BEST!

I couldn't believe how friendly and efficient the staff was, how immaculate the place is, and how good the chicken sandwiches and waffle fries were. Completely different experience than the other fast food places around here (SF Bay Area), where the staff is lackadaisical, rarely smile and act like they are doing you a favor just to take your order. Btw, the man in front of me at Chick-fil-A asked for Polynesian Sauce, so I did too, if you like sweet and sour, you will love it. Great place, we will return, I give it an A++.

I ate at Chick-fil-A in Bellevue NE yesterday. I ordered a Spicy Chicken Sandwich with lettuce. I received 1 limp very thin piece of lettuce, for which I was charged .15 cents. RIDICULOUS!!! They will never see me again!!

Visited the Chick-fil-A Swatara, PA location. I placed two separate drive thru orders. After placing the first order I waited in the drive thru line with 4 cars in front of me. Upon getting to the window and paying, there was a confusion about my order and they had to prepare it when I was at the window. I was then asked to pull ahead and park and wait for my order, which was 1 sandwich, 2 fries, 1 order of nuggets and a salad. I repeatedly asked for some Chick-fil-A sauce and after waiting 10 mins they brought the order and there was no sauce. After placing my second order through the drive thru, which was 1 chicken wrap and a order of fries I was asked to pull forward again.
I had to ask the cashier two more times for the sauce I asked for during the first order. The cashier then complained that we were ordering the "hard" items to make. Another cashier gave us 2 cards for a small milkshake for their mistakes. After pulling forward again, I had to wait another 20 minutes for a wrap and an order of fries. For as many people as they had working at the time, they really had a lot of trouble filling my two orders. I was very disappointed with their service and will not be visiting that location again.

I travel for business about 3 days per week and stop anytime I see a Chick-fil-A. The place is always clean, they employ lots of energetic young people and the food is always fresh and hot. I also hate Mayor De Blasio of NYC so everyone should go to Chick-fil-A every week.

Fantastic service and Mr. Mark **, Hospitality Director, had provided the best service out of 97% of all places I have ever been a guest at! I will rate a 99.9 percent in service, and quality of food, and 100 percent in a clean detailed safe restaurant! Will recommend anyone in the Beckley area to stop, and eat clean fast service great food. The owner operator did a really good job in his selection of employment! Will come back as a consumer!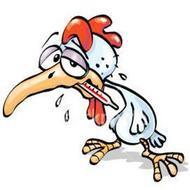 STAY AWAY FROM THIS STORE!!! On Wed. 3/24/2016 my friend and I waited about 45 minutes in the drive-through line and FINALLY placed our order. We had coupons which this store issued and I have used before without a problem. Upon coming to the window, we were told they no longer honor those coupons, despite having NO EXPIRATION DATE and this store issuing them. The woman working the window was as cold as a rock and about as friendly too. She had no compassion or apology and started to ring up the transaction without the coupons. NO THANKS!!! We went to Burger King... sailed right through the drive-through and found friendly staff, better food, and a store that appreciated our business.
Upon coming home, I called Chick-fil-A's corporate HQ and told them my horrible Chick-fil-A experience. They didn't seem to care either saying that most of their stores are independently owned and they have no control. They said they would forward the complaint to the offending store. I was astonished that corporate didn't care. HENCE, THAT IS A POOR REFLECTION ON ALL CHICK-FIL-A's!!! It gives them all a bad reputation. This one did MAJOR damage to that reputation.
Today (3/24/2016) I got a call from some woman (Amy???) from this Robinson Twp. store who said that she was the new owner since February (last month) and... "WE DON'T ACCEPT THEM, PERIOD!" That was it. No apologies or anything.... just "WE DON'T AND WON'T HONOR THOSE COUPONS!" Insane as THAT STORE distributed them!!! She said corporate agreed with her. If that's the case, ALL OF CHICK-FIL-A's ARE WORTHLESS. She also disputed how long we were in line. She said they served 60 customers that hour, but I never told her exactly when we were there so she must have ESP. I asked my friend while I was on the phone with this moron how long she perceived we were there in that line. She said: "AT LEAST 35 MINUTES!" So much for fast food.
But this rude excuse for a businesswoman didn't care at all about me, my business, or that she had a very disgruntled customer. Her attitude was disgusting. She was ill-tempered and rude. What a despicable and horrid reflection on her store, Chick-fil-A, and herself as a person. STAY AWAY FROM CHICK-FIL-A!!! There are so many other choices for fast food and better and more reasonable ones too. Without those coupons, a simple, plain piece of chicken on a bun with pickles, a fry and drink was just under $7. FORGET THAT!!!
My father's family were businessmen and had MANY different stores. They always treated EVERYONE of their customers with respect and valued their patronage. YOU WON'T FIND THIS AT THIS CHICK-FIL-A and since their corporate office supposedly agrees with this rogue woman, then I say EVERY Chick-fil-A is the worst choice you can make when looking for fast food... especially this one in Robinson where there are so many other choices. BE CAUTIOUS OF OTHER GOOD REVIEWS OF THIS STORE!!! If this new owner only took over last month, the good reviews are for the previous operation. I also did see that others complained of the slow service and long lines. If I could rate this woman and Chick-fil-A ZERO STARS, I would have. They do not deserve even one.

I was surprised to read so many negative reviews (some of which were quite silly). I have eaten at CFA since 1975! I've eaten at locations all throughout South Carolina and North Carolina. My favorite sandwich is the grilled (or fried--yum!), and I love the chicken STRIPS. Their chicken biscuits are great for breakfast. Their wait staff is the friendliest of ANY fast food restaurant I have ever frequented. Thumbs up to CFA!!!

Your chicken salad sandwich you make now is horrible. When you used to toast the bread and do the old fashion chicken salad it was great. This sandwich tastes like rubber. Please bring back the old sandwich that was a winner, everyone liked it. Thank you.

I was one of the first one hundred persons on the 146 hwy franchise that attended the camp out, in which they were giving cards for a "year" free Chick-fil-A. That's the first false advertisement, it's only 52 meals. Second was that after the 20th meal they cancel your card. Then I called the customer service to ask the reason why, and the lady was extremely rude. After she said in a really bad tone that I have used all my meals she hang up on me. I SERIOUSLY think they can get sued for false advertisement if they keep on the same way.

Tuesday Dec 1 at approx 1 am my order was simple- 1 scramble well with cheese, white toast, bacon and coffee and scatter hashbrowns well. Told my waitress specifically how I wanted my egg [not a chopped up] fried egg and scattered well hashbrowns. When I received my order the waitress knew egg and hashbrowns were not even close to right. Egg was indeed a chopped up fried egg, hashbrown were damn near raw and the waitress knew this but served them anyway. I ask her "WHY?" She didn't know why. As a result I paid my check. Told her I'd never come there again. I felt like a lowlife scumbag for being treated this way as if I should have ate this meal, pay up and leave. I use to come to this location at least 4 or 5 times a week and no my food was only right half the time.

Ordered a large fruit tray --- 90+% just diced apples with about a dozen blueberries, a few mandarin oranges and a few strawberries sliced on top of the apples. The apples were also coated with something (I presume to keep them from turning brown) but it made them taste like hand sanitizer. >$50 for something inedible and made a very poor impression on event guests. Also ordered a large Chick-fil-A chicken minis tray ---- should be MICRO-minis -- ridiculously small and embarrassing to have so little food for event - Site said 3/serving!?! - should be at least 6+ per serving. We were scrambling to make sandwiches of our own to add to trays. Generally love Chick-fil-A and support them whenever I can, but this was horrible and inadequate -- 11/14/15, 10 AM, Memorial City Houston location. Lemonade was good.

I went to Chick-fil-A for the very first time because I would hear from people how good they were! Well, I will never go back. For one the price is outrageous for Cobb Salad 8.78 almost 9 and it's not freaking Cobb Salad you're getting. They will never get my business again!!!

I used to love eating the fried chicken garden salads. But my doctor told me wheat was making me sick so I had to give up the fried chicken. I began eating the grilled chicken garden salads which were made from a fillet cut into pieces. Pretty good! Now they have changed it to those horrid nuggets. Honestly these 'new' grilled nuggets are rubbery and have no taste whatsoever. I cannot stand them and have given up eating at Chick-fil-A altogether! I wish they would change whatever they have done. I tried the 'grilled' fillet, too, and it is rubbery and gooshey! Yuck!

Our Chick-fil-A just had their Grand Opening a few days ago (Niles Ohio). I had never eaten at Chick-fil-A so got in one of the Drive Thru lanes to wait. The lines were very long, and the parking lot was full, as happens at a new restaurant the first few days. I ordered a Chicken Club sandwich. I opened the box and thought the sandwich was upside down, but it wasn't. Both sides of the bun were smashed FLAT, dry and stale. The whole sandwich (except for the lettuce and tomato) had an odd smell and taste to it. I have never seen anything like it. And it cost $5.49! I am sure I was not the only one in all those new customers who got this kind of food. I know there was high volume (which they would expect), and many orders (which they would expect), but this kind of awful food will ensure that there won't be many repeat customers. The thought of going back there turns my stomach. Sorry Chick-fil-A. You blew it!

I went to the location 1-10 & Silber for a quick lunch pickup. After getting to my workplace and as I started to take a bite of one of the chicken tenders, I saw this disgusting hair sticking up out of the chicken tender. I never found anything before and to be honest I did not expected either. I called just to let the manager know, but as I asked for one, the person that answered identified himself as the manager. I explained my issue and he placed me on hold supposedly to allow me to talk to the girl that served me last??? He did not even ask for the order number or for the name of the the cashier on my ticket!!! I was not asking for free food next time or anything like it, just to let them know that I was disappointed and for them to be more careful! Do not take me wrong, I loved Chick Fil A. I guess it was just a bad day today... Bottom line, this review is not only for the disgusting hair, but also for the way the call was handled it.

I had the inconvenience of visiting a Crystal City VA location, just for a sandwich -- quick in, quick out. Was told I could not get lettuce or tomato on the regular spicy chicken sandwich by the person who waited on me. I didn't think that sounded right and was too tired to quibble. But, why is this place "fascistic" about what the customer wants and then charges EXTRA for toppings??? I then asked for extra pickles. After standing around for 10 mins, for one chicken sandwich?!?? Pressed for time, I left. Got all the way home. The chicken was over-fried, barely filled out the lower bun, and no EXTRA pickles. After exhaustively talking to two other employees (I specifically requested a manager), I got nowhere with the manager/owner! I was fuming when I learned my conversation was on speakerphone the entire time!!! Never, ever will I go there again! I hope corporate resolves this inconvenience.

I have only purchased coffee at Chic-fil-A twice. Food is outstanding, but the coffee cups both time collapsed while trying to drink it! They do not seem to be concerned over this as it was a year between. Burnt hand, spilled coffee all over car.

Went to Chick-Fill-A, Oakleaf Plantation FSU, Jacksonville, FL 904-908-4488. Store # 02088. Operator: Joe Mayo. 8-13-15, order # **, 7:26:30 am. I used to get chicken, egg, and cheese multi-grain bagel all the time (no joke, was my favorite) for breakfast every time I went to a Chick-Fill-A. I have been noticing the chicken has gotten smaller, seems each time I've gotten it, for the past year. This time it did not cover 1/2 of the bagel and was too thin to taste it. I always get the hash rounds xxdone. I like them brown and crunchy (because this is the only place I will order them.) Not anymore!!! I exaggerate not. This time the chicken did not cover 1/2 of bagel and the hash rounds were doubled dipped. I hate greasy potatoes (I get them there because they are cooked with the peanut oil. Not anymore.) This time I also got the large fruit cup.
When it came it was two small cups... not worth $4.25. I will never go back to a Chick-Fill-A. I had to have hash rounds remade because of the grease. My husband asked the cashier what happened to chicken. She said she noticed it smaller but thought it was only at breakfast. Any time of day the chicken is the same. To make matters worse the 'manager' did not come and ask us how things were or what the problem was. There were only about 7 other people in the whole place. Still the 'manager' did not come out and speak with us or anyone. When the lady manager was there she would come out to speak with the patrons, no matter how many customers were in the store or how business it was. Since she resigned due to being over-worked the place has not been the same. I sense a coldness there every time I have gone in. I will not go to another Chick-Fill-A again.

Chocolate Chunk Cookies - As a lifelong chocolate chip cookie fan and aficionado, I have to say I am ADDICTED to these cookies!! I have tried to recreate them at home, but to no avail! They are the best! My family chooses Chick-fil-a over any other drive thru. We love it. My daughter's only complaint is that they don't serve breakfast all day! The only negative I can say is that it seems the chicken breasts have gotten smaller, but I'm hoping it's for a good reason, like maybe they use hormone, antibiotic free chicken now. One can dream...

I've been eating at this Chick-fil-A since shortly after it opened, and I've seen it gradually diminish in its quality. The fries are usually rather hard and lacking in taste, as though they've changed the oil they cook them in from when they first opened. Today was the last straw. I found a long hair in my fries while I was eating. I spoke with the manager, who did refund the cost of my meal, but something needs to be done to ensure this kind of thing doesn't happen in a restaurant. Hair nets have been around for quite a while now. Disappointed.

I am an employee at Chick-fil-A and I think that it's ok sometimes. There's some food I just wont eat. Usually I find mold on my fruit cups, the fries tend to be hard sometimes, the soup is kept in a tin frozen until it needs heated for the day and when done it gets put back in the freezer. Gross! Sometimes I find muscle in my chicken. Eww! I just find it disgusting. Today we had an issue with mold in the pop dispensers. And most of the time the other employees are ** and it's never clean there. There's a supervisor named Rachel and she's the biggest ** ever and Josh can be an **. They are hypocrites. Its nasty and all lies. I don't recommend Chick-fil-A.

My daughter worked for this location for a year... for the most part it was an ok experience for her but then she had a manager who will constantly treat her like dirt. The final straw for her was that we went away for memorial weekend and she requested time off for that weekend 2 weeks prior from the owners of this location and they approved it... when returning she received her new schedule and it only had 8 hours when she was use to getting almost 30 hours a week, so she questioned her Manager and he said "hours only go to team players", and she wasn't one since she went away. And then he continued to get in her face so she walked out... well today we need a paper stating when she stopped working there with a supervisor's signature for her to be able to get medical insurance. When we returned for the paper this manager David told her that it will take 3 to 5 days to get it done with a smug look on his face.
He didn't see me there with her so I spoke up and ask "why will it take that long for a signature?" He in turned said that Amanda the owner wasn't in and it would take her that long to do it, and told him to go get the paper and I called him an ** which I don't call people but I call it as I see fit. He's rude and feels like he is superior to others. Not only that but I have went in there a few times while he was working and have seen the way he talks to the employees. I have no idea how they have any decent employees down there with the way he talks to them... and the owner doesn't do anything about it. When my daughter ask to talk to her she would tell them to go to one of the managers. She isn't a team player.
Chick-fil-A Company Profile
Company Name:

Chick-fil-A

Website:

http://www.chick-fil-a.com/