Consumer Complaints and Reviews

Ok so we dined at Red Lobster at Belden Village in Canton... They lost my bank card and then THEY filed a report with their corporate office and said that I was rude, cursed and was asked to LEAVE! LIARS!! So they messed me over and they want to disparage my reputation OVER THEIR SCREW UP TOO??? They don't want me to show my ** or do they? Can't wait until that General Manager phone call!!

I entered Red lobster located at 6357 I-55 N, Jackson, MS 39213 on the night of January 28, 2017. I came with my daughter who was turning 16 and about 15 of her friends as well as my sister and other friends. I proceeded to the front to see how long the wait for a table would be. I was quoted 1 hour and 30 minutes. So I decided to stay and wait. My party and I went back outside to wait. Long story short, we waited a total of 3 hours for a table. I was very angry so I decided to go inside and inquire about the long wait, I asked the the lady at the front what was taking so long and that she told me an hour and 30 minutes, she said that she couldn't guarantee me any time and she was very rude and not professional at all.
I asked for the manager, she said she was the manager, I asked for someone above her, she said there was nobody there who was above her, I asked for her name, she said it was **. At this point my party and I were restless, angry, tired and mind you, this was supposed to be my daughters sweet 16 dinner. ** was very rude, she didn't care about my feelings or my daughters' feelings. After a few back and forth words with **, myself and my sister and **, we decided to wait inside, we could see the table where she said we were going to be seated at. They were taking their precious time cleaning it off. It took them about another 25 minutes just to clean off the spot.
I asked ** if we could wait inside or even by our table until they cleaned it off, she replied no, and that we couldn't be seated while they were cleaning off the spot because they don't want to have to reach over none of the guests. Now, I have been here plenty of times and if a table is not clean, the waiter or waitress reaches over me all the time to clean the table.
Finally after 30 minutes, she said we could be seated. My party and I proceeded to the tables, and after we all were seated, the police showed up. ** said 3 words to us and asked us to leave. I have never been so embarrassed, humiliated, in my life. Mind you, this was my daughters 16 year old bday dinner, why would she seat us and then ask us to leave? After a 3 and a half hour wait, we were asked to leave??
I am very angry and I will never eat at Red Lobster again. Also, I have put in a complaint with the BBB and also, I work for 2 big corporations, I have informed my coworkers and family and friends never to eat at Red Lobster again. There were a total of 15-18 people in my party, so ** lost out on about 400.00 that night because she was having a bad day and decide to call the police on everyone and they made us leave. Very disappointed in her and Red Lobster. She shouldn't be a manager and she needs to polish up on her people skills as well as her time management skills. Again, I will never eat there again and neither will my family or business colleagues. We left there and went to Olive Garden and spend 450.00 since it was right next door.

My husband and I went to Red Lobster for my birthday. Met our server, Terence who looked over worked had us waited for a while to take our order. In the meantime, my husband and I was thirsty but had to wait due to no glass of water at our table. Once Terence arrived back at our table... at least 5-10 minutes to take our order. Order my Patron but was too much salt, disappointed!!! Waited more than 15 minutes for our food including our appetizer. The last straw was when once our food arrived, I had to go to the bar for utensils. My husband asked a staff member to get the supervisor who was as hood and inconsiderate about what was going on. I always wanted to know how this Red Lobster near Co-op city in the Bronx at Bay Plaza Mall was all about got to FINALLY see for myself. We will NEVER visit that restaurant again.

My dad Ordered King Crab and when it came it was dry and tough. He ate it and then about two hours later had explosive diarrhea that could not be controlled. He had to stop several times on the way home because of the diarrhea. He said that the crab did not taste right. My dad also had gone there a few weeks earlier for the never ending shrimp. Guess what... diarrhea. Really bad. I finally have convinced him to stop eating there. He normally does not have that kind of problem. Only when eating at Red Lobster. I stopped eating there a number of years ago as I was not happy with the quality of the food. That and the place was not real clean. You really have to be careful where you eat and what you eat. As we get older, our bodies often cannot deal with foods that we were able to eat earlier in life. The human body is not meant to eat these kind of critters.

We went expecting a wonderful dinner. I ordered the fried shrimp. It was ok, the amounts of food has drastically shrunk for the PRICE WE PAID. The shrimp Alfredo was more garlic than shrimp, the server only gave us 4 biscuits. They were SMALLER and just barely warm. I ordered the scallops. There were only 6 scallops for $6.99??? They were BAY SCALLOPS NOT SEA SCALLOPS AS STATED IN MENU. My husband's meal was horrible, everything tasted the same. WILL NOT RETURN. Unfortunately I didn't keep the receipt.
How do I know I can trust these reviews about Red Lobster?
698,549 reviews on ConsumerAffairs are verified.
We require contact information to ensure our reviewers are real.
We use intelligent software that helps us maintain the integrity of reviews.
Our moderators read all reviews to verify quality and helpfulness.
For more information about reviews on ConsumerAffairs.com please visit our FAQ.

I went to Red Lobster today and had the worst lunch ever. I ordered the Shrimp pasta/linguine and it was TERRIBLE! This use to be my favorite dish on the menu. The waiter said that the recipe has changed and that they add lots of garlic to the dish now. I usually do not write reviews, but I had to say something about the pasta. I felt like I kept biting little pieces of something (I now know it was garlic), it was not as creamy or cheesy as it was in the past. I can honestly say that I was very, very, very disappointed. I don't think that I will be going back anytime soon. Sorry, I just can't. It was really awful. I can say that you get more pasta now, but I can see why (they are trying to get rid of that crap). The company is really going down, I thought that a few years ago, but I can really tell now. Sorry, but Red Lobster USE to be one of my faves. Not anymore.

Lobster was tough as was our steak. There was no drawn butter served with our lobster tails. Could not get waiter's attention so made do. We were in Colorado Springs CO for my birthday. I was very disappointed as this is always a treat from my children. I am 84 years young. I may not get another opportunity. No Red Lobster in southwest NE. Red Lobster we visited was in Academy and Flintridge Rd. Date was Nov 26, 2016. Amount spent was 99.00.

I went to Red Lobster at 690 E. Thompson Rd. in Indianapolis, IN today to celebrate my 40th birthday with my best friend. I ordered the New York Strip and Rock Lobster Tail with a Caesar Salad and mashed potatoes. My salad was drenched in the Caesar dressing. It was inedible. My lobster tail was tough and my steak came out mostly fat the first time and the second time it came out medium rare, when I had ordered it medium well. I also never got a refill on my water.
The manager came to our table and assured me the steak would come out medium well and that she would bring it to me. Well, she did not bring me the second steak, the waitress did. I asked to speak with the manager again after the second failed attempt with my steak. When she arrived at our table, she was irritated and unapologetic. When I told her I didn't want to pay for my meal she huffed and walked away mumbling something under her breath. She came back and I reminded her that she didn't even ask what had happened to my friend's meal. She got really irritated and said, "Fine, I'll write off the whole thing" and walked away angrily. I have gone to this restaurant since I was a child and it has always been good. They must have recently changed management because this was the worst restaurant experience of my life! Do not go to this Red Lobster! I wasted over an hour of my life there for poor quality food and terrible service.

On Sunday Oct.23, 2016 my husband, grandmother & myself went to Red Lobster in York PA to celebrate my birthday. We haven't been there in a while due to poor service & food quality. Well. This will be the LAST time we go there. My husband's salad was the heart of a head of iceberg lettuce.. no leaves.. unedible. Then my husband & I both ordered Live baked stuffed lobster. When it arrived it looked ok on the outside. The waitress came back in about 2 min. & asked if everything was ok. We said so far, however we had not even touched the lobster. We begin to eat..we'll try to eat it. The crab meat in the middle was very mushy with a lot of liquid all around. When I cracked the claws, fluid flew out of both and the meat came out partially raw and slimy. My husband tried to eat his, he didn't want cause any problems for my birthday celebration. I tried but couldn't. It was nauseating.
The waitress finally returned and ask if everything was ok. We showed her the raw meat & slime. She got the manager. She came over with a big smile and said "How is everything?" OMG, really??? We showed everything to her. She said, "We will cook you new ones", we said "no we don't want to be here any longer." She then said we should have told our waitress sooner. We explained that we couldn't because we didn't see her and she didn't come back. The Mgr kept arguing with us. She the said they would remove one of the lobster meals since my husband ate most of his. He tried but it was too disgusting. He did not finish it.
When we left I told the waitress to tell the manager thank you for removing mine, however since she would not remove my husband's if he gets sick we WILL BE CONTACTING HER. We will file a suit against them to pay doctor visit, medication and missed work. This restaurant is terrible. I just found out they were shut down for 10days due to terrible sanitary conditions. I will be reporting them to the health board!!

First, please let me state that this is the first time I have ever emailed to complain about any establishment. I am a long time fan of Red Lobster and have frequently celebrated birthdays and family gatherings for the last 25 years at your Erie Blvd, Syracuse location. That was until a month ago. Within the last several months, I have dined at above mentioned location and was appalled with the level of professionalism on two separate occasions. When placing our orders we were asked if we would like Caesar salad or House. Caesar both times and then was told they were out of Caesar salad and if we would like a House salad. "Sure, with honey mustard".
Well, both times you were also out of honey mustard. Main entree came and the steak was cold and over cooked well beyond the medium rare that I had ordered. My fiance's lobster was cold and under cooked, he could not eat any of it. Not once did the waitress come to check on our drinks or meal (on the second visit), nor did she offer a warm farewell when we left a more than generous tip. Something to consider as well, while we waited over an hour for our entree and 30 minutes for our appetizer (gummy Calamari), we witnessed bar staff hanging around, chatting with the wait staff and ignoring the existing patrons.
I am not a food critic and do not intend on spending any more time on this subject with social media but if we witnessed a dramatic change in the level of service to this once hopping establishment on two occasions, I can bet we are not the only ones talking. Simply just sharing my opinion in hopes that others will register their complaints directly with RL, so they can make the necessary changes to save this long standing business in Syracuse, NY where many chains have not survived where Red Lobster has. Something needs to change, it's clear the people working there just don't care. I sincerely hope this isn't filtered down from Management.

On Saturday Oct. 8, 2016, my son and I ate at the Red Lobster in Austin, TX. Our server was great, food was good. We had 2 gift cards worth 50.00 each, my son had just purchased and we still had receipts from where he purchased them. We paid with gift cards and somehow gift cards were not working. We waited and waited for server to return and it was taking her forever, we looked for her and then she said our gift cards were not working. We met her at the hostess table and took out our receipts to prove that they were just purchased. We called the store and had another manager speak to them that confirmed on their end gift cards were activated and were good. But on their end they still did not work.
So I asked the lady manager, "What would happen to us if we didn't have any other way of paying?" I didn't yell at her, I wasn't rude, I was just asking her, and her rude response to us in front of customers and many servers standing around the hostess counter, was she would call the police on us and without looking back at us she ran and hid in her office. She made us feel like criminals, like she didn't want us there anymore, or was it the color of our skin, Mexican, that made her think we were there for a free meal. She upset me to talk to us like that, I should have sat on the bench nearby and told her, "Go ahead and call the police cause the only thing we did wrong was that our gift cards didn't work."
She ran and hid and we never saw her face again, two other managers came out and were more understanding. They made several calls and still couldn't accept our cards, so my son paid with another card. That manager is a ** older woman working in Austin, TX, treats her customers like criminals and to us made us feel unwelcome, not worthy enough to eat there again. Even our server kept saying how sorry for she was, I know she felt embarrassed for us, the way we had been treated. That manager has no right to treat others the way she did, or is this their norm to treat customers, or Mexican customers at Red Lobster in Austin, TX.

Over the past couple of years my family has slowly watched the quality of food change with Red Lobster and it is sad. This has always been a favorite place to dine. You go to any of the other popular restaurants to dine and the garden salad still includes cheese, cucumber, bacon bits. At a lot of the places Red Lobster at least in Chattanooga TN does not.
The crab cakes have also changed over the years not as good and tiny for the price. Also look at your baked potato child size. Not sure if other locations besides Chattanooga TN are the same. But until things change our family will not be going back. This probably will not impact your business but if we feel this strongly about these things I am sure others are also noticing. Go check out your local places to dine in Chattanooga for comparison.

"Endless Shrimp" is a joke. We "dined" at the Orland Park, IL restaurant between 1:00 and 3:00. It was a twenty-minute wait for our first "Shrimp Refresh" and ten-minute wait thereafter and each "refresh" was a five-count serving of shrimp. Yes, a five-count of shrimp! The manager did not introduce herself by name but she was made aware of the delays with no action taken. In addition, "shrimp refresh" on shrimp scampi did not include butter sauce. What is that about? The only thing "endless" about "Endless Shrimp" is the wait time. Either the kitchen-crew was under-staffed or your company policy has dramatically changed for the bad. What a wasted birthday-dinner.

We arrived at the Red Lobster in Danbury, Ct. just before 7:00. And did not receive our main meal until 7:45. The restaurant was less than half filled and there seemed to be a sufficient number of servers. We were not in Particular hurry, but I did have some things to do outside and wanted to be home while it was still light out. We ordered mussels as a appetizer and literally half were closed or broken. The server did replace them, literally one for one. But what was more annoying was when I told the manager the situation was basically, "oh". Quite honestly I expected to be not charged for the mussels let along the long wait.
I noticed that people who came in almost a half hour after us were served their food, that was similar to ours. To me their remedy which was none was unacceptable. Considering there is a Olive Garden right next to them, had people waiting to get in there. To me this was just bad management. To be fair, we had not experience this in other of their restaurants.

We went to dine at red lobster for their crab fest, the experience was terrible since we spent the whole time swatting flies competing for our dinner. The washroom was even worst, hundreds of flies as well. Quite filthy.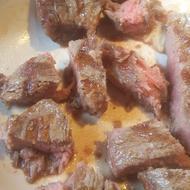 We went to Red Lobster for my daughter birthday dinner and spent 168 dollars. Service was rude, food was greasy and terrible and my daughter and me both got food poison. She just turned 10 and they will never get another dollar from us. We have been going there 3 times a month and the manager was rude. When I sent back my daughter plate because steak was raw after waiting 25 more minutes he bring her plate back out and the seafood was cold and nasty and the steak was burnt. I went ahead and paid the 168 dollars but never again. Houston Texas Northwest and Tidwell.

On Sunday July 17th 2016 I went to Red Lobster on Route 18 in East Brunswick and had the Red Lobster Crab Lover's Dream. The only thing I ate while I was there at the restaurant from the dish was Bairdi Crab. By the next day I had food poison. I was throwing up my guts. Had a fever than I was cold had the runnings. Could not keep not even water. Everything was thrown up. This was the worst experience I have ever had and you should have someone inspect Red Lobster to make sure this does not happen to anyone else.

We seen the crab feast special on TV so I said maybe it will be different this time. I will never again eat at Red Lobster. The first time it was dirty. The food was so greased it made me sick. Dirty oil. The second time was last year. I had hair in my food, the menu had old food on it, our table was smelly and grease, nasty. I once again sick even before we reached the door. I said never again. This time same thing. The tables were dirty, the crab smelled not fresh at all, the food was room temperature, nothing was really hot like home but the filth. We told the waitress no need for dog bag. We informed her the crab was terrible and she offered nothing but sorry. Did not ask if we needed to see the management! The cost for my husband and I was 80.00$. Never again.

I placed an order for pick up. Once I arrived, I picked up the order and left. Thankfully I decided to check the order in the car, I was missing my brownie and my orders were not correct. When I went back in, I explained to the employee that I was missing items and my order was wrong. Since I was not provided an itemized receipt I was unable to prove anything.
I ordered a New Orleans Salmon with lobster mash and zucchini but was not given lobster mash. When I told the employee that I had lobster mash my plate was taken to the back to be corrected and came back with only a sauce thrown over the top of the mash and no actual lobster. And instead of zucchini, I was given broccoli. My chicken pasta was almost dry, I asked for extra sauce and was never given extra Alfredo sauce so I used some store bought Alfredo that I had at home. Overall bad experience to think we spent $50 on such a bad dinner. The next day I decided to call the location and ask to speak to a manager. I was never connected. I will not be spending my money at Red Lobster unless someone makes this right!

Food was way overdone and overpriced.

I consider myself an expert on everything seafood!. I have lived on several Pacific Islands, from Levu Vanua to asian islands and have partaken of seafood on the average of (3) three times a day, seven days a week, twelve months a year for 55 years!! I have tried Red Lobster in at least 35 States here on the Mainland. I have found the same failure in 99.5% of them!! In the last 25 to 30 of them I have made it a point to casually wander into the area of the Galley and have found the same problem in each!! In almost everyone of them the average age of their Chefs is approx 20 years old!!
This truly explains how each establishment can take some of the finest Raw Ingredients on the planet and then completely destroy it in preparation. I have had SHRIMP served to me that so closely resembles a rubber ball that I may as well have gone to Walmart and purchased jumping-jack balls to eat and paid around two dollars instead of thirty dollars for the SHRIMP!!! Red Lobster do not have 0.5% of Chefs that can prepare "SEAFOOD". They are the very worst on the Planet!!! Offered as Constructive.

Our party of 8 visited Red Lobster in Plantation, Florida (near Westfield mall) to celebrate a friend's birthday. After finding a long strand of hair properly fried in one of our member's meal, the manager hesitantly apologized. Later, the same manager and other staff, brought a plate with a dab of whip cream and a candle stuck in it, as the complimentary "birthday dessert" for our birthday girl. I have never seen service more insulting. I would never eat at Red Lobster again. In fact, I would give a rating of zero. There are too many other decent family chain restaurants from which to choose.

My wife and I frequented the Red Lobster facility in Longview, Texas for roughly 20 years. We made it a point to have most of our special occasion and spur of the moment weekend dinner for two there. We have always loved Red Lobster. I have dined at several throughout the US over the years. We were extremely disappointed the last couple of times we dined at the Longview facility. It has always been a bit pricey but the food, service and atmosphere was worth it to us. I am not sure what happen. I don't know if corporate or the store made the decision to increase pricing and provide much smaller portions and lower quality ingredient, but we unfortunate finally had to make the decision to change our favorite special occasion restaurant to a competitor.
It is sad to see another great seafood restaurant chain go from top dog to just another business more concerned about penny pinching than quality. We will not be back! "Extremely small lobster tails and shrimp. The great biscuits are no longer great and the salads were not fresh like they use to be." And the good part is we are now charged much more and receive much less. Very sad!!!

On May 12, 2016 approx. 3pm, I had lunch at Red Lobster on College S.t in Fort Collins. I ate alone and ordered water and fried flounder with potato and salad. When I paid my check totaling $9.65, I put it on my debit card and left my server $2 cash for a tip. Next day, I saw where Red Lobster charged twice for the $9.65, totaling a debit of $19.30 on my card.
I love going to this Red Lobster so I just wrote a handwritten letter and mailed it to the Manager there. I explained what happened and just told them that somehow, they charged the $9.65 twice. I advised that I just wanted to come back to the restaurant and enjoy this lunch again versus them crediting my debit card. I provided the exact transaction number from their restaurant. I asked for a gift certificate to be mailed to me in the amount of $9.65 so that I could just enjoy the meal another day. It was a nice letter and I expected to hear from them or receive the gift card in the mail in a day or so. That was on May 12, today is June 4 and I have not heard one word nor received any mail.
How could a Manager over a large local restaurant totally IGNORE a customers personally written letter? How could they not provide either a credit or a gift certificate? I trust that through this site, I can hear from the Manager of Red Lobster in Fort Collins with the reasoning. I am leaving Fort Collins next week to return to my home in Florida. I trust the Manager will email me or write to me at: **.

On May 15, 2016, I very excited about celebrating my grandmother's 85th birthday at Red Lobster in Concord, NC. We were told that as many as possible needed to arrive at 3pm which was one hour before she was to arrive to ensure tables in the same area would be possible. The ladies at the front were very accommodating and generous. Around 3:45pm they were ready to seat all 27 people in our party. ** and a Caucasian pregnant female were set to wait on us. My husband was standing up ensuring that all of the elders sat first. Once everyone was seated he sat in the last booth on the end when he was approached by the female waitress asking if he was going to sit right here. His response was, "As far as I know since everyone is seated now".
She began drink orders and he asked for a drink (alcohol beverage). He was told (with a level of agitation), "If you are not going to sit here then you cannot get a drink". My husband was confused and stated that he would go to the bar then "Since you cannot get me a drink" and said, "Excuse me" to get around her. He proceeded to the bar where he was approached by a female manager that was standing very close to his back and two other men and was asked in a very abrupt voice by the female manager, "WHY ARE YOU PUTTING YOUR HANDS ON MY WAITRESS"? My husband was confused and did not understand the accusation.
Then the manager stated that some of her employee "Saw you push her." He told them that he did not even touch her and said that, "You all have cameras so let's review the tape." He did not get a response so he got his drink and came back to the table. I watched the three men tell 4 other employees what they thought had happened and they all began looking at our party. Up to this point most of my family members were oblivious that anything had transpired. I went over to the bar to get my drink redone when a customer said to me," Wow, your friend took that very well because they were very disrespectful and mean to him". Monte (my husband) walked over to the bar to get a family member a drink when he was approached by the same group and told to leave the premises.
When asked under what pretenses, he was told that the waitress was intimidated by him and he was not allowed to push on their employees. He asked if they reviewed the film and he was ignored again. He came over to tell my mother, cousins and myself that he was told he had to leave the premises. Once I got wind of this, I approached one of the gentlemen with dreads to alert him that our entire party is leaving if my husband has to leave and his response was, "Well". I went over to tell ** (the waiter) that if Monte had to leave then all 26 were leaving as well. He was upset and did not want us to leave. I apologized to him because he knew that this would have been a financial breakthrough for him. He even offered to take care of all of us alone.
I told him that if my husband was not welcomed than none of us were. The hostesses at the front saw us leaving and asked what happened. I told her and she apologized for the waitress's behavior. Applebee's across the walkway accommodated all 33 of us by then and the two waitresses enjoyed their $300+ tip. I am very disappointed with level of customer service displayed by some of the staff and both managers. It was apparent that the female waitress was agitated previous to serving our table and was allowed to dictate the establishment's earnings. Let it be known that Red Lobster at 8012 Concord Mills Boulevard, Concord, NC 28027 lost loyal customers on Sunday, May 15, 2016.

Me and my husband went to Red Lobster at 10290 E Technology Blvd Dallas, Tx 75220 and sat at the bar and had dinner. The bartender was very rude to us and we were trying to just deal with this and go home and when the ticket came it was 56.13. We paid it with my debit card and left a cash tip of $10.00. When the next day came and I got my bank notification and I looked at it and saw that 64.13 was debited out of my account. I immediately called and let them know that the waiter stole money out of my account. So the manager looked up the receipt and stated that the bartender cancelled the amount and put in the new amount. I was like "why did he do that." I gave him 10.00 cash tip that he didn't deserve. We go to this place all the time and will not go back. We chose this place to patronize and they stole from us. #neveragain

We took our 80 yr old mother to Red Lb. We had to wait for 2 hr and 15min. Everyone food didn't come out at the same time. When we got our bill my sister ask for change for a $20 dollar bill. When the waitress come back the sister that gave her 20 dollar she call her a lie two time and gave the 20 dollar change to my other sister. My other sister gave the 20 dollar to my sister and said "I did not give you 20 dollar." This is very bad customer service.

Hostess was nice. Waitress was nice. The menu has changed. My two sons and I have gone to R.L. together for 15 years to celebrate birthdays and events, plus I include the grandkids at Christmas. We always order the same thing: the trio seafood plate, we've loved it. My younger son and I were at the Busch Blvd. restaurant last evening to celebrate his birthday (only two of, us since my other has passed away, striking a sad note in us). My son's dinner was good, he says; he had the $18.99 trio, his usual. I tried the new $15.99 smaller trio (thinking it was the same, just smaller portions; the waitress said it's the same). But mine was not only a waste of money but it has made me sick all day; stomach pains, diarrhea. Awful.
What caused this? I had only one taste of the rice, it wasn't good, two tries at the "seafood pasta" which was awful... the mix of lemon juice, lemon zest and whatever spices was terrible. So, all I consumed was some cherry tomatoes in Ranch dressing, two biscuits and the shrimp on the skewer (a little too spicy) and the few shrimp in the pasta. One or more of the items made me sick. Maybe the shrimp wasn't kept cold enough before cooking, or not kept hot once cooked. That's the only cooked thing I ate enough of to get so sick. I'm very disappointed in my experience. I should not have believed what I ordered was the same as my son's, just smaller. Please check on the handling of your shrimp. And, please change that awful pasta and the rice. We more usually go to the Brandon R. L on Brandon Blvd. My love affair with R.L. may be over. The manager is on vacation, so I can't tell him about this.

The first thing I would like to say is I have always loved Red Lobster, and thought it was a good value until my last visit which was last Monday 04/18/2016. A friend of mine offered to treat me and two other friends to dinner. Needless to say we jumped on the offer. We all met there around 5:00 p.m. The waitress was nice and checked on us frequently. We ordered stuffed mushrooms as an appetizer. They came to us hot and delicious! Everyone ordered something different for dinner. I ordered the lobster lovers dream. When my dinner came it was hot and the first lobster tail was good. The second lobster tail had a sauce on top of it. I don't know if it had been on the tail for too long or what happened, but this lobster tail was almost mush. It was nasty to say the least! Then there was the lobster and shrimp pasta. The pasta was dry and tough around the edge of the serving and it had approximately 6 small pieces of lobster in it.
As an added bonus it had 4 pieces of lobster shell. The amount of small shrimp was adequate. Having the lobster shell in the pasta ruined it for me. How hard is it to not get lobster shell in a pasta dish with pieces of lobster? I can understand crab, but not lobster! I did not complain at our dinner because my friend was treating all of us and he wanted it to be a special and fun time. I was not able to call Red lobster until Saturday afternoon. I asked for the manager. When he came to the phone I asked if he was the manager. He stated that he was the general manager and he had been there all week. He wanted to know why I didn't call sooner. I tried to explain the situation to him but he really didn't want to hear it. I told him I was not asking for a refund for myself, but that I felt he should make it up to my friend that had spent well over a hundred dollars that day. He did not seem interested in making anything right.
I asked him if he would like the name and number of my friend. He said o.k. I gave him my name and number as well. How did this clown ever get to be a general manager??? I have eaten at the Decatur, Alabama Red Lobster for over 15 years now. Until last Monday I was always pleased and would have recommended them to anyone. Not after this. I know that sometimes a dish doesn't turn out right, and that's o.k. But I have never called Red Lobster and complained before, and this little man treated me as if my complaint didn't really matter and he also made me feel like he thought I was lying because I didn't complain on the spot or the next day. People have lives and jobs and family and those are priorities, and while making the call was something I felt I needed to do, it was not on the top of my list!
I thought this so called general manager would appreciate my call so that he would know there was an area that need to be looked at, to make sure the problem didn't happen to another customer. My meal was $31.00 and it was NOT worth it. The salad and the biscuits were great though, and so were the stuffed mushrooms! Until this gets resolved I will be driving 30 miles to Huntsville to eat at Red Lobster. I do hope someone higher up the chain of command reads this and does something about it. If not then my letter of complaint will have served no good purpose other than to help me vent my frustrations with this experience!!!

I am 72 years old and never before in my life have I had to wait for an hour and a half to even get in the door, and then another hour for my food to arrive, a cup of coffee and a bowl of already made clam chowder, the wait was uncalled for the food was nothing to brag on... I think you are way overpriced, very little food for prices charged, lousy service... All in all a most unhappy experience, that I will only be too happy to pass on to friends.
Red Lobster Company Profile
Company Name:

Red Lobster

Website:

https://www.redlobster.com/