Specialized Loan Servicing
Consumer Complaints and Reviews

My loan was sold to SLS... "WORST COMPANY" I have ever dealt with. The 1st thing they did was to LIE to me about giving me a good rate. My loan was intentionally NOT submitted through the HARP program because all along they wanted to give me a very high interest RATE @ 7.5%. I was given a 6 month trial payment period during which I made all of my payment on time but, the 2nd unprofessional & conniving approach was to report my payments for 3 months as being late to the major Credit Agencies.This has affected my Credit Score making it impossible to Refinance through another Company. Now these JOKERS wouldn't answer my calls because my Account has been FLAGGED from the beginning. I believe Lenders & Investors know & approved of their Servicing style. It is all about the "highest return on your dollar." They don't give a DAMN about saving homes... A Class action lawsuit is definitely Pending.

We were in the middle of getting a loan to consolidate debt when our second mortgage was sold to Specialized Loan Servicing. When we finally got an account number two weeks later, the subordination agreement was sent to them. They did not want to be subordinate and would only approve $100 cash out. So, we paid them off so we wouldn't lose our rate. Release of liens are handled by a third party for SLS.
Initially I was told they would mark the request "critical", but today, I was told by SLS executive services they don't have access to the third party and there is no such thing as rushing a request, and no matter the circumstances, I would have to wait the thirty days for the third party to mail the lien release request to our county register's office. Needless to say, our rate lock period ended. I have had nothing but frustration and headaches from dealing with this company. Most of the people I spoke with were nice. But, the supervisor in executive services would not return my calls and I was told today by someone else, they don't communicate via email. I would NOT recommend this loan company to anyone!!

Is anyone else having issues with SLS selling off a second to a company called Asset Recovery Systems? Mine is with them now and they refuse to sign off on a short sale unless paid in full, which cannot happen. The phone for ASR is personal cell phones and no one ever responds. I have been in a holding pattern for over 4 years to due multiple companies selling off my second, and I am trying to do the right thing and not let it go to foreclosure. This is killing my credit and I believe there is something fraudulent with ASR. Anyone else have feedback, please reply.

I had my account bought by SLS in 2015. I did not have a problem with them until April 2016 when they changed the format of payments. They stated, when I called, that they had sent me a letter. Let's move ahead a few months, when this payment was first due, I did not know of the increase, due to auto payments. They informed me that I could set up a new payment arrangement by refinancing through them. I got out from under them by refinancing elsewhere, for they were already to set our account in for foreclosure. My suggestion is to move away from them FAST.

My loan was transferred to SLS over a year ago and after reading the reviews I was not looking forward to having them as my mortgage company. To my relief everything has been very positive. They have been very transparent, kind and knowledgeable with any issues I have addressed. They have resolved every matter in a professional way. So far I have had a very positive experience with every representative I have spoken to. If this is not your case and you believe your mortgage company is leading you into foreclosure, you can file a claim with BBB, The Attorney General, HUD, FBI, The Federal Reserve, and The Federal Trade Commission. I hope this information helps.
How do I know I can trust these reviews about Specialized Loan Servicing?
634,392 reviews on ConsumerAffairs are verified.
We require contact information to ensure our reviewers are real.
We use intelligent software that helps us maintain the integrity of reviews.
Our moderators read all reviews to verify quality and helpfulness.
For more information about reviews on ConsumerAffairs.com please visit our FAQ.

I've had nothing but problems with them since day 1. Not only did they lose my paperwork when I was originally trying to complete my modification (it took a year to complete because of them) but they gave me the wrong information so I didn't get into the program I originally wanted. Completed my modification and started making payments in March of 2015. Found out in April of 2016 that my account has been reflecting 30 days late for a year. I have sent in several times my bank statements showing them where each payment was cleared from my bank account and they still keep coming up with "reasons" why it's reflecting 30 days late. They keep changing what month it is I'm missing even though they have received bank statements from March of 2015 thru April of 2016.
They ACH debit checks from your account so there is no copy of the cleared check to show them but they want to see a copy of the cleared check to see... even though they have my bank statements as proof. If your loan has been sold to these people RUN! They are crooks. How they are still in business I don't understand. Unfortunately, you would be better off letting your property go rather than deal with these people. Short Sale or try to find another lender to buy the loan but DO NOT enter into a contract with these people.

I am in the same boat as you. We have been paying off a 2nd that they bought. We tried to refinance our home in order to pay these ** off. They decided to report that we were late. (3) days late which needless to say kept us from getting the loan. Since we did not answer the phone (which we did but no one said anything) but they will leave a message "This is Specialized Loan Services. We are sorry that we missed you. Please call Specialized Loan Services @ 1-800-etc."
They have sent people onto our property to take pictures of our house to see if someone is living in it and then charged us $25.00. They have come on the property and hung a notice on the door stating for us to call a number. Does not say who we are calling. They are rip off artists. A class action suit sounds good to me.

My loan was transferred from ASC in June 2016 to SLS. I was never notified or sent a welcome letter as stated. Upon receiving a late notice regarding my mortgage I immediately called SLS to inquire why I was receiving a letter from them. I was informed that the mortgage was transferred to them. I then called ASC which confirmed this and called back to arrange payment. At that time I was told not to worry, that there was a grace period and that there would be no strike on my account. It is now September and they still don't show up on my credit report. Upon looking on my account through their website, I noticed that there was a 15-30 day late reported in their system. I called to inquire why and was told that unfortunately there is nothing I can do regarding this change.
I worked hard since 2008 to rebuild my credit and never had a late payment with ASC and because of this low budget mortgage company my credit will now be affected. The people that answer the phone have no clue what is going on when speaking to them and it is frustrating trying to explain anything. I feel helpless in this matter and now I can't wait to sell my house and find another lender. Thank God that the market has turned somewhat and will provide me with a way to get as far away as possible.

I have had this loan servicing company since February 2016, because my loan was bought by these thieves. Like many of you, I have done a complete audit between my ACH'd bill pay activity from my Capital One Checking account and what they are posting within the SLS portal. These two aren't even coming CLOSE to matching up. I have sent capital One into a frenzy, where they are able to provide precise information on when they sent the payment, when SLS received the payment and much more information. These scam artists have you call their "customer service" line only to be put on hold for hours upon hours. I have now filed papers to refinance through my local credit union, because they don't sell their loans and I can finally sleep at night.
I have received delinquency notices, on the 4th (when my payment is due on the first) and I have a 10-day grace period. These thieves love to try and see if you'll just pay the fees. However, if you get a hold of them, they are reluctant but willing once you provide ample proof they had the money on-time. They are the most crooked individuals in the industry. How are these guys not being audited. I would love to get in on this. They are complete scam artists and should be shut down!

I'm going through so much of everything mentioned by everyone else here. My house was sold at auction on Tuesday, all because these Bastards REFUSE to communicate! My state Senator is now involved and states that there is a good possibility I'll get my home back.

I have been going around and around with this company regarding homeowner's insurance. They requested a copy of my policy declaration page photographed and sent to them which I did right away in June. I didn't hear from them so I figured they'd received the information but then I get another letter threatening to purchase insurance for me if I didn't purchase my own. I then called my insurance company and was told they had provided the policy information as soon as the policy was renewed in June but would send it again. Today, September 6 I receive a notice from SLS stating that since I did not furnish any insurance, they bought one for me at over double the cost of my homeowner's insurance which has never lapsed and they would add the cost to my monthly mortgage payment. My mortgage was sold to SLS without my knowledge for I would certainly not choose to deal with this company.

They lost papers signed and was suppose to be approved then want to continue to charge me for the rate of principal and interest and late fees. Every time I call, it's a different department or state and no notes are documented in system. Problem continues to exist since April, it is now September.

I've unfortunately been dealing with SLS for nearly 2 years on a Short Sale. They've kept the home from selling at every turn. My paperwork has been keyed in wrong, they've lost my paperwork, they've let 5 offers expire, and they keep adding new forms to 'complete' the file. I've been waiting months for a return call from a supervisor. A class action lawsuit needs to be filed against them.

BofA sold my stellar performing mortgage loan to SLS around 18 mos. ago. Last Fall (2015), I received a refi offer from JP Morgan and I started the refinance process. It is now August 2016 & my loan is still with SLS. They're blaming their attorneys; when I communicate with their attorneys I learn that they are waiting for SLS to send them docs. I have been calling SLS executive services dept. consistently (probably once or twice a week) since February, and every time I call it's like it's the first time I'm calling.
There's never an update, no one to email, just promises to open tickets and then when you call back two or three days later, you're told that there are no notes on the account. Phone clerks are powerless, useless and just a sounding board for frustrated customers. Supervisors call you back and tell you they don't have any information about your case. I've had neighbors successfully refi their mortgages in NY in 90 days or less. We're almost a year into this process with no end date in sight. Not sure how this company is even permitted to be in business. Any bank that willfully sells mortgages to this company should be held accountable.

I have had SLS for 3 years now, after filling chapter 13 and getting a modification from Wells Fargo. I have made every payment before or on time with confirmation numbers and bank statements proving they took the money. When I make my payment I'm told I'm 3 months behind. I have sent requests for an audit and a written statement why my payments are going up. I have not received anything from them and they say they received only certain papers from me. I sent bank statements to prove they took the money but they can't tell me where my payments (3 months) went to. I spent 1 hour and 45 minutes on the phone and spent 3 minutes talking to someone. Please, contact me.

Our loan was sent over to SLS from IndyMac/OneWest during the middle of a mod loan application. We never received any communication from SLS that they had taken over our account until half a year later, when we were notified of the foreclosure on our home. We hired a lawyer and the judge put a TRO on SLS's plan to foreclose. We've gone round and round with them. They still refuse to contact us directly, although all of our communication asks them to do so. It's been two years now. We've never once received a mortgage statement or phone call/message from SLS. They contacted our lawyer and said they'd give us the mod loan if we dropped the lawsuit, even admitting wrongdoing. We refused since the mod loan is gov't funded and not related to the case.
We sent in our three trial payments for the mod loan. They only cashed two of the three, and held on to one payment for a couple of months before saying they changed their minds and wouldn't give us the mod loan. The court process is slow and financially draining. We're waiting on their decision for yet another mod loan application, while the whole time they have our two cashed checks and will not return the money.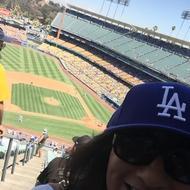 I have been with SLS for years paying off a 2nd that was sold over to them. I make my payments on time, payment is due on the 25th. All accounts have a grace period after the due date. SLS though has an automated system that will call you on the 26th or 28th - not reminding you or text you it informs you to call and contact SLS as soon as possible. I'm sorry that is HARASSMENT!
I would love to hear from any other similar complaints on getting calls when your account is on time and up to date. Some other complaints such as their non-user friendly payment page which apparently has a Western Union affiliation that takes more money out of the pockets of its customers. What percentage is SLS taking their $ - I want to change this for those people that don't deserve that harassing call from a lender. I have never received a call from a credit card or car company the next day the bill is due! This is unheard of, why should they be allowed to do this?

Anyone who has had a problem with SLS - please contact me. My loan was transferred 2/2015 -- they changed the terms/fees/charges. Have documented everything and submitted for over a year now... no answer, did not receive, received but cannot locate, re-submit. Filed complaint with Dept Ins/Fin Services -- did not respond. On 2nd "enforcement" attempt, response was copies of loan docs stating they could not answer other concerns. Having read all complaints on numerous sites, I am now extremely concerned about my loan and this company. Obviously something more serious needs to be done, please contact me.

In January 2016 my United Wholesale Mortgage was sold to SLS. I received notification a few days prior to my scheduled next mortgage payment. I immediately called SLS and was told that they did not have a mortgage loan number for me yet and that I would receive a "Welcome Packet" in the next 2 weeks. 2 weeks later, no such packet arrived. I called back, and this time was given my mortgage number and sent in a payment to their loan payments center, even though the representative told me not to worry and that I didn't need to do that. I also submitted a request for direct payment withdrawal using online forms I downloaded and returned. After reading all the below reviews, I am glad that I did that as I did not wait for the Welcome Packet as it never came.
Now I am receiving letters from them on a regular basis that my home insurance amount is not enough. The first time I called, I was told by the representative that I needed to have enough insurance to cover the home loan amount. I had not heard this before and contacted my insurance agent at USAA who was quick to tell me that in the state of Virginia, mortgage companies cannot require homeowners to have more insurance than the replacement cost of the dwelling. Armed with this information, I then called SLS, gave them USAA's number and told them that what they were doing was against the laws in Virginia.
After the second letter, I called SLS again and pointed out to them that I have plenty of insurance to cover the replacement costs of my dwelling and I do not need to insure the entire mortgage amount. The representative on the phone told me that they routinely send out these letters to anyone whose mortgage amount is more than their insurance coverage amount, irrespective of the state that the home is in. I have since filed a complaint with the FTC along with the letter that I received.
I have had loans with Wells Fargo, USAA, Bank of America and United Wholesale Mortgage. Never have I dealt with such a shabbily run company. The payment options they offer consumers penalize those who cannot do direct payment transfer from their bank. If I had a choice, I would have never allowed my mortgage to be sold to them. Consumers need to be able to have a say in where their loans are going. We pick the mortgage company when we complete the mortgage application, we should not have our loans subjected to mismanagement when they are sold to substandard companies like SLS.

My Wells Fargo Mortgage that was through ASC was transferred to SLS in June of 2016. It has been a complete hassle and nightmare. TWO MONTHS and I'm fed up. Had to BEG for a statement and it had the wrong amounts, and the APR was raised by 1.1 percent. Received statement on July 1st showing a double payment due. Had sent payment for June, dated June 1. SLS claimed they did not receive it. Ended up cancelling June 1 check with Wells Fargo (FINED $31 penalty). Did online payment through Western Union - this time I did not have to pay $10 transmission fee. Sent mortgage payment in July. Sitting on pins and needles waiting to see if I get a statement for August, and if the statement is correct.
Not sure why I was transferred out of ASC but let me tell you this, it's going to be a hellish battle with SLS. I am terrified to think I have 20 more years dealing with these fools. I ask God daily what I did to deserve being transferred to SLS!!! I worked 38 years and never encountered ANY company or persons as incompetent as these individuals. Now I know why America's business standing has gone from the best to the worst! What a shame.

SLS is beyond awful, from their customer service to just getting to the right department. In November I made my mortgage payment. It cleared from my account so I assumed everything was good. Next thing you know I am getting late notices, foreclosure notices, etc. I called them. Shockingly they could not find my payment. After about 15+ phone calls and faxing my bank statement 5 times, they informed me that the statement was not enough proof! Ummm... How is that even possible? It shows you "SLS" cashing my check. So after 3 months my payment magically appears and was applied to my account. Now out of nowhere my credit report is showing that I have been 30-60 days late on my mortgage. I have over 800 payments on my report and 1 is showing late and it was not even late!! I disputed it with TransUnion and SLS had the guts to fight it saying I was late. I would NEVER EVER recommend working with this company.

Bank of America transferred my mortgage loan to SLS a couple of years ago. I kept submitting the Making Home Affordable applications (3) and was told that I did not qualify. It was the same with BOA. My paperwork kept getting misplaced. I kept being assigned to new agent. This all went on for months. I have all documentation (including fax cover sheets).
As I read in a previous complaint, BOA had transferred it and I was not notified until several months later. In January 2016, I signed the Deed-in-Lieu paperwork. It was not until today that I learned that I need the name of the investor and how much my house is worth. I called them, and was told that I needed a letter faxed to them so they could send me the requested information. Thinking that they could handle this within minutes. Called to find out where information was only to be told that it would take 30 days. UNSATISFIED. Yes a class action lawsuit should be taken against SLS and Bank of America if you had your loan transferred.

I review my credit report on a yearly basis and I noticed SLS placed our second mortgage on collection. This is an Arm 15 year balloon and a full payment is due on 2022. I contacted SLS to obtain their approvals/settlement amount on my offer and to have the lien removed from the property. They gave me 3 different offers as they declined all my counter-offers. On the most realistic offer, which we agreed to verbally, days later they send me a letter with another amount at a longer term and 4 times the amount. At this point my grace period to pay 33k expired and now is null. At this point they are not willing to work with me and they asking for 186k to settle. Due to properly devaluation the property holds enough equity to pay the primary mortgage company.
I asked for the final offer in writing and yesterday July 6th they send me in writing the offer that expired on June 30th. I sent them an e-mail asking if they have extended the offer I agreed to. Waiting for an answer. I know I can have this settle it down without having to file for chapter 13, need help. They asked for appraisal documents, Payoff letters from the other bank.

About June 10, my bank sent me a notice that my mortgage payment to a different loan servicing company had been returned, uncashed. I contacted that company to find out why, only to discover that they had transferred the loan servicing to SLS three months ago. When I asked why I wasn't notified, they said that they sent out letters but all were returned. It turned out they were using the property address for mailing, not my mailing address. There is no mail delivery at the rural property address. They told me to contact SLS. I immediately contacted SLS who said they had acquired the loan servicing 3 months before that and had notified me of it, but they too sent the letter to the property address. I updated all their information on me and since the payment was now late, immediately sent them via electronic bill pay the June payment which had been returned by the previous loan servicing company.
Today, in a letter dated a week after the payment was sent, I got an overdue collection notice from SLS for the June payment, which was already made and the check has been cashed. It's after hours now so I'll have to call them tomorrow. What is with these loan servicing companies that can't even get a mailing address correct or enter payments received?

The worst company - they make you feel like you are ignorant. They said banks not always send the payments on time. Which we know is not true. They told me that because I filed for chapter 7 I am not allow to receive statements. (On my chapter 7 Specialized Loan Service was never included.) I am making my monthly payments. When you call every person tells you a different story. This is only one issue I had with them. It will take me pages to write my complaints. I DO NOT UNDERSTAND WHY THIS COMPANY STILL ON BUSINESS with all the complaints they have.

My loan was recently purchased and I am so frustrated. There are 3 methods to pay, by US Mail, by Western Union ACH which charges a fee of 9.95, or by signing up for automatic payments! What lender does not make it convenient for its customers to pay... SLS... that's who! I am not a fan of companies that charge customer when paying on their loan!!!

SLS is the worst run servicing company I've came across. They seem to never get all the paperwork and constantly ask for the same paperwork over and over. Their representatives are untrained and seem to read from the same script. They constantly lie about not receiving this or that. They even denied a sale I had for my house at full ask stating they only do short sales, another lie. I'm starting a Class Action Lawsuit against SLS. Contact me at ** if interested.

My mortgage was transferred from Bank of America to SLS in 2014. In August, 2015 I realized that my accounting was not the same as theirs and wrote them a letter showing my last few months payments. They sent a very convoluted set of payment sheets back to me which it took a while to decipher. Finally seeing they had not posted some of my payments, I spent several hours going through bank statements, from the first payment through current (at that time) and sent back to them on August 20, 2015. They sent responding correspondence saying they received my letter and would be back in touch. I never heard back from them and sent the same (having to make copies) back to them on November 19, 2015. Still no response.
Sent the same (again, making copies) on February 11, 2016. Still no response. According to my records I am one month ahead. Well, on May 11, 2016 I made my May payment online (15 day grace period) paying the Western Union fee of $9.95 in addition to my payment. When I went online to pay the June 1st payment I saw where the May payment had been "backed out" and it showed two payments due! I called the representative and she said it was because I was $10+ short on my payment! I have the print-out of my payment which is exactly what it should be! (I mailed my June payment via check because I will not pay another $9.95 fee.) Now they are showing I have a $59+ late fee from the May payment... which was neither late nor incorrect! This is the sorriest mortgage company I have ever dealt with. Their record keeping is abysmal!

Our mortgage was sold by Shore Mortgage in MI to SLS. The envelopes come with no more identification than a magazine subscription piece junk mail (i.e., bill enclosed, payment due). I tossed them like the countless pieces of vague junk mail that arrives every month. I finally opened an envelope to see we were two months behind on our newly transferred mortgage account. Full payment went out immediately. Despite that, multiple mailings, certified letters and actual hand delivered letters threatened us with foreclosure, even after our balance was zero. Who runs this organization? How are they allowed to continue in business and how can they be monitored to keep them from using scare tactics against honest homeowners?

My home mortgage was sold to SLS. Payments have been made every month on time or within the grace period. Now I'm getting letters saying I'm 300.00 and some dollars behind. Not true. Have all my banking statements. I call them and they tell me I've been behind 31 days every month for 4 years!!! This company is ripping people off big time. Look them up. A lot of people getting ripped off!!!
Specialized Loan Servicing Company Profile
Company Name:

Specialized Loan Servicing

Website:

https://www.sls.net/