Consumer Complaints and Reviews

I had a hard time getting my money from the IRS and when I saw they deposit it and I thought they was go send me a paper check but something told me to call IRS, they told me that my money was on a card (my mother in law did my taxes) so I didn't see nothing of it. She give me numbers to call to see which card holder had my money. Finally found out. Im getting happy thinking "one more step till I have it." I called accountnow, they told me send over info stating I'm the person so I did with no problem. I BEEN SENDING THINGS OVER GOING ON 3 MONTHS NOW!!!
They tell me the same thing every time "your paper not in full sheet" (need to see all 4 corners) which it is. Or hey cant open the link!!! Wtf!! I just want my 3,000 and go about my day! So can someone help me with suing the ** or a number to call something about getting my money please. Please thank you. I call them everyday. They don't care about you. Thank you. Anything can help with getting my money would be good help. Idk why but something told me to look at the reviews NEVER AGAIN!!!

After having a AccountNow account for the past 2 years and prior. My account was hacked by someone using the email address: **. All that changed within a 24 hour period after signing into my account yesterday. I tried to login and now my password didn't work. So I clicked on forgot my password and an unknown email address shows up. Come to find out that someone deposited two amounts and then transferred the money to another account.
I am very upset, because the representative said all my information has been compromised and that they were cancelling my card and that I would not be able to open another account. And the Indian customer service representative said "so sorry." Like no one was going to investigate the matter. Can someone tell me who I need to contact in order to report them and make a complaint. Unbelievable!!! I am so glad I did not have any money in my account. But so much was linked to that account. What else do I need to watch out for?

I called customer service in regards to a company signing me up for an autoship program for a product without notification and couldn't find a way to contact them and wished to cancel the upcoming payment. Simple enough request. Somehow the representative took this to mean that my card had been compromised, despite me stating that it wasn't the case, and put a hold on my account. She then told me she couldn't undo it without me submitting proof of ID and residence to correct this.
I explained that due to severe health problems and hospitalizations that my information was incorrect and I hadn't updated it. I talked to two other people and they said they couldn't do anything other than me updating my information or start a process of returning my recent electronic disability deposit and sending it to me (or see if they will send to another account with a different company, of course) all because of their mistake and this is after being with them for several years.

I put money on their card one time to pay my MetroPCS phone bill. So I go home and then they tell me to wait 24 hours. So I do. Then I pay my phone bill online. It comes back invalid card. So I wait for 30 mins and try online again. Still invalid card. So I call AccountNow. They tell me it's not them. They can see on my account. They tell me to call MetroPCS. So I drive 15 miles to a gas station. They run the card for 5 dollars. It won't go through. Remind you all online or show I have $30.05 in my account. I drive back home. Call AccountNow back. They can't even see where I tried at the gas station. And they can only see where I tried one time at my MetroPCS. So I call MetroPCS. Me and MetroPCS try 7 more times. Then the guy from MetroPCS 3-way called AccountNow. And we spent 1 and a half hours on the 3-way call. Remind you all all this time my phone is off. I have to narrow a home.
AccountNow tell MetroPCS it's their fault. They fight so much about it's not them. The guy from MetroPCS put me and AccountNow on hold so he could have his boss sit it. At the end of this MetroPCS turned my phone back on and have me 2 days to pay them. AccountNow tell me there is nothing wrong. You know $30.05 is not a lot of money but. MetroPCS fought AccountNow for 1 and a half hours for me. AccountNow said they can't see a problem so there is nothing I can do. I'm at this point I'm on fire mad at AccountNow.
I hope this helps someone stay away from AccountNow. If you want to give your money away please give it some that needs it. Not those crooks at AccountNow. Now I got money on this card I can not get back. I'm a hard working living paycheck to paycheck American. I got passed around to 6 people there at AccountNow. None of which could speak more than 4 words of English. I'm not racist at all people.

I received an AccountNow prepaid card in the main. I loaded it at one of the vendors that it had on the list they sent with the card. Now I cannot access my money because they have no proof of my identity. Every time I call I get a laundry list of things I need to do in order to verify. Why did they take my $800 with no proof, but now I can't access my money? I have been fighting this a year now and I am no closer to getting my money back.
How do I know I can trust these reviews about AccountNow Prepaid Card?
698,549 reviews on ConsumerAffairs are verified.
We require contact information to ensure our reviewers are real.
We use intelligent software that helps us maintain the integrity of reviews.
Our moderators read all reviews to verify quality and helpfulness.
For more information about reviews on ConsumerAffairs.com please visit our FAQ.

Please do NOT use this card. They are scam. I'm in the process of suing for $124.00 they owe me that they refuse to refund back to my account. On Dec 13th 2016 I arranged a bill payment for $124.00 for my auto loan I had. Did the bill pay option which is easier for me because I live in FL and my car loan is in PA. They claim I had put the wrong account number which was false. I confirmed the same account number with the bank which is the same account I been using for 2yrs now. I got a call from the bank on Christmas eve saying they never received my payment. Instantly I called AccountNow and they have been running me in circles since then.
I have been calling every 2-3 days since Dec 25, 2016 and they keep saying the same thing that they notified higher management and the funds will be redeposit into my account and they will be contacting me. I have heard nothing. Not only did they manage to give me a red flag on my credit for my car loan because it was drastically late, I had to pay it with car insurance money. Now my insurance was cancelled because they won't refund me back my money. You can't get nowhere with customer service and they a rip off and just a scam. Don't use them because now I have to waste more time and money to sue them to get my hard earned money back.

On 13/19/16 I submitted a routing and checking account number provided to me by AccountNow to my payroll administrator to supply funds for a prepaid debit card I had used once by loading money. On 12/23/2016 my funds were disburse 900.00 going to the checking account number provided to me by AccountNow. Green Dot bank. My payroll administrator, Paylocity tracked to the bank and filed it as deposited. On 12/23/2016, I tried to check the balance and found that the cash was not there. After 5 calls to AccountNow, being looped through the prompting for 3 hours, I finally got to speak to a agent. I was informed that there was no record of the fund being deposited. After stating that my payroll administrator tracked and confirmed that the funds was in Green Dot bank. I was told there was nothing they could do until they got instructions from my administrator.
I asked to have the instruction outline and I would contact my payroll. They just said they needed instructions and would not say more. I explained that the account was Green Dot bank and there was no reason for my payroll to contact them. This agent just stated there was nothing she could do without instructions. When speaking with another agent, she stated they need confirmation from Green Dot. And the scam started to become apparent. I called Green Dot Bank. Not recognizing my SSI number, they would not talk to me. 15 hours later and a dozen calls, I realized my Christmas was not going to happen. Not sleeping for 2 days I went online and researched AccountNow, Green Dot and agencies to report to. Being Christmas everyone was closed. I filed a complaint to the Better Business Bureau. Hisense emails to both Green Dot and AccountNow.
On Tuesday I was told by an AccountNow representative I should not have tried to contact Green Dot. Green Dot disavow any knowledge of AccountNow. Fast forward to Friday 12/30/2016. My funds were still not available and still have not been acknowledged. So being totally frustrated I asked to have my account closed and delete it. They argued with me and would not close it initially. After they told me it was closed I asked for a confirmation to be sent to my email. I was informed that they could not do that. Totally belligerent and frustrated at this time I asked to have it sent to my phone text message. She agreed to do so, but the message was "we are sorry. We cannot comply with your wishes at this time."
I log back in and discovered my account was still not closed or deleted. It was still open and active and the funds were still not on my debit card. As a matter of fact my debit card had accrued a negative balance because they had initiated a service charge. To my surprise a brand new AccountNow prepaid debit card showed up in the mail. Downloading recording apps and encrypted business file apps I've compiled comprehensive report on both AccountNow and Green Dot. Peeling back the layers came up with corporate Green Dot email corporate AccountNow concierge email. Green Dot respond immediately and gave me two numbers to contact AccountNow but earlier in the week they disavow any knowledge of them.
As of today January 1 2017 the issue is still not resolved. I still have not received my payroll from over a week ago and I've decided to filed with the Federal Trade Commission and any other agencies that make police this type of online Internet money laundering scams. The Better Business Bureau was quite interested when I file a report with him because they have been on record since 2006.
In summary it's never good 2/2 money taken or scam from you or your identity stolen but because of the sensitive time of the year it made the situation disastrous. I offer my past experience as a testimony to the sophisticated, erudite companies preying on millions of citizens, blatantly stealing their money. NetSpend, AccountNow, Green Dot and many others are symbiotic in the pursuit of exploration of a certain economic class - Maybe circumventing the regular banking system. As of 1/1/17 I have not discovered the whereabouts of my 900.00.

We had our tax refund deposited on this card in Feb. 2016. We have yet to receive it. They had asked for verification several times and we have forwarded this to them on 4 different occasions by two different processes. They are still holding the funds claiming they cannot identify my husband's identity. Now when we call, it doesn't even go through. It automatically disconnects the call. I'm urging anyone who reads this to please join with me in starting a class action suit. Not only have my husband and I been affected, but also our friends whom we recommended this card too.
Updated on 01/18/2017: I was contacted by them on here to resolve the issue. All they did was the exact same thing. They started the runaround about proving our identity. My husband says he isn't sending them any more personal information and they said we could ask the IRS to request the money back. Well the IRS won't do it because the original deposit amount isn't in the account. I'm going forward with legal repercussions. This has been going on for a year now. They are not trying to resolve anything. It's a waste of time. I urge you all to take legal repercussions on Top Class Actions. We need to join together, get our money back, and shut this scam of company down. They have gotten people for millions.

Great customer service at Christmas time. They used to go by amount. Now it is 15 transactions and you pay 10.00 a month for this. Was out shopping and was declined and this is why. Thanks. Now that Green Dot has bought you, you can kiss my **. I am back with BBVA now, A NORMAL BANK.

I have two jobs, and had both companies load my direct deposit on my Account now prepaid Visa card. On the Friday after Thanksgiving 2016, I had two direct deposits added to my account. I checked my balance in the morning, and about two hours later, I checked again, and noticed my balance dropped by over $500, and I had not left my home. I called company and found out there were two cash advances of over $500 made on my account at the same location over 30 miles from my home. I disputed these charges, and sent in the proper paperwork, and was told they cannot do anything to help me. Please stay away from this company. Customer service is in India, and they do not speak English very well, and the worst part is that they will let people steal your money. Stay away.

AccountNow is the worst prepaid card I ever use in over 30 years. I set up account with them. The lady on the other end of the phone call put the wrong name on my account. When I address this issue they told me I had to send in documents to verify my name. I jump through hoops trying to get this done for five days. I received a email from someone, somewhere stating that it was the direct deposit department fax my ID, and ss# over to later find out this wasn't account now fax number.
The company that sent me the email had my account number and email address that they only could have got from account now. They froze my account so I can't even get my money off the card. But they manage to take the $9 for the services fee. Card still frozen even after I sent my verification over to them because the department that deals with this matter only do so on weekdays.
Account now is the worst prepaid service ever. DON'T I REPEAT DON'T USE THIS SERVICE. It a waste of time. They have no idea how to run a business. They are careless with your information that you give them over the phone. They put whatever name they want on your account then make your life a living hell for their mistake. I WILL NEVER USE ACCOUNTNOW AGAIN. And I'm looking into taking legal matters on this company. They shouldn't even be able to keep doing the things they're are doing to people. This company need to be force out of business. Very anger, very unsatisfied new customers. Account now big waste of time.

I don't care if it a 1.00 to a million dollars. Who are you account now to give my money away without my ok. You will respond. I'm not calling you ** up. You fix it. I want my money back TODAY. FREE CREDIT FUN.COM SCAMMERS AND LIKE YOU COULDN'T TELL. GET MY ** MONEY NOW.

I was with AccountNow for almost 4 years. Over those years I had my account hacked 2-3 times. The last account that I had with them, I filed a dispute and after doing so, I received a new card. A few days later they closed my account without any notification of them doing so which resulted in my bills not getting paid and late fees kept accumulating. I advise to EVERYONE not to choose to do business with AccountNow or Ready Debit, both are with the same bank. Please, do your research before you choose a prepaid card company.

Terrible service here! One cannot get anywhere with them, you cannot speak to a live representative at any time. 14 days ago... I had my Visa/Debit card number hacked. A duplicate card was made in Arizona and someone made fraudulent transactions at various Fry's stores throughout Arizona, this drained my account. I immediately canceled my two jobs direct deposits... However, AccountNow has NOT responded, nor have they refunded my money, and now my bills have gone unpaid on time, and accruing charges for late fees, they were set up on Auto-renewal. I have filed all the necessary claims: Bancorp fraud claims, Police Reports, Claim of Identity theft with the Federal Trade Commission, and with the Consumer Protection agencies... Next is the BBB.
I would like to gather information from all consumers that have had similar or the same experience with missing money through fraud while banking with Bancorp Bank using any of their Prepaid accounts. You must have had the following occur: Fraud by identity theft, stolen account numbers where you still had your card in possession. NO restitution made by Bancorp Bank. NO communication by Risk/LP departments regarding your case of Fraud. Lost funds, and with no FDIC reimbursement by Bancorp Bank.
I am in the process of building a Class Action suit against Bancorp Bank... We as consumer must fight back again Fraud and hold our Financial institutions accountable for our privacy and make them stand up for their product, its quality and security of our sensitive information. Bancorp DOES have each consumer's Address/phone numbers/Social Security numbers/Date of Births in their Archives... We run a Massive risk of being compromised and opened up to security breaches. Let's STOP this now and get our Money back... They must acknowledge. Please reach out to this site, place your excerpt and state the following: You would like to be considered on the Bancorp Class Action.

I filed dispute almost 2 months ago... the final review has passed. Every time I call it's the same thing - "We will have someone call you back." I call every day and they say the same thing. I called the company I disputed and they said the returned the money 2 weeks ago. You can't be transferred to the dispute department. This is ridiculous. Also didn't know I'm being charged $1.00 each charge. $2.50 fee for using my account number to pay bills. I will using different company with my direct deposit asap.

I called to ask where my replacement card was since mine was set to expire next month. After 10 minutes of one automated option menu to another I evidently pressed the wrong number to what I thought would get me someone to speak to but evidently reported my card lost instead. Soon after I was notified that my card was deactivated. When I finally got someone to talk to they basically refused to help me saying there was nothing they could do which means that I cannot access my money for 5-7 days until the new card arrives... GREAT. Paycheck gets deposited and I can't access my money or pay my bills. (But yet the deposit will go through????). Oh... But I could expedite the replacement card for $25.00. DO YOURSELF A FAVOR AND DO NOT USE THIS COMPANY. If they won't help a loyal customer.

I received my first check quickly and now this month I guess they are not issuing my check early. I watch everybody get their funds but me early. This card is a lost cause. I only had it for a month and I'm ready to switch it already. When I speak to someone over the phone all they tell me is they haven't received my deposit. Bull crap. They make it hard to even talk to the customer service dept. DO NOT GET THIS CARD. A RIP OFF. THEY SHOULD NOT ADVERTISED 2 DAYS EARLY. BS.

I would advise anyone using account now to not. They have hidden fees that they don't tell you about as well as money mysteriously disappears out of accounts. Well mine at least. When I went to speak to an actual customer service representative I was never able to. I called 9 TIMES!!! Garbage, straight garbage!!

Well these guys are the absolute worst. Disgraceful customer service... Overcharge fees constantly... Lock your funds whenever they feel like because they have no security. Go to NetSpend or one of the other prepaids before using this one. AccountNow is GREEN DOT... HORRIBLE... Walmart money cards and these I would strongly recommend to STAY AWAY from. A representative even swore over the phone at me saying... "maybe you should keep good credit then **"... LMAO. Hilarious and ignorant. Don't even start to describe these scam artist cheats.

I been with AccountNow four years having SSI direct deposit on my card. So one day they going to put a lock on my card cause I went out of town. When I came back in town I could not get my money cause they thought someone stole my card so they going to tell me to send a verification of my address so they can know it's really me using my card. I had to pay my rent. They would not give me my money. They are crooks. Once I get my money I would never go back to them. If they don't give me my money they will be seeing me in court.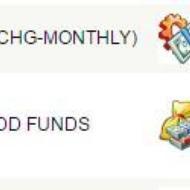 I'd never thought I'd be the one to say this about AccountNow because I have been with them for 6 years however since they changed to an overseas call center, the service and lost of funds will have me close my account as soon as I can after the holiday. I made a deposit of $150 last month at a register using a preload card that never credited to my account. (pic shown) They would not research it all but they were quick to take their monthly fee. It is shown online but not on my card...
Today they declined two purchases even though I had well over the amount in my account. They said it's for "my security" that they blocked my account. I told them I have been a customer since 2010 when they started with no problems. Then they said I have to wait for corporate to call them back in 72 business hours!! They route calls to the Philippines so you cannot speak to anyone in the US now so they call you back. This wasn't the case when I first joined in 2010. Now I am leaving and I advise everyone else that doesn't want to have their money disappear or card blocked while at the counter to go back to traditional banking.

All you guys complaining about AccountNow services read the paperwork that comes with the card you requested. Looks like to me it explains everything in bold print. It tells you what it charges you for. Tells you how you can go about getting money off your card without being charged at an atm. As far as you guys getting mad about not getting paid 2 days sooner read that again. It don't guarantee that!! How the hell can you get paid 2 days sooner when your job has everything to do with it???!!! Depends on when they get the damn payroll done so quit complaining. Start reading stuff before you agree on the terms and conditions. I sure did and I haven't had 1 problem since I started using AccountNow. I LOVE IT!!!

I received an AccountNow card and thought I'd give it a try. Had no issues at first until a tax return was deposited. I went to pay at the store and my card was declined. Not at all possible, they told me that I didn't notify them a deposit in that amount of money was being put in. Ummm, why would I? I'm very good at keeping track of what I spend, I figured out my bills and what I will have left. One week there should've been $188 on my card and there was $80. I listened to all my transactions and that missing $108 was nowhere, nothing had been charged too much.
I ask them and they say that they charge for every transaction that's made. So when I took money out of the ATM they charge me $3.50 for the ATM usual fee, and then $5.75. What sense does that make? At my job we have the vending machines, AccountNow charged me $3.50 when I spent an even $1 and then $1 for items that were over a $1. Again when I talk to them they tell me that this should be used as a savings account not a regular spending debit card. Oh and the best part, they tell me that my address doesn't exist, so when I moved and wanted to change my address and they said I had to fax in papers and all that. for a prepaid card? No, I'm good. I'm switching to KAIKU!

This has to be THE worst banking system ever!!! I banked with NetSpend for 10 years but thought I would give AccountNow a try. Been with my job for 20 years and they are regulated to post our Direct Deposits Wednesday morning and have been for 20 years. AccountNow told me my d.d. was pending Thursday at 9:00 but they told me they could not give me my money because my job hadn't released the funds which I knew to be a outright lie because I have another account which had already posted Thursday at 12:00 am. Didn't release my money until early Friday morning. Also, promised to text my balance whenever I use my card which NEVER happened. Went online to try and set up an online account but their web will not allow it. Tried for 2 days and each time the page just blanks out.
After talking to some of the reps at the company I discovered there is no manager to talk to and the first person answering the phone claimed she was the supervisor when I requested to speak to one. I think these people hold monies longer than needed so that they can get the interest off customer money. I found a Government website (Federal Reserve) called HelpWithMyBank.gov. They regulate AccountNow (Green Dot Bank). I would suggest people start filing complaints against this bank so that the Feds can see how they are treating their customers. They should not be able to tell you can't get your money when it's just sitting there unless there's a reason which in my case was not. Even if nothing happens I'm filing my complaint today.

I switched to AccountNow in hopes that I would get my paycheck 2 days early. I called because for the past two times my check has posted on Wednesday. This morning when I called it says I had a deposit pending and it would post today. Still no money!!! I called them and the lady said they are waiting on my employer to release it. I believe they are lying because for 3 years I have received my money on a Wednesday and now all of a sudden when I switch to y'all I get it on a Thursday even though their automated system says it will post on today. They are a joke and I will make sure everyone knows about my experience especially since their representatives don't know anything. I am definitely withdrawing all my money and changing companies as soon as it post.

They have my account restricted. They ask for documents. I sent them and they still will not lift it. All my bills are behind car payment late and I was to leave with my children on vacation. Had to cancel. It's been a nightmare. I have over 6000 dollars of deposit that goes on this card. Been with them for 2 years and I'm closing it as soon as I can get my funds lifted!!

I really wish I had read these reviews, before I signed up with this company! Up till now, I have never had so much trouble receiving my direct deposit than what I have had with AccountNow! Their claim that you will receive your deposit up to two days early is a joke! I have been on the phone with them 3 times, and each time I have gotten a different answer! Since early in the morning I have my pending deposit showing (but no money as of yet)! I was told that my employer hasn't released the money yet, but appears to me AccountNow has it. They have the worst customer service ever! If and when they finally deposit my money, I will definitely be changing to a different card! Their customer services is a joke, and you can't even talk to anyone in this country! I wish anyone good luck that has the misfortune of dealing with these people as I am currently doing! It is an exercise in frustration!

The company must dig deep in databases as they send a card to me under an alias I use for spam emails. I do not use it to apply for anything yet they sent a debit card. There is no way to speak to a live person unless you sign in and create an account which I did using phony ssn etc. There is finally a telephone number for customer no service 866-921-9889 for anyone that needs it. They said they got my info from public records - surely not. Anyway beware as if this is how they operate they cannot surely give any kind of reputable service with their card. Always be suspicious when someone asks for your ssn without providing anything first.

I have been with Account Now for a while. I had a card that I loaded $500 on and they would not activate the card fully but allowed me to load funds onto the card. They closed my account and told me to send in documents to verify my identity, but after I did all of that they still didn't unlock my card. I've been calling everyday but I'm told something different every time I call. I've contacted my attorney to see what I can do because they shouldn't be able to cancel my card and hold my money.

They put my money on the wrong card. Then when I call them, they said they mail me a new card with my money on it... How crazy is that? That's all want them to do is to put my money on the card I all really had. They can't do that. I will not ** with company no more. They're up to no good. God is going to make them pay messing people around with money. Is so ** hard to get money. You should close your business down.

Barbara FriedbergPersonal Finance Contributing Editor
Barbara Friedberg, MBA, MS is a former investment portfolio manager with decades of financial experience. Friedberg taught Finance and Investments at several universities. Her work has been featured in U.S. News & World Report, Investopedia, Yahoo!Finance and many more publications. More about Barbara→

Founded in 2004, AccountNow is one of the most trusted brands in the alternative banking sphere. The company was a finalist in the category of Best Unbanked & Underserved Program at the 2007 and 2009 Prepaid Card Expos.
High deposit maximum: Consumers may add up to $10,000 per day through direct deposit and $1,500 for cash loading. Third parties may have their own limits and additional fees.
Cash available quickly: Direct deposits and electronic payments are usually available the same business day. Additionally, cash deposits made through money transfer services are generally available immediately.
How to add cash: In addition to direct deposit, money transfer services can load cash such as MoneyGram®, WesternUnion®, Visa ReadyLink and more.
Low monthly service fee: The fee structure is clearly explained on the company website. ATM fees range from $1.00 to $2.50. Monthly charges range from no charge to $9.95. Transaction fees range from zero to $1.00 per transaction.
Direct deposit bonus: There is a $15 direct deposit bonus for setting up $500 auto-deposit and meeting other conditions.
Refer-a-Friend program: Consumers receive a $20 cash bonus for referring a friend, and the associate receives a $10 cash bonus as well.
Best for It is a good alternative for those turned away from traditional banking due to banking issues. Also, it is helpful for consumers interested in depositing Social Security checks.
Compare Prepaid Debit Cards
AccountNow Prepaid Card Company Profile
Company Name:

AccountNow Prepaid Card

Year Founded:

2004

Address:

P.O. Box 1966

City:

San Ramon

State/Province:

CA

Postal Code:

94583

Country:

United States

Website:

http://www.accountnow.com/