Consumer Complaints and Reviews

I upgraded to the latest version of Quicken from Quicken 2016. This was a very bad choice. The program is full of bugs, very slow and adds literally nothing worth of upgrading. My issue with this new version is: 1. It takes a long time to open so one can login into the accounts using a password; 2. When you finally get to the registry window, the date column shows mixed dates rather than an orderly showing of transactions by dates. I tried to get these problems corrected by contacting support. Totally worthless. They could not fix it and would not acknowledge that there was something wrong with the program. If this is read by a lawyer, we should generate a legal action against this company for shady and misleading actions. Please help!!!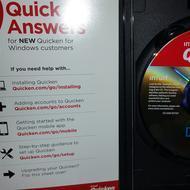 Trying to install the CD purchased in store. You are now required to login into an online account. Apparently their servers are down a lot. So I cannot get to MY local data on my PC. I cannot create an account through the install screen - due to server error. I created an account directly on their website - and that will not work either. What the hell good is a financial tracking software if I cannot even get to my financial data. I swore after the headaches using 2012 that I would never upgrade this increasingly crappy program. After 20+ years of relying on it, I cannot even get to my data on my own PC. Time to switch to something else. DO NOT USE Quicken - it is just not worth it. Why would they hold your own data hostage? If Intuit was a hacker - Quicken would be poster child for RANSOMWARE.

I just spent 2 hours chatting with customer service and trying to install a downloaded version of Quicken 2017. I kept getting a 1603 error. Nothing they told me to do worked. I finally asked for a refund and they wouldn't issue it until we tried everything one more time. The worst of it is that they uninstalled my old version, and so even though I backed up my data, I can't open the proprietary backup file! So I have the data but I can't get to it.

It appears that this time for the past three or four years Quicken just before the new year tries to make their current customers switch to the newer version by taking down the older version. This time I am unable to bring my Quicken up to make entries into the database. I even went to the help desk and no email address is available to send an inquiry except a phone number to call. I have used Quicken for 15 years and prepare my taxes based upon reports generated from Quicken. This time I did what the help desk stated to do and that was to download a patch which I did. I was able to get my account up and running for 10 seconds before it crashed again. This is extremely poor service and Quicken should be sued for this type of customer service.

I have used Quicken since the very early 1990s. In the past few years, it has begun to update itself and to demand an Intuit password to access online data. It will not let you use a password you have used before. As a result, I have created dozens of passwords. Yesterday, this happened again. I now appear to be locked out for some undefined period, despite having created yet another password. I called tech support, which told me I had to buy Quicken 2017 to fix it. When I demurred, they told me I had to subscribe to their service to use it. This is classic monopoly behavior. I have had it with Quicken and plan to switch to different software. If you are not stuck with it for some reason, don't buy Quicken.
How do I know I can trust these reviews about Intuit?
638,664 reviews on ConsumerAffairs are verified.
We require contact information to ensure our reviewers are real.
We use intelligent software that helps us maintain the integrity of reviews.
Our moderators read all reviews to verify quality and helpfulness.
For more information about reviews on ConsumerAffairs.com please visit our FAQ.

WOW, what a nightmare of experience with them. They continually ask for document that have been told multiple time do not exist and after screaming at them and going above their head to be told they don't need it anyway. They don't take time to properly review a document until after they make you pay 500 for an appraisal (and then try to bill you more for the appraisal). They never even mentioned I would need a reserve and close to. When I was to close they brought it up and just told me basically to find another 15K. I'm a professional Registered Nurse and deal honestly and upfront, Quicken is deceitful and non-forthcoming. My bank was so much easier. My advice is to STEER CLEAR.

It is a constant battle making entries into Quicken Home & Business 2016 (Release R 8 25.1.8.5) without knowing when it is going to crash on me. Sometimes you can go a whole week or day, but eventually it will crash when entering data. I have noticed that it generally will happen when making split entries. I also notice it will happen if I do not clear the entry by checking off the "Cleared" before making the split transaction entry. GOOD = Remember to check, Cleared first = no Crash. BAD = Forget to check, Cleared first = Crash. It is really a nuisance and eats up too much time when the program decides it is going to start acting up again. Or, I forget to cleared the entry before entering it.

With Intuit - Quicken my experience must have been a few years ago. While I was upgrading a few years ago, they had intentionally made the tech issues in my Intuit - Quicken and left the flawed upgrade in my computer, the salesman had walked all over in my personal computer. He intentionally had messed up my computer and had left me with such a mess in my bookkeeping. I was charged approximately $460 for the upgrade. Right after that upgrade, I was told that and my computer has multiple tech issues. Of course the salesman had set it up by himself. He had left "many tech issues" including copy machine as well. My fax is not working since then. According to them as they had said. But actually my Quicken had worked fine until the upgrading attempt.
That upgrading must had taken at least 4-5 hours or even 6 hours for a few days, I remember. I had the three year warranty but actually that was a flawed services. Even today the company never fixed the issue. I had been left with flawed balance sheet page. Today I have decided to test if the Intuit - Quicken has corrected their flawed messy balance sheet. Guess what happened. To begin a new account, For instance depositing $10 should end up with $10. Correct? But the Intuit - Quicken has different math system. So the balance ends up with $10,862.25. Why? Because Intuit - Quicken has set up the troublesome tech mines in my balance sheet.
They are hoping me to call them back. So that I may get desperate, so that if or when I step back into my Intuit- Quicken balance sheet, I would have to call them for asking SOS rescue team. But I had enough of their nonsense games with Intuit - Quicken already in the past that I had to make a adjustment in my balance sheet. It seems Intuit - Quicken needs to be asking and welcoming class action.

I am a retired CPA who owned a public accounting for 30 years. We used Quickbooks for clients. I am now trying to find a product for my daughter and another adult friend and am calling the Quicken line. I got someone who had no idea what a balance sheet was. She put me back on hold so now I have been holding for almost an hour. I have read the reviews and sounds like their customer service is very poor and maybe even their products. I think we were able to get help because we had Quickbooks for accountants and the proper helpline. Looks like you just can't get help. I will not buy this product but look for a another one.

I was forced to upgrade to Quicken 2016 because they no longer download from by accounts on Quicken 2013. When I did the upgrade, the new version no longer recognized my password. I have tried to contact Quicken, but they never accept my call. I have waited for over an hour.

Upgraded a very serviceable Quicken 2013 for 2016. No longer will download bank information because tech says there are several hundreds error on my system. Seems I did not pay additional security services when I purchased the package. All I need to do is pay $300 to $500 for security and they will take care of issues. Since when do you buy a package without being told there is a hidden aspect. When I express exasperation over the issue technician hung up. Apparently I am not the only one who will go another route with my bookkeeping package.


I've just spent more than a month trying to connect Quicken to my accounts and I'm sure they've disabled the feature to use your software after the 1 year time is up. I seriously considered upgrading to the new version as I needed to get my numbers together, no freaking way. You should be able to use your software without all the new bells and whistles, I'm not giving them another dime.

I have been using QuickBooks For my business since 2010. I upgraded to QuickBooks Pro Plus 2016. I have not had any problems until I downloaded the latest update on 7/2/2016. When I signed in I was directed to a page that made me change my password and answer a security question. When I hit continue it started to open my program but then looped back to the change password page. I contacted customer service and since I pay for 24/7 tech help a tech logged into my computer and tried to fix the problem. He could not restore my company file from backup so he uploaded my company file to data services for a file fix.
It has been almost a month and my file is still not fixed. I cannot contact data services by phone but have to go to a web page and send a message or wait to get into a live chat session. I have waited 1-2 hours to chat with a rep and each time I get the same answers. They tell me a tech is currently working on my file and will contact me when complete. I cannot get into my program to enter and pay bills, download my bank transactions, or do assisted payroll. The customer service is terrible and they basically hang you out to dry. Do not purchase this program. I am so disgusted and after reading the reviews posted on this site I feel like my problem will never be solved and have lost six years of business data. I am looking for alternatives and a class action lawsuit should be started concerning this company's business practices.

When my 2013 Quicken Home and Business addition stopped downloading records, I thought I did something wrong. Only after reading blogs, and customer reviews, I realized that it's Intuit's new business style manifests itself again -- this time with Quicken. I already dumped their TurboTax software and will not go back anytime soon. Now, it's time to say no to this extortion practice -- annual fees on product that was perfectly good at the time of purchase. Can you imagine buying a brand new car from a dealer, and then 3 years later, they remotely disable some key functions of your vehicle and demand payments for "restoration." Doesn't Tony Soprano come to your mind with his "protection" services now? Yeah! So, screw you, Intuit, in your entirety. Yes, I'll persevere through manual updates of my records, but won't give you a single penny, now or ever!

Been having issues with transactions disappearing, not being about to reconcile, previous balances not correct, transactions not showing up in the reconcile section... WHAT THE HELL? I called them, stayed on the phone and computer for about an hour and a half. NOTHING CHANGED. They made it WORSE.

Others have said it very well. In my case my system was upgraded from 2015 to 2016 automatically. No request, no permission. Just one morning the vault passwords did not work. Chat and phone support are a joke and the suggested response on community is to go back to 2015 from the original source - that was Quicken automatic too.

Quicken 2016 - Only problem I had was that I could not get online. So after going to the forum, I found out I should manually update the software. I was on R2 and R8 was available. I did and had no problems registering or getting the program to function. Intuit should automatically update the software before you begin to use. I can't understand why so many people have problems installing. Locate resources and proceed. Yes Intuit should do things a lot better but use your head if you are a PC user.

I bought Quicken with enhanced Payroll. Scraping off the silver cover over the license number removed two of the numbers. Despite the ad and the quick start guide, I cannot reach a live person. You need a license number to talk to anyone live. Their computer hung up on me twice, and I got the idea. The claim that you can speak to a live person for problems is a bunch of lies. Never buy from this company again, but can't find a competing product. Intuit has the market?? And why doesn't our regulators put an end to fraudulent claims. I will take this product back to the vendor, and use something else. Maybe a payroll service.

This is most likely one of the worst investments I have made not only of my money, but my time. I have Quicken 2014. It has had multiple problems with downloading accounts as well as importing transactions. The online chat customer support experience has been absolutely time consuming and unhelpful. The customer support rep I used just an hour ago asked me to download a particular browser so he could allegedly view my screen to help me. After almost an hour with this rep on chat trying to get all the necessary downloads for him to "help" me, the problem with Quicken was still not solved. In the process, my computer picked up a virus from his required downloads, that I then had to spend another hour or so on another chat getting the virus problem resolved with Geek Squad (who, by the way did their job superbly).
Prior to this experience I had spent 2.5 hours on a chat line with another agent trying to get my issues resolved. I did not pick up a virus on that chat session, but so far I am 3.5 hours into it with support and the problem is still not solved! I have not been able to use quicken effectively and am still stymied. I have tried unsuccessfully to set up an additional account. Each time I do, I get prompted to login to Intuit. Each time I try to log into the Intuit interface, I am with a message told that they are unable to process my request at this time. The message asks for me to try at another time as there are issues on their end. I have been trying for the past three days. I wonder how long it would take them to fix "their" issue! I suppose if I had the time and/or mindset to read the Quicken books, to scan through the endless online archives of user experiences I could get some good use out of the program. But who has that time?
I find it also ironic that the company calls itself Intuit. There is nothing intuitive about the current version of the program. I think the company is a scam and I would warn anyone away from this company and this program. You sell a person a software program, and then don't really provide support for it? If it were a free or near free download, I'd see the sense of that, but for a program costing in the hundred + range. I have spent so much time trying (and not succeeding) to get this program to work, that I have not been able to get to the work of actually taking care of my books, which I very much need to do! Is it back to old fashioned spread sheets for me? Quite possibly if I cannot get the endless loops of problems ironed out.

For the consumers who were tricked into upgrading Quicken 2012 or later, which requires every 3 years with an extortion fee to upgrade in order to continue using transaction download services, you should contact Eric Dunn, CEO of Quicken, at ** and ask him to abolish its extortion practice. Before Quicken 2012, when I used the previous Quicken versions, they did not require to be updated every 3 years. In 2012, Quicken offered me to upgrade to 2012, but it did not disclose that it would restrict the download transaction features to 3 years. So it was Quicken's sleight of hand and possibly illegal practices to do that in its upgrade to Quicken 2012.

Well, there was an issue with my transactions not showing up in the reconcile part of Quicken. So after several days of this, I called just to be told that I had to log in, and I couldn't remember my password because I thought I had changed it recently. Well, it didn't work so I tried my old one and it did work. PRAISE THE LORD! Because IF IT HAD NOT WORKED, THEY WERE PLANNING TO CHARGE US $199 for their TECHNICAL SUPPORT! And the issue was not resolved... already, so I said No. We were broke, no money as it was, and the customer service person was rude, and did not act like I should be concerned about the cost. Well, then we proceeded to address the original problem, and the uploaded who knows what of my private or personal information to their computers (scary), but I have not a lot to hide.
So anyway, that is concerning to me but to go on, they wouldn't help us with the other problem, either without money, then they called us about 5 times and my husband finally answered and they addressed him regarding Microsoft issues then corrected themselves, back to Quicken. We suspect they also work with Microsoft. Then they said there was NOTHING that they could do even though we had just spent a lot of money to upgrade Quicken. And because we didn't want to pay anything that our conversation was pointless, and that THERE WAS NO HOPE OF US RESOLVING OUR PROBLEMS. So I had a friend to pray about it, and within an hour or so I decided to try to reconcile manual, and I pressed the right sequence somehow and it switched over and started working perfectly which is an answer to prayer, but the people in customer service for Quicken have truly lost my respect, except the software is still the best I know of.

First, I reported the problem on Quicken's Facebook and it was promptly deleted. You'll see others complaining about their comments being deleted too. As many have reported, my accounts will not update with the current balances. I contacted support via chat and it took an hour and half of them 'helping' me to figure it it just doesn't work. I requested a refund but the agent said he couldn't do it since I had purchased it within 24 hours. Not sure what to believe. All that said, stay away! Even if you think you'll be the lucky one who gets it to work, it doesn't. Trust me.

I've used Quicken for 22 years - dating back to the days of diskettes. I enjoyed the product immensely and even credit Intuit with helping me understand personal finance. I had the original product installed for over six years before Intuit released transaction downloads. So I bought the 2001 version. By 2004 users received word from Intuit that we had to upgrade to continue using Quicken and the reason for the upgrade was because of change in file name and a change in how file types are handled. I made the upgrade with no hassle or concern, noting that the file extensions had indeed changed.
When 2007 rolled around, Intuit told us users the exact same thing - we have to upgrade. This time they left out the reasons, so I asked about it. Crickets... No explanation whatsoever. After looking into it a bit further, I found no material change between the 2004 version I had and the new 2007 version Intuit demands I upgrade to. When I called Intuit on this fact - again no answer. That's when I realized something was up, and if you're still reading this you probably know what came next...
In 2010, users on 2007 or earlier versions were required to upgrade. Intuit turned off the best of their online features to ensure that you comply. In 2013, users on 2010 or earlier versions were required to upgrade. Intuit turned off the best of their online features to ensure that you comply. Now in 2016, users on 2013 or earlier versions are required to upgrade. Intuit turned off my bank transaction downloads and a few other features to prod me just enough, so I capitulated. Wish I hadn't, but glad I didn't pay full retail.
Intuit realized a couple of things. 1) They, like most other software companies, cannot continue to support obsolete products. Generally there are 4 versions of Quicken, so if they were to commit themselves to supporting all previous products since 2000 they would have 64 different versions to provide troubleshooting and security patches. That's way too much. 2) Quicken dominates the market - particularly after Microsoft Money collapsed. So they have a customer base willing to pay for their wares. So they made a wise (for them) decision to only support 3 generations of products. If you want to continue using their product you have to pay up every 3 years. This is called a subscription. What makes this a different kind of subscription is that Intuit doesn't TELL you it is a subscription. It doesn't auto-renew either. But eventually, Intuit will move to an annual subscription I suspect.
As for Quicken 2016 - the finished product is not worth the price. Intuit as a rule does incremental improvements - nothing revolutionary. In this case, Quicken 2016 is actually a step BACKWARDS from Quicken 2013 or even 2015. This is because for some inexplicable reason, the features Intuit worked so hard on in previous releases either stop working in 2016, do not work well, or non-existent.
The much-talked-about sign-in feature is wholly unnecessary and in fact can be a bit scary for some of us who are security conscious about our financial data. Intuit seems to assume that because its users are technically-inclined that we trust them with full access to our records (where did they get that nonsense from?). From what I gather the sign-in is required to make Quicken Mobile work, which would be fine if A) it were optional and B) Quicken Mobile worked well. While I use Quicken Mobile, it isn't my go-to source. I really do not need access to all of my attachments and receipts while cruising at 30,000 feet.
What gets my goat the most about Quicken 2016 is that I had everything set up the way I liked in 2013. Not only did Quicken 2016 move those things around - upsetting my routine, but Intuit gave no option to move them back. Specifically - I have my attachments and notes on the left column under the date (2-line register) and next to the date on 1-line registers. Intuit moves the attachment next to the Payment amount on 1-line registers. There's no way to move it back or move around any columns for that matter.
Attachments themselves are no longer straightforward. Now if I want to add an attachment, I always get a tutorial/advertisement screen - which is pointless after the first time anyway and I have to manipulate it just to use my scanner. With the number of transactions I do, this makes for a colossal waste of time. Would I recommend Quicken 2016? For the first time user, yes - perhaps someone getting started in life. However, I would also recommend to try others before you try Quicken - you may find Quicken is too robust for your needs. For the seasoned Quicken user, don't upgrade to 2016 unless you absolutely have to. If you do not use bank downloads or Quicken Mobile, do not waste your time on this.

I was forced to upgrade from Quicken 2014 to 2016. Have been using Quicken for years. I have upgraded from time to time, don't remember all the different years, but I have never had a problem and when I needed support help, it was free. I am unable to download information from my bank. Never a problem with 2014 and loved the direct bank updates which saved me a lot of time. I wish I had been warned about the problems. Contact Quicken support and was told that I had to pay $199 for the support help. I barely could understand the person, obviously a foreigner. He was also very rude when I challenged having to pay for support. I declined his service.

I could not buy my Quicken software from Quicken as they would not answer the phone or connect via chat. I got my software, which seems to be legitimate from a third party. I had a problem with the software and contacted their support. They said I had been hacked and I needed to pay hundreds of dollars for them to fix the problem. I had not been hacked and solved the problem myself. Tonight after an upgrade I found my password locked and have been waiting for hours to reset it. Each time I get a message that I need to try back in 15 minutes. Doing so many times got no results. Now I am waiting on a chat session that says "Waiting for agent." I have been waiting for an hour. It is time to consider a class action suit against Quicken.

I just moved from Quicken Deluxe 2013 to Quicken Deluxe 2016, because on a few of my financial accounts, I like the convenience of downloading the transactions. Luckily I only do that on a very few, stock funds and online savings institutions, not on all my regular bank accounts and credit cards. A few issues that REALLY HAVE ME PISSED. I'd like to go to their HQ and personally impact myself upon their senior management!!!
How come they are always changing the format of the data files? It is bad enough having to keep upgrading to use certain features, but this is ridiculous. Microsoft, as bad as they are, kept the same file format for Word, Excel, Powerpoint starting with Office 97 and did not change that until Office 2007. That format is still good today, 9 years later.
This new requirement to enter an Intuit ID when setting up Quicken, apparently this is required for the Downloading Transactions, but it won't even let you open an existing Quicken data file in this new version if you don't have that, even if you do not plan to download. Then I was worried it might keep me from using Quicken when we are offline, but I just tested and luckily that is not the case. We often update our transactions manually when on trips, on our laptop, in either the car or RV, when we are not connected to the internet. If I found I had to be connected to even open Quicken, I would have rolled back to QD 2013 and lived with entering everything manually. It seems with each new version of Quicken, they make more and more STUPID decisions that alienate more and more people. QUICKEN/INTUIT, WAKE THE ** UP ALREADY!!!

I purchased Quicken Home & Business 2016 from Amazon.com. I installed it on 05/21/16 with no issues. Now I try and open the program, and all I get is a blank screen. What do I do next?

AVOID Quicken 2016 AVOID... Please someone create an alternative. Quicken has been sold to a private equity company that obviously doesn't give a hoot about customer service. After being forced to upgrade if I wanted to connect to banks, I downloaded this program 3 days ago and simply cannot get past the logon page because their servers are always down, and after waiting hours on hold just to talk to someone and searching their web page for solutions... I GIVE UP. I AM DISGUSTED. Maybe they'll get it together in a few months but until then if ever... AVOID THIS PRODUCT.

Like everyone else writing a review: Forced to buy a new program when all was going just fine. Problems installing new version -- it took the tech person 2 hours to figure out what to do after I waited on line for one hour. Continue to have problems and now they have charged me $150 for service for 6 months. My financial institution transactions are still not downloading properly. This was all about Quicken making a buck by forcing us to upgrade.
Intuit - Quicken Company Profile
Company Name:

Intuit

Website:

http://www.intuit.com/