Best Virtual Receptionists and Answering Services


Written by
Read our guide to select the best virtual receptionist and answering service for your needs. Virtual receptionists have grown increasingly popular because they can handle a high call volume and answer phones 24/7. We look at features, costs and types of virtual receptionist services to help you make an informed purchasing decision.
Why trust ConsumerAffairs?
Our recommendations are based on what reviewers say.
4,308,422 reviews on ConsumerAffairs are verified.
We require contact information to ensure our reviewers are real.
We use intelligent software that helps us maintain the integrity of reviews.
Our moderators read all reviews to verify quality and helpfulness.
Compare Top Virtual Receptionist Companies

Read 167 Reviews

Virtual receptionist service. Receptionists located in North America. Offers a 30-day money-back guarantee. Backed by 20+ years of experience. Transparent pricing. Low overhead. Monthly plans.

Read 396 Reviews

Works with small businesses to convert callers into customers. Uses a proprietary development program for live virtual receptionists to help businesses impress their callers and grow.

Chat with a ConsumerAffairs decision guide

Live agent

Read 19 Reviews

Call Ruby uses live professionals who provide virtual receptionist services so clients can make strong first impressions and work away from their desks without missing important calls. Call Ruby offers a 21-day, risk-free trial.

Chat with a ConsumerAffairs decision guide

Live agent

Read 243 Reviews

Nexa is a leading virtual receptionist provider that exists to help businesses grow. They provide 24/7 call handling, appointment scheduling, customer support and more with industry-specific receptionists.

Chat with a ConsumerAffairs decision guide

Live agent
Read 11 Reviews

AnswerNet provides virtual call center services for companies that work numerous industries, including commercial vehicle, financial, real estate, pharmaceuticals and insurance. AnswerNet has 28 locations in North America.

Chat with a ConsumerAffairs decision guide

Live agent
Read 11 Reviews

LiveVoice, part of TeleServices Direct, is headquartered in Illinois. Their U.S.-based call center agents respond to leads, offer customer service and serve as virtual receptionists.

Chat with a ConsumerAffairs decision guide

Live agent
Read Author Review

Since 1971, A Better Answer Call Centers have provided voice, text, email message and other business-related services to its clients. Support is bilingual, so businesses will be able to handle a lot of calls.

Chat with a ConsumerAffairs decision guide

Live agent
Read Author Review

Advantage Answering+ provides live telephone reception services and after-hours answering services so that owners can get back to doing what they love. The company has served the United States for more than 20 years.

Chat with a ConsumerAffairs decision guide

Live agent
Read Author Review

As today's technology continues to grow, businesses need an answering service that grows with it. Alphapage blends industry expertise with high-tech efficiency, giving clients a smarter solution to call management.

Chat with a ConsumerAffairs decision guide

Live agent
Read Author Review

American Answering Service provides answering services 24 hours a day, seven days a week. The company offers price-tiered plans that include text messaging and emails as well as virtual phone answering services.

Chat with a ConsumerAffairs decision guide

Live agent
Virtual receptionist questions
What is a virtual receptionist?
A virtual receptionist service takes the place of a traditional receptionist. They manage everything an in-house receptionist would, but do it remotley. Services include anything from taking calls and messages to scheduling and reporting, depending on what features are included in the monthly plan you choose. There are also automated options that have a variety of functions that can improve your operations.
Scalable extensions: The number of extensions available in the virtual receptionist software will determine how many employees can be reached through the service. Make sure any company you choose can scale up the number of extensions to meet your growing needs.
Software integration: CRM integration helps turn a virtual receptionist or answering service into a lead generation and customer service tool. Some services include a basic CRM with the answering service while others integrate with your existing software platform.
Basic and advanced calling features: A virtual receptionist should be able to transfer calls between departments, but an advanced service might include additional calling features like scheduling, appointment setting, information gathering and more.
Telephone payments: If many customers call in to pay a recurring bill, it is a good idea to offer some form of automated payment processing. This frees up customer service representatives to handle questions and concerns.
Voicemail transcription: Voice-to-text transcription sends a written email or text when a voicemail comes into the office phone line.
Emergency notification: The answering service operator sends a high priority call directly through the phone line or provides emergency notification to the company.
How much does a virtual receptionist cost?
Virtual receptionist prices vary widely depending on the monthly plan chosen. Packages can range anywhere from $25 to over $3,000 per month. Hidden fees and upcharges for different service levels may turn an affordable solution into a money pit. Be aware of the types of charges you could see on a virtual receptionist invoice.
Pay by the minute: Many virtual receptionist services charge by the minute. The longer your average call lasts, the higher your bill.
Monthly fees: In addition to the per-minute charges, many services charge a monthly service or subscription fee. Some calling minutes may be included in the plan, so be sure to audit the bill to avoid unnecessary overages.
Tiered pricing: Answering services can be a glorified voice mailbox or a fully staffed receptionist service. Many providers offer several tiers of service with pricing to match.
What does a virtual receptionist do?
A traditional receptionist gives customers their first impression of your business. An automated answering service or virtual receptionist does the same, so you want a company that provides accurate menus and timely service.
Live operator: When a real person answers the phone, inbound callers are more likely to have a favorable reaction to the call. Live operators can answer questions, take messages, record customer information and other tasks.
Maximum call volume: Some services will only answer a single call per line at a time, while others offer greater flexibility with a larger maximum incoming call volume.
Call transferring: Any virtual receptionist should be able to route calls to the right extension. Make sure there are menus that allow callers to search by both name and department when calling in.
Intuitive menus: When clients call, they should be able to navigate phone menus with ease. Make sure the most commonly needed menu options are first, and always have an option to speak with a live person, at least during business hours.
Answer time: The answering service should pick up calls quickly. Your customers may not be as satisfied with the service they receive if they are placed on hold for a long period of time.
Guaranteed wait times: Some services provide guarantees on how long it takes to answer incoming calls. Some try to answer every call within three rings, while others set wait time at 30 seconds, with additional hold time after answering.
Hours: Look for a service that can answer calls during the hours your customers expect to be able to reach your company. Virtual receptionist companies and answering services may offer some or all of their services 24/7 or during hours to serve a global clientele.
What to look for in a virtual receptionist?
No two businesses are the same, and there is no one-size-fits-all receptionist solution. Look for a company with the options you need, whether that is with an automated system or live operators.
Menu flow: The way menus are set up and push calls are put through can dramatically impact customer satisfaction. Customized menus allow businesses to control flow for optimal efficiency.
Directory control: Waiting for a third party to add and remove names from the company directory can cause delays and confusion. When the business has direct access to the auto-attendant and programming, updates can be handled as they happen.
Voice options: Most menus use a digital voice recording that may not sound very personable. By recording menu options using a voice actor or company employee, businesses can add a human feel to an automated answering service.
Expertise: Some companies offer service from a staff with additional knowledge of your company's field. Those who answer calls may be familiar with industry-specific terms, be able to answer questions related to a special skill set or be subject-matter-experts with extensive knowledge of your industry.
Types of virtual receptionists and answering services
Automated
This type of answering service uses a computerized call system. Customers may be able to complete a variety of actions, like check their balance or make a payment, without speaking to anyone. Additionally, these systems may simply provide calls with information, like hours of operation.
Message only
These services may or may not offer a human operator, but they all include message recording. If they do have live operators, messages might be transmitted in a written format, rather than as a recording.
Call transfer
In addition to messaging services, these types of virtual receptionist companies also transfer calls when needed. Transfers might be to a different internal extension, to a landline or a mobile phone. These lines may be staffed by live operators or may be automated.
Live answering service
Most answering services use live operators to interact with callers. Some virtual receptionist companies might guarantee the same representatives for every call. Others use a rotating list of potential operators to handle incoming calls.
Scripted call center
When working with a full-service call center, businesses can send in a script that might include sales and customer service best practices.
Specialized
Industry-specific answering services offer advanced technical and subject matter help for callers.
Inbound
Most virtual receptionist services offer messaging services and can record incoming calls for a later response. Some companies offer live operators to handle more complex questions and sales in addition to customer service.
Outbound
Virtual receptionist that offer outbound calling might have a service roster that includes sales, appointments and other clerical duties, making these services more like a traditional receptionist.
Thanks for subscribing.
You have successfully subscribed to our newsletter! Enjoy reading our tips and recommendations.
Virtual receptionist reviews

Nexa prides itself on providing virtual receptionist services as an extension of clients' businesses. With receptionists available 24/7/365, Nexa provides lead qualification, appointment scheduling, and traditional answering services along with enhanced support and business tool integration. Backed by industry-leading technology, Nexa strives to provide an exceptional experience so clients may concentrate on business growth.
Read more about Nexa

Abby Connect offers U.S. based, off-site, live virtual receptionists that simplify customer service needs for busy professionals and businesses by skillfully handling incoming calls at a reduced cost in comparison to hiring a full-time employee. The company's virtual assistants filter calls through a screening process based on the client's needs to ensure that all necessary calls are transferred to the right people and right departments.
Read more about Abby Connect

Conversational focuses on creating pleasant reception experiences for callers and businesses. They can handle all aspects of reception for small businesses, including taking calls, scheduling appointments and forwarding calls to the right department. Their new virtual assistant service provides additional features such as travel planning, social media marketing and typing correspondence.
Native English speakers: Conversational is based in Canada and the United States, and all of their receptionists are native English speakers.
Toll-free number: One upgrade Conversational offers is a toll-free number that businesses can use on marketing and other materials.
Growing company: Conversational is a growing company, and their newest addition is a 4,000 square foot office in Charlottetown with capacity for 100 receptionists.
Variety of industries: Conversational works with a wide variety of industries, including medical, legal, health and business. They prefer to hire receptionists with a background in administration, particularly people who have a history with medical and/or legal terminology.
Pinterest expertise: Their active Pinterest board offers business insights in a variety of industries, including real estate, finance, spas, fitness and legal, with information on virtual assistance, virtual reception and more general business advice, ideas and tips.
Read 167 Reviews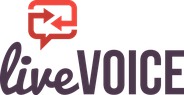 LiveVoice offers lead response, customer service and virtual receptionist services to large and small businesses in a variety of industries. It is a part of TeleServices Direct and is headquartered in Illinois.
Read more about LiveVoice

Alliance Virtual Offices is a small business solution that provides an office address, local or toll-free telephone number, live receptionist and meeting rooms in your company name. Its services are ideal for self-employed, mobile and work-from-home professionals who need an occasional office space to meet with clients, a receptionist to take calls and an official office address to receive mail and packages.
Read more about Alliance Virtual Offices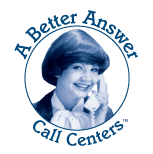 A Better Answer is a 100 percent female-owned and operated answering service operating for 30 years. They handle legal, medical and general business answering needs with live operators and features such as customized message delivery.
Anytime forwarding: Companies adjust their call forwarding anytime they want with A Better Answer.
Priority caller list: Live operators get a list of numbers to automatically forward when calls come through.
Customizable message delivery: Businesses receive messages at a customized interval.
Legal and medical teams: A Better Answer offers virtual protectionist teams specializing in legal and medical requirements.
Customer service management: The answering service company can head up an entire virtualized customer service department for a company.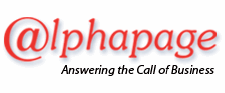 Alphapage works with companies looking for medical call and call center services. They offer a wide range of inbound answering service features, such as call screening and dispatching, with a web-based platform that's easy to use.
Top-of-the-line equipment: Alphapage uses the latest technology to power its infrastructure.
Live and automated options: Businesses have a choice between live operators or automated answering solutions.
Dispatch services: Companies requiring dispatching can outsource this service to Alphapage.
eResponse: Alphapage's answering services also cover a company's email address.
Greeting box: A recording with basic business information screens customers who don't need to talk to a live person.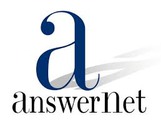 With 28 call centers in North America and hundreds of employees, AnswerNet offers services designed for companies of all sizes.
Read more about AnswerNet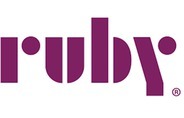 Serving more than 2,300 businesses and individuals, Ruby Receptionists has focused on providing a human connection to inbound calling since 2003. This company has numerous awards, including the prestigious Fastest Growing Company in Oregon Award, which it has won seven times.
Read more about Ruby Receptionists

Founded in 1990, MAP Communications is an employee-owned business, making every operator invested in client success.
Real-time analytics: See how much value MAP Communications brings by monitoring call volume and other critical metrics in real time.
Free trial: Try MAP Communications for seven days before committing to its service or a specific pricing level.
Customized service levels: Instead of predetermined pricing tiers, MAP Communications lets businesses buy as much or as little service as needed.
Industry compliant: Some industries have regulations that must be followed, and MAP has programs that meet these requirements for health, legal, financial and other industries.
All day answers: MAP Communications does not close after normal business hours. It answers calls with live operators at all hours of the day or night.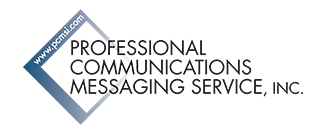 PCMS is a family-owned business that has been operating since 1962. With more than 50 years of experience in answering phones, Professional Communications Messaging Service has a reputation for excellence.
No hold times: PCMS advertises a faster than industry-average answer time, and it doesn't put calls on hold to handle other clients.
Custom service and pricing: Businesses receive a customized quote for the exact package of services needed.
Health and medical specialty: PCMS offers programs designed to meet the needs of health care providers, and it helps doctors meet regulatory requirements.
Small business and professional plans: While services are customizable, PCMS has packages designed with small businesses and busy professionals in mind.
Event registration: Not only does PCMS offer a full range of call center services, but it also offers assistance with event planning and registration for out of the ordinary call volume.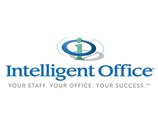 Intelligent Office is a full-service virtual administrative center that offers a range of services to businesses and professionals in need of messaging services, meeting rooms and more.
Virtual meeting rooms: Intelligent Office creates virtual meeting spaces where you and your colleagues or clients can talk, exchange files and interact as if in your own meeting space.
Virtual call center: Service staff are on hand to answer your calls 24/7 and help clients deal with any number of queries, requests and issues.
Appointment scheduling: Support staff can contact people at your request to arrange appointments and save you time.
Shared office space: Intelligent Office provides you with shared office space, up to 50 locations in the United States and Canada, to lower your overhead costs.
Virtual assistance: Virtual assistants are on hand to help you with all kinds of tasks, from event planning to answering emails.

American Answering Service is a family-owned and operated virtual administration center. The company serves the United States.
Message faxing: American Answering Service understands that your messaging needs and those of your clients aren't always as simple as using the telephone. For this reason, faxing, email, text messaging and voice mail are included in your package.
24-hour service: Clients can reach you at all hours of the day and night, any day of the week.
Live operator: When they call your office, clients reach a real person who can help them to address any issue.
Various messaging plans: Plans start as low as $35 per month, with various price points to suit your budget. Packages are based on the number of calls taken by service representatives.
Contact options: It is easy to get in touch with American Answering Service support via email, fax or telephone.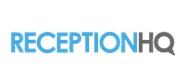 ReceptionHQ has been operating since 2007 from Phoenix, Arizona. Its operations stretch across the United States and Canada, as well as through Australia and the United Kingdom.
Call transfer: Receptionists can transfer calls, at your discretion, to any staff member on a mobile phone or landline, anywhere in the world.
Flexible contracts: Month-to-month and pay-as-you-go contracts make it easy to change your plan whenever you need.
Variety of budget plans: Four different packages are offered, from as little as $9.95 per month for a dedicated voice mail account. Custom packages are available upon request.
Uses provided script: Telephone receptionists will use your provided script when answering calls and responding to customers.
Answers in three rings: ReceptionHQ has made it their goal to answer at least 90 percent of calls to your business within three rings.

AnswerConnect is a virtual customer service and reception network that turns the traditional call center on its head. Service providers are all U.S.-based, working from their homes to cut down on commuting, polluting and wasted paper.
Green business: AnswerConnect doesn't house its employees in a call center, which means that home workers don't need to drive to work and add to carbon emissions. Without a building to maintain, the company saves energy as well as money.
24/7 service: Companies that hire AnswerConnect can rest easy knowing that clients will always reach a service representative, any time of the day or night.
U.S.-based: Service representatives working with AnswerConnect are hired within the United States, making it easier for clients to communicate their needs. This also strengthens the local economy.
Free demo: Businesses that want to test out the virtual services can try a free demo just by filling out their basic information on the website and choosing a plan.
Contact options: It's easy to get in touch with AnswerConnect support staff through a conversation bubble on the website or through a toll-free number.

Answer America is a pay-as-you-go answering service with multiple locations across the United States. This answering service gives businesses live agents capable of capturing customer information and forwarding messages for companies lacking the resources to handle their own calls.
Pay as you go: Businesses pay for the calls they receive without any monthly fees or set-up costs.
24/7/365 coverage: Answer America provides full call coverage at any time and day of the year.
Online portal: Businesses receive messages through email, text or a convenient online portal.
Live operators: Answer America has a fully staffed live operator service for taking messages.
50 US locations: US based companies can choose the location closest to their geographic area for a close match on local accents and colloquial speech.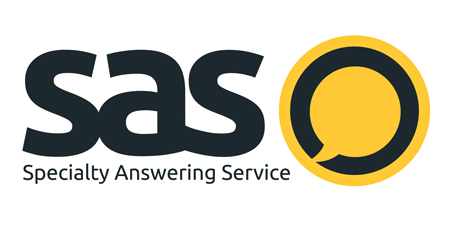 Specialty Answering Service started in 1985 in Philadelphia, PA as a startup service. The virtual receptionists receive extensive training with many quality control measures in place so businesses know their calls get handled with professionalism.
Focused on small businesses: Specialty Answering Service focuses on the unique needs of small business clients.
Call volume-based pricing: Businesses pay based on the calls they receive so they only pay for the services they use.
Focused client areas: Virtual receptionists serve a limited number of clients so they can learn each company's specialized needs.
Three rings or fewer answering speed: Virtual receptionists answer the phone in three rings or fewer.
Fully custom: Specialty Answering Service provides fully customized plans for small business phone needs.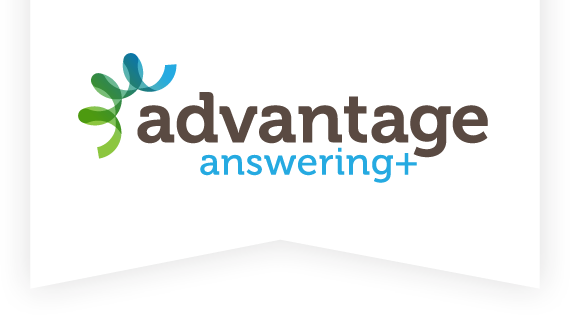 Advantage Answering Plus got its start in a small room in 1992. Today, the company helps businesses handle their inbound callers with a professional touch and quick message delivery.
Prompt message delivery: Virtual receptionists send the messages to the businesses quickly.
Live operators: This answering service focuses on live operators to handle incoming call volume.
Custom call handling: Advantage Answering Plus provides custom call handling services for businesses.
Daytime virtual reception: Small businesses, freelancers, entrepreneurs and other businesses seeking daytime call handling can use this service while they focus on work.
Highly trained team: Advantage Answering Plus provides an experienced team for call handling.

TeleMed provides answering services exclusively for the healthcare industry since 1986. They work with over 45,000 medical providers and handle their answering needs through live operators and secure messaging features.
HIPAA compliant: TeleMed's answering services and technology comply with HIPAA requirements.
Backups: Medical offices receive a backup of all messages.
Works with existing EMR: TeleMed's services work with a medical practice's existing patient software.
Appointment scheduling: Virtual receptionists schedule patient appointments for healthcare facilities.
Emergency messaging: Urgent calls and other emergency notifications go through the system and to the right people.

AnswerFirst provides answering services with a socially and environmentally responsible approach. Their inbound calling features recorded calls available online, quick messaging and email answering support.
No contracts: Answer First provides pay as you go answering services.
Call forwarding: Virtual receptionists forward calls to the client on the closest phone.
Multiple message delivery options: Companies can access messages via four channels.
Reservations: Professional receptionists take down reservations and handle the schedule for a company.
Email handling: Many companies also need help with email answering, which this service provides.

PATLive, founded 25 years ago, is a North American answering service with 24/7 coverage. They feature live operators experienced in taking messages from callers, appointment scheduling so businesses can focus on their work and many answering coverage options.
Data entry: Receptionists enter information into a lead-generation database.
Event registration: Businesses can outsource event registration processes.
Messaging: The receptionist creates a brief call log.
After hours/lunch coverage: This service covers lunch and after hours.
Overflow: Businesses dealing with unusually high call volume get help before customers get frustrated.

Cloud VO, founded in 2004, provides Workplace-as-a-Service, which gives mobile workers, freelancers and smaller businesses access to a professional answering service, office space rentals and other professional services as needed. These services help smaller businesses handle their calls without distracting small teams from their work at hand.
Designed for freelancers and virtual businesses: Smaller businesses can outsource their call needs and focus on growth.
Auto Attendant: The automated phone system helps route the call to the right person without involving a live operator.
Live receptionist: Small business customers receive a professional greeting and are directed to the right information or person.
Call patching: Seamless transfers make the customer think the answering service is in house.
Outbound calling: Outbound calls let businesses focus on core duties while the answering service handles this work.

Contact Communications focuses on U.S.-based contact centers over the past 20 years. This answering service lets businesses greet all callers with a live person who can follow the company's custom script.
A la carte pricing: Businesses pick and choose which answering service options they want.
Quick set up: Contact Communications gets businesses up and running within 24 hours.
Live operators: Live receptionists give a professional feel to the answered calls.
Customizable: Companies have significant flexibility with this answering service.
HIPAA compliant: Contact Communications offers answering services meeting regulatory requirements for medical professionals.

Sunshine Communication Services, based in Florida and founded in 1975, offers answering services available on a 24/7 basis. They help businesses handle inbound calling with professional receptionists, trained customer service agents and data entry services.
Industry specialization: Sunshine Communication Services offers answering services for legal, medical and property management companies.
Bilingual: English- and Spanish-speaking receptionists help more customers.
HIPAA compliant: The medical answering service solutions are fully HIPAA compliant.
Personalized IVR: An Interactive Voice Response (IVR) system is loaded with a personalized response flow.
Telephone traffic reports: Companies review reports to look at call volume and other metrics.
Compare Top Virtual Receptionist Companies

Read Author Review

With more than 50 locations across the United States, AnswerAmerica provides a 24-hour answering service that is staffed by highly trained agents at a cost-effective price. Setup can be done in just a few minutes.

Chat with a ConsumerAffairs decision guide

Live agent
Read Author Review

AnswerConnect provides 24/7 live answering services so client companies never have to seem closed to their customers. The HIPAA-trained staff can notify clients via SMS or take messages during clients' busiest hours.

Chat with a ConsumerAffairs decision guide

Live agent
Read Author Review

AnswerFirst gives businesses hands-on support that treats clients as they would want to be treated through a variety of means. Options include an answering service, a virtual receptionist and call center solutions.

Chat with a ConsumerAffairs decision guide

Live agent
Read Author Review

Mobile workers know the value of being able to move around, but sometimes a meeting room is necessary. Cloud Virtual Office provides access to nondedicated office space and conference rooms while handling messaging needs.

Chat with a ConsumerAffairs decision guide

Live agent
Read Author Review

Missed calls can lead to a loss of business, which is why Contact Communications offers services that start at $19.99 a month. The company can also provide virtual offices that help make small businesses look more professional.

Chat with a ConsumerAffairs decision guide

Live agent
Read Author Review

Intelligent Office is a virtual receptionist service provider that works with companies at all stages of growth. In addition to answering calls, Intelligent Office provides virtual office spaces and real-world meeting facilities.

Chat with a ConsumerAffairs decision guide

Live agent
Read Author Review

MAP Communications provides answering and call center services for clients in several industries, including property management, education, healthcare and hospitality. New clients can get a free trial or request facility tours.

Chat with a ConsumerAffairs decision guide

Live agent
Read Author Review

For as little as $85 a month, PATLive and its team of friendly receptionists based in the United States offer live 24/7 support. Agents can also handle such tasks as lead collection, order processing and event registration.

Chat with a ConsumerAffairs decision guide

Live agent
Read Author Review

Professional Communications Messaging Service provides high-quality operators who can answer phone calls, take orders and schedule appointments for companies in practically any industry. They also offer a free quote to start.

Chat with a ConsumerAffairs decision guide

Live agent
Read Author Review

ReceptionHQ offers a range of virtual receptionist services. Clients can choose service plans that match their specific needs. New clients can also take advantage of a seven-day free trial that does not require credit cards.

Chat with a ConsumerAffairs decision guide

Live agent
Read Author Review

More than 67 percent of customers hang up out of frustration when they can't speak to a live person. With Specialty Answering Service's affordable and professional call center, clients will be treated like royalty.

Chat with a ConsumerAffairs decision guide

Live agent
Read Author Review

Connecting with clients on a regular basis is the key to success, and Sunshine Communication Services helps both large and small businesses stay in touch by providing bilingual answering services and a strong phone presence.

Chat with a ConsumerAffairs decision guide

Live agent
Read Author Review

With 28 years in the medical-related answering service and software field, TeleMed is the consistent choice for medical professionals. The company offers real solutions for almost all medically related answering needs.

Chat with a ConsumerAffairs decision guide

Live agent
Disclaimer
Information in this guide is general in nature and is intended for informational purposes only; it is not legal, health, investment or tax advice. ConsumerAffairs.com makes no representation as to the accuracy of the information provided and assumes no liability for any damages or loss arising from its use.
Comparing
×
You're signed up
We'll start sending you the news you need delivered straight to you. We value your privacy. Unsubscribe easily.