Consumer Complaints and Reviews

I was a customer of Pitney Bowes since October of 2007. I canceled my service in August of 2016, had to wait until October of 2016 to receive the box to ship the meter back to them, and continue to get a bill monthly for the rental fees. Every month I have to call and re-open the same case number and assured it will be corrected - but it isn't. I have read the complaints against Pitney Bowes, experienced most of it, and I am just incredibly frustrated that I have had to put so much time and effort into canceling this account for lousy $15.90 monthly charge. Their supplies and ink prices are ridiculously high. I was paying almost $65 a cartridge that I subsequently found on Amazon for $15 - for 3 cartridges. I nor the post office had any problem with the cheaper ink.
Their new phone system is the worst. I decided to cancel my account earlier this year when the company required all customer account activity to be handled through a customer electronic account on their website. I was unsuccessful in setting up a recurring payment and a Pitney Bowes representative was unable to enter this information for me. Surprisingly, they could not take a payment from me over the phone. Their telephone representatives have no ability to adjust or correct anything dealing with a customer account. My recommendation to a business looking for a postage meter, find another company.

This has been a nightmare. They constantly bill incorrectly. It takes hours of being on hold and calls back to resolve these issues. I have had 6 issues with billing -- all their fault -- in 4 years. One issue took 2 months of back and forth to clear up. They did credit my account with a generous postage sum at one point because I had called over 11 times on the same issue. The people are sweet, but it's just run terribly!

Let's start with saying I am a new customer, less than 1 year. Ordered a K7M0 machine, and thought it would be smart to order an ink cartridge in case I ran out. 6 months later, I needed to replace the cartridge and realized PB sent the wrong cartridge. Called PB, they told me they would not accept the return, as it was more than 30 days! Appealed to a supervisor, no was the answer.
Let's talk about their 'late fees' next. I am in the Philadelphia suburbs and their remittance address in in Pittsburgh. Maybe 2 days mail delivery, tops. But I take no chances and give it a minimum of 7 days, and it STILL does not get there in time, according to PB. Yes, I get whacked $29,99 and they won't hear anything else. In order to remedy, I now spend $6.45 on 2 day priority to pay my bill to a mailing services company so they will not rip me off. How ironic is that? Can anyone give advice on the best way to get out of this agreement?

We have been struggling with Pitney Bowes for the past 10 months trying to have billing questions and late fees reviewed. Unfortunately, they just do not care about small business accounts. We have left countless messages, spoke with representatives who promise to investigate and return calls, unanswered emails along with average hold times of 1 hour+++. When our contract expires we will not renew. The worst service imaginable!!

We have several location that had Pitney Bowes postal meters. They misapplied payment and charged late fees & finance charges when they cashed our check well before the due dates. I have been trying to clear our account since July and still get no answers. If you log a "case" they simply close the case without resolving it. Very dysfunctional and shady company. Avoid doing business with Pitney Bowes!
How do I know I can trust these reviews about Pitney Bowes?
638,664 reviews on ConsumerAffairs are verified.
We require contact information to ensure our reviewers are real.
We use intelligent software that helps us maintain the integrity of reviews.
Our moderators read all reviews to verify quality and helpfulness.
For more information about reviews on ConsumerAffairs.com please visit our FAQ.

Do not use this company - there is no customer service at all. My online account with them did not work since March 2016 - they say they are implementing a new system. Phone calls - get a message due to all volume they can't take my call. Email is only way and SLOW. Due to no service (except from SALES!!!) I did not renew my contract, I have email proof that it is canceled. Months later I get dunning letters and robot phone calls saying I owe the next lease payment. Phone call offers options to pay but when I select customer service I get the above message. If you want great equipment but no service, choose PB. We switched to FP Mailing (FP Postalia) as their equipment seemed to be closest in performance, but I have to say it is very frustrating to use compared to Pitney Bowes, so sadly I don't recommend their equipment but their service is great.

This is absolutely the worst company I have ever dealt with. I have been trying to return equipment since last June. I am on my 3rd phone call this week trying to pay the return fee of $100.00 and have now been on hold for over 30 minutes. I gave up on the first 2 calls. Their phone system is ridiculous, their billing is insane and the employees that I have spoken with are inept and unqualified to solve a problem of how to tie a shoe lace. Do yourselves a favor, DO NOT deal with this company in any capacity.


We've used Pitney Bowes for postage calculation and payment for a year or more. We're supposed to be invoiced monthly and pay for monthly usage and rental fees. However, we only receive invoices every 2 or 3 months and then they have late fees added. I've tried to get it set up so that monthly fees are charged automatically to a company credit card on file, but I cannot log into their system to complete the setup. When I attempt to log on, I get a message that the password is no good, so I click on a place that is supposed to send an e-mail that would allow me to reset the password. However no e-mail ever comes. I've tried to reach them via phone and find that their automated attendant just goes into menu after menu and none of the menus are for help with web issues.
So then I go to the selection to discontinue service and there get a message saying that there is a half hour wait to talk with a representative to discontinue services and that I should log on the web and handle it there. How can I log in on the web when that's my problem to begin with? I sincerely believe that the absence of regular monthly invoices is for the purpose of adding late fees, and the inability to actually contact anyone whether by web or phone is so that they can keep dragging you along having to pay lots of extra fees... I have a feeling that someone at a high level in the company belongs in prison and owes a lot of $ back to their customers. I STRONGLY recommend you don't enter into any sort of business relationship with Pitney Bowes!

We have been a customer of Pitney Bowes for several years. Our needs recently increased, so we need to upgrade our machines. I contacted PB via chat, but I don't think anyone is actually on the other end, it just said "waiting" for hours. Next I tried via phone, and luckily I was able to leave a callback number and not wait the estimated hour and 45 minutes on hold. I was given the contact information of our rep, so I sent her an email. A few days later, I hadn't heard back, so I called and left a message. No response. I called again and left another message. No response.
After my third message, I did get a callback, and a cursory "I was out of the office for a few days." I described what our needs were, and asked when our contract was up so we could upgrade our machine. She told me that our contract was already complete, and we could renew with a new device now. She sent me a quote shortly afterward, for a rather high amount and a strange 63 month term. We use another vendor at another office I support, so I contacted them as well to see what they could offer. I was quoted a 25% lower price with a shorter contract, so I ordered a new machine with that company.
I called PB to cancel our existing meter, and the rep said, "Your contract doesn't expire for another three months." "I was just told by our rep that the contract had already been fulfilled and we were due for an upgrade, so I ordered a new machine with a different company." "That was incorrect. They say that all the time." "That seems very misleading." *silence* "Call this number to cancel in January and they will send you a box to return the unit. Have a nice day."
The money is not an issue. It's just a few hundred dollars because luckily we are almost at the end of our contract. What I cannot believe is the sheer audacity of straight up telling me, "We lied. What are you going to do?" No guise of someone making a mistake and trying to correct it. No apology. Just telling me it is their practice to lie to their long time clients. I am so glad to be done with this company, and from the other reviews, it seems I am in good company.

Pitney Bowes sent me a meter to try for a trial period. I never used the meter and called in and requested that the meter be returned before the trial period ended; however, they took three months to process and began charging me for the lease. I have called over 6 times and was assured each time that the balance due would be removed and that the return instructions would be forthcoming. About 6 weeks ago, I finally got someone to send the return instructions. The issue now is that it doesn't show that I sent the meter back and they are still saying that I have a bills past due. One of which says I'm 98 days past due! They are threatening to report to the credit bureau.
I called today October 25, 2016, to complain, and I was met with ineptitude from the customer service representative and his supervisor, Mellissa (ID#: **). Towards the end of the call, I was able to explain my displeasure with the organization without interruption. It was then that I was given an explanation as to why their system is so flawed. They have switched systems and are running into transition problems from one system to another. A Purchase Power Complaint Case # ** has been issued by Pitney Bowes to rectify this situation; however, I was informed that it could take two billing cycles (2 months)!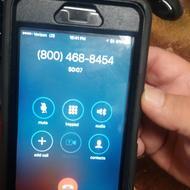 My General Manager purchased a Pitney Bowes Postage Small Office Series Mailstation2 (K67MO Model) for our company's postage. Pitney Bowes changed to a new machine (the old one worked perfectly, never any problems). The new machine constantly has issues and will not print postage. He was informed that he needed to spend $179.00 to get out of the contract. Each time he calls he spends over an hour on the phone waiting to speak to customer service. Today he is on the phone for over an hour while he goes to the post office to pay for postage, and disappointingly, there is $500.00 worth of postage on the Pitney Bowes Postage Machine here at the office.

I spent $70,000 cash buying a system with Smartmailer, two dysfunctional printers, and other stuff to do my own direct mail. Because of the almost constant breakdowns, almost non-existent service, and a billing department that simply NEVER cooperates to achieve accuracy, I was forced to literally sell my system two years later. I do weekly mailings. I'm a doctor. It's how I advertise. Literally the breakdown of their products and services resulted in almost half the time, I didn't even get mailers out. It almost bankrupted the business. Sorry, sorry, sorry company, products, and service.
Then after I quit using, I currently have my account billed up to almost another $10,000 in 3 months on products/services I did not order nor give approval for. They NEVER credit it, NEVER fix it even though their reps say they will, and this is a Ground Hog Day it seems I'll never outlive. If you're thinking about using them in ANY capacity, my advice is simple. Do NOT, do NOT, do NOT. You will regret it over and over.

I ended my contract with them months ago. When I terminated my contract, I had a credit on my account of $97. So anxious to be done with them, I didn't even care. Fast forward 6 months later, I get an invoice from them for postage meter lease (that was returned) and a late fee totalling $82. I've been on hold for 35 minutes and have been transferred twice. I can't imagine why their call queue is so long -- they are billing people who aren't even customers. I've waited less time to speak to the IRS.

Do Not Do business with Pitney Bowes. Our company received an invoice dated 9-22-2016 due date of October 2016. We are certain there will be a late fee. We have called and ask them to check into the invoice that was received from Purchase Power (which we have no idea what that is). During the call we got transferred constantly from what you call level 1 to level 2, and even was on hold for over 40 minutes, but NOT one person is willing to help. We will never allow them auto payment because they will throw something else in their bill that we may not even know what it is.
We have called to cancel the machine and the agreement but found out that we really can't. We will not have signed a contract with them if we were aware of the scam that they are throwing at businesses and we are sure consumers as well. A lot of shady business practices going on there at PB. Do yourself a favor, go to the post office and get your stamps and through USPS or something. It is in the long run, cheaper, serviceable and less headaches. PITNEY BOWES is not worth it. Do not fall for it!

In the process of obtaining a replacement meter, I discovered that I had a delinquent purchase power account. Seeing that my payment had cleared my bank, I obtained a copy of the front and back of the check and determined my payment had been applied to the wrong account. It has been extremely difficult, almost impossible to talk with a live person. I have attempted "live chats" but never seem to connect. I have spent hours trying to navigate their phone system and have managed to speak with a live person twice. In both cases, I was told someone would call me "right back," but that never occurred. I created service claims and after three days received a response to one of them that my balance was zero, but I checked the website and it continues to show a delinquent balance of $161.47.
This is just a thumbnail sketch of the issues, which now trail back three days and about 12 hours of hanging on the phone in a queue someplace. I sent an email to their corporate office two days ago and received a response that they would address my issue within 24 hours. That did not happen. This company is using its website, voice mail and email systems to create an absolute and total barrier to the client with an issue.

We've been a customer of Pitney Bowes for several years now and can attest to the terrible customer service. Every time we call Pitney Bowes, we are on hold for long periods of time and are transferred several times. Also, no one there seems to know how to answer questions. We've been charged erroneously twice now and had to waste several hours of hold time because of it. They will not let us out of the lease even though they have cost us time and money. They admitted to error yet won't consider letting us out of the lease. This company operates in bad faith, and I would never recommend them for postage services.

It should be easy to get in touch with the people you do business with. That is not the case with Pitney Bowes. You cannot just pick up the phone and call. You cannot just send an email either. You have to create a case. Once you create a case, you wait for them to respond. If you happen to miss their call, you cannot reach them by phone without a great deal of trouble and time. Who has time for this? They need to reorganize in order to make themselves accessible to their customers. I do not recommend anyone signing on to use them.

I was told I had to replace my meter in 2015. I did and a monthly rental was agreed upon and signed. Since then PB is billing me 150% more than agreed upon in writing. Each quarter I call and they set up a case number and allow me to pay the agreed amount. This continues each quarter when I receive the statement. Today (09/19/16) I called customer service. The recording told me the average wait time was "one hour and 15 minutes" and an option to leave a call back number. I did. "Three Hours Later" we closed the office with no call back. In my opinion, top management at PB are a bunch of "KnuckleHeads".
I have been a customer for almost 25 years. Never had to call. Every quarter the computer sent me a bill and I paid it. Very profitable for PB. Now it takes 4 to 6 hours of my time (and PB's you knuckleheads) every quarter to get my bill corrected. Now they have added "outsourced" customer service to a foreign country. All you get is apologies in broken English, a couple of scripted statements, your questions ignored, and a final work of, "is there anything else I can help you with today". Neopost, here I come.

We purchased the assets of a company that had declared bankruptcy and agreed to assume the lease for the postage machine. Despite numerous phone calls and hours spent with "customer service" we are unable to add postage to the machine. Our efforts to establish credit with this company are met with repeated requests to pay the amount owed by the bankrupt company. We are put on hold for lengthy amounts of time, given FAX numbers that don't work, hung up on and repeatedly asked to wire funds. They don't seem to understand that we are not obligated for the debt of the bankrupt company and that it is illegal to request payment once a company has filed bankruptcy. This is the most uncaring, inept organization I have ever had the displeasure of doing business with.

I don't understand why a huge company like Pitney Bowes can't improve customer service??? If you don't know what service you need, the automatic system disconnects you. I tried live chat and left the system on for 3 hrs - finally I gave up. We are looking into other companies rather than deal with Pitney Bowes.

I spent more than 3 hours on the telephone this morning trying to terminate an account due to retirement and have still be unable to accomplish. Conversely, I have handled termination of services with more than 10 suppliers and utilities with no difficulty whatsoever. Pitney Bowes customer service is non existent. The personnel (if you can reach them after more than 30 minutes on hold) are rude and uncaring and not the least bit interested in their clients. I deeply regret ever having used Pitney Bowes for any services and would much prefer to walk to the post office and personally lick and hand stamp all of our business correspondence. This company is a sham and a disgrace to its initial founding and purpose.

If you like being on hold for 30 min. or much longer even before someone from outside the USA answers the phone, Pitney Bowes is your company. I can also list, shady phone solicitors, incorrect billing, rude customer service, slow maintenance service. Basically, you will regret dealing with this horrible company!

Our postage meter won't allow me to add postage manually so I have to hook up my laptop to add postage. The issue is that after I sign in to my account, there is nothing that shows where I can add postage on the site. Each time, I call customer service. They try to troubleshoot but it's not needed. They tell me to try adding postage manually even though we don't have a phone line connected to it. I tell them that but they want me to try anyway.
After 32 minutes, they finally tell me that they will send a technician out. They can't give me a window of time, just anytime between 8am and 5pm... gee thanks! The online chat is just as bad. I gave the rep my name, company name, address, model number, serial number and account number --- whew! I told her that I was already logged into my account and I simply need to add postage. She tells me that I cannot add it on-line and that I can ONLY do it manually on the machine. I told her our phone isn't connected to the machine and therefore I cannot add it manually. She still insists that I give it a try.
After about 25 mins on the on-line chat she asks me if I want to go on-line in order to add postage. YES lady, that's what I have been saying this entire time!! I, just like another consumer here do not send food back when it's not the right order. Things like that I don't bother me. I also don't post bad reviews on Yelp, only good ones. Pitney Bowes customer service is really lacking in the "customer" and the "service". Not only do I waste almost an hour of my time with each phone call but the issue is never resolved. I had to take ** yesterday after my phone call was finished. They really do give me a headache.

This company and its sales staff are directed to fool customers into renewing contracts they might want to make changes to, or cancel. If you are a business you will receive renewal notices saying your contract is about to expire, twice a week some weeks. Only problem is our leases AREN'T renewing based off the dates on these notices, they renew 6-9 months from this date. Yet they keep telling you watch out! Your contract is expiring, better sign this new agreement without thinking.
Then they direct their sales staff to call you, still months from actual expiry, with some new "offers" or "features". If you say yes, well what do you know, they send you another lease to sign! The previous contracts hadn't even expired yet!!! The new contracts will have new terms and renewal periods, which you have to literally write down or call them to find out the TRUE period. Then you must remember this date and make sure you call X days beforehand. They do not actually send renewal notices with real, true dates of your current contract but instead the notices described above.
If you forget to call within this period you are screwed and your contract renews without changes or any renegotiation whatsoever. Wanted to get rid of equipment you don't need? Sorry you missed your chance that PB didn't inform you about. And have to wait for the next renewal period which may be FIVE or TEN years away. It's 10x less hassle to simply go to the post office for stamps.

I closed my account in April of 2016. Returned the equipment and paid in full the balance owed; they are still billing me.

We had a fire that totally destroyed our building. I could not get through to the customer service that I could not get the machine to return. I made numerous calls before I could get a machine. When I did finally get it, they did not send the cords or the scale. When I called, they said that I should use them from the old machine. They had to create an invoice for the old machine which took a week to get and I had to pay for the old machine before I could get a new machine, but now they keep calling and asking when I am going to return the old machine. My guess is that they will bill me for the machine again because it was never returned. The customer service is in the Philippines. I don't think they know what a fire is. Customer service score is -100. I never had a good experience with any of my 8 phone calls.

Do not do business with Pitney Bowes. I received an invoice today June 10, for a due date of May 27. So I am certain there will be a late fee. I do not allow them auto payment because they will throw something in such as tax and you won't find out until later. I have called to cancel but found out that you really can't. I did not and would not have signed a contract with them. Another employee did. It was ending in November 2012 and she signed another 60 months, but PB didn't start it until February of 2013 ---- just another shady act. Go to the post office and get your stamps and through USPS or something. PITNEY BOWES is not worth it.

Our non-profit has had the worst experience dealing with Pitney Bowes. We've been trying to cancel our account a year now and have been specifically told several times that we were done, but we keep getting bills from them. In all of my employment experience I've never seen anything like this. It's unbelievable. (Note: I'm not someone who ever writes bad reviews - I won't even send a food order back if it's wrong.) But, five of our employees have tried to take on this case to resolve it and all have had the same terrible experience. This has wasted many hours of our employee's time. We hope this review saves other non-profits/small businesses from making the same mistake we made by signing on with Pitney. Don't do it. Save yourself.

We have been a dedicated customer for many years. My former secretary handled this account so I didn't have a lot of insight to the billing, but I did know we were set up on auto pay. We received an invoice with a payment due this month, so I called to inquire about it. The representative, Lon, was the rudest, uncaring rep I have dealt with in a while. That actually says a lot because I deal with a lot of questionable people. He did NOT care what my problem was, just plainly said, "Nothing is free." He did explain the newest offer, to which we considered, but as I asked more questions it became blatantly clear he was not there to help me.
I said, "Ok, I guess we will cancel then." He was so happy! You could actually hear him smile and say, "Great, one moment while I get your cancel processed and your number for you." No customer care, no customer retention. I asked for a supervisor, which of course was not available, but Lon assured me he would pass my info along to Mark ** and he would give me a call. Yea, that didn't happen. I have gotten better customer service from teens at fast food restaurants.
Pitney Bowes Company Profile
Company Name:

Pitney Bowes

Website:

http://www.pitneybowes.com/us