Overall sales surged, while in-store sales declined
11/28/2016
|
ConsumerAffairs

By Mark Huffman
Mark Huffman has been a consumer news reporter for ConsumerAffairs ... Read Full Bio→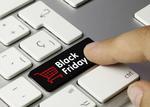 Early indications suggest 2016's holiday sales will outpace initial projections by a wide margin. Sales got off to a red hot pace over the extended Black Friday shopping weekend, with more purchases moving to online channels.
One of the first sales reports comes from Adobe, which tracked $5.2 billion in spending over Thanksgiving and Black Friday, a 17.7% increase over last year. At the same time time, brick-and-mortar sales were down from last year.
Black Friday sales al...
More
Stores are crowded and online sales surge
11/25/2016
|
ConsumerAffairs

By Mark Huffman
Mark Huffman has been a consumer news reporter for ConsumerAffairs ... Read Full Bio→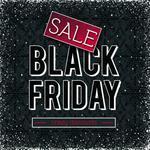 It appears that predictions consumers would pass on Black Friday were somewhat exaggerated. Consumers are not only crowding stores looking for bargains, they took advantage of the stores that opened on Thanksgiving. Millions more shopped online.
Macy's said there were more than 16,000 shoppers lined up outside its New York flagship store in Harold Square as the doors opened Thanksgiving night. It reports that early sales receipts suggest a lot of people will be finding s...
More
Sort By