Shoppers spent $7.4 billion to kick off the holiday shopping season
12/02/2019
|
ConsumerAffairs

By Sarah D. Young
Sarah D. Young has been a columnist for a blog ... Read Full Bio→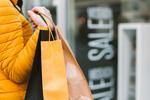 Consumers spent a record-breaking $7.4 billion during this year's Black Friday, according to data from Adobe Analytics. 
Adobe, which looks at sales at 80 of the top 100 online retailers in the nation, found that purchases of computers, tablets, and smartphones accounted for many purchases. Top electronics included Air Fryers, Apple's AirPods, and Samsung televisions. 
Consumers spent an average of $168 per person -- an increase of 6 percent over last year. 
This year's Bl...
More
Five minutes to bone up on the games cyber crooks play could be well worth your time
11/27/2019
|
ConsumerAffairs

By Gary Guthrie
Gary Guthrie covers technology and travel for the ConsumerAffairs news ... Read Full Bio→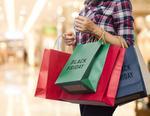 With Black Friday and Cyber Monday around the corner, consumers can't afford to throw caution to the wind with the internet of things being the minefield of scams that it is.
ConsumerAffairs did some homework on what bushes scammers are hiding behind and found some new precautions readers should take before a supposedly good deal bites them in the back on Friday.
Based on the long-running "Secret Santa" office gift exchange, Secret Sister is nothing more than a pyramid sc...
More
Sort By