More consumers can expect to find a new car under the tree this year
11/15/2017
|
ConsumerAffairs

By Mark Huffman
Mark Huffman has been a consumer news reporter for ConsumerAffairs ... Read Full Bio→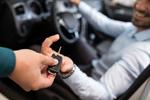 Automotive experts say consumers may find some of the best new car deals of the year during Black Friday sales.
With auto sales in a slump, dealers are offering more incentives to move vehicles off the lot. And if you think seasonal car commercials showing new cars being given as gifts are unrealistic, late year sales statistics suggest they ring true. Last December's new car sales were the highest of 2016.
Jessica Caldwell, director of industry analysis at Edmunds, expec...
More
You may be able to take home a 55-inch 4K TV for under $300
09/27/2017
|
ConsumerAffairs

By Mark Huffman
Mark Huffman has been a consumer news reporter for ConsumerAffairs ... Read Full Bio→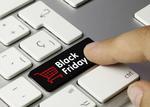 Holiday shoppers will find big savings in electronics this year, according to predictions by holiday shopping site BestBlackFriday.com.
The company, which has covered the season's biggest shopping day for the last eight years, keeps an extensive database of what retailers have done in the past, according to principals Eric Jones and Phil Dengler.
"One of the areas where we think we're going to see lower prices than last year is 4K televisions," Jones told ConsumerAffairs....
More
Sort By