Online sales were up nearly 24 percent over 2017
11/26/2018
|
ConsumerAffairs

By Mark Huffman
Mark Huffman has been a consumer news reporter for ConsumerAffairs ... Read Full Bio→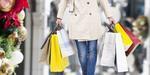 Retailers offered attractive doorbuster deals on Thanksgiving and Black Friday, and consumers rewarded them with record spending. So far only the data on online spending has been tabulated, and those numbers are eye-popping. Adobe Analytics, which monitors traffic for 80 percent of the major online retailers, reports consumers spent $6.22 billion online on Black Friday, an increase of nearly 24 percent over 2017. However, Thanksgiving Day sales were even more impres...
More
Retailers are offering better deals and competing to improve the shopping experience
11/21/2018
|
ConsumerAffairs

By Mark Huffman
Mark Huffman has been a consumer news reporter for ConsumerAffairs ... Read Full Bio→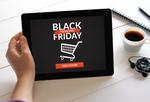 Americans may pause for a long holiday weekend filled with feasting and football, but for the nation's retailers, it's showtime. By now, consumers should be aware of the deals available from all the brick-and-mortar and online stores since the ad slicks have all leaked and are published all over the internet. You can check out some of the best deals here. The next few days will be all about making the sale -- getting consumers into the stores and onto the websites. ...
More
Sort By