Consumer Complaints and Reviews

I've owned my QX60 for less than three months and after less than 3k miles the bottom portion of the driver's seat no longer heats or cools, however, the back part does. I took it for warranty work to the Infiniti dealership in Silver Spring, MD and they told me that the seat immediately worked for them which I know is a lie because amazingly it didn't work after I got back in the car. They said they hooked it up to the computer and the computer showed it was working properly, however, they never showed me the computer results nor did they show me that the seat worked. In addition to the seat not working properly the rear windshield sprayer was clogged and they blamed it on the dealership who sold it to me. They unclogged it, but it still doesn't spray, it just shoots out washer fluid.
Buying this vehicle was a waste of my money and I should've known better than to purchase another Nissan product considering I owned an Altima several years ago and the alternator went bad with only 30k miles. In addition, the CD player in the Altima would jam anytime a CD with a paper label on it was put in it. They replaced the CD changed once, but the 2nd time it happened it was out of warranty and they wouldn't replace it. Based on that I should never have purchased another Nissan product and I won't ever again. The only reason I didn't purchase an MDX is because it cost several thousand more, but it would've been worth paying the extra thousands because that's probably what I'll spend on the QX60 after the warranty is up.

I had a JX35 (QX60), one of my worst car ever. First this SUV drive was very poor. The car HP was too weak. It drive like a 4 cylinder car on a large SUV. The electronic panel (dashboard fell off to the floor), the electric component got rusted and needed to be replaced. The prevention collision system was malfunctioning. It activated spontaneously and make my car to stopped completely while driving and even prevented me from stop while I was driving.
Even with all this bad experiences I really loved my SUV, it has all the features I wanted. I was extremely comfortable, I really liked the panoramic roof, but I got the worst experienced from Infiniti, Puerto Rico. I took the car to the dealer and after a long talk and trying to get rid of my beloved SUV. I trade my JX35 for a brand new Q60 convertible... A really bad choice.
The hard top one got stuck in the upright position semi opened then the car began scratching the car while the hard top was being opened, it began scratching one side and then both side. I took my car 8 time for repair, and they say the car has nothing wrong. Today my car is at the dealer for repairs again with the scratching... I really like the car overall. The driving, the handling, the motor, the interior but these two car were the worst car ever with the worst service ever. Hoping to trade this car again for an Acura or BMW or other SUV.

I am an owner of a 2008 EX35 journey. I really like the car but I'm having a difficult time understanding why the dashboard is cracking. I always thought that infiniti had a reputation of high quality and I'm very disappointed to know that they won't even consider replacing my dashboard. What I did learn from this experience is that I would not consider purchasing another infiniti.

I live in the San Bernardino Valley where the temperatures reach an excess of 106F. I frequently visit my daughter who lives in the high desert of Adelanto with similar temperatures, and I travel to Arizona where I have family. In July I was sent a recall that indicated my passenger airbag inflator has the risk of rupturing, resulting in metal fragments striking the vehicle occupants causing serious injury or death in areas with high levels of absolute humidity. For that reason, I have limited my life, and refrained from having passengers in my car because clearly I care for the life of others more than INFINITI does. I contacted INFINITI today, and to no surprise there is still no repair, or solution in sight. This is my first and last. Toyota is where I should have stayed. L60, here I come.

Absolutely appalled at the customer service experience I have had with Infiniti Consumer Affairs. This is my second Infiniti and I always used to rave about how amazing the cars were and how quality the materials used in them were and that has all changed now that I'm having issues with my current car. I bought a pre-owned 2009 Infiniti G37 Convertible with only 1 previous owner and garage kept. I have always used sun visors in my cars to protect the dashboard as much as possible. Over the summer one day when I was taking the visor down one was completely stuck as if it had been glued to my dashboard. I had to tug extremely hard for it to finally come off. I then noticed it was very sticky as if it was melting and extremely shiny. The shine creates a glare/reflection on the windshield which is very dangerous and impairs vision when driving.
I went to my local Nissan dealership as the Infiniti dealership was close when I got off work. The 2 service advisors who helped me were extremely helpful and when I asked about the dashboard they immediately knew what I was talking about. They let me know that it has been a common issue amongst many 2008-2009 Nissans and that they have been having to direct consumers to consumer affairs in order to get further assistance. I contacted Nissan Consumer Affairs and they let me know that I have to speak with Infiniti Consumer Affairs as my car is an Infiniti. I then called the Infiniti Consumer Affairs number and after speaking with the "FL Regional Manager" Korby/Corby not sure how her name is spelled, she let me know there was nothing they would do to help. Extremely surprised that I was offered no assistance or guidance on a remedy for the situation.
I asked again what can be done as this is a manufacture default and should absolutely be a recall and was given no resolution. She only apologized that the outcome was not favorable to me. How ridiculous? I expect that from a lower end non luxury car manufacturer, but never from Infiniti. Something should be done for the many consumers affected by the manufacturer's poor material use. When I touch it with my finger a layer of black sticky residue comes off. It's horrible. I can't even clean it or get rid of the sticky shiny residue because anything I use will just stick to it. After researching, I found this is an issue for many other Infiniti G37 owners. I am awaiting a call from someone higher than the Regional Manager, so we will see if I even hear back from someone. I am so disappointed with Infiniti.
I will be further complaining to the dealership I purchased from, Infiniti of Tampa Bay who probably knew about this issue when the car was sold to me. Hopefully this issue doesn't become worse and cause any accidents for anyone or else Infiniti will be dealing with lawsuits when they could have done the right thing and fixed their mistake. I can't wait to get rid of this car and move on to a real luxury car and will be telling anyone and everyone my story and to stay away from Infiniti.
I even found this complaint from a gentleman online and I agree with him 100%. "Numerous consumers have been complaining about the lack of quality, specifically in the 2008-2009 dashboard components of the Infiniti G37. There have been reports of melting and sticky dashboards as a result of poor build quality. These dashboards are costly to replace and should not be the responsibility of the consumer. Infiniti needs to step forward and back the quality claims of their brand and own up to this production flaw."
How do I know I can trust these reviews about Infiniti?
633,474 reviews on ConsumerAffairs are verified.
We require contact information to ensure our reviewers are real.
We use intelligent software that helps us maintain the integrity of reviews.
Our moderators read all reviews to verify quality and helpfulness.
For more information about reviews on ConsumerAffairs.com please visit our FAQ.

My wife and I have a 2015 Q60 S Limited edition. It was broken into two days ago by someone popping the cover on the key entry and jamming a screw driver into the lock causing the windows to roll down giving them easy access to the car and contents and causing damage to the door and lock. After doing an internet search I found that this is a known issue with Infinity's dating back to 2008 and therefore making the cars a target. I would like to have Infinity fix this issue with our car and others so that the windows will not just roll down when a screw driver is jammed into the key entry. Possible solutions: Disable the roll down feature, remove key cylinder or other. At this time they will do nothing and the dealership will not comment on the known issue. They referred me to Infinity consumer affairs that offered nothing.

We bought a QX 56 in 2006. We have had numerous problems. On August 24, 2016 my brakes failed with my children in the car. It felt like air popping and my car jerked and shook a few times. The brakes went to the floor. The brake light did illuminate. After restarting the car everything was completely normal! Infiniti denies the 100's of brake failure complaints. Death trap. https://www-odi.nhtsa.dot.gov/VehicleComplaint/

Where should I start. A few months ago my 2014 Kia Optima SX Turbo began to show condensation on the front driver side fog light. I took it to my nearest Kia dealership (Ourisman Kia in Chantilly, VA) and they were very prompt in helping out and nice. Great group of people and great service department. The service department changed the whole fog light assembly and the issue continued to occur. Ourisman Kia escalated the issue to Kia Headquarters to see what could be done. Within a week a representative contacted me and was very polite in explaining the process. The Kia representative explained that because we had already changed the fog light assembly, he had to escalate the issue to a different office.
The representative stated that someone from that office would contact me within two or three business day. I talked to the initial representative on 10 August 2016 at 17:30 pm and since then I have yet received any phone calls from the other department that is supposedly handling my case. I have called four separate times (08/15/2016, 08/17/2016, 08/19/2016 and 8/22/2016) directly to the person in charge of my case and nothing. I have been able to talk to other representative and they have been very helpful, but they tell me they can't do anything because my case has been escalated to a different office. I'm hoping to get a phone call soon, but for now worst experience I've ever had with Kia.

I purchased the car and 6 days later the engine blew. Long story short, Patrick ** said "take it to Garcia." THE ENGINE NEEDED REPLACED. After 2 weeks I got it back. When I got it back the engine ran but the air conditioner was broke so the next day took it BACK FOR AIR CONDITIONER. Then I had this car for 3 weeks and it overheated. The engine light came on...I haven't been driving it. I am going to take it in for repairs again but I am afraid I have been too trusting. Now it's been 2 months. I am going to take it in. I hope CarHop/UAC make it right. I have had this car two months and I'm afraid to drive it anywhere for fear it will break down. I am taking to THEIR mechanic tomorrow. My warranty is good. I'll have it FIXED again. Hmmm fixed...right.
Updated on 07/16/2016: Well it's been a couple of weeks update. I called 07/15/16 to tell them I had fixed the car. It cost me but I would pay them Aug 1 my July 1 bill. They said no. That if I didn't pay the full amount they would disable my starter. WELL...AN HOUR LATER I CHECKED AND YES ONCE AGAIN STRANDED WITHOUT TRANSPORTATION. I am a single 32 yr who has to not only figure out a way around but I have PTSD. This is not my idea of good customer service. That car altogether has ran for maybe 2 1/2 weeks total. I finally get it working and Garcia turns it off. I need a lawyer.

I leased a QX 60 with all the bells and whistles. Nice car a bit under powered but it was for the wife. Recently, I turned in the lease and Infiniti claimed there was over $3,000 in repairs. I inspected the vehicle myself after having it detailed, I saw nowhere near the so called damages. After their so called 3rd party inspection, they stated there were chips in the paint and dents, which conveniently cost $300 apiece to fix. I asked them to provide me with pictures of the damage. They refused. At this point, I either was going to pay the so called damages or hire an attorney. It's interesting, the damages were right around what it would have cost me to hire legal council. It is my belief that Infiniti leasing has questionable business practices.

My black Infiniti began having paint issues. At first I thought it was damaged by something in the environment, etc. But upon inspection, you could clearly see the distinct outlines of the decals that had been placed on the car years earlier. The damage began there has now spread over entire car. I don't know if the paint or clearcoat had a chemical reaction to the paint or perhaps the decals prevented the coating from doing its job or perhaps the solvent sprayed on to remove the decals had some kind of effect. I researched on the internet and found several other issues of the transportation decals causing delayed paint failure on Infiniti vehicles. It is obvious from photos that the damage is not random or naturally occurring.

I'm having an issue with your service department. I have tried since November to have a refund issue take care of and every time I am promised oh its going to be ok this time. However I have dealt with 3 different service advisors all promising the same yet I am still waiting to see any results. I was overcharged for a service that my pre paid maintenance covered. When I brought it up to the first advisor she basically said it "wasn't her job to look it up but I can bring the paperwork in if I can prove it". When I finally got in with the paperwork guess what she no longer worked there. Astonishing. I was then sent to another advisor who promised me he would send this up. Didn't hear anything from him so in may I came into your dealership to find out what's going on and guess what he doesn't work there now either.
Now on to my third interaction again let me make some copies and sent this up. Which leads me to today my call to find out whats going on to only be told by your associate there is nothing I can do over the phone let me send it up. I explained at this point that is unacceptable. I need assurances. The service advisor continued to talk over me and showed no empathy to how ridiculous this process has been for me and even decided to tell me there is nothing that he can do for me and hang up on me. I really hope those calls are recorded because this is not how you should treat your customer. Thoroughly disgusted. I bought a G37 IPL edition not because I like to have an 700 to 800 payment. It was because I thoroughly believed in the brand but after this I will never step foot on another Infiniti dealership ever again.

I noticed a few bubbles on my dashboard about a year or 2 ago but over the last several months, it has gotten worse and worse and is now at the point where there are thousands. I am VERY disappointed that this is happening to a car that I spent a lot of $ on and is supposed to be a "luxury" car -- my cousin googled it and found there was a warranty on it and Infiniti admitted to using a poor material on their dashboards which was the reason they are all completely falling apart and bubbling up.
I called immediately to see how I could go about getting mine fixed and was advised my warranty expired in October of 2015 -- and that a letter was never sent to me, it went to the original owner (I bought it a year used) and there was NOTHING they would do for me. This is the worst customer service I have ever received -- Infiniti should take pride in their vehicles and should own their mistake and pay for all customers who have been affected -- they then asked me which Infiniti dealer I went to for servicing to which I replied I have gone to the one in Norwood but that was 3-4 years ago as we moved to Cape Cod which is 70 miles from the closest one and it wasn't feasible for me to bring my car there every time I needed it serviced.
To replace this dashboard, it will cost around $1,500 or more -- I will never purchase another Infiniti again if Infiniti doesn't do the right thing and help out their customers -- inadequate notifications were sent out and were never followed up on, I was never advised anything of this by my local dealer, and now I am being left to pick up the pieces financially.
I am disgusted by the poor customer service I have received and the unwillingness to help me as I am not a "valuable enough customer" since I don't utilize the dealership for my services -- if Infiniti doesn't do the right thing and pay for the dashboard that was destroyed by their poor materials that they used, not because of the fault of it's drivers, I don't think I will ever recommend or buy an Infiniti again -- how am I to know that something like this won't happen with my next Infiniti --- If Infiniti wants to put their consumers first, they should be willing to pay for all of them, as it is not only an embarrassment to me when I drive other people in my car and they immediately ask what is wrong with my dashboard, but it is an embarrassment to Infiniti.

I had my vehicle in at Coulter Infiniti (AZ) for service for recall work on the timing chain. I had to have it towed back into them several weeks later when the car broke down again. They said it was just a loose battery cable. I knew it wasn't but they insisted that it was. They told me it was all fixed and I could take my long road trip to CA without an issues at all. Of course the car broke down as we got to CA and so I called Coulter Infiniti and they said they couldn't help me. I found Orange Coast Infiniti and they helped a ton. I am 1 month later now and still my car isn't repaired. Orange Coast has been awesome and found out that Coulter installed screws in the last repair on the timing chain and it cause the CAM arm to break and oil to leak out. My QX56 needs an entire new long block due to metal in the engine from this faulty repair.
I have been talking with Coulter Infiniti for a month now and they won't back the warranty and insist that I have to have my car towed back to AZ to have the dealer that broke my car fix it. They won't honor service warranty for the repairs at Orange Coast Infiniti. I am a month out of my car, rental bills piling up, $2,000 tear down cost at Orange Coast Infiniti to diagnose the cause of the issue and $26,000 repair bill and NOBODY at Infiniti Corporate helping me or stand behind their warranty with their own dealer!!! I can't afford all of this and an attorney already told me it is a losing battle to go up against a car manufacturer. I would be out thousands of dollars without reimbursement from Infiniti. Infiniti Consumer Affairs is a JOKE. They don't help their customers at all. They just cover up for their crappy dealerships!!! I am so upset and in tears over this. I have no idea where to go or what to do.

I have purchased 2 Infiniti Qx56 SUV's brand new. My current 2012 has been in the shop over 10x with the same problem. The dealership explains the problem to me and how this is "unique." Each time the cause is something different when they document it and check you out. Now the truck is out of warranty and it will be my responsibility if it happens again. Trust me when I say, "It will happen again." Being stranded and having to be without my own vehicle for days. One time it was in the shop for 21 days, they claimed they were waiting for a part from overseas.
I did contact Infiniti corporate office and they refused to do anything. I had bizarre electrical problems with my first Infiniti QX56 as well. I had it in the shop multiple times and no one could ever figure that "unique" problem out either. I purchased my second one because it was the new body style and it was very spacious. The sales team was very sligh about and claiming it was all revamped and no issues reported. They do have a good looking vehicle but I will never never again buy an Infiniti. For the price ($80,000) you would expect more. They are not trained in customer satisfaction, quality or customers service.

Forever wait time. Menu options are repetitive and generic. Worst customer service I have encountered. The customer service is so awful it deters me from wanting to rent/buy a car from Infiniti.

I have had my Infiniti convertible in for service 4 times now due to the cables breaking when opening and closing the top. The most recent repair was today after I opened the top for the first time this year. The dealership explains the problem to me and how this is unique. But each time the cause is something different (broken clips, sync issue...). But now the car is out of warranty and it will be my responsibility if it happens again. Trust me when I say, "It will happen again". The cable design is not a good engineering solution for moving a heavy hood. Probably why the auto makers do not implement it. Each of my last three cars have been convertibles. I love them but never again will it be an Infiniti.

We purchased our 2010 G37 from Infiniti of Peoria (AZ) and both the car and service have been exceptional. A couple of minor items (window trim and transmission reprogram) were dealt with in 2011, and only routine servicing since. Even after six years, our salesperson (Robert) still remembers our names and stops by to chat whenever we are in for service. The car is a great highway cruiser, and still runs like it is new - by far the best car we have owned.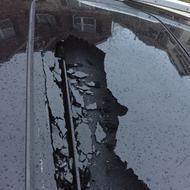 This is the second time I had bad experience with my Infiniti QX70 glasses. Recently my sunroof was exploded and contacted Infiniti local dealer and they just gave me estimate of 1k+ without examining the damage. I gave all the details and showed the proof though they are not interested to see the broken glass. This is the leased vehicle and <60k mileage warranty is still there. They say that it's Canadian imported vehicle and can't warranty it.

I purchased my 1st Infiniti almost 2 years ago. I have spent more time in a loaner car than the car I purchased. The motor has to replaced at 37K miles. The head gasket has been replaced twice and my car is currently back in the shop again. The car has left me stranded twice! This is a manufacturer defect! I guess my safety and wellbeing is not a concern for Infiniti or the BBB. I'm assuming I would need to get injured or possibly killed in this car (lemon) before Infiniti will acknowledge the obvious defect. Infiniti/Nissan pride themselves on having award-winning Customer Service. I unfortunately would need disagree as this is the first Infiniti I have owned and the Customer Service/concern I have received has been anything but award winning!

We have a 2005 FX35 with the dashboard bubbling issue. We received no notification of an extended warranty with respect to the dashboard defect. We have lived at the same address with the same telephone number and email address that we provided Infiniti when we first took our car in for service in 2009. We purchased the 2005 from CarMax in Richmond, VA in 2009 and there were no dashboard issues. We were never notified of an extended warranty because of this material defect. When I googled the problem in 2014, I contacted Infiniti customer service and they said the extended warranty had expired 1 year earlier and there was nothing they could do. We open and read all of our mail each and every day before discarding and we never received an extended warranty.
We contacted Jeb **, service manager, at Infiniti in Richmond, VA. He said there was nothing he could do. He also stated that he personally found that Infiniti was more willing to work with car owners to repair the dashboard even if it was passed the 8 year extended warranty if they were customer who took their vehicles to Infiniti for repairs (I guess because Infiniti makes money on these folks and are more willing to honor fixing this known defect on a high end expensive vehicle). We are just sick. We were told by YOU (ConsumerAffairs) that because we were calling 1 year later that you refuse to cover the cost of this dashboard which is well over $3000. I was appalled! We have babied and taken wonderful care of our car. It looks like it is 2 years old when it is, in fact, 11 years old.
We were planning to purchase another Infiniti but will not if we know you don't honor your loyal customers. What can you do for us? I am writing you for the second time a year later because we have to drive in this car to work each day only to look at a disgusting dashboard that keeps getting worse. Won't you please help us! We don't take our cars for repairs to the local Infiniti dealer because we take it for all of its scheduled maintenance to the local Nissan dealer which is closer to our home. Aren't you the same company? Why don't you honor this dashboard replacement when you know it is a known defect and nothing we have done to the car? (We even keep a shade screen up each and every day in our front window). Please do the right thing and replace our dashboard. We only have 80,000 miles on our car and are planning to keep it a long time. Please help!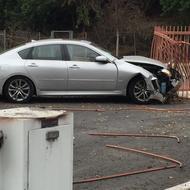 Today I was driving (fortunately only 20-25 mph) and when coming to a bend in the road before going uphill, my steering wheel locked and would not move at all! It caused me to go up onto the sidewalk and when the steering wheel finally went loose so I could turn it again (after wiggling it side to side as hard as I could it somehow released), but it was too late as I couldn't get the car turned fast enough so I crashed into an iron fence. There is significant damage to the fence and my car may be totaled. I am sharing my story because I don't ever want someone else to have this happen to them and end up getting hurt or hurting someone else. It was horrible to not have any control of the vehicle and not be able to do anything about it.

I like reading the reviews posted by so many Infiniti owners and it's sad that so many people have experienced tardy customer service via their dealers or the manufacturer. I'm prone to skipping past reviews of vehicles 5 years or older as the service history is unknown, therefore focus on 4 years (the age of my Infiniti ex30) or new models as I'm considering trading up.
CUSTOMER SERVICE: It would seem that customer service is quite poor in the USA compared to England. My local dealer (Stockport, Greater Manchester) do a great job and in particular the Service Manager (James **) personally ensures that his customers are happy with the service they received. In my last review a year ago I mentioned that Infiniti had increased the price of a SatNaV update from £100 ($120) to £400 but when James read that he offered me the update for the original price when I come in for my next service - that's due in a few weeks so I'll be holding him to that.
MILES: I bought the car with 13000 miles on the clock, it was a year old. Two years later and a further 45000 miles added I was concerned about its resale value but was pleasantly surprised that the residual had increased. I was offered £12,000 as a trade in, the car cost £20000 so not bad. Further, I was worried that I was killing my car with the style of driving and the distance but was assured by James that the car was running perfectly and would require brakes only at the next service - so I'm happy about that.
NEW: I would like a new or newer car; I've looked at many options amongst the Infinity range as well as others like Nexus, Land Rover, BMW & Audi and I keep gravitating back to Infiniti - why Customer Service, reliability, & feel good factor when I drive it. I have not liked my options with Infinity to date based on cost, design and MPG compared to a BMW 3 or 5 series. I get on average 35 from my 3ltr EX30 diesel and I think it's that high because generally I accrue miles on longer distance runs on highways (motorways if you're British) and we pay (the lowest in 3 years - $8 a gallon) so MPGs is a motivator to change. I've decided to wait for the new version of the 4x4 EX30 expected out in October 2016 but will wait a little longer and try to buy a demonstrator as that can save lots.

With my multiple visits in an Infiniti service department, I have not felt as disappointed and appalled with the customer service that I received as I did at Cerritos Infiniti. Instead of helping me understand what is going on with my car and empathize how concerning how my car performed last night while I was driving with my 2 yr. old and both my parents, I felt confronted and castigated and offended. I brought my car in for an oil and filter change and a multi-point inspection last Dec. 28 and as I was driving my car yesterday, the car jerked multiple times as I accelerate.
I bring my car to Infiniti for service because of the level of trust that I have with them. But the attitude that Tony ** showed was very unprofessional and demeaning. I work in a hospitality industry and train employees how to treat a customer to provide excellent service and I do know how a TERRIBLE customer service feels like. I would hope Tony would show a bit more compassion and concern than show arrogance and be spite to their customers. I had to bring my husband to his office for him to understand what my concerns are with Infiniti service but apparently he still didn't seem to understand that we are just looking for a simple, outstanding customer service and experience.
I am afraid that with this person's show of character and lack of customer empathy, I had changed my mind from trusting Infiniti service and vehicles and would rather go to another higher end, top notch customer rating car makers. I have gone to other Infiniti locations and everyone I dealt with were extremely friendly and very compassionate with their customers. My husband ended up pulling our car out of their service department and brought it someplace else that would really take care of our concern and get a better treatment.

I just bought a new Infiniti 2015 Q50. The car is advertised to give me 19 mpg in city, 29 mpg highway and a combined 22mpg city-highway. This vehicle gives me a highway mpg of 12mpg. I drove the car for 1.5 hr just to test it and it did not improve. I took the car to the dealer I originally bought from and they say that the EPA reviews and that they are not responsible for that review. I believe that is unreal for a car to provide less than half mpg than what it suppose to. I called Infiniti and they said the same thing and only provided me with few tips on how to improve it.
Also my front passenger seat makes a weird sound (something loose) when I head a pothole. The dealer said that all Q50 makes the same sound and there is nothing they can do in that case. It's a manufacturer problem. I have been with the car for just a month and I am not happy. I would not recommend purchasing this car. I am paying a lot of money to have this type of issue.

The salesman and the manager were RUDE and obnoxious. Especially the Asian manager. They refused to return my car keys when I decided not to buy their car. They had me trapped. They tried in vain to trick me. They threatened to ruin my credit. I was so disappointed. I will NEVER enter an INFINITI DEALER again. Thanks for listening.

Submitted an inquiry on Wednesday, October 21, 2015. On October 22, Lauren, Regional Manager over the dealerships in my area responded to the inquiry by calling and introducing herself in a voicemail. I have returned her call and left messages three times on October 23, 2015 and no response. Come on Infiniti. I need help desperately! It appears that Lauren called to introduce herself by phone to enable her to say a call has been made, but she is not really trying to connect with me. At least that's the way it appears.
I have a serious issue and I am not hard to get a hold of. It is unacceptable that I've got to go an entire weekend without having spoken to anyone and my vehicle remains in an immovable state. I have taken my car to two (2) Infiniti dealers and currently it sits in downtown Chicago at the Berman's dealership. Orland Park Infiniti initially had my car, but they say they are unable to fix it. HOW IS IT THAT THE COMPANY THAT MAKES THE INFINITI CANNOT FIX IT?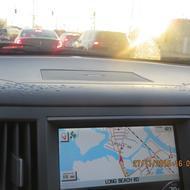 I have a 2005 FX35 and it is out of warranty. There are bubbles that appeared within the last 6 month in my dashboard that look unsightly. I do not eat in my car and do not use any air freshener and do nothing else that could have caused this problem. My car is a luxury car. Corporate has called me back and told me that there is nothing they can do about this because it is out of warranty. I am rather upset because this part of my car should have held up better. As of now, I would never buy another Infiniti based on the response from this corporate representative.

They are a liar. Their mentality of conducting business with consumer were very unethical. I've leased and purchased vehicle from Mercedes, BMW and Lexus luxury vehicle, but my experience with Infiniti service is the worst. They don't honor their words, they mislead you. They'll be nice to you at first when you are shopping their vehicle. As soon as the documents are signed, money been paid, then you are nobody to them. They only see the money sign on your face. You would think that "oh, you got a luxury vehicle from them, their service should be much better." WRONG. Infiniti is not in any level of comparing with Mercedes, BMW or even Lexus.
Whoever had already purchase/lease a car from them, "good luck" and I sympathy for you. Whoever plan to purchase/lease a vehicle from them, think twice and definitely look elsewhere. Honestly, I can wait for my lease to be over. I will never want to deal with them anymore. I will give Infiniti a minus star.

Beware of the end of lease process! First, 90 days before you turn in your leased INFINITI they require a representative from their company come to your home/business and do a 45 minute inspection. Very detailed inspection (our vehicle passed), 40 days after you turn in your leased vehicle you will receive a bill for the END OF LEASE CHARGE which is equal to your monthly payment! We have leased vehicles in the past and never had to go through such a process!
Company Name:

Infiniti

Website:

http://www.infiniti.com/us/