Mercedes-Benz certified pre-owned warranty
Limited coverage means paying extra for a CPO Mercedes probably isn't worth it



Written by

Edited by
Find Extended Auto Warranties near you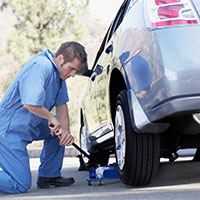 Mercedes-Benz vehicles remain popular due to their potent mix of looks, luxury and performance. However, due in part to their high cost of ownership, they also tend to depreciate quicker than your average car, losing around half their value in their first five years.
This gives anyone shopping for a new(er) Benz an interesting choice: Do you pay more for a newer Mercedes-Benz still under factory warranty? Or do you purchase a pre-owned model for nearly half off — but risk paying for expensive repairs out of pocket?
Mercedes-Benz Certified Pre-Owned (CPO) vehicles give you a third option: buying a used vehicle that includes a warranty. It may sound like the best of both worlds, but does Mercedes-Benz's CPO program back it up? We'll break down what it offers, how that compares to other brands and what you can do if you want more coverage.
---
Key insights
To qualify for Mercedes-Benz's certified pre-owned program, a Mercedes must be under six years old, have less than 75,000 miles and pass a 165-point quality inspection.
The included CPO warranty lasts for one year with no mileage limit, but its coverage is less comprehensive than the bumper-to-bumper protection most other brands offer.
For better protection against unplanned repairs, consider buying a newer, uncertified model that still has some factory warranty remaining and/or an extended warranty.
Mercedes' certified pre-owned program explained
Unlike some other automakers, Mercedes-Benz doesn't have a fancy marketing name for its CPO program. It's called, quite simply, Mercedes-Benz CPO.
In order to qualify for certified status, a pre-owned Benz must be less than six model years old (i.e., a 2017 or newer in 2023), have fewer than 75,000 miles and pass a 165-point inspection at a dealership.
According to RepairPal, Mercedes cost 39% more than the average vehicle to maintain and repair.
CPO Mercedes-Benz vehicles also include a seven-day return policy, 24/7 roadside assistance, trip interruption insurance and a special CPO warranty that lasts for one year past your factory warranty's expiration date, with the option to purchase two additional years of coverage.
On the surface, these perks make buying a CPO Mercedes-Benz seem like a great way to save versus buying new while also protecting yourself from expensive, out-of-warranty repairs. However, the reality is often disappointing.
» LEARN: What does a car warranty cover?
How good is Mercedes' CPO warranty?
Simply put, Mercedes-Benz's Certified Pre-Owned Limited Warranty doesn't provide bumper-to-bumper coverage and, as a result, offers much less protection than the brand's factory warranty.
For context, all recent Mercedes-Benz models come with a factory four-year/50,000-mile bumper-to-bumper warranty. The warranty is also transferable, meaning if you buy a 2-year-old Benz with 20,000 miles on it, you'll still have around two years or 30,000 miles of coverage remaining.
Once the factory warranty on a certified pre-owned Mercedes expires, the CPO warranty kicks in automatically. (If you purchase a CPO Mercedes-Benz with no factory warranty remaining, the CPO warranty begins on the date you purchase the vehicle.)
But here's the kicker — while the factory warranty covers 5,000-plus parts, the CPO warranty only covers a few hundred.
"The CPO warranty is not the same as the factory warranty," the parts manager at a Texas Mercedes-Benz dealership told us. "The factory warranty covers basically everything but wear-and-tear, but the CPO warranty only covers a few hundred essential components."
The factory warranty covers basically everything but wear-and-tear, but the CPO warranty only covers a few hundred essential components."
While the CPO warranty still covers most of the critical components of your vehicle (i.e., the engine, transmission, electrical system, etc.), it also leaves major gaps in coverage, lowering the chance that your next breakdown will be covered under warranty.
How does Mercedes' CPO warranty compare?
Since it lacks bumper-to-bumper coverage, the Mercedes-Benz CPO warranty falls behind what most of its luxury rivals offer.
| Make | Additional CPO warranty coverage |
| --- | --- |
| Mercedes-Benz | 1-year/unlimited-mile stated component warranty covering ~300 parts* |
| Audi | 1-year/20,000-mile bumper-to-bumper warranty* |
| BMW | 1-year/unlimited-mile bumper-to-bumper warranty* |
| Lexus | 2-year/unlimited-mile bumper-to-bumper warranty* |
| Tesla | 1-year/10,000-mile bumper-to-bumper warranty* |
*Measured from when you bought the vehicle or the end of your factory bumper-to-bumper warranty
» MORE: Best CPO warranties
CPO Mercedes-Benz benefits
The extra benefits that come with a certified pre-owned Mercedes-Benz are also mildly disappointing. On the one hand, you get perks like:
A seven-day/500-mile return policy
24/7 roadside assistance that includes jump-starts, tire changes, emergency fuel deliveries and towing
Trip interruption benefits of up to $300 per day for up to three days to cover travel expenses if your Mercedes needs covered repairs while more than 100 miles from home
However, one notable omission is a loaner vehicle program or rental car assistance while your Mercedes is in the shop, which many other brands offer. You can always ask your Mercedes dealer and try your luck, but you're not guaranteed any help in the terms of the CPO agreement.
Do you need an extended warranty for your Mercedes-Benz?
You might want to consider additional protection beyond Mercedes' lacking CPO warranty. RepairPal, a site that estimates car repair costs, claims that Mercedes-Benz vehicles visit the repair shop 0.73 times a year (compared to the 0.4 time-per-year industry average) and that 13% of those repairs are "severe," costing owners $2,000-plus.
When we looked into the brand's extended warranty program, we found the cost of Mercedes-Benz extended warranties to be quite high (around $1,500 to $3,000 per year of coverage) but possibly worth it if you're worried about getting stuck with a massive repair bill.
You might be able to find a better deal if you shop around, too. (Warranty prices are often inconsistent between providers, so it can pay to get multiple quotes.) Just be sure to pick a reliable provider with solid reviews, and read your contract carefully.
» FIND WARRANTY PROVIDERS: Best Extended Car Warranty Companies
Label
Authorized Partner
Company name
Logo
Contact
Summary
Learn More

Label
Authorized Partner
Company name
Logo
Contact
Summary
Learn More
Bottom line
Buying a CPO Mercedes-Benz may seem like a good idea on paper — you get to save up to 50% versus buying new while still getting some guarantee of quality and protection against repairs.
However, because the provided warranty doesn't offer bumper-to-bumper protection, a CPO Benz may not be worth paying extra for, especially when paying $200 for a pre-purchase inspection and $1,500-plus for an extended bumper-to-bumper warranty might make more sense.
---
Article sources

ConsumerAffairs writers primarily rely on government data, industry experts and original research from other reputable publications to inform their work. Specific sources for this article include:

RepairPal, "Mercedes-Benz Repair & Maintenance Costs." Accessed July 19, 2023.
Did you find this article helpful?
|
You're signed up
We'll start sending you the news you need delivered straight to you. We value your privacy. Unsubscribe easily.