Consumer Complaints and Reviews

I purchased my Mini from a Mini dealership four years ago. It was a used "certified" car. In the time that I have had it, I have replaced every major part, including clutch, alternator, water pump, thermostat housing, all coils, timing chain, cooling fan motor, blower motor, both rear electronic locks, headlights, brakes, and even the passenger seat (the airbag detection sensor went out). Even though I did most of the work myself, I've spent over 6500.00 on it. If I had a shop do it, it would have been well over 10,000.00. I DO NOT recommend anyone buy a Mini. I am paying it off and selling it. I'm done.

Last Friday when I was driving home and my 2015 Mini hit a telephone pole. The car hit the pole at about 35 MPH on the driver's side at about the level of the headlight. The car was totaled. For whatever reason, no airbag was deployed. I hit the steering wheel with my chest and have bruised ribs but fortunately I am going to be OK (I was wearing a seatbelt). Up until now I was a loyal Mini owner (this was my second) but I am concerned how this car could hit and damage a telephone pole so severely it had to be replaced, without airbag deployment. More of a concern was what if the accident was even more severe. Has this happened to others? Obviously, my replacement vehicle will not be a Mini but others may want to use this as a cautionary tale.

OK, my last review gave the 2014 Cooper S manual trans a 4 star rating. I'll retract that now. My 3 yr lease was coming to an end and I did 6 months of research on sub compacts w/6spd man trans, turbo, power seat on driver's side, at a minimum, & good repair ratings, dealership close by. I could not wait to get rid of the MINI, the driver's seat was killing me. I didn't realize how irritating the dash functionality was until I leased a 2017 Chevy Sonic Premier, that's right a CHEVY! First domestic model car since 1976. 15 K less than a high end MINI. Fully loaded, great radio, intuitive controls all the way around, comfortable seat, easy shifting, 32 mpg on mostly suburban, inner city driving, not as noisy as the MINI. No complaints. The standard features on this model would have been pricey extras on a comparable MINI.
My last hours as MINI owner had me wondering if it was going to make it through the 20 mile trip to the dealers. It had been sitting for 3 days and would not go into 1st or 2nd for a few minutes. Okay, my Sonic is not cute as a Volcanic Orange button, its turbo is not a rocket like the MINI's was. And, it looks like a Chevy. I had my own personal paradigm shift on what was important to me in a car. After owning 3 Euro cars for the past 25 years, Volvo, Volvo, MINI, I decided I was done, done, done. If you have the need for a cute car, the MINI certainly is that, but you'll find the irritation factors outweigh the cutes in about 17 months or less. BTW, I'm not seeing 2014 Volcanic Orange MINIs on the roads/highways lately. I assume they all went to the bone yard (auction) like mine did.

I am a super fans of MINI COOPER since I was a teenage girl. I always wanna have Mini as my first dream car. With decades of hard work in my career, my saving money got enough to lease it. When I got the car and sent it to insurance company, the inspection report showed me that it is a used car with over 9 thousand miles on it! On 7/11/17, a dealer name Enrique ** from Mini of Morristown, NJ said found a car to me, but he never ever mention it is an used car. This is such a trick because the sales just wanted to make money out of me and push me to sign without explaining and showing me everything. What a "great" service! A sales push customer to sign? NO ONE WANTS TO LEASE A LOANER OR USED CAR!
The dealer Enrique ** told me the car is $32,000, but it is only $26,997. I have paid $3,000 down, $270.5 per monthly of 35 months by leasing. And a maintenance service fee $600 package (I called MINI Service it is only $399). Again, I want to lease a new car, not a second hand or loaner car. The main point is NO ONE mention it is a 9,662 miles loaner car or a pre-own car until I found out, this is such a fraudulent conduct.
On 7/14/2017, I called the manager Omar **, he is not helping to get this case done, he yelled at me, speak so loudly, and didn't even say sorry to me. Just say: "bring the car back, I give your money back." I took 2 days off, driving 2 hours from New York City to NJ, spend my time to deal with the dealer, and I am a client and big fan of MINI, I should not deserve they have this kind of attitude to me!
All in all, I cannot believe that MINI Morristown Dealership is so rude and deceitful! I have my friend accompany with me, so that I have all the text messages can be used as evidences. It destroyed my dream of the first mini car I have. I need to have my right back! I need an apology and solution on this as soon as possible. If your company just try to let it go and fool me, then I will file complaint to NJ Consumer Affairs, BBB. Furthermore, I will report it on all the medias since I am working in the media and PR field for 5 years, I will use all of my connections to get my fight back! Even seriously, sue Mini of Morristown. I am NEVER THAN EVER DISAPPOINTED!!! Shame on Mini of Morristown!!!

First, I am not a fan of BMW products. We owned a 2006 X3 which was purchased CPO from a BMW dealer here in NH in 2008. Had the car 6 years and it was at the dealer 11 times during the first 3 years of ownership for warranty repairs. Torn engine mount, failed sunroof controller, failed ECM, failed radio, failed drivers seat memory module, failed rear door latch, failed brake light, failed airbag wiring harness, broken rear coil spring, phantom check gas cap lights, multiple instances of gross engine misfiring when started which the dealer was never able to diagnose. And then after it went out of warranty, the troubles continued: broken other rear coil spring, failed CV joint, leaking oil filter mount.
In 2014, I convinced my wife to get rid of it at 105K miles because it was evident it was going to be a money pit. She then saw and fell in love with a used 2012 Mini Clubman S. Low miles, well taken care of, fun to drive. Seemed to be a good car and I stupidly thought that, perhaps, BMW had addressed their quality problems so we decided to buy it. The Mini had 23,000 miles and was still under warranty so I thought, "OK. The car is a daily driver that is not abused in any way and only driven on paved roads."
Car went in for a service at ~28,000 miles; nothing wrong. Went in again just after the warranty expired for a bad ABS sensor in the right front wheel and the dealer was nice enough to fix it at no charge. Run flat tires were replaced with non-run flats at around 40,000 miles. Always hated the run flats because of the very harsh ride. You could feel every imperfection in the road. New tires were great and gave a much improved ride quality.
Right around 50K started hearing a droning sound from the front end and the tires started wearing oddly. I am an excellent mechanic and have been doing all my own car repairs for 40+ years. Oil changes, brakes, shocks, engine repairs, transmissions, torque converters; you name it, I've done it. So I quickly found that both front wheel bearing assemblies were bad. I mean wobbly, sloppy loose bad. Car was out of warranty and I knew Mini would charge an arm and a leg for the repairs so I did them myself and saved $$. Not happy about wheel bearings going bad at 50K but, oh well, it wasn't an expensive fix because I did the work myself. Probably caused by the crappy run flats transferring shock and vibration to the suspension.
No further problems... until now. Car has 60K on it. The other day all three of our cars were in the driveway and my sons and I were standing there when we heard a loud "ping" sound. Couldn't localize where it came from but I know the sound of metal snapping. So we quickly checked over all three cars but didn't find anything. A few minutes later I asked my son to move the Mini so we could play basketball. He starts the car, puts it in reverse and the moment he started moving backwards, the left front dropped 4 inches with a bang.
Got the car up on the jack, pulled the tire off and saw that the coil spring had snapped about 1 full coil up from the bottom. I was dumbfounded!! I couldn't believe that a car with 60K would have a spring break let alone break while sitting still in the driveway. Other than the BMW, I've never had a car or know anyone who's seen a coil spring break like that. Thank God it happened in the driveway and not on the highway as I'm sure that the sudden change in the steering geometry would have caused a potentially fatal accident.
Called the Mini dealer 35 miles away in Bedford, NH and explained the situation and that I wasn't happy about the coil spring breaking at 60,000 miles and potentially putting my wife's life in danger. I asked them to send a wrecker and get the car and replace the spring for free because a close inspection of the break clearly shows it had cracked at some point, rust had invaded the crack and weakened it. This is clearly a defective spring. And, while they were at it, they should also replace the right spring too because now it couldn't be trusted either.
They refused to do anything. Said it was normal for springs to break. Told me it was my problem to get the car to them if I wanted them to repair it but they would be happy to sell me a new strut assembly (which they didn't have in stock anyways) if I wanted to do it myself. We went round and round about the defective spring being Mini's problem, not mine, but they wouldn't budge. Suggested I contact Mini USA which I did.
After waiting 3 days I was told that I had to get the entire car to Mini of Bedford, at my expense, for them to "diagnose" the problem but that there was no guarantee Mini USA would pay for the repairs. I told the nice woman that the diagnosis was very simple: The defective spring broke! I explained that it made no sense for me to pay $250+ to have the car towed to the dealer, have them "diagnose" the broken spring at $120/hr, then tell me I would have to pay for repairs (another $300+ for the part(s)/labor) when I can get new strut assy for $125? So I would potentially be out $500+ for their defective spring. And, if I chose to repair it myself, then I'm on the hook for another $250 tow back to my house?
She said Mini USA would not consider doing anything until the car was brought to the dealer. I offered to take pictures of everything and send them to the dealer and anyone else inside Mini/BMW. I offered to remove the strut assembly and bring it to the dealer for them to look at. I offered to do all the repair work myself if they would pay for the parts, since, after all, the spring is defective. She refused it all. I asked if we could escalate this issue higher inside Mini USA. She said no, she was the highest person who would deal with this.
Mini/BMW does not stand behind their products at all and does not give a crap if their defective parts could cause fatal accidents. I am through with BMW forever. I've learned the hard way that they build cheap cars with cheap parts and that they could care less about driver safety. A coil spring is a vital part in any suspension and for one to break with so little miles is totally unacceptable to me. There's no way you can convince me that it's normal for a coil spring to break under normal use.
When the X3 had the broken rear spring I did a little research and found that BMW used to use a German company for their springs but had switched to a Romanian company in the early 2000s. Since then, hundreds of reports cases of broken suspension springs across all their models. I don't know why there hasn't been a NTSB investigation/recall yet.
How do I know I can trust these reviews about Mini Cooper?
855,731 reviews on ConsumerAffairs are verified.
We require contact information to ensure our reviewers are real.
We use intelligent software that helps us maintain the integrity of reviews.
Our moderators read all reviews to verify quality and helpfulness.
For more information about reviews on ConsumerAffairs.com please visit our FAQ.

Horrible Mini Service Experience: On Wednesday, May 24, I called a Mini Cooper dealership in Burlington, VT. A mechanic I use down here in Southern Vermont told me I need new rotors and brake pads. Before I drive two+ hours to Burlington, I want to be SURE these items are covered in the extended warranty I purchased. After a pause, I was told "Yes they are - we'll change your oil and get you new rotors and pads." I wanted to be 100% sure. So after hearing this, I cancelled work on Thursday and left on the TWO HOUR drive to Burlington. This is the result:
I waited in the waiting room for an hour and a half while my car was being serviced, at which point someone from the Service Dept came out - and handed me an estimate for over $1,100.00. "Your calipers are seeping." I said I didn't want the new calipers - I planned on trading the car in soon. I didn't hear anything else: "Okay" was the reply from the Service Dept Rep. He came back 30 minutes later and said "You're all set." But the funny thing was the lack of any indication of rotors and pads on the bill. I went out to my car, and saw there was no brake work done, at all. I was not informed of this - I could have driven off thinking I had new brakes. Instead I still had the dangerous situation I drove the two hours to Burlington to have fixed.
I went back into to Service dept and wanted to know why they had not replaced the rotors and pads. The reply was: "This is tricky" - just what you want to hear from an auto dealership. "Your calipers were seeping, and this voided the warranty." Before I could go any further he then dropped another bomb: "And your warranty doesn't cover the rotors and pads anyway."
So that was three hundred miles and five hours of driving - for absolutely nothing. I'm getting out of Mini Coopers as a result of this experience, and I would strongly advise anyone to STEER CLEAR of any and all Extended Warranty offers made by any car dealership - it is a complete con job. And you might want to consider this as well: after 70,000 miles, these cars become incredibly unreliable and expensive to own: AT 70,000 miles, things started to go expensively wrong: another dealership, a Mini dealer in Albany, NY, told me I needed a new thermostat - and wanted $1000.00 ($975.00) for the repair.
I said no thank you - and took it to a certified independent BMW mechanic, and got the exact same job done for under $500.00. I needn't tell you - if you have the deep pockets and don't mind being ripped off on a continuing basis - by all means keep using the Mini Cooper dealerships. They are more than happy to have your business. They will never get mine again.

The problems with the Mini Cooper are two-fold: 1) the design of the car is atrocious. 2) the maker & the service are designed to financially abuse the purchaser. First, the design flaws: OK, this car was designed as a toy, not as a practical piece of transportation. But why did they make the dipstick impossible to read? Why did they go out of their way to make the clock a brain twister to reset the hours (which we do twice a year in America)? Why did they make it so that putting the windows up and down while driving is actually a painful distraction from driving?
Other than that, the car is small but has terrible fuel efficiency. It is too small for road trips (unless you really, really like this car), too small for carrying much more than a few groceries, and too small for anyone with children. Yet it is not a luxury sports car, and it sure isn't an economy model. The ride is nauseating. There is such turbo-lag that it is dangerous to try to pull into fast-moving traffic because your car will wait a beat or two before lurching forward.
NOW, the use of this car as an instrument of financial abuse: this car is designed to take your money away from you. My wife bought it to drive to the train station and yoga on weekends (not good for anything else, really). She bought it as a "Certified" used car from the Mini dealer. In a year and a half, she put on 900 miles. I took it in for an oil change - and they told me I had to replace the brake fluid ($150) as well as the "micro-filter" ($110). Another 18 months, another 1700 miles -
and THIS TIME the dealer wants us to spend more than $3,700 to fix all the little things they say are rotting off the car everywhere they look. To review, with oil changes, that is more than $4,000 in maintenance to drive a "Certified" car 2600 miles over 3 years. Good thing / bad thing? BAD THING! Bad bad bad car!

Bought my Mini new in 2010 and absolutely loved it. Always had the dealer service done to schedule. Had very few small issues for the first several years. I had approximately 36,000 miles after 4 years then took a couple of cross country trips and added a quick 20,000 miles. I love good road trips and my Mini is plenty fast and fun. With the over 50k on the odo my engine had an oil leak. Got it fixed pronto for $300, shop never did tell me which cover blew out. Just that it was a cover on the side of the engine??! No problem they fixed it. At about 64,000 miles I noticed my coolant pressure tank needed coolant. Not much but enough to know I had a coolant leak somewhere.
I did a search online and found my water pump was still covered under a 7 year 80,000 mile special warranty so I took it to the dealer for the work. Well the water pump is bad but so is the thermostat and hose. Pump covered, thermostat not!!! The dealer wants $800 and change. I can't afford the 800 so I'll have to keep a close eye on coolant levels. I think Mini Coopers have an ongoing issue with water pumps and thermostats, wouldn't you think the thermostat would also be covered. Crazy! So if you buy a used Mini with 50k or more miles make plans to cough up big bucks for repairs that should be considered defective and covered under warranty.

The Mini is fun to drive, has been reliable and almost trouble free. It is also comfortable and spacious for its size. Annoying things are a poorly designed heater, it only produces heat or demisting the glass when set to the highest and noisiest setting, the AC is very poor. The windshield wiper just has two speeds fast and very fast, great if raining hard but a pain in drizzle or lighter rain as one has to constantly turn the wipers on and off. Hate the no flat tires, the car has no spare or jack, so effectively cannot drive further than 50 miles from the dealer as the low flat tires can only be fixed by them or more likely replaced at $500 a pop. If Mini had the common sense to fix these 3 basic issues, they would have a terrific car.

2 years ago I found my beautiful Mini Cooper Convertible, a beefy convertible I've wanted since I was a kid! Fun to drive, but not nearly enough power. I feel like it was at the Dealer getting services a LOT but it has 19800 when I bought it and MINI covered the maintenance/service up to 36k which was a dream. Tires had to be replaced due to them not being rotated before I bought it. I did start driving 25mi each way to work in LA traffic, but this has gotten ridiculous.
In May of 2016, I noticed my oil light coming on. I didn't think much of it until my bf took it to the dealer and they stated it was just really low on oil and since I was close to getting an oil change, went ahead with the service. 5 months later, I noticed my car sounding weird/grinding. Checked the oil level and you can barely read the stupid dipstick in this car. Looked fine. Checked an hour later and it was EMPTY! There was NO OIL. I filled it with 5 quarts! I called MINI and other shops and this is "normal"?! How is burning 5 quarts of oil and having little to no notification normal?
FFW to Feb 2017, My car has always lacked a lot of Gusto, but I noticed it sputtering then accelerating, esp on the freeway around 2000 rpm. I thought it may be a fuel line issue and needed a flush. Called a mechanic who specializes in MINIs, and he said it sounded like it may be a trans issue. Took it to AAMCO and sure enough my transmission has to be rebuilt/replaced. MINIs powertrain warranty ends at 4 years 50k, My car is 4 years, 3mo and has 51k. BS! Luckily I purchased an extended warranty from the dealer I bought it from (not MINI) and after fighting with them for a MONTH I got a used transmission put in. I'm getting it today but I'm seriously considering getting rid of it even though I am upside-down on my loan. This is ridic! Not to mention the stupid brakes/rotors have to be done at the same time. I knew MINIs needed some love, but this is too damn much.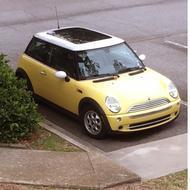 My daughter and step-daughter both bought new Mini Coopers in 2003. They drove them and loved them until 2013 when they both bought new ones - then my daughter gave me her 2003 because my Kia SUV was a repair nightmare. I have had nothing but good luck with the auto... And I do maintain it as I'm supposed to. Last year my power steering pump went out - cost $808 to replace. Then I found out Mini had a recall on it so I sent them my bill and a letter. Now, remember, the car at this point was 13 years old, and they refunded every penny of my repair. Now how can you beat that? I get great mileage, everything works great. Yes, I've had normal repairs done, but the only complaint I have is there is a lot of road noise which has been corrected with the newer Mini's. PLUS... No one realizes this car is now 14 years old - looks like the new ones.

I wish I read the reviews before purchasing a 2010 Mini Cooper Clubman S. Mechanically, this has to be the absolute worst car ever. Let start with the timing chain. Didn't snap once BUT twice, even after the recall fix. Then, within the same month, the thermohousing unit cracked and cause coolant to run out of the car. That was a lovely $500 fix. Then the AC compressor went a month later, that was. $1200 fix. The S model also burns oil, I have to carry a few quarts of 5W-30 on me at all times (that's no joke, if you open my trunk there's two bottles in there). My most recent problem is the latch that locks the truck doesn't shut. I have to fiddle with the latch every time I try to close it. Lastly, where the spare tires goes in the trunk, there was about a gallon of water sloshing around back there.
Anyone reading this and thinking about purchasing a Mini; don't. Believe the reviews here. I wish I did and now I'm paying for it. That leads me to my last complaint: Mini doesn't care. I made the mistake of going there twice for my timing chain and it was the biggest mistake. They'll also find several other problems that do not exist. My Mini has enough problems. I don't need fake ones. Go buy a Toyota or Honda. Seriously, stay away.

2009 Mini Cooper S owner - In 2014 It was love at first sight, so much so that I flew to Colorado to Ralph Schomp Mini to pick up my car and make the drive back to Texas. A real beauty - pepper white with blue racing stripes, a blue jean style convertible top, gorgeous black rims, paddle shifters, heated leather seats, and only 30k miles!! I should have done my research. This year is a "lemon". There is a huge class action lawsuit where Mini admits the Timing Chain is defective. Shortly after buying my car (in 2014) I received a notice in the mail regarding the lawsuit. Of course, I panicked and went to the nearest Mini Dealership, Momentum Mini, who calmed all my insecurities stating the timing chain was replaced and handled by Ralph Schomp Mini.
Funny thing is in February of 2017 my car started the famous "Death Rattle" (go ahead and google it). The class action lawsuit was good for 7 years of 100,000 miles for the noted years with the defective timing chain. Here I am with my Mini in the dealership, around 2.5 years after purchasing (and after the timing chain was "replaced") and I'm told the entire part was not in fact replaced, only looked at, and Mini decided the entire timing chain kit did not need replaced. Mini has DENIED any liability in this defective part of in the improper replacement. My bill is now running well over $2,000. I WILL NEVER BUY ANOTHER MINI... and I was the owner of two. My mistake. Mini has soured me. Do your due diligence and read the reviews online. Many people this year are experiencing multiple timing chain replacements among many other repairs. It's not worth it... and they're not a company that stands behind their product or their customers. Awful.

One star for the Mini dealership, four stars for the car. I own a 2007 Mini Cooper S that I have owned for three years with just over 100,000 miles. I absolutely love it. The car did have a major oil leak, but my boyfriend (who is a trained mechanic but doesn't work for a garage) and I bought a kit from Detroit Tuned and rebuilt the turbo ourselves based. Using Mini forums for people who had a similar leak was a huge help. We repaired it for a tiny fraction of the cost it would have been at the mini dealership. It's not perfect, but the leak is fixed. Oil leak aside, this car does consume a lot of oil and you need to keep an eye on it. There have been a couple of other minor issues, but paying close attention to the car made it easy to nip those in the bud.
I don't trust the dealership at all since I went in for a quote on the oil leak and they quoted me five grand for that repair and a bunch of other repairs I didn't need. For example, I had a faulty brake sensor and they quoted me all new brakes despite the fact that they were brand new and I'd just replaced them. If you get a Mini, I highly recommend NOT getting your repairs done at the dealership unless it's totally under warranty. You're paying for the brand with them, not the repairs. Despite all of this, I love the car. Not a day goes by that I regret buying this car. It fits me, it's fun to drive, I enjoy how compact it is but I can still haul tons of stuff. I'm looking right now to trade mine in for a newer one, simply because it's getting older and I might as well upgrade to some newer features while there is still a strong trade-in value.
Moral of the story, this isn't a car you can just drive and ignore between oil changes, but a car that you need to pay close attention to otherwise it can become high maintenance. And find an independent shop or friend who knows auto mechanics, and know what the common issues are with these cars before you buy so you can anticipate them. That may sound like a lot of unnecessary work, but this is more of a little novelty sports car than your run of the mill family car. It needs a little extra love.

Summary: My Mini had bad quality, and almost killed me twice in 3 days; horrible service; completely unacceptable. Car situation: 6 months old, around 4,000miles, purchased Aug. 2016 from mini of St. Louis. Details about car quality: 2/26 Sun.: When I drove on highway, my car lost power immediately. Luckily I could make it to road shoulder. Car was towed to Mini at the same night. I got my car back on 2/27 and was told that this issue was caused by bad gas. But I only went to Sam's Club to get premiums gas. After I got my car, I drove home directly.
This morning 2/28, I drove my car to work. My car was broke down again when I was driving on highway around 7am which was rush hour. This time, I couldn't make it to road side, because there was too much traffic and I was using most left lane. Due to drivetrain malfunction which was shown on the panel of the car, the car stopped on most left lane. I almost got killed by this situation. I had to call 911 to get help. Policemen came over to shut down the highway and pushed my car from the left lane to the road shoulder.
How could my car broke down when it's just 6 months old and only has 4,000 miles? How could Mini of St. Louis gave me the car without fixing it and put me in life threaten situation??? What's really wrong with my car??? What's Mini quality??? My Mini almost killed me twice in 1 week!!! Details about service: Mini road service: 2/26 Sun. When I called Mini road side service, they used 1 hour to locate my car, when I was stuck on highway. Your road service finally located me and told me the tow car would show up in 50 mins. After 50 mins, your customer service called me and told me the driver cancelled it. And she told me they couldn't find any tow car and asked me to leave my car and would tow my car next morning on the highway. I refused it. I told her I was on the highway, nowhere to go and worried about my car would be hit by other cars. Finally she agreed to help me to find another tow car which showed up around 1 hour later.
Totally, I sat in my car around 3 hours on highway to get your help. That's unacceptable!!! This morning, when my car broke down again on highway, I called Mini of St. Louis to get help. But they answered my call and refused to help me and asked me to call Mini road side service. When I called Mini road side, your customer service asked me to call local service and told me that I could get service quicker. How could both sides just kick me around when I was forced to park on the high speed lane. Finally, road side service agreed to help me and the tow car shown up around 9 am. Total 2 hours. Police station has this record, since they came over to shut down the highway and moved my car.
Mini of St. Louis dealer shop service: gave me back the unfixed car and put me in danger. This afternoon, I went to Mini of St. Louis and told the sales manager what happened again and requested to changed to another new car. Because what has happened to me, I couldn't continue to trust this Mini. The sales manager refused to replace my trouble vehicle with new Mini. And he told me I was unreasonable!!! This car and service threatened my life twice, and the response they gave me was totally unacceptable.

2010 Mini S extended warranty - OK I purchased my Mini about a year and a half, bought all the bells and whistles to protect it from major work inside and out. 2 months after check engine light came on. Took it in, "Oh it is just the sensor BUT you need new spark plugs." OK well should be covered NOT paid over $200 and they reset the sensor. My Mini run hot, towed it to the shop and it needs a lot of work. Now seems since I have been changing the oil myself they do not wanna honor my extended warranty to fix what is a $2,300.00 buncha crap stuff. So my question is is my 2010 Mini S extended warranty voided since I like saving money and not driving so far to the dealership for oil changes?

My son was excited to buy his first car. Bought a 2007 Mini Cooper S fall of 2016 and this week the timing chain broke while he was on the freeway. Lucky he was able to make it off the freeway before he was hit. He found out that the timing chain was recalled. The recall was extended to 7 year or 100,000 miles last January 2016. But that wouldn't do him any good as his car is now 10 years old. What was the purpose of BMW doing a recall that most owners couldn't even get. When the chain broke it dented his valve and now he is stuck with a $3000 bill. He is a new college graduate and trying to make it in the world, to be screwed over by Mini Cooper/BMW.

Don't ever buy a Mini Cooper new or used. Awful awful awful. I purchased a new Mini Cooper S in February 2007 and just recently traded it in for another car after driving only 85k miles. A partial list of what was replaced or fixed - two timing chains, two high pressure fuel pumps, two engine computers, two thermostats, two sets of spark plugs, one water pump, two walnut cleanings of the intake manifold, turbocharger oil line + other nightmares that I would just as soon forget. Not to mention bmw brakes having to be replaced every 20k ($800.00 per axle) and clutch (it was a manual) at 50k when most for me last >100k ($2500.00). It is critical if you own one of these to check the oil periodically as it will use some. Many of the engine failure problems that happen are because all the oil goes and the vehicle dies. The vehicle will give you no warning of low oil. It is the owner's liability.
I traded the vehicle to a dealership because I could not in good faith inflict it on someone directly. Fortunately, between factory and extended warranty did not have to pay that much to repair BUT no car should have this many problems. Engine warning lights would keep coming on than going away and after a few years never could trust the car to not breakdown so stopped driving it long distances. The mechanics has a hard time diagnosing these random failures so had to wait till could hold the code for them to fix. This is not a car that a regular repair shop could easily diagnose. If it was complex or an engine code, had to go to the dealer. Have owned regular BMWs before and really liked them. Do not understand how BMW could attach itself to a product this bad.

I bought my Mini at East Bay Mini but soon realized that going to Mini of Marin was a lot easier than the drive to the East Bay, and so with that being said that is how I arrived at Mini of Marin. I feel that my 2009 Mini Cooper S was a lemon from the get-go. I have had nonstop problems with this car since purchasing it. The car has 67,000 mi at the time of this review. The reason I was prompted to write a review is because of negligence by Mini of Marin during yet again another servicing. This time I took the car in because I claimed the car was popping out of 2nd gear, they claimed the car was doing no such thing but kept the car for almost a week and after getting it back it never popped out (so why would you need to keep it that long if there was nothing wrong with it).
So I have it back for a week plus and never opened the passenger door and today I opened the passenger door and find that the metal runner alongside the seat that says Cooper S is no longer sticking to the floor and is bent and making a terrible noise upon closing the door. I have always been very pleasant which is saying a lot after how many times this car has been in the shop, but there is a limit to how much abuse a customer can take. I really wanted to write a review to the Headquarters of Mini but I felt it would land on deaf ears. Within the last year this car has been cooked 2 times for carbon build up, had a new engine (which Mini headquarters required me to pay a portion, even though the car only has 60,000 plus miles), new clutch, popping out of 2nd gear. I feel like I spend more time at the Mini of Marin dealership than I do at my job.

The cars are garbage - trust what you're reading online because the issues are real. The dealers say "well" it's a BMW - when your service bill is regularly $800-$4000. Well then I guess Volkswagen charges their customers PORSCHE repair rates? FIAT - Lamborghini? Turbo replacement - 70,000 miles = $4,000, clutch replacement 60,000 miles = $2,800 the whole front end of the car comes off, 2 water pumps & two tows!
Car sucks oil like the Exxon Valdez 1qt every 1k miles at least and you have to check it ALL THE TIME. I haven't had to do that since my first car in 1987 - which was built in the 70's!!!! RUN FLATS SUCK - harsh ride, costly to replace - TPSS sensors $199 each. Car engine clacks/rattles/ ticks/hesitates (turbo). Instrument cluster lighting - pixels go out. Third brake light - no longer working - $300 + labor. Convertible top wear (rubbing the mechanism) dealer says outside influence/tear - but it ISN'T MINI Corporate doesn't want to hear it - doesn't acknowledge anything let alone work with you.
The good things are it's a good looking car, fun to drive but not near enough to offset the horrific expenses to keep it maintained and fix the amazing amount of problems that come up. Like others in the forum say - MINI Corporate considers everything to be your problem - too bad, so sad - next customer please. Well not me. Can't wait to get rid of it.

Had my 2013 Mini Cooper base convertible serviced at Mini of Pittsburgh, and was to be charged $855 to replace 4 spark plugs and 4 coils. My Mini only has 53,000 miles on it. Mechanic was supposed to call me before they made any repairs, and I had to call them to find out what was going on. The mechanic led me to believe the repairs were already done or in progress, then quoted me the cost. He then also tried to talk me in to having a new belt put on. I Asked if all 4 coils and plugs were bad and the mechanic said no, but they had to replace them all per Mini. I told the mechanic that I was in shock at the cost and finally agreed to take the cost down to $759. $400 in parts over $300 in labor plus cost of diagnosis!
You should be ashamed for screwing people like this. I will never recommend or purchase another Mini, and in fact will be getting rid of it asap. Spark plugs aren't supposed to be changed until 60,000 miles, and the coils failing at 53,000? I'm posting my experience and complaints with Mini and Mini of Pittsburgh with the BBB and online sites.

I've never owned a car so fun to drive. My 2010 Mini Cooper S Clubman 6-Speed had plenty of spunk and was on rails. That's where the joy ended. The downhill started with an engine light at 100K miles. After $2,700 in suspicious repairs, I was told I wasn't driving it right. 6 months later, without any warning from the amazing computers, the timing chain broke. Now I have a great looking car that needs $10K in repairs. The dealership in Portland has been accommodating with loaners, etc., but they aren't admitting these vehicles are not designed for higher mileage and they are all too willing to keep bleeding me dry with the repair bills. I have thought about having a third party replace the engine for $7K, but with the poor reliability, I may just junk the car instead of sinking more good money after bad. Will not be buying another Mini.

Have a 2010 mini clubman and once it hit 80000 miles, of course the extended contract (yes, I too thought it was a warranty) expired, I have had nothing but problems. Refuse to go back to dealer 1 hr from home. First the engine fluid leak, $1000 repair, then engine light is on. Codes indicate it's the thermostat so they replace the entire thing, another $600. Five days later, engine light back on, car sounds terrible, fan runs after turn off car, and brake light is out. Mechanic now can't figure out what the codes mean when running diagnostic tests. Can't catch a break - but will be selling as soon as possible provided someone will buy!!! Will never buy another MINI.

I have a Mini Hardtop. I loved this car. I have it all decked out. Now I just hate it and rather have a honda. I have taken care of all common maintenance. My car only has 34000 miles, and here go my problems. Car doesn't want to idle, driving rough, does not feel like it wants to shift (I have manual). I took it to repair and all the fuses needed replaced and the car surprisingly was eating oil. 1 month after repair, I am back at it again, getting it towed to find out what the issue is now. I already had the computer reset 2x at dealer. Now it won't start although the lights and radio will not work. I am so disappointed.

I have a MINI 2009 Clubman S. At 48000 miles, I had to replace the turbo. At 58000, I had to replace the engine for a failed timing chain. I will have put 10000 more into a car costing 28000 with 56000 miles total. Both the turbo and the timing chain gave me no warning lights from the super duper computer system I was sold on. My dealership in Memphis Tn is horrible as well. I went to one of the dealerships in North Atlanta, Wonderful service! I had been missing the passenger foot mat for all the visits to the Memphis location for years. They never replaced it. The Atlanta dealer did at no charge. I did not even ask. I am at my wits end with my dealership and this lemon of a car. I am talking to an attorney tomorrow.

My wife and I purchased a 2010 Mini Cooper convertible at Greenville, S.C. in Sept. of 2010. The vehicle was fun to drive and could easily bring out the teenager in you. After over 5 hours of being brow beat in the dealership, we left with what we were led to believe was a 5 year, 100k, extended warranty. We sadly found out that it was an extended service contract. We also found out that, at this dealership 2 hours from us, there always happened to be over $100 in work needing to be done that wasn't covered. This quickly rose to $500-600 each visit. When we took our first trip of over 2 days or went to buy more than 2 bags of groceries we quickly learned the best way to put items in the rear seat was to lower the top. So much for the $500 rear seat cover I ordered. We stopped using the rip off artists in Greenville, finding a repair facility locally that is reputable and does fantastic work, though the expense of service was still high due to Mini's pricing.
Recently the engine light has been coming on and the vehicle began skipping. Our repair shop did all they could, sometimes at no charge to us, to repair the vehicle. They suggested we take it to a dealership. There was a new dealership that had opened closer to our home. We took the vehicle there and it took them a week to call me to report that the #1 plug was fouling and the suggested repair was to replace the engine.
The vehicle was serviced regularly with all recommended services being completed locally. The vehicle was not abused, driven by 2 60-65 year olds. I think it is very poor workmanship when a vehicle with under 120k miles has to have the motor replaced. I was told by the dealer service manager that this was "high mileage". Basically got the same from Mini corporate and that this may also be the norm on BMW's .If you have a Mini get rid of it before 100k miles. As far as the manufacturer is concerned you have a disposable car.

My review will be short and sweet. I've learned over the last couple days that BMW is a professional corporate thief. My wife owns a 2012 Mini Cooper Countryman. I will admit she loves the look of the car and I will say that it looks pretty sleek. I won't go into details but her battery died and would not hold a charge. No worries all I will do is buy a new good battery and replace it. After needing to take the passenger's side wiper blade off to remove the stupid battery I learned I wasn't even close to being done. I learned I had to take her car into the dealership so they could program and certify my new battery to the car's computer. I called three dealers and the quotes were $75, $60 and $100 just certify the battery with a laptop and BMW software. I bought an expensive battery costing me $195 and then I had to pay the dealer $75 to program the battery. IMO that is horse **.
Why would BMW engineers design the car so that you had to take it to the dealer for such a simple maintenance project? Obviously I know the answer to my question and that is $$$$. What scares me is if I had to pay almost $300 to change my battery what happens when something real goes wrong. In the end I guess this is really my fault because I should have researched what I was buying. This is the first and last product that I buy from this corporation. It's not really the money that ticks me off but rather just the fact that BMW is one greedy bunch of people. I will make a concerted effort to tell my friends, family, peers, team-mates, acquaintances, neighbors, people I see at the store, people who are stopped at the same red light as me, my clergy, my Facebook friends, my Twitter friends and last but not least God to never, never, never buy a Mini Cooper or Mini Popper!

I first purchased a used 2011 Mini Cooper Countryman with automatic transmission in early 2015. I owned this car for 4 months and at about the 2 month mark I noted the transmission seemed to be having a hard time with the shift into 2nd gear when the car was cold. Initially, it was so infrequent that I thought it was nothing but then my boyfriend noted the stutter as well. Throughout the third into the fourth month of ownership, I returned to the Dealer for service three times trying to correct the issue. They insisted they could not duplicate the problem even when I left it for several days so that they could run the car cold. I was moving to Greenville, SC and was uncomfortable driving that car that distance with a faulty transmission so I traded in the car on a new Mini Cooper 4dr hardtop.
It is important to note that I had purchased a rear mount bike carrier from the same dealer about 2 months prior and had used it only about 6-7 times since the $700 purchase. I dealt with the same salesman on many occasions throughout the 4 months, Ryan **. When I decided to trade in the 2011 for a new Mini, he was aware of my need for a rear mount bike rack. When I picked the car up at the time of purchase, they had to remove the bike rack from the Countryman and install it on the Cooper. They were unable to but assured me that mini had an adapter for it which was not yet available.
I moved to Greenville, SC and after the winter, I went to the local dealer, explained the situation to them and asked whether the adapter was available. They informed me that with the 2016 year model, the rear mount bike rack required a factory installed option to be a part of the car at the time of purchase and that there never was nor ever will be an adapter. My car did not have a factory installed bike rack option. I have a shoulder issue that prevents my using a car top mount. Mini of Rochester AND Ryan ** failed to provide me with a suitable vehicle for my needs and in effect lied to me at the time I picked it up (note, I had not yet ever driven it off their lot after purchase) regarding the adaptability of the car I purchased.
I am stuck with a new bike rack I cannot use and a car that cannot transport bikes. Therefore, I will need to buy a new car. They could have corrected this issue by telling me that at the time and I would have bought a different vehicle from them that would permit the use of my bike rack, but they did not. After this experience, it will not be a Mini, nor could I ever suggest anyone buy a Mini given the ethics of the car dealer as displayed by their representative, Ryan **. I tried to post this testimonial online. However, Mini picks and chooses what gets posted so your testimonials are not accurate representation of customer satisfaction. Another reason not to trust Mini.

I purchased a 2009 mini cooper hard top used with 50k miles from the dealer. I was so excited to finally have my dream car, and for a year or so it was heaven. The car was not only adorable, but fun to drive and got great mileage! Sure, I had to pay for premium gas and oil changes were around $100, but the car was a dream. That was until the problems started to roll in at around 60k miles. The car began making a thumping noises after driving (with the engine off) and the engine would idle very loudly and even rattle. I took the car into the dealer and they assured me it was fine. One night the engine died. The cars oil had leaked into the engine and the engine was done. Third parties wanted 7k for a used engine replacement and mini wanted 10k for a new one. I was devastated. That was over half the price I bought the car for.
I found someone who was willing to rebuild the engine for 4k. That lead to more nightmares. Several nights making long drives the car just died on me. Stranded and alone I had to have a friend pick me up and the car towed (at least 3 separate times) and then wait for weeks while the car was in the shop. The car was on its last leg, huffing and puffing around, ready to die any second. More repairs were needed. Mini said the car needed a part, I can't remember what it was, and that it would be $900. And only mini had the part.
Recently I was rear ended on the freeway and the car was totaled. It was a rare case where the person whose car is totaled is actually happy about the situation. I still have a few more payments left on the car, and the payout will cover just a bit more than the payments and the engine rebuild, but at least this is done. Everyday driving my mini was uncertain. I never felt safe in the car. That said, I loved the car. It was still fun to drive and so cute, but the anxiety and maintenance repairs make this car criminal. I would not recommend this car to anyone unless they are leasing it or rich and don't care about all of the repairs.

I bought a 09 Mini Clubman s and at 53k the turbo oil line started leaking. Fought with dealer to repair and dealer just played games. Mini America didn't seem interested in helping. This oil leak is a known problem and Mini should have recalled this. Now it failed completely and I had to pay to have it fixed. Mini knows it's an issue by they put a cheap heat shield over oil fitting to stop the fitting from failing! But won't acknowledged this is faulty and dangerous. When it finally failed and started spraying oil all over! My brakes were soaked and couldn't stop fast enough! Not to mention the smoke that overwhelmed the cabin and windows.
Anyone who has had this issue needs to make a complaint and get together to make Mini pay. Another issue is the carbon build up inside intake that makes your Mini have horrible acceleration before 3k rpm. You have to have it walnut blasted and buy a delete plug to stop the returning of emissions being put back into intake.
Mini Cooper Company Profile
Company Name:

Mini Cooper

Website:

http://www.miniusa.com/content/miniusa/en.html