Consumer Complaints and Reviews

Why am I liable for something that has not been my fault? I am giving this a day to be resolved then I will go to my lawyers which is scorpion and I will not give up. I refuse to pay a service. When I pay for the service if I wanted to pay I was not going to take the service plan. I know I have to pay for the brakes. I will not pay the service so let me explain myself for the 100th time. I took my car for the service as agreed with Kia east rand branch. On the 3rd I had a accident with my car. As per attached you can clearly see I picked it up on the 23rd of Dec knowing I never skip my service as you can see and I'm never late either. I tried phoning Kia Kempton as that's where I always take my car. Disappointingly no one responds. I then phone your kia kempton sales to find out why is no one getting back to find out oh they closed. Fair enough.
I go on your useless website where it clearly states book a service, leave your details, someone will get back to you. And to my surprise guess what? No one did. So sad. This I did in Dec knowing my car needs to go. I desperately try and get hold of someone. No one phones me back. I phone your branch east rand either the 28 or 29 Dec. I get the following words: "Sorry we are full but we can help you the 3rd." Knowingly this is not going to work as it's due now they assure me it's no problem at all. So I believed your people again. I'm doing it as per how I'm suppose to keep in mind as attached my car went in. So I could not do it as I usually do early and if you bothered phoning your customers back this won't happen. So I get a nice phone call today. I need to pay for a service. Now look the lady there well done but for the rest useless.
So I'm giving this one day to be resolved so I can take my car at the cost of you all not me as I pay for the service plan and I was not at fault as you can see. So one day and then I'm taking this further. I will not leave this. I will pay for my brakes. Not the service. My number to get hold of me; **. I expect a call in the next hour. As to how this will be resolved this car is not second hand it's not ten years old and it's sure as ** has never missed a service and kia kempton didn't say nothing at all. So blame your staff not me. I pay you still and what's sad it's 200000 not a 5000 second hand car. This is disgusting to think I wanted to buy another kia when this is the treatment you get when you not at fault between kia and liquid capital? My car will be serviced at your cost. Decide how so I can take it as I'm running the km up by having it again your fault. One hour and I'm sending it to my lawyer.

My 2011 Optima's engine just failed as well in the same fashion that many of the previous posts have stated. Kia is aware that this is a fault in the engine design and finally settled a class action lawsuit in which they have extended the warranty if the engine rod connector is the reason for the failure. That is a good thing but they have told me it will be at least 2 weeks for the repair and they will not provide me with a car while I wait. Considering they knowingly sold me a lemon and can't provide me with a car really pisses me off. Corporate greed is what it is. The class action should have demanded more as Kia still comes out of this without a massive recall and only have to do the bare minimum to rectify the deceit.

I purchased a Kia Optima EX Turbo April 1, 2016, after a five-day test drive from a local dealership. I had gotten a fair deal on the vehicle because I needed another vehicle for a reason of getting rid of a troublesome Chrysler Sebring sedan. The ownership experience with my Optima has been grand with the vehicle itself and with Kia Motors standing behind their products. As a matter of fact, my vehicle is out of warranty, so maybe six months after I purchased my Optima, I heard a clicking sound as perplexed as I was. I thought it may be coming from the front-end of the vehicle. I wasn't sure. A few days later, a dear friend said, "What is that clicking sound." She said amusingly. I told her it just started and I am not accurately sure where it is coming from.
However, about two weeks later, Kia Motors America mailed me a letter stating about their warranty extensions and how I was a qualified candidate for this matter at hand. After reading the letter thoroughly, the clicking noise was to blame for a small, plastic piece at the very end of the steering wheel column and it is called a coupling. I was ecstatic about the letter and how Kia will reimburse (if I had fixed the issue before the warranty extension program). Needless to say, the vehicle was fixed and covered under an extended warranty from Kia. And after nine months of ownership, I can say I just had to replace the battery seven days after I purchased the vehicle and primarily the dealer's fault, as well as mine for not getting the vehicle a certified check (with a five-day test drive), and I had to replace the proximity keys' batteries which were inexpensive and easy to fix.
My experience with this Kia Optima has been sensational with no mechanical problems or electrical problems. It is majestic with great and appealing looks with being noticed as a sporty, sharp car from the majority, who likes it especially with the panoramic moonroofs, LED tail lamps, Snow White Pearl metallic paint and it's impressive angles. As always, the key to a successful vehicle is to follow the owner manual's steps when it comes to some mechanical components, as well as other key features to make your ownership experience immensely impeccable, fundamentally.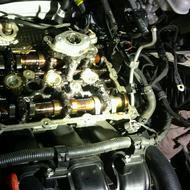 I thought I found my dream car, but ended up having it for just 3 weeks. Two and a half weeks after purchasing, my battery went dead so I had it jumped and my boss checked the oil since the hood was open. He was totally shocked as there was absolutely no oil reading on the stick at all. We went and got a quart of oil and told me to immediately take it to the dealer. The dealer gave me a loaner car for the day so they could make sure there was no damage and said it was fine, topped it off with oil and said there was a loose wire on the battery. Three days later my husband drove the car to the store and called me and said he now knows where the oil is going... It's burning it. He said he saw a stream of smoke as he drove down the road. My first response was, "this can't be... I am so in love with this car"!! (Crazy I know!)
I called the dealership and my husband took it straight there and they said a Kia dealer needs to look at it. Well, long story short and tons of phone calls to the Dealer and Kia Consumer Affairs, there was major sludge in the engine and the engine needed a replacement. According to Carfax, per Kia, there is no indication there was any maintenance to the car which resulted in the sludge. I've never even heard the word sludge in regards to a car until this and now that I've researched it... it's an ongoing problem. Even though the car is still under the 60,000 mile warranty, Kia is not taking any responsibility and claims the dealer should have checked the car thoroughly before selling it to me. Kia also denied the warranty with this same problem on this car in July 2016 so the original owner traded it in for another victim to purchase and deal with this problem, which ultimately was me.
Kia denies the warranty because of no proof of proper maintenance, but yet doesn't protect the next buyer with the sludge problem for this to happen again to an innocent buyer that was in search of a car. They claimed they didn't report things like that to Carfax. I stated, "well maybe the owner did his own oil changes like my husband does and maybe it could be a defective problem." Of course there was no reason for them to listen to my plea or opinion. There was no reason for me to know there was any kind of problem. We checked the car out and everything looked great under the hood that we could see as well as the running of the car for the 3 weeks I had it. I just want to make it clear to the next buyer... Just because you're buying a car with a "warranty" it could have the word "if" behind it, so please be careful.
Check the car fax, obviously it's their "certifiable proof" of the maintenance of the vehicle, (it's not just for wrecks anymore), read any lawsuits that are out there and for the lenders, be careful of what you're financing. If a car fax determines the maintenance of a car and a warranty that is not being honored because of it, you could be holding a title of a car that is not even on the road and end up in your parking lot broken down. Meanwhile, the consumer's credit that they have worked on for years go to shambles. Personally, I believe over greed and deceit. I've been without a car for 10 days now and unsure where all of this is going. Loved my car and so did my clients that I drove around. It's a shame how this was handled. I just hope I protect the next person on what to look at before purchasing what they believe has a warranty and is protected.

I have a Kia Optima hybrid 2012. I always take my car to the dealer for regular service. Well when I was driving lost power from 70 miles to 40 or 30. Well I stop the car, follow the instructions on the warning that indicate "Hybrid System Warning safety stop and do not drive". I towed the car to the dealer. Paid for test 116 dollars. They keep the car for 2 days. They didn't find any problem. 2 weeks later once again "warning Hybrid Battery Low safety stop and shift to P". End of the history. Dealer Can't figure up the problem. Month later I don't hear from the dealer.
How do I know I can trust these reviews about Kia?
668,037 reviews on ConsumerAffairs are verified.
We require contact information to ensure our reviewers are real.
We use intelligent software that helps us maintain the integrity of reviews.
Our moderators read all reviews to verify quality and helpfulness.
For more information about reviews on ConsumerAffairs.com please visit our FAQ.

I purchased a 2013 Kia Sorento 22 months ago. Driving a few days ago, the vehicle started making a very old noise, then a huge bang. Stop and the car hasn't moved since. No check engine light... no low oil like... no indication that anything was going wrong. I kept all maintenance and upkeep records. I had a log on the oil changes since my dad did them regularly. The engine locked up, Kia wants 6,500 dollars to replace. I purchased the extended warranty, the warranty company will not honor since the oil changes were not performed at a shop.
I'm on a very difficult place being I still owe on car and don't have 6500 dollars laying around to buy another motor... this is a known problem and they are doing nothing to fix it!! I have the warranty and they refuse to cover since my dad did the oil changes. They told me they don't have proof my dad actually physically put the oil in my car so they refuse to approve the repairs!!! This warranty coverage was not cheap either. I don't know what to do, I'm a single mom, no reliable transportation to work now. Don't buy a Kia!!!

It's ridiculous my complaint has been on hold!!! Who owns you??? I had car that almost killed my kids and I ruined my credit to give back because it was seizing up after 1 year lease and burning oil and after reading was obviously a common problem in engine and never forced to recall!!! This site isn't legit!!!

I bought my 2013 Kia Sportage 2 years ago. Last month, a large clatter came from under the hood. We took it to the dealer and they said the motor was blown! 71,000 miles on it, all oil changes and maintenance records were given, and Kia only offered half on the parts leaving me a bill of $5000. I was second owner so the original warranty did not apply. I said I wanted the whole thing covered and they refused. To make it worse, the dealer suggested I let it be repossessed after buying another car from them first! I no longer trusted them so we moved it to a private shop and paid $4700 out of pocket for a refurb engine installed. Kia is horrible. They do not back their product. Buyer beware!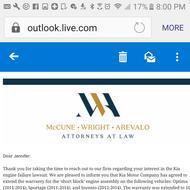 We have a 4 year old Kia serviced regularly with engine failure. We have a FB page to unite us. Search Kia engine failure on FB. We have 2012 Kia Sportage that has now been diagnosed with engine failure by my mechanic and also a local Kia dealership. While it is out of its original factory warranty, we have been told that there is a special warranty extension for our model because of a known engine failure issue. My wife Jennifer contacted a law firm that has been handling a class action lawsuit against Kia regarding this matter, below is portion of an email that she received a week ago.
Kia has also admitted to both myself and my wife, that they did extend the warranty but they continue to tell us that our model is not covered. The two models that they say are covered are the Optima and Sorento as seen below in the email excerpt. Our vehicle has the same identical engine as the other two models that are covered. We need help. We have been given the runaround for a couple weeks and seem to be at the highest level of appeal at Kia, even this "escalation office" has made us wait almost five days for an answer. We created a page to unite people with the same issue. Search Kia engine failure on Facebook.

I purchased a 2011 Kia Optima 3 years ago. Driving home a few days ago, stop at a red light and the car hasn't moved since. No check engine light...no low oil like...no indication that anything was going wrong with the motor. Kia wants 6,000 dollars to replace. I'm on a very difficult place being I still owe on car and don't have 6000 dollars laying around to buy another motor...from my understanding this is a known problem and they are doing nothing to fix it!!! Don't buy a Kia!!!

I was in a car accident in November of this year, I had a 2015 KIA Optima. After being T-Boned on the passenger side of my vehicle, my airbag deployed however it didn't Inflate. As a result I hit my head on the steering wheel and suffered a really bad laceration to my head, as well as other minor injures. I contacted KIA Consumer Affairs in regards to this, at this point I have a case number and no return call. After reading through other reviews I am very upset with KIA at this point. I took my car in for service twice because it was cutting off and the brakes were grinding in the back. I was told each time it was due to the rain and snow and issues happen like that from time to time with the brakes. When I asked about the issue with the car cutting off, I was advised to keep an eye on it and come back as soon as it happens again because nothing showed up on the diagnostic testing that was done.

I had a Kia Sportage and when it finally keeled over it had over 200,000 miles. I really liked the Sportage (older model) 1994 I believe. I literally drove that poor car into the ground. I think that if they are still being made with the same principals then I would TOTALLY recommend this make and model to friends, family, and even strangers.

I have owned a 2010 Kia Optima and traded it in for a 2014 Kia Optima. No problems out of either. Very dependable. Great on gas mileage, spacious, and very quiet. Love my Kia. Smooth ride, dependable, very roomy and great gas mileage.

Fantastic miles per gallon, roomy. After much research, I decided on the Kia Sorento. I have not been disappointed. A quiet ride & great gas mileage. There is a lot of cargo room, with storage in back. Hands-free option for phone. The turn signal lights on the side view mirrors are a great safety feature.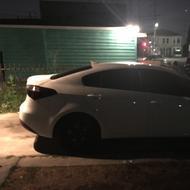 I purchased my 2016 Kia Forte lx March 18 2016. Say about 3 months later brakes grinding so I changed them myself. Only one side worn down. Kia says I voided the warranty because I changed them but mind you brakes aren't covered under the warranty but I let it go. So things been ok no problems until October sometime I'm driving and after being stopped at a red light I accelerate and the car takes off slower like no power so at the next light I cut it off and start it back. That lights on the dash do some crazy ** and it's like it has extra power but the brake lights not work so I take it to the dealership. They say it's the relay which I have to cover because the warranty doesn't cover it after 12000 miles. But they will cover the brake switch after I replace the relay.
So the electric shop fix the bad ground on the relay or the brake switch so things cool until a month later it just cuts off on me at the light and won't start back. Now I do have a sound system so I'm thinking it's the battery so I try and jump it and it won't start. No sign of it being the battery so I tow it to the dealership. They say it's the battery and starter and it's $900.00 so bring the car home, charge the battery up and the car starts right up. Which I believe it started up because the system reset after the battery been out for a period of time so I take it to autozone to have the battery and alternator check. The battery is no good which I think I messed up so I purchase a battery and a oil change kit.
This was on thanksgiving. Go home, changed the oil. My second time changing the oil since I had it and the engine starts knocking. I only have 19044 miles and the manufacturer denied me because I only had one receipt. I do oil changes myself. I never thought to keep up with the receipt. Also Kia says I should have changed the oil 3 times by now every 50000 but the book says 7500. Monday morning I will be contacting a lawyer. By the way you can look at the dumb stuff I invested in the car like the tint etc. Why wouldn't I do my oil change regularly? Thanks for reading my situation with Kia. Don't waste your money.

Brand new 2017 Kia Sorento top of the line. MSRP 51k I leased this junk, thank god too! I woke up today ready for work and when I went to start this junk, it wouldn't start. I had to call Kia roadside asst. Here is the number 800 333 4542. They came and towed it to the nearest dealership. I'm now waiting at home missing work, waiting for the dealership to call me. Do not buy or lease a Kia. I would be better off with a bicycle.

I currently own a 2015 Kia Optima. In July, a Check Engine light came on while driving to Florida for vacation. We visited Son's Kia in McDonough, GA service department and were told our car was reading an inactive code they could not fix. We were told they would clear the code and the check engine light went off. Two weeks later the check engine light comes on again. I googled the closest Kia and found Kia of Carland in Rowell, GA which is 40 mins away from where I live. After waiting a week for an appt, I was told again it was an inactive code that couldn't be fixed unless it came on again. The code was cleared again and the check engine light went off. Approx two weeks later, the check engine light comes on again. I contact Kia of Carland and made another appt. I was told it was the catalytic converter and would need to wait a week while they ordered the part.
After waiting two weeks, I contacted them and was told the part was never ordered because they didn't believe it was needed. The service department told me it was just an update and said they couldn't call to tell me that because they didn't have my phone number. This was difficult to believe since they would call me to verify each service appt I made. I made another appt for them to do the update and the check engine light came on again on the drive home. I contacted the service department again and was told it was probably the catalytic converter and I needed to schedule another service appt to have it replaced. I expressed my frustration saying I just wanted to get the car fixed so I can trade it in. I was told "I probably owed too much money on the car and couldn't afford to do that." I told them regardless I had gone through 4 appointments and was still having issues.
At this point, I was so frustrated so I contacted the Kia Customer Service. I spoke to Representative who listened to my story and contact both Son's Kia and Kia of Carland while I was on hold to get my service history. The rep stated I could switch service to another KIA dealership about 30 mins away. The rep also stated that he would assign me a case manager who would contact me within a few days to make sure we had assistance in getting the issue resolved. We made a service appt and were told it was the catalytic converter which would take a week to order and receive. The service dept did contact us when the part arrived but was told they could not fix it on Saturday since they only do oil changes on that day. We inquired about getting a loaner and dropping off the vehicle and were told they were unsure when it would be available.
Today, I contacted KIA customer service again since a case manager never called me as previously promised. I was told there was no record of my previous conversation and no documentation that the other Kia's had been contacted. No case had ever been made and no case manager ever assigned. At this point, I became so frustrated I began to cry. I explained the story once again that we had been through 3 dealerships, 5 service appts, and 2 phone calls to Kia customer service just to get this issue resolved. I was told by the representative that he could not make the dealership to change his schedule to fix my car on Saturday. I never once asked him to do such a thing. I was only wanting help figuring out how to get my car fixed since the only day I have off is Saturday and they don't fix cars on that day at that dealership.
I was told by the representative that I would have to work out something with the dealership and that is all that could be done. This is the 5th Kia that we have owned and I never would have thought I would have this problem. I just want to get the car fixed so I can trade it in and never own another KIA. I don't trust the car, the dealerships, or the corporation.
I was contacted by Kia Customer Service (KCS) on 11/14/16. My situation was reviewed and I was given a case number. I was told someone from KCS would be contacting me in a few days to resolve my issue. When I didn't receive a return call within a week, I called back on 11/21/16. I was told then by KCS that my case was given to an escalated case manager who would contact me by 11/23/16. No one ever called so I called KIA Customer Service back on 11/28/16. That representative told me that all of KCS was on holiday last week and no one would have been there to call. The rep verified my phone number which was outdated. I gave rep the correct number which she later found since someone had called me before. The rep stated that I had a new case number, why I do not know.
The rep stated that someone would call me back in a couple days. I related that I was frustrated because every conversation I had had with KIA Customer Service I was told someone would call me back and never did. The rep proceeded to tell me the dates that I had called which only listed a few. To date, I have called 5 times since October. The rep stated that it took time to contact the dealerships which I'm surprised took 28 days to do. I really thought contacting KIA Customer Service would result in action and I would finally get my car fixed. However, the opposite is true. To keep count, I've been through 5 phone calls to KIA Customer Service, 5 service appointments, and 3 different KIA dealerships and my car still needs to be repaired.

Easy to drive, I'm up high enough, that makes it easy see things. I love my Kia. Easy to park, comfortable ride, gets good gas mileage, lots of room, the backseats fold down so you can haul big items. Easy to get in and out of the vehicle. Has several airbags, has Bluetooth.

I have requested a extension on my payment due to some personal issues. It was for one month. Kia stated they would send me the documents. They said three days. It was 7 days. I got it and tried to fax it right back to them. Could not get through to any line they had. The paperwork stated a address to send to so I sent by special mail. It arrived 3 days later. 18th. My deadline to have it in was 21st. The tracking number stated the mail was in their post office box 8:52 AM. This was in time for my request. They denied it.
They can't process anything in a timely matter so they give me deadlines but then because they are a business that is behind the times they can't get it done. One rep said we only have so many people to process. NOT MY FAULT YOU CAN'T GET YOUR ACT TOGETHER. But guess who pays the customer. ZERO HELP FROM THIS COMPANY! Warning - don't do business with Kia Motors if you want your blood pressure to remain normal. Good Luck to you if you do!!! Texas mad as hell!

Bought a Kia Forte in 2010 new. It's been six years and we have never had our Kia in the shop!! We put brakes/tires oil changes and had to replace sway bar bushings once. By far the best vehicle we have ever bought. We hit a deer which totaled the car. The car has 161,000 miles and we would continue to drive our Kia if it wasn't for the front end damage from the deer. The problem with my Kia is they do not hold their value. To our family our Kia is valuable in every way. Thank you Kia!!

This car has a defect that Kia is not telling consumers. If you try to turn into oncoming traffic and hit the gas quickly this car will actually stop in the middle of intersection and leave you there while the POS Traction catches up with the engine. Very unsafe. The Tech from Kia has informed me that there is no fix and they all do it, so his remedy is to just take it easy and be careful when entering intersection to make sure you leave lots of room before pulling out... I could not believe this and I want to warn other consumers before you spend $65,000.00 on a car. DO NOT BUY THE KIA K900. It's a death trap waiting to happen. I am getting rid of this car ASAP before I end up in a very serious accident Killing some innocent people or my family. DO NOT NOT NOT BUY THIS CAR.

I have a 2016 Kia. Got into a head on collision with 9000 in Damage and my air bags never deploy. I call Kia numerous times. Got the runaround. Was treated terrible and then they are always sending survey. They are so crooked that if you write anything negative. They send you a message that you don't qualify for the survey. This is the worse company I dealt with in 30 years. All their surveys are rig. Their management group is worthless.

KIA, a Korean company obviously does not know about or care about the US customer. I just received my latest 2016 KIA Optima. It is top of the line and loaded. But guess what? It does not have a home link for my garage door opener. I was told it is a $500 add-on in spite of the fact that my last KIA Optima (a lower trim level) did. How stupid is that? Next I went to have my snow wheels and tires mounted, because I live in the North. I have a set of KIA tire sensors on both sets of wheels but the computer will only recognize one set. I have to go back to the dealership twice a year and wait 30 minutes to an hour, and pay $50 to have the computer reprogrammed. Very customer considerate and friendly when it is a simple software issue. My experience is that KIA is not a customer-focused company, only cares about the dollars. I cannot recommend them, especially if you live where snow tires are needed or if you have a garage.

I have only had my car for about 4 year and a couple months. I keep up with maintenance and everything. Recently, my car has been shaking, stalling and the wheel drifts to the right. It has got to the point where I do not even wanna drive this car. I brought my car to Kia and they quoted me $150 for something that needs to be replaced and told me that my tires are causing the wheel to act like it does. I still have a warranty for the car and they did not fix or replace anything. There are more problems to this car that I am not aware of. I was looking to keep this car for another two years, but looks like now I am going to have to trade it in. I a bit disappointed with Kia, I did not think I would run into so many problems so soon in the game.

Leased a 2015 Kia Optima SX in November of 2016. Within a short period of time my car was back in the shop because of a flat tire. Apparently the tires are not able to withstand New York streets because of the low profile wheels. I was told that "this is a common problem on this car and there are changes made to the 2016 tires." When picking up my car, I found a big scratch on my driver door. The employees of KIA insisted that it was already there, basically calling me a liar. I asked for their car assessment, and they said "they didn't do it." I was so upset because I work hard to keep this car nice.
I overheard the girl behind the desk saying it wasn't there. She was shocked to see me walk in as I caught her talking about me... Let's just say she never e-mailed me that survey that she said she would send before this happened. It would of been a bad review for her. They did get the scratch out for me eventually but I am sure they thought it wasn't their fault. DO YOUR ASSESSMENT.
Second incident - another flat tire. The person who sold me my car said that "I keep blowing the tires." Insinuating it is my fault. So there on after I literally have to avoid all bumps in the road causing me to drive uncomfortably. Third incident - Brakes failed on me three times. Had I been closer to the car in front of me, I would of crashed or could of hurt someone walking. I pulled over after the first time and called KIA. Told them what happened and they asked me "So, you're afraid to drive the car?" Uhh... YES!!! (Unbelievable)...
After getting off the phone with them, I decided to try the brakes again with no one in front of me and twice they failed. You would step on them and they would flutter, make a loud noise and the car would NOT STOP. I got the car towed. Roadside assistance charged me $70 and they weren't supposed to. When they came to pick up the car, they didn't have a destination for my car and told me I would have to pay MORE to bring the car to another location. I was supposed to be charged ZERO dollars for this whole process. (I am still trying to get reimbursed). Car eventually got back to KIA and I was told that there is nothing wrong with the brakes. Nothing at all. 90% on the left and right side. The guy went through all the check for the brakes.
"Ok, so why didn't the car stop," I asked. He said, "I don't know." At this point, I didn't feel comfortable without knowing the WHY to my question, and that there was nothing to fix. It's a very scary thing. I made a visit to the dealership and spoke with a manager there about my concerns. He said to me "Maybe it was your mind and you stepped on the gas pedal." Probably THE WORST response to provide to a client about their concern.
A month later I get in my car (that's how long since I've been in it) and I found a piece of paper with someone else's information in it. A different name, different car, different case, different vin number. So now I am wondering, "Did they even check the right car for the right person, right problem?" I called KIA consumer affairs. I had them document this issue. They really didn't help much. I asked to switch out cars, give me something I feel safe in. They told me it would cost me $1000 and an extra $100 a month. So I would be paying $415/mo for a Nissan Altima. I just feel that it's important that people know about my case because it is a very serious issue. I feel that I shouldn't have to pay more for a problem I didn't cause. It's cheaper and safer for me to take the bus. It's a matter of doing the right thing by people and that KIA did not do. Be careful with these cars.

I purchase a 2012 Kia Soul from Regal Kia and in 2016 the engine busted. There was no indications that there was a problem with the engine because the engine light never turned on. Also, a month after I had the car, the starter went dead, had to pay $400 for a new starter. I want everybody to know that the Kia Soul is not a very good car, do not buy them. When I got in touch with the Kia Headquarters, they did not want to take responsibility for their defective car. Warning: Do not buy the Kia Soul or any Kia cars. They are poorly made cars that dealership make money on. No I would not recommend a dog much more a friend.

Bought my Kia Sorento in 2012. It is a 2011 only had 29,000 miles when purchased. After having the vehicle for 1 week I noticed the car was very shaky on the highway. I took it back to the dealer (not Kia dealer) it was purchased from and they said a tire is bald and they would not replace. One month later I was driving home and my windshield cracked all the way up the entire window. Took it to be replaced thinking maybe a rock hit it and they brought me into the bay to show me that the windshield had been cracked from the inside because a heating element blew. Kia would not do anything to help.
I have had to replace numerous parts and have many things fixed that should've not had to be fixed so early on in a vehicle (ex) oil pan cracked, starter stopped working, struts and wheel bearings needed replacement very early on. Since the car was purchased I've replaced my tires 4 times, had 4 alignments and the car still shakes... Recently the radio stopped working all the time and chooses when it wants to turn on. I wrote a review on twitter and Kia consumer reached out saying they would like to help. They called me got all info VIN, mileage etc. Told me to bring to a Kia dealership to have it looked at.
I brought my car at the designated time they gave me. They ended up giving me a rental for the weekend so they can look at it only for monday to come and Kia consumer care calls me to tell me there is nothing they can do because of the mileage. Are you kidding me? They knew the mileage before having me waste my time to go have it looked at. Now they are also telling me the ball joints need to be replaced which is why it shakes. That's funny. I've had this car 4 years and you're telling me not one mechanic has figured that out... Kia consumer care DOES NOT CARE. Kia is the absolute worst company ever. I would never recommend buying a Kia unless you're looking to dump all of your money into fixing the car constantly.

I own a 2013 Kia Sportage and over the weekend my daughter got trapped in her seatbelt, and I had no choice but to cut the belt off of her. I went to my local Kia dealership and they were great, they rushed ordered the part and said it would be fixed in two days. Today I called Kia Corporate and they were completely awful, and messed everything up for me. They called the dealership and stopped them from working on my car.
The people that work for Kia Corporate are rude and beyond insulting. They said things to me that I could never imagine a customer service representative saying to a customer. They told me that I don't care about my child's safety, and then told me I called three times today, and that apparently I can't listen to what they are telling me. That's right. I called three times today to be run around the bush and I spoke to three different people who were all equally rude. What kind of people do you have working for your company? My 7 year old daughter treats people better than your customer service agents. I'm so fed up with the way that I was treated that I will trade in my Kia and never purchase a Kia my whole life. I would never recommend anyone to buy a Kia just on the fact of how rude the customer service treats their customers.

My daughter bought a new 2015 Kia optima. It had numerous problems. The dealership didn't stand behind the product until threats of legal action. When we called Kia North America we were told they couldn't do anything about customer service. Are they kidding? The dealerships represent their brand? Suffice it to say I wouldn't drive a Kia if I was given one. I would trade it in for a reputable car.

I purchased my Kia Sportage in April 2015 brand new. A few months ago I started to have problems with the engine turning over and starting. I have gone to the Kia dealer twice and they cannot duplicate the problem and so they can't fix it... no error codes either. I have videoed myself starting my car and when I emailed it to the dealer's service manager, he said that is normal. How is a car that has less than 9,000 miles, with one user and on-time maintenance having a problem starting and you tell me it's normal? I've owned many different vehicles in my lifetime and this by far has been my worse experience in purchase and use of a vehicle. I cannot wrap my head around it. I am a freelancer and my work is contracted by time. I need a reliable method of transportation and right now, my new car is not reliable. What will it take to get this cleared up?
This started a few months ago and it is getting progressively worse. I got ripped off on the price so I'm making payments on a new vehicle that is less reliable than my old Nissan that had 175,000 miles on it. This is not acceptable by any means. My business is on the line here. No one can figure this out as to the issue. If you can't figure it out, then give me a new car or transfer my lease to Hyundai and I'll get one of their which I had no problems with. Kia should take responsibility for this vehicle's problems but I find that no one cares and I'm stuck here with a new car with low mileage and problems starting the car.
Company Name:

Kia

Website:

http://www.kia.com/us/en/home