CarHop Auto Sales and Financing
Consumer Complaints and Reviews

Called in to CarHop finance company to make a payment arrangement, they told me I couldn't make one and they were very rude about asking a lot of personal questions. Then they hung up on me and I was being very nice. They're a very bad company to work with. I don't recommend anybody getting a car through CarHop. Lesson learned.

This is a business that sells itself as putting people with horrible credit and no license, no income verification, and most anything else you can think of, in a car to meet your financial situation and rebuild credit. Well if that's their forte, then why did you deny me because of inquiries? They were all car loan inquiries. On top of all that, the inventory is horrible. They are going to sell you the car for anywhere between 7000 and 14000. Even if the retail book is 4000. That's against the law. Then the interest is 23.9% no matter what. They say that they will work with you to get you the patent you need. They set you an pp appointment. You fill out an app. They submit it to their corporate office. The office sends back the price and payment. They lie in their advertising. They constantly call you to get you there. It's appointment only and now I see why.
My point of view is that if you're a bottom feeder lender, then people who can't and are trying to get are will have auto inquiries. So I can't believe that inquiries all from Auto dealers would be a surprise. So if you want a car that a homeless person would be embarrassed of and you want a payment of 360-470 a month for 30 months... then this is your place. But if you have any common sense and any self respect, stay away from this place. I drove 90 miles to be lied to. It's not car sales there. It's order processing. So maybe you would be better off for employment if you are unskilled. Avoid this scam.

I purchased a 2001 Malibu and the total cost was $9000. They don't tell you how much the car is and payments until after you have signed contract. Had problems with the car regarding brakes and coolant in the beginning. Had to go to Consumers Affair Auto to get my brakes redone after their person SAID they did the brakes but didn't. Had put new coolant reservoir on, thermostat, & water pump.
When I signed contract, I was told repairs would be covered in my warranty until car was paid off. They changed that and did not relay this to me. Continued having coolant problems, had a water leak and couldn't find out where it was leaking from. Now mind you, I am a disabled grandmother who had been dealing with issues for 2 years, I got tired of dealing with the problems and took the car back. They sold the car for $750.00 (which I don't believe) and still want me to pay them over $2000.00. If anyone know of a lawsuit against PLEASE contact me. It is a shame that people take advantage of people the way they do. If you have another option to get, do it!!! DO NOT BUY FROM THEM!!!

Bought my car in October of 2015, they did their little talk about how they will better my credit and so forth. Then when it was time to get the car I only had two to choose from that were on the lot. We were looking for a mini van or truck. The two cars we had to choose from were really not to what I was wanting but needed a car.
Two weeks after getting the car it had electrical issues. They told me to take it to one of their shops. Drove it to Vallejo and the shop said that it was a loose cable. BS when we made the 2nd payment while we were at the store in Vallejo the car died again, they said they would have it towed to the shop to have it worked on. My starter caught on fire. When I called the shop where it was to be towed they had not seen the car or even knew what I was talking about, called Vallejo store and they said that they were waiting for Hayward office to contact them then they would have a tow truck pick up the car.
I had to do the calls. I was told that they would take care of everything, 96.00 later (warranty coverage) ha ha they cover everything. Not. They said that the starter wasn't part of the warranty... HELLO only had the car a few weeks and the problem started right out the gate. Then when I was at the shop I noticed my brake light was on the mechanic put in brake fluid and the light went out, then a few days later it was back on. And also the check engine light. My master cylinder was going out and they never changed the plugs or wires before selling the car. Still fighting the electrical problem. I am having to be jumped started at least 10 to 15 a month, no problems with battery or alternator had them checked.
Then for the past 3 months been fighting with CARHOP and UAC Warranty about a gas leak problem but no one would get back to me. Then Sunday figured I would change the filter thinking that was the problem only found out that the gas tank had a crack, where someone put JB Weld or something to that mess and then spray painted to hide it, well then the fumes are bad was told by a mechanic do not drive it.
Called Carhop and UAC. Got the run arounds until I said "fine will be contacting a Attorney" and lo and behold "we will find a shop close to you can get it fixed. We will take care of it all." The Shop is telling me that it's the fuel pump. EXCUSE ME FUEL PUMPS DO NOT LEAK... I can not stand the fact they are playing with people like this selling Junk can. The costs are nuts and if you miss one day of payment they are calling you and harassing you to make the payment or they threaten to TURN off the Starter... That right there is wrong. NO other dealers do this. They just repo the car if you are behind or let you work things out. I think they need to shut these people DOWN. They already have the credit issue that went to court and lost. I think there should be a lawyer or someone who is willing to file a class action lawsuit against these people.

Mr. Jake ** Is an OUTSTANDING REP. However, he was the ONLY REP there from open until Midnight or longer w/ NO A.C. The store manager provide incorrect info! They DO give bad cars beyond repair/hustle you.
How do I know I can trust these reviews about CarHop Auto Sales and Financing?
609,317 reviews on ConsumerAffairs are verified.
We require contact information to ensure our reviewers are real.
We use intelligent software that helps us maintain the integrity of reviews.
Our moderators read all reviews to verify quality and helpfulness.
For more information about reviews on ConsumerAffairs.com please visit our FAQ.

I will never buy a car from a bad credit place again. First used car off the lot. It should have came from a junkyard. CarHop is the worst company to get cars from. They're not trustworthy and then they act like they care for what you say and don't accommodate anything. I'm ready to sue this place.

Call 800 number and advised them of my bad credit, repo, and amount I had to put down. They told me they could get me in a car but when I got to office they told me I needed double the money down and only could pick 1 of 2 small cars that I specifically told Rachel I didn't want before she ran my app. Today I called to say I had the money which is a week later and now they say they have no cars they can approve me for.

I purchased the car and 6 days later the engine blew. Long story short, CarHop said "take it to our mechanic, they will fix it." THE ENGINE NEEDED REPLACED. After 2 weeks I got it back. When I got it back the engine ran but the air conditioner was broke so the next day took it BACK FOR AIR CONDITIONER. Then I had this car for 3 weeks and it overheated. The engine light came on... I haven't been driving it. I am going to take it in for repairs again but I am afraid I have been too trusting. Now it's been 2 months. I am going to take it in. I hope CarHop/UAC make it right. I have had this car two months and I'm afraid to drive it anywhere for fear it will break down. I am taking to THEIR mechanic tomorrow. My warranty is good. I'll have it FIXED again. Hmmm fixed... Right.
Updated on 07/16/2016: Well it's been a couple of weeks update. I called 07/15/16 to tell them I had fixed the car. It cost me but I would pay them Aug 1 my July 1 bill. They said no. That if I didnt pay the full amount they would disable my starter. WELL... AN HOUR LATER I CHECKED AND YES ONCE AGAIN STRANDED WITHOUT TRANSPORTATION. I am a single 56 yr old woman who has to not only figure out a way around but I have PTSD. This is not my idea of good customer service. That car altogether has ran for maybe 2 1/2 weeks total. I finally get it working and carhop turns it off. I need a lawyer.

I don't even know where to begin. This place is so fraudulent. I got a car from them for $200.00 down. I told their employee I didn't want to spend over $300 a month. He said "no problem" and put me in some crappy looking car. I just started college and needed something so I test drove it and didn't seem like anything was wrong. A week later, my first time on a freeway driving 65 mph the car starts sputtering and the lights started to flicker in the car. Not just the lights but everything electric. Immediately I pull over and call them and they say "take it to our mechanic to look at but if it's nothing in the warranty you have to pay the diagnostic." Umm WTF? So I took it to my job who would check it for free and they found over 3,000 dollars of problems. I argued with them for weeks and eventually they offer me a trade in. I was hesitant but needed a car.
So the second car. I had this car for about 3 weeks without a problem until I was driving home from work and the car just started slowing down and smoke started rushing from the car. While I'm standing there telling them on the phone what's happening their rude customer service rep said "just get a tune up". I had the car towed to my job and again they handed me an estimate with over 5,000 dollars worth of crap that needed to be fixed. I called them again and this time I was livid.
Another rude rep begins telling me and my mom that people like me shouldn't get cars they can't afford. So I immediately drove the car to their location and confronted their employees and said "I want this contract voided." I want nothing to do with these rude, non helping, incompetent people. Fast forward 3 months later, I check my credit for a different reason and see a VOLUNTARY REPOSSESSION FOR OVER 7,000 dollars from this BS company. I refuse to let them win. This company screws everyone over.

Bought a car from them in 2014. Because of my credit, I didn't have many options available. They sold me a 2000 Pontiac Grand Am. The car was filthy. The check engine light was on. I called them and they sent me to their mechanic. The car spent more time in the shop than it did on the road. I called CarHop and told them to come get the car. I stopped making payments because I couldn't afford to keep making payments and fix what was wrong with the car. They told me they were sending someone to get it. Well here it is 2016 and they still haven't picked it up. My credit shows it was charged off. I called again to see about fixing the issue. They said to give them $1600.00 and it would show as being paid. Meanwhile the car sat for a year not running! I'm so sorry I ever dealt with them and advise you not to deal with them.

CarHop Auto Sales & Finance is a used car dealership where I financed a 2005 Hyundai Tucson back in December of 2015. I was extremely excited about the fast approval and low down payment when I got the car. This definitely felt like the right decision to make if you wanted to get your credit back in good standings. On May 23rd I had the vehicle towed to Jesco Auto Center (which is an auto repair center that works with/ for CarHop) when it stopped running at my school. They informed me that the vehicle needed a new Engine as well as A/C Compressor. After two attempts for the same safety-related problem, CarHop was unsuccessful in repairing the vehicle within the first 18 months following my purchase. When I came by to check on my vehicle no one could tell me where it was located.
I contacted their automobile finance company UAC to inform them that I haven't seen my car for over a month and they said that they'd accommodate me by waving my payment for the month. A week later they sent me a notification saying that my payment is past due then denied any accommodations that were made. I felt like I as well as my situation was treated with dishonesty, indignity, and disrespect. The 2005 Hyundai Tuscan has spent over 30 days in the shop for multiple repair attempts during my warranty period when it was suppose to take me to Colorado where I was visiting my daughter. I feel like 30 days is more than a 'reasonable' amount of total days in the shop during the warranty period. I'm very disappointed in this company.

I got my CarHop Car, and I was badly treated because I have roachy credits, but I did promise that I would pay this time. Just because I had other repos, they made me have a high interest rate, even though I said I was going to pay this time. It was like they didn't trust me, because of my 3 repos and 2 bankrupts. Since those credits are discharged I don't owe anyone anything, but they said I was roachy anyway.
So I got the Pontiac Grand AM, and just because I miss the first 3 payments and my down payment check was bouncing they repoed me! Can they do that? I would've made some payments but the guy kept calling me and bugging me about the down payment check. It wasn't my fault that check was bouncing, since the account was old and closed up and I still had some checks. Unbelievable! I will not buy anything ever again from CarHop.

(Failed Transmission) first year of receiving. 2/14. The vehicle.transmission repaired with used parts on 5/14. 7/15 transmission failed again. Took the vehicle to three of their mechanics. All stated (damaged) unsafe to drive. While still under warranty UAC told me to fix the problem. The vehicles broke down while driving home in traffic placing me in danger. UAC continued to ask me to repair/and pay note.

I put $2000 down on a car, didn't even get the car I picked. Left with a car. A week later, it was not 7 days then. My engine light came on, and I had a loud noise coming from my tires. CarHop sent me to their garage. They said it wasn't under warranty. I took it to Midas, they said the codes were erased and I needed wheel bearings for $500. Carbon didn't care at all. My car went bad. Every month it was in the shop. It is broke down outside my house as I can't keep putting money into it. I filed for bankruptcy, still my payments are coming straight out of my checks. Carbon sent my payments as closed to the credit unions. I'm still paying, never missed a payment. Carbon ruined my life and credit. The whole company is a joke. Giving out a car, give me a damn car, CarHop.

Needed a vehicle. Long story, why, was out of work for three years. Used almost all the money I had in 2013. Had a job offer then I was working again so I went to CarHop, put 500 down thinking I could pick out what I wanted but they didn't do it that way. But I just needed transportation 2002 Mitsubishi Montero Sport. When I was signing the contracts I really wasn't paying attention other than I was gonna be driving and not walking and the payments would come out off my debit card. Well anyway maybe a month went by when UAC sent me a letter saying my payment was overdue.
They set it up for the first and third weeks. When I got paid the 2nd and 4th week of the month I called once, the guy said we cannot change the days then I got another letter and I called again and this guy said "No problem, I will adjust your account." Then it was all good until September of this year when I got laid off so UAC called and said "where's our ** money." I told I got laid off, got to go on unemployment and I was waiting for that which seemed to be a problem anyhow. They have been harassing me every to weeks cause it's back to the 1st and third week. I'm mad because I looked at the contract and I getting screwed paying $15,602.00. I'm out of unemployment, can't find a job. Now they will repo cause a white man can't get a break. Thanks, any comments would be cool..

I went to carhop in Carnegie! I had issues with the first car I got from there which was a ford focus. At first, it was a hassle trying to get another vehicle, but after the manager Jason really started to understand the issues I was having with the car he got me another vehicle! In fact, he put me into a better vehicle! Thanks, Jason!
Original Review
I had the worst experience I ever had buying a car from CarHop. I had issues with my car since I've gotten it. I got my car from the CarHop in Carnegie, PA. I agreed taking it to a garage they told me to take it to. The garage told me to take it back and gave me 2 sheet print out of repairs. I took it back. I spoke to the manager, Jason, which is the worst salesman I have ever seen in my life. I don't know how he's a manager. Extremely poor customer service skills. Then he had the nerve to tell me and my mother that the garage they had me go to was trying to steal money from them and rip them off.
I couldn't believe what I was hearing. Me and my mother stood there with their mouths wide open. He wanted to send me to another place but I wasn't allowed to contact them. I use my car for work and to get my daughter to and from school. It sat for days. It's almost as if nothing at all was fixed on my car. It has all the same problems. I wouldn't recommend CarHop for a crash dummy. At this point I am considering taking legal action. Ohh yeah keep in mind I only had my car 33 days!!! Which is still under a warranty 18,000 miles.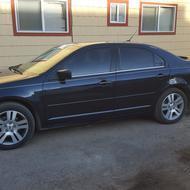 I made the mistake of getting a car from them back in January 2014. I felt I didn't really have a choice. I was a single mother in a car that was breaking down and no money to fix it. Walked into CarHop and told them I'm looking to get a car. Asked if I had money down, I said no. They ran my stuff, ask me if I could use my tax return over the next two years as a down payment, told them yes. They gave me 3 options, told me the one that was the cleaner is the better of the three. I took it for a test drive. It was an OK car and it was definitely cleaner than the other ones. I signed the paperwork and drove off with my car.
Later on I started having an issue with the body control manual which controls everything electronic about the car. I called and complained multiple times. They told me to get it fixed, keep the receipts and they would work with me with the payments. The part itself it was a $500 piece, the labor and programming I'm not sure how much that was because I didn't take the time to look.
August of 2015 they called me telling me, "Good news, you can trade in your car to get you into a newer car with a new warranty." I hesitated on this. Me and my fiance went and looked at cars and again was given three options. Was told which one was the best, took that one for a test drive. I fell in love with their car. I have everything and it is a luxury car with remote start, keyless entry. Everything I gotta crash. October of 2015 I thought my car was totaled. Luckily I was able to get the car fixed and a few things they did they would not fix. I had to get a total of 410 tags and now my car is sitting in a parking spot not able to move. They lost the title. They told me to trade that car in for a new one or should I say a different one.
I am 4 months pregnant. All their cars are in bad shape and the inside stinks so now I am waiting for the title for my car, still making payments on the car. I love my car. Don't like what they are doing nor do I like the fact that they are not doing anything to really fix it. The car itself is worth the wait but still they should do something to fix it. I have been patient with them and worked with them. They should do the right thing. I also will not recommended them to no one.

April 2014 I was shopping around to purchase a different vehicle. CarHop in Appleton, WI just opened up their new location in our city. I did need help financing, and my credit was just under 600 points at that time. I wanted to do this all in my own without the help of my family members etc. So, I walked into their new location. I was greeted by Mindy. She was helpful and cheery initially because of course she wanted to sell me a used car. Ran my credit, told me $99 down, no hassle, they even let me pick out the car I wanted. So, out of the "10" cars on their lot, I chose a 2001 Burgundy Ford Focus sedan. It had 110,000 miles on it and it was a 2001. I test drove the car, looked under the hood, I even whaled on it when I took it on the highway. Everything was great. Signed the paperwork, traded in my '01 Taurus with 256,000 miles and off I went with my new used Focus sedan.
2 weeks later on Mother's day the back suspension on vehicle went out. I hadn't even paid my 1st payment. I was livid! Called Mindy at the Appleton location and again, she was pleasant. She told me although the issue was not covered they would repair for free seeing I only had it 2 weeks. Great! So I thought? Advised Mindy that on the inspection sheet it was marked that the A/C works. A/C never worked from day 1. I was advised too bad.
July 2014 comes have owned vehicle for 3 months. Car breaks down and misfires running on 2 cylinders. CarHop won't cover. I called Mindy to put on the heat about it, I thought they will help me. I was told No very rudely. Mindy turned into a different person. I was severely upset. I had to pay over $400 for new plugs and wires. I was fortunate enough that my vehicle had 4 new tires on it. They were bald within 5 months. I didn't say anything. Bought new tires, went on my way. Car ran fine from Fall 2014 through Summer 2015.
On July 4th, 2015 my car broke down again. I was done. Had my neighbor change out A/C drive belt. 2 weeks later misfired again rendering it useless. At this point I had owned this vehicle for a year and 3 months. My payments were always in time. The original price they took me for was $8K. By the time my vehicle imploded I only owed roughly $3K left on the UAC Loan. I started talking to a reputable dealer right down the road from CarHop on Wisconsin Ave. in Appleton. I stopped into Appleton Auto, told them my story. They were livid! They helped me gain financing through Wells Fargo, rolled the remaining balance into the new loan for my new 2014 Toyota Camry SE and off I went.
Carhop in Appleton, WI is now closed! They closed their doors and got out of town! I wonder why? I guess Mindy ** was out of a job, too bad. Please please please shop around. If you have made mistakes and screwed up your credit you do have options. There are reputable places that can get you financing and into a newer reliable vehicle for virtually the same payment amount! If you are located in the Appleton, Wi area go over to Appleton Auto across from Fleet Farm. They will get you into a vehicle. I'm glad that CarHop's Appleton location is now closed.

I purchased a vehicle on Saturday. My check engine light was on Friday. My dash lights would not come on and my car ran horrible and continued to shut off on me. I contacted Carhop 13 times in one month to tell them something is wrong and I need them to fix it. I was not rude at all, but some of the reps were very rude include a rep named Yvette. I kept calling to speak with Rachel. In one month I haven't spoken to her yet nor has she called me back at all. I took it to the shop that they told me to three times. Car is still not fixed. They take $175 every two weeks from me and actually declined to fix the car and also take the car back.

In the matter of CarHop I would like to say that I'm not very happy about how they treated me after the fact that I missed a payment which resulted in 8000 dollars on my credit plus a repo and they auctioned the car off for 300 dollars a 2000 Mazda.

I bought a car from carhop on January 9th. On January 21st my car burst into flames on the highway. I managed to escape but the car burned to the ground... Carhop solution was to give us a 16 year old car that already has issues and we just got it today and have driven it once. Buying a car from carhop literally almost killed me... They prey on people with bad credit and their cars are garbage.

Well... I financed a car from CarHop due to my Toyota Prius broke down and I need a car for back and forward from work. I have a bad credit but at that time my job was great and paid pretty good. I got a car from CarHop, not what I want it but at least something, brought my husband to CarHop and decided to get it. Not even a month after that the car broke down and I called in to CarHop and I told them and the lady said they couldn't do anything because the agreement we take our own risk unless something wrong with the engine. So I have to basically paid someone to check first whether is engine problem or just a small issue that I could fix on my own.
Anyway I let it go and I never let paying my notes with them every 2 weeks. I have to moved to my hometown and lost my job, I was too stress out to talk to them, then my car died. But then the car start again. I was avoided them for at least good 2 months until the end of August I decided to call them to get the car since the car is not working, leak everywhere. No one called me ever!!! Now the car is sitting in front of my driveway and couldn't figure out what to do. I told my husband to help me to call this CarHop people to get the car from us. So dear Carhop, please if you read this... contact me because the car stop working due to leaking problem. And since you guys couldn't help me out since June till the end of August and you guys can't organize who's talking to which customer and I have to keep repeating myself, it's frustrated. Please contact me.

Went to CarHop today, and got a real big surprise, salesman was great! The time to do paperwork was great, not long at all I got my new car!! ** Yeahhh it runs great, looks great, low miles low payments, great salesmanship! Bryce you the man!!! Would recommend all of my friends, will never go to another lot!!! Thanks you guys!! Now let me get back to enjoying and telling everyone about my new car!! 2003 Impala, huh brah!

I purchased a vehicle from Carhop in Aurora, CO in September of 2014 which included an 18 month, 18,000-mile warranty. Today, I came to find out after having to have the alternator and battery replaced due to the faulty alternator, that the repair isn't covered and that I no longer have a warranty as of the end of 2015. I have not traveled more than the 18000 miles nor have I hit the 18-month mark. I was never informed that the warranty had been canceled and I also feel that the company should not be able to change the contract without notifying me. The repairs are going to cost me $652.00 and I do not feel that the business is holding up their end of the contract at all. I have made my payments on time and have never missed a payment. Upon calling UAC (Universal Acceptance Corporation) to make payment arrangements, I was notified that the alternator is not covered and that my warranty was no longer valid.

The salespeople were very nice and easy to deal with and after our experience I know why. What a ripoff!! They sold us a car valued around $3,000 for $11,000. After returning home with the one and only car they choose for us, we realized we were just not happy with our decision. It took us 4 days to return the car because the manager supposedly wasn't available to do the paperwork for the return. We finally just drove over 4 days later and sat in the Burnsville office until they took the car back. Then it took 3 weeks for us to get our downpayment back. A very stressful and traumatic ordeal and I will never recommend CarHop to anyone.

From day one, May 22nd 2015 when I got my lemon 2001 Chevy nightmare it cost me and my family trouble. After 5 days my engine went out. The list goes on. This was the worst experience in my life. I feel I was treated very poorly and disrespected by Fran and Rachel at the Monroeville office when me and my children was stuck on the highway after 5 days of getting the lemon. I was very upset. The whole ordeal was traumatic. CarHop caused me a lot of emotional and mental distress. Also a lot of money I put in the car it was not worth the headache. I finally give them their lemon back. CarHop and UAC are criminals and they need to be held accountable for scamming innocent people out their money. They want to always play the blame game and never take responsibility. Everyone stories are very similar. We are telling the truth. We are victims. Something needs to be done.

I got my car from them. Just happy not to ride the bus anymore. I should've went somewhere else. The lights in my dash didn't work, couldn't see how fast I was going at night, check engine stays on and no one knows why. Had blood stains in the back seat. The car was beyond dirty, looked like they found it at a crime scene. We had to scrub the car top to bottom with bleach. Asked for seat covers, took a month to just get the front ones. Been asking for the back ones, never got them. Apparently they're on this imaginary delivery truck that never comes. They say taking my number to call me back about issues, I'm having only to not call. Told me they would cover my diagnostic test then the mechanic says they told him I have to pay for it. Wasted time going back and forth. Took my horn going out. For them to do so almost got in a few accidents cause I couldn't honk at anyone.
The manager is an ass and wasn't trying to help the situation. Just said he would let me out of the contract so he know they dead wrong. Never heard of a car company doing so. If you want them to fix what's under warranty, you have to schedule with their mechanic and then they say they have to keep the car for two days. I'm a busy person and work for myself so that's impossible. They take advantage of people with bad credit. If you can please avoid because it's not worth the stress.

We bought a car from the CarHop in Omaha. It was a 1996 Ford Taurus. The time was 2007. Was blue booked at $975. They made us pay $9,600!!! We were going down I-75, when the car got at least 85 degrees when it is usually around, with AC, about 45-50 degrees. Even with AC, it was around 85 degrees. I was VERY surprised that it lasted us 4 years. The pricing got screwed up when it got in an accident for some reason. The warranty is crappy too, 18-months, 18,000 mile warranty? We would NEVER raise a finger to buy one of those lemons again.

I went to CarHop in February. Never heard anything bad about them of course until I signed that ** car into my name. The steering column needed to be fixed not even a month after having it. The blinkers didn't work. They covered half of the $600 some odd dollars to fix the steering column. Then not even a month later the steering column came loose again. A couple months ago they shut my car off because my payment was 3 days late. A couple days after getting my payment in, my car wasn't starting properly. I replaced the starter, $150 I can't get back. So I then replaced the ignition switch, another $50 wasted. Along with everything else I've had replaced and fixed. I've put more money into fixing the piece of ** car than what I've paid off. Now they won't help me figure out what's wrong or switch my payments like they said they would. Nothing but ** workers and junk cars. Don't go there!

The vehicle I brought from Carhop in Aurora shut down while traveling at 65 mph going down the highway. I managed to get over to the shoulder where backfired and sputtered. I took it back to Carhop where they looked it and thought it was the fuel pump. I was told to take it down the street in the morning to have it repaired. I returned to the repair shop where it was discovered that four sensors had to be replaced. I dropped the vehicle back to Carhop where the manager stated that the repairs would be expedited. I called back the repair shop where he stated Carhop ordered the parts at 1:30 pm on Tuesday the 24th while Carhop provided some paperwork that the parts should be there on the 24th. At this moment no parts and TODAY is the 27th and the truck is not fixed.
The financing wasn't as easy as they claim, in fact it took over an hour and a half. They glaze over the fact that there is a "payment disabling system" installed along with the 21% interest rate. The warranty process is slow and tedious and the process of getting parts is more complex than solving a quadratic equation. They have no loaner cars so if you don't have a second vehicle on hand you are screwed. They are quick to suggest you get a rental car like money grows on trees. The sales staff is good but they are at the mercy of the corporation. Predatory lending practices with no repercussions is why this business thrives taking full advantage of people who are trying to get out of a bad situation that is further compounded by buying a car from them.

ConsumerAffairs Research Team
The ConsumerAffairs Research Team believes everyone deserves to make smart decisions. We aim to provide readers with the most up-to-date information available about today's consumer products and services.
CarHop specializes in used-car sales and consumer credit, they also have stores located across the country. The company has been in business since 1996 and help consumers with poor credit get approved for a loan.
Nationwide locations: They partner with dealers across the country in order to provide service to a wide range of customers. Also, people in AK, CA, CO, IL, KA, MN, NE, OK, PA, RI, SD, UT, WA and WI can get loans from the company.
Warranties: All of the vehicles supplied by CarHop come with an 18-month, 18,000-mile warranty.
Fast phone approval: The company offers a unique service through which customers can call in and get personalized approval over the phone nearly immediately, rather than having to fill out extensive online forms.
UAC collaborators: Unlike many loan providers that have to work with banks in order to get loan approvals for their customers, CarHop collaborates with Universal Acceptance Corporation to help their customers get approved.
Lower down payments: They offer lower down payment requirements than banks and credit unions so that borrowers can pay back loans more easily.
Best for Customers with low budgets who need quality warranties on their cars.
CarHop Auto Sales and Financing Company Profile
Company Name:

CarHop Auto Sales and Financing

Year Founded:

1996

Address:

PO Box 390203

City:

Edina

State/Province:

MN

Postal Code:

55439-0203

Country:

United States

Website:

http://www.carhop.com/