Pacific Gas and Electric
California
Consumer Complaints and Reviews

I called PG&E regarding my bill that was $112.17 on 8/30/16 to $ 985.98 on 9/29/16. It turned out that they dramatically guesstimated my bills. On 9/29/16 it was $1,027.47 and on 10/28/16 back to 134.39 on 11/30/2016. Their explanation was that because I opt out from their (potentially cancer-causing smart meter) they only check my meter every three months. They said everything will be review and credited, and balanced out by around November's bill. It is now January and all they have done was manipulated adjust the past meter reading that was done on foot to fit in their computer-generated guesstimates.
I am tired of these type of practices by these huge corp. I really do not want to waste my time with word of discontent. It is an absolute waste of time. I hope people who are reading this have enough balls to contact me and act. WE NEED TO COME TOGETHER BUILD OUR COMMON CASE AND SUE PG&E WITH THEIR SCAMS AND DRACONIAN PRACTICE. Please contact me.

I have been enslaved to PG&E in California for as long as I can remember. Since our primary residences have been in PG&E controlled areas I have had no other option. I own a rental property in a little pocket that PG&E does not control and my electric costs are a fraction of what PG&E charges. I hear the same complaint from everyone else who is burdened by this energy monopoly.
We finally bit the bullet and paid thousands of dollars for solar the end of 2015. The following year looked pretty good and then whammy for some reason their statements for solar production and consumption were no longer reporting accurate information and they could not tell me why. I had 4 other solar friends say the same thing, that their 11/16 electric bill was through the roof. After all the cost of getting solar and then PG&E making off with my energy production and not reimbursing me with reasonable consumption credit is a crime. Question: Has there ever been a class action lawsuit against PG&E? If not, how would we go about initiating one. I am in!

I live in San Francisco California. I don't understand Pge bill. You have Pge electric charge then Peninsula Clean Energy charge, current gas delivery charge then Spark Energy gas procurement charge?? Don't understand this at all.

No exaggeration the worst experience I have had in all my life! Does not even deserve a 1 star....negative one maybe. This company is the biggest rip off in California and since it's a billion dollar company and monopoly there is nothing a homeowner can do. No way to fight the "MAN." Moving my meter (closer to the road) was supposed to cost 2-5 thousand dollars. They said they were going to replace the main because it was old but I wouldn't be responsible for that. **! Me and everyone else that has PG&E paid for that with their ever rising costs and fees. I had to dig the 15 ft trench and when they came out to put the line and meter in it was done before I could go in the house and get my phone to record the event. 5 thousand dollars for a 15-minute job! That was what I was supposed to be responsible for. So no I paid for much more than that.
So during the job there were so many PGE people coming and going and so many screw ups I thought I was going to have a heart attack or get an ulcer at the least. After 5 months of this when they went to switch the working old gas line to the new gas line they broke my new (3 month old) on demand water heater and rendered my house floor heater unusable. So I had to shell out another $4500.00. When I submitted my claim with all my paperwork they did not contact me at all for any info and sent me an email a month later saying "claim denied, sorry not our fault". I wish I could take this claim further. I've talked to many people with similar PG&E stories of being wronged and them not taking responsibility. This is why monopoly businesses that citizens have to abide by (in this case for gas and electricity) must be outlawed.

I had 30 solar panels installed on my home in 2011. All was fine until I started receiving True Up bills that made no sense. I contacted PG&E and they told me that my panels stopped producing energy on July 15, 2013. It just happens that PG&E installed a new smart meter on that date, July 15, 2013. I have been paying for my own energy produced and at the same time paying for electricity from PG&E's grid. PG&E has given me all kinds of imaginary theories and opinions such as, my panels were repaired at some time (They have never had repairs), my electricity evaporated into the air, this was debunked by the solar company that installed the panels. They said such a thing is, "Impossible and unheard of".
I have a case open with CPUC. The problem here is that I have no part in this investigation. I don't know how they are investigating this. I don't know if PG&E is feeding CPUC the same lies they tried to give me. I believe I should play an important role in this as it is my house and my solar panels and me my family that PG&E cheated. The case is clear. My panels according to PG&E stopped producing energy on the very day they installed a new smart meter. Why won't they just take responsibility and give me the refund. According to the Internet the smart meter is either defective or was not programmed correctly. I was told by a solar panel Technician that PG&E never takes responsibility and I now see what he meant.
How do I know I can trust these reviews about Pacific Gas and Electric?
671,225 reviews on ConsumerAffairs are verified.
We require contact information to ensure our reviewers are real.
We use intelligent software that helps us maintain the integrity of reviews.
Our moderators read all reviews to verify quality and helpfulness.
For more information about reviews on ConsumerAffairs.com please visit our FAQ.

PG&E is overcharging my business and my bill keep going up from $1300 to $2600 a month. First I thought the PG&E meter man that read the meter is not doing his job properly. I did complain to PG&E but nothing happen, then I asked to change my meter to smart meter also nothing happen. I have added timers and motion sensor and cut the power by half for more than half a day from 2 am to 7 pm, but the bill still keep going up no matter what I do. I did call PG&E and I asked them to send one of their rep to see the work I did and give me an answer to what is going on, but I did not get anywhere with that. I have no idea what else I can do, or who to talk to. I need help.

April 2016 PGE came to my property and drilled 5 holes on my concrete without notifying me, calling me or leaving message at my door. It's been 4 months now. I am trying pay or fix my concrete. They put new cement but the other block of cement is cracked and did not fix the one by the fence. Until now, I am dealing with PGE claims dept and I've been calling and leaving messages but no return or calling me back.

I have charges from a third party that exceed my bill charges by 2. This is ridiculous. Who is a third party and why am I paying them as well and double on top of what I pay PG&E? I was also charged for winter that my home was condemn and was being repaired when there was no power at time... and they tried to say those overcharges were from over use of heater in winter?!!! I was not even in dwelling at time and power was shut off!! That's when I started to question their accuracy in system. Keep in mind this was a 2-bedroom apartment where we were at work most day and home from 5 pm on. Do not watch much tv and our heater had not been used due to it not functioning for at least a year.

In April of this year I opted out of the Smart meter. My bills were over a $125 a month for a 756 sq ft 2 bdrm apt. We haven't used either our AC or gas wall heater for 2 years now, got new windows, new Energy Star fridge, water heater, energy PC's, tv light bulbs etc. We use three box fans at night, two ceiling fans, use oven twice a week, use microwave. The only thing on 24/7 is the fridge. On July 22, 2016, received bill stating zero balance, yay, wrong! At 8 pm that same day, a Friday stated meter reader would be reading meter in few days, so Mon or Tuesday? On the 25th at 8 pm received email from PG&E for my statement, stating my electric bill was $196.42, gas $9.42. In 35 years I've never had an electric bill over $100. Are they that pissed off at me for opting out of Smart meter?
I've requested twice for service call to look for the source of the energy draw, first time never showed up, I'm still waiting to hear from them. How can my zero balance owed on July 22, jump to $196.00 three days later? They won't let me see April or June's bill. This is their breakdown of bill, Generation: $94.42, Transmission: $21.23, Distribution: $93,78, Electric Public Purpose Programs: $13.21, Competition Transition Cost: $3.30, DWR Board: $5.27. What the hell does all of this mean anyway? They are trying to make their customers pay for their mess-ups, fines or whatever.

I've been a customer for 40 years and when I became ill and required life support PGE pulled the plug without a care. My children suffers because the power PGE hold over them. I trusted PGE with my condition and they agreed to delay payments until they shut my lifeline off. Demand full payment or die. The 2nd day power was off I was taken to the ER room with pneumonia and have returned twice. My bill for PGE is $3000 and the ER $18,000 being paid by taxpayers and insurance. In actuality we all lose due to greedy corporations such as PGE who think they can extort helpless people. Sounds like the Exodus so maybe people should lead away and leave. Stockholders hold a trillion dollar debt. You can bet the CEOs will come out smelling like roses. We the people want alternatives in the state of CA if PGE think they are God.

PG&E came to my house to turn my gas on and decided I didn't need hot water anymore. They turned it off, I told him I'm disabled and recovering from brain cancer! The PG&E worker responded to heat my water in a pot on the stove.

December 18th to January 2nd I was out of state. My gas bill showed that I had used up to 8-9 therms of gas daily while I was gone. I had turned off my heater and of course did not use my gas appliances because I was not home. My gas bill for those 2 weeks was $368. When I returned home my gas usage dropped yet I was using my gas appliances. When I asked PGE how I could use less therms when I was home compared to when I wasn't home they said it was probably because I left a faucet on and had hot water dripping the whole time. PGE said it was my problem not theirs and that their equipment NEVER makes mistakes. Never had this issue before the Smart Meter was installed.

No, it's not on the current bill right now. Check yourself. Story started: Thursday, 3/3/16. Trying to refinance my Forestville house, government requirement, mailing address has to be service address. Went online. Made request to change my mailing address on my Forestville bill, Wed, 3/2/16. Called PG&E on Thursday, 3/3/16. Waited 30 minutes on the phone. Was told that a copy of the bill would be mailed to my ** address with the new mailing address. Still it's not in my post office box as of 3/9/16. Waited two days. Went to Forestville on Sat. No bill in my mailbox. Went again on Monday, 3/7/16 to check mailbox. No bill.
Called again on Monday, 3/7/16. Waited another 30 minutes for technician. Was told to go to one of the customer service PG&E Offices. Went to PG&E office in Vacaville CA. Had to wait an hour for the technician to come back at 3pm. Technician behind counter said that "She could not print me out a copy of my bill (had new mailing address—was looking right at it on her computer)" because the software program she was using would not allow a copy of the bill to be printed. She was not very nice and pretty rude. Went online again Monday, 3/7/16. Made another request online.
Here's the rub: Called the Russian River Utility Company for a copy of my water bill, and the bill with my new mailing address was in my Email inbox within an hour on the same day. Wow, what service!! WHAT IS WRONG WITH PG&E? IT'S A SIMPLE REQUEST. If I could, would change from PG&E. Your company is not customer service friendly. The heartache you have caused me is irreversible, and I don't know if I am going to be able to refinance. Very poor service on your part.
On Mar 9, 2016, at 12:14, PG&E Customer Service Online wrote: "If you log into your PG&E account you can download the PDF right away. Just click on View Current Bill (PDF)> and the new mailing address is already on there. If you have further concerns or questions, please do not hesitate to contact us, either by replying to this message directly or by contacting our Customer Service Line at 1-800-743-5000. We are happy to address your concerns. Customer service is available 24 hours a day, 7 days a week. Thank you for using our online services."

I received a new electricity bill in December for 280 dollars for the period of November 14 through December 14. I was on vacation from November 26 through December 26 and there was no way for me to use so much electricity. When I clicked on day by day usage report in PGE, I can clearly see that I did not use so much electricity so I tried calling PGE to report billing error. I called PGE five times since January 2016 waiting for at least 45 minutes every time just to speak to representative. They told me that they were charging me estimated charges since a year and they adjusted my bills for the past one year and they reduced just 100 dollars of the bill and I had to pay 175 dollars in the end.
I spent more than 5 hours speaking to them and explaining clearly the issue. Every time they say that they see an issue and provide me with case status and the billing department leaves me voice mail later saying they corrected the issue and still I do not see it as solved. I am tired of calling this horrible customer service department and just paid the bill today. I never had such a worst experience with any customer service.

PGE has raised their prices and are charging around the same amount that they charged, for the same season a year ago!! Correct me if I am wrong, but how can you use the same amount of gas every year, especially when this year the winter was very mild. The year before was extremely cold, so very different in its temperatures. I am afraid to report as I believe they may just start to pull numbers out of their **! But, if this continues I will contact the Public Utility Commission in SF. PGE has changed the way they do business due to the lawsuit, regarding the homes that were blown up due to their mistake. The homes were blown up due to a gas leak from a faulty pipe around Belmont, California!

I have had my payment returned a few times and the email response always says that my bank returned the payment However my bank says PGE returned the payment. And I always have the amount available. They have blocked me from online payment. I am a CARE customer. My bill is running up late charges. I don't know what to do.

I have been a PG&E customer for the past 17 years. PG&E today cut our service because of non-payment of a bill. For service restoration, they want $400 dollars worth of deposit. This is pure absurd! First of all, a customer who has been them for over 17 years should not be treated in the manner they did - by shutting off the service. Second, now they want assurance in the form of deposit. In this era, an organization of this mindset needs to be shutdown from doing business.

PG&E is ripping us off. In December 2015 our electricity had spiked more than half of last year and it does not make sense. We have not done anything differently from the year before. In fact when it got cold we kept the heat off. Our bill is over 200 a month for nothing! I can never get a real person on the phone and I feel like the company is gouging customers!

I can't for the life of me figure out how I could have used 10x the amount of energy in my home in a matter of a month. My bill last month was $125 and this month it's $1007. PG&E also states my bills are estimated and not the real amount. I have tried calling and have been on hold for 30 minutes.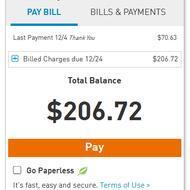 PG&E nearly tripled my bill from $70 to $206 in a single billing period. When contacted they claimed the charges were consistent with my previous bills (which average $80). After I threatened to go to a consumer advocacy group or even to take my complaint to the local news, I was quickly contacted by someone from the company and assured that my situation would be looked into. That was 2 weeks ago and no one has followed up and as of tonight, I'm still being billed for over $200 on their website.

We moved in to this rental home in April. By June I had a bill of $840 which I paid, then July it was only $84, August was $78, thought I might have overpaid. In September I received bill for $3600, that's right, $3600. After contacting PG&E they are holding me responsible to pay this. I was floored. What house has a bill of $3600 for only a couple of months. I don't know who to contact about this. I called PG&E to arrange a payment plan over 7 months, plus pay the current bill each month, which is now $385 pmt arrangement and last month was an $800 bill. I don't have $1185 to pay. They refuse to work with me.
I have 4 teenagers at home, one with health issues, and a 10 month old grandson. That is someone's rent. I'm a single mom, and PG&E just sent me a 48 hour shut off notice. I'm going to try to call them again tomorrow, but this is way way way out of line. Something is seriously wrong here. Are they crazy to think this is okay? Any suggestions? I could really use some help here or legal advice or something.

At the end of August, I called their service department turn on power at my new house and schedule for power to be turned off at my previous address. Unfortunately, their customer service department failed to properly save this request and as a result did not turn off the account on the requested date. New tenants moved into the house and ran up a power bill against my account. Now when I call their customer service department to have them rectify the billing problem, they are giving me and my previous land lord a run around and are unwilling to assist either of us in getting the bill sent to the individuals responsible for running it up. Thanks PGE. I wish you didn't have a government sanction monopoly on power in northern California because after this experience I would definitely be changing services.

I have a problem. I have a past due bill but pg&e tells me that there's other accounts here and I'm responsible to pay them as well as my own. But I feel that's not my fault cause I was unaware of this. What do I do?

On 08/31 I came home from work. I had been working a lot of OT. I came home to a house with no power which I find out later that, due to working so much OT, the bill was not paid. I called that night and paid the bill and was told that the power would be back on between 15 min to a few hrs. So off to bed I went having to be back at work in 6 hours. In the morning still no power. I get to work and call PG&E and they tell me that the power is ON. I tell them no it's not and they send a tech out. The tech left a note saying that he pulled the meter and found that one of the lugs that the meter mounts to was burned and could not reinstall the meter as it would be very dangerous.
I get home that night and find his note. Call PG&E again and ask when they will have the problem fixed. I am told that it is my responsibility. They are responsible for the side coming into the meter and I am responsible for the other side. How can this be since I have no access to that side of the service panel unless I cut PG&E's tag from the box. When PG&E took the smart meter (also the evidence, I'm sure of what I was to find next), they left a cap in its place and a wire seal. I decided to investigate the problem myself. I cut the seal and removed the cap and could see the burned lug. When I touched the lug it just fell right off. I then removed the lower half of the panel and was in shock at what I saw. There was 1" of the 1/8" thick by 7/8" wide aluminum buss bar completely melted away there was a teardrop of melted aluminum hanging in some of its place.
The next day I had one of the electricians we work with on site come over and look at it. He said it looks like a lot of amperage went across there or that the meter was not plugged in very well. Well with the smart meter now in PG&E's hands, who is to know? PG&E drag their feet to come out to turn off the power so I could begin replacing the service panel, which come to find out later that I am not allowed to do either according to the city. So I pay an electrical contractor to do so. I set up with the contractor to come out and do an estimate. Next day I receive my estimate and tell them to proceed. Later that day I receive a call from the contractor saying that PG&E tells them I need to submit an application for service! I'm not having a new service installed. I just to have replace my service panel.
26 Days later I have power in the house again, I now need to buy a new dryer, 2 refrigerators and a freezer (depending on if I can get the smell out of them) Bottom line if I had not lapsed in the payment of my bill and power shut off, I would probably be submitting a claim to my insurance for a house fire. Does anyone know of someone who has experienced similar and what did they do about it after? I would like to get some kind of compensation for what I have had to put up with. Oh and during this time while this was all going on I was working 7 days a week double-shifts and then coming home to deal with this.

So we are a family of 7 and have lived in same home over 3 yrs now. In the last 7 mo my PGE bill doubled and then my care program was cut due to high usage. I tried to explain to PGE that nothing has change. I don't have central air and house only 1000 sqr ft. I have never went over 170 per month that was maxed. And now 350 a month? When I called and said something wrong if they could send someone to check they said no they don't do that. I would have to pay someone. And then cutting my care discount put us even farther from affording. They gave 3 mo payment plan but basically unless I pay 650 per month I won't have power so here we are w/out power. We have paid large amounts monthly and even got heap to help w/ 345 but seems like it's not making a dent. They have no options that are suitable for us and basically I am treated as if I'm a princess who needs to use a lil less power.
I told one lady I have a swamp cooler. That's it. She said because it's hotter this yr it make the machine work harder and increases power usage? Can someone explain why we have to rely on only one power source and customer service has no clue what they're talking about. And not one even cares treated strictly like crap even assumption of growing **!? Wt**. I begged them to come out, begged for extended payment plan and stressed I low income and can prove and not one person treated me as a human being. Power out. We have 5 children. Weather really hot. All of our food went bad and no funds to purchase more. There is something wrong. I haven't changed one thing. How does the bill double? How can they shut off power without more options for help. We are sitting here now 5 days without power and only call from PGE today was for us to do a survey on how our service was. Is this a joke?

June 2015, my bill for electric only was $171.80 so I turned my thermostat up & sweat to death only to receive my bill for July 2015, and it is $68 more this billing period!!! What is really going on PG&E? Since you have the monopoly for power in our area you are going to price gouge us now?? This is ridiculous & your customer service reps are rude!

My daughter was able to establish service in her name. Now, I can gladly move out and allow her to take over this place of residence with a clean slate as she, her child, and her fiancé are now the current occupants. No one should ever be harassed nor rejected PG&E service because of a previous resident!
Original Review
I was once enrolled in the Care program which saved me half the price on my electricity cost. Now, PG&E has removed me from the CARE program and the Baseline and stated that I use too much energy to be on the program any longer and that I will need to now submit proof of my income tax in order for them to put me back on the CARE and Baseline program. Since then, my bill has been far unaffordable, being that I am low income and my monthly income is TANF. PG&E has caused my bill to go to an overall very high rate that is far beyond my budget. This has been making my life miserable. I have submitted various forms and tax documents to PG&E and I am low income. But, my bill continues to rise. They still refuse to place me back on the program. I did not know what to do other than to cancel my service with them.
I then tried to get new service in my daughter's name and they told her that she will need to fax them a rental agreement with her name on it and a copy of her I.D. which she did. Two days later PG&E called her and told her that they investigated her name and social security number and told her that she cannot order new service in her name because they found that she received mail at our address. Their effort to cause families to suffer is insane. I also have a sickly child who uses a breather machine for his Asthma and was once on their baseline program as well. They have made it impossible for me to get back on the "Income Based Assistance" programs that I was once receiving which helped tremendously in keeping my electric and gas bill at an affordable rate. It's almost as if they are purposely attempting to charge me these unnecessary high rates.
I hope for one day that they will be put out of BUSINESS! I wish for the opportunity to have other residential energy providers of my choice to choose from, other than PG&E! This will make the state of California a much better place to live by getting rid of PG&E's as a primary services provider for our homes. I've canceled my service with them last week from today. This must stop! This company needs to be Boycotted. Every unhappy customer should cancel service with them.

For the past 13 years or so companies like yourselves, PG&E convinced me that in order to be environmentally conscious and save money, I had to make an upfront investment of buying energy efficient appliances. I did that once in 2000, and again in 2011. How can you continually lie to people, put your rate payers at risk with your negligence, and still make record profits? Please don't blame Obamacare because all the meter readers had to go find other jobs while you still made record profits. You decreased our Tier 1, so again you could make record profits. If all of that wasn't grounds to put someone in prison, your company is now going to get away with taxing the sun! Our bill went up between $15.00 and $30.00 already from 2014. All while trying to convince us we were using more power with less Tier 1 allotment.

I have submitted various forms and tax documents to PG&E and I am low income. I asked to have a discount on my utility bill. They called to tell me I didn't qualify unless I underwent an energy evaluation. However, that isn't what the application states. It says that the discount will be awarded based on income and then an energy evaluation is a possibility. I am a cancer patient and do chemotherapy on a weekly occasion and I am not well enough to endure workmen who wish to inspect and construct on my property. Nothing was ever given to me in writing - a phone call was made stating the above.

I got forced into signing up at the apartment complex I used to live at by both my managers, and PG&E. I told them I was moving in a month, and the Spark guy told me "No worries, it cuts your bill and it will follow you when you move." Well today (1 Year Later) I got a call from Spark telling me I owed them a $100 termination fee because PG&E failed to tell them I canceled my account!! I am getting charged for PG&E's mess up?? And on top of this screw up they didn't save me a dime! I can't believe I was forced into this by both my apartment manager and PG&E. When I called back to tell them I am not paying for it because of the mistake, I was on hold for 35 mins before being disconnected!!! I am so over this! I have never been this angry at a company ever! I am a college student, I can't afford to piss away $100 for a mistake that was not made by me!
Pacific Gas and Electric Company Profile
Company Name:

Pacific Gas and Electric

Website:

http://www.pge.com/