Consumer Complaints and Reviews

I'm writing this review to warn anyone that may be in the same situation as I was yesterday. Just to clarify the issue I had was cleared up after talking to several different (rude) employees and being on the phone for a total of 3 hours. Yesterday at 9 am my power was shut off. I received an email a couple days ago stating my bill was due yesterday (no indication that it would be shut off ) so I of course called to see what I could do.
My check had bounced a couple weeks before. I had thought they would send a letter or shut off notice saying my services would be shut off (my mistake). I was behind 106.19$. I had to wait until my husband got home from work to pay it since I had no money on me. I talked to 4 different people and apparently a "supervisor". 5 people had told me 5 different amounts I had to pay in order to get my power back on. No not just the 106.19 plus a 20$ reconnect fee (which is what I owed). They told me I had to pay a security deposit of 600$ (which could be paid in 5 days) plus 140$ today. I got off the phone and waited until my husband got back with the money (3 hrs later).
Now this is where I realized DTE is a bunch of crooks. I called back with the card in hand ready to pay what I had to pay. I got a hold of someone. She never told me her name or even gave the usual line for line script they use. I told her I spoke to a supervisor earlier and told I had to pay 170 now 600 later. This women... I honestly have no polite words to use. She was the most rude person I have ever come across. Told me I HAD to pay 800$ today, I asked how this "security" deposit works, how they come up with how much I owe and so on. No answer. Just said it's how the system works. (Mind you she was chatting with her buddies while I was on the line. Obviously didn't care at all about my not having power. I know it's not her fault but it's her job to try and get me the right department.)
I asked her several times if I could speak to her boss. She flat out told me no. I was crying. And begging to speak to someone else since I was told one thing and now it's completely different. She told me there was nothing she could do. Fed up and feeling defeated my husband decided to call. He got ahold of someone who was polite and actually willing to look into the account further. After talking to the big boss... Him being on hold for a total of an hr the big boss finally told him "well looks like the security deposit is actually wrong and you only owe your past due" (106.19 plus 20$ reconnect fee). Which is what it should have been all along.
What I hope others do is if you feel like they are charging you wrong... Treating you unfairly speak up. There are laws in Michigan about security deposits for DTE. Read up on the laws. If it weren't for my husband and his smarts I would have been up a creek. Unfortunately we only have DTE for power around here. If there was any other company I would be running their way. Watch your bill and make sure you don't take any of their rude employee's crap.

In April 2017 DTE updated their billing system and we were told they were reassigning us to a new account number. Our first bill was for only $4.00 (May) and the next was for $11.60 (June). There wasn't a bill for July at all. I called to find out what was going on and was told "Well I don't know - call back Friday and maybe it will be fixed". I waited until Monday to call back and first was told that we were a new customer and to wait for the first reading. I explained that "no" we were not a new customer - there was pause and then I was asked to take a reading and this should clear up the problem. The next bill came and was only $11.60, so I called again. I was told that there was approximately 30,000 customers with the same problem and not to worry about the bill. Not worry??? The customer service rep told me they would send someone out to read the meter and check it for problems.
I called again 10 days later and was told that they had been out and it was being processed. When I asked if we were still on autopay I was told she couldn't answer that right now and that the department I needed to speak closed at 4pm. Ummm... Their hours are until 5pm (at least according to their bills). I then decided to try and set up an online account to no avail - I still can't do it. I need to verify my e-mail address and their system never sends a verification.
Several days ago I received my bill (finally). It was actually multiple bills and all stated they were overdue but the due date was at the end of the month. After checking the outrageous bill, I noticed that there were charges that looked like they were same amounts added twice. I called and was told that "no" they were not. The amounts were from the overdue bills that we had not paid. The bill doesn't say that and oh yeah - you haven't sent us a actual bill since April. Oh no, I was told that couldn't be correct. Really??? So, I requested all the "overdue" bills. Which means she had to put in a support ticket and that it would take a while to receive them. I then went on their website and filed a complaint with the company. They have yet to respond and I seriously doubt they will. I am watching my bank account closely because I worry that the way they sent the bills (both with the same due date) that they will withdraw double what is owed.
I am also taking pictures of my meter to track their reading from here on out. It is outrageous the way they are handling this. They could have at least sent out information that there was a problem and they were working on it. I also didn't appreciate being spoken to rudely and being treated as if I was incapable of understanding what was being said.

DTE is scheduled to shut my power off on August 14 because I have refused the installation of DTE's smart meter. We have no choice under this monopoly! The meters make me very ill, whether the transmitter is on or off. DTE admits there's no difference in functionality between the analog (clock-dial) meter and the radio-off smart meter, but they still insist on ruining my health, giving me heart palpitations, unremitting insomnia, and vision problems. I will be approximately the 90th person they have shut off for refusing a smart meter! These bullies are spending customer money shutting people off who don't need to be shut off!

Every single time I have called DTE, they have been extremely rude to me. They cannot answer questions politely or thoroughly. In addition to that, they charge absurd amounts and cannot logically back up WHY the bills are so high. 1/5 stars.

Not so much resolved as I am being forced to do what they want. I was contacted by DTE through email, and told that their system showed the amount was still owed, but if I could send them bank statements(from almost 3 years, and 2 moves, ago) showing the payment was made that they would do something. I paid the bill with my employment pay card I had at the time, which I no longer have, and did not receive statements on. Long story short, I was told to be able to start service at my new place, I have to pay the bill AGAIN, so my PAID $214 bill has now become $428. Not impressed with this company at all, if I had a choice I would not have them as a utility provider ever again.
Original Review
I had gas service with DTE Energy in 2014. When I moved out I paid my final bill ($214) and closed my account. DTE reported to the credit bureaus that this account was closed and paid, with a $0 balance. Since then, I have had collection agencies add to my credit report that I owe $214 with DTE Energy as the original creditor. I have sent each collection agency proof that it was reported as closed and paid with a $0 balance, and they remove it from my credit report. The next time I look, it's on my credit report again, with a different collection agency. Send them proof, they remove it, and we repeat the cycle.
I called DTE today and was told that it was not paid and that they don't report anything. I told them it was in fact paid, that I have proof DTE reported it as paid to the credit bureaus, and it needs to be taken care of as I am moving to a new home in September that has DTE for gas service and I need to be able to start service there. Was finally told to email the proof that it was reported paid, which I did. Currently waiting for someone to get back to me about it.
How do I know I can trust these reviews about DTE Energy?
854,137 reviews on ConsumerAffairs are verified.
We require contact information to ensure our reviewers are real.
We use intelligent software that helps us maintain the integrity of reviews.
Our moderators read all reviews to verify quality and helpfulness.
For more information about reviews on ConsumerAffairs.com please visit our FAQ.

Actually, I came across this website as I was searching (again) for some sort of "correspondence" address for DTE!! And the reason I need that? So I can finally send them copies of their own ridiculous statements/bills/overdue payment notices that they have sent me since they "overhauled & updated their systems and thus, had to assign everyone new account numbers" in April. These notices (the 1st of which was a past due notice but with a due date that we hadn't even reached yet!) have been sent continuously via email, text and USPS and as recent as today.
Every amount due is completely different even though it has the same due date! Some have stated that I am a whole payment behind ($226 x 2 due); yet when I make my 1 monthly payment of $226 on the due date, via the DTE app... the next screen states that I am current, up to date, nothing more due until the usual monthly due date! I have been taking screenshots the entire time and printing every email/text/statement sent and still choose to receive my monthly statement via USPS for a hard copy.
As I said earlier, there is absolutely zero information available on their app/website or even by internet search engines, for their consumers to correspond with them in writing!!! How convenient for them that we, their own paying clients, "just have to settle for our 1 choice and call"... and risk being cut-off or unable to prove anything they say and/or refer to it later, even if you can record the conversation! And here I am! At least I found this site and was shocked when I started reading the other complaints about DTE and exactly the same as my own issues! I am relieved in a way (sorry) to know it's not just my account being so messed up and at this point... Getting close to being illegally subjected to intimidating and completely incorrect late notices & payment overdue dollar amounts owed harassment.

Rains. The power goes out. Gust of wind. Bye bye power. Thunderstorm yep. Power nope. Little breeze. OMG get the candles. Worst part is my neighbors across the street always have power. "They are on a different grid". Well maybe they should take all that money they scam off of me and my family and fix the stupid grid we are on. Like I mean we have lived in this house for 14 years you would think our grid would be updated by now right. July 11th is today's date and there is a little rain and wind in Dearborn Heights, Michigan and guess what. The power is out again. It seems like DTE needs to hire new people and start some drug testing because I think everyone that works for this crap company are high and can't do their jobs right.

I had asked for a DTE account creation starting 1st April, which they didn't do. Instead they sent a bill from 5th April to 5th May to my housing society and I was made to pay that. Once they got around to do the account creation they again sent a bill starting 1st April to 5th June and 24th May to 5 June. Now if I call them they are not able to explain this whole thing to me. Extremely messy people. Tired of calling them again and again to get an answer.

Power has been acting like a brown out... Only 1 plug will work in the WHOLE HOUSE is working. It's been out for 24 hours. They said it would be back on today. Still nothing. No estimate time today when it's going to be on... Whole fridge all food bad now. Kind of sad. I have not seen any DTE trucks nowhere around. Nada.

Called on the 5th to schedule having power cut to a piece of property that I just purchased so we could do a demolition to a building on the property. Was told they would be out on the 19th to complete this, they gave me a order number (which I did misplace) and told me they would call with further information. It is now the 15th and I have heard nothing from them so I called and got a woman who was EXTREMELY RUDE. Gave me major attitude about misplacing my order number and said "well I could look it up if you had the original order number that we gave you" when I asked if she could look up the information by the address. Then came back and told me that it said that I called on the 5th and scheduled new service. I told her that that was 100% not correct and again she got an attitude with me about not having my order number.
I called back and told them that I wanted the number to a supervisor, they gave me a number but of course I got a voicemail and have not received a callback. All I need is the power cut to the property so that someone doesn't get electrocuted when we tear this building down. I guess DTE really doesn't care. Unfortunately, it seems like they think that because you don't have an option to go to another company they can just treat you however they want. If employees behaved like this with any other company they would be out of a job, as they should be. What total crap service! WORST CUSTOMER SERVICE I HAVE EVER EXPERIENCED.

I posted a complaint and review of Santanna Energy Service on 5-16-17 regarding what I understood at that time due to misleading information I received from DTE Energy (Detroit, Mich.) in connection with an excessively high natural gas bill. The previous bill, due on 5-25-17 was somewhat in the 'normal' range for service period of 3-8-17 to 4-6-17 and still having the winter temperatures to consider. I didn't realize that there was no bill received from DTE during the month of April, or any having an April 2017 due date. I simply registered the payment due by 5-25-17, and set the bill aside to pay in time to allow the check to arrive in Cincinnati, Ohio before that date.
However, on or about 5-18-17 I received a second bill, with no mention of the previous amount due, but the second bill for the service period of 4-7-17 thru 5-6-17 was for the amount of $278.27 and was marked as due by 6-01-17. Payment for the first bill in the amount of $161.36 was not yet mailed as it was not due until 5-25-17, and suddenly I have a second bill for an unexplained high amount, due 6 days later. I immediately contacted DTE and spoke to customer service representative who instantly focused on the fact that I had contracted with Santanna Energy as my gas supplier, and stated that Santanna is the reason for the high fees. She denied that DTE had any control of the service fees that, "Santanna electronically adds to the bill".
I then called Santanna Energy in response to the information I received from the DTE rep. Customer service at Santana insisted that even though my contract was expired, Dec. 2016, Santanna is still supplying natural gas on my account, at a higher price per CCF, since the price cap expired with the contract. Santanna is presently charging customers $0.52710 but NO service fee is included; in fact, the representative advised me that the service fees shown on my statement are not placed on the bill by Santana, even though they are itemized in the area listing the Santana charges. He stated that DTE must be entering that amount on the bill which is generated and mailed to their customers by DTE.
Several phone calls resulted over the following two weeks in an attempt to determine the origin of the charges, with both DTE and Santana denying any connection with the elevated charges, billing a total of $439.63 for two months of natural gas service, including all the taxes, surcharges, etc., etc. I have talked to numerous DTE customer service representatives, explaining the problem in detail, and again with their supervisors when it's determined that the customer service rep is unable to locate, confirm, or comprehend the problem. To date, DTE has not confirmed that any problem exists with their service or their billing procedures.
Note: even after my contract with Santana expired and the price cap removed, the non-contract price of $0.5271 for 106 CCF of natural gas is only about $21.00 higher than DTE at a price of $0.3270/CCF, and is a minor impact on the total price I was charged by DTE. I'm preparing to contact some higher authorities, Mich. Pubic Service Comm., Mich. Dept. of the Attorney General, Better Business Bureau, and/or Channels 8 Wood, Channel 13 WZZM, and Fox Channel 35, each of whom have investigating reporters who strive to spotlight the actions of businesses who would take advantage of customers if the situation allows.
Even though the complaint with DTE is not yet resolved, I paid the total bill which was due on 6-01-17 for $278.27, finding that in the process of "Upgrading their system", their billing dept. was apparently put offline temporarily probably making their invoice mailed later than normal, which resulted in a second bill, which they conveniently added to the first bill, along with all the incidental fees and taxes, and simply failed to make any note or statement to customers to disregard the first bill, and just pay the second. I wonder if that was an accident, or if I had paid the first bill and then the second, automatically, would I get a refund. Maybe not! Incidentally, I own a condo which I have used as a rental, and use DTE as my gas service.
Ironically, the same problem is now happening with DTE and my condo gas bill; I received one bill on about 6-02-17 for an amount which is due 6-28-17. On 6-10-17, I received a second bill for the same condo, almost double the first amount and due on 6-30-17, with a warning that my previous bill is PAST DUE! Interesting; I wonder if they will charge me the 2% late fee if I pay it before both due dates.
I have recently file a detailed complaint with MPSC regarding my numerous contacts with DTE, with the latest contact with customer service rep being disconnected while attempting to transfer me to a supervisor. They have all of my information, phone numbers, email and even my SS#, but I have not received a return call in any attempt to re-connect and resolve the problem.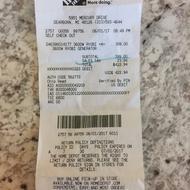 My power I thought was out on June 1st, I call report outage lady calls back twice "check circuit breaker" done... still no power, said between 6:00 - 6:30 restoration. I call at 7:30 "I'm sorry but you've been reported, found theft and power line was cut at the pole. You'll have to contact our theft department TOMORROW when they open." Who cares 3 kids including a 10 month old! A absolutely wonderful and professional DTE worker came out, asked what was issues, explained, he said he'll take a look if any theft evidence. He cannot restore or reroute wiring, NOT a problem. Please check. Absolutely NO EVIDENCE OF THEFT OR THE STATEMENT OF "I HAVE NO METER" smart reader intact and not one thing wrong with it. I let DTE know the next morning that their "investigators" who came supposedly found evidence of theft were absolutely wrong!!!
The lady has the nerve to ask "why am I calling?!" Probably because your company and the jerks who cut my electricity were wrong and so were the 3 other people who stated I have no meter on my home then because I have empty boxes. Grey EMPTY. NO WIRES ANYWHERE on side of home that I was getting electricity from there! Which is it I have a meter and stealing electricity or I have "their property" that's hooked to nothing and has been that way for the 2 years I've lived here!!! Every reading is ACTUAL NOT ESTIMATED.
Call today because I requested a supervisor and investigators come out show me where the PROOF WAS TO CUT MY LINE WITH 3 KIDS AND ALLEGEDLY STEALING ELECTRICITY. 5 different times DTE has cancelled not notifying me but in computer system to "reschedule". I watched the van today sit for 10 minutes outside my fence and I go outside to speak to him, takes off. Call DTE "He rescheduled" WHY??? And how is it ok to say "Yes you stole electricity". Guilty cut my main line, lie, say I have no meter. No you do, this is all ridiculous and I thought theft had to be found guilty of not assume by a looney neighbor who made anonymous call? So my fault I wasn't guilty of theft yet suffered from it.
Bought generator because it was a Friday weekend and had no idea when electricity would be turned on! Grateful for the DTE worker who stayed 'til almost midnight to reconnect. Maybe because I live in the city of Detroit I'm "assumed guilty of theft". SMH. Not ONE supervisor in THEFT department has returned my call since June 2nd! Not right for DTE to assume, must be found guilty, law enforcement does not even have the right to "assume, guess" but find evidence. Not jump to believing a anonymous caller! I'm glad I recorded some of the mixed up stories the theft dept has told and the rudeness.

DTE are some serious scam artists and should be ashamed of themselves! Customer service is absolutely horrible and you can't get them to understand you after waiting on hold for 30 min. Your bill is never correct and charges appear like crazy.

Got put on the shut off protection plan and called to make sure of the date payment is due. I was told I was taken off the plan for non payment and we under investigation for so many account numbers at this address. We have one account and told the lady exactly when we made the payments and how much they were. I have to now go to the bank and get proof of payments and either mail it or fax it to them.
In the meantime while we are under investigation they will then decide if we can get back on the shut off protection plan. This is on them and their goof up. Where is our 418 dollars we sent them in payments and why did it not go on our account and why is there so many account numbers for our home!!! It sounds like they screwed this up really bad but do not want to take any blame but put it on us. I want to know what is DTE is going to do to repair this whole issue and make things right for us for all the extra things we have to do because they are at fault, not us!!!

On February 14, 2017, I canceled my Home Protection Service at which time, Nina the customer representatives tried to offer me a $100 credit to stay, I was given 10 days to decide to stay on or cancel. On February 24, 2017, I called back and cancelled the service with Keith. But I was concerned about what would happen about the bill, so I called back and spoke to Nicole. At this time she told me that this would go into effect and it would show up on my March 15, 2017 bill, but because they bill one month in advance I would have one last payment. When I received my March bill it had the charge on it. So on March 3, 2017 I paid the Home Protection Service and regular bill and I spoke with Carol about the problem with the Home Protection Service problem.
Then on March 17, 2017, I made another payment and called to verify that the bill was correct at which time I spoke to Sarah. After being in contact with DTE on March 23, 2017, I spoke to Kierra about the Home Protection program problem, I was told that it would have to be taken care of by Upper Management. Each time I contacted DTE, I am told that Upper Management would be in contact with me. I have not been contacted by that department as of May 26, 2017. On April 4, 2017, I called DTE once again about the problem and spoke to Tiffany and still nothing was resolved. Tiffany stated that I owed two months of Home Protection Service, although I cancelled it in February 2017, when asked how that was possible, she couldn't explain. Again I was told that Upper Management would have to get back with me.
On April 12, 2017, I paid my bill, which reflected an amount that included a Home Protection Service payment and my regular payment. I was surprised that this was on my bill, but I paid it. So from February 2017 until April 2017; I made three payments to the Home Protection Service that I cancelled. Now when I called on April 28, 2017 to question why they say that I owe them, no one could give me an explanation. So when I asked Sarah who answered the phone "why" the charge of $72.71 is on my bill she says "it is because you are behind two payments!" When I told her that the information is incorrect, she becomes rude and hangs up on me. So I call back and Lori answers the phone and apologies and tells me that she will have the matter sent to Upper Management. So on May 5, 2017, I call and speak to Brittany who once again tells me that the matter will be referred to Upper Management.
So as of May 26, 2017 I call and I speak to another Sara, who tells me that according to the notes the charges are correct and it will not be put on my credit. But when I tell her that she needs to review the account from February 2017, her story changes and she says I will have Upper Management review it. I told her that I was tired of being told that and what needs to happen is they need to do is just credit my account for the money they say I owe. At this time she hang up on me. I then call back and spoke to Thaimra. Thaimra then research the account and said that I was given a credit in April 2017 to stay with the program.
When asked why I would receive a credit after the cancellation of an account two later, she couldn't explain. She then told me that the account would have to be sent to the Program Management Department. DTE Home Protection Service is basically just a department filled with incompetent individuals that are not able to do a job. It is apparent that I was over charged for three months and it needs to be removed from my bill, instead of just doing that, they are sending me through all this unnecessary stressful drama.

I have two new accounts with DTE, one in perfect standing and one on a newly purchased investment property. My original account did not receive a bill in April as was normal. After 3 phone calls made and being told the bill would be there the next day or two I received a competent call center employee who informed me that a system update they did in April was causing chaos with many, many, bills not generating as usual. I was instructed to just keep an eye on the mail as they had no ETA for sorting it out. I gave them two weeks before I resumed my calls and again was told next day by a few employees before reaching someone competent who again said no ETA was available on their screw ups, keep an eye on the mail.
Today, Sunday mind you so they're call center and chat support are both closed, I get a notice my account is over a month past due replete with threats of termination and late fees. Are you ** kidding me. At least dozen recorded calls on my end, and I get this. If I could switch to a competitor I would in a heartbeat, rate be damned. Now, while this ** is going on I close on a foreclosed house in the neighborhood. I naturally call DTE to restore service, pay a 300 dollar fee to have them reconnect the gas, which was disconnected from the main for no apparent reason other than generate income on the house. I know, I spoke with the workers when they were here. I was then informed power would be on in 24 hours. 25 hours later, no power, so I call again, at this point I've got the menu down pat at least, so that saves a few minutes getting to my extended hold period waiting for a rep.
I'm informed that power is scheduled to be restored that day and as the meter is a smart meter, just requires a few keystrokes to turn back on. Awesome! I inquire about whether I need to reschedule the crew I have coming out for work, which I scheduled based on their original estimation and was told no. 49 hours later and my wallet 100 dollars lighter due to the work crew arriving onsite and waiting for 2 hours before I sent them off, I call again. I'm upset at this point and greeted with what I would consider stereo typical low wage attitude. "Sir, your power was not scheduled to be restored until... yesterday." I'm put on an extended hold after which I am promised the meter will be pinged and power restored asap. I again inquire whether I need to reschedule the work crew and clearly state this failure to meet the timeframe I was quoted is costing me money.
Again I'm put on hold and after a few minutes am guaranteed the power will be on that day. 36 hours after that conversation, and another 100 dollars lighter power still isn't on. It's all done in office!!! Turning it on requires little effort, as does not lying to your customers!! Giving this company a monopoly on power in the area has lead to this complete mess. They can screw up, overcharge, outright lie, cost customers hard earned money... and what can we do? I'll be writing my congressman and the State Attorney General as well as utilizing all my personal and business social media accounts to call out this completely inept company and its flagrantly biased practices. I encourage anyone else who is being hit with late charges, termination notices or the like due to their flawed system update to do the same.

I have purchased a new house in Detroit. DTE Restore department have a problem communicating with each other. On 04/18/2017, I called to start my service, the rep told me that in order for my gas to be connected I had to pay $300 and that was paid on the same day. She told me that my gas would be connected Monday 04/24. Yet, the team did not showed up to my house after I took the day off to wait on them.
Monday, after I was tired to wait, I called the department and the lady told me that she did not see a request, and that someone will call me to let me know when they are going to start my service. NOBODY CALLED ME BACK. After a few days I received an e-mail stating that the gas would be connected on 05/03, I called customer service to verify if I need to be there and the lady stated that she could not find the appointment and that someone will call me AGAIN. I AM VERY DISSATISFY AND MAD, as I am losing money every day because of the inconsistency and lack of communication within the team. I called 04/18/2017 and yet my gas has not been restore and customer service is unable to tell me if the request is on the system successfully.

I am experiencing unfair & prejudice treatment that will damage my status. I have found the employees will gave you misleading feedback. They do not treat all customer right, paying or not. They use your phone number & any other information they may found out about you, that has nothing to do with them as me being a customer of DTE ENERGY. That would damage your account including removing your long time history. This is what their employees are doing.

Trying to get an update as I have a powerline down in my yard and have since 7 pm last night. I can't even get into the website as it is down, let alone get an estimated repair time/date. Fireman came to home last night and said they were on their way - NOT. I can't believe that a public utility has a website that goes down constantly.

Power went out on a Wednesday. Was not restored until Monday. When it was restored there were three pipes in the house that burst and all the food was spoiled. I called them a week ago to request a letter be faxed over to my worker so that I could get my food replaced, they say "Sure give me the fax number." I gave them all the information and they said they were going to fax the letter. I call back the next day. They said "Yes we're still going to fax it at the end of this business day." I relayed this information to my worker and she calls me today and said she never received a letter. I call back to DTE and they said they do not send faxes out and that was it this information I was told and I said "But they told me that twice when I call. Why would they say that twice?"
So today she said she's going to mail the letter out and that will be too late because there was only a 10 day grace. File to get replacement so who should be replacing my food? I think DTE owes me $150!!! They purposely lied not once but twice and now they say they have to mail it out when it will be too late. Why did they not mail it out last week. Why can't we pick up important paperwork. The power outage destroyed my home and no one cares. Your only concern is money. I hope if you read this someone lies to you and disregard your needs and concerns and see how it feels when it happens to you because it will. What goes around comes around. DTE are liars and care nothing about customers.

Power out again for extended length of time. This happens many many many... Times per year (and for as many years as I can remember), with DTE offering no responses or rebates for the huge inconvenience. Not to mention the household cost involved with losing power. I'm writing this review because last summer on a sunny blue bird sky day, we had a huge surge that made all kinds of noise. All appliances that were running at the time (TV, dishwasher, laundry dryer, aquarium filters, fan... And on and on) we found burned up after power restored. So I went and replaced all these appliances, and had all the bad ones stacked in the garage for 3 months as I awaited DTE to get back with me on the claim I filled out (which states on claim that they will get back to you in 30 days).
So they finally got back with me after I contacted them several more times. And their response was, after reviewing my claim was... Wait for it... Wait for it... It was storm related and therefore they are not responsible. So in conclusion, if this wasn't a monopoly type market, and customers had other options, I think the service and owning up to their own equipment neglect, would be totally different. $300 dollar per month customers are nothing to DTE. But what if their customer base was cut in half. Then the customer might be a little more valuable to them.

The worst company ever. I'm a single parent of 3. Me and my husband got divorce. DTE don't care. They charge me 400 a month. Too much. I get SSI. I can't even pay for food because these greedy people are too high. I try to talk to them but they won't listen. I'm in a low income plan and still can't pay. Help!!!

Mar 8 high winds but we had power well after the storm. May 9 afternoon cut power to the neighborhood. Guess they thought it wasn't fair we had power when others were out. Either that or the power grid is so poorly designed that in order to restore power to affected areas the dots have to make everyone suffer. A few years back we had a downed LIVE power line. DTE didn't have anyone for TWO DAYS!!!

My service was inappropriately disconnected 2 weeks after DTE received $900 from us. My husband had accidentally paid the wrong amount. No business, not even a credit card, disconnects service in less than 30 days, let alone 2 weeks. And this is WITH A PAYMENT. I received a bill for the remaining $611, and the amount was deducted from my bank account on 2/27/17.
TWO DAYS LATER, still not 30 days from the original bill, my electricity and gas were disconnected. DTE couldn't find the additional payment, so I had to pay it AGAIN to have service reconnected. After $2100 in payments, $600 MORE THAN I OWE, the service is still not back on due to a "meter issue", and they claim no one can come out until tomorrow and they need an all-day window. Because I pay $1600/month utility bills by not having a job and being able to sit around all day waiting for an incompetent company that didn't even notify me that they couldn't turn the electricity back on after all. Which they never should have turned off in the first place. DTE Energy is the worst company on the face of the earth.

This was my first apartment so it was my first time using DTE. Everything seemed fine for the first year until it was time for me to move and I called in the beginning of Jan. to let them know I need everything turned off on Jan 31. They said okay, sent me a email reminding me of the shut off on the 31th. The 31th comes and no dte so I call they tell me someone already came out but couldn't get in and that they would have to come back.
Well I was no longer at that location and they said that the acct. would taken out of my name and put back in the apts. name and that I would receive my final bill sometime in Feb. My bill come up to 197 and change; I paid it though I was done then turns out nope here is another bill for 272 and change. I call and ask why. They tell me they misread first then that they estimated my last bill and this was what my meter really read so my bill was 348 and they have a credit on there that I don't understand where it's coming from. I'm not able to view my past statements online and I don't understand why the billing cycle is for a 103 days. They never sent the confirmation emails I asked for, instead just a emails about updates and changes the company are making like I wouldn't open and read the emails when I spoke with people on the phone.
They gave me the runaround and false names because no can acct for the people. I told them I spoke too. They closed all the locations where you could take your bill to and speak with a person. I wish he has another company to deal with and I with all those that want to start a civil suit because there is something going on. I don't know where else to go besides headquarters located in downtown Detroit near MGM casino. I've tried emailing Gerard M. Anderson who is the CEO with no answer. If anyone has any advice as to what I do next; if there is anything please let me know.

DTE charged me incorrectly on a bill that should have never been in my name. Told me they took the average unit consumption of the whole apartment building and bill me extra 100 dollars. Speaking to their supervisors/managers- they have no authority to correct anything and just refused to remove this amount from my bill at a new location. It is a shame that DTE is the only service we can use and I have to pay for something that is invalid. This is a very unethical company and the worst customer service I've ever called in history! Very dishonest company and incompetent people. My average consumption for last year same month showed that I paid 150 dollars for gas+electricity even though I live alone, don't cook, don't use heating since mostly I am at work. But this month this year it got even higher to 260 dollars for 28 days duration. These people are fraud and liars and kept transferring my calls to each other and never solved my issue.

I moved into my manufactured home in July of last year. At the time I moved in, the company refused to transfer my gas and electric from my apartment because the previous tenant had an extremely high bill. This should have been recorded already that the previous tenant had been evicted, because the gas and electricity had already been changed back into the landlord's name. Finally they changed it after re-sending the eviction papers over. They tell me there will be a 141.00 dollar deposit, though my bill was not past due, as I moved from a community that offered free gas. I call back after the landlord faxes the info, and they pull a new number from wherever 422.00 deposit before they'll turn it on. I explained that they must honor what the previous person told me, as it is in the account notes.
She puts me on hold and confirms that this is something she has to do. After taking my payment I went on thinking everything was fine. One morning I notice DTE outside of my home, they simply shut off the lights and turned them back on. A few days later I see that my meter had been changed and that they 'recalculated' a 450.00 bill on top of what I owed. So now the bill is about 800.00 and since it was 'RECALCULATED' I was required to pay it within a week's time. ALL of it. So in OCT of 2016 (one of the coldest months) they shut off services and refused to turn them back on with a payment of 400 (that initial security deposit they wanted). I was able to come up with the money from different sources in about 4 or 5 days. They continued to drop bills that were extremely higher than they should have been. It looks like the meter was defective, or I am paying off the previous tenant's bill.
I do not believe they recalculated my very own bill, but went back much further than they should have. Since they removed the meter before I realized something was wrong they aren't required to do any type of investigation. After many months of going back and forth, I now find that I'm unable to log into the desktop virgin at all. So detailed bills, options to request payment plans and programs are now unavailable because I can't access them and have to rely on the word of the agent I'm speaking to. Most of the time they have no information, and offer little to no help. Including entitled supervisors and team leads who don't even take the time to listen to your issue but assume because they've been in industry they know what your problem is. This all appears as retaliation.
I now use very little gas. I don't use the heat in my home much at all, working 2 jobs, and somehow my gas bill is still upwards of 150.00/mo. I don't trust this company at all. And pray other energy companies open sometime soon, so that this company can feel competition and realize you can't treat your customers like garbage because they have no other choice.

DTE charged me incorrectly on a bill that should have never been in my name. They corrected this mistake years ago and it reappeared years later when I moved into a new location. Speaking to their supervisors/managers- they have no authority to correct anything and just refused to remove this amount from my bill at a new location. It is a shame that DTE is the only service we can use and I have to pay for something that is invalid. This is a very unethical company and the worst customer service I've ever called in history! Is there a legal case against them? I think it's TIME to start a civil suit... very dishonest company and incompetent people. One of the supervisors called me to tell me this issue was resolved before I turned on my service... he lied!

I've filed complaint after complaint: They always have an excuse for this DTE! We need different choices - "that means: different energy companies! Different commissions: knew energy proposals place on the upcoming ballots!!" DTE billing cycle is horrible, and I have told them! Nevertheless This company is suppose to Bill every 28-30 days. But doesn't.
DTE billing systems are horrible. This company Retaliated against me for making complaints against their horrible billing system. Refused to send and/or correct fees on an old Bill, because it was being disputed! Transfer the old account with a different account number to a New account number, instead of sending the final Bill. Which I requested for, over 6mos.
Instead: This company waited and added it to a whole separate account number. In December and then pretend it was the same New account. Bill. The bill went from $70.00 to 2400.00. Plus the DTE company added monthly fees increasing the Bill up to $2900.00 on a closed final bill ended in June 2015. I complain with Mesp. "this was a closed account" and it was only 1,800. It was place on a Dte budget plan at $200 monthly, requests to re-analysis the billing.
When the company refused, I was told them the calculation wasn't correct for $1800/24 months. This company thinks everyone is illiterate. The company refused to change the calculation so I dismiss the budget account and request for a turn off. With the final Bill being send to me DTE still added the budget 200.00 monthly for two months, so I told them and second time to cancel my Bill, send me the final Bill: June 2015. Which the company, cancel and turn off the Utilities But never send the final Bill.
DTE waited until December 2016 then added the old closed Bill to my new address with an different account, shut off my Electric Service which turn off my gas days before Christmas. I received help and placed half down and disputed of things. They turn it back on, Complain about the transfer of the old close account to the New account. After 6 months to a year of requesting for the bill To the Mesp, they split the Bill into three different old account and said, DTE was correct. Completely insane! A sad monopoly company. They might retaliate again for this written review But the truth is the truth!

I am a homeowner and been with DTE Platinum home Protection Plan for 3 years. I pay my bill on time every month. I noticed my Hot Water Tank was dripping water. DTE service came out and said my tank need to be replaced and that my plan do not cover it… meaning I have to pay out of pocket for everything the tank and the install fee. He price a Tank in the thousand from DTE... Smh. When I signed up for plan I was told if they can't fix it then they will give you money toward a new one. Well that's not true... I have no hot water and two little babies and it's cold outside. So I called DTE to complain about situation and employee on the phone was not helpful at all. She just took down my complaint and said it will be about 10days before supervisor call me back... smh. She didn't even try to convince me to buy a different price tank or anything. Smh... I am not a happy customer so I cancelled my plan.
DTE Energy Company Profile
Company Name:

DTE Energy

Website:

https://www.newlook.dteenergy.com/wps/wcm/connect/dte-web/home