Consumer Complaints and Reviews

We signed up Nov 11 2016 at the Playa Del Carmen Grand Sunset Princess. The next day I went online and tried searching available trips in Mexico and Dominican Republic and found very limited choices and the ones I found would cost us $100 US each for all inclusive. For this along with the fact that I pride myself in finding good deals and booking online I decided to cancel our membership and prepared for the worst. I found a form letter online that quoted the Mexican Law "Article 56" that states our right to cancel within the 5 days and referred to the Consumer Advocate Group "PROFECO". We walked in and asked to speak with our salesman and presented the letter. He brought us straight to a room with the "Closer". We had a 2-minute conversation in which I expressed a general dissatisfaction with the program and we exchanged signed letters and were on our way.
It was a huge relief that they didn't try and bully us or threaten to keep our money. We expect our $4000 deposit back within the 15 days they promised. This small office does a million in sales annually so there are a lot of members. Even though this wasn't for us there must be some happy Customers but they don't usually go online to say so. I just felt it fair to express our positive experience.

I was scammed like most everyone else here. Terrible, fraudulent company that lie to get you to sign up, then fail to deliver on most everything they promised. Just stop paying them. They'll threaten and threaten, you'll keep getting calls. But they never reported me to credit bureaus so I never saw my credit score drop. Told the collection agency that finally started calling me after years of the company itself hounding me, that I would pay the back dues and fees once if they would then cancel my contract forever. That worked. Done and out.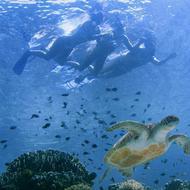 We purchased in Cancun our trial membership on November 2014 for $2500. They asked pay $3000 but we offered $2000. (Did you know that you can bargain?) Anyway, the sales was long, aggressive but we got free Tour tickets (valued over $400). First trip we went to Cozumel Royal. Beautiful place, amazing view of the cruise ships. Great maintenance/housekeeping, food was great, we got reservations to the restaurants with no problem. Nice beach area, kids got free snorkeling equipment. Great activities for kids. Night entertainment was OK but needs improvement. Amazing beach ocean, calm water, clean. We only paid for food fees of $44/p/r/d, kids eat for 50%. Remember, everything can be bargaining in Mexico and hey, learn speak some Spanish.

I cancelled my vacation on the day I was supposed to travel. I was told that I would get all of my credits back except for that day. Later that day, I was informed that I could not get any credits back. I even had insurance on the trip, but I could not get my credits back. The lady told me to call the insurance company, but all I got was all lines are busy for an entire week. I am so ready to sell this timeshare.

We had a timeshare week for 30 and got bored of timeshare and sold the week for next to nothing. When approached by a salesperson in Cancun in 2011 we liked the concept of Royal Holiday club. We have been to Mexico 6 times and Europe 4 times. The sales technique could be more transparent and less aggressive. I have done my Math and come to the conclusion that you could make direct booking and the total cost would be about the same. Using Royal Holiday for planning and choosing holidays is like having a personal trainer instead of going to the gym yourself.
I would not recommend Royal Holiday or any Timeshare if you are computer savvy and have the time and energy to do all the searches and your financial resources are limited. Travel agents have limited horizons. There are "mini-lies" in their sales pitch. They claim that they can get cheaper travel flights. This is not the case when I first checked flights from Toronto-Mexico in 2011.
How do I know I can trust these reviews about Royal Holiday?
670,460 reviews on ConsumerAffairs are verified.
We require contact information to ensure our reviewers are real.
We use intelligent software that helps us maintain the integrity of reviews.
Our moderators read all reviews to verify quality and helpfulness.
For more information about reviews on ConsumerAffairs.com please visit our FAQ.

I'll done one residential conference in hotel 100 rooms on Triple APAI. The hotel manager was very rude way of talking. They spoil my entire conference. HOTEL STAFF MISBEHAVING WITH VVIP GUEST. They don't have banquet chairs, covers, carpet in hotel. They are charging for basic things which they don't have.
Food was uncooked. They are not able to manage a large group. I request the management to look after all these stuff. I'm paying more amount to other hotel. I'll never ever recommended to anyone. Very bad experience.

My husband and I visited the Royal Princess Resort in the Mayan Riviera in November of 2015. The night of our arrival we were scooted away from reception by a lady stating they were a representative of the hotel and that they wanted to book us for the "orientation breakfast" in the morning for new guests. The orientation turned out to be the Royal Holiday vacation proposal. After going through the sales pitches and examples of all the savings, we were made to believe it was a great deal. They even stated we would even get discounts on our flights.
The sales process was high pressure and confusing. They misrepresented prices we would pay at the all-inclusives we would have access to as well the total price we would pay for the product we had purchased. There is a delay in getting customer access to the on-line website. For a reason as soon as you have access it is after the 5-day period in which you can cancel your contract (which they do not let you know about), you will figure out that the deal is not such a great deal. After getting home and logged into their customer website - the price misrepresentation became incredibly apparent. What was also misrepresented was the rooms we would be able to book under our package. In all, I have to say that the whole process was confusing, which I am sure is done on purpose. Had the pricing been exactly was they proposed to us, it would have been a good deal. However it was not.

Justine of Naples, FL on Dec. 27, 2014 -- thank you so much! Your comments were very helpful although I continue to see what they will do. If you are curious about why I am pissed off at Royal Holiday, please see comments posted by Justine of Naples because they pretty much mirror mine. I am taking action to cancel and get my money back. Below I am copying a complaint email that I sent to PROFECO for your information. Wish me luck!
This is my second formal PROFECO complaint about Royal Holiday. As you have seen from the email from Sandra **, Royal Holiday keeps harassing consumers even after I have elected to cancel the contract in accordance with the contract itself and Mexican federal law. I have cancelled my contract both pursuant to the contract itself and Mexican federal law, and Royal Holiday should honor this request.
Despite what Sandra ** states, there were numerous misrepresentations and fraudulent comments made during the hyper aggressive sales presentation. First, Gregorio **, a sales manager, said that once I pay the down payment, the interest rate will be 1% until the principal amount is paid off (USD 9,000 in total). However, the agreement says that it will be 4% for the first 6 months, and it sometimes goes down to 1%, which is clearly different from what he promised.
Gregorio ** also promised that if I paid the principal amount early, I will get a 10% discount on the principal amount. But the signed contract says that it will be reduced to only 8%. Despite these inconsistencies, into the fourth hour of this hyper aggressive sales presentation, Gregorio ** kept pushing me to sign the contract because the differences are not that much money while I was complaining that I have to sit down and eat some food because of my health conditions due to my pregnancy.
Gregorio ** assured me multiple times that I can cancel the contract within five business days for any reason. But when I went down to the sales desk one day after I signed the contract to cancel in writing (which is in accordance of Section 11.a) of the contract, first he said that the contract is canceled, and then he said that it cannot be canceled without a valid reason. Gregorio ** forced me to write down a reason for cancellation which I refused. After I refused, Gregorio ** kept pushing that I have to give a reason which the "board of directors" has to review and sign off. What kind of company has its board of directors review service cancellation requests? After refusing to write down a reason multiple times, I was forced to write down the reason which is that there are all these scam reports against Royal Holiday that I was not made aware before I signed the contract.
Further, Gregorio ** then threatened me by saying that if I try to cancel, there is a penalty which is 30% of the contract price. He accused me of signing a document that said that I would owe them the 30% in the event of cancellation. It was unbelievable. Of course there is no document that says so, and Gregorio ** made multiple promises during the negotiation phase how I can cancel anytime. When I brought up his promises, Gregorio ** then started yelling at me saying that it was only a verbal promise which is not binding, and it is all my fault that I did not read contracts closely before I signed the contract. I could not believe his behavior.
The contract says that I can cancel within 5 business days for any reason if I give proper notice. I have given them proper notice already twice via email and I plan on sending another one via certified mail tomorrow (all three notices attached for your review). Royal Holiday still acts like my cancellation request was improper. I hereby sincerely request that Royal Holiday acknowledge via email at ** that the contract has been canceled by the company and that the company will be refunding the deposit of USD 1,845 to my credit card on file.

I read so many negative comments about Royal Holiday; I've had mostly nice experiences. Those that weren't as nice, were taken care of. I'm not happy about my home account in Nassau is no longer. But it may come back, have faith. I've never had to wait for a confirmation. If my computer acts up or I have questions, I call; I get my answers & get booked right then. I bought in 2002; I'm not sorry I did. Going to Dominican Republic & Las Vegas next year plus rolled some points into RCI. All is okay on my end.

They are awful to speak with and will not give you to a supervisor. On my call today they threatened my credit. I bought my timeshare at an all inclusive in the Bahamas and they dropped it. They actually told me I should go to Belgium or Peru.

Every year I have to deal with Royal Holiday. First of all my deal with them was for 4 weeks on papers however I have to spend hours on the phone every single year to get my weeks. They always try to give me one week only. Secondly, the value of my week dropped to half the value of last year. When I call to inquire they tell me your weeks are randomly selected by our system, we have no control over it. Conflicting info every single phone call. I have been told you can deposit your week in any season you pick so you get more points, however when I did that, they back dated my weeks to the lowest season with the lower value. Inconsistence, inconsistence, inconsistence, they will always try to cheat you out of the value you bought into.

I am unfortunately a member of Royal Holiday and suggest NO ONE SHOULD JOIN THIS! After you consider the money you spend and the high cost of yearly dues you are better off without timeshare type vacation memberships. I call Royal Holiday (RH) to get a reservation in Las Vegas October-2015. The person (CS) answering the call and said he would have to contact the hotel to see if he could get the extra night that was not available at the time. He said he would call back in 2 hours. But CS never called back and I made other arrangements.
Then two days later he calls and says he made the reservation and wanted to give me the confirmation number. I told him I could no longer use this and why did he not call me back as he promised. He said he did call back. Well, that's a lie because he did not leave a message and my caller log shows I had no missed calls that could have been any RH line.
I asked to talk to a supervisor to get this cancelled but there was none around - It was Friday afternoon. CS said they would call back on Monday. No one called so I called and CS told supervisor was in a meeting. Called back and talked to someone else and was told supervisor had a special event that day. I asked for a supervisor to call me back Tuesday. No calls. Tuesday I called and asked to talk to supervisor. No can do since a request was sent to listen to the phone call I had with CS initially. Now it is Friday, more than a week after my initial call on Wednesday last week. HOW do I get to talk to a supervisor or customer service manager at this horrible outfit?

As many other have described, got scammed into a membership and cannot get out. I think we ALL should do this: STOP paying the yearly membership. This will have a huge impact of their finances and hopefully eventually make them go out of business. They can't sue us all. There is enough evidence that this company is a bunch of liars and thieves. Their "product" has no value as it is easier and most often also cheaper just to book the vacation through free channels.

Do not fool with these people, not worth the headache. Not to mention the fee to activate the points, after you paid all your down payment money to them and your monthly payments. What did you pay an upfront for if you have to pay to activate points? We all can do the math? RIPOFF!!! I brought what they call a trial package in Cancun, Mexico in 2014... First they inundated you with all these films, rooms with jacuzzis, dual floors. Now the hotel I was in was already a nice hotel that I paid out of pocket to stay in so that is where they sold me. This year I called, tried to book the same hotel, can't, not available, had to stay in another hotel that Royal owned... the catch, sleeps 6, more than what my husband and I needed, only available during the time we could vacation.
Let me mention room smelled like sewage the whole time, had to beg to get room cleaned, not going to go into great detail but not what I envisioned. Not to mention the all-inclusive of 48.00 per person per day, and the food was garbage, I was sick the first day from the food that I ate out everyday, lived on apples for the week from the market. Needless to say very disappointed! Wish I would have read all the blogs and stayed away... I know this much. It is much cheaper to do Travelocity, Orbitz. We'll go through a travel agent than deal with these folks! This is the catch, they get you as soon as you get to the hotel... most people vacation for 4-5 days, by the time you get home, sit down... boom! Credit card gone through, can't get out! STUCK like chuck!! My 3 years in this godforsaken club or whatever you want to call it can't end fast enough!!!

We have been members for many sad years and 4 years ago invested $9000 for 250,000 bonus points. This turned out to be increments of 15,000 or 30,000 and couldn't be used unless an equal number were purchased. We decided two years later to have nothing to do with the company because we could no longer travel. HOWEVER they insist we pay the yearly maintenance fee of nearly $1200 U.S. in perpetuity and on our death give the time-share to family or friends to carry on this charade. It has now been put in the hands of a collection agency who are harassing us daily. This is not what I expected as I approach my 80th. A totally shameful sinful company who need to brought before courts and punished severely.

We were on a family vacation in Playa Del Carmen, Mexico July 2014. The sales reps are so pushy we decided to sit in on consultation. Of course we were amaze with all the great things that were included with the timeshare. We have been mislead and I'm trying to cancel my membership and I've been denied. We were informed and of course we should have got this in writing. We didn't but that we could cancel this at anytime. Now, that we are in the process of trying to cancel because of course is much cheaper to purchase a vacation directly through an agency and online than booking through Royal Holiday. I provided them with at least 4 different dates and months and NONE of the DATES were available of extremely high in cost. We need assistance in cancelling and DON'T know what to do! Need a lawyer QUICKLY. Any solutions please let me know. HELP.

To everyone who is planning to go to Caribe, here is a piece of advice: when someone approaches you talking about ROYAL HOLIDAY, tell this person to go ** her/himself. THIS IS A SCAM. Last December me and my fiance went to the Bavaro Princess in Punta Cana and were fooled just like the rest of you guys. Today, after 53 E-MAILS, a representative finally called me and told me that "after 4 hours inside a meeting room you start to hear what YOU WANT TO HEAR." Are you ** kidding me?!
I don't care how much money I will have to put into this, I am taking this ** company to court! IF ANY OF YOU WOULD LIKE TO JOIN FORCES WITH ME, please e-mail me at **. We have to do something! My contract is "only" a three years one, but there are other people who have way longer contracts. PLEASE GUYS, we cannot let them get rid of this this easily!

Scam, misleading, false information. Do Not Buy into this! As I tried to book a cruise only to find out it was cheaper to book thru the cruise line itself (which I did) 35,000 points got me an interior room and then was told I had to pay $850.00 per person on top of my points. When you book a cruise you get room and meals included - well a Royal Holiday claims your points go towards the room only then you have to purchase the meals which runs 850.00. Come on. This is not what we were told. You get the best rooms - five star, beachfront, the best of everything. Do Not buy into this - it is a Scam... I am reporting them to the Better Business Bureau, Attorney General's office and contacting my lawyer. Beware!

Royal Holiday is a Scammed, please stay away from theirs advertises; back in 2001 my niece and I got a membership in Nassau Bahamas for $15,300.00. They told us about the dreams vacations and all seemed nice and beautiful to us. But years later we find out that nothing was true, all lies and scams. After the second year no way we could scheduled a vacation, every time we called there were no available rooms anywhere. In 2012 we stopped pay the annual fees and we continue to get the annual fees plus late fees and interest.
Now in April 2015 they flagged my credit with four years of unpaid annual fees total $3,440.00. I called the Meridian Financial Services (collections agency) and I was told to get rid of them to pay $1,700.23 to cancel the contract. What pisses me off the most was the collection agent who told me the contract is legal is USA and if I take them to Court I have to paid all the fees. This is ** and unethical way to do business. Royal Holiday is a terrible, horrible and worst timeshare in the whole world.

We are trying to cancel our membership which we signed 4 weeks ago. As many people has mentioned here, we were lied to, given too much to drink and we signed the contract. We tried to cancel for 5 days in a row since we knew we had 5 days to cancel and at the end we were told that we couldn't since we signed the waiver (we were not aware we were signing). There was no internet connection, my husband and my kids got sick. Now we are in contact with a Mexican lawyer hoping we can cancel this horrible mistake.
I agree with all the other reviews, it should be illegal to be on a contract that you signed based on lies and pushy sales people. There should be something we can do as American and our rights should be valid even if we signed in a different country. Please if there's any information on what I should do or how we can handle this situation please contact me. Any help would be greatly appreciated.

We were approached at the airport in Cancun. We were taken to the Royal Holiday resort on Cozumel where we were told that we would get the best vacation package ever. They convinced us that the spending costs would be contained and we would be able to rent our unused time. We paid for the entire membership upfront with the statement that we would get the money back in 30 years as it would be put into an annuity.
Over the years, we found very limited availability and when we went to inquire about our annuity, we were told we were not eligible as we did not abide by the terms of the "contract". Not only did we buy initially, we bought another amount of points to rent. After returning home, we were informed we were not able to rent more than 30K and we could not rent the remaining 30K. The annual fees continued to climb and availability became almost nonexistent with the loss of several of the "big name" resorts. The entire vacation package is full of scams and since they are located in Mexico, no recourse is available to us.

We signed a contract on Feb 10, 2015 for a vacation club membership with down payment USD3,510. Evidences of sales fraud are: salespersons misled the pricing information in the resort guide when we asked for apple to apple comparison to what we booked through Sunwing.ca. They did not reveal that the points requirement on the page for Grand Princess Hotel did not include food. Otherwise we would figure out the cost booking from them should be over 20% higher than the package we booked. As a result, our cost-effectiveness analysis was wrong. Salespersons hid Operation Rule from us. The carry-over and acceleration policy they explained were completely different from the strict definition in the Rule. The real rule with huge inflexibility should stop us from signing it at spot.
Salespersons promised that we could trial the membership in half year so as to close us (if we don't like the membership, we can stop paying and keep 30,000 initial points along with other incentives). After talking with their representatives, it is a completely lie. Based on contract law, the contract itself is illegal as it is short of fair dealing and good faith so there is no binding power. After sent a complaint to Royal Holiday for 15 days as required by Mexican regulation, we filed report of fraud to Profeco, the Mexican consumer protection agency and ask for full refund.
My recommendations to all victims of fraud from this company is don't worry about the contract as it is illegal. Stop paying your fees and tell collectors that you are in dispute with the company. Collectors cannot do anything hurting you but reporting to credit bureau. So check your credit report and let the bureau know the fraud and dispute if you do find bad reporting. Group lawsuit is a solution. Since the contract is signed out seas, we don't have enough power to hire lawyers to sue the company in its jurisdiction. I will create a Facebook group for us to unite and exchange information. Think bigger. Try your best to protect others, Canadians, Americans and etc. Communicate with your travel agents to put warning in their website, electronic itinerary, air plan seat back. The company's unethical, fraudulent and illegal business practices are unfair competition to other travel agents. They should see the value of doing the protection action.
Once Royal Holiday sign up 1 member, other travel agents will lose a potential customer for 30 years. Communicate with your parliament member and governments to more protection. If we are successful, the governments will step in to probe the fraud and take out legal actions. Keep your evidence and let's be united. Will let you know the Facebook group after I create it.

I'm trying to cancel my membership because they lied to me about the dream vacation package. Every time I check for travel dates are not available and it's cheaper to booked flight and hotel with Expedia. The service is really bad, I asked to speak to the manager and was told that I cannot talk to her and that I cannot cancel my membership.

As a family we went to Cancun and were scammed by this Royal Holiday company. Their representatives dragged us and pushed until we made a contract. That was the worst day ever. We tried to escape or cancel the contract but trials were in vain with those frauds. The first time we tried to make a trip overseas, we were shocked that they have only one hotel and that we will pay more than if we do it outside the membership. Workers in this company are always pushing, and to get rid of their pushing, we paid them all installments due. We then made trips not using them as we discovered it's cheaper to make trips outside this ugly membership. We also paid the annual fees for the past years.
Now as we are not using this membership, we don't want to pay the annual fees. They are sending us letters with the annual fees plus interest fees and they are threatening a judgement action. We sacrificed more than 18000 US dollars but we don't want more blackmailing. If we stop paying this annual fee, would there be any problem. Please help, we are really upset and fed up with this scamming. Thank you.

We were told by the reservationist that this resort was new in Acapulco, Mexico and really nice. There wasn't any arranged transportation from the airport to hotel as promised. The beds were like rocks and the hotel was very, very old. Very few people spoke English making it even more difficult to communicate with the hotel staff. The whole trip was HORRIBLE, don't go there!!!

My husband and I became members of Royal Holidays in September 27, 2012 when we were on our honey moon at the Bavaro Princess in Punta Cana. We were told many things. However discovered that we were given false information. Thus far we have paid approximately 27,000 (CAD) and have accumulated altogether 90000 points (30000 for 2012, 30000 for 2013, 30000 for 2014). We have not used any of these points that we have accumulated and looked forward to using these points later.
When we signed up with Royal Holidays, we were told that we will be able to accumulate our points and use it anytime while being members and they will never expire. As we were a young newlywed couple, who just began our lives together, we believed this would be a great way to save money to go on vacations anytime we want. However we later discovered that we have to use our points within that year or the next following year.
When we were there at the orientation, they asked me what is my dream vacation and I said the Middle East. And, the sales agent opened the Royal Holiday book and said "You would need many points to go on this trip which you can accumulate over the years and go whenever you are ready." Clearly we were mislead and given false information.
We were also told that Royal Holidays has a point card system with chain of hotels where these accumulated points can be used towards free nights at these chain hotels (e.g. Hampton Inn Chain and Holiday Inn). We were also told that we will be able to get discounted flight tickets online with our membership. However, later found out that these cards don't even exist.
As my husband travels for work, we thought this would be a great way to use these points and receive the points card. However, we have not been able to use these points because we did not receive any hotel points cards or airlines points cards. Also there are no cheap flight ticket deals on the Royal Holiday website as we were told.
Next, we were told that we can use our 2 week certificate at the Bavaro Princess Punta Cana which will cover everything except flight expense. However later found out, that this only includes room accommodation and doesn't include the all inclusive package at the Bavaro Princess. When we joined, we were told that there are only annual and monthly fees. However now, we received another letter with RCI membership requesting for a renewal fee.
This year, as we had accumulated all these points (90,000), we were thinking of making a family trip. Later discovered that, 60,000 points have expired and with the remaining points, I can't even go to an all-inclusive resort and therefore would have to spend more money during our stay. I want to cancel our membership with Royal Holidays and get our hard-worked 27,000 dollars back. Does anyone have any suggestions in how we can do this?

As a Royal Holiday Club member since 2004, I can attest to the complaints on this site. 1. If you request to speak with an administrator directly to discuss issues with the membership you are always told to call again and you are never given an address where you can write an administrator. There is a general service email address that I used and received a response stating to call if I needed clarification. This lead me to believe that the detailed email was not read in its entirety, as I was not seeking clarification but needed to speak with an administrator regarding an issue. 2.Two of the tree times that I utilized the timeshare repeated calls were made to a Royal Holiday Representative because the travel documentation did not arrive as promised.
3. In 2004 I was not made aware that the timeshare could be canceled within five days and this does not appear on my contract (Unaware if the law existed in 2004). 4. No possible solutions are offered to members in good standing (e.g. timeshare fully paid & maintenance fees always remitted) if you are experiencing an illness and/or financial difficulty that will impact your continued maintenance of your membership, as you are told if you default your account will be sent to a collections agency. Is there any restitution and/or protection for myself and others who now and in the future will be sucked dry by Royal Holiday? Also, be aware of the other sharks (e.g. companies, brokers, etc.) claiming that they can help you out of your contract with the company.

Following my reading this link: Top 42 Complaints and Reviews about Royal Holiday, I can confirm that Royal Holiday is still in business of scamming vacationers in the resort mentioned. The Grand Riviera Princess, a beautiful hotel where my husband and I were last March Break, hosts a Royal Holiday office and they know how to hustle you good...
The review I read, which is so similar to our nightmare with these dishonest people, dates back to 2001. How can this still be going on in 2014? So many of the details are probably similar in each individual review that it baffles me to realize that nothing has been done really since 2001 with this company. They are still luring honest people. We have lost a small amount of money compared to others, but Royal Holiday continues to rob guests in hotels probably all over Mexico, who knows!!! In Canada, we don't treat guests this way. I know I don't and I believe this was my last visit to Mexico. Too much corruption and too little respect for tourists and guests. In the end, they loose.

Parties included in this RHC business: IFG Int. (Dublin/Isle of Man/England/Switzerland) nowadays First Names Group (incl. FNTC). RHC is registered company only in the address former IFG was operating. I still should be a member of RHC (joined 2009), but I was illegally put out of my membership 2011. Never even got to use my membership points before this happened. No appropriate service existed in Europe by RHC etc.. I was banned from my RHC account and emails etc. But RHC never returned my money I paid so far (which was little more than 14.000,00 USD) and IFG was the one in my case putting me out of the system, but not returning my money afterwards. And according to our contracts we even cant get out of this club if we try to do it.
Why IFG did it? Because they collected illegally my money in Europe (according to my bank) and they couldn't correct that (after I contacted them about it). Wonder why if they did legal business. Instead they put me out of the system and kept my money. Tells me that they are not legal in this business for sure. It's been called money laundry. They did in my case no doubt about that, but why the risk? There's a lot of details to tell in public, but one thing is for sure: a crime. What they did to me is a crime. I do also believe this former IFG Int. (FNG) does illegal business also in States.

While visiting Cozumel the week before Christmas with our family, we were approached on multiple occasions by a man named Pedro. Literally to the point we actually believed he was stalking us! But, his personality and his amazing offer (and persistence) were impossible to resist. We finally decided, after the third day running into him (in different locations throughout Cozumel) to take him up on visiting Park Royal Hotel. We were told that in exchange for listening to a 90 minute presentation we would be provided lunch for our whole family and passes to come back the following day to spend the whole day getting massages, swimming, snorkeling, eating, drinking... basically the works!
Even though our resort was all inclusive, he assured us this resort was far superior. When we arrived, he was correct on that point. The hotel was exquisite. We were quickly shuttled to a desk for a Royal Holiday representative, who took both of our driver's licenses and a major credit card. This was not alarming, as most timeshare presentations do this same thing. We were then passed off to a guy named Emilio to begin our "endless" tour. He gave us a lot of information, drew some pictures, made some graphs, jumbled some numbers and basically made very little sense, but in the end asked the typical sales 101 drone question, "so which sounds better, your way or the Royal Holiday way?"
At this point we were shown the rest of the property, toured a beautiful presidential suite, and finally made our way to the video room to watch the 8 minute beautiful people promotional video. By this time the kids (10 and two 6 year olds) were cranky, hungry and getting bored. We were now met by another woman in an amazing room overlooking the ocean and an infinity pool. Music was blasting, they were feeding you drinks and now bringing food directly to us and the kids who were in the specially designed kid's play room. LET'S JUST SAY, they know what they are doing. The atmosphere was conducive to make you pretty much sign anything.
Once you meet with this woman, she tells you all about the packages and their prices and how that "TODAY ONLY" the prices are not the prices on this normal price sheet, but these "amazing offers" just too good to pass up. After 6 hours and yet another sales woman, this time Rosario (truly the most untrustworthy of them all and I will explain why shortly). In the end, we had agreed to this vacation club package at a Platinum+ level for over $30,000 and $1200 a year maintenance fee.
The saving grace for us was that it took them so long to negotiate, the bank was already closed. We transferred $16,000 to our personal account which they were to debit in the morning. (As we agreed to pay 50% down to get even more amazing deals including 3 years use of any of their resorts in Mexico and DR without using any points and being VIP status) Now you might be asking yourself why we did not google them first, well, here you go: First, we did not have international data on our phones so we could only use the internet if we had wifi. Second, the second salesgirls' iPad conveniently ran out of battery when she went to show me something I requested. Yes, I now realize that was likely a big lie as she did not want to take a chance I would google them.
Once we signed the papers, they put us up in a Jr. Suite for the remainder of our vacation. They told us to go eat dinner, enjoy the shows, go shopping the next day and enjoy complimentary massages, etc. They were definitely planning on keeping us busy. Once we moved everything to their hotel, my husband and daughter went to a show, however, I stayed up in the room with the other two kids since they were exhausted. I had asked for the wifi password upon check-in and he provided me with a free temporary password. Once I was settled, something told me to google the company and see what I could find. I cannot tell you the feeling of panic that came over me when I began to read complaint after complaint and it all began to make sense.
My husband returned to the room and I shared the information with him and after his moment of panic, so began our sleepless night believing that we, like so many countless others, had just lost our hard-earned money to these scam artists. We talked all night about what we would do. We woke the kids at 6am, packed up the room and returned to our old hotel. Luckily we had not checked out, since we were diving there. We did hours of research and here is what we found. Hopefully it will help you.
FIRST, hopefully your money has not been transferred yet and you can get on the phone with your bank first thing in the morning and transfer the money out of that account and cancel any cards related to it, which luckily was the case for us. Contact your bank immediately!! SECOND, no matter WHAT you signed, you CAN cancel the contract within five business days according to Mexican Law (Article 56 of the Federal Consumer Protection Law). They may have had you sign something, if they are letting you stay in a room or giving you some gift, stating that you waive your right to cancel. Don't let that scare you. It is totally ILLEGAL and they know it. You can contact Profeco directly in Cozumel if they try to give you a hard time. All you have to do is threaten them with going to Profeco. Trust me, they do not want that. You have 5 days no matter what!
THIRD, make sure you deliver your cancellation of contract letter in person and make them give you something signed in return. Expect this to take some time because and be a little difficult, believe it or not, they will continue to try to keep you and sell you on a lesser package claiming that you have buyer's remorse! Rosario is the worst at this. She will tell you story after story, trying to relate to you, then continue to push for you to reconsider. Even after you deliver this notice, I would still consider notifying Profeco and US government agencies of your interaction and if you have any difficulty with the return of your money. If you have already returned home when you realize all of this, and you are within your 5 business days of signing the contract, send the letter certified mail and email both to Royal Holiday at the address on your contract, as well as directly to the person who you signed with at Park Royal, and Profeco so that you have proof that you are within your 5 days. (Your email will be the best proof, but the certified mail follows the contract, so best to be safe.)
If it is a large enough amount of money, there is an attorney in Cozumel, Cristina ** who says on her website that she deals directly with timeshares, etc., I would contact her and see if she can provide assistance. REMEMBER, this is their job, and they are darn good at it. They are trained to make this sound amazing and make you want ... almost need it. They are also trained to make you second guess yourself when you try to cancel. They play on your emotions. But you have to also remember that the old saying "if it sounds too good to be true, it usually is" is almost always the case, and definitely is the case in this situation.
All of the people in these reviews cannot be wrong. The stories are all the same. Are we at fault for falling for it? Absolutely. We thought we were doing something amazing for our family because there are some pretty great clubs out there. (They had me believing they were part of Marriott, by the way) But, what we are choosing to do from here is make sure no-one else falls for this unscrupulous group at Royal Holiday at the Park Royal Hotel in Cozumel, Mexico. Pass this message on to anyone you know heading to Cozumel!
Royal Holiday Company Profile
Company Name:

Royal Holiday

Website:

https://royal-holiday.com/en/us/