Consumer Complaints and Reviews

Purchasing Vida vacation was a very wrong move for our family. It is mentally torturing us because we have spent a lot of money to purchase a timeshare. The sales person told us lots of lies just to make a sale and got our deposit. I am telling you all whoever is reading this please do not waste your money because you will regret. We are people, and we tend to believe in people, but people who are working for Vida are not good people. I believe in karma, and they will suffer. I have seen it happened and it will happen to those people who lie just to make a sale. I know some will say that it is business and it is their job but if the sales people refuse to lie than the owners of Vida will make sure they deliver as they promise.
Our story is very sad because we got into this by helping a good friend. We were given a timeshare that my old friend could not use it because of his old age, so he ask us to take it over. He thought this was a simple transfer, but no, we had to pay over $1,400.00 just to transfer to our name. When we went to book a week we were asked to pay the usage fee and up to this was okay. The real problem started when we went to Vida vacation to the Mayans. After enjoying our time for few days, we were invited to a free breakfast and free boat ride. We enjoyed our breakfast but refuse to use the free boat ride. A sales person came to us prepared with full information what type of package we had.
After talking to us very nicely, she started to explain to us that the package we were given is not good. She told us that we would have to upgrade this. If not then we will have to pay maintenance of over $10,000.00 but if we upgrade then, they will give us a better package and will not be required pay this amount plus we will get better hotels/suite. We had no choice but to make the decision right there because if we refuse the offer will be over and we will have to pay that $10,000.00 on the renewal of the current package because there were lots of changes happened since my friend had purchased this timeshare. Furthermore, we were told that this was the last package and if we failed to grab it will be gone. We had no choice so we agreed and paid the deposit which got increased during the process because she told us that we could transfer the timeshare without the transfer fee if we need to sell this timeshare.
The amount got increased further because we had to pay the tax and fee. The deal got up to $26,000.00 American dollars. We paid the deposit and were asked to sign the agreement that was not explained because the sales person told us we would get a package within 3 to 6 weeks. It has been 6 months since then and there is no package.
When we started to enquire by calling their office we were told there is no package and we owe the balance that we should pay. We wrote to several different representatives of Vida still don't have a package. When we called to inquired several different answers were given such as one told us we have 2 free weeks and the other one said 3 weeks. This is just one example and there are still other issues and clarification that we needed information and when we called the information provided were inconsistent so we requested a written information of the package we have purchased and we are still waiting.
We got very concerned and started to look online, the reviews we have read is unbelievable. I can totally relate to those poor individuals that got sucked into this. I went a little further and started investigating about Vida vacation by calling Timeshare buys and companies that help with getting out of it. The Vida vacation is highest on a bad list. I got blown off when reading through the reviews. I am very upset and want to take to the Canadian Government for help. I would like to bring it the attention of the local member of the Federal Government so that they can take to the highest level. Please if you are thinking of buying timeshare do not buy Vida vacation. It is not worth it.

Please save yourself from these scammers esp. Jody & brave. Bunch of losers. Trying to trap innocent people making sure that you have credit cards on you to trap you to buying into their most unworthy time share.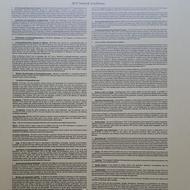 I feel ridiculous admitting we got sucked in by this group after all the issues with our present timeshare. We visited San Jose Del Cabo on a family vacation and made the grievous mistake of visiting the Grand Mayan as it was located within walking distance to our present timeshare location. My husband and I had left our teenagers in our room and made it clear to our sales rep we did not have a lot of time as we needed to get back to them. We were assured this was an easy breakfast and he was all about facts and no pressure and if we at anytime wanted to leave and were not interested to just say so and it would be done. Easy as that. He reminded us of our oldest son and we felt comfortable. BIG MISTAKE! I want to add that we had previously assured each other (my husband and I) that we would NOT make any decisions while in Cabo.
We had done that too many times on spur of the moment things and not been happy in the past. It's those pressure tactics they all are trained to use so well that get you. Fast forward to the info we were presented made this seem like an amazing deal. We were told how Vida was planning a new resort and we would have access first at this. How they were building a day club to go along with the resort we were looking at that day affiliated with the Hakkasan Night club in Las Vegas. My husband had mentioned how he loves Las Vegas. We were asked what our complaints with our current timeshare were. We said our maintenance fees and our lack of being able to book anything. He asked how far out we were able to look at properties, all the while smiling and nodding and being super friendly. We said only 10 months and most properties seemed to need to be booked prior to that.
I explained I bought into the timeshare originally because we had wanted the ability to book in California when we needed for things like soccer tournaments and at the time dance competitions. We were never able to do so and always told we needed more points. We bought into that and bought more, but still never being able to book accordingly. He assured us that was what he always heard with others from our timeshare group and he could help us get out of our high fees and guarantee bookings for less. OK...we were not going to get sucked in, BUT that had our attention. So we made the HUGE mistake of listening when we should have known it was lies and walked out the door at that point I suppose now looking back. I wanted so hard to believe there were honest people in this world that I stayed. My husband reminded him we needed to get back to our teens and that we were making NO decisions while in Cabo.
We had already stressed this several times. He said he understood but could he show us something really quick. STUPIDLY again we agreed thinking of how much he reminded us of our oldest son. UGH! Well he explained to us how we could use our vacation with them to book smarter at the resorts we already knew and loved with our present company, BUT because their level in the timeshare world was higher (Private ownership so to speak) we would be able to look for places well over a year out and could get wherever we wanted. He went on to say one week at their resort was equal to 2 at the resorts we loved. That because of the status of private ownership with them we would be more of a priority than as members of the company we were with. That the company we were with was 3rd on the list of being able to book and they were in the top level. Well it seemed to make sense to us and we were interested.
Then he went on to explain how they would credit us for our current timeshare ownership, even though we still owed on one. That we would no longer need to pay those fees with a one time transfer fee so that it would be sold by another company. He warned us to get all paperwork together for the other dept so they could handle everything and that it needed to be 150 days out to avoid another set of fees in January. He stressed that time frame was close and not delay. AGAIN he was stressing time was imperative and we stupidly did not listen to our gut feeling. We again stressed we would not be leaving Mexico with a new timeshare and no decisions would be made that day. My husband reminded him he had assured us we could leave at anytime (we had been here close to 2 hours by this time) and he said of course, but let me show you one more thing.
This of course was him offering yet another discounted plan for us since we did not take his first 2 offers. We passed again and he said he would go get the papers for us to leave and have the person come over that needed to verify we were not interested. He sent his boss who then offered more incentives to TEST the waters. We declined. Money out of pocket was a HUGE issue and we said so to the boss as well. So we were ready to go when he came back with yet another offer. Now let me explain that by this point breakfast had worn off, our kids were texting like crazy and my husband was hungry again. We had been there for hours and wanted to leave. He assured us how easy this would be and how he could get us this last offer he was fairly certain which would save us money come January when our fees were set to increase he had been told by many other owners in our group. UGH and we listened.
I am sure due to lack of food and the simple fact we were tired and wanted to leave; we listened. He went on to explain how easy it was to simply change to a company who cared about you and would guarantee your bookings or they paid you. That we would be getting a personal rep to HELP us with each and every booking to make it simple and fast, unlike the nightmares I was used to. My husband perked up at that knowing I go through a lot trying to book any vacation now and he asked about it. GREAT. The rep now knew he had interest again. He went on to say how they were so easy to deal with and they take care of bookings themselves to take the stress off. I liked that. He then assured us that not only would we get our week we would be buying, but that we got more weeks and that if we were willing to give back a week for the next year we would get a further discount.
That week would allow them being able to bring in more people to look at Vida vacations and helped them. I was fine with it since I wanted to book in our present location anyways and I got 2 weeks with them for one week with Vida. Sounded great. We were told we should book a vacation right away as they could then offer us $2000 in Vida dollars once booked and we paid the fee for that booking. That was in addition to the fact that the first booking fee EVERY year was given back in Vida dollars to spend. HUH? GIVEN back? "Vida dollars that we were able to use anytime and never expired" he said. He explained how wonderful they were and they were the 4th way of booking with their company.
When I said I was frustrated by how our present company had told us we could trade points into booking airfare but it was always high rates, he assured us they used a system set us for them like Expedia. That they were linked with the discount companies and we would get those great low fares. We loved that idea as well. He said we could not book an airline without a hotel stay though, but that was fine with me and I explained I had a trip in October coming up I need that for as well as November. We asked how fast we would have access to this and told it was within days. That was August and we were JUST able to gain access this week! We were very concerned about the down payments and that was one of the reasons we had said no so many times. That was why the boss came over and they changed our offer so many times.
We stressed many times we did NOT want to leave with a new timeshare but he made it seem so important to finalize then to avoid our increased fees come January (fees we still do not have confirmation will increase but were told over and over by our sales rep they would at 6% Increase) that we should do it now. That we would save so much and it was so easy. That once signed over we would save and the company would take care of all the old timeshare problems within 12 months at the most. That they would handle our old timeshare easily and we would be done. He said rarely did it take long, but to be safe they kindly would give us the monies for 12 months of what our payments to our present company were so we would continue to make those payments until it closed.
NEVER was it stated it had to sell to get out of our contract with our present company or l or we would continue to be responsible as we were told recently, unless we chose to pay DOUBLE both fees to this other company. Never were we told we had to PREPAY fees...so now after being mislead about monies yet again, we somehow agree because we did NOT know all the facts! NOT knowing we would be paying a deposit, PLUS prepaying fees to some company that now wanted us to pay them double OR we would be responsible for maintenance fees indefinitely until the shares sold. According to the BBB we find out most don't sell and many people are stuck owing on them for years. That company who is in business with Vida just lists it after taking your monies and runs with it.
They are linked to many names with the BBB as well and when I questioned them about it and more I got a phone call rather than a email response. WHY? Because they didn't want anything in writing of course. I told them I wanted response by email numerous times. Finally I got one saying he had never been asked those questions. Questions like: Are you associated with Sell My Timeshare Now? What is your business address? Why are we being asked to pay a prepayment on our timeshare before it closes escrow? *We asked this since the offer they gave us to get out of paying any future maintenance fees was to pay double the original price and we would get the proceeds of the sale when it sold. I asked if this would effect our dealings with Vida and was assured no it was done all the time since it was the smartest money wise to do.
Pay the additional to not owe anything and once sold make money back to cover the cost of what we had invested. He went on to say how these sold all the time and people are always looking for timeshares to buy with them since they know where to post the ads. I mentioned my husband said nothing sells and that he saw numerous complaints. Again assured that my husband did not have access to the special postings and they sold all the time. We would be looking at around $34,000 maybe. I was happy if we got $10,000 I thought in my head but still concerned at so much upfront as we were not expecting this from the conversations with Vida. *Vida assured us it was easy and once all paperwork was finalized...sometimes that took up to a year...it would be done. We would not owe anymore with our current timeshare company and we would be with a company that cared and was easy to work with.
A company that had strength for us to get early bookings. A company that had customer service who would personally be there through it all. WE FELL FOR IT...hook, line and sinker. We had been there for hours...and after hours of pressure tactics, we signed. We even booked our next vacation tentatively since we were told how easy it was to change and why not try it to test how easy it was to book. I liked the idea of them proving they could book us easily, but said my schedule was crazy and could very easily need to change it. NO PROBLEM! That's why I had their number and email I was told. I stressed how busy I was and preferred emails. No problem yet again I was assured. LIES! LIES! LIES! I have tried canceling and rescheduling our trip multiple times via email only to be told MY email was not on file.
Funny it's in part of the documentation that took weeks for us to receive from them, even though they assured us they would send it within 2. (Another way of making sure we didn't know we had only 5 days to get out of contract...they mail your paperwork weeks after and email you unsigned copies that are so tiny you can't even read them once printed. I still have not located where it claims to say 5 days either.) They requested I send them a photo ID such as my CDL or passport...this made me uneasy as this was through email, and a signed note saying they could communicate via this supposedly NEW email address. Here is the reply I got:
'Thank you for contacting your Customer Care Center by email. Please be advised that the email address that you have used is not recorded on your membership in our system. For security purposes and the privacy and confidentiality of your membership, we will not disclose any information in writing to a non-registered email address. We request that you kindly contact your Customer Care Center on any of the toll-free numbers listed below and once you have answered security questions designed to protect your membership, we will be happy to update your information and change or add this email address to your file. If you wish to proceed with your request via this unregistered email address, we will require a written and signed request and a copy of photo ID (one of the following: *Drivers license *Government ID *Passport).
You are welcome to send these documents as an attachment to this email and once received, we will update your membership accordingly. For immediate assistance you may resend your email through the email address that is recorded in our system. Thank you for understanding our security practices that are designed to protect our members. Sending sunshine from Mexico.' *I needed it canceled and had lost my voice being sick, so I complied. *Mind you MY email was listed originally but they messed up the original docs and had to reprint them...taking yet another 30+ minutes that day. I must have missed that they only had my husband's email on it the 2nd time, BUT it is in the paperwork with my handwriting that we filled out and they have copies of. *I sent them a copy of my CDL and a signed note.
I get back: 'Thank you for your response. Please be informed that in order for us to proceed, we need your signature to match the one on your ID. We request that you kindly contact your Customer Care Center, and once you have answered the security questions designed to protect your membership, we will be happy to update your information and change or add this email address to your file. Thank you for your understanding in this matter. If you should wish to proceed or require any other assistance please do not hesitate to contact us.'
*This being the 3rd or fourth attempt to cancel and supposedly my signature doesn't match their records or is it doesn't match my ID exactly, YET that same ID was used to secure this timeshare contract? My signature is exactly like what I signed ALL docs they have on file and the same ID they looked at the day we signed there. What records are they claiming do not match? It's my signature, so clearly it seems to me to be another stall tactic. I then text my husband as my voice was shot and told him he needed to request cancellation since it was his email on file. That I now wanted it in writing that it was canceled since I did not trust anything they said at this point. Where was the easy cancellation we were assured was available to everybody? He wrote them asking for it to be canceled. I got a phone call of which I did not answer since no voice and a voicemail asking me to call back.
I messaged my husband again who again emailed them saying he wanted it emailed back it was canceled and I would call them to reschedule once able to do so. That was yesterday and we have had no response. Upon further research I am horrified at the complaints all pointing to the same thing we wanted away from. Lack of ability to book...no more than 10 months to see availability...everything we were told was NOT the case. The fact that I cannot cancel a booking because for some reason they claim my signature does not match and they forgot to add my email even though it's on the documentation is atrocious. The lack of divulging that we may actually remain responsible for our current timeshare as well as the new one indefinitely and then lengthy stall tactics they do to avoid you from being able to get out of the contract in the first place have made us want out of this mess all together.
I wanted so badly for them to be a honest company that I was excited to share the Vida Ambassador Program with my family and friends. I had already bragged how wonderful this company was to many people upon our first week home, but promised them a voucher for a discounted visit once I got the paperwork from Vida. Now I am terrified that this is like jumping from the frying pan into the fire. With so many discrepancies and seemingly out and out lies I am not happy at all with this situation and want out. The lack of honest information is appalling. Had they simply been honest and given us the facts it would be different. We still cannot seem to get an honest answer in writing from either company and that is not acceptable. We want out! IF you are looking at this company BE AWARE. LOOK at everything first. DO NOT listen to what they say but look at ALL things in writing. What our rep wrote down, I grabbed some photos of.
He TOOK his papers with him. Now I know why. I would love for this to be a mistake and this company be honest, BUT so far I do not believe it. We want our deposit back and our contracts canceled. The fact we signed on the 23 of August, yet had no paperwork for weeks is not acceptable. We were emailed by our sales rep on the 29th, conveniently 6 days with some docs that were not legible and unsigned. This is all VERY fishy and makes doing business with them a problem.
Why else would they not divulge 5 days to break contract? Why else hide the fact you will be locked into your current timeshare unless it sells? Why is the company they sign you to turn over your timeshare to try to milk you for double the amount and be linked to numerous other companies, all of which had terrible ratings and reviews. A company who is shady in its dealings as well. This practice of conning vacationers has got to stop. Please help spread the warning!

After reading the 71 reviews I am shocked that Vida Management does not investigate their salespeople, someone need to. We purchase a Grand Luxxe unit in 2010. After reading all the bad reviews I really can not add anything more to them other than we also got lied to by the sales people. Something need to be done. Vida is not a honest Company and people should not buy from them!!!

Our first trip to Mexico started with wasting our first day at the airport trying to find a flight after the airline (Dynamic Air) cancelled their only flight for the day without notice or apology. Next we arrived to pick up rentals that were charging mandatory fees of hundreds of dollars more so we went back to the airport and got ripped off by the taxi to get to the hotel. We had booked the Riviera Maya a year ago and was looking forward to our vacation with our friends and had both exchanged through RCI for 2 2 bedroom suites. Overall, everything was going well until my husband spoke to a desk clerk that wanted to take a few minutes to update us on the resort. We had determined that we were not going to get caught up in any more timeshare tours but unfortunately we walked into one with Steven **, one of their best salesman who had his own table and leather seating.
I have been misled before and had just gotten to where we were comfortable with our one timeshare. I owned a vacation club since 1991 but maintenance was high and I traded when I bought into a Florida timeshare. After paying all the fees to the transfer company it reverted back to me because it was not sold, so now I was stuck with two and was not happy. While on vacation in St. Maarten a few years ago we reluctantly went on a presentation because they moved us into their hotel for the week and promised that they would take our 2 properties as trade toward the purchase price and their maintenance was half what we were paying. We were reluctant but decided to give it another chance. It took us paying some transfer fees and another year of maintenance fees but we were told the properties were transfer and we had no further responsibility. We were relieved.
Imagine our surprise when we were led to believe that we might still own those 2 properties by Steven. Not again. We were in shock and scared at the prospect of all those maintenance fees. We were presented with a paper from ARTA (some Resort and Timeshare Org) that showed that we were still the documented owners of now 3 properties and were responsible to still pay the maintenance fees. It was very scary, especially when he added up the $100,000+ that we were going to pay in fees in the coming years. We had no way of verifying what he was telling us and since it did happen to us before we thought it was true. He assured us that we were not as bad off as other people and they could help us. He told us we could only visit this resort once every 5 year because they were not part of RCI and had to decide at the presentation to accept their offer.
They were willing to take all 3 properties because they had a company that could sell them, we just had to pay the transfer fee to them of $1869 for each, and give us credit towards the purchase of a one bedroom unit and that would solve our problem for good. We don't have to worry about maintenance fees or exchange fees ever again. 5 or 6 hours later, we were turned over to his wife who wanted to know what we were doing all day when we kept asking her to clarify some concerns stating that we were in a bad situation and they were trying to help us. After 7 hours, we felt powerless and tired and was almost in tears and scribbles our signatures on pages after pages of document.
After stressing over it for two days, we decided to go back and asked to cancel the contract which was an ordeal, and in the middle of the signing process another manager came and we again caved in. After returning home the transfer company called to collect their $1869 but informed us that for $4501 we could opt to sell the property we traded due to a clause in the contract. We were very confused and suspicious. The agent also said that Vidanta had sent them a letter stating we do not own the two properties they told us were still in our name.
Vidanta knew that all along and deceived us with misinformation we could not verify. We have not paid the transfer fee and is trying to get Vidanta to cancel and return the $3000 deposit and our property. They say we can cancel but have to forfeit both. After reading all these reviews it is very uncomfortable to realize what we have gotten into with this company. The whole trip to Mexico was a bad experience from Premier Airlines, to the car rental and Vidanta. Won't be rushing back there.
Updated on 10/16/2016: We are happy to report that our issues with Vida Vacations have been satisfactorily resolved.
How do I know I can trust these reviews about Vida Vacations?
608,728 reviews on ConsumerAffairs are verified.
We require contact information to ensure our reviewers are real.
We use intelligent software that helps us maintain the integrity of reviews.
Our moderators read all reviews to verify quality and helpfulness.
For more information about reviews on ConsumerAffairs.com please visit our FAQ.

Once upon a time there once was a small boy filling out an application. When he reached the part where it asked him about his sex, he asked his dad what that was. His dad thinking that it was time to have the talk, took him to McDonald's and told him about the Birds and the Bees. After the long talk his son asked, "I'm supposed to put all of that in this little box in the application?" When we got to Mexico, all we wanted to do was go on a canopy tour and what was supposed to be a one hour complimentary breakfast with a quick seminar about hotel information, turned into five hours of completed wasted time and stupid **. Never have we encountered a greater group of corrupt, lying, cynical chain of salesman who would take advantage of a family just trying to enjoy a few days of vacation.
We understand that they were just trying to do a job, but no ones vacations and more important, time, should be wasted in such an inconsiderate way as the people from Vidanta did to us. I highly recommend that if you encounter these people, you respectfully but firmly deny any business whatsoever. They are salesman and will try to convince you that you are missing out on a good deal and that you are crazy for not listening to them, but I promise and I give you my word (Something that they don't have) that you will be saving yourself lots of precious time and money. If you have any doubt see for yourself and I almost guarantee that you'll be writing a frustrated review yourself. Save yourself the pain, and don't buy their ** and just enjoy your vacation the normal way. Sending love and affection from Riviera Nayarit.

I have spent a small fortune and recently upgraded to a Chairman level with Vida Lifestyle. They promised me some free cruises/resorts as an incentive. But when I went to book something it was all a scam. 10 months away and still I couldn't book ANYTHING in Sanibel Island, FL or Destin, FL. They tried to steer me to Tampa! REALLY? The only "free" resort they had for the week I was looking for would cost me $2,000. Excuse me? How is that even close to being free??? I had a deadline to book the resort by the end of the day and they were supposed to call me back by 5:00 pm but they didn't even bother. So I called them instead and in the process of booking on the last day, they HUNG UP ON ME at exactly 7:00 pm before I could book anything. I love my timeshare resort at Vidanta but VIDA VACATIONS IS A SCAM!!! Stay away!

Vidanta is a huge scam. They just want your money. My family and I went to Puerto penasco and after buying a trip on a boat they offered the next day to have breakfast. Then the boat trip it was all **! Yes we went for breakfast but then hours after being there then we finally had breakfast. They wasted one whole day of our vacations. We fell for it because the place is so gorgeous and they tell you all this nice things about the place and how easily you could get staying the so often. Well I have tried booking so many times and there is just no dates when members are supposed to have priority. I'm not the richest person out there so thinking I could afford this I thought would be great. Couldn't believe I could stay here then all turned into lies!!! I can't stay there at all. I want my money back.
They got me into a credit card with Bank of America which now I have to pay 2500 back to them for nothing. Thank you Vidanta for wasting my money I earn with so much work and you with scamming people. I regret this enormously. Don't you buy or believe anything from this people. I'm going back to Puerto penasco within a few weeks. I'm a member and can't stay there but you know what I will do? I will get in front of their salesperson and warn every single person that stops with them to not buy their lies!!! I will make sure everyone knows this. I will post everywhere and do anything so people won't go thru this!!!

We bought Vida vacations a year ago. Everything they told us about booking vacation and what they offer is so untrue. We were told you can book any sister place to Grand Mayan or other big ones and get 2 bedroom for 299.00 week and if it's the sister hotel get 2 weeks for cost of week and a 1 bedroom for 169.00 and same as 2 bedroom. Well no one knows anything about it. I cannot get our rep to call me back, have tried several times. We have never used it as of yet. We are very disappointed and disgusted. The rep gave us her phone number and it is no good. If anyone has any ideas to help it would be great

We have been buying into Vida sales for 7 years now. With considerable amount of money, we have gotten up to the Grand Luxxe level. We have been lied to time and time again. Our identity has been sold apparently, as we have scammers calling our house all the time. We were told several lies about our contracts over the years. You do not get what the salesman tells you, and we are shocked to find what we really do have in our contract in the end. For one thing, we were told that this could be a great investment and we could sell it later for a big profit. Come to find out, we can only sell our registered week, of which we have only one and even worse it is the week we have that is only good for 10 years, and the other two are residence weeks and they are not able to be sold by us at all (only transferable to our family or heirs).
We never knew this until now and were for sure never told this in our presentation. You only have 5 days to cancel your contract, of which we were never told and we of course waited to look over it when we got home from vacation -- too late! The salesman told us we were getting two more weeks added, and the weeks we ended up with were SFX weeks that had to be used through the exchange company. Good luck getting that inventory!! We were led to think these were going to be "Elite weeks" that could be used during holidays and sell them to make money. We were lied to point blank and we took the bait. This was the first red flag that we discovered, and when we saw that we started to look closer and we seem to keep finding things that are not what they were told to us when we agreed to the upgrade contract.
Upon reading the fine lines, I found later that the new contract had changed the 10-year renewal fee to a one-time maintenance fee per week and our previous contract had a 1/2 maintenance fee per week. We were led to believe that this was an upgrade, not a downgrade!!! I called to complain and have made a settlement, but as we keep finding more and more lies about this purchase we made we are just wanting them to make it right and give us our old contract back. I called Vida and have sent them an e-mail asking for Corporate to notify me, not a salesman of which they sent me last time for negotiations. I have not heard from anyone and it has been almost 2 weeks now.
I am writing this because I want to warn others who trust this company and spend their money on this fraudulent timeshare scam. You are led to think you are making an investment, of which you are not. We can never sell this timeshare for a profit, and if we were to sell our 1 registered week, we cannot transfer any of the perks that came with it of which were the things that made it look more valuable to us. We are not happy about our purchase with Vidanta. We love the resort, however, and do not understand why they would want to be like this to good paying customers. Enough of these posts will do them in sooner or later.

Do not believe a word you are told during your sales talk. I traded three weeks of timeshare vacations in Florida for the equivalent (or more) in Mexico. I was told they would take over my Florida timeshare for anywhere from $900 to $1,800, approximately. I would no longer need to pay annual dues, just the one-time payment to Vida and the transfer fee. I am now dealing with a shyster transfer company (Timeshareresalemarket). Their first call was to entice me to keep my Florida property; I was pressured repeatedly to have them sell it for me, at an initial cost considerably higher than the "transfer fee."
When I finally agreed to sign a contract for them to take over my Florida units, the fee went from $1,879 to triple that, $5,637, since I own three units. Instead of getting out of my annual obligations in Florida, I will be paying over $12,000 upfront. Both Vida and Timeshareresalemarket are high-pressure outfits with only one goal in mind: maximize their profits, at any cost to the consumer. Do NOT get involved. You will be sorry!

Prior to writing this we were told if we did write a bad review we would be hearing from their lawyers. I sure wish we would have researched online ALL the information on Vida Vacations prior to attending a lie filled presentation by this company and their sales employees. It is very eye opening to find out that this is and has been a huge issue with Vida Vacations. They keep people all day to "break them down" and in the end you are hungry, tired and just want to get back to your vacation and don't realize you are being conned.
It appears NOTHING has changed over the years they have been "selling" timeshares to people. In fact, if anything they have relished in their success and their ability to adapt to cover themselves in their contract using recorded calls and an additional "3rd party call" to be taped always referring to the contract and not what their salespeople say to get you to sign. If the company had ANY integrity at all or was actually legitimately conducting ethical business they would stand by what customers are saying and release people from their contracts based on the lies their salespeople tell. I keep seeing the same comments over and over again which leads me to believe they encourage their salespeople to do and say anything to make the SALE.
I have never seen a business not work to resolve the issues of customers who don't want to be associated with them. If Vida Vacations is so WONDERFUL, ETHICAL and LEGITIMATE they would have positive reviews and customers knocking down doors to buy. They would not need to FORCE people to stay in a contract that was deceptively presented to keep the money flowing in their pockets.
At this point I have found 5 lies that were told to us and I am sure if I continue to look I WILL uncover more however enough time has been wasted to this point. Here are five areas of misrepresentation and lies that we have uncovered in the month since our purchase. These questions below were asked by us several times to different sales representatives to confirm we had the correct information. One of our mistakes was not to have them "show us where in the contract this was".
1. Vida dollars DO have a 1 year expiration (we were told there is no expiration). 2. The weekly rate DOES increase over time (we were told it was a locked in and a fixed rate). 3. Vida dollars can ONLY be used on the Vida website & ONLY with select vendors (we were told as long as a business has a website where you can purchase online you can use Vida dollars).
4. We would have access in 7 -10 business days to the Vida Lifestyles & Vida dollars so we could look and see all the wonderful choices (When I did not receive my username and sign in after 20 days I sent an email. The response was "oh it can take 30-60 days or so" Well we are past 30 days and still nothing). 5. If you need to cancel a reservation there is a $50 cancellation fee. Again we were never informed of this but when I complained to the representative I was once again told "it's in the contract". Bottom-line: If a customer asks and is told that there are no fees but when the customer calls back to cancel they are told "it's in the contract you signed".
Also interesting with all their contract paperwork they have to cover themselves against us awful, noisy customers who don't like to be lied to – go figure. When you cancel a reservation they WON'T or CAN'T give you a cancellation number for confirmation. Who doesn't provide a cancellation number? DISHONEST COMPANIES like Vida Vacations. That's who!!! We have made attempts to communicate with Vida customer service to receive our deposit refund and void our contract without success. We were NEVER give the time to read our contract during the presentation and always rushed through the contract with the salespeople pointing out the parts they wanted us to see - "selective representation".
Please if you want a timeshare there are many other companies we have worked with that are great. VIDA VACATIONS IS NOT ONE OF THEM!!! Staying at one of their resorts (Mayan Palace, Grand Mayan Palace, The Bliss, The Grand Bliss, Grand Luxxe) only supports their unethical behavior and provides them the money to continue to fraud people. My hope is that one day they will be held accountable for their actions and fraudulent behavior. Please don't support them – stay somewhere else.

Within hours of posting this same review on FaceBook, I received an email from Vidanta offering a credit back for the full amount charged to the credit card. The credit processed 15 days later. Complaining publicly works to resolve complaints with Vidanta/Vida/GVT! Thank you, Tanya for fixing the largest portion of the problem.
Original Review
Don't fall for the scam!! During a 2 week stay at Grand Mayan, Nuevo Vallarta we were approached about attending an owner's timeshare presentation as we were staying at the resort on an exchange from our existing timeshare. Since we were enjoying our stay at the resort, and were aware how most timeshare presentation go, we agreed. After the typical heavy handed timeshare presentation, we determined we weren't interested as the limited trade opportunities didn't appeal to us. As a surprise, the last closer made us an offer that was much more intriguing. Vidanta (the parent company of Grand Mayan) offered to purchase our existing timeshare package and in exchange we would buy a smaller Interval International package. After several discussions over a few days, we made the decision to make the exchange and signed a contract agreeing to both the sale and the purchase.
We also signed a credit check form through Bank of America. The sale was supposed to be completed through a title company in the US within 30-45 days and then we had a year to complete the purchase of the new package. Instead, a few weeks after we get home, we get a new Bank of America credit card in the mail, along with a bill for the purchase amount that had been charged to the card the day of our paperwork signing. We immediately followed up with Vidanta asking why they had opened and charged the account and wanting an update on the purchase.
Over the past several months we have received nothing but a runaround from Vidanta, Global Vacation Trade and Destinos Unlimited (the supposed Interval International package was actually through another company). Vidanta has told us the purchase is in progress, GVT has told us Vidanta still needs to send them information, and Destinos has told us they will cancel our purchase but haven't actually done it. It has now been 4 months since we agreed to this deal and we have seen nothing from it but a large credit card charge. We were happy with the opportunity as presented and would have gladly paid the credit card bill had the purchase of our old timeshare been completed as promised. While it sounds like a great idea DON'T FALL PREY TO VEDANTA'S TIMESHARE SCAM!
On a side note, the Grand Mayan is a beautiful resort and we enjoyed our time there. It is a HUGE property and you need to be willing and able to walk long distances multiple times a day to really enjoy it. The beach is fairly far from the rooms. There are many restaurants but they are spread throughout the property and take time to get to. There are shuttles but they are limited to certain areas and paths that are not necessarily where you want to go between, ie. they don't run to the beach. Check in and check out was hellacious. It was the one customer service nightmare we had there plan an extended amount of time (approximately 2 hours each) to check in and out. Otherwise customer service at the resort was excellent, as was the food. Had we not been given the bad taste about the timeshare scam, we would likely have returned to Vidanta resorts in the future.

Got a receipt. They wrote both way taxi and on the receipt it says transportation paid both ways no obligation. We paid 125 for a round trip taxi to our resort in Puerto Vallarta Mexico that included a boat ride to the hidden beach. We specifically asked, "If we don't make it to the boat ride will we get out money back?" Jorge said, "Yes of course otherwise I'll bring you the tickets to your resort myself and no matter what we will have a taxi ready for you at your resort in time for your departure." Jorge laughed on the phone and he denied any such conversation. We are out 125 dollars and I have the receipt he signed and literally wrote taxi both ways and paid.
This was nothing but a load of crap and they took advantage of us that which ruined our vacation. It is totally sad that there are people like this in our world. I will never ever recommend anyone to Puerto Vallarta or any resorts within Mexico. This is the first human contact you get when you arrive in Mexico and they ruin the whole experience. Please avoid them at all costs. They lie and steal and cheat! This experience has left me with no other choice to but to tell everyone how horrible Mexico is. It ruins Puerto Vallarta and all the good resorts which is horrible. The resorts need to do something about it because I will never recommended anyone to go there EVER! I have Jorge ** phone number and his signature on this receipt and I will not stop until he make this right!

My husband and I just returned from a vacation at Vidanta Riviera Maya. The resort is amazing; no complaints there. We own a timeshare and we get invited to these meetings every vacation we take. We like to hear different information, but our meeting was a nightmare. We talked over breakfast and $69,000 was tossed out as a cost to switch. After about 4 hours it was down to $28,000 then $21,000, and lastly it was at 15,000. We asked at least 3 times what kind of credit check they were doing. "It's soft. No effect on your credit score whatsoever." Satisfied, we send them to do their work and we take a walk to chat. Meanwhile, we both get credit alerts that our credit scores dropped; mine by 25 points, and my husbands by 20!
After searching reviews we found Vedanta had terrible reviews almost everywhere and is not BBB accredited. On other grading websites, they received D's and F-'s. You have to be pretty bad to "earn" and F-. We returned and I confronted the salesman about our credit inquiry. He looked like a deer in headlights and blamed it on the bank. So, I requested the banks number. 15 minutes later they return with an international number, and I told them I want an international or 1-800 number. They couldn't provide it. "That's just the number we call." I was livid, but I figured I could contact the bank myself and verify the information. I am currently awaiting a response, but something tells me it was not the bank that told them it was a soft check.
The following day we took an excursion and heard other people's experience. One couple had rude salesman who wouldn't stop. Another ended up buying and "returning" the following day. Because of the purchase, it ended up costing them a full 3 days of their week long vacation. That same couple got a $2500 fraud alert on a credit card the salesmen had them sign up for within an hour of approval. They didn't even have a card, and someone charged $2500 on it.
Overall, the deals just didn't add up. The profit wasn't there for them which made everything seem fishy. The way they played timeshare companies against each other was just childish, and actually false. I know because I've owned my timeshare long enough to have traded in ways they said I couldn't according to the "power" I have.

Huge deposit and nothing they promised. You are required to pay even MORE every 5 years, or they ditch your contact. I wish I could go back in time. Their staff does not give a ** about you unless you paid, and even then... Now they have your money, so they don't care. It truly is the biggest waste of $10,988 you could ever spend upfront. I'm baffled.

My husband and I were approach on our vacations in Cabo 2 years ago, as everybody complaining about we sign on a contract and give a big deposit, all the promises they made at the resort were not true, every one of them! We paid so much, I tried to sell it back to them as they told me they could and of course is not true. In order for them to buy it back you need to purchase a higher contract. Please please don't go for it, I know it looks too good but trust me is NOT! You will end up spending too much money for a week a year, as well the hotel in Cancun is terrible, the quality of the rooms are bad. I have so many pictures of the moldy walls, uncover light bulbs, etc.
Last year we stayed at the Mayan in the Riviera Maya, we supposed to get a 2 bedrooms suite for a 6 people because that what our contract was, and the suite was a small room, in which one room was the living room sofa convertible! My daughters had to be seen by the hotel doctor because they got fleas bites all over their body the first night they slept in the couches. I brought my complaints to the hotel administration and they just give me a phone number to call since there was nothing they can do, I call Vidanta and as well never help or try to help, terrible mistake not counting that during our stay we were harassed everyday to attend another sales meeting.

Spent a week of rare quality time with my family at Mayan Palace in Spring 2016. The sales pitch is just too good. If you do get sucked in as I was you have 5 days to get out. DO IT! I went in and told them this was my day 5 and I had 30 minutes before I had to be somewhere else. They essentially looked at me like I was crazy and said it would take a couple of hours. Long story short... DO NOT LET THEM get you into this. Many people I spoke to at the pool who were members said the same thing. It sounds good but it's too much money to commit to one place and trading is a headache. Enjoy vacations on your own time and explore the world! This limits you too much in my thoughts! The Mayan palace was great though but I would buy a week on ebay if you want to go.

We would to warn everybody about the tactics of this team of "manipulative con artist" starting at the airport and ending with 5-6 hrs painful presentation that could have ended with a financial disaster. Reading the reviews here opened my eyes on how close were we to sign on the biggest mistake probably in our life. Our story is very similar to the lawyer who arrived late and exhausted. Our rental agreement at Fox rental was for 150 but surprised that mandatory insurance for 350 is needed.
A nice lady from New York offered insurance rate if we switch to Dollar rental but only if we attend the presentation for no more than 90 minutes. Needless to say it was painfully 6 hrs that we barely escaped signing a contract has been for my daughter and wife. The minute they realized we are not signing their whole attitude change to extreme rudeness on every level till our departure from that "prison." Thanks to the reviews here that helped me realize how bad their tactics are. To my surprise Mr Daniel Chavez made CNN list in 2014 and front page of Forbes magazine in May of 2016. This should exposed on much larger scale such as 60 minutes or prime TV in the US.

After numerous letters and phone calls, the VIDA Resort Company has agreed to cancel the recent contract and allowed my wife and me to keep our previous contract. We are very pleased with the outcome with membership services. We have always enjoyed our vacations with Mayan Palace/ VIDANTA because the resorts are fabulous and the service is excellent.
Original Review
My wife and I bought into the Mayan Palace/VIDANTA Timeshare Resort company in 2003. For the most part we have been very satisfied with membership. The resorts are fabulous and the service is exceptional. We have upgraded several times and are now at the Grande Luxe Level. This past March in 2016, we were asked to have an update presentation in regards to the future plans of the VIDA resorts. We were vacationing at the Riviera Maya and planned to see the Cirque de Soleil show later in the week which I must say is fabulous. Anyway, the sales representative, Nicole **, toured us about and explained to us about future plans. In the past, we sometimes upgraded but not always. We are quite pleased with our present contract from 2013.
Our mistake was that we did not bring our contract with us. Ms. ** took advantage of that and proceeded to lie about the renewal policy in 10 years. We were shocked at what she told us and repeatedly questioned her about the renewal policy. Consequently, we stupidly upgraded to a new contract in order to not be penalized upon renewal in 10 years. Upon returning home, I had major surgery so I didn't review the previous contract till I was in recovery. Upon my review of the previous contract, I discovered that Ms. ** lied about the renewal policy.
4
I've been attempting to resolve this deceitful solicitation with membership services but to no avail. We would like to go back to our previous contract but the VIDA corporation will not do so. So in conclusion, if anyone is a member of the VIDANTA Resort Vacation Company and you are offered an update on future plans, do not go to a presentation unless you have your present contract. As I mentioned before, the resorts are fabulous but the marketers are not to be trusted.

I purchased from this company while in Mex. several years ago. I made a down payment of 12,000 and set up payments for the remainder. I was under pain management medications and given a several drinks by the resort and they were aware that I was on drugs when they got me to sign the contract. After numerous phone calls and trying to work something out. For example, I tried to exchange my timeshare property that sleeps six for a unit for 2 and they would not consider it. I have not used any of my time and paid in a total of $16000.00. They are a total ripoff and are pissed that they are not getting the last $5,000. I would warn all buyers to stay away and go the Temptation Resorts where I have been a member for years.

I had similar experiences with other who have posted here. The important thing to remember is you always have options & recourse. If you got to Vida through your exchange system, you should provide them with feedback and reviews. Those exchanges have power. You have 5 days to change your mind and get out of any contract with Vida -- this is true for most timeshare purchases and I think it's even longer in the U.S.
After signing on to purchase at Vidanta, I had a change of heart. I set up an appointment 2 days later, and was able to undo the entire thing. Yes it took me a few more hours, but it was handled professionally and calmly. Frankly, a much more pleasant experience than the sales cycle had been. If you read clause 11 of your contract, you can see that you can even cancel via registered mail. ALWAYS read the contract. Understand your options.

If you were gullible enough to purchase one of these overpriced timeshares, do not try to rent them out. They give you a list of about 20 firms that help you rent them and they all want money upfront to sign up. Then they drop you. It is about $399 to sign up with them, such as "Golf Networks". I was contacted by a scammer posing to be the Vida Vacation Club Sales Manager. His name is Mike **, "Sales Manager"... He is not - he is a scammer. He uses their letterhead and tries to get you pay for weeks in advance in return for high rental fees. I paid for 9 weeks at once and was scammed for over $8,000. Very stupid of me - I am a senior citizen. Grupo Vidanta will do nothing to persecute or to pay me back - even though he used their letterhead.

Last week I was in Puerto Vallarta and was invited to attend the timeshare presentation at the Nuevo Vallarta Resort in exchange for a free taxi ride from the airport to our hotel, plus two tours and a free breakfast. They said it takes one hour AFTER the breakfast it's done, nothing could be further from the truth. As I've read the reviews from many others I've come to the tragic realization that I was lied to and it's a horrible feeling. It's now too much too late and I'm out $13,500 on this very expensive vacation membership. I bought it for $15,000 but a few days I got back from my vacation I got my first invoice, of course I haven't gotten my membership packet or the Vida dollars activation email so I can see what I can really do with the $800 Vida card I got but I got the invoice, what a coincidence huh.
Anyway after realizing that I messed up BIG time and bought into this awful deal I decided to mitigate my losses and take advantage of the 10% discount they offered me and pay off this darn thing. So now I'm out $13,500 for a 10-year membership where I supposedly have a total of 4 weeks. I have 1 registered week in a one bedroom suite at the Mayan Palace or Bliss towers within the resort complex for an $800 usage fee and that is subject to change to their liking as the years go by. Supposedly this one week has no restrictions and I can use it anytime, but I don't see that spelled out in the contract and it remains to be seen when I try to book this for next April during Easter week. I have 2 weeks in the "red" time classification and those are weeks that cannot be used during high season, that being from Jan-March, Easter and Holy weeks, Thanksgiving week, Christmas week and New Year's week.
And then I have one more week that's a promotional week and it can only be used on whatever inventory is available at their resorts 90 days before my selected check-in date. Although it's true that I'm experiencing a HIGH dose of buyer's remorse I accept responsibility for my choice. These sales people pry on your dreams and aspirations, they feed off your desire to be able to travel and enjoy a lovely time with your family, and they DO LIE, LIE, LIE! But we're all grownups here and no they didn't put a gun to my head and make me sign so just beware. Their tactics are misleading and they start by asking you what is it that you don't like about your current timeshare and what you like about their resort. Once you answer they've got you hooked! They tell you exactly what you want to hear and you just buy right into their deception.
The only thing I have left to do is try to use this in the future and although I got burned I am looking forward to spending a week at their beautiful resort and making memories with my family. There is no question they've built a truly beautiful resort. I'm also aware and it's perfectly clear in the back of my mind that once I do go back they'll try to get me to upgrade and lie some more, but I've learned my lesson and no way will I ever accept any freebies they or any timeshare company offers because now I have 2 timeshares and don't need any more! To anyone reading this, STAY AWAY from all of those people who want to give you free stuff. Unless you're a truly rational being you're very likely to give in to the promises/pressure. If you're really wanting to buy a timeshare look into the resale market, you'll get one for 50-70% off of what resorts sell them for.

My Vida experience was one endless deceptions, lies, and evasive responses. I was told my presentation would be 90 minutes. There are endless layers of representative who "tag team" you prior to ever even knowing what time this actually 90 minute presentation begins. After arriving for my "90 minute" presentation, I was asked to sign a paper stating that I had no scheduled events for the next 4 hours. I was told the only reason that I may be there for 4 hours is that "If I really liked the product, I would have the time to stay with them longer".
I reluctantly fell for this absurd rationale and was passed off to the next "layer" of filter, what I term the "pre-salesman" who takes you to a remote area of the property, sits you down at a table to ask you a litany of non-sense questions about your vacation travel history. When I stated that this table and seat area was in the Sun, and I wanted to move to another table in the shade, the salesman simply re-positioned me to another seat at the same table which had a little less Sun on it.
I later discovered that the reason we needed to stay at this table was that we were strategically seated next to my salesman boss, who was at the next table eavesdropping and taking notes of all of my comments. Presumably, this information to be used for the next level of "divide and conquer" in the sales process. These salespeople are sociopaths who most likely take drugs to rid themselves of any remaining conscience that they may have left. They have absolutely no shame or boundaries. The people give even the most unscrupulous timeshare salesperson a bad name. RUN FROM VIDA. DO NOT WALK!

We were 7 - 5 adults and 2 children staying at Vidanta Riviera Maya and 4 adults and 2 children staying in Playa del Carmen. Our first real family get together.
First of all the transportation people failed to pick up my son at the Airport due to late arrival of the plane through, no fault of theirs. My son, his wife and two little babies were so very tired upon arrival and had to take a taxi to Vidanta. Thank you to the Concierge of the Grand Mayan for arranging to compensate my son by providing return transportation to the airport.
Our Playa family were REGISTERED to come to visit us during the first week of our stay in Riviera Maya. We followed all the rules and requests. They were refused at the gate once more. This is the second time this has happened at Riviera Maya after paying for special taxi service with car seats for the children. Needless to say, we are very very very displeased with this. Is Vidanta such a fortress to keep us in and them out? They have made a terrible mistake. My family was very excited to view your beautiful location and may have purchased so that they may vacation with us. Now, they will never try to visit again.
We made golf reservations before we arrived. When my sister and her husband arrived, they were refused golf. We found out later that my benefits were not moved along with my change of room to the Grand Bliss. By that time, it was too late to make other golf reservations as we had made other plans. This is soooo unacceptable. It made us feel so small!!! Better communication is required so that plans we made are carried through our entire stay. I am certainly not impressed.
We attended the update only to be lied to about Deeded property. Please, I have been in Real Estate all my life and I know you cannot have a Deeded Time Share. We cannot own a piece of pie in the sky. Only Real Property is Deeded. I know that we can now purchase houses and land in Mexico, but not waterfront. I truly dislike being misguided and outright lied to.
Unfortunately, I was very ill at the end of our presentation and had to cut it short. Otherwise, I would have certainly let you know that this kind of over selling and pressure tactic is not only offensive but contradictory. My son and I found that one salesperson contradicted the manager and vice versa. How sad that you cannot be out front with your information, instead of feeding everyone misinformation.
We found that there were many great changes to the Riviera Maya site including the Beach Club and the walking trails. The beach sand is great, but the swimming is still not ideal as you need to be very careful in the water and not what they are telling everyone. The site is becoming much too large and trying to keep in contact with everyone is a nightmare since we did not buy a Mexican sim card... A must if you want to stay in touch.
Everything is much too expensive on site, drinks, food and activities, coupled with our failing Canadian Dollar, it was twice as expensive as we planned for.
It is also much too expensive now to go off resort by Taxi due to its location. Myself, my 2 son's wives and children, as well as my sister and family, have decided that this is our last visit with Vidanta Riviera Maya. It is time Vidanta came to terms with their terrible scheduling process

They told us we'd get 10% off our whole bill at checkout just for listening to a 45-60 minute presentation. They said it just had to do with mandatory disclosures about the Timeshare industry. That turned into a long sales pitch. We have an 8 year old and a 1 year old and they were freaking out after a very short time. The 1 year old is still nursing.
As with all Timeshare pitches, they insist that you can't take time to think about it. The decision must be made on the spot. Hours and hours went by. I sent my family to go enjoy the beach without me. Finally the crazy acts and different guys coming over to write the numbers out in a dozen different ways, mixed with my hypoglycemia and dehydration, got to me and I just said, "Fine. Whatever." A couple hours later I was released and I thought immediately, "What did I do?" When we finally checked out, having spent tons of money & the whole family having gone to their Cirque du Soleil show, they refused to give us 10% off the whole bill.
We spend $800 on Cirque tickets and they said they didn't count - even though they were on our bill. I said the representative didn't say, "everything EXCEPT Cirque tickets and a bunch of other random stuff" - she just said "your whole bill at checkout!" But they're just like, "Oh, sorry." Meanwhile, I had a plane to catch. I should have anticipated something like this and gone to check out like 3 hours before I needed to.
Besides that, the check in and out processes were horribly slow. Now, we already paid a $2750 down payment on the Timeshare that I want to get out of, but everyone says "they refuse to let you out." Wondering if I can dispute the charge with my CC company. When I think back on what should have been a great vacation with wonderful memories, all I get is a bad feeling about this Vida ** and the fact that I'm on the hook for thousands of bucks and a long relationship with this unscrupulous company. Really a bummer.

I am a lawyer and I fell for it but got out of it! My husband, two kids and I got to Cabo San Lucas at nearly 9 pm (11 pm est) after a 6 1/2 hour flight. We were exhausted but happily made our way to the Payless car rental to pick up our car. When we arrived our rental rate (booked through Expedia) went up from $40 to $381. We were told that we had to pay an extra $340 for mandatory insurance. In response I protested and told my husband that I wanted to go back out and take a cab into town. Suddenly a man sitting in the car rental company offered to pay the 340 as well as a portion of a trip to swim with dolphins if we went to a 90 minute timeshare presentation. Due to exhaustion and momentary lapse of clarity, I agreed. Two days later we went to the 90 presentation at Vidanta.
5 hours later, after countless offers and pressure, I signed the contract. My husband, the levelheaded one, refused. I had doubts after signing the too good to be true offer so when we got back to our resort I went online, ran a search for the company and found these lifesaving reviews. Under the general provisions of the contract (section 11) you have 5 business days (including Saturday) to cancel the contract. You either go back to the office where you signed and get a receipt or you send the contract back via certified mail, return receipt requested. I do not trust these people so we went back. I knew that they would try to change my mind when I arrived so before going back I mentally prepared myself. I knew would have to take charge.
Once I arrived I told them I was cancelling and that they had 30 minutes to give me a refund. I was told I needed to give them a reason for the cancellation and I responded that I don't have to as per the contract. If you don't give them a reason then they can't try to change your mind!!! Long story short, I was in and out with my receipt in hand and back to my vacation within that time frame. As for my refund, it's been 6 days and, of course, no money has been returned to my account. So I called Citibank, my credit card company. Within an hour they credited my account and are now investigating. I have the receipt so I'm not really worried. PS: As per the contract provisions I knew they would be taking the contract back, so I took photos of it just in case I need it as evidence of the cancellation provision. I urge you to do the same if you read this after signing.

Having been pressurized into buying a timeshare in Mexico with Vidanta, when I got back to Europe I really had no idea how I was going to get out of this mess. I
had already paid a reservation fee and on reflection I absolutely did not want to purchase the timeshare. When I found Mexican Timeshare Solutions I was doubtful that they could help me, because I was told I had signed a legally binding contract and there was no way out. However using Mexican Timeshare Solutions company was incredibly easy and straightforward. Mexican Timeshare Solutions informed me that they would deal with everything and even though it would take some months, they would go to the court on my behalf and were 100% sure they could get me out of the timeshare contract, which they did. So thank you very much Mexican Timeshare Solutions for the professional and hassle free service.

We exchanged from Interval Int'l to Grand Mayan II. When we checked in we had a studio, but asked for a refrigerator for medication and a coffee maker. After waiting 30 min, they came back and said they could upgrade us to the Luxxe which had a fridge and coffee maker (coffee for sale that is), if we went thru the 90 min presentation. We said ok and agreed to go 2 days later.
They picked us up at the shuttle to breakfast which took 30 min. Gave us a brochure stating the presentation was 1 hr. Six and half hrs later and 6 people later, exhausted we agreed to a $2,200.00 deposit for membership and ability to join the travel site and pay for usage to all timeshare resorts and 5 weeks a year to Vidanta resorts. Upon returning to our room, I discovered a page that stated the 5 exchanges to expire in 5 years, but we would continue to pay $99 a yr for the travel membership site. I emailed the final closer stating this was not what we were told.
I woke up at 5 am the next morning with a big red flag in the pit of my stomach. Found this site and completely freaked out. THANK GOD we were still here. We went back to sales first thing in the morning and finally spoke to the closer who took signatures and CC info. We explained our objections and along came more people to tell us how we could renew the 5 years with a "Vida" check (but only once). Well, after getting back on that "turnip truck" once, we were not fooled by more lies and deceit. When they would not change the contract, we cancelled everything and made them sign the CC receipt page we had.
We also called our CC bank to make sure we could "dispute" the charge if they wouldn't change it. We still do not trust them but we trust our bank. What everyone is saying on this site saved us!! BEWARE!! We'll never get duped again. We also confirmed with our timeshare that they could not steal it, but what everyone here is saying is true. When we asked for a copy of the document for our timeshare, they said they threw it away cause we weren't going to release it for 6 months... what a bunch of hooey!! They were never going to take it and we're glad!! READ these reviews carefully and next time go stay at Paradise Village. Presentation is also long but not the nightmare it is here.

ConsumerAffairs Research Team
The ConsumerAffairs Research Team believes everyone deserves to make smart decisions. We aim to provide readers with the most up-to-date information available about today's consumer products and services.
Vida Vacations is a timeshare company that was founded in Nuevo Vallarta, Mexico in 2010. The company offers real estate interests in 15 resorts in Mexico.
Luxury destinations: Vida Vacations offers customers timeshares at some of the most luxurious resort destinations in Mexico.
Great employee treatment: The company is known for treating its employees well, and it has been called one of the Top 20 "Great Places to Work in Mexico" by the Mayan Times.
Concierge service: Vida Vacations offers its customers a global concierge surface to help travelers plan their travels across the world.
Trading opportunities: Customers who purchase timeshares from Vida also have the opportunity to visit destinations that are part of other vacation clubs.
Vacation amenities: Travelers who choose Vida Vacations Resorts have access to a huge range of resort amenities when they travel, including restaurants, bars, activities, entertainment and more.
Best for Large families, people who want a luxury vacation property and young professionals with disposable income.
Vida Vacations Company Profile
Company Name:

Vida Vacations

Year Founded:

2010

Formerly Named:

Mayan Resorts

Country:

Mexico

Website:

http://www.vidavacations.com/