Consumer Complaints and Reviews

My son and I went on vacation July 4th through July 7th and stayed at Red Roof Inn in Arlington, TX. At first we found the room satisfying, but on our 3rd night I was awake every hour or so with extreme itching. I just thought it was mosquito bites. By the time I got home later that day, I had hundreds of bites that itched so bad I was in tears. I called the hotel after learning I had bed bug bites and was treated like I was lying since I didn't lodge a complaint at checkout. He took my contact info and promised a call back later that day.
I've been waiting for a callback for nearly a month now. I ended up with skin infections all over my arms and legs and discovered a few days ago I brought them home with me. An exterminator is coming out this week and has quoted me anywhere from 600 to 4000 dollars to get rid of them. I have a new set of bites and my 3 kids and my husband and I are living in our living room. I'm dehydrated from all the tears I've cried over this. We are working class and I'm having to cash out some of my 401k just to pay for this mess. I may have to talk about options with a lawyer, but haven't decided on that course of action yet.

The Red Roof Inn in Williamsburg, VA was the worst!!! My room had mold in the bathroom, the area were the safe located was nasty and dirty!!! I check out the same night I was still charged for one night!!! Learned the hard way. You get what you pay for!!!

I was unable to connect to the wifi. Called the front desk and was repeatedly insulted from the manager that I perhaps was lame and couldn't correctly input the password. After the banter back and forth he informed me that he would "put me out on my bum." I couldn't believe my ears. I then went to the front desk with my iPad hoping to resolve the issue... and said, "Really, you're going to put me out on my bum?" He said, "Absolutely" and I then replied, "You, a little peon?" And he called the sheriff to have me removed... Never in my life has anything happened like this. I returned to my room waiting for the sheriff but to no avail did one show up to my room. Miraculously, I put the same password in that was given to me and it worked albeit that's why I am able to document this occurrence. I believe that I was scammed.

We stayed at the Red Roof in Knoxville for 4 nights. We were pleased with the room. The floors and walls could have been cleaner, but the sink, tub, toilet and mini fridge were all clean. The bedding was clean and comfortable. The pool was nice as well. There was breakfast and the staff was courteous. We would stay again.

Red Roof Inn Vernon Connecticut: DO NOT STAY HERE. Not Even A One Star. My husband was booked into a room that had just been used by two of the staff members!!! Upon entering the room he knew why there was all the laughs when checking in, first didn't have a room and then did. Paid cash $91.00 that the two girls & man at the counter probably split between them. Went back to office to get my money back and shift was changed. Two girls were leaving and woman with India heritage was at counter and would not refund his money. She told him "your hair is messed up" you used the room. He said "after driving 14 hours yeah my hair is messed up."
He did not use the room. Was in the room 10 minutes, wet towels on floor in bathroom and bed pulled up but not made. Woman was very rude, refused to give his money back and kept calling him a old man (white hair). He said he would call police, she said "go ahead." He explained we ran 4 star motel for 7 years and her response was "then why are you staying at a Red Roof Inn?" Terrible terrible motel and will be contacting corporate offices this morning. Tried to call the Vernon Red Roof Inn to speak to manager but the mail box is full and you cannot even reach anyone to even leave a message.
How do I know I can trust these reviews about Red Roof Inn?
851,205 reviews on ConsumerAffairs are verified.
We require contact information to ensure our reviewers are real.
We use intelligent software that helps us maintain the integrity of reviews.
Our moderators read all reviews to verify quality and helpfulness.
For more information about reviews on ConsumerAffairs.com please visit our FAQ.

I have been a loyal guest... Recently I have experienced mold, mice, roaches, leaking ceilings, broken beds, nasty dirty underwear, used condoms and wrappers between the mattress and box springs hair and stained towels. I was told that I would be given a credit, yet Suzanne the GM has yet to provide one.

I must say this is the worst customer services that I have experience in my life. The ** guy who claimed he the manager the worst manager that I have met. Doing my three days they did change the bed, clean the room or give supplies. When I tried to extend the stay the guy told me if I can make it there by 5:30. He can extend the stay and I pay with cash. When I made it there the front desk had been missing for an hours and he charge my credit card. The front desk lady told me "it's charge. What do you want me to do. Do you want to go find somewhere else to stay." I told her they was being rude on purposes and not to share my information with all of the other customers in the lobby. She made gesture and say "well I can give you your money back and you can stay somewhere else."
I been trying to help my friend get back on his feet so I been renting a room for the both of us trying to get his health back together. They put him out because they told him they did not like my attitude. Because they told me they wasn't going to charge my credit card and gave us sheet to change our own bed that did not match the bed. This is the worst experience that anyone can experience. The lady and the ** man extremely rude. They should be fired like now. The other worker extremely nice but those two extremely rude and disrespectful. I ask for a manager so that I can complain on them but they kept saying they was the manager. Please contact me as soon as possible.

We reserved a room online at this Red Roof Inn in Cedarville, PA. We arrived about 8 pm. There were hardly any cars in this massive parking lot. I wondered if it was still in business. I was disappointed in the room. Door stuck on the rug trying to open it. Door latches were in bad repair. Door latch to the next room was falling off the frame. You could hear the people in the next room talking and snoring. When they turned on the faucet it was like it was your bathroom. Pillows were hard and too thick. Faucet dripped constantly in the bathtub. You can hear the interstate traffic going by. I would not recommend staying at this hotel. Was cheap but not worth it.

Visiting Cincinnati and spent one hellish night. Room smelled of smoke. Supposed to be smoke free.. Also some animal smells. Room floor sticky. Never stay at RED ROOF again. They should rename it brown roof.

Understanding that we live in the age where skin color does make a difference in how you are viewed. Today was a true testimony of how racism still exists. Particularly at 29595 Clemens. We had just pulled into the parking lot (12 people) and in the process of us discussing how our workflow went, the night clerk came flying from his office yelling profanity at us to get in our rooms immediately. We asked why was he talking to us with such aggression and demeaning and his response was he didn't give a ** and that he was getting too many complaints about the noise. Mind you, we had just pulled in and it wasn't even 10 minutes that we were in the parking lot when he came after us.
He then proceeded to call the police on us cause we were apparently not dropping down to his level of ignorance. The police came and we were forced to vacate the premises immediately. Our company uses this company often when we travel from NYC. This is just a testimony that hotels like Red Roof have no business in dealing with the public at all. Their license should be revoked immediately. Their organization NEEDS to be trained in public relations and basic human rights.

Do not sleep in the Red Roof Inn because the beds are infested with bed bugs! Even after several weeks, I'm still afflicted with severe itching. To make it worse, I contacted their customer service department to issue a refund or any compensation, but they never replied.

Our first experience at a Red Roof Inn. My first impression as we got off the elevator was that the carpet in the hall was gross and worn out and has what appeared to be white paint on it. We arrive in the room and first thing I want to do is shower after a long day of being outdoors so I go ahead and do so. As I'm getting dressed at the bedside I have what appears to be a piece of black dirt on my feet so I tell my husband when you shower do not step on the floor so he uses the bath mat to scoot to the bed. It was disgustingly dirty! We also found what appeared to be marks on the bedsheets like dry something maybe blood stain and on the reverse of the pillow case it had a spot the size of a back of someone's head that was brown. Eeww eeww. Unfortunately we had to stay at this place but NEVER EVER again!

I had to go to a funeral in Louisville, KY, I arrived at 0500 am in the morning. I could not find a place to stay. I went to Blairwood Road in Louisville, Kentucky and found five hotels. Holiday Inn, Drury Hotel, Belmont Inn, Marriott Hotel, Red Roof Inn. Their prices were outrageous! $164.00, $129.00, and some would charge you for Sunday because of some rule; Long story short I went to Red Roof Inn and meet a gentleman name Brandon; He took care of me answer all my questions. I stay there and was please with what he done for me. Stay three days; he woke me at 0900 am went to my cousin's funeral in Louisville, Kentucky. Whoever his Boss is PLEASE GIVE HIM A RAISE: HE SHOULD BE YOUR TRAINER. THANKS.

Smoke stinking room - I stayed at the Red Roof Inn Dayton Ohio north airport. I was given Rm 128. I told the pig at the desk. She moved me to 132. My youngest girl had a wreck. I had check back in. She gave 128 again. I told her again about the problem. She said it fine. It stunk. I need to stay a few more days. I have made arrangements with another smokeless hotel. l come to Dayton often. I'm from the area. Never again.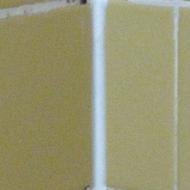 Stayed at Red Roof Inn from May 11-16, 2017. The first room was moldy smelling and had mold in the shower with rust coming from the bathtub. I was moved to another room the next day. The tub and sink drained slowly. I had to stand in water when taking a shower. The toilet has a poor flush. You had to wait about 5 minutes between flushes. The staff was nice but the facilities were in disrepair.

I made a reservation for one night June 2nd at Red Roof Inn in Memphis TN for a nonsmoking room. Price was close to $70. When we got there on the 2nd to check in, we were told that the new nonsmoking building requires a $100 deposit! Since we were using our debit card it would be 10 days before we could get it back. What??? Oh they did have a room in the regular section but could not promise it had not been smoked in. We looked at the room for kicks and it was disgusting! Smelled of smoke and I would not have let my worst enemy sleep there. We told him we wanted to cancel and he agreed. We had not yet paid and I am very glad of that. We went across the street and got a very nice room for a fraction more. Do NOT stay at this Red Roof.

We rented this room that the floors were dirty. They don't sweep or mop the floor. I had taking tissues and napkins to clean the floors from someone else spills. My husband has gotten bitten by a Spider or some bug on his arm, swelled up from this bite and the manager is claiming it was from somewhere else. But we haven't stayed anywhere else but here. The cleaning people don't clean properly. They don't clean the bathroom at all while you're in the room and you're lucky to get it clean while your stay in it.

I received the worst service anyone can get from any owner, or manager of a hotel. I went in to the Lithonia location August 2016 to book 10 rooms for my memorial weekend May 2017. The owner Ms. ** never booked the rooms like I thought she had. I visited the hotel on 3 different occasions. Here it is a month before my event, I'm not even on the book, and they say they don't have any record of me making any reservation. The owner also gave me permission to use the lobby area for my meet and greet. I sent out reunion letters last year with this info on it. Now at the last minute I have to go scrambling to find rooms elsewhere not to mention the aggravation of trying to find another venue for the meet and greet. I've never had such a headache. This is extremely unprofessional. I will never ever use, or recommend Red Roof Inn, and will make sure I post this on social media.

My husband were driving home from Florida and started looking for a hotel room in South Carolina. This is on April 8th which was a Saturday. We stopped at the Best Western and Hampton Inn and they were booked. So reluctantly we went to Red Roof Inn next from the other two hotels. Since they had two rooms left we stayed for the night. My complaint is the price was ridiculously high at $151.00 for the night. Checking online I see the prices are only between $60 to $80 a night on a Saturday.
I believe I was charged double because there were no other available rooms anywhere else in town that night. Is this legal? Maybe not ethically not right. On top of the high price, the hotel was crappy. It smelled everywhere. The water in bathtub did not go down and the toilet seat was broke. This hotel was the pits. It was in Yemassee South Carolina. I paid less money for a Sheraton and Embassy Suites on our trip which wonderful hotels compared to Red Roof Inn. Thank you.

My reason for this review is to make people aware of how the Red Roof Inn is and how they treat their customers! My family and I made reservations there for the 3rd of April and we were going to check out on the morning of the 4th. However when I walked into the room it was nasty and looked nothing like the picture on their site! The beds looked like they had been slept in and the sheets weren't changed. We were on the 4th floor and the window was open and I have a small child! I immediately went downstairs and complained about the room and told them I would like another room like the picture when I was informed they didn't have one. I wasn't about to keep the room I had so we checked out. Mind you I checked in at 12:52 pm and checked right back out at 1:06 pm.
The women at the front desk didn't want to refund me my money and told me I would be charged a cancellation fee from Booking.com which is how I booked my room. So after a few days of going back and forth with Booking.com and listening to the hotel's lies about how they tried to accommodate me and that I agreed to pay the cancellation fees also how after I checked out I didn't return my key but did leave the property but returned (after sending to Booking.com a copy of what time I checked into my other hotel) to the hotel and stayed on their property for an additional 4 to 5 hours... ALL LIES! I said all that to say this. Do not stay at this hotel! They are rude, nasty and privately owned and no matter how much proof you have they will not refund you your money! Go somewhere else!

Upon check-in at a Red Roof Inn in mid-March 2017, the desk clerk asked for both my debit card and my driver's license when I checked in. When I asked where the pool was, he told me to walk down the hall to see. Within 2 days, I attempted to use my debit card and it was declined. It was late on a Saturday, so I could not contact my bank for 2 days. I had no internet reception as I was on vacation and the wifi was not connecting, so I could not check my bank account. When I was able to contact my bank and go online to check my account, there was a number of fraudulent charges, several hundred dollars! I contacted my "card services" representative and closed the card.
PRIOR to contacting Red Roof Customer Service I called the motel and asked for the manager. I was told the manager was no longer employed there. I then asked whether the desk clerk on duty the day I checked in was or would be available, and I was told that employee was no longer employed there! I then stated I did not receive a statement for my charges and asked to have the statement sent via email. What is interesting is that my debit was NOT charged for the stay at the motel. I was told the "new" manager would be in later that day and would call me. I never got a phone call. I filed a complaint with Red Roof "guest relations" and now almost 2 weeks later NOTHING from them. I did receive a very condescending email from the new manager of the motel which was the typical "we are sorry your experience was not what you expected" response!
WARNING to anyone considering staying at a Red Roof Inn, do not take your eyes off of your debit or credit card!!! Their employees are not honest! They caused me to cut my vacation short by 2 weeks because I did not have sufficient cash to continue! I am now filing the necessary paperwork to prove fraud, and I will find out who/where the former employee and manager are! If Red Roof Inn does not contact me to try and rectify the situation I will pursue what legal remedy there is. I only used my debit card twice following the Red Roof Inn event, and have contacted those establishments, who satisfied my questions and am convinced it was Red Roof Inns! DO NOT TRUST RED ROOF INNS!!!

Wow, I go in to check MY wife & me into hotel. The front desk personnel ask me for ID. I told her I'm using my wife credit card. I give her both IDs, she look at me and tells me, "This doesn't look like you. I can't accept this, I'm going to have to see her." I go to the vehicle. Do all the things you do to get a wheelchair bound person out and into your facility. She says, "I'm not checking you guys in," 'cause I pointed my finger at her. You can look at the film. I didn't. I am a construction worker for over 30 years. Travel all over country. Putting up high rises. You your facility often. In Alabama, Louisiana, West Virginia etc. Never been treated like this. Ohio. Love to get a response.

I rented a room for 3-4 nights and paid for every night. I was in office every morning. No one ever complained to me at all. All of a sudden I came home from work last night with police at the door saying we had to leave due to the noise. Someone complained about the dogs and etc. Not 1 time did they call me and say a word or mention any noise complaints but 18 people in the room in room 121 in and out all hours of the night from 9 pm to 5 am made a complaint. No evict for them. No cops at their door. But we had friends visit and when anyone knocks on doors dogs will bark. However it's a pet friendly hotel lmao.
If you don't want noise go to a hotel with no dogs and you put us all out on the streets our happy home wasn't done but that's because ignorant people can't handle noise. Go to a hotel that's not pet friendly or one with no kids. Whoever complained better be happy that me and my 3 kids are now living on the streets. Thanks to all of you who complained and I want every damn dime back I paid for the rooms which never got cleaned the 3 days I was there... never got a receipt for any of my stays either like they said and charged more than quoted. Rooms were not very well temp controlled.
For the money and area I give it a 0000000. It really is not as advertised. People beware. It isn't as it says it is. If you don't check out on time they harass you and threaten you... people in office are discriminatory and I plan on pushing that. I'm a disabled woman with disabled children whom they now put on the streets so be aware it's not all that is claims to be. BEWARE!!!! NOT KID OR PET FRIENDLY, SNEEZE OUTSIDE OR TALK TOO LOUD, YOU GET KICKED OUT.

Horrible experience, staff lied to us, place was disgusting. As Chief of a Search and Rescue Team, I had reserved 4 rooms for myself and members of my team for training. There were two additional rooms other member took care of themselves. Upon contacting the Hotel the first time I was informed that they had a full breakfast bar. Even photos online of the property shows this. They DID NOT have any form of breakfast. There was a Orange and Apple juice machine, However, there was no juice for them. This was a major factor in reserving this Hotel. The elevator was broken. Ice Machines were out of service. Guest Laundry was out of service. The door locks were broken on 5 of these rooms.
In all rooms there were issues with wall plugs being pulled out from the wall. In all rooms there were issues with the Tub drains. In all rooms there were issues the very hard and uncomfortable beds. In all rooms there were issues with lamps having blown bulbs or lamps were broken. This is one of the worst experiences I have ever had with any Red Roof Inn. Very disappointed with this stay.

Stayed in Galveston. Was greeted by Toby. He was very friendly and helpful. His last words to us as we headed to our room was "Call if you need anything, anything at all. Just pick up the phone and dial 0." We get to our room after a full day of sight seeing so my husband goes to take his shower first. When he gets done I go to take mine. That's when I realize we were only given one wash cloth and he had used it. So I pick up the phone to dial "0". The room phone did not work. My husband pulled the bed out to see if it was unplugged. Checked all the connections. Still do not work so I used my cell phone and went thru the automated system. Finally a woman answered. I told her our room number and that we needed more towels and wash cloths. She said okay. I used the corner of my towel to take my bath and off we went to eat and hit the beach.
Over two hours later we returned to our room to find no extra towels or wash cloths. Called again from my cell phone having to go all thru the automated system again. Finally got to talk to the same woman again about not getting our extra linens yet. She told me they were booked and had to do extra loads of laundry and a load was in the dryer. As soon as they were done she would have someone bring them up. Got ready for bed. Went to brush my teeth and a roach starts climbing up the wall right next to me. Killed it because I did not want it climbing in our bed during the night. No one ever showed up that first night.
When we went down to eat breakfast, I stopped at the front desk and told a different man about what happened the night before. He said when they got there that morning a load of laundry was left in the dryer from the night before and as he spoke a woman came around a corner pushing a cart/bag loaded with unfold towels and wash rags so I believe him. He said he would have extra left in our room that day. We left and went metal detecting all day. Got back to our room to find it had been cleaned but not a single extra towel or wash rag had been left. This time my husband let me use the wash rag and he used half of his towel. We went to eat and when we got back we packed up and left. We had stayed at a Red Roof Inn in Pensacola FL with our dog and that experience was pleasant so we had not second thoughts about staying in one again, but after this experience we will not be staying at one again.

On the second day driving back from our vacation we drove until we reached the Red Roof in Harrisburg that we had been in the week prior only to discover that the price was 40$ more. This brought the total cost over $100, more than we paid for any other hotel on our trip and those all included some type of breakfast, a coffee machine and in some even a fridge. We were very disappointed. We felt victims of a price hike which we were told was due to an event in town. We do not plan to return to any other Red Roof after this incident.

Red Roof Inn, Fulton, NY - First of all I was quoted, on the phone, a price of $59.99/night, plus tax. When I got there, she charged $69.99/night, plus tax. Secondly, it took about 10 minutes for the water to get hot. Also, the fire alarm was hanging from the ceiling (I'm not sure if it was working).

Red Roof Inn Austell, Ga lies to keep your money. On Saturday, February 25 I reserved a room through Expedia. Upon calling to confirm I spoke with a female at the desk, around 11:40 pm and was advised that there were no rooms available. I told her that I have been charged and I was reassured that since there was no room available my reservation had not been accepted and I would not be charged.
The following day I noted in my bank account that I was charged. I called immediately and was told by another female that the manager was not in and they would call me back the following Monday. She told Michael from Expedia this as well. Monday and Tuesday go by no calls. Wednesday I receive an email from Expedia stating on two separate occasions that the manager refuses to refund my money claiming I was a no show. If there were no rooms available and I was told it would be cancelled, what purpose is it for me to come? Expedia continues to apologize but basically can do nothing but allow this manager to lie. It is very very poor customer service to tell people there are no rooms available, then lie and manipulate the situation in order to keep money I paid for services I did not receive due to circumstances beyond my control.

December 2016 I booked and prepaid for lodging @ Red Roof Inn Orlando FL. I paid $619.00 for two rooms for Feb 15th - 19th 2017. On January 31st I contacted them to cancel my reservations, I called the Inn and was told that my rooms would be canceled and I would have to talk to manager about my refund. The manager wasn't in so I would have to call back. This went on for several days and finally after insisting I spoke with the manager. He refused to refund my payment. Reason was that I prepaid and was given a "Special Rate" and did not qualify for refund.
I had booked through Expedia show I contacted them. They also contacted the Inn and after much runaround they spoke to manager who again refused my refund. Expedia said it's up to them to refund the $$$. I have contacted Red Roof Corporate Office and I'm waiting for answer. I will not stop. New step is Florida State Attorney's Office, Ohio State Attorney's Office Central Florida Hotel/Inn Association. Do not use Red Roof Inns.

I booked a room at Red roof inn north in Tucson. They never told me there was a no cancellation policy. I lost my job and then a tree fell on my house. I called to Expedia to cancel, they told me of the no cancellation policy but the man I spoke to said they would give me a full refund. A few days later I got an email saying they would not refund my $354.00. I called approx 3 weeks before to cancel so they had plenty of time to rent the room. If I had known I wouldn't get a refund I would have just taken some of my friends and at least not had to pay the whole bill myself and we would have had some fun. They blamed it on Expedia but the hotel was the one who collected the money. I would never have stayed if I'd known they had a no cancellation policy. I will never use Red Roof Inn again. You would really think they would try to improve customer relations instead of getting bad reviews.
Red Roof Inn Company Profile
Company Name:

Red Roof Inn

Website:

https://www.redroof.com/