Consumer Complaints and Reviews

I can't believe that chains the size Quality Inn don't have door stops on their handicap rooms. It is almost impossible to get in and out of their handicap rooms without getting somebody to hold the door open for you while your and electric scooter or wheelchair go in and out of the door. You would think that someone would have thought about this in one of their think tank sessions. Not everyone travels with a companion. Thank You.

The customer service is absolutely outrageous and inconsiderate, rude and disrespectful. They did absolutely nothing to resolve the issue and I was on the phone for over an hour! They kept apologizing but did nothing to resolve it and never go above and beyond to make the customer happy.

I am going to a funeral and mistakenly reserved a room from Quality Inn. Within an hour after realizing my mistake, I cancelled. I called Quality Inn and spoke with someone. She told me that I had to speak with someone from Booking.com. This is the website that I went to for finding a hotel. I sent an email to them and didn't get a response from them. The next day, I receive a call from Quality Inn. The man I spoke with stated that I was going to be charged $79.99 for the cancellation fee. I asked why. I cancelled within an hour of making the reservations. I told him it was a mistake and I had a death in the family and made a mistake regarding this and why am I getting charged that amount if I cancelled within an hour. I informed him about what I was told by the person I spoke with the other night as well. He tried to get off the phone with me and tried to hang up while I was talking.
I then looked up Hotel Choice and tried to file a complaint regarding this. I explained to this man what happened. He called the Quality Inn and then got back on the phone after speaking with the man that I told him about. Then they tried to negotiate a price of $50 for me to pay for cancellation and I was told that I can contact Booking.com to get reimbursed because apparently there is a lapse in when information was received from Booking.com to Quality Inn. I stated that had nothing to do with me and why am I paying for that issue. The man at Hotel Choice said that I could not file a complaint and I told him that I can and "you can't tell me that I can't". I asked for information on how to contact the general manager. My father passed away and I have to deal with this. Unbelievable. I will never ever go to any Quality Inns again and I am a veteran of the US Armed Forces. I will let all my fellow vets about this. I didn't want to put any stars.
Updated on 4/20/2017: This is a follow up to a previous post. After speaking with my bank to dispute the claim for a cancellation fee that I cancelled within an hour, I found out that Quality Inn charged me $90. For those who didn't read my last post, I cancelled within an hour of the booking and I called Quality Inn the same night to confirm that they received the information. I was told that I needed to contact Booking.com. I emailed Booking.com and did not receive a call back. I received a call the next day from Quality Inn and was told that they were going to charge me $79.99 for the cancellation fee. I then told this man that I cancelled within an hour of the booking and why am I going to be charged.
I then called Hotel Choice and wanted to file a complaint. After he spoke with the guy at Quality Inn, they offered $50 fee instead. I said to them that I should not have to pay after cancelling within an hour. This man told me that I could not make a complaint and told him that you can't tell me that I can't and I will. So I guess they got mad and charged me full price on a room that I will never be in. They even knew that I was going to my father's funeral. That's why I was trying to make plans. Do not go to Quality Inn in Auburn, Alabama.

I made reservation to stay at the Quality Inn & Suites for 4/7/17 for 1 night. After driving for 2 extra hours to this area, arrival time was 11:15 pm. Upon entering room, it was in terrible condition, cigarette burn, unclean, smoke smell throughout, even saw a dog in the hallway. At approximately 11:20 pm, power went off in the hotel. Power was off for over 1 hour. I went to front desk to see what was going on, he seemed unconcerned. We waited for over an hour, finally decided to leave. Between, the smoke smell, and no power. Afterward, I called Expedia to advise, but was told, refund could not be returned.

On April 8, 2017, my wife and grandson, who were in Oxford to watch a baseball tournament, called the Quality Inn at 1808 Jackson Ave. West, to reserve a room. It was approximately 2030 and they were too tired to return home. They asked for a nonsmoking room on a lower floor because my wife has difficulty walking and is allergic to cigarette smoke. They were told there was one room left. The person they spoke with was named **. They gave ** the card number to hold the room. When they arrived, they were told that, not only was the room on the top floor but that it was a smoking room. They asked for a refund and ** told her that the room fee was nonrefundable because there was a high demand for rooms due to the baseball tournament.
My wife never physically gave them the card and told them she was not completing the check-in because either there was a misunderstanding or they were misinformed. ** refused to credit the card and claimed that they had asked for a smoking room. Answer me this: Why would my wife, who is allergic to cigarette smoke, ask for a SMOKING room? She wasn't trying to commit suicide. She was just needing a clean, nonsmoking room on a lower floor for the night. When I tried contacting ** she was rude to me, so I became rude to her. I asked for the manager and was told that the manager, ** would be there at 0700hrs.
We checked our bank account today and found that, not only did ** run my wife's card once, but ran it again the next day! I cannot believe that a chain that wants to keep customers coming back would even let a hotel use their name when they pull stunts such as this. I plan on disputing the charges with my credit union and will report them to the BBB in Oxford this week also. We will also tell anyone we know going to Oxford not to use this hotel and especially don't talk to **, who needs a job that doesn't involve dealing with the public.
How do I know I can trust these reviews about Quality Inn?
766,665 reviews on ConsumerAffairs are verified.
We require contact information to ensure our reviewers are real.
We use intelligent software that helps us maintain the integrity of reviews.
Our moderators read all reviews to verify quality and helpfulness.
For more information about reviews on ConsumerAffairs.com please visit our FAQ.

Sherry ** came busting in our room, very rude, yelling we had to leave our room. It hadn't been paid for. We have been there 2 nights already which was paid for. The employees that were working earlier was aware of our father's passing. We were in town for his funeral. We spoke with employees first thing this morning explaining that the person that was paying for the room would be back later to pay. All employees that we have dealt with have been very nice and caring. The gentleman we spoke with told us not to worry we can pay at the end.
As I was sleeping Sherry ** yelling, wouldn't let anyone talk and when we did talk she talked over us. She was getting ready to tell us that if we didn't leave, that's where it ended, I know she was going to call the police. This lady does not need to work with the general public. We are going on three days staying here with 5 rooms that we reserved and the last one to finish and pay. I will not any of the other family members ever will stay in a Quality Inn ever again. We are in town for my father's funeral and this stress was the last that we needed. Please reply as to what Headquarter I should make a formal complaint to. We deserve an apology from this lady. She also was very rude when I asked for her name so I could report her.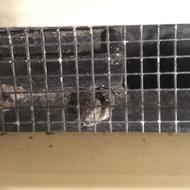 Moving my mother back from Florida to NH via Penske. Room was too hot so turned ac unit on. Immediately we noticed a bad smell, so I looked through the fins of where the air blows out and there is large rodent size feces everywhere inside. It looks to me like rat poop. We have been driving 10 hrs straight, I am sick. My mom has advanced kidney disease. We are too exhausted to move to another hotel. I just hope this does not make my mom more ill.

The hotel is supposed to clean your room every day. We stayed Friday, 3/24/2017 and Saturday, 3/25/2017 - two nights. When we got back to our room Saturday at 11 PM the room had not been cleaned. We had to beg for towels so we could at least clean ourselves before sleeping in a dirty room. Not only that - but they put us on the top (3rd) floor and the elevator was broken. One honest staff member said it has been broken for years. So they advertise that it has an elevator - they say they have one - but they don't. I have a 3 year old child - this was not easy. I complained and received an apology only - I want pay back for not getting a clean room. Some sort of compensation. I got nothing. To make it worse, they are still holding $281.00 on my Credit Union account and say that they cannot release it because the financial manager won't be in until Thursday.
Meanwhile I have now been charged $120.00 so far in bounce fees because they are unjustly holding my money and won't release it. I know writing this won't help - and I know I will be charged late fees and so much more while not being compensated by them at all. I will never ever stay at a Choice Hotel or Quality Inn as long as I draw breath and will do my best to sound out my hatred of them on social media for life too.

Quality Inn Dundee, FL - The most disgusting hotel I have ever stayed at. The pictures offered online are very misleading. The women at the front desk was very rude to several guests. The cleanliness of the rooms was appealing! And nothing worked! The refrigerator didn't work, the shower didn't work, the faucet leaked all over the counter. The carpets were stained to the point we refused to take our shoes off. There were stains on the sheets, cigarette holes in the comforter, pubic hairs all over floor and other places in the bathroom. The most disgusting place we have ever been to.

The service was terrible!!! My Valentines Day was destroyed all because the new guy wasn't paying attention to anything I said. The manager Nash was unconcerned about the situation and really should have handle things better.

Booked a hotel and turns out it's really a motel! Not even the start of the problems! Checking in was a horrible mess. The lady "Ashley" at the front desk didn't even acknowledge me or say anything to me when I came in and when I started to tell her I have a room reserved she was sooooo beyond rude and had a snappy attitude. I then told her she didn't not have an attitude and she tried to say I had one and tried to argue with me when all I said to her was "hi I'd like to check in. I have a room reserved! Smh.
Then to go on about the issues, finally got checked in, get to the room and holy crap it was sooooooo NASTY. Dirt crumbs on the floor, dust everywhere and anywhere, 2 lamps wouldn't work. Bathroom light flickered, stains on the blankets and sheets along with holes, used soap bar on the bathroom floor, chemicals spilled behind the toilet, hair in the shower, food left in the fridge, smudge marks on the table and tv stand, dust covered EVERYTHING you could swipe your finger and have a layer on it! Turned the tv on and it was glitching on and off! I was in this room for around 15-20 mins taking pictures and waiting on the phone to speak with the online company I had booked the hotel room to cancel and get my money back! No way I could stay the night there! I couldn't even bare the little bit of time I was there!

Stayed at a Qualitty Inn in North Platte, NE. I would not recommend. The rooms are clean and the breakfast is good. That's it for the positives. The heater is weak, the "high speed" internet rarely works, and the employees at the front desk don't care. I stayed for about 2 weeks waiting for a particular apartment to open up. I would have left earlier except that I paid in advance and couldn't cancel for a refund.

I rented a room for two nights for New Year's Eve and New Year's Day because I had attended a New Year's eve party. This was named Executive Inn and Suites but was being changed to a Quality Inn. I booked at Hotels.com but was going to pay at hotel. I gave my credit card. They swiped and charged me one thing on receipt but charged twice charging my credit card. When I notified the front desk 3 separate times I was treated very rudely and was told I paid at Booking.com as I did not. Also you could open my door without a key and when I told them they said maintenance left so no regard for my safety or the safety of my belongings. I have tried to be nice but I feel something needs to be done. I will never stay at this hotel or any Quality Inn or Choice Hotel. I have never in my life been treated so horrible. It was a motel from a horror film. The worst customer service I ever encountered or want to ever experience again.

We checked in on 11/18/16. We had booked 2 nights in advance. Dropped off our luggage and went to dinner. We really didn't get a good look until we came back from dinner. The room is really dated, older furniture, carpeting. Bathroom really dirty - the vent in the bathroom was completely coated with dust. The bathroom floor corners needed a good cleaning. I even had to use 1 washcloth to clean the sink! There was an objectionable odor permeating the whole unit which was causing our daughter some distress in breathing.
We checked out immediately and requested that our money be returned. There were other people that came into the office while we were there who also requested their money be refunded. The woman at the desk called the manager and he said he would call us the next day. He never called. When we returned to Florida I again called to speak to the manager. The woman at the desk said he was unavailable and that he would call us back. He never called. Our money has not been credited yet! We have called our bank and registered a dispute. This place should be terminated from calling themselves members of Quality Inns. The pictures online of the outside and inside in no way represent what this place is really like.

Who would in their right mind would make two separate charges to a credit card for the same item without having a breach take place. The breach took place at check out. The agreement was for 39.19 the first night and only that charge. Evidence #1 is proof that an agreement was met and later broken by checkout time. It's in writing just below their company name. We talk about a refund of $96.17. Evidence #2 Ref #** is a taped agreement. Myself, the booking agent, and the hotel Quality Inn, showing an overcharge for that night. I would like as a resolution is restitution of getting all my monies that was spent on hotel room cost plus two nights free of charge at my choice of Quality Inn or Comfort Inn hotel in the system. For a loyal customer like myself to be treated this way after all the stay time I have under my belt here, I'm starting to feel a color barrier starting to build?

Single mother, traveling with young daughter. Tired from driving, pulled in. Had choice of Red Roof Inn or Quality Inn... Gloria, front desk of the Quality convinced it was cleaner there. Ten minutes into bringing my luggage, I had 5 cockroaches, one in the bed. I asked for a refund immediately. Was told by the "trained monkey" that due to my use of ONE TOWEL, I would only get half the refund. She kept $43.00 of myself being there 15 minutes w roaches and a PETRIFIED 11 YEAR OLD DAUGHTER!!! Not to mention, threatened to "rip my face off". Place is ROACH INFESTED and EXTREMELY UNPROFESSIONAL. Do not attempt to purchase a room there. THE ABSOLUTE WORST EXPERIENCE EVER! Accused of doing drugs by this ILLITERATE MONKEY in front of my daughter no less. When I brought this to the attention to the manager the following day, the dirty Indian did nothing. He was the one who okayed the half refund after all.

On October the 22nd my 2 children and my fiance and I checked into the Quality Inn in Germantown Tn on Wolf River Blvd to celebrate my daughter's 9th birthday. We were in a double bedroom # 123. At around 10 pm we informed the hotel clerk that our air conditioning was not working and she offered us a fan. I told the woman that I paid $128 for this room and that was not acceptable. Then she offered us a King size bed but we would all have to sleep in one bed. We rejected the offer in order to sleep comfortably. At 1:30 in the morning my daughter wakes up scratching and complaining about being uncomfortable. We checked the beds both my daughters were sleeping in and the entire bed was infested with bed bugs both in their first and last stages. My daughter took a photo of one and we googled what they were and they were in fact bed bugs although I had already knew what they were.
We yet again had to go inform the woman at the front desk and she insisted they were not bed bugs they were fleas. I told the woman that no matter what they were it wasn't acceptable and I wanted a full refund. We were forced to move to a different room and my little girls and I slept very uncomfortably in the king size bed while my fiance slept in the chair. We were so paranoid of what could be crawling on us that no one slept at all. The experience was horrible. The next day we were denied to speak with a manager before check out and promised a full refund. I have yet to receive that refund and no one has gotten back with me about my stay. My children are both covered in bumps from the bed bug bites and I intend on taking them to the doctor tomorrow about the bites. This is all very unacceptable.

First of all did I mention that I am not a smoker in which I can have a hundreds of people verify for. Second of all, I rented the room for myself, one person. Third of all I have other family members that stayed in your hotel in other rooms that night that will verify the truth of what actually happened. I don't like to be called a liar and accused of something I did not do. It is impossible for a room that a non-smoker stayed in for very few hours, to reek like cigarettes as you are claiming.
We came back to the hotel and could not get in your side door with either of the keys you provided me. Other family members tried their key as well and it would not work. So I had to go around to the front door to go let them in. I am a neat freak, and environmentalist. We all came to my room to visit with each other a little longer after 10:00 pm and had a few beers to unwind. Some members from our family are smokers so we went out to the front porch a few times so they could smoke. We did not see no ashtray or garbage by the door, so I went inside and got them a cup of water to put butts in so they would not be thrown on the ground. No butt tray as you are claiming by the door. We sat on the right side by two chairs and a bicycle and not butt tray, I looked.
I inadvertently took the smelly butt cup back to my room to dispose of properly, probably because I was preoccupied with visiting with family I haven't seen in a while. As I woke up and was getting ready to go to the funeral I noticed the cup of butts that I inadvertently brought back to the room sitting on top of the shelf by the coffee maker and dumped it in the toilet and threw the cup in the garbage next to the toilet. I have notified other family members that stayed there and they think you're crooks as well cause no one smoked in the room and they all have the same story about smoking outside. It is not for you to say, that due to me throwing something away in the room is justification that I took up smoking in there.
This is just a lie and excuse for you to try and rip off an innocent non-smoking person with your unauthorized charges. I refuse to pay for something I did not do and will fight this til the end. Their response was that I was lying and they are claiming to have ashtrays and garbages outside. And they are trying to charge me $150 for putting cigarette butt in toilet rather than on the ground?

I booked my rooms thru Travelocity. After I received the confirmation I called the hotel directly to secure a handicapped room. I was assured that the room would be reserved for us. Upon arriving I was told that they did NOT have our room available. The front desk clerk assigned us one room upstairs and one room downstairs. We asked for a handicap chair for the shower - we were given a broken chair. My husband went and got a chair from the pool area so my mother could bathe. The second room was a disaster. I took the keys that were given to me and went to the next room only to find 2 unmade beds and someone's purse! I quickly pulled the door and ran back to the front desk.
The clerk walked with us upstairs and assigned us another room. When she left - we turned on the heater and that caused the smoke detector to go off. There was not any soap no bath mat and only one bath towel. The floors hadn't been vacuumed or swept. Somebody else's trash was still in the floor. Housekeeping serviced the rooms once during our 3 night stay. We ran out of toilet paper. The tea bags next the coffee pot had obviously been there a while. You could see where they had been wet and then dried... the downstairs room smelled terrible and my mother killed a spider.
We drove 7 hours to get to our destination. Everyone was booked due to Oktoberfest. My mistake was I didn't report the entire fiasco until we checked out. They were aware of the issues with one of the rooms but after so many trips to the front desk I was too embarrassed to keep going back. The clerk at check out told me I should have let them know sooner. Never again!

Our son was flying into St. Louis and needed a place close to the airport for the night since we couldn't pick him up until the next afternoon (we live in WI, he lives in CA). I booked him into the Choice Airport--very bad decision. First problem--I wanted to prepay his stay. I was told I had to e-mail a copy of my driver's license and credit card (with signature). I sent to the (second) email address they gave me. Checked later to ensure they received it--they said they never did. So where did it go? It wasn't returned to me as undeliverable! They then gave me a personal e-mail to send it to--I said absolutely not. Ended up faxing it (twice). Called corporate regarding my concerns--they basically blew me off.
Even bigger problem was the condition of the room. Because it was a late flight in, our son basically just went to sleep. He woke up in the morning and discovered that the bedding and towels had old blood on them. I've attached pictures. I told him to go to the front desk and request a full refund, a new (clean) room and late check out. One of the employees laughed in his face (of course none of them had name tags, so I can't provide names). Ultimately they provided 1/2 a refund and cleaned his room, providing new bedding, towels, etc. as well as a later checkout. I then called corporate to let them know about the situation, explaining that I didn't really think this was how they wanted their brand represented.
Again, they didn't seem concerned. They asked if we talked to the manager, I said how would we know since no one has name tags. They said they'd touch base with them, please hold. Well, go figure--they basically dropped off the call after transferring me to the local hotel. The hotel denied the majority of things that occurred. I also send e-mails to both the local hotel and corporate--never received a response from either. I would highly recommend never staying at the Quality Inn airport in St. Louis and would avoid the brand in its entirety. I know we will never again book at a Choice Hotel! Considering we travel a lot, have a sister-in-law and other friends in the travel industry, they may regret not properly dealing with this.

My wife and I had to move to another room due to condensation tray of a/c overflowing and flooding floor. The prior evening, I had to get into my car through the door window because I had locked the car and left the keys inside. I had to remove the window flanges in order to get through the top of the actual glass to reach the lock (or keys) with a wire. It took a matter of a couple hours and also I had to go to the passenger window as I could not get the lock to open from the driver side.
I finished approximately 1:00 a.m. and decided to wait till the next day so I could see better to return the parts back to their correct positions. I brought these parts in the original room and put them in the closet. The next day we moved to the next room toward the afternoon. I had to transfer our personal items which took approximately 2 to 3 hours. My wife asked me to take a break to eat some lunch. I had inadvertently left these parts and some minor items (bathroom and kitchen) in the room.
After we ate, I finished transferring our items. I thought and realized after another hour or so, I had left the car parts in the closet. Housekeeping had already finished cleaning the original room. The car parts were not in the closet nor the rest of the room. I went to the housecleaners and asked them where my parts were and they stated they DID not know where or what I was talking about. I went to the front desk and asked about these items and I was told the same thing the housekeepers stated.
I thought possibly the person that cleaned the room may have left but I went to the dumpster which was only 1/3 full and was attempting to fish through the trash (usually the dumpster was filled with bagged garbage but this day, the trash was literally unbagged and covered the whole area). I proceeded to fish around with a stick and after only about 2 minutes, the trash truck pulled up. I asked the driver if I could try to locate my parts and he stated that he was on a tight schedule and I would have to really hurry like quickly because of his schedule. I felt intimidated at this point.
On top of this, I wondered why he was there at all because I had noted that he only showed up when the dumpster was full. Also he was there at an unusually earlier time. His approximate time was 5 to 6 a.m... It was later in the day and I thought it was unusual he came at all because the dumpster was not even half full! I know these parts were in that trash dumpster because I had made a search around the property and the actual dumpster area a couple of times. These parts are costly and I don't understand why we were not asked about these items we left behind.
It was obvious these parts belonged to us and, unlike any other company that encounters items left by customers, which there is a process for these types of situations, why were our items thrown in the dumpster and why were we not even asked if maybe these things could be ours; just as a normal courtesy to paying customers, especially customers who have been here for almost 3 months, at this point!! My wife has recently put in a more than favorable review of your hotels' staff and service, not more than 2 weeks prior to this event.
We both can't understand why this incident occurred because we actually were on a first name basis with almost the whole staff yet we were treated like it was our fault the a/c overflow tray flooded the room. I came to know the maintenance man, "Mario", and told him about the overflow tray leaking heavily onto the floor and he stated that he knew about this because a lot of these a/c units needed servicing and he was not going to do this until this company gave him a raise. I would appreciate if you could see your way to replacing these parts. My wife is agitated because of this misunderstanding and would like to resolve this - problem, as soon as possible. We are due to check out on the 31st. We are patiently awaiting a response to this request on or before our check-out date.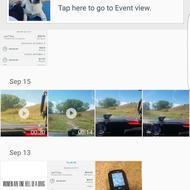 I checked into the Quality Inn, in Pierre, South Dakota. The two ladies working the front said I had to have my card charged in full, even though I said I would be paying cash at the end of my stay. I understood running the card at check-in, but was puzzled why it was being actually charged. A good friend drove up and paid my room in full, on their credit card. So the room had been officially paid for. My room was $376 and change.
I HAD THREE charges on my card, one for $414, $34, and $69. Wed. a.m., I went to the front desk & asked what the pending charges were for. "Those will be dropped off in a couple days." Okay. I periodically check my card the next couple days; charges still pending. So I go to check out Sat. a.m., and ask the GM (according to the checkout receipt AND one of the two who checked me in) why the charges were still pending. She got really nasty with me, in front of other guests. "I TOLD YOU THEY WOULD DROP OFF IN 14 DAYS!" I replied back, "You never once said 14 days, because if you had, I would have never checked in." I told her I was going to email the Quality Inn Corporate Office. "Go ahead, they won't be able to do anything."
Two hours later, my pending charges were gone. Mind you, this was paid in full with a credit card, not a debit card. Aside from the dead bugs in the corners of the room that were never picked up & the bad customer service, Quality Inn has to do something different about their billing. I will never stay here ever again. I will have my friend email me a copy of the receipt, and add it here, to become verified.

I was at a Quality Inn in Byron Center Michigan having a great time enjoying my anniversary with my beautiful wife when my wife went to the refrigerator to get Champagne to celebrate the occasion. When she opens the door up a big roach jumped out. Of course we couldn't catch it. Told the hotel about it. They gave me back 40 dollars as compensation. I felt the least they should have done was offer me a free night's stay after I spent 300 dollars for two nights for a hot tub room but all they did was give me a few points and say "get the hell on". They don't have to worry about me and my wife ever going back to the ROACH HOTEL!!!

On July 19, 2016 my daughter and I stayed overnight at the Quality Inn in Mt Airy, NC. Because my daughter is a smoker, we got a smoking room. Had we not been exhausted from a long day of traveling, we would have gone somewhere else. The room was stuffy and smelled terrible. The footstool and carpet by the vanity were dirty. The wall by the headboard on both sides had black streaks, as well as the back of the bathroom door being dirty. The sink drained very slowly. The bathtub looked like it had not been cleaned. The electric plug by the vanity was loose, and to top it off, the coffee pot was not functioning.
I contacted the desk clerk who came and inspected the room regarding our complaints. He said he would tell the owner, who would not be in until 11:00 am. We checked out at 9:00 am; posted check out time was at 10:00. It is now nearly 2 months later I have never received any correspondence or a contact from him. At least the staff was competent and friendly; the bed was comfortable and the breakfast was very good. We found very little quality at this Quality Inn.

Stayed first night in Indiana Hotel - Quality Inn. Woke up with hives all over my neck, face had bites all over - lost $500.00 from a day missed work. Entered the emergency room the next day as eyes were swollen shut. Manager placed me in a suite but I heard nothing after that. Calling claims to report issue and would like my emergency bill and medicine paid for. Filing a suit as permanent brown spots in face and body where bites are.

This is a terrible Hotel, property is kept in bad condition. I was injured at this property. Room that we were in had broken drawers which fell on my foot and I was injured. Stains of leakage on the floor and ceiling, water was dripping from air condition unit. After the incident we were moved to another room with similar issues. Water was dripping from the air condition unit, stained carpet, microwave had electrical burn in it and was not working properly. Employee did not even show any courtesy or apologized for the incident. Entire nail had to be removed in order to clear the blood clot and fluid from my toe and still in pain. Our vacation was ruined and we had to drive back home.

Quality Inn East, Amarillo, TX. Rm 125. Tub rusty & encrusted with slime. Only 3 channels, no cable etc... Ice machine out of order. Asked to use bag of ice in their dirty ice box. Told to dip hand into it with everyone else!!!

I recently made a reservation via the Quality Inn website. I entered my dates of check-in and check-out as 8/25/16 and 8/26/16, respectively. I also input my needs as one room, two adults. The website changed to the next screen showing a room with a $65 price marked through and a $55 rate quoted. It said it was prepaid. Since I knew we would need the room, I thought I didn't mind if they charged my card before I checked in so I pressed that room selection. I entered my charge card info and hit confirm. It told me it wasn't able to be cancelled. I was fine with that too. It was only then that I saw the dates had been altered to 9/7/16. I contacted the hotel in Albuquerque directly and the young lady tried to change the reservation but was unable to alter it. She advised I contact customer service and I did. They said I would have to contact Guest Relations the next day and I did.
I explained what had happened and the representative in the Philippines told me he couldn't do anything to help me. He was sorry. I tried to get them to move the reservation to the 8/25/16 date and just charge me the regular $65 rate. I understood by this time that the $10 savings was only if you were making a reservation in advance. They refused to do this also. I am currently disputing the charge with my credit card company. I stay in hotels about twice a week for my work and can't imagine this is worth losing my future business. I will never stay in any Choice Hotel again and I will be sure to tell everyone I know that travels to do the same.

My husband and I sold our home on Tuesday, August 23, 2016 and were set to close on our new home on Wednesday, August 31, 2016. That said, we checked in to the Quality Inn on Monday, August 22, 2016 and were set to stay through Wednesday, August 31, 2016. On the morning of Saturday, August 27, 2016, I found a cockroach in my room. I put it in a napkin, placed it in a cup and carried it to the front desk, presenting it to Corey. I had asked if there was a known problem, he said it had been a few years since they fumigated but nothing recent. He then looked in the napkin and confirmed, it was a cockroach. I asked to be moved to a sister hotel as I had already been there 5 nights with 4 suitcases, two laundry baskets, a box, a laptop bag and my makeup case. My biggest concern was transferring cockroaches to our new home.
Corey then explained that he did not have authority to make that type of decision and would have to contact his General Manager. Approximately fifteen minutes later, he called my room, #116 and advised that the only thing management was willing to do was move us to an upgraded room on the second floor. As previously stated, this was an unacceptable offer. At this time, I advised Corey to let his management know that we would either need to be refunded our stay so that we could arrange acceptable hotel accommodations or transferred to a sister hotel. He said he wasn't able to do that. I then instructed him to have his management call me back.
Approximately ten minutes later, a woman with a strong accent called me back. I did not catch her name but she did state she was the General Manager of the hotel. She then advised me that I was the only guest in her hotel that had cockroaches and implied that I must have brought them in. I didn't even know how to react from her response/implication. I told her that I wanted a refund and that I would be putting this information on social media sites. She then stated, verbatim "Lady, if you cause any problems at my hotel, I will call the Police on you." Really? I told her to please send them to my room. She then told me I had ten minutes to vacate and disconnected the call.
Approximately ten minutes later, a man with a strong accent called me back. I did not catch his name but he stated he was the General Manager of the hotel. He immediately went to "You need to get the hell out of my hotel", that I had no right to be in the room and that if I did not vacate within ten minutes, he would call the police. Again, I told them to call the police. I had done nothing wrong but bring an infestation to their attention, unwilling to accept their offer to stay in the same hotel where I knew they had a cockroach problem. At this point, I felt very threatened that they were going to come to my room and at the very least, try to physically remove me.
Approximately five minutes later, Corey knocked on my door and kindly asked if I needed help, for which I gladly accepted. After all, I had 4 suitcases, two laundry baskets, a box, a laptop bag and my makeup case, along with my 3 year old. My husband was at work so I didn't even have enough room to fit everything into my car! We waited 15 minutes for my husband to arrive and left, taking multiple pictures to evidence there was no damage to the room upon our departure.
As I'm sure you are aware, this is not okay. The treatment alone was enough but then to imply that I brought the roaches into the hotel! I am absolutely appalled at the situation and had no idea that the reaction would be as such. From a consumer perspective, no one should be treated this way and by Management, nonetheless. We have since contacted our credit card company to ensure no further charges can be processed. Due to their reaction, my only thought is that they would try something very vindictive. I am writing this letter to inform you of the events so that this may be taken up with the hotels management and the infestation could be investigated as it did not seem that they were willing to take any type of ownership or accountability, without being forced.

After one night they had hives like bumps... I immediately thought BED Bugs!! Because I went on the website and investigated but the pictures that were there show different types of bites... I was not sure. I mentioned it at 5 a.m. that morning to the gentleman at the front desk. And rushed to the emergency room. Who could not tell what the bites but gave me medication and advised me to go buy medication for the itching scratching. I then mentioned it again to the first shift employee. She said there could just no way be. She also explained that maybe it was something else and I thought the same thing because again the pictures did not look the same on the website, although it was said that it depends on the person how they form on your body. So after talking to her I thought maybe I had an allergic reaction to the detergent they used to wash the bedding.
Next morning I have more and my son also. So I took off all the bedding from my bed and my son. I got rid of the top blankets and I washed the other... Sheets, thin comforter pillow case. Well... I turned over the box springs which I tried to do previous with maintenance but they insisted that there's no way they could take off the covering so I just flipped over. There the bed bug was!! I checked out. I spent a lot of money on this situation getting medication a $200 co-pay from the hospital. I spent about $15 on wash not to mention how dirty I felt and I have about 10-12 bumps on me and my son has them all over!!
Quality Inn Company Profile
Company Name:

Quality Inn

Website:

https://www.choicehotels.com/quality-inn