Consumer Complaints and Reviews

The star is because I had to give it to you nasty sick Quality Inn 2601 McCoy Rd, Orlando Florida 32809. On July 10 2017 I checked into your hotel with the intent to stay one night in room 101. As I mentioned to your receptionist at the time (**), the accommodation was unsatisfactory in the following ways. Roaches in the room. The bathroom having a very strong urine smell with hair in the tub. The bed had black particles in the bed with hair and stains on them. When I asked to be moved to another room, (**) I was told that this was not possible; nor was the problem rectified. I asked for clean bedding also. I have contracted with you to provide me with a clean non infested facility with good customer service.
These were not provided with reasonable care and skill because your staff did not live up to the agreement with the roaches, unclean bathroom and bathtub. Along with unclean bedding. Not to mention the staff not going to get clean bedding as I asked for. There was not another non-smoking room available. It was an implied term of our contract that the accommodation provided would be of a standard of cleanliness and quality reasonably to be expected from this type and price of hotel.
It's also an implied term that the service provided would be done so with reasonable care and skill as required by the [Supply of Goods and Services Act 1982 / Consumer Rights Act 2015]. Therefore, you are in breach of contract. As such, I am legally entitled to receive compensation from you. People never waste your time doing business with such nasty lying thugs!

I am the sister of Gloria of Tulsa, OK. My family also stayed at the Quality Inn in Oakwood, OH. Below is a copy of the letter I wrote to the Inn, and to Quality Inn's parent company: "The weekend of June 23-26, my family stayed at the Quality Inn (OH 643) of Oakwood Village, Ohio. I had read on the TripAdvisor website about the quality of this hotel and with some trepidation reserved 4 rooms for the adult members of our family. Convenience to a family celebration and the swimming pool were major reasons for my selection. An additional reason was the fact that my family had previously stayed at this Quality Inn when visiting relatives in Cleveland and it was excellent at that time.
"This visit was terribly different. Our room was not ready. This was distressing as my husband and I arrived after 7:00 pm with confirmed reservations: (#**) made in March, 2017, and reconfirmed by phone the day before. After waiting for over 30 minutes we left for our dinner engagement and returned around 10:00 pm in the evening to check in. The desk clerk smiled and remembered us. She told us that our room was ready and the key cards were prepared. We moved in.
Reservations for the additional three rooms (#**) were also made in March, 2017 and reconfirmed the day before. Two rooms, each with a king-size bed, were scheduled for 3-days use. The third room (2 queen-size beds) I had to revise down to a 2 day stay. The room with two queen sized beds had an overflowing toilet. The hotel did not have a maintenance person or building engineer on call to fix the problem during the weekend.
I found this lack of emergency maintenance unprofessional. The desk attempted to remedy this by moving my son, his wife, and my 6-year-old granddaughter to another room. The new room had to be made up and was not ready for two hours. Evidently there is no method of scheduling additional rooms to be made up for guests who have been inconvenienced by an infrastructure malfunctions in the first room. To compound this fiasco, when my daughter in law tried to phone the desk to report the overflowing toilet, she found the room phone did not work. An additional problem arose Monday morning when I tried to check in and print the boarding passes for our flights that afternoon. The printer was out of toner and the desk clerk said no refills were available. When I asked the desk clerk if she could print them on the printer at the check in desk, she did not know how to do this. Again, poor staff training.
The good points about our stay at the Quality Inn were a polite staff that was obviously overworked and not given the proper tools to deal with emergencies and situations out of the ordinary; a breakfast area that had good coffee and an excellent assortment of fresh food; and a swimming pool and whirlpool for relaxation. These good points are not enough to ask my family to stay again at this Quality Inn. A Hampton Inn (Hilton) is being constructed in the Commons, some 500 feet away, and should be open by the end of this summer. We will give it a try on our next visit." I received a phone call from corporate stating that the manager of the Oakwood Inn would contact me within 72 hours. The manager never did.

Quality Inn in Lancaster SC - I was put in the middle of a wedding party who stayed up all night and partied even though I went to the front desk and asked them to take care of this situation. I was double charged for the one night I spent, and then again an additional $85 on my credit card. It was the front desk's fault and I accumulated $144 of charges to my bank account for all the errors made and NEVER received compensation for this mistake. Bobby at the front desk said I could pick up the money. WHAT, seriously what kind of outfit is this? Plus I live 3 hours away. Never Again. NO STARS.

This room was awful. From the street and check in area, it did not look as bad as it was. The parking area in back was not mowed, trash in grass and people were obviously living here full time as there were toys and garbage sitting outside some of the sliding doors. Our room had carpet stains, hair in tub and sink. Bathroom door knob was falling out, lampshade tattered and stained. Mirrors were streaked, and wall by sliding door had holes in it and the sill was filthy. The lamp shade was stained and torn on top. Overall lack of upkeep. No breakfast- when we went down to get it, the desk clerk said it was in the next room. We walked in, there was no one and nothing there.
I went to the kitchen and a woman walked out with a cup of coffee - I asked if they had it and she said, "Power is off, I put everything away, called the boss. Sorry." It was NOT worth $87.39. I won't stay at one of these again. I would have asked for a refund except it was very late and we were in the vicinity of an airport, so most places were probably already full.

Quality Inn at Town Center (Choice Hotel), Beaufort, SC - Picked this motel because it looked like it had the southern charm appearance and was close to Beaufort historic sites. Check in went ok… we did notice that the interior of the lobby was dirty and outdated. Upon going to our room, we noticed the outside of the hotel was in need of repair. Our room was very outdated - things were yellowish and in need of repair - mold in the bathroom tile/tub, toilet seat was broken. At 7 p.m. the pool was closed so we went to the front desk to find out why. The clerk was eating on the desk and never looked up when we asked why the pool was closed. She just mumbled that a storm was coming.
The next morning, we left our room at about 10:30 a.m. and returned at 3 p.m. to find our room had not been cleaned. Went to the front desk and requested that our room be cleaned and we left again to give them time to clean it and returned 3 hours later at 6 p.m. to find the room had not been touched - bed not made and no clean linens! Went to the desk again and talked to the same clerk who was eating the night before and instead of waiting another couple of hours, we just got clean towels and waited to check out the next morning. When I checked out, I asked to speak to the manager and was told he was not available, he was going to get his glasses and they didn't know when he would be back -- no offer to have him contact me etc. The manager's name is Sean **. Acted very put out at my request. We will not stay at a Quality Inn again. We do not recommend this hotel to anyone else.
How do I know I can trust these reviews about Quality Inn?
829,326 reviews on ConsumerAffairs are verified.
We require contact information to ensure our reviewers are real.
We use intelligent software that helps us maintain the integrity of reviews.
Our moderators read all reviews to verify quality and helpfulness.
For more information about reviews on ConsumerAffairs.com please visit our FAQ.

I checked into this hotel and paid cash for room. I went to room and found cockroaches running on bed. The girl came and changed sheets. I was shocked but I thought once the bugs were gone I could survive for 2 nights. That night cockroaches crawled out of shower drain. As my friend was showering. Along with bugs on sink, torn and stained sheets. The next day I asked for refund and checked out. The manager refused as she claims she had made an offer for me to leave but I did not accept. This was not true and her staff and my friend confirmed this offer never made. I asked for owners number she gave me a disconnected number. I went there to speak to her and she had left. This place besides being disgusting is being managed by a very dishonest lady.

This hotel was awful. My son's family and I completed a road trip of 14.5 hours, arrived at the Quality Inn to inquire if we could get a room ASAP and were told we'd be notified when it was available. Several hours later we were told the desk clerk forgot to call us. Thanks so much! The room's air was inadequate and was uncomfortable for late June weather. We had no shower curtain which my son later had to put up and the towels we had to use to mop the bathroom after a shower were not replaced. The swimming pool was of dubious cleanliness. The water was green and cloudy and lost articles were visible at the bottom of the pool.
Our stay here for 2 nights was uncomfortable and surely not worth what the rate was. We are looking forward to the Hampshire Inn opening that is nearing completion just a short distance away. Oh, is that part of this group? Let me rethink that. We would surely give up the convenience of being close to family we are visiting to find a hotel that is clean and furnished with adequate towels and air along with a staff who is responsive to our needs. We will probably steer clear of any Quality Inn wherever our travels take us.

Quality Inn in Camarillo, CA was dirty and Service Desk was ineffective. There was trash in one corner (I took a picture) and the air conditioner was so dirty I went to front desk for a cloth to clean it with (took a picture of it too and kept the cloth for others to see). I called the front desk for towels for shower, answering machine said they were busy and could not come to the phone. I then went down to the front desk for them and the attendant was playing games on his laptop, but quickly closed it when he saw me come in. Confirmation # ** Room 316, Date: 6-26-2017.

Our Stay at Quality Inn, Sterling, Colorado - We were told the room was a Suite... Maybe it was, because it had a sofa in it. The guy at the desk said he didn't like to rent that to just anyone, it was suppose to be for the wounded military persons... I don't know how, there was absolutely NO handicapped facilities there, and it was in the 2nd floor... It was also suppose to have 2 King beds... NOPE... It had 2 Queen beds, I have to say the beds were made, and seemed clean and I **ALWAYS** CHECK THE BEDS FOR BUGS AND SUCH. There was a used cup on the cabinet between the beds, a 1/2 gone used shampoo bottle in the shower... The tub mat had been taken up out of the tub, and the tub was NOT cleaned when the mat was taken out.
There was a refrigerator there, and there was a space beside the fridge to the wall about 6 inches, and it was FILTHY... Could have easily been cleaned... Even swept with a broom to get the crap out of that space. AND WE HAD TO PAY $154.15 FOR THAT CRAPPY ROOM, OUT IN THE MIDDLE OF NOWHERE... In the morning, we went down to breakfast...THERE WAS NOTHING LEFT, and IT WAS ONLY 7:30 AM... NO eggs, no pancakes, so we left... When we checked out, we ask if we got the military discount, and the guy at the desk didn't know... He said we did but it was not listed on the receipt that he gave us. I would not give that hotel even a 1 but that is the lowest that I can give.

Stayed 6/15 and 6/16 in Decatur, Al Quality Inn. 69.00 each night for 2 rooms. 311 - had used wash clothes hanging on shower with shaved leg hairs in bathtub. 202 - had to get mgmt to let me in room 3 times... Card key wouldn't work. I'd like a refund on my rooms and I am contacting the Better Business Bureau...

A man answered phone at 6/16/17 as I rented rm. 209 6/15/17, checked out 6/16/17 AT 11 am. 6/16/17 9:30 pm called Motel to ask had my medicine box, Harley tshirt and jean shorts been turned in to lost and found as they were on bed when I went to store before check out. He said not responsible for me losing items. I asked for his name, corporate number and management. He hung up on me twice. Customers should not be treated so rudely and hung up on. I have hopes of getting this info to his management. And finding my medicine in a 6x4x6 in. high plastic box and my clothes. Pls help me find corporate number and missing items and report this employee to his management. Customers should be able to leave rooms without their belongings being stolen. Pls advise.

I booked an online RSVP to stay at the Quality Inn in Clinton MS. Confirmation of my reservation was not for the hotel I selected. I know that I specifically made reservation for a stay in Clinton MS. This is a scam alert. Don't pre-pay. I'm getting the runaround. They're not willing to switch me to another hotel within the same company. Reservationist saying, "Sorry you have to rebook at the hotel you want and lose money." Corporate greed is what Choice Hotels is all about.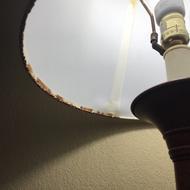 I booked a king room, non-smoking to go to Walt Disney World. Upon arriving to the hotel the outside looked ok, but going into the hotel was a whole different story. First off the hotel smelled strongly of gasoline, the lobby is semi clean, the staff at check-in were nice. Now to getting to the room, my spouse and I go to the car to get our bags, go to the side door of lobby to take them in. The door is locked. This hotel only has one entrance, right at the front. We finally go back in, proceed towards the elevator, took forever to come down 4 floors, we get in it smells of burning rubber, and feels very unsafe. We get to our room, open the Door, get smacked in the face with the smell of urine and mold, we turned on the lights and the nightmare begins to get worse. The room is a mess.
Go inspecting further there is mold growing on the one piece of outdated artwork hanging on the wall, under the lamp shade rims were covered in rust, the urine smell was coming from the side of the bed. It didn't smell of animal urine it was human urine. Around the room door was cracked and chipping paint like it had been kicked in before. Go into the bathroom mold on the ceiling, hear water trickling, looked around saw the vent above the bathroom mirror leaking water all over the place, the ceiling by the shower had a hole in it, there was hair stuck to the shower wall from previous guest, and stuck to the blow dryer as well. My room was also supposed to have a safe it didn't, along with a couch it didn't.
Later that night while trying to relax after cleaning, and fabreezing the room, I get smacked in the face with the smell of marijuana, coming from room next door. The next day my spouse made himself coffee. The coffee pot leaked all over the table. Attempted to speak with customer service multiple times. No one was to be found. This place is disgusting, stinky, unprofessional, outdated and definitely not worth the 411.00 dollars I paid for 4 nights.

On April 9th went to Quality Inn Eastern Blvd Montgomery Alabama where I had stayed many times considered Dan ** as a friend not only a guest at hotel. Went to use restroom and went to wipe the seat had nut missing and it flipped me in the floor. Called the front desk to file report and was told that all the maids had quit and that the owners had to clean the rooms myself already having c4 bulging disc in my neck T9 compressed vertebra and lower back injuries. Waited on Dan the next morning to speak to him and he admitted fault and I was to see my doctor on the 11th and would see what he said. Dan knew I had injuries cause he's seen me pay people to help me carry my stuff in the motel. He informed me that he had insurance for just these reasons and was sorry that the maids hadn't reported the problem when in fact his wife and him had cleaned the room 'cause all the maids had quit.
Well my doctor said I'd had too many CT scans and it would have to be a MRI. It's been almost two months. I've suffered with the pain from this now his cell phone sends my calls to voicemail and he's yet to return one call. I'd been staying at this hotel for sometimes every month to three four days at time but it's not right to go through my insurance to pay for the MRI my doctor ordered and his first excuse was Christina the manager didn't give him the paperwork. So called her to find out she had gave him the paperwork. We even stayed there two days on our way back to Michigan. The one day he comped but we paid for the second day. Not one time did he come around to ask how I was but had felt the knot on my head the morning after the fall.
I have letter from the manager but don't seem they want to do the right thing. But not only did he lose a loyal guest he lost a friend. I feel bad to have to report this and seek representation to get treatment that I've waited on and tired of suffering with more pain than I had. I'm not only disappointed but hurt that he seems to think this will just go away if he ignores me. Quality Inn Eastern Blvd Montgomery Alabama did rate a 10 with me. Now I wouldn't recommend a dog motel for there.

I stayed at the Quality Inn (NC229) on I-95 exit 107 and US-301 in Kenly, NC on the night of May 20. All of the hotels at this exit are sub-standard; it's a bad spot to decide I've had enough driving for one day. The Quality Inn looked to be in the best condition of the cluster of hotels at that exit. The room rate was too high for the very basic accommodations. But it was unwise to be picky, as more driving was out of the question.
A sign on the wall next to the front desk boasts a 99% sanitation rating, whatever that means. The floor was dirty, with ground-in grit that does not sweep away with a broom. Nothing short of wet mopping with elbow grease and frequent changes of water would clean that floor (not just the bathroom floor). I figured that if I kept my socks on, I'd be fine. When I checked out the next morning, the clerk listened to my request that the floor of Room 102 be mopped. She did not bother even to pretend to write down the room number and the request. Perhaps she knew that mopping a floor is beyond the overwhelmed housekeeping staff.
I am bothering to write this letter because the clerk did not bother to pretend that she would inform housekeeping of the need to mop that floor. If the clerk had gone through the motions -- pretending to take note of the room number -- knowing that I was checking out and would never know whether the room would be cleaned, I would not bother to write.

I was booked by my company to stay at the Quality Inn in Ukiah CA for seven nights. On the second evening, Sunday at midnight, found bugs on the bed, called front desk, manager owner Randy ** shows up, he has the audacity to blame me for bringing the bugs into the room, we argue and threatens to "86" me. Finally move to another room and find seven stains. It is truly sad to see that these people are allowed to run a service business and treat their customers in this way.

This is the worst hotel experience we've had with Choice Hotels. The room was infested with ants. Poor maid service (the same sheets on the bed for three days). Carpet was old and stained. Open soap and shampoo bottle left in the room from previous person that stayed in the room. The maid only supplied us with towels and emptied the trash. The juice was served in containers because the juice machine didn't work. A lamp in the room didn't work. The toilet rocked when you sit on it. The air conditioner noise all night and day. Plaster fell from the ceiling on the floor after it rained. Water pressure in the sink was low. Rust and grime in the shower (may have been dirt). Paint chipped on the stairs and railings outside.
The hotel manager requested a copy of my license (never requested at other hotels). The ice machine was located in a separate building from the hotel. Light fixture in the bathroom was broken. Only served regular coffee at breakfast (decaf was always empty). I would never tell anybody to choose this hotel to book a room. The entire hotel need to be remodeled or torn down. The health department and building inspectors must be overlooking the conditions of this hotel. Quality Inn/3110 Cache Road Lawton, Oklahoma 73505. This hotel is giving choicehotels.com a back look.

The Quality Inn in Williamsburg Virginia is one of the worst hotels I have seen in my 60 years of going on trips. I walked in & it was very dirty & smelled like someone dumped a bottle of bleach on the floor. I had to wait until the clerk finished his smoke break before I could check in. Unacceptable! The room was even worst, hanging light fixtures out of sockets, large holes in walls being hidden by furniture, lots of water damage in ceiling, very musty smelling & dirty, the lobby looked like something I can't explain, you could see mops & vacuums and buckets. When I googled this hotel it was described as beautiful with lots of pictures. All I can say is if this is the way Quality Inn corporation runs their hotels then there is a huge problem!

I can't believe that chains the size Quality Inn don't have door stops on their handicap rooms. It is almost impossible to get in and out of their handicap rooms without getting somebody to hold the door open for you while your and electric scooter or wheelchair go in and out of the door. You would think that someone would have thought about this in one of their think tank sessions. Not everyone travels with a companion. Thank You.

The customer service is absolutely outrageous and inconsiderate, rude and disrespectful. They did absolutely nothing to resolve the issue and I was on the phone for over an hour! They kept apologizing but did nothing to resolve it and never go above and beyond to make the customer happy.

I am going to a funeral and mistakenly reserved a room from Quality Inn. Within an hour after realizing my mistake, I cancelled. I called Quality Inn and spoke with someone. She told me that I had to speak with someone from Booking.com. This is the website that I went to for finding a hotel. I sent an email to them and didn't get a response from them. The next day, I receive a call from Quality Inn. The man I spoke with stated that I was going to be charged $79.99 for the cancellation fee. I asked why. I cancelled within an hour of making the reservations. I told him it was a mistake and I had a death in the family and made a mistake regarding this and why am I getting charged that amount if I cancelled within an hour. I informed him about what I was told by the person I spoke with the other night as well. He tried to get off the phone with me and tried to hang up while I was talking.
I then looked up Hotel Choice and tried to file a complaint regarding this. I explained to this man what happened. He called the Quality Inn and then got back on the phone after speaking with the man that I told him about. Then they tried to negotiate a price of $50 for me to pay for cancellation and I was told that I can contact Booking.com to get reimbursed because apparently there is a lapse in when information was received from Booking.com to Quality Inn. I stated that had nothing to do with me and why am I paying for that issue. The man at Hotel Choice said that I could not file a complaint and I told him that I can and "you can't tell me that I can't". I asked for information on how to contact the general manager. My father passed away and I have to deal with this. Unbelievable. I will never ever go to any Quality Inns again and I am a veteran of the US Armed Forces. I will let all my fellow vets about this. I didn't want to put any stars.
Updated on 4/20/2017: This is a follow up to a previous post. After speaking with my bank to dispute the claim for a cancellation fee that I cancelled within an hour, I found out that Quality Inn charged me $90. For those who didn't read my last post, I cancelled within an hour of the booking and I called Quality Inn the same night to confirm that they received the information. I was told that I needed to contact Booking.com. I emailed Booking.com and did not receive a call back. I received a call the next day from Quality Inn and was told that they were going to charge me $79.99 for the cancellation fee. I then told this man that I cancelled within an hour of the booking and why am I going to be charged.
I then called Hotel Choice and wanted to file a complaint. After he spoke with the guy at Quality Inn, they offered $50 fee instead. I said to them that I should not have to pay after cancelling within an hour. This man told me that I could not make a complaint and told him that you can't tell me that I can't and I will. So I guess they got mad and charged me full price on a room that I will never be in. They even knew that I was going to my father's funeral. That's why I was trying to make plans. Do not go to Quality Inn in Auburn, Alabama.

I made reservation to stay at the Quality Inn & Suites for 4/7/17 for 1 night. After driving for 2 extra hours to this area, arrival time was 11:15 pm. Upon entering room, it was in terrible condition, cigarette burn, unclean, smoke smell throughout, even saw a dog in the hallway. At approximately 11:20 pm, power went off in the hotel. Power was off for over 1 hour. I went to front desk to see what was going on, he seemed unconcerned. We waited for over an hour, finally decided to leave. Between, the smoke smell, and no power. Afterward, I called Expedia to advise, but was told, refund could not be returned.

On April 8, 2017, my wife and grandson, who were in Oxford to watch a baseball tournament, called the Quality Inn at 1808 Jackson Ave. West, to reserve a room. It was approximately 2030 and they were too tired to return home. They asked for a nonsmoking room on a lower floor because my wife has difficulty walking and is allergic to cigarette smoke. They were told there was one room left. The person they spoke with was named **. They gave ** the card number to hold the room. When they arrived, they were told that, not only was the room on the top floor but that it was a smoking room. They asked for a refund and ** told her that the room fee was nonrefundable because there was a high demand for rooms due to the baseball tournament.
My wife never physically gave them the card and told them she was not completing the check-in because either there was a misunderstanding or they were misinformed. ** refused to credit the card and claimed that they had asked for a smoking room. Answer me this: Why would my wife, who is allergic to cigarette smoke, ask for a SMOKING room? She wasn't trying to commit suicide. She was just needing a clean, nonsmoking room on a lower floor for the night. When I tried contacting ** she was rude to me, so I became rude to her. I asked for the manager and was told that the manager, ** would be there at 0700hrs.
We checked our bank account today and found that, not only did ** run my wife's card once, but ran it again the next day! I cannot believe that a chain that wants to keep customers coming back would even let a hotel use their name when they pull stunts such as this. I plan on disputing the charges with my credit union and will report them to the BBB in Oxford this week also. We will also tell anyone we know going to Oxford not to use this hotel and especially don't talk to **, who needs a job that doesn't involve dealing with the public.

Sherry ** came busting in our room, very rude, yelling we had to leave our room. It hadn't been paid for. We have been there 2 nights already which was paid for. The employees that were working earlier was aware of our father's passing. We were in town for his funeral. We spoke with employees first thing this morning explaining that the person that was paying for the room would be back later to pay. All employees that we have dealt with have been very nice and caring. The gentleman we spoke with told us not to worry we can pay at the end.
As I was sleeping Sherry ** yelling, wouldn't let anyone talk and when we did talk she talked over us. She was getting ready to tell us that if we didn't leave, that's where it ended, I know she was going to call the police. This lady does not need to work with the general public. We are going on three days staying here with 5 rooms that we reserved and the last one to finish and pay. I will not any of the other family members ever will stay in a Quality Inn ever again. We are in town for my father's funeral and this stress was the last that we needed. Please reply as to what Headquarter I should make a formal complaint to. We deserve an apology from this lady. She also was very rude when I asked for her name so I could report her.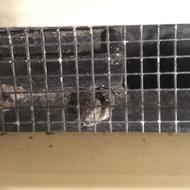 Moving my mother back from Florida to NH via Penske. Room was too hot so turned ac unit on. Immediately we noticed a bad smell, so I looked through the fins of where the air blows out and there is large rodent size feces everywhere inside. It looks to me like rat poop. We have been driving 10 hrs straight, I am sick. My mom has advanced kidney disease. We are too exhausted to move to another hotel. I just hope this does not make my mom more ill.

The hotel is supposed to clean your room every day. We stayed Friday, 3/24/2017 and Saturday, 3/25/2017 - two nights. When we got back to our room Saturday at 11 PM the room had not been cleaned. We had to beg for towels so we could at least clean ourselves before sleeping in a dirty room. Not only that - but they put us on the top (3rd) floor and the elevator was broken. One honest staff member said it has been broken for years. So they advertise that it has an elevator - they say they have one - but they don't. I have a 3 year old child - this was not easy. I complained and received an apology only - I want pay back for not getting a clean room. Some sort of compensation. I got nothing. To make it worse, they are still holding $281.00 on my Credit Union account and say that they cannot release it because the financial manager won't be in until Thursday.
Meanwhile I have now been charged $120.00 so far in bounce fees because they are unjustly holding my money and won't release it. I know writing this won't help - and I know I will be charged late fees and so much more while not being compensated by them at all. I will never ever stay at a Choice Hotel or Quality Inn as long as I draw breath and will do my best to sound out my hatred of them on social media for life too.

Quality Inn Dundee, FL - The most disgusting hotel I have ever stayed at. The pictures offered online are very misleading. The women at the front desk was very rude to several guests. The cleanliness of the rooms was appealing! And nothing worked! The refrigerator didn't work, the shower didn't work, the faucet leaked all over the counter. The carpets were stained to the point we refused to take our shoes off. There were stains on the sheets, cigarette holes in the comforter, pubic hairs all over floor and other places in the bathroom. The most disgusting place we have ever been to.

The service was terrible!!! My Valentines Day was destroyed all because the new guy wasn't paying attention to anything I said. The manager Nash was unconcerned about the situation and really should have handle things better.

Booked a hotel and turns out it's really a motel! Not even the start of the problems! Checking in was a horrible mess. The lady "Ashley" at the front desk didn't even acknowledge me or say anything to me when I came in and when I started to tell her I have a room reserved she was sooooo beyond rude and had a snappy attitude. I then told her she didn't not have an attitude and she tried to say I had one and tried to argue with me when all I said to her was "hi I'd like to check in. I have a room reserved! Smh.
Then to go on about the issues, finally got checked in, get to the room and holy crap it was sooooooo NASTY. Dirt crumbs on the floor, dust everywhere and anywhere, 2 lamps wouldn't work. Bathroom light flickered, stains on the blankets and sheets along with holes, used soap bar on the bathroom floor, chemicals spilled behind the toilet, hair in the shower, food left in the fridge, smudge marks on the table and tv stand, dust covered EVERYTHING you could swipe your finger and have a layer on it! Turned the tv on and it was glitching on and off! I was in this room for around 15-20 mins taking pictures and waiting on the phone to speak with the online company I had booked the hotel room to cancel and get my money back! No way I could stay the night there! I couldn't even bare the little bit of time I was there!

Stayed at a Qualitty Inn in North Platte, NE. I would not recommend. The rooms are clean and the breakfast is good. That's it for the positives. The heater is weak, the "high speed" internet rarely works, and the employees at the front desk don't care. I stayed for about 2 weeks waiting for a particular apartment to open up. I would have left earlier except that I paid in advance and couldn't cancel for a refund.
Quality Inn Company Profile
Company Name:

Quality Inn

Website:

https://www.choicehotels.com/quality-inn