Consumer Reviews and Complaints

I bought 2 tickets for my parents to fly from Vietnam to Dallas, TX. Aside from jacking up the price by $300 while I was buying them, the tickets also come with a credit card verification form (stupid credit card verification procedure). Now I have to go to the airport to prove that I pay them the money? (Who is going to pay for my time, parking, driving.) I can see why Korean Air is no longer in the elite airline group. I will make sure to spread the words so you will lose as many customers as possible.

I bought Four tickets Korean Airlines for my brother and his family almost 3-4 months ago. I needed to change the dates of the flight due to one my niece starting school in freshman college was moved on earlier date. I called the customer service and told me that someone will call me back but I waited almost 35 minutes and decided to call them back then they were able to connect me to Miss **. To change the flight dates, they charge $120/person and $776/person charge if I change to the dates that I want. They gave me an option to change the dates on a cheaper rate which they charge $476/person. Regardless if they recommend the cheap fare for me it's still very expensive.
So, I decided to cancel the whole flights and charged me $300/person. That's $1,200 for total of four people. They think money can find in the streets that they charge this much money. I work hard for it. It takes 3-4 weeks to be refunded. We'll see... within those coming weeks if I will get my refund. And in order to be able to refund my money, Miss ** said that her supervisor had informed her that she needs to talk to all the passengers although I am the cardholder, gave them my credit card information and bought the tickets for my family. Aside from being charged too much money from them, I have to call long distance from the Philippines in order for them to speak to my brother and his family. More money for long distance call. What a nuisance. I'm buying tickets now in another airlines.

Korean Airlines has this stupid policy of having a passenger verifying his association with the credit card (used for booking) with a photo ID. I booked a ticket for my friend to fly from San Francisco to Hong Kong. When I booked the ticket using my Costco Citibank credit card. After finishing the booking, Citibank called me to verify the payment already. That was about two months before departure. I also found that the money was transferred to Korean Airlines from credit card. It seemed everything ok. I also paid the credit card balance. On the departure date, I couldn't go with friend, so I gave my credit card to my friend in case of verification, I also signed the verification paper. But unfortunately the Korean agent wouldn't accept that because of the stupid policy. So they charged my friend's credit card and said they will refund the money to me. That is very stupid policy to get the money and refund the money.
The lucky was my friend had the money to pay, if not they said they will cancel the flight. That is really ridiculous that they collected my money two months ago and canceled our ticket. Finally my friend departure after charged his credit card. After couple days I felt uncomfortable of this stupid policy, so I called the customer service to complain and found out that they didn't refund my money automatically. They said, "You need to call for refund," if not they will not refund to you automatically. They are bandit. The just steal people's money. They said the refund may take 4-6 weeks. That is really bad company. Korea should be very modernize country, how comes they have this stupid policy. It seems they are very proud of it too. Ridiculous!

If you are buying a ticket for someone else, DO NOT BUY!!! When you are purchase a ticket using your own credit card for someone else, Korean Airline will make you go to their Los Angeles office to verify your credit card (payment methods). I have spoken to a customer service rep (English speaker) over the phone and Korean Airline will NOT accept any other method of verification. I think it's GREAT that they have a strict security system. However, I believe it's unnecessary to have your customer drive over 50 miles from Irvine, CA (3 hours in total drive round trip) to verify that I am the credit card holder.
I love Korean Air airplanes and their onboard services. However, for ticket purchase, if you are purchasing a ticket for someone else, be prepare to drive up to LA!!! There were cheaper airline tickets (Asiana Air, American Airline, United Airline, Delta) available at the time of purchase. However, I wanted to buy a premium airline ticket (Korean Air, Asiana Air, Singapore Air) for my in-laws. Honestly, this has been the worst experience ever. I wish never made the purchase. Would have saved a lot of MONEY, TIME, and FRUSTRATION.

If customer service you are looking for this not the airline for you. This is the worst customer service ever I have encountered. My flight reservation No. ** bound for IAH - MNL airports which will be on Dec. 27, 2016. I have been flying with this airline for like 3 yrs now and this coming flight will be my 4th or 5th ticket with this airline. I never had problems in my previous flights but only recently when I called to reschedule my flight to a different month because, I just went last April 16, 2016 for my brother's funeral which I also purchased a ticket with them knowing that they will not make a problem with rescheduling my flight.
I spoke to customer agent, her name is Vicky in ticketing dept and told her about the rescheduling of my flight, instead of Dec. to move it on April 28, 2017. She verbalized that since I bought the ticket it is only valid up 1 yr from the date of purchase until April 6, 2017. The only way she can solve the issue is to cancel the flight and charge me with $300 and return whatever the amount left, because that is the policy.
I spoke to her supervisor and phone was transferred to Abhi **, so I told him about the issue and he also said "We can't do it because it is a policy." I did not ask for cancellation. I want a rescheduling and I am already willing to pay the rescheduling fee of $120 but they were firm and insisting to cancel it. That way they can charge me of $300 and sell my ticket to a higher rate. Since it is Dec the price of the ticket is very high.
Is that the proper way of solving a problem ? Solving it for their advantage, not for the passenger's benefit. I was not able to sleep well because I was mad the way they treated me. The money I paid them was a hard earn money and I work hard for it. Solving the problem using their policy for their good, not for the customer. Without (us) your customers, your policy and all employees will not exist take note of that. To all passengers and future passengers of this airline they have the worst customer service ever. Learn it from my experience, don't buy your ticket from this airline.
How do I know I can trust these reviews about Korean Airlines?
883,201 reviews on ConsumerAffairs are verified.
We require contact information to ensure our reviewers are real.
We use intelligent software that helps us maintain the integrity of reviews.
Our moderators read all reviews to verify quality and helpfulness.
For more information about reviews on ConsumerAffairs.com please visit our FAQ.

Jin air - No experience because impossible to connect to the web site, very secure with all robot fence. So have to book on korean airline. Ticket cost exactly the double as JIN air. Nice marketing. All done to avoid to fly with any of this two company. This was on clark busan, booking for the 10 july.

I had a business trip where I had to fly from Taipei to Tel-Aviv through Seoul. Due to a delay in the flight to Seoul (by Korean Air) I missed the flight to Tel-Aviv. Right after landing in Seoul, Korean Air representative (who could not speak English properly) insisted that the only available offer by Korean Air is to be staying for 2 DAYS inside the airport terminal waiting for the next direct flight to Tel-Aviv. Only after insisting on rejecting that option, and calling my travel agent, they could find a flight through Rome in a one day delay.
During the one day delay Korean Air have provided a terrible hotel at Incheon city, a $40 per night hotel that looked more like a guest house rather than a hotel, where front desk could not speak one word in English. Furthermore, Korean Air representative said that there will be no expense for meals for that 1 day delay.
I was highly disappointed by the way Korean Air have handled that delay which was caused by them. I will never fly with them with short connections and I will recommend to people in my company to avoid short connections with them as well.

Korea Airlines has this stupid policy of having a passenger verifying his association with the credit card (used for booking) with a photo ID. I booked a ticket for my boy to fly from Hongkong back to US. He was stuck just 30 minutes ago in Hongkong, having to rebook the ticket with cash (which we had to wire to his account quickly) and canceling the original booking. The company did have a message about this verification process when I purchased the ticket, which I ignored because I thought who on this earth would have this policy and implement it at all, considering that it is common practice for people to book tickets with a credit card for their children, parents, or friends.

This is my first and will be my last time flying with Korean Airlines. My fiancé and I bought our tickets to go to Seoul and Ho Chi Minh to visit our families. We stopped over in Seoul first to see his family first. He and his family have always flown with Korean Airlines and said that the customer service was great as well as the food. After the first flight to Seoul, I have to say I disagree. While it's nice to have the direct flight from New York to Seoul, their customer service isn't as great as my regular choice, Singapore Airlines. The food wasn't bad, but you can't make special request unless it's because of your religion or being a vegetarian so it's very limited. And this is the worst part, as I'm sitting here after a day of calling back and forth to Korean Airlines and the company I booked it with. My grandmother in Vietnam suddenly passed away, so we have to change our tickets to go earlier than expected.
Since we are in Korea, I let my fiancé deal with calling the customer service. The 1st time, they told us that they can't find any economy seat as all 3 days were completely booked. The only thing available was business seats for an extra 3000 for both of us. We decided to look into another airlines and found tickets for 500 for 2. Then we called them back to inform that we will not be taking that flight and that they can release our seats to others, just to be told by them that if we don't take this flight, the rest will be cancelled as well. So basically forcing us into paying them an extra 3000 just to change 1 flight date. So I looked online, just to find that there were still economy tickets available for at least 1 of the 3 days I wanted. How can they lie to a customer who's going through a tough time with a death in the family like that? They clearly have zero business ethics nor do they seem to care about creating a return customer.
So I decided to call them back this time to ask them to look again. And apparently, since I'm not Korean, they decided that they didn't want to deal with me. So after being put on hold for 10min, this time, they decided to tell me that they can't help me change the tickets, and that I would have to call the company I booked with to ask them to change!!! And how am I supposed to do that if I'm not in the U.S.??? When they clearly were "able to help" the first time? So now I'm sitting here, heartbroken from my grandmother's passing, yet dealing with this headache of trying to pay a large sum of money to this ** airlines so I can go see my grandmother one last time. All in all, I WILL NEVER FLY WITH KOREAN AIRLINES AGAIN, and I will make sure to let all my family and friends know so they can steer clear of this horrible airlines from now on.

I travelled to the USA with Korea Air (KE 029) on 20 November 2015 from Incheon and was very happy with the in flight services. All the attendants had genuine smiles on and were very caring and concerned about us being comfortable on board. Keeping all the passengers happy on a 13 hour long flight is not a joke and these people were doing an awesome job. One attendant particularly, Ms. Sahyun ** was very sweet and helped me out when I had a small health problem. It was truly an amazing experience travelling with Korea Air. Thank You.

I always traveled with Korean air and never had a problem until I had to contact their customer service. I had a flight from Sydney to Prague for December but due to medical reasons I had to cancel them as I was advised not to fly. I contacted the Korean Air customer service and the lady told me she will cancel the flights for me, even checked my card number and told me there is $300 cancellation per ticket which was fine with me. I was told I will get refund within 4-6 weeks. 3 weeks later I decided to check with them and I was told that they are not able to cancel the ticket and I have to go through my travel agent.
Now it's only 2 weeks before the flight and I have to pay $600 per ticket cancellation fee and they didn't even accept my medial certificate. I think its very disappointing for full price carrier to have such a bad customer service. I lost lot of money because of their mistake and I will definitely never fly with them anymore. Luckily there is lot more companies you can choose from.

I took a Korean Air flight from Tel Aviv, Israel to Chiang Mai, Thailand, with a four-hour stop-over in Seoul. I was in a wheelchair because of a broken ankle and was wheeled from my arrival gate to my departure gate. The departure gate had a washroom with cold water only. There was no place to purchase water or get a drink. I asked the people to put me in a lounge and they refused. It is elder abuse to leave a senior who is disabled alone without any services when they are transferring planes. Korean Air should have and could have placed me in a lounge where there are services and then wheeled me to the gate prior to takeoff.

As I write this, I am on hold with Korean Airlines, praying that they get this taken care of correctly. I bought a flight for my client. 2 weeks later I learned that my client cannot board the plane unless I verify my credit card since I will not be traveling with him. To verify my Amex, I would have to go to a Korean Air office. Well... there is NO Korean air office where I live! Now I wait on hold as the customer service lady tries to figure out how we can have the guy be able to use the flight. This is a nightmare. I will never use Korean Air again.

I'm writing a review regarding my upcoming flight to Korea in October. I've been flying with Korean Air for over 15 years. I had nothing to complain until yesterday. My fiancé purchased a ticket for me from New York to Korea a few months ago. I had to change my departure date and called yesterday afternoon. There was a fee of $125 to change a date and they said it had to be paid by the cardholder who paid for the ticket and the person had to call.
My fiancé called around 7pm to make a payment. They asked him questions to verify his and my info and put him on hold for 15 minutes and then said they'll call him back in 45 mins. They did and asked the same questions and put him on hold a few times. Then they said they'll call in 30 minutes. Never did. My fiancé called and they finally went through the payment after spending TWO hours. It's so ridiculous. I called to complain. And the representative I spoke to, Adam, cut my talk and transferred me to his manager. The manager never apologized and said its normal to wait up to 24 hours to make a payment. If you have time to waste, go fly with Korean Air. Their customer service is so unprofessional and the worst ever.

I flew Korean Airlines from Bangkok to JFK. When I arrived at JFK I was told a mistake occurred and the bag would be sent on the next day. Meanwhile I had a connecting flight to Orlando, Florida. Korean informed me they could only send the bag by FedEX as they had no means to send delayed bags through partner airlines. Korean sent me the bag six days later. The baggage delay resulted in me being forced to cancel a cruise and seek medical services for medication that was in the checked bag. Korean offered me $100 dollars for the six day delay and inconvenience. This is far lower than other airlines. I refused to accept the small amount. Consumers should be aware that when taking connecting flights in the US, Korean is unable to send bags through partner airlines to other cities. During weekends and holiday significant delays can occur.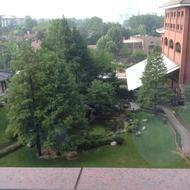 My family purchased four round trip tickets from Seoul to New York on Korean Air through a reputable travel agency. We had tickets in hand with flight confirmation and even seat numbers, we were all set to travel. Exactly one week later we received an email stating that our tickets had been canceled and refunded (if we were the ones that canceled, I'm sure we would be severely penalized).
We called the agency and they told us that Korean Air said that the price of the ticket was too low, apparently there was a glitch in the system so they weren't going to honor the tickets. We then called Korean Air to find out why it took them seven days to notify the agency and if they couldn't honor the tickets seeing that we had so many plans in motion. They started to blame the agency for making up a fare, and other far-fetched stories. I called repeatedly and was met by contradiction (lie) after contradiction (lie). Yet they say that they care about their customer. I was very disappointed in the way they handled the situation, never taking any responsibility for anything. They are very good at playing the blame game. It's all about money for them and they're not very honest. It's a shame.

it's been a year now since my husband and I flew Korean Air but it would probably take us an eternity to forget about the "fiasco" we've been through the last time we flew Korean Air. Just to clarify we are a frequent Korean Air flyer. The last time we went to the Philippines (to attend my brother's wedding) flying Korean air from Dallas, my father-in-law who lived in TX unexpectedly passed two days from landing on Cebu Philippines. So I was thinking well it's death in the family so for sure Korean Air would not charge us a fee. They not only charge us a $100 change fee/person but also charged us an arm and a leg to fly back a week early (according to them the difference in the fare to fly a different date) to attend my father-in-law's funeral. My husband was horrified that on top of our grief they cannot waive whatever the difference was in the fare.
He filed a complaint and somebody from their US office called us in a not so warm voice that they can only waive the change fee of $100/person but not the additional $1300 for the fare difference. We have a frequent flyer card if you guys need to verify but I already got rid of any reminder of that trip. Bottom line, we learned our lesson. BUY A TRAVEL INSURANCE IF YOU FLY KOREAN AIR OR DON'T FLY KOREAN AIR AT ALL!

Today when I just step in Korean Airlines in flight KE604 from Hong Kong to Seoul, I was really worried about the food. Being a Indian, I was looking for some vegetarian food. I asked the crew member, she said, "You can have bibimbap for now", and she will try to get veg Hindu food for my connecting flight for LAX. I really appreciate her efforts which she was making for me. And I will like to fly with Korean Airlines again as they have the best customer service which I had got after many years. Thank you Korean Airlines and ** who helped me, I don't know whether I will be getting the food but I really highly appreciate her effort from the bottom of my heart. Good work ** and thank you for your concern. Thank you & Regards...

I flew Korean airlines from Seoul to NY on April 3rd 2015 on flight 085. My seat # was 21A. I wore the slippers that were provided by the airline. Approximately 100 insect bites were on my feet when I removed the slippers. When home, A Dr. Confirmed what they were. I've tried for 2 days to contact the airline by email about this so this would not happen to other passengers. It seems impossible to write them.

I purchased a business class ticket (JFK-ICN) one week prior to departure date (Jan 8 '15) when the price was full. The only reason I purchased Korean Airlines over Asiana was because of their newer flights, A380, advertised to service JFK and ICN, regardless of all the controversies with the "Peanut" and "Bobby Kim" incidents. However, my returning flight (Feb 2 '15) changed to old 777 aircraft without any notification. I called Korean Airlines customer service on Feb 1 to confirm my seat, and checked on the Korean Airlines website on the day of departure and confirmed that there was NO CHANGE.
However, when I arrived at the airport, Korean Airlines agent told me that the aircraft changed to something other than A380 on Jan 29. I confronted that why I was not notified and their customer service confirmed my seat yesterday over the phone and their website still shows A380. They said that they are sorry and their MANUAL says not to compensate anything in this case. I was furious and demanded them to upgrade to first class, but they refused.
Long story short, here are the facts:
1. DECEPTIVE ADVERTISING: Korean Airlines advertises all over the world that they service JFK ICN with their newer aircraft, A380. NOT!!! I was on an old smelly 777 with NO LOUNGE, BAR in the business class. A380 WAS THE ONLY REASON I CHOSE OVER ASIANA!!
2. USELESS WEBSITE: Korean Air website showed A380 on the day of the departure. WHAT A JOKE!!
3. STUPID MANUAL: NO UPGRADE for swapping a BMW with Hyundai with no notifications???

I've taken Korean air more than 150 times and in all the years I've been on their flights or any other flight have I ever been treated so rudely like dirt. On a flight from JFK to Incheon on their 11/15th flight KE086 I had a seat in front of a passenger who kept kicking and hitting my seat. For those of you who fly frequently that means you can't get any sleep. Out of courtesy I asked the passenger behind to stop so I can rest. Tried that twice only to get a bad look from him. Most of you might recall about 4 months back there were three flights diverted on an American carrier due to customers fighting on the flight. So to make sure this doesn't happen I asked for the flight attendant team manager to have him stop. She talked to him and the kicking and hitting continued. To make things short, they asked me the victim instead of the person behind me to move to other seats which was worse. Since it was a packed flight, I asked if I can sit on their business seat (remind you only seat, not to get the business class services).
To my surprise the team manager Ms. Hyang ** (ID **) throws the book at my face stating, "Once a flight leave the ground there can be no changes in class seating." So I asked, "What's the regulation if I got sick or if there was an emergency situation?" Once again, no change whatsoever. Now for those of you who know a thing or few, she was blowing smoke up by butt. I never asked for an upgrade, nor the serviced provided by upgrading. I even offered to use my mileage. All I wanted to be relocated so I can rest and not get into a fight with another passenger. After twenty minutes, I ended up sitting in the middle seat, got only a few hours of sleep on a 14 hour flight and never did I get an I'M SORRY after she stated her BS regulation.
After landing I talked to the night customer service manager to get their regulation so I can file a complaint. After sitting in their office for an hour they couldn't find their regulations. So I had no other choice other than for them to email it to me and left their office. After leaving they called me 10 minutes later to say that they can't give out any portion of their precious regulation. What a crock of BS!!! Talk about airline bullies. They can act and do as they want. We have no rights once the doors are closed. Please people, if you have a choice to take another airline please use them. If you have no other choice please check that Ms. Hyang ** (ID **) is not servicing that flight unless you want to be treated like a dog. Now I've got to figure out what I'm going to do with all my mileage. This sucks.

My brother traveled from the US to Manila, Philippines on board Korean Air flight 621 today November 6, 2014. When he got his luggage in Manila, he found out it was slightly open but didn't notice until he got home that he lost a brand new pair of Nike rubber shoes. We doubt that it was taken in the US or Korea but definitely it must be stolen in the Philippines. What a shame. But we hope that since my brother boarded Korean airline, you will assist in the investigation though. Thanks!

Firstly, I would like to state that my wife and I, who fly Korean Airlines twice a year between Canada and our home in the Philippines, have always been extremely pleased with the service provided to us. We have no complaints at all with Korean Air service. We will always fly Korean Air. What my complaint is about is a lack of an Air Marshall on intercontinental flights.
On Oct 14th we departed Vancouver Canada on KE 72 bound for Incheon, with a transfer to Cebu. 5 hours into the flight, in seat 48A, a Canadian passenger who had been drinking started a commotion with an elderly Filipino man who was sitting next to him. The stewardesses moved this older man away to another seat, and a younger athletic man said he would sit next to the guy who was drunk. Loud voices, flight attendants standing in the aisle, all trying to talk some sense into this drunk, but to no avail.
He started getting louder and his demands for more alcohol disrupted the entire aft passenger area. The younger man seemed to calm the drunk down for about 20 minutes, then he erupted into very loud, abusive and rude language. The younger man was actually holding the drunk down into his seat, while flight attendants jammed the aisle, and a male flight attendant started playing with some plastic handcuffs. The drunk got louder, demanding just one more drink and promising to go to sleep if they provided it to him.
Then, and this was real inflight entertainment, the drunk was up on his seat trying to climb over the younger man to get into the aisle! Very loud, very belligerent, and then he starts accusing everyone of insulting his daughter! While standing up on his seat, he jostled the passengers in front of him and banged a turban wearing Indian gentleman in the head. This led to the Indian and the drunk having a very loud argument, and other passengers started to join in. The drunk now wants to fight the Indian man, shouting "You want a piece of me, you want a piece of me, come on!"
Finally in all the chaos, with the younger man holding the drunk's arms down, and with 3 stewardesses helping, they got him into the aisle and headed for the back of the airplane, away from the passengers. More final swearing and abusive language, and giving the Indian the finger over the heads of seated passengers and they finally had this drunk in the back and out of sight.
This man should have been restrained! The situation should never have been allowed to progress as far as it did! This disrupted every passenger in the rear of the aircraft! Not to mention the danger to the female stewardesses. My impression of the situation was that the flight crew really didn't know how to react to the situation. This was a fairly large man, and if the younger athletic gentleman hadn't stepped in to hold the drunk down, they could have had a real situation on their hands. The male flight attendant was timid in appearance and wouldn't have been a help at all.
For the rest of the flight he was quiet in the back except for once when he broke away from them and re-entered the passenger compartment demanding to go back to his seat but by this time the alcohol was losing its effects and they were able to talk him back into the rear. This man should have been arrested upon landing in Korea, but they let him go! We were astounded to see him at our gate for our continuing flight onward to Cebu! I think that with the heightened threats to security in aircraft travel in today's world, that an Air Marshall on these long over-water flights would be very beneficial. Passengers like this need to restrained; tiny female flight attendants do not have this capability.

My family of 5 purchased round trip tickets on Korean Air from Hawaii to China. The week before our flight, my 8-year-old son had a collapsed lung and got diagnosed with cystic lung disease, which requires surgery. Because of the air pressure, my son is not allowed to fly until several weeks post surgery. Korean Air charged my family $900 total to cancel our flight! We have been loyal KA customers, and purchase international flights from them every year. We had a doctor's note, and pleaded our case to several different offices, and even in person at the Honolulu airport. They wouldn't budge, and continued to recite their cancellation policy. Because of their unwillingness to be flexible in an emergency medical situation that was out of my control, I refuse to fly with them again, and will continue to tell others about their poor customer service!

Our family booked our tickets through an agency called Marlin Travel in Mississauga Ontario Canada due to lost of my father in law, it was a bit of rush. We were booked for connecting flights from Air Canada from Toronto to San Francisco then San Francisco via Korean air to Korea then to our final destination Philippines. My youngest son has a severe peanut allergy which was documented in our ticket as well as respected by Air Canada. But Korean air said it is their company policies that they have to serve peanut for they don't follow international law. I asked if we can just buffered the rows not to serve peanuts say 3-4 rows before and after our rows, I even asked if we can get the last row of the plane, two managers were involved Richard ** and Thomas ** of Korean air lines both have very poor customer service, I would say the poorest customer service I have experience in my whole life.
They both said "first why not you and your son with allergy go back to Canada and your wife and the other kid goes with your wife?" that is one big strike. secondly they said about the buffering - Richard said "can't do that or else you can take the peanuts from other passengers after we serve it," I said "wow you want me to muscle those people." 3rd stupid recommendation for us to look for another plane at our own expense to fly other states - I said "fine give my money back to my credit card so I can purchase our tickets," he said nope it will take week for he has to send it to their central office and their office is closed, So he said no way Korean can allow us to be on board he said he will cancel all our flights both ways and will have my refund in week time, also gave us the advice that it was not their fault it was my travel agent's fault, so we called my agent from his office in San Francisco but both of them are not talking to each other.
We were stranded there in San Francisco no one can help us, then we asked to get our luggage back and we will find ways how to get another plane for Philippines. We end up with Delta air lines and they are so professional they respected the condition of our youngest son it was peanut free flight. I don't know why Delta can do and Korean they just ignored it. It was cancelled on August 13, 2014 in San Francisco Korean office but I still waiting for the refund. Richard ** told us to contact our travel agent to follow and as per my travel agent Yousaf that Korean told him we didn't show up on time - How in the world they twisted the story? Please give our money back to our credit card it was for $8000 for four of us. It will be less for we used up the flight from Canada to San Francisco but still a lot of money and I got hit by the interest now. I will NEVER fly with KOREAN AIR.

BEFORE YOU FLY KOREAN AIR READ THE FOLLOWING WHAT THEY DID TO AN 68 YEAR OLD DIABETIC,U.S. CITIZEN. I collapsed on a Korean Air flight coming from Seoul to Honolulu (Hawaii). I was a paid passenger on this Korean Air from Honolulu to Mumbai (India) traveling with valid US Passport copy and Valid Staying in India Visa. Some reason the Immigration Officials in India mistakenly deported me back to Honolulu on September 6th 2011. Korean Air agent Mr. ** tells I violated Indian Law and I didn't have proper document to enter India. If I didn't have proper documents why would they (KAL) board me from Honolulu, to Mumbai. It is the pre-boarding requirements check before boarding to check the passport and necessary visas.
With the same documents I travel-led to India after a week later. Mumbai Immigration refused my entry, Kochi (India) Immigration officials allowed my entry to India. Immediately Korean Air Agents came and demanded and asked remove all money from my valet. I did remove and gave to the agent; he did not give any receipt. The agent didn't tell me this money for 1 way ticket to Honolulu. The money they took was over 2000 US dollars and 3000 Indian Rupees. At Mumbai gate I cried out telling the agent I am tired. I am hungry. I didn't take my medication. I don't want to go back, need water to drink, I had a long flight coming from Honolulu (almost 22 hours), he ignored me.
When I was refused to enter India, it was Korean Air responsibility at their expenses to send me back to Honolulu, instead they stole my money forcefully, made me to sign documents without giving any copies. At Mumbai gate the agents asked if I don't give the money, sign the papers and board the plane, immediately I could end in Indian JAIL. At that point I got scared. In Mumbai airport I requested medical help telling them I am not taken my diabetic medicine. My diabetic medicines are kept in my hand (carry) luggage, with was under KAL's control. I requested them that I am a US citizen and wanted to speak to US consulate personal in Mumbai, they told me that they are sleeping whereas a duty officer is available 24 hour basis to help US Citizens.
I tell the agent that I had l long flight from Honolulu to Mumbai (22 hours), I am suffering from Diabetic & Hypertension, and I am very tired and need water to drink and some food to eat. The Korean Agent asked within minutes board to waiting aircraft. The agent hustled and pushed me and asking me to get inside the plane in blink of second. I was not given a ticket in Mumbai for the flight to Seoul nor I was given a ticket in Seoul for the flight to Honolulu. At the gate at Mumbai I was robbed, denied medical care, denied my medication, denied food, water, denied access to US Consulate, and was treated like a criminal. I tell the agent my family and friends are waiting in Kochi (India). He paid no attention.
While in the plane from Mumbai I request the cabin crew for Diabetic Meal, they did not give me diabetic meal. As soon as I landed in Seoul (Korea) two Agents came and escorted me to a CELL. I asked the agents "Where are you taking me?," and I tell them I am a US Citizen and want to speak to U S Consulate personal in Seoul Korea. They did not spoke a word to me in English and straight took me to the Cell. This was a NEAR DEATH EXPERIENCE. When I was in the prison I requested the agents that I am not taken my medicines and very hungry and thirsty. (Drank some water from the cell toilets. )
They (the agents) ignored me, spoke no English to me. I was incremented, locking me up in Holding Cell when I have valid US Passport. A US citizen can enter South Korea without a visa and stay up to 60 days. Korean Air Agents thought I was Indian born, a Migrant Undocumented worker, from INDIA. In the holding cell there were Pakistanis, Bangladeshis, Africans, Nigerians, Blacks, and most of the women were from Thailand, we were all kept in one cell, some of the women I saw was sleeping on the floor, these people are undocumented and had no valid visas. There were NO white Americans nor White Europeans.
Then at midnight (last flight) they escorted me to Honolulu flight, I board the flight with lots of struggle and with pain. On flight to Honolulu I requested the cabin crew diabetic food but they refused telling that I did not order diabetic meal. The cabin crew refused to provide me with diabetic meal. In the flight to Honolulu I got really sick, I was sweating, whole body was in pain, back Pain, Headache, both legs started swollen, even unable to walk to restroom, somehow I managed to sit in the economy seat all because of my faith in GOD. Before approaching Honolulu I collapsed, I was not able to disembark so the stretcher (wheel chair) came and took me to a waiting. This injury happened inside the plane. Honolulu Ambulance took me to Queen EMMA.
Hospital in Honolulu (Hawaii) - Immediately I was admitted to the EMERGENCY ROOM and the doctors who attend me was very alarmed, they didn't know what was going on with me and why my both legs are swollen, so ordered tests, including, MRI, took blood from my spine and I was treated there in the hospital. The injury was potentially life threatening. I got discharged and went to a hotel in Honolulu (taxi was arranged by the hospital since I didn't have no money to pay for the taxi). All the money I had was stolen by Korean Agent in Mumbai. I paid the hotel bill by Debt card from Bank of America, I got rested for few days then I traveled to San Francisco to go to Indian Consulate (This was arranged by an Indian friend from Dallas (Texas) via emigrate airline. This ticket was from Honolulu to San Francisco to Dubai to Kochi, (India).
I informed the Consulate office in San Francisco and explained to them what actually happened in Mumbai (Indian Immigration Office), They then verified my Indian Visa and told me that I have a valid visa to enter and stay in India till FEBRUARY 2012 and I should have no problems to enter India. The Indian consulate officer told that Indian Immigration might have mistaken and mistakenly deported me back to Honolulu. I returned to Kochi and had no trouble entering to Kochi, India.
On June 15 the 2012, I had a Major open heart surgery in Broward General Hospital in South Florida. Korean Air is responsible for my Heart Attack followed by major Open Heart Surgery in Broward Medical Centre in South Florida. The stress itself is unhealthy, the body's reaction in this stressful situation because I was kept on the flight from Mumbai, Seoul to Honolulu in an economy seat (over 22 hours) and they kept me in the prison. The stress did my body was it increased my heart rate elevating blood pressure. It increases respiration elevating fat & cholesterol levels. They fed me unhealthy food instead of diabetic meals, during this ordeal I was in the STATE OF PANIC and was in great fear. Now the doctor tells me that I am suffering from PTSD.
I am suffering from left shoulder pain because of muscle injury happened in the plane and need surgery. Because of Korean Air, unorthodox business practice, in human behavior, (treatment), torture, discrimination, and I got injured. I am living in constant fear, afraid to fly and constantly thinking why someone (like KAL) would do such evil things to 68 year old law abiding US citizen... Now I owe thousands of dollars worth of medical bills and other bills, I do not own a home or a car and I am unable to continue my profession due to this injury happened during the journey on Korean Air flight.
What crime I committed to deserve such an inhumane and miserable treatment by such a BILLION dollar Company to a poor old man living in America? I want to be compensated for the pain & suffering and all the evil things Korean did to me. To get justice I filed a complaint with Robin S. Rosenbaum, United States District Judge, KAL through their powerful attorney filed a summary of judgment, to dismiss my claim and the judge denied my complaint. Article 17.1 of the Montreal Convention creates a presumption of air-carrier liability for "bodily injury" as follows: The carrier is liable for damage sustained in case of death or bodily injury of a passenger upon condition only that the accident which caused the death or injury took place on board the aircraft or in the course of any of the operations of embarking or disembarking.
When I boarded the plane from Mumbai & Seoul I walked to my seat, then in when I disembarking at Honolulu. They had used the wheel chair to take me out of the plane to an emergency ambulance at Honolulu. So, where is the injury happened? In the plane, was it not covered by Montreal Convention, as stated above? Then how can the Judge denied to law suit for a jury trial? I would like to be interviewed by your journalist. I would also like you to publish this Press Release.

I purchased a round trip ticket from Chiang Mai, Thailand (CNX) to Los Angeles USA (LAX). The connecting flight was at Seoul Korea Incheon (ICN). Wait time from Seoul Incheon (ICN) was 8 hours 20 minutes to Flight 17. I missed the first leg of my flight from Chiang Mai to Incheon. I had to purchase another one way ticket on a different airline to make my connection in Korea from Incheon to Los Angeles.
Upon my arrival at Incheon check in for flight 17 to Los Angeles I was informed that my flight had been cancelled. Not only had my flight from Incheon to Los Angeles been cancelled but also my return flight from Los Angeles back to Chiang Mai, Thailand (CNX). I was informed that if any segment of a flight is missed, Korean Air can cancel all of the remaining flight segments and keep the passenger's payment. This means that a passenger pays for a service but Korean Air can keep the payment and not provide the service.
To board my flight I was forced to purchase an additional one way ticket to Los Angeles at a cost of 1,366 US Dollars. This cost more than the original round ticket of 1,201 US Dollars. I still have to purchase a return ticket from Los Angeles back to Chiang Mai, Thailand. Not including my additional payment for my duplicate flight on a different airline from (CNX - ICN) which is not the fault of Korean Air. My original $1,200 round trip ticket will now exceed $4,000 due to the additional costs caused by Korea Airlines not honoring their purchase agreement and double charging for one flight booking.
I did have trip insurance on my reservation which will not pay for the cancelled flight because Korean Air states that no information or documentation exists to substantiate that I paid twice for the same flight. I do have the documentation which Korean Air will not acknowledge exists. The insurance policy requires that the documentation must be from Korean Air which they will not provide. This is a copy of the Korean Air response letter:
"We have requested the relevant department to see if the documentation that you have mentioned could be provided . To our regret we were informed that only boarding acknowledgment can be provided to the passenger, as an official letter. Also, we confirm that the flight KE668 which you held a confirmed reservation to had operated as scheduled. Please understand that we are not able to give you the documentation that you requested due to the aforementioned reasons."
I find it beyond belief that a major international airline would claim that they do not maintain passenger records, ticket payments and financial records. I also find it unusual that Korean Air cannot provide copies of its own policies in regard to ticket cancellations or having passengers pay twice for the same flight. In some cases this could be considered a deceptive business practice or fraud.

I was served a banana with my Kosher meal, forced to take off Muslim head cover. Whites had seats changed next to me, seat being kicked from behind, yet would not give me another seat, and fill plane with bananas on my return. They considered me a monkey!

Recently I had to cancel the return flight on Korean Air. This was a refundable ticket, yet they were only willing to refund less than half of what I thought should be coming back (total ticket was $1500 - they told me I was liable for a $150 change fee - they refunded $290, not $600) .Their "cancellation fees" took more than $300 from what I thought should be due. Just be aware that a "refundable" ticket on this airline is far less than it appears!

I flew from Las Vegas to Seoul and had the worst flight I have ever had in my 30 years of flying. Most of the food was inedible. The seat comfort was extremely uncomfortable. I am six feet tall and skinny yet the seat was extremely small for me. The leg room was fine but the seat width was extremely narrow. My elbows overlapped into the people's seating area next to me. There was no room for them to use the arm rests due to how narrow our seats were. These were small problems, though, compared to what else my group experienced.
The worst part of the flight was that it was extremely hot. It was hot from the very beginning of the flight and only cooled off right before we landed 13 hours later. Everyone in my area was sweating profusely. There was no airflow, no overhead air control. I finally pulled out a thermometer I had and after letting it adjust to the air temperature, it read 84.4 degrees F. I and the people around me asked nearly continuously for them to cool our section off. They would drop the temperature a degree for a minute or two and then turn the air conditioning back off. It got to the point where men had their shirts fully unbuttoned and people were asking for ice packs from the flight attendants to try and cool themselves off.
Being medically trained, I had serious concerns about heat stroke. It was torturous. Again, we were under these conditions for nearly 13 hours. Near landing, the area we were in finally cooled which tells me that they could have cooled it all along but chose not to.I made a complaint with Korean Air after returning from my trip only to be blown off by them. They refused to take responsibility for the terrible conditions they put us through and replied as if we were stupid. Truly some of the worst customer service I have ever experienced. I write this in hopes that people will never have to go through what my family and business associates went through. It was the worst flight I have ever been on. I will never fly with Korean Air again.

Erika ArmstrongAirlines Contributing Editor
From the front desk of a busy FBO to the captain's seat of a commercial airliner, Erika Armstrong has experienced everything aviation has to offer. She is the author of A CHICK IN THE COCKPIT and her aviation articles can be found at Consumer Affairs, Plane & Pilot, Flying.com, Disciples of Flight, NYC Aviation, Contrails, Mentor, General Aviation News and Business Insider. More about Erika→

Headquartered in Seoul, Korean Airlines is the largest airline in South Korea. This airline's combined passenger and cargo divisions offer service to 127 cities worldwide.
Free checked baggage: Korean Airlines offer up to two free checked bags for economy-class passengers.
24-hour cancellation: Travelers can cancel a flight and get a full refund on the purchase price if plans change and the flight is canceled within 24 hours.
Rewards program: Membership in the Korean Airlines rewards program offers an extra free checked bag, access to the priority check-in desk and more.
International currency options: Korean Airlines accept payments in a variety of currency options such as USD, EUR, GBP and more.
Partnership airlines: Travelers can earn rewards on flights booked with any Korean Airlines partners. That's more than 33 different airlines to choose from.
Best for Vacationers and business travelers heading to Asia.
Korean Airlines Company Profile
Company Name:

Korean Airlines

Year Founded:

1962

Address:

1813 Wilshire Blvd.

City:

Los Angeles

State/Province:

CA

Postal Code:

90057

Country:

United States

Website:

http://www.koreanair.com/