Choice Hotels - Econolodge
Consumer Reviews and Complaints

Econolodge Crystal River FL - It is almost hard to believe that in the 21st century this filthy, smelly and filled with germ hotels exist. The rug, bathtub linens, and towels are a health HAZARD. The receptionist should get -0 for friendliness and helpful. I am a senior. Was pouring rain the phones were not being answered. Had to cross the parking lot. 3 employees talking and completely ignoring the telephones. I needed Lysol to spray the room. There was none their suggestion. Sleep with the windows open. Not only that they HAVE NOT issue a credit for 1 night THEY OWE ME MONEY. THE CREDIT IS ON THE WAY. Sleep in your car. I guarantee you is healthier. By the way no one knew why there was not a TV service.

Econo Lodge West Ossipee New Hampshire - Terrible hotel! Room was terrible, food left in fridge and staff was non-existent and when we left my wife left clothing in a drawer so we called the hotel within an hour of leaving and we're informed that access to the room wasn't possible because housekeeping had left for the day and to call back the next day (it was 11am). We called the next day and was informed nothing was found which was a lie but fine we'll live.
After our trip I did give this hotel a negative review and that where the fun started. Two week later I notice a charge was placed for 50 dollar on my credit card. I called to fix the issue and the manager puts me on hold and the call is picked up by some foul mouthed knucklehead who goes on a rant about teaching us a lesson for giving them a negative review and what did I expect for the cost of the room! I hung up on this foul mouthed idiot and he had the nerve to call my cell phone back and continue with his rant that they were teaching us a lesson for leaving a negative review and there was nothing I could do about it if fact he'd just claim housekeeping reported there was stuff missing from the room, two weeks later!! I've disputed the charge of course and offered some of the other complaints from this place to my bank. Avoid this place at all costs or at the very least pay in cash!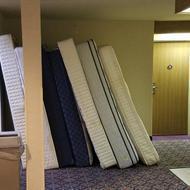 Econolodge North Academy Colorado Springs CO - This hotel was filthy and the smell in our room was unbearable - heavy with odor masking. There were mattresses right in front of our door along with pictures and chairs - apparently they were remodeling. The elevator was filthy to include trash and cigarette butts. The rating on this dump was 4.9. That is truly fraud. We decided to leave and told the front office girl why we were leaving - they still charged us for the night which I am disputing with my credit card company. I will NEVER stay at any of the Choice Hotels again. They need to get a handle on their franchise owners.

I flew in from Seattle and made a reservation with EconoLodge in Bellingham. My rental vehicles steering failed on my way to Bellingham. I called to cancel my EconoLodge reservation 1 hour after my reservation was made and I was hung up on by the man at the hotel. I called the next day to talk to the manager and was denied to talk to manager. I went again next day and talked to manager in person about what had happened to me and the manager said I was a no show, and I should have cancelled within 24 hours. I said I called to cancel within an hour of making my reservation and was hung up on. She said that the owners decided that they were not going to let me cancel even though I called within the 24 hour window time frame to cancel.
I asked to speak with the owners and she told me I couldn't & that she can't disclose who the owners are. She refused to help me in anyway and denied a refund of my money even though I never once spent a night at the hotel. I was charged for 2 nights, and was refused a refund. I had cancelled within a 24 hour window, but was hung up on by hotel staff when I asked to cancel the first night had made my reservation. This hotel is not honorable nor does it care about its clients. I strongly suggest that no one stays at this hotel because they do not care if you are treated fairly.

Checked into room around 8:45pm and we went to room and it looked nothing like the photo in the email confirmation. The room had a broken door jamb, holes in the wall, no trim around the floor, wires hanging out, broken tile, broken sink, food down the drain pipe, light bulb falling out of fixture, no handle on the bathroom sink, lamp shade broken, sheets and blankets with burn holes. When I requested another room. Management said they were booked, however their sign did not indicate that nor did their parking lot. They never mentioned we could have checked out then and got a refund. Spoke to Choice Hotels corporate and filed grievance. Asked hotel to get refund and they refused. Hotel lied and said they offered me a refund that night we were there but they didn't. Have since filed a dispute with my credit card company.
How do I know I can trust these reviews about Choice Hotels?
881,173 reviews on ConsumerAffairs are verified.
We require contact information to ensure our reviewers are real.
We use intelligent software that helps us maintain the integrity of reviews.
Our moderators read all reviews to verify quality and helpfulness.
For more information about reviews on ConsumerAffairs.com please visit our FAQ.

Econolodge in Texarkana,TX. Roughly 12:40 am. We booked our room a few hours earlier via our choice hotels app. Surprisingly the hotel had 4 out of 5 stars. Pictures looked good. Sweet right? We booked a king size bed no smoking room. My confirmation email shows it. What we are given is a 2 double bed smoking room. So we ask for a non smoking room, king size bed. We get to our new room and it's non smoking but double size. Ok we can deal. My friend goes to check the bathroom and pulls out a towel and there was a dead cockroach in the towel.
There were 2 dead ones by the bed. So flush those and pull up the covers on the bed to check for bugs. As we check I look up and there is a large live cockroach on the wall. That was our breaking point. So we went and asked for a refund. The clerk says we trashed the room, but in reality all we did was pull up the covers to check for bugs. Since we saw 4 who knows if there would be more. We received the refund and left. I know cockroaches are a normal bug in Texas area, but I was not okay with sleeping in a room with them. This hotel shouldn't even get a star. By far the worst experience I've had in a hotel ever. Very very sad.

We was there 20 June 2017. Before the last 27 years we always loved them. Now in Wade, NC, 3945 Goldsboro Rd, we got the room. The first room the hard floor never washed the last 6 months. Bed was very dirty, not changed and the coffee pitcher had a 4 weeks old mold coffee there, but the cleaner like some tip, I gave to her. Better you cleaning. The second room was ok but tv, telephone, alarm clock was not working. Get my tip too. Morning we find out the manager is all week on the GOLF TOURNAMENT, and nobody replace it. Why?? Besides we had to pay 20$ more for king size bed. We never ever had to pay extra money. It's truth. Nothing last forever. We find on the way home; HOLIDAY EXPRESS INN and 15$ more than this garbage dump, and breakfast, SO GREAT LIKE LUNCH. Please never ever stay ECONOLODGE AGAIN. Thank you.

I will never go back to this hotel ever in life again. Usually the staff is nice but the manager's wife who was an elder Indian lady was super rude. In the morning when we went for breakfast we told her "Good morning" she only stared at us and didn't reply. When I took my kids to the pool we asked for extra towels. She asked what room we were in and stated I only have a king size room and didn't pay for that. I was floored. I told her I would pay for the extra towels. She was very rude and disrespectful.
I had been a faithful customer to them for almost a year so she knew I was a regular. When I called and complain the manager only said he will talk to her because he wasnt there so he has to talk to her and see what she says. That is some straight bs. Their room are not even up to code standards. To be frank I feel she was racist.

I can't believe this place is open. First thing is they said they had 4 rooms left and they had 60 or more open. The price was over 200. Hell you can get something in Vegas for a quarter of the price. The place is outdated and dirty, bathroom light doesn't work, dirty tub, hanger on wall broken, and it's musty and smells... GROSS!!!

We stayed at Econolodge in Jacksonville FL Mayport. We paid for the room at 2. They said it wouldn't be ready till 4. Went to the beach, came back around 6. They gave us the key card. We went to the room, opened the door, beer cans everywhere, beds messed up. Went back to the office told them. They moved us. Got to that room. Water didn't work in the tub, our shower door would not lock, lock was broke off. Told them. They said, "Sorry we are out of rooms." We had our kids. Didn't really feel safe but we stayed. Got home a week later and found we had bed bugs. Had to get the house and beds and furniture treated a 1000 dollars later. I would not recommend this place to anyone. I have photos.

I am so utterly disgusted in the fact that the Econolodge located in Carrollton GA is still in business and nothing has been done or investigated regarding all the bad reviews on their website. I have stayed there and it's a horrible place. For one the property needs an overhaul badly inside and out. They have infestations of roaches and they have so many rooms that have bed bugs. And when it's brought to the attention of the what is called manager it's pretty much ignored. If you're lucky enough not to get cursed out and banned from the property she will smile in your face and bellow out her plans to make it right and give you tons of apologies but when you leave she laughs and goes on to what she does best which is nothing.
The manager is very angry acting and very volatile. The employees act afraid of her and she berates and belittles them in front of guests. The particular few nights we stayed there we complained so many times about the roaches, about people hanging outside, no tv remote, our sheets had blood looking stains in them (so we went to Walmart and bought our own) but all of our complaints were ignored. Late in middle of the first night we began to smell marijuana very strong coming from the room next to ours and we also called about that. The next morning I went in to speak to the manager and she first got irritated that I even came to her and then she assured me she would handle it.
That next night we started smelling it again and cars were coming and going so we started to peep out to see what was going on and we actually saw the manager going into that room and she didn't leave out til that next morning around 10 as we left for our game. When I approached her and told her I saw her in there that night she says to me, "Oh yes. I stay on the property a lot and that room is reserved for mgmt." Totally forgetting that I had complained of the marijuana rolling out of there. I was dumbfounded. So in doing some talking to people who live there and some of the desk clerks that seems to be normal activity.
The manager has her father who is an opiate addicted junkie that uses needles to shoot up in his live in room there working as maintenance. Which explains why the roach treatments and bed bug treatments and broken beds or windows or lamps are just not getting fixed. And as bad as all of this is it only scratches the surface of what all is going on. There are rooms that have full families living in them full time with 3 or 4 dogs. There are women who are out there soliciting prostitution and drug dealers lurking. It's so sad.
So after the second night we decided to cut our stay short but went into the lobby to get coffee and a muffin before leaving out and the manager was actually there that early which shocked me but when I began to check out and tell her how the whole experience was she got so irate. She told me if I didn't like how she ran her property that I could take my ** to another hotel and that she wasn't going to kiss anyone's **. She even said for me to go ahead and try to call and complain on her cause many many have tried and nothing has ever been done. She tried to say she owned the property but I'm not so sure of that. She said Choice was a crap show company anyways and she didn't care if they pulled their name from her property.
So I attempted to make complaints and make complaints but the confirmation number she originally gave me is saying it's not valid so I'm sure she fixed that somehow. The desk clerks told me that she would go in and change things so really bad complaints were filed that she could get rid of them and she also would go on the site herself or have one of them to make a good review to help boost up her scores. Anyways that's my complaint and I can only pray that someone in the whole Choice Hotels team somewhere will bring a stop to this horrible place carrying their otherwise good name. We shall see. I have made many attempts. Please do what's right.

I checked into the motel in Sedalia, Mo. To start several things were broke in the room. The exhaust fan in the bathroom, the microwave, Power outlets. I sat on my bed and it broke. I went to the front desk and told them what had happened. The manager asked me if I had been jumping on the bed. I am 60 yrs old. No I haven't been jumping on the bed. She did change my room but rude comments from her were not needed or appreciated.

The Econo Lodge on Providence Highway and affiliate with Choice Hotels located in Sharon, Massachusetts is far from an adequate place to stay and enjoy a visit to the Boston area. The hotel clerk and staff are far from friendly and the rooms do not look like any of the pictures from the online website. The bathroom and vanity area was full of hair and soap scum, microwave was filthy with food from the guests and or guests from previous stays and it looked like the freezer and refrigerator had never seen a day of cleaning. We chose this location because it was one of the cheapest rates for Choice Hotels in the areas. Mind you it was over 100 dollars a night's stay.
Upon telling clerk about all the problems, they just brushed it off and didn't offer any compensation. Choice Hotels International really needs to look into their franchise properties. Hotels are a place where guests stay for vacation, to visit family, etc. As myself working in a hotel the guest expectations have not and will not ever be met at this location and it is not recommended. My pillowcase had pen marks all over it for God's sakes. I know the CEO of Choice Hotels went undercover to some of his hotels on the popular TV show, Undercover Boss, but obviously not enough digging happened during his findings. Not acceptable and will not be choosing Choice Hotels until something is done about my stay. Vacation to Boston was ultimately ruined. Thank you Choice Hotels.

I stayed at the Choice Hotel (Econo Lodge) on Queen City Drive near the airport in Charlotte, North Carolina when a mirror fell off the wall. I informed the desk clerk and she stated that the hotel did not have anyone to clean it up, I would have to do it myself. She did not have any other rooms for me to switch over to either. That same desk clerk gave me a broom to remove the glass and told me that I had to get it up myself. There was at the time a maintenance person that stated he was tired and he was not cleaning it up. I had just checked into the room and asked then if I could speak to the manager. Once reentering the room and moving all my belongings to the front of the room, a piece of the rest the mirror cut my hand. I immediately went back to the desk and explained what happened and they said that they had a room for me then. I had to go to the emergency room to get 8 stitches.
I addressed it with the manager the next day, Dhi ** and has since been trying to get in touch with her and no one has given me a call back as of yet. I needed someone to take care of this situation so that I can get this resolved with the hospital. As often as I have stayed at this location, I am taken aback by the customer service and the lack of concern for the guests. In the future I hope that when an issue like this is presented that it will be acknowledge in a timely manner. I'm still taken aback by the lack of response.

On 01-12-17 I checked into the Econo Lodge in Fallbrook Ca. Upon arrival I found that the parking lot was tight and not designed for the size of vehicle I was driving (full size Dodge pickup). After checking into room 107 we found that the doors did not shut tight and had to be double locked to hold tight. In the bathroom there was a lack of ventilation which could account for the large black stains on the ceiling above the shower.
The next morning when I went to the office for breakfast there was no orange juice. It was empty. There was no pastry, or bread for toast. The desk clerk had to be called to remedy this. (This was at 745, it is supposed to open at 700am and should be ready.) We left the hotel and returned at 7:30 that evening. When we entered our room we found that it had not been made up or cleaned. Housekeeping had not even entered the room. When I went to the office to ask why it was in this condition the first thing I was asked was "are you sure". I explained that the room was UN-touched and he, the clerk, was welcome to come and see for himself which he declined. He then asked If we had left the do not disturb sign out. I told him that there was not even a sign in the room. He advised that the problem would be addressed with housekeeping the next day.
The next day as we were preparing to leave I went to the office to check out and get my receipt and found the office closed with sign on the door that said go to night check in. The office is supposed to be open at 7:00am. At this time it was 7:20. After ringing the night bell several times a man appeared and told me to come back later. I told him that I wanted to check out and get my receipt. He stated that he would get someone.
After a few minutes he returned and attempted to open the side door which he did with some difficulty. He asked what I needed and I told him to check out. He asked what room and I told him 107. He asked this question 7 times and left the desk going to the back 3 times stating he needed help with the computer. When he finally got my receipt it was almost 30 minutes. I have been in law enforcement for over 30 years and have observed a lot of people and it is my opinion that the way this person acted and looked he was not that way from lack of sleep. My wife and I travel a lot and try to always stay at a Choice Hotel. Be assured that we will no longer pick an Econo Lodge.

Our room had floors that moved when you walked on them (second floor). Smelled like someone has just smoke two packs of cigarettes in them but we were repeatedly told it was non-smoking, my wife was constantly having breathing problems because it smells so bad! The curtains were so old the light shines through (have pics). There was spots on the pillow and brown spots on the sheets. We called the front desk several times and no one ever answered! Our reservation was wrong and my sister in law was able to check into our room with no id or even calling us to make sure it was our room, that could have been anyone and he just handed them the key!!!! I have pictures to show the nasty room and nothing was done to accommodate us in any way!!!!

Econo Lodge 601 Ocean Boulevard Myrtle Beach South Carolina. First room they put us in I killed 11 cockroaches in less than 30 minutes, taking them to the front desk in a Kleenex, putting them on the counter for everyone to see. The clerk was in total shock. At first she only offered to go spray the room this horrible smelling stuff. My mother has COPD and could not stand the smell of the spray. The carpet was filthy there wasn't no way we would take our shoes off and walking across that carpet - candy smashed into the carpet.
My service dog would not lay on the carpet. She refused to sit. She didn't even want to lay down on the bed. The bed skirts had white bodily fluids that were clearly visible. The bathroom has black mold around the tub and the ceiling behind the door room smells musty and moldy. Meanwhile this hotel is supposed to be 100% smoke-free. It is 100% smoked in both the rooms they tried to show us. Smell horrible cigarette smoke. The second room they showed us again carpets were filthy. The rundown not anything that I would expect any person and let them stay in those kind of conditions.
The outside of the hotel in the hallways were filthy trash on the floor with dirty paper towels and rags laying around, cigarette butts in the hallways smashed into the carpet, rusty and moldy doors. I demanded a hundred percent of my money in a refund and we left. Shame on Clarion Hotel website of saying this Motel had a four-star rating. In the pictures they have posted on the website are clearly not of the rooms in that hotel. I felt like I had been lied to and deceived to get us to stay there and find out we were not in a well maintain hotel.

I made a hotel booking at Econolodge through Choice Privileges online. It has a fill up forms which I made. After I filled all the necessary information it didn't gave me a chance to review my purchase before confirming my reservation. It just confirmed everything and I was immediately calling the every number they have to change my date because it had a different date from what I wanted to book. In filling up the information it gave me only 4 to fill up my booking. 1 my information, 2 my address, 3 credit card information, 4 choice of being a Choice Privilege then submit. But it didn't have a clear review of my booking. Once I hit the submit boom it went right through the confirmation.
Shouldn't I deserve to to have a clear review of my booking before confirming any booking. It is deceiving in any person who do not know much of computers and doesn't know what it is suppose to be. This Choice Privileges doesn't give you a choice nor privileges, just making money who doesn't care about the customers. Even the people that I talked with are rude and they made wait for long time. They don't even want me to talk with their supervisor or manager. I called the reservation center and explained everything but they are not helpful enough and they are rude. I even called customer relations but same results.

I stayed at Econo Lodge in Fredericksburg based on Trivago's smiley face rating and the price, set by Priceline.com. I stayed 10/14/16. We checked in late that night and the room had a foul smell and the carpet was wet. A large bug crawled across the wall. We opened the doors and windows to air out the smell and tried to sleep there as the town was sold-out. At 4 a.m. we could no longer sleep comfortably and I asked for a refund. They agreed to do so through Priceline, which sent me a confirmation that my refund will post to my bank account in 5-10 business days. I am happy that we will be refunded but I cannot recommend a hotel that I believe was fumigated shortly before our arrival. The manager also claimed that I had to leave at 4 a.m. after we received our refund which was obviously not possible.

I stayed in this Econolodge from 9/29/16 to 10/2/16. I was very unhappy with the room. It wasn't clean, the bathroom was dirty, the tub had a dirty ring around it, the floors hadn't been cleaned. There was urine around the base of the toilet, the electrical plug was hanging out of the wall and there was black mold around the ceiling above the shower. The whole room smelled moldy and musty. Complaining did no good. I will NEVER stay at this place ever again and would not recommend it to anyone. The breakfast area was bad, the waffle maker didn't cook waffles all the way, toaster wasn't working.

We go to Bear Lake every summer and try to stay in a hotel on our way there. We've stayed at this hotel twice and haven't had anything bad to say. It's priced right if you're on a budget but well managed.

I called Econo Lodge and asked if they took AAA card. The girl said "no but come in and we can make some kind of a good deal." When I get there no one knows anything about it. I asked to talk to Sueanne, who told me that, the receptionist said she would call her. She called her about 7 times, kept telling me she did not answer her phone. I said I would wait until she contacted her. I would of stayed at different hotel except I was told I would get a good deal. I sat in waiting room for 30 minutes, then a guy said she was there, she was outside behind the hotel. They told me to walk outside, go around building and find her. I go back there they are girls standing there and just ignored me. I asked for Sueanne, she said she forgot about the deal.
I told her I was upset so we went in hotel and she said she was gonna ask her boss. They go behind closed doors, approx 15 mins. Later they would make a deal if I stay in the old building which was disgusting. I said no. So then I get charge $40 for upgrade. Got to room, the stench was so bad I got sick in my stomach. I prompted the door open till I went to bed. I was in a front room right across from a truck stop. Loud trucks all night, I didn't sleep at all. I get home and $150, $39.95, $10.90 were charged to my account that I was never notified they were gonna do. Put my checking in negative. Bank charged me $35 each for overdraft fees! I called them he said I smoked in the room.
I'm not a smoker, a trash can had cig butts in it that was part of the stench in the room. The $10.90 he said I stole pillowcases. There were none on them when I got there! I asked for refund, he said no. I called my bank and filed a dispute. He did refund $150 after bank contacted him. Now there's a review on their page under my name that I did not say. I tried to change it but I can't, seems I'm blocked. I got bed bugs and had a severe reaction. Went to my doctor for help and I pay out of pocket, had to get meds. To get rid of it, I had to have my house exterminated for $750. I'M PISSED.

A friend and I made a reservation at this hotel when we had a dog show on the Cape. The room was $69 a night, at first appeared clean but worn. HOWEVER, the toilet eventually overflowed, the sink took forever to drain, and the TV had one working channel and there were spiders in the bathroom. Yuck! We walked our dogs at the end of the building, where we saw two broken air conditioners, two refrigerators, and a toilet. There was also trash all over the place. It was gross!
In the morning we went to the office to request another room, and that's when we found out that, even though the dogs weren't staying in the room with us, we would be charged $25 per dog per night. Why? They were on the property. According to the woman at the desk, this is standard practice at all hotels on the Cape. We checked out, and sure enough the bill showed $69 for room and $50 for dogs that stayed in the car. Seriously? We went next door to the Days Inn, where we got a room for $99 a night. Pets are not allowed, but there was no charge for dogs staying in the car. The room and the property were clean, and everything worked just fine. We thoroughly enjoyed the dog show and rested well at the Days Inn. We would stay there again in a heartbeat. Econo Lodge? I won't stay in any Econo Lodge after this experience!!!

We were traveling thru Ga and wanted a hotel for the night with a pool. When we got there, the pool was green, that upset us but we would deal with it as we just traveled for hours and were tired. The room smelled musty when we walked in. I sat down on the bed. My husband sat on the chair. The bed was extremely damp feeling, I then went to prop a pillow behind my back and I see something thru the pillowcase, it is BLOOD. I then go into the bathroom, there is no plug for the bathtub, there is pubic hair on the toilet seat & on the floor. I'm so disgusted by then, but we were exhausted, I wanted to check the bed sheets & there was something black and gross on it.
I then went to the office and told them that I wanted a refund! The manager said that she'd have to look at the room, which was understandable. She pats the bed & says "that's dry", I show her the blood on the pillow, was told that she'd get me another pillow. She said the bathroom was clean, that the room was fine and we weren't getting a refund. I held up the sheet and asked if she considered that to be clean also. She once again told me that she would not give a refund. I at that point told her that she could stay in that bed because we weren't! She then told me that she'd put us in another room, I told her that I'd like to see the room first, I was told that I wasn't allowed to touch anything or unmake the bed. I told her that I wanted to make sure it was clean. Her reply was "I TOLD YOU. IT WAS CLEAN." It was the WORSE place we have ever stayed!

The top blanket had stains on it. Wrinkled top sheet with hair on it. The blanket had cigarette burns in it, no mattress pad and one pillow. Not that I would ever have used it. The bathroom covered in mold and the showers was actually disintegrating. I didn't put my bags down in the 15 minutes I was there. I did however take pictures. You need to see it to believe it.

Arrived in Sea-Tac airport and could get my rental car until the next day because of problems with Budget Car Rental in Sea-Tac. I had a nine day stay planned at the Bellingham Washington Econo Lodge. Having health issues and being disabled I decided that I was better off getting a hotel that night in Sea-Tac rather than wait any longer for my car. I cancelled the reservation for that day in the Econo Lodge in Bellingham Washington and checked in the Econo Lodge in Sea-Tac. I ended up being charged in both Econo Lodges and the Bellingham Econo Lodge would not waive the charge. Talking about not being understanding of a situation beyond my control. Called Choice Hotels which represent both hotels and their customer service department was not much help.

St. George, SC Terrible and Filthy! When I asked for acknowledgement in writing that I was checking out because of live and dead BED BUGs, the owner refused. I called police and filed a complaint. Avoid at all cost!

My daughter, granddaughter and I stayed at the Econo Lodge in Marion, VA on July 30, 2016. We thought it would be okay since it was a name motel that we knew. Much to our disappointment though the room was anything but pleasant. The upholstery on the furniture was old and dirty. The carpet felt dirty as well. We kept our shoes on. The toilet overflowed. The lady from the front desk came and plunged it, but then did not clean off the seat. We were afraid to flush it the rest of the night. And it was $90 for the night. We had to dodge spiders and their webs to get to our room. If it wasn't for the fact that we had been driving all day, my daughter had a seizure, and my granddaughter had thrown up... I would have went to another hotel. But I guess that's how they get you. And that cost was with my AARP discount??? It was not worth it at all. I don't think I'll ever stay at an Econo Lodge again after this. I have my receipt to prove it.

My husband and I stayed at the Hotel Sun Aug14 for one night. The door was hard to open and it wouldn't close all the way. The bathroom shower was all messed up. The lights half-worked. I am a Econo Lodge guest in many cities. THIS WAS A BAD HOTEL. HOTEL NEEDS A LOT OF WORK. NO MICRO AT ALL IN THE ROOM, NO IRON. BUT IRONING BOARD.

On July 8th my husband and I traveled to Ohio for work. We booked a room at the Econolodge in Perrysburg Ohio. Upon arrival we got to our room and it smelled horrible of smoke, mold and urine. The bathroom was dirty, tiles broken, lampshades stained. Pretty gross. We got in very late so stayed since we already paid and they didn't do refunds. We got up early and went to work. Came back to the room to nap before the next job when my employee that was with us felt something crawling on his arm. He looked and it was a bedbug. He got up and we all looked, they were coming out of the pillow and the mattress. This is disgusting.
We went to the front desk and asked for a refund so we could go elsewhere. The kid said they couldn't give refunds and offered another room. This room was just as bad, however no bedbugs. I did see a roach though. The next day we called the manager and he offered us a free night stay. No way was I staying there again. So he said to come and pick up half our money. Mind you we live 2 hours away in Michigan. We came back into town and called the manager. He said he would be there and for us to pick up our money. When we got there he was gone and the lady on duty didn't know anything about it. Needless to say we didn't receive any of our money back. This place was terrible. Bad service, bad rooms and Bed bugs... I would never recommend this place to anyone.
Choice Hotels - Econolodge Company Profile
Company Name:

Choice Hotels

Website:

https://www.choicehotels.com/