Telemarketing Fraud and Lawsuits
State can block robocalls, even from non-profit groups
07/05/2017
|
ConsumerAffairs

By Mark Huffman
Mark Huffman has been a consumer news reporter for ConsumerAffairs ... Read Full Bio→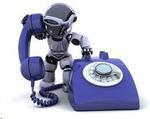 Indiana has struck a blow against robocalls, even those carried out by non-profit organizations.
The U.S. Supreme Court declined to review a lower court's ruling that upheld the Hoosier state's anti-robocall law, which bars pre-recorded messages sent to consumers' phones without their consent.
Patriotic Veterans, Inc., a non-profit organization, asked for the review to make an exception for non-profits. It argued in court that the Indiana law violates the First Amendment ...
More
The company was ordered to pay the feds and four states $280 million
06/06/2017
|
ConsumerAffairs

By Mark Huffman
Mark Huffman has been a consumer news reporter for ConsumerAffairs ... Read Full Bio→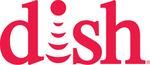 A federal court has ordered pay TV provider Dish Network to pay a record $280 million fine to the U.S. government and four states for illegal robocalls to consumers.
U.S. District Judge Sue Myerscough's ruling came eight years after the suit was filed by the U.S. Justice Department and California, Illinois, Ohio, and North Carolina. Dish Network immediately announced it would appeal, calling the judgment unfair.
The suit came after consumers complained about receiving rob...
More
Sort By