Telemarketing Fraud and Lawsuits
The company was ordered to pay the feds and four states $280 million
06/06/2017
|
ConsumerAffairs

By Mark Huffman
Mark Huffman has been a consumer news reporter for ConsumerAffairs ... Read Full Bio→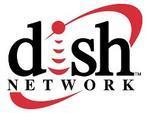 A federal court has ordered pay TV provider Dish Network to pay a record $280 million fine to the U.S. government and four states for illegal robocalls to consumers.
U.S. District Judge Sue Myerscough's ruling came eight years after the suit was filed by the U.S. Justice Department and California, Illinois, Ohio, and North Carolina. Dish Network immediately announced it would appeal, calling the judgment unfair.
The suit came after consumers complained about receiving rob...
More
Jury holds company responsible for dealer's robocalls
01/23/2017
|
ConsumerAffairs

By Mark Huffman
Mark Huffman has been a consumer news reporter for ConsumerAffairs ... Read Full Bio→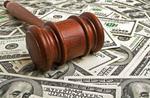 A jury in Greenboro, N.C., has awarded plaintiffs with a $20.5 million verdict against DISH Network. The class action case stems from alleged violations of the Do Not Call law.
The jury found that DISH was liable for more than 51,000 telemarketer calls placed by a DISH dealer to consumers who had placed their numbers on the national Do Not Call list. In the end, the jury said DISH was responsible for the violations and awarded the plaintiffs $400 per violation of the Tel...
More
Sort By