Complaints from Wal-Mart Employees
Consumer Complaints and Reviews

I worked for Walmart for about 9 month. In that time I assisted customers in ALL departments for one reason. The store was so understaffed and management was so inept that every decision made on the sales floor was by far and away the wrong one. Whatever you do, so long as "Roger" is president of Walmart, look elsewhere for a job and when you find it spend your money at any place but Walmart. Oh yes, in that nine months I passed the management exam twice... Nothing ever came of it.

I worked for Walmart and it is not a nice place at all. They don't train you. They make you watch videos of cleaning the floors when it isn't your job 'cause you have to do your job. What happened to Betty working in the 5 and dimes which Walmart is? Instead you've got bosses that have their head up their butts and live in "high" class neighborhoods who are retired. Walmart is for poor people who have no income, for elders who need something to do or housewives for a small income. It is not a nice place and it should be. People are not nice b/c the demands are so high.

I was hired in that Walmart after a long period of being jobless. Jobless they were such disorganized, had no cbl, no computer and no schedule. I see there is no choice. TALKED TO MANAGER AND ASSISTANT MANAGER. They told me "You cannot reapply." Even after two weeks went there again. Was told that while she was lying to annoy me. She had reported four no show so that I be terminated. When was accepted by a new Walmart after doing all paperwork the new Walmart mentioned I could start on next week. I quitted another job I had, bought uniform. My kids happy. Suddenly new Walmart found last report on the computer and denied me. I want to say even that all happened was all legal, no retaliation happened. I ask you do I deserve such a fate? By God I was not deserved to be behaved like this. You could not see the joy in the eyes of the personnel.

Hi I have a friend who has been with Walmart since April 2014. She loves her job. She loves who she works with and the customers are amazing. However she feels some of the management is very unfair and treats me very badly. Like the other day a customer came in and said she had some maybe mistakes on her receipt. She overlooked them and asked her does she have everything on her receipt with her or anything already brought to her car. She asks everyone this question and the customer got very offensive. She did however apologize but she asks everyone this question. Later that night her assistant manager pulled her in the office and wanted her to write a statement what had happened. Was this a right way to go about bringing her in the office and asking for a written statement. Does it seem like my job is on the line now?

I am writing very angry over the way Wal-mart treats their employees. They say they are there for families, but they're definitely not there for their employees. They are continually changing policies on how often someone can be late or call off. Then they just fire them. A corporate decision NOT the local Wal-Mart you are working at. To corporate you are just a name and number and they do not care what reasons you may have from health issues, car problems, death in the family or any other unfortunate thing that may happen to you. We never know what is gonna happen in our every day lives beyond our control. Wal-mart needs to take a personal approach with their employees and let the actual Wal-mart you are working for handle your problems.
They are the ones to know how good of a worker you are and if you truly have reason to be late or absent. I have several family members and friends that work for Wal-Mart and have been treated unfair from a company that supposedly cares. My son was let go after three years for being late. They had changed the occurrences again for the 100th time of how many is allowed. They knew he did the work of three people while he was there and always stayed to work over whenever they needed help. Then they would have him come in late to offset his time and they would fix the schedule so time matched up. That is if they remembered.
The day he was let go he had called to let them know a half hour before his shift he was gonna be late by half an hour. There was a storm and electric was out and he had a 45-minute drive to work. Unfortunately just 2 weeks prior he was in a bad car wreck and then when he did get another car he was breaking down... So it didn't matter how much of a good worker he was or how much over time he did for the company... All that mattered to them was for their employees to NEVER have circumstances beyond their control...
How do I know I can trust these reviews about Walmart?
609,949 reviews on ConsumerAffairs are verified.
We require contact information to ensure our reviewers are real.
We use intelligent software that helps us maintain the integrity of reviews.
Our moderators read all reviews to verify quality and helpfulness.
For more information about reviews on ConsumerAffairs.com please visit our FAQ.

On September the 10th I purchased a Samsung phone at the Walmart on Short St in Dallas, Tx. When I took it home I plugged the charger in. A few hours later I noticed that the phone was still dead. I then realized that the phone was a dud. I went back to the Walmart I purchased the phone and stood in the customer service line forever. I had brought back the box, the phone, the charger and the receipt. When I finally got a manager I politely explained my experience. She immediately craned her neck and in rude tone she accused me of breaking the phone and said she would not give me my money back. I will never shop at a Walmart as long as I live. I suggest other people take their trade to good places such as Costco and Target.

I was hired as of August 11, 2016 to work at the new Walmart location in the Empire Center in Burbank, CA. I started out as a 40 hour a week employee. I was then hired to work in the Cosmetics Department where Erica the manager starting cutting my hours. This was done regardless of how hard I worked. This was done regardless of my job performance. This was done regardless of how much money the department was now making due to my connections in the community which are huge. I am beginning to think that it maybe age related. My age is 58 but my work is not less productive due to my age at all.
My hours are now cut to only 8 hours for the first week of October 2016. This cutting of hours has been happening to most of the hourly employees. However only a few have been cut to just one day. This may have been done due to retaliation for a complaint of age discrimination that was filed with corporate by a fellow employee in this department. Erica, the manager of the Cosmetics Department is a very political person with a very negative attitude. I have made an attempt to transfer to another department that needs people with my qualifications but it has not happened yet. I am not sure what is going on with that.
Overall experience: It appears that Walmart hires new people constantly then Walmart cuts the hours of the ones that they hire to make them homeless. It appears that this is an attempt to waste the time of employees who need to make a real living by keeping them available for the company while controlling how much money they actually can make with the company. It also is a way that Walmart is discriminating against the older employees and the minorities that have less recourse in society. There is a so-called open door policy for employees to talk to the manager of the store when such problems arise. However all attempts to do so have been thwarted. I believe that this happens to all hourly employees who make the effort.
UPDATED ON 10/05/2016: There were 30 of us who were laid off on September 30, 2016 from this Walmart just before the holidays are about to start. We were told that we could not re-apply for employment for 30 days. We were told that this had nothing to do with our job performance(s). We were told that we all did excellent work but that the so-called temporary jobs that we were hired for were terminated. No, I will not trust Walmart again for anything. This has created very bad blood with the community here in Burbank. This is an additional review of this matter for Consumer Affairs to the original review that I wrote in re Walmart in Burbank. By the way: I am telling the truth in these matters. I am certain that Walmart is not a company that likes it when people tell the truth about them and they can't hide behind intimidation of their employees as a means of preventing the public from getting the facts.

This is in response to a number of posters, but especially to "Vela" of Tulsa, OK. You absolutely are a time thief - in what universe do you think it's appropriate to punch in and then get paid to walk 10 minutes to the back of the store, I'm sure spend another 10 minutes getting your coat off which for whatever reason probably takes you longer to do than normal people because of "fibromyalgia," or some other **, undiagnosable disease you have that causes you factitious pain, stop to chat to 15 of your friends who are probably already in the back room at 10 am on their first (or second) break already since that's basically all associates ever do, then start working after all that.
That used-to-be 15 minute, now 10 minute grace period built in is to accommodate people who might be running late. You're not supposed to use it every day to start working 10-15 minutes into your shift. Entitled! Why would you think you're supposed to clock in and then walk all the way to the back to hang up your coat and get your equipment only to actually start performing labor all that time after you began being paid for your labor?
There was another poster who tried saying the 9 hour shifts were "illegal," because even though you got the 1-hour lunch and 2 15-minute breaks they were somehow working over 8 hours and therefore that is illegal? Hun, maybe the reason you find yourself working at Walmart is you never passed math class. The whole "illegal" thing is trumpeted by a bunch of associates I have run into over the years as well. "Legally," (depending on the state), you aren't entitled to a break. That's common corporate practice but it's not a matter of legality. You don't just start accumulating OT for a shift going over 8 hours mary. You actually need to incur over 80 hours in a two week period AND then work a 40 hour third week... otherwise that third week they're technically able to staff you X # of hours under 40 to compensate for the two week pay period of being over 80 hours.
Walmart has some of the most generous break/lunch time policies of any place I've ever worked let alone heard of... except if you're an actual professional with an education such as the pharmacists or the store managers. Then you get like 30 minutes in a 12.5 hour shift if you're lucky. We used to have problem associates who would leave "to go to lunch," and I'd start writing the times down and verifying with personnel and I learned they weren't actually clocking out until like 10 minutes after they left to go on lunch, and then coming back at least 10 minutes after they clocked back in again, essentially giving them 80 minute lunches.
Of course their two 15-minute breaks were always extended to like 20 minutes or even more because inevitably every single day "they got stopped by a customer," because even if they take their smocks off and are in plainclothes apparently the residents of the town are psychically able to detect which ones the employees are. Or the 25 minute bathroom breaks "I couldn't use the front bathroom (that's 10 feet away) because some woman got sick in there and was puking and if I hear puking I puke and so I had to walk to the back bathroom but there was a line/someone was cleaning it/a manager stopped me to ask me questions so that's why it took me so long."
I love the fat slobs (oh wait, that's LITERALLY EVERYONE WHO WORKS THERE) who take like, m&m bags or snickers bars or god knows what out of their pockets and eat it while in view of customers too, often responding to questions in between mouthfuls of food. Super professional and definitely not disgusting. The last thing I want to touch upon - at least for now (I should save some material for tomorrow) - is the bizarre, entitled, I-think-this-behavior-is-normal mentalities we see from the majority of employees. You guys get ***9 times*** to call in, within 6 months, before termination. That's the same number of absences Ferris Bueller had which caused the principal to want to expel him! Dude, 9 times in 6 months is HUGE, I don't care if you have a doctor's note or not.
Normal people, like, from cities/regular places which are not the dying, rural, racist, bigoted redneck Rust/Bible Belts, often go years without needing to, or utilizing, a sick day/call-off. It's odd to me that rural America is romanticized as these hard working, honest people who wake up with the Sun and don't go to bed until 18 hours of chores are done a day. Whoever those people were died by the late 70s when the last of you gave up on an honest day's work and picked up the crack (meth) pipe and started referring to "swamp pits" as "swimming holes". We have those type at my store, too. Oh you had to call off 3 times in ONE WEEK because you got a rash, or your husband didn't feel like driving you to work even though you are 45 and should have a license by now, or I get scared driving in rain/snow so I couldn't make it.
Normal people, aka like 99.9999% of the people I know in the world who are not employed by Walmart, do not need 9 absences in a 6 month period because they successfully transitioned to adults by the time they hit 40. Then they all come to this site and bitch and moan about how unfair Walmart is because they had some B.S. reaction to some aspirin and had to go home, or they suffer from "migraines" which they cannot differentiate from a regular headache and like to be dramatic, or their adult child who still lives at home sprained his ankle and doesn't know how to get to a hospital by himself despite being 32. I love "intermittent LOA" too. I've never heard of a more BS, get out of jail free card in my life. We have some ** who claims she has "anxiety" and uses her intermittent LOA like once a week at least to not come in. Well ** if you have anxiety go work an overnight someplace not busy so you aren't too stimulated.
"I can't believe I got points for calling off when my fibromyalgia was acting up so bad I had to go home for 3 days and sit on my 325 pound ass and complain about my blood pressure, diabetes, and constant fatigue." Fibromyalgia has become the diagnosis of the poor white woman of the red states. I openly call people claiming it "fakers" to their faces. In any case, it's time to stop blaming everyone around you for why you don't succeed and realize you're ** lazy and entitled.

I have been with Wal-Mart just shy of three months. I reported a late to work due to my ride not being on time. I was only late by 5-6 mins. I miss 3 full days. 07/31/16 I went to the ER for my kidney problems which I've had all my life. I had a doctors saying I could return in two days (31st was a Sunday which I work a full shift). Next day was my day off 08/01/16. I returned to work on the 08/02/16. I ended up having a bad reaction to my antibiotic on this day. The CSM told me I should go back to the ER. So she let me clock out early on 08/03/16. I call out on the 08/04/16 because my reaction was still really bad and again on 8/05/16. 08/11/16 I called in because my mother had a toe amputated. I haven't missed a day since. So did the tardy and being sent home early count against me???

Horrible hours. I would routinely work 8-10 days in a row with 1 day off then another 8-10 days in a row. Employees were ridiculed constantly and I would get lectures on how to manipulate my employees. My shifts are scheduled for 10 hours but routinely went between 12 and 14 hours. Not worth my time. Worst job I ever had or will have.

It's not fair to cut hard working people hours just to give new employees their hours. The hour they cut from other hard working Walmart employees make it hard for them to put food on table are pay for their medicine and bills because they hours were cut... and some of the people they hire dont take their jobs seriously. I acknowledge the ones that been there for years are one years and 8 months. I dont like the way they speak to some of worker because they are over them. To me this is disrespectful and if they dont like it they can leave. Im a customer.

After recently relocating I was looking for a low stress job while continuing my educational pursuits. Just for some background my education is in social work. Currently I am awaiting approval of life credits for completion of my degree. Furthering my education is part of being in the field; my goals are specific to substance use, criminology, and mental health.
A local Walmart contacted me stating they had received my application and would like me to come in for an interview. While on vacation I received a call they would like me to come in to meet with an AM to interview for a customer service manager (CSM) position which I had already met with personnel for. I explained I would be back in a week and call to set up the appointment. On my return Sunday 7/24/16 I immediately went to walmart which is located in Hudson NY on 7/25/16. Mrs. ** was helpful and polite, explaining the process, walking myself and other new hires through the paperwork signing process.
Upon completion of all paperwork and watching videos, in which one was an active shooter video that shows employees what to do, the three things are "avoid, deny, defend" however the conversation is do not defend if you can escape or hide. The more prudent course of action would be to have an asset protection manager or upper management walk new employees through the store and show them where all exits are located and how to keep themselves safe while also helping to keep anyone around safe by getting out of the building.
Then following a video appears about unions and protecting your signature, this billion dollar corporation has made it a practice of hiring new employees and telling them that unions will ask for their signature and continue to use it, take their money and not help them, masking some of the realities of what unions do to protect employees of big corporations and employers who tend to have management issues such as the ones I am about to relate. Following these videos, I did approximately seven days of computer based learning (CBL) theoretical learning and some short quizzes following.
On Thursday August 4, 2016 was my first day being out of the back office and shadowing another CSM. This particular store is understaffed and I now know why. When watching the videos it shows rules and regulations however management and the corporation has found a way to skirt FLSA by using what they call meal exception and break exceptions, if an employee should have gone to lunch by 1 pm but has not been able to a member of management can push it back until 1:20 but if it goes beyond 1:29 it is considered an exception and they are breaking the rules so the CSM gets the "heat" even though they are poorly understaffed.
On the first day on the floor shadowing, the assistant manager (AM) Ms. ** and the CSM I was shadowing left me on the floor by myself, handed me the keys and there was no one around to help me. I was so flustered, due to the amount of customers and lack of staff that I left the keys in the cash drawer which had it been robbed I would have been responsible for, could have been arrested and had a record for the rest of my life which in turn would have ruined my career.
Upon return of the CSM I went and spoke with personnel (while heading back there the assistant manager and store manager were hanging out in the back laughing and joking while the rest of the employees were running around in circles) who called asset management into the office. Walmart states it has a safe open door policy. This is untrue! I explained to asset manager what the situation was and how this could affect my future. The next statement from the asset manager to myself and Mrs. ** was I should not have been given keys because I had not signed a release yet. He would speak with the assistant manager who was informed she was not supposed to go to the active shooter training. Further I would not be given keys until I was comfortable.
I also stated I did not have a walkie talkie to call someone for help in the front. Asset management stated he currently did not have any but he had ordered them. By the time I walked out of the personnel office the whole store knew what had just been discussed even though there were only 3 of us there. On my second day being August 5,2016 I shadowed a CSM that is amazing, walking me through step by step. I felt confident and comfortable.
Approximately 3:15 or so the CSM helped me to check my schedule for the upcoming week. I had just worked 5 straight days 9-5 and was under the assumption that my schedule would start for Monday. I was mistaken! I was further informed employees work 9 hour shifts not 8, so although you get a 1 hour lunch and 2 15 minute breaks the employee is still working over 8 hours and not being paid overtime. The schedule showed I was working Saturday the 6th and Sunday the 7th 7 am-4 pm respectively as CSM alone. The CSM on duty instructed me to speak with personnel and take my last break at the same time.
Ms. ** was in personnel on this day. I went in to voice my concern regarding what I had just been informed of. The store manager "who I might add can always be found sitting in the office that is occupied by store manager, on Facebook and not speaking with any staff other than certain managers" walks into the personnel office and I again voice my concerns and repeat what I was informed of about signing a key release. Store manager who I will refer to as SM going forward states "I have never heard of that".
Further I state "I have just worked 5 days in a row". SM looks at Ms. ** and says "who's on the schedule for tomorrow?" Ms. ** looks and says CSM so and so who is actually a ZSM or such will be in at 8. SM turns on me and says "ZSM will be here at 8 am. Can you be here for 1 hour alone? (with an attitude)." I informed SM about the keys again and Ms. ** says "SM is the manager and SM is over asset manager and SM says you can." SM then said "I ASKED YOU A QUESTION. CAN YOU BE HERE FOR AN HOUR ALONE?"
At that point I turned and looked at SM and kind of gave her the excuse me look. Also previously I informed Ms. ** I am hard of hearing and I know some sign language. I never disclosed this information beyond that other than to CSM training me on the day of the incident and in some cases when I become upset I sign while speaking. Also I am from New York city. Sum and total I speak with my hands. The SM became visibly nervous seeing my hands so I conceded at that point, however Ms. ** was sitting there with a grin that reminded of the Cheshire cat. The SM walked out of the personnel office, walked into her office next door and slammed the door. At that point I had seen all I wanted to and some of the business practices, ethics and principles of this billion dollar organization while preaching these things never actually putting them into practice.
It was at this point I looked at Ms. **, took my badge, vest and gave them back their handheld device and stated "I don't need this. I can go work in a prison". Inmates have less entitlement issues than some of the upper management at walmart. I then went to my locker which oddly was more than a foot over my head and I had to reach and squint to see the numbers on the padlock to open it. I only took my belongings, left all paperwork I had printed to do the job and walked to the front to collect my pocketbook. By the time I reached the front of the store the whole store already knew what had happened.
The assistant manager asked me to come and speak with her and I did however the fact the whole store already knew incited my outrage even further and I did say some things I shouldn't have said, however they were true. The SM was standing by the door of personnel snapping her head back and forth, like she was some little kid. Needless to say suddenly the SM's voice comes over the walkie talkie and CSM "insert name" is not coming back EVER - "meaning me"! At that point the AM I was speaking with before the statement was made over the walkie said "are you sure you don't want to go home and think about it". Then in the next breath she insulted me. When I heard what the entire store heard I said "that's your SM. Have fun. I won't be back". She says "well we thought by hiring older people for the front end!" She was still going on. I was out the door.
Walmart abuses their staff and takes liberties with lunches and breaks. They do not want a union to step in because if they did none of what goes on in these stores could or would go on. There are many people unlike myself who have to stay at walmart to pay their bills and support their children, sick parents and even themselves. Their gross negligence of the business practices, ethics, and principles are now the reason I understand Staten Island, N.Y. would never tolerate a store being placed in the borough. The only take away is their corporation will hire individuals with development disabilities; caution needs to be taken in these matters because just like with regular employee's time, breaks, lunch, and days off will be abused.

I love this site. Reading about employee complaints and how they get upset over this loser company. I mean, come on. Its not like this was ever a great company to work for and things changed. This place is for people who want a part time job to supplement their income, or for people who collect Social Security Disability and are allowed to make up to $1000 a month and not affect their benefit. Believe me. The only employees who are safe are the ones collecting disability because Walmart gets money from the government to employ them. I love when people act like they were the best employees ever, and then get fired over absences. And their excuses are hilarious. Its like "emergencies" only happen when they are teetering on their 9th to 10th absence.
I worked at a Walmart in Eastern PA, for two years and it was amazing to see some of the people who came through the doors. People working their 15-20 years, not making enough money to get by, so they collect welfare. Like seriously? There is no other job you can get? Kind of shows the intelligence (or lack thereof). If you feel you are doing the best you can, and things aren't working out, QUIT!! Stop acting like this is the only job out there. Again, it's hilarious.

If you are looking for even just a temporary job don't apply at any Walmart! I worked at Walmart for 1 year and 5 months. When I applied I disclosed that I have a misdemeanor from almost two years ago. They hired me as a cashier. When I applied there I already had in mind to eventually transfer to the pharmacy since I went to school for pharmacy tech. So two months ago a position opened up for pharmacy associate so I transferred. They did a background check again. Everything was fine, but of course the background clearance was pending. They let me stay in the pharmacy for one month and by the end of May they send a lady from corporate to do an investigation on my charge.
Walmart's legal department wanted to know more about it. I explained to her everything that happened. She was pretty much laughing in my face most of the time telling me she definitely thought they weren't going to let me work inside the pharmacy ever again, so of course I ended up getting fired. Now I'm on unemployment and 1 month later I get a letter from the Edd that Walmart is appealing my case that they don't think I'm eligible to receive benefits. They are a complete nightmare. Stay away from Walmart.

First I was hurt on the job. I did something (torn) to my left shoulder which now limited me to using my right arm that is disabled because of Post Polio condition. Second I was out of work filing with Sedgwick for an leave of absence. I am a veteran and my medical concerns are handled by the local VA. I was told by the VA that I had a bad strain and it would take some time to heal. I informed the employment office and asked about some work that I could do that would not require raising my arms. They said they would check.
I received a letter from Sedgwick that was dated July 14 saying that they were closing my account BECAUSE they received a notice that I was terminated from my employment on July 11 only a couple days after I visited the personnel office. I was shocked at this. Called Walmart. Nobody would talk to me but would have someone call me. To this date I still haven't heard a word or received a notice about being terminated. As employers they have some work to do. I am contemplating filing a complaint to the Dept.of Labor.

My name is Enrique **. I'm a former Walmart associate. I was terminated twice in less than a month. First termination was for scheduling. My mgr changed my days off and forgot to make the change on the schedule. I was terminated for 2 no calls no shows. When I asked why my badge was saying invalid when I swiped, my mgr said "You got terminated." I asked why. He said "I don't recall the conversation of the schedule change, so sorry business is business." I went the next morning to speak to the store mgr. He wasn't there so I spoke to the hiring mgr, showed her the messages. And right away she reinstated me. One mgr made me feel uncomfortable because every moment he got he would tell me, "Any mistakes Enrique and you're out the door."
Today I was terminated for 20 dollars in the self-check. As I paid for my Gatorade I inserted money in the self-check and 20 dollars came out. I was a little confused because I couldn't remember what I put in the self-check, so I took it not thinking anything of it. Also got a mousse, put it aside to pay for later. So I put it aside and left it, but it never left the store. The donuts I'm being accused of stealing I paid for. I was forced into writing and signing a confession when I did nothing wrong. They told me if I didn't sign I would go to jail. But if I sign I only have to pay 24 dollars. I asked why they were doing this to me, they said it's business. I was interrogated for hours in a room and was not able to leave until I told them what they wanted to hear. I was upset, anxious and just wanted out but I couldn't leave or call anyone.
I would like for something to be done for the way I was treated. I had such a bad experience working for Walmart in such a short time and don't want anyone else experiencing what I experienced in my time with Walmart. Also I would like for my name to be cleared of all this. Thank you and hope to hear from your team soon. First date termed was 6/7/2016, second date was 6/10/2016.

I started working at Walmart at the end of April 2016. Was just terminated today. I worked in dairy and frozen. I will admit, I had call-ins, but I also had doctors notes. I then heard Walmart didn't accept doctors notes. Besides this problem, I had a manager YELL IN MY FACE BECAUSE I was taking an antibiotic for a deadly infection. My department manager had found out I was terminated and said she was so mad because I was the best employee she ever had. I loved the staff and the job, but that particular manager, I despise. I've been crying all morning about it..

I worked at Wal-Mart in Nashville, AR and granted I did have 2 points for missing when I had a stomach bug and the other 6 & a half were for being seconds past their 10 minutes after policy where ya get a half a point. They changed this policy at the end of January. I believe before it was 15 minutes past and ya got 1/3 of a point. I believe they do this in order to cause people to be late when they are used to one system so they change it to another but that is all beside the point.
On April 24, 2016 my fiance of almost 10 years whom I lived with had a heart attack and then had to have triple bypass surgery. When I called in that night my assistant manager told me he did not think I would be fired but it would be up to the store manager Julie **. I called Julie tonight to try and get my job back being as the reason I had to be away from work was because I was told I would have to travel over an hour and file for leave of absence so my assistant manager Lori ** just took me off the schedule and the nights she was unable to take me off the schedule she excused those absences.
I was told by Ms. **, "everyone has a valid reason" when they go over 9 points but when an associate looks up their points in letters above the points it says, "If an associate goes over 9 points they COULD be terminated". Now that may not be verbatim but the words... "goes over 9 points COULD be terminated" is very much verbatim and I have a screenshot of it on my phone.
Let me tell you a little about my experience before all this at Wal-Mart. When I first started I was told by an associate named Deb to deep zone and check for out of date products. She and another associate named Tammy had a conversation I could not hear but it was not long after that they both disappeared and in a few minutes walked past my aisle I was working on the way I was taught to by Deb and Tammy said, "What are you doing Berta? You cannot fix it all". I told her I was just doing my job. She said this very rudely and made the comment everyone else was finished and going to the other side of the store. In a few minutes my assistant manager Kenneth ** came over and rudely said, "Are you going to finish this tonight, Berta?" I told him "maybe" then I continued to tell him what Deb had told me and what Tammy had rudely said in front of the other associates... trying to humiliate me.
I had many incidents similar to this even though I tried my hardest to stay away from others and do my own work. I broke down to Kenneth ** that night telling him I am almost 47 years old and I deserve to be treated with respect. I have 3 sons and 2 grandchildren I am trying to take care of and if friends came along with the job "great". If they didn't "fine." I was there to earn a paycheck. Not make friends.
I was written up 2 different times for tardies. My fault I will admit that. The 3 write up was because I had not zoned as much as Slade ** and Kenneth ** thought I should have in an area. I had never zoned but once before and it was in chemicals and we had had a spill at the beginning of the night. I told support manager Josh ** that I felt some wanted me gone. I am a Christian and they don't like that even though that is not the reason I told Josh. Of course he assured me that was not true and he is one of the ones I trusted alone with Lori **.
I was brought to the office because some guy named Rory said I tried to offer him prescription medication which was not true. I offered him Azo for his bladder which is over the counter like tylenol or ibuprofen because he had told me he had stolen some. I told my managers this when I was called to the office. The next time this man Rory had me called to the office was because he said I said inappropriate things that made him feel uncomfortable but 2 witnesses, Tommy and Deb said that was not true or I guess they would have fired me for sexual harassment which by the way when I was taken to the office for this I was the only female with a closed door and 3 other men in the office. Kenneth **, Slade ** & Josh **. Oh yes they laughed but still that is against policy right there. 3 men in management, 1 woman associate and a closed door.
After that I passed out on the floor for 20 minutes and to this day I believe I was drugged but I just really did not want believe anyone would do that to me. But I think I know who it was now. But the straw that broke the camel's back and caused me to be fired from Wal-Mart was when my fiance had his heart attack and triple bypass. Oh they say they tell you things in orientation but I was told to file leave of absence. I would have to drive over an hour and leave my loved one who was still on deaths door and go to the Wal-Mart store in Nashville, Ar from Hot Springs, AR where my fiance was in the hospital and fill out the paperwork.
I ask my assistant manager Lori ** to take me off the schedule through Sunday night but on Sunday night she text me and ask me if I were coming to work when my fiance was still in the hospital barely 3 days after his triple bypass. Kenneth ** and many more men there think they have more power than the women with just as much authority as they have.
I have been discriminated against for being a kind, decent person that did not get into their back stabbing quarrels and I have most certainly been discriminated against for being a Christian and because my assistant manager Lori ** helped me just as she would any other associate. I have children. Now I am trying to file for my unemployment which will be only $101 a week. I am looking for a job but I am not finished fighting Wal-Mart because it is one thing to tell an associate they have to go fill the paperwork out themselves. Then tonight Julie ** says all I had to have done to file for LOA was make a phone call.
I could have done that but I was not going to leave my loved one and I did go back to work for one night after all this thinking all was well. But Lori the manager who had been helping me and I were off the next night and Kenneth ** went into the system and terminate me. He had told Lori if it were up to him I would be terminated. Told her that on the night I came back. Well he did it the next night. There is so much unfairness and illegal activity at store number 0033 in Nashville, Ar it is unbelievable! When, Wal-Mart fires someone only 2 days away from being able to file for FMLA something is fishy!

My girlfriend has been working hard at Wal-Mart for the past 6 months. She moved from Syracuse to Phoenix to be able to have a place to live and work without being surrounded by stupidity that goes around in Syracuse. Every day she worked tooth and nail to make sure that what she had to get done was spotless and looked over to ensure that the customers at Walmart would have enjoyed stay and to be able to shop and find things that they were looking for. Today she got fired for attendance where you're only allowed 4 call-ins.
Now mind you my girlfriend is 19 and basically lives on her own and I try to help her with rides every chance I got but neither of us are made of money and going back and forth is expensive. Fill you in - she was living in Phoenix which was only 15 minutes away or less. But because of certain circumstances she had to leave her current state and moved to Fulton where she had a better place to live and safer place to live but then became harder to take her to work because it's a half an hour drive to work and back and without a car she can't always make it there.
I go to college. I have my own job and other responsibilities that make it hard for me to help and what saddens me is when someone that work so hard to just try to stay alive is fired for a crap reason. And even after she moved or make that before she moved she was trying to get a transfer to the Fulton Walmart which was rejected which is weird considering that Walmart has a policy where their employees are protected - which is seemingly a bunch of crap because for almost 2 months she tried and tried so very hard to get the transfer she desperately needed to be able to continue to work for the same company but at a different location. And if that's not devotion I don't know what it is.
They were completely unfair and uncaring and the only reason why half the people I know go to the Clay Walmart was because of her. Their loss because she's a hard worker and she's just trying to make a living to get by. I kind of wish I could contact the CEO but I know it's not going to happen. But I'll tell you one thing: he's probably only concerned with the numbers and doesn't give a crap for anyone lower than them. It's all about humble beginnings or at least it's supposed to be because that was Sam's dream. Sorry Sam. Book corporate ruined your dream.

I have been working for Villa Rica Walmart for going on 1 yr. But as of recent times, I have watched as my girlfriend and other family members have been harassed and repeatedly embarrassed by a self-checkout cashier named Michelle at my local Carrollton Walmart. On 5/21/16 I was off the clock and at the Carrollton Walmart and witnessed this same cashier be rude and ugly to my girlfriend when she attempted to show her her ID which was completely visible from her wallet. But this cashier ordered her to take it out for her to see.
She took out her ID and held it up to the cashiers face so she could see it. But the cashier said she was far-sighted and couldn't see it, ordered for it to be taken farther away from her. My girlfriend did that as well. But also asked her what the issues was and why wouldn't she actually look at the ID. Instead of looking the cashier stomped to the self-checkout register and told my girlfriend "You know exactly what you did. That camera saw you do it. And they're gonna pull that camera and see too. I will take care of you. Don't you worry." Then continued to stand there and tell my girlfriend off.
When I stepped up to the register she told me to go sit down. When I asked her why she was doing this to us, she just kept telling me to take my ** to the bench and sit down. She repeatedly told me to take my ** and sit down because none of this was my business and that I needed to mind my own business. She swore at me. I swore at her. But not once did a member of management come over to us where she claimed she had called them to. Instead my girlfriend walked her grandchild in the stroller over to customer service and demanded to speak with someone.
I ordered the cashier to cancel my girlfriend's order and collected her items in her cart and took it to her at customer service. We stood there several minutes before a manager came up to us. We explained our situation and that this cashier constantly harasses my girlfriend when we are in the store. After several minutes the manager re-rang up our order and we cashed out. We gave our names and my girlfriends number to the manager. She said she'd call in the next 2 or 3 days to see what was going on. But I felt uneasy with the situation so I called and reported it to my store (Villa Rica) and was told they would also look into it. But when I got to work today (5/22/16) no one said a thing about the situation.
At 1030 pm I was called into the office and told I was not terminated but I was separated from employment at Walmart for gross misconduct. The harassing cashier told the manager that I threatened bodily harm to her and continued to threaten her. Now I have been ordered to have my girlfriend write out a statement of the incident and any witnesses to the situation and just maybe my store manager will give me back my job. No investigation was done in regards to this situation, nor was my girlfriend contacted by corporate in regards to this situation (she called corporate while we were still in the store after this situation occurred). No security, police or otherwise were called to the front or for that matter nor did the manager know why we were even having a member of management paged to the front.
The list goes on... Yet I no longer have a job because I defended my girlfriend from a cashier who was threatening to have her taken care of? And who laughed as my girlfriend walked out after making 2 more purchases and told her "I told you I would take care of you." and continued to point at her and speak ill of her to another cashier on self-checkout? The list goes on... How is this even right?

I only worked for Wal-mart for 7 months. When I was first hired on, I was a part-time cashier during the day. But I have Crohn's disease and they were scheduling me all hours different days and my body could not handle the strain. I went a couple of days working until 11pm and having to wake up early to get to work by 7am. Mind you I walk to and from work so it takes me a minute to get home and don't get much rest in between those shifts.
So I put in my preferences and changed my availability to overnight as it was a set schedule every week, and full time. For 3 months I got no answers as to whether I was getting pulled over night or if anything was happening. I finally got pulled overnight after the raise to $10. So I was supposed to get a 50 raise for doing so, and for 2 pay checks I never received the $10.50, only $10. I was told it was getting fixed and it never did. I got fired because of too many absences because I was in and out of the hospital for my crohns.
My boyfriend also worked in the meat department for a while and has stretched ears. He had his headphones in his tunnels (gauges that stretch the ears for those who don't know) and a manager went up behind him and pulled the headphones and said he couldn't wear them on the floor. If the headphones had caught the gauge at the right angle, she could have ripped his ear lobe.

I have worked at Walmart for nearly a year and put my two weeks in today (which felt great). I have never worked somewhere that treats their employees so poorly. This company makes you watch pre-employment videos which claim how "great", "friendly", and "safe" they are. I began in the grocery department stocking where I had no issues. I began having issues when I was moved outside as a cart pusher.
3 years ago I was in a bad car accident which heavily screwed up my foot, being in a position that constantly pulls slightly uphill and in all weather (affecting the arthritis) was a bad position for me. Upon bringing this issue up to my manager she was very rude about it. I was told I would have to quit and could not move to any of the many open positions in the store. I dealt with the position as long as possible and was written up twice for being too slow. I told the manager I was in a lot of pain due to the position and could not keep up, she didn't care and told me I can't transfer due to this write up.
Not only has my foot been an issue but when I lifted a shelf my back was hurt and I could not work anymore. Walmart told me I would have to see a doctor of their choice (illegal) to receive workers comp. My chiropractor even informed the managers of this. Walmart claimed it was not their fault as my back was "previously hurt". It does not have any record of injury or pain at all. I had to pay out of pocket what MY insurance wouldn't cover.
Why I chose to quit was because of those and their "budget cuts". For 5 months I have gotten nine hours a week. Try eating and paying bills on nine hours a week. I asked a manager when this would change, she claimed it would change very soon. The next week I received four and a half hours. This is a place I will NEVER recommend. Stay FAR away. This Walmart is in Millcreek Pennsylvania.

I was fired Friday for leaving work on Wednesday to go to the doctor. I did not inform management that I was leaving, but I was so sick I didn't have time to wander around looking for one of them. My husband went to Wal-Mart to get my prescriptions and to show one of the assistant managers my papers from the doctor. She was rude and said that it would be a problem because I didn't inform anyone. I went back into work though and stayed till 11 pm. I called the assistant manager of my area the next, which I had off, and let her know and she said "okay". I went to work the next day, Friday, and was terminated.
I had a previous coaching for writing a note about the proper way to do a few things and it offended one of my coworkers whom I have complained about numerous times to my department manager and assistant manager about his hateful, aggressive attitude towards me and his plain out ignoring me to which nothing was ever done. I believe it was retaliation and everyone I know thinks they were just looking for a way to fire me. Management has always been rude to me. My department manager doesn't care what goes on his department. Most of the time he can be found on the floor doing nothing but chatting to the co-worker I have complained about numerous times.
Favoritism is really bad at Wal-Mart and I pity those that work there. They do not care about their employees like they say they do before they hire you and if Sam Walton were alive today he'd fire half of the lousy management that's working there. Wal-Mart listen up: you cannot treat people this way! I, and others, demand fair treatment!

I have been trying to contact someone who could help me with my situation so if anyone can help me please let me know. This is so messed up. Walmart was the first retail place I have ever worked for. With being in a new state and needing a job to pay bills I took it. Well to my story. I started working there in October 2015.
Well I didn't want to be a cashier but that's what they needed help on so I insisted to just take it. Well the raises went through to 10.00 an hour and 9 occurrences and they said it applied to me in my paperwork etc. So after 6 months when they are suppose to give you full time option they call me in the office 7 days later after my 4th occurrence and told me they had to let me go, I was like okay. So I turned in my badge and vest and went home.
When I got home I looked up all my reference numbers and I only had 2 call offs since the new policy started. Contacting corporate don't seem to work. I'm thinking about a lawyer. I busted my ass for them people. I wasn't just a cashier. I was all over Walmart. I took shifts when no one wanted to work or do a no call no show. I was the fall-to girl. The manager of the front end has favorites and I wasn't one. So needless to say they let me go so they didn't have to give me full time but used a ** excuse.
I don't want my job back there even tho they told me to reapply in 6 months. But something needs to be done with that place. I have a list of wrongs at that Walmart. Oh and when someone does come in to check on everything it's the same person and they schedule the time and date that they'll be there, so you know all the "employees" are on their toes so they don't get into trouble. Someone please help me get a hold of someone. If anyone can help. Thank you.

My friends and family shop at Wal-Mart and they are very happy with the store. Sadly enough, the supervisors ignore the cashiers having the cellphones laying there by the terminal at checkout. They FaceTime with friends as they scan the merchandise. This leads to mistakes. The supervisors need to crack down on this behavior since Target, Winn Dixie, and Rouses never allow their cashiers to play with their phones while at the registers.

I work 40 hours a week, listed as a part-time employee. I don't receive benefits. This is illegal. This is their way of saving money. In addition, over time is pushed to my next pay schedule. This also is illegal... major issues. I am studying Industrial Psychology. I can't wait to tear them apart... legally.

I have worked for Walmart for 1.5 years. After issues with an Assistant Manager I tried to change departments for five months. My AM only gave me excuses why I hadn't been transferred. They cut my hours from 34 to 9 for 2.5 months. When questioned management gave only excuses. They cut all hourly associates hours. This lasted until the second week in March when management requested me to transfer to the garden department. I have all day testing this week and tried to use my PTO as soon as I found out. My AM said that I would not be able to and I would have to find someone to switch a Saturday shift with who is not working. I have been dealing WM's BS for 8 months now. Stay away.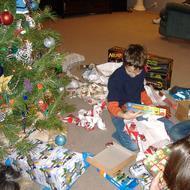 I worked for Wal-Mart for 14 1/2 yrs. When I started they seemed to be on the right track, they seemed to care about their employees and knew what the word INTEGRITY meant! But in the last 6 or 7 years they've took a complete nosedive. It's all about Wal-Mart and nobody else matters. The words integrity and fairness are just words in the dictionary! I'm 61 years old and in the last 4 years had my share of health issues from a heart stent, diabetes, and stroke, and was on intermittent leave of absence.
I was employed there from August 2001 to March 2016 - just 6 months from my 15 years at which time I would be fully vested in Wal-Mart and less than a year before I planned to retire as I have neuropathy in my feet and starting in my hands. 62 was my goal if I could make it that long without applying for disability! Wal-Mart knew this and in the last 5 months I worked there tried to fire me three times!! And here I am with all my retirement plans up in smoke. I work in a right to work state (Indiana) which pretty much allows them to get away with whatever they want!! I wasn't treated fairly and have a half dozen fellow employees that feel the same way and are willing to give statements to that effect. I can't identify with other Wal-Marts, but after this I find it hard not too! As for the management of this facility they should be forced to do what they make us do.

I've been employed since November 2015. I started off as most new hires do... with hopes that maybe I can make a stable career in retail working there. Then I started noticing changes that they claim in orientation, doesn't exist. A very evasive store manager, breaks and lunch not being followed according to policy, refusing to acknowledge time off requests and being "forced" to work in other departments without proper training. The biggest issue to date, is as follows:
This week is a pay week. and my form of pay is direct deposit. I never received my deposit! I tried calling payroll, who directed me to my store personnel office. They're telling me I have to wait 24 to 48hours. Problem is... I've already been waiting approximately 60hrs prior to finally being able to actually catch up with personnel. I've tried reaching out to my store manager about my missing pay but as with every other situation, he remained evasive until his shift ended.
Also for the past month, I've been trying to let them know that I can no longer work Sundays because of changed daycare availability. They've completely ignored that... and marketing will not address the issue. I call corporate and they just refer me back to the same store manager who's evading everyone! On the topic of my missing pay: I'm on public transportation... just like about 65% of Wal-Mart employees. There's been no attempt to pay me for the 61 plus hours owed to me and I'm forced to miss work due to no money for transportation... And can't pay ANY of my other bills nor can I handle the important things like food and diapers for my child. I'm in the process of looking for new employment, as well as trying to take legal action against Wal-Mart for failing and/or refusing to pay the wages already owed to me!!

I just started working at WM #1240 a few weeks ago. I did not receive adequate training and was bounced around from dept. to dept. like a ping pong ball my first 6 shifts. I was then placed in OTC, which is fine. The first night, I was scheduled with 8hrs. of freight... Yeah right!! I had seen less freight on a 12hr. night and I was by myself! Obviously not familiar with the location of items, I was not able to complete the freight alone. Toward the end of my shift, another associate was sent over to "help" me. In the entire 8 hr. shift I worked, I saw my manager maybe 3 times. The following night was a 1 truck night with virtually no freight in OTC so I was working overstock. About 3/4 of the way through my shift, I'm called into the ads office just so my manager (same guy from night before) can tell me that he doesn't "sense the urgency" in me to complete my tasks. What the hell do they expect? I just barely started working there.
In my first 6 shifts, I worked 4 different departments. I had no actual training on anything. The first time I was alone in a dept. I didn't even have a Gemini because no one had explained to me how to get my hands on one! Then they look at me as though I am committing heresy for not being able to work all the freight! Anyway, when I was called into the ads office and told that I was going too slow, after busting my ass every night that I worked I made the decision to walk out. I refuse to work for a company that has absolutely no respect for the people that make things happen. If it weren't for the associates, mgmt. wouldn't have jobs themselves. I refuse to work for a company that does not take care of their employees. Needless to say, WM is most definitely no longer in the cards for me.
My first day on the floor, I was told by a 2nd shift employee that 3rd shift is spoiled. At first, I was slightly offended because I was 3rd shift, but now I completely understand. 3rd shift management has absolutely NO ONE to answer to. They have the run of the place and can do whatever the hell they want and treat people however the hell they want with no repercussions. Not to mention that support managers and managers are so "buddy buddy" that going to anyone would be pointless. WM is by far the absolute WORST company that anyone could work for. The work itself is not bad but mgmt is terrible!!
Complaints from Wal-Mart Employees Company Profile
Company Name:

Walmart

Website:

http://www.walmart.com/