Consumer Complaints and Reviews

I have never written a negative review before but this situation demanded that I warn others. I ordered shoes, they sent me a belt. I called them and after speaking to three different people, I received a return label. The next morning I drove 25 minutes to return the item at FedEx because they said they could not arrange for it to be picked up at my house. They said the shoes would come in 3-5 business days. I called the next morning after not receiving a tracking number and they said that they couldn't even process the order until they received the belt. AFTER they received the belt, it would take 3-5 business days just to process the order. AND then they said they could not expedite shipping.
When speaking to the manager I repeatedly stated that she should not be apologizing for sending me the wrong item, but should be apologizing because they did NOTHING to rectify the situation. The manager seemed like she was just reading off a script. I canceled the order and AGAIN the refund can't even be processed until they get the belt. After that it will still take several days. They are punishing me basically for getting the belt - they have to wait until they get the belt to see what? That I didn't destroy it? I will never shop with them again. I have never had such poor customer service.

I purchased Gucci Bloom slides in April 2017 for a trip, 3 months later they are peeling on both shoes on the side, how is this possible for a pair of $280 slides??? I looked here first and seen similar issues. I will contact Gucci tomorrow.

I placed an order with Gucci.com in July 20, 2017, and it was canceled without any notification. I called for the reason of cancellation and was told by a customer service supervisor because they cannot verify I made the purchase as billing address is correct and credit card company has approved the transaction. And a more detail reason was that the email address I provided did not contain my first name and last name.

I purchased a Gucci gg belt from House of Fraser in Glasgow. After wearing the belt for 3 hours I noticed marks on the belt. I phoned straight away to House of Fraser and explained the situation. I was advised to take it back to them which I did on a 2 hour round trip. I was advised it would have to be sent away for analysis which could take 6 to 8 weeks. After 2 I received a call to say it had been determined it was my own doing even though I had not been out the house with it on. I was also told if I wanted to pay another £80 on top of the £230 I had already paid they would replace it. I refused and asked to speak to a manager who said because of the short time I had it as a gesture of goodwill she would replace it.
Another 2 hour round trip later I got my replacement. Wore it today and I have literally watched the marks appearing before my eyes but as I was advised if it happened again I would not get another belt. I am now stuck with a defective belt that I have worn for a total of 4 hours this time. I will not purchase another item from Gucci and would not recommend to anyone else either.

I Have a few pairs of slides so this was a horrible shock to my father's day... I purchased a pair to have them in time for father's day. I received them and they look worn!! Are you kidding me? Since they have an animal on it should I assume it has dirt on it to make it more realistic? Looks more like they been used to walk through a construction site. Even if I wanted to overlook this they didn't even get the size right either. I still have them packaged and all but of course seeing the horrible customer service Gucci has they'll chalk it up to it being "worn". Let's see how I can get this handled because clearly they have made a mockery of me.
How do I know I can trust these reviews about Gucci?
851,761 reviews on ConsumerAffairs are verified.
We require contact information to ensure our reviewers are real.
We use intelligent software that helps us maintain the integrity of reviews.
Our moderators read all reviews to verify quality and helpfulness.
For more information about reviews on ConsumerAffairs.com please visit our FAQ.

Gucci is well known as a luxury brand for its trending taste, vivid fashion and leather goods. I was on the HK airport and decided to visit Gucci. I saw a watch which was phenomenal, unprecedented, astounding and classic. I had my eyes on it and went to the sales representative and asked her about it. She said it's a Unisex watch and it's their latest collection and the next moment I was searching the watch online and comparing USD and HKD price.
I left that day from the airport and came back to India and told my father about it and told him I want to buy a watch. So he told his brother who was coming the next day from HK Airport to India. My uncle got the watch for me without checking the piece thoroughly (My uncle is less aware of brands and its products). He gave me the next day. Excitedly, I opened my watch and saw there's a manufacturing defect (pictures attached) and the next moment I was calling Gucci... and I have contacting them from 2 months now and asking them update for the exchange.
Meanwhile, I opened gucci.com to search new products and saw that my watch has been removed from the Men's segment to Women entirely because more of its feminine style. When I had bought this watch, it was suppose to be in Men and Women Section on the website gucci.com (Unisex). I am disgusted by customer service and the long wait. I am tired sending emails again and again and follow up for my watch from 2 months. As a result of such a disappointing customer service, failed the standard of meeting the expected quality and customer satisfaction, I have asked the customer service representatives to refund me for the watch or I'll take legal action against the company. I would appreciate if readers post their views on my complaint.

Purchased Gucci Guilty Black while traveling from Ghana to Accra. The bottle is not having a Spray Head and not able to find out Customer Care address also where I can lodge a complain. It seems like one should not buy the Perfume Bottles from Airport as with the defective bottles. It would be difficult to contact Gucci People. If they are reading it please respond to **. I have a photographs of the bottle and bills as well which I can attach to them for supporting. It never happens but this time it is a very bitter experience. I am based in India. Hopefully will get some reply out of it.

I received the new men's Gucci slippers that cost $190 plus tax as a gift from my girlfriend. Only to find out that I can no longer wear them after the second time because every time I walk in them the rubber rubs on the top of my feet and make me bleed! These slippers are extremely poorly made! The green and red came scuffed up with lines that will never go away and it is extremely easy to get new baby scuffs on them as well! They aren't even as strong as other well known cheaper name brands, not even comparable to the quality of a slipper costing $39.99.
They are ruining my feet & I refuse to not open my mouth about this matter because people shouldn't have to pay such top dollars for a slipper made by Gucci a supposed well-known brand! They feel as if they were manufactured by cheap shops in China! How can you not put a cushion inside of the material? The slipper is dangerous to wear & shouldn't be sold! I believe it should fall under the defective category & should be recalled!!! I uploaded a picture of what my feet look like after wearing the slippers for about 8 hours in!!

I can't find any reviews on Gucci website to know more about the product I want to buy. Can't talk to any staff online while I need consultation. I look for reviews on Facebook, Twitter but Gucci never reply anything. Do I have to go to physical store to ask directly??? Too inconvenient for the digital age... Too bad so I decided to buy from other brands' website offering online service.

Very disappointed of this brand, and the quality of their products; I bought a masterpiece in Paris in October 2015 and it just worked for about 2 months, I know that sometimes products can fail, as a handmade product I know that we are humans not robots and that's ok. What pisses me off is their customer service in Mexico, it is rude, unpolite, and aggressive. After almost 3 months analyzing my masterpiece they wrote me today saying me that my masterpiece was opened by an unprofessional service or by me, and that is not true, why would I do such a stupid thing?? Knowing that the masterpiece has its own 2 year warranty, it is absurd!!!
As far as I know the only ones that have opened my masterpiece are them. So far I am so disappointed of this brand, to me a luxury brand means quality and customer service; I haven't receive any of them so far, just unprofessional services. To me GUCCI is not a luxury brand, they just sell cheap tacky products at high prices. Stay away from this brand!

On September 24, 2016 I walked into a Gucci store to send out my watch for a battery replacement. In January 2017 I spoke to someone in the store, that person could only tell me that my estimate was in. I never asked for an estimate, it wasn't broken I just needed a new battery! I was told that a manager needed to follow up with the repair center and they would call me back. A week later I called on February 3, 2017. I called the store and requested that my watch be returned to me. I was told that the repair department was backlogged for months and that they were sorry for the delay. The best that they could do was get it back from the repair center and fix it locally at no charge to me. I told her I just wanted it back asap, whether it was fixed or not.
It is now February 23 and I visited the store today. The woman that greeted me was more interested to know if Gucci called me to warrant my visit, than helping me. How's about I wanted to buy a scarf for my trip to Napa in 2 weeks, so while I'm there I'll check on my watch! She never got to help me with a purchase, because after feeling like my watch is being held hostage, she pretty much said there's nothing anyone can do about it. She also threw in this bit of information, "it's no one's fault here at our store, but if you repair your watch anywhere else, your warranty is no longer valid". Really, so who's telling the truth? The woman that told me she would get the watch back and repair it locally free of charge, or the one in front of me?! How can such a high end store allow this to happen? I said don't fix it and give it back, and there is a delay to do that too!!
Updated on March 3, 2017: On February 24, 2017 I wrote about my service misfortune. I am happy to report that as of March 3, 2017 my watch is back in my hands with a new battery. Well, it works and no I don't know where exactly it was repaired.

I purchased the Web belt with double G from Las Vegas store. Then, when I came back to Los Angeles, I realized that I also wear high waisted jeans and I need a smaller size for the belt. I didn't even use it once and just cut the tag because the tag was too big to try it on my pants. Anyway, with my receipt, and less than a month, I went to the Topanga Mall store and they said they cannot exchange it because it didn't look like resell-able to them. The reason is that the leather part doesn't look clean to them.
First of all, I never wore it, not even once. Secondly, when I purchased the belt, they folded it in a nice Gucci pouch and a bag which already gave wrinkles to the leather (in other words, they folded the leather part). Lastly, why are we relying on a subjective review of a manager especially in a situation that I paid 500$ for the belt and never ever wore it. On top of it, I just wanted to exchange it so I can actually use something I paid good amount of money. Knowing that many other companies can provide GREAT customer service, I find Gucci's customer service very poor and company oriented. I would rather buy these kind of goodies from department stores like Nordstrom or Neiman Marcus just because of their exceptional customer service that Gucci doesn't have.

I am a regular client of Gucci, but I have to say that because of their horrible customer service I will no longer purchase from them. I've had 2 upsetting experiences in the past week. 1st- I purchased a pair of Espadrilles online, the same size all of my other Gucci Espadrilles are, they arrived and didn't fit. I called to see if I can get a bigger size. They said I would have to PAY for shipping if I wanted to ship them back and then I can repurchase the shoes after they issue me a refund??
I asked if I can return in a store, they told me no store had them. I went to my nearest Gucci store and they had them. The exchange was simple. That same day I purchased a wallet at the store, which they didn't have. They told me I'd be receiving it by Tuesday. I never received a tracking # or anything. When I called they said that they don't send tracking numbers to protect the package??? And that someone had to be home. Am I supposed to be at home all day waiting?? When I can simply track MY package and make sure someone is there when it's in transit. Then If no one is home at the time, I have to call customer service, give permission to change shipping to a FEDEX store and wait until that gets done. Gucci seriously needs to improve their technology.

I recently purchased a GG Marmont quilted shoulder bag from the Gucci boutique in Florence, Italy. My husband and I were sightseeing, so we were dressed comfortably but not sloppily. We're both professionals in our 30s. I'm an attorney, and he's a senior manager at a prestigious consulting firm. I've purchased numerous premier designer bags and in fact was carrying one that day. I'm not a novice shopper of luxury goods who is pitching a fit because her unrealistic expectations were not met. I don't expect the staff to be groveling or overly ingratiating. I simply expect politeness and respect. My husband and I work and spend leisure time in Manhattan and regularly visit high-end retailers there. I can honestly say I've never been treated the way I was at this Gucci boutique. My husband and I are young looking, but by no means do we look like kids.
Upon entering the store, we were greeted. Then a security guard who was at the door followed us into the main showroom. Then he followed us up the stairs. He closely shadowed us everywhere we went. It wasn't even subtle. It was clear we were being followed because they had decided that we were a shoplifting risk. I've never been treated in such a fashion at any high-end boutique and am amazed that Gucci allows such behavior from its staff. While in Florence, we also visited the Panerai boutique and were treated graciously. We purchased items in luxury boutiques in Rome and had a great experience. It wasn't any sort of cultural or linguistic misunderstanding (In fact, I lived for several months in Italy in the past and am quite familiar with its language and customs).
I wish I hadn't purchased the bag at that particular boutique, but we were leaving Florence the next day and purchasing the bag in Italy meant a savings of almost 25% after the VAT refund. It was too good a bargain to pass up, but even still I regret purchasing it there. I've given Gucci two stars because the bag is fantastic, but the shopping experience was insulting. Part of the fun of purchasing a bag for two thousand dollars is going into the boutique, being given a drink and interacting with a knowledgeable and gracious staff. That is totally lacking at Gucci, at least the one in Firenze.

Received a Gucci bag for Christmas 2015. After 6 months of use the handle broke. Took it in to store # 30 for repairs. Repairs took 3 months and many phone calls later was told waiting on parts from Italy. Rec'd bag back after 3 months. Use bag for 1 month and the handle broke again. The piping also unravel from the bag as the leather came undone. Customer service trying to tell me I pull the piping out. Now why would I do that? Would expect better product and service for a bag that cost over 2K. Beware Gucci does not stand by their product. Saw all the other review with the same problem. Will never buy another Gucci product again.
Updated on 02/15/2017: Following up on my previous review on my purchase from Gucci Dec 2015. I am beyond frustrated for a bag that cost 2K that I got to use for 6 months. Use bag for 6 months the handle broke. Took bag in for repairs at store # 30... Took 3 months and numerous phone call to be told waiting on parts to come from Italy. Don't understand what parts is coming from Italy as when I received the bag back all they did was sew the 2 pieces of leather together... 1 month later the sewn pieces came apart again also the piping at the bottom of the bag came apart... Took the bag back to store # 30 on 12.21.16 again for repairs... Their customer service was the worst I have ever seen... Told me that I rip the piping out of the bag, I told her all I want is for them to replace the bag and was told it was discontinued... She took pictures and said it would take 6-8 weeks...
I call today 2/15/17 and still they have no clue what is going on with this bag and told me to call back in 6 weeks... Style # 323671A00JG1000 is the bag. All I want is for Gucci to replace this faulty bag that was sold to me in the first place... After you buy a product from Gucci do not expect any kind of help from them... You are on your own after sales... For such a high end company their product sure is low end...

I have own my grey metallic Gucci handbag for less than a year, used it a few times, until strap handle ripped and chain broke off. So, on 05/06/2016 I took it to Gucci store#716 to have it send off for repair at their only repair facility in the entire country. It took until I reached out to them once again and again to get a response on 09/13/2016 with a notice to pay $85 payment repair so I did on same day. Since then, It now has been a little over 3 months and per repair Dept, my hand bag it's still waiting to be repaired.
I'm deeply disappointed with this, such a prestigious company, running a complete mess at their repair facility. As a GUCCI consumer, PLEASE DO NOT USE GUCCI to SEND YOUR PRODUCTS IN FOR REPAIR. It would totally lose its value, since it will be on hold at repair facility for over 7 months. My intention with this, is for GUCCI to stand for all of us, customers who have a product waiting/holding at their repair facility get it send back to us. And make up for lost time, and product value with some type of compensation. I hope we can be heard and taken care of. Thanks.

I am appalled that I've been waiting six months for Gucci to repair my bag. I've called the company a total of 25 times and visited the Gucci store 5 times to inquire about my handbag. They stated that they're waiting for a piece from Italy for the last six months. I'm done with Gucci and will be taking legal action. I am frustrated and disappointed at this point and will not be buying anything from Gucci ever again.

I ordered a $350 belt online from Gucci that I liked less than another that was "backordered" in order to get it quickly. Three weeks later, still no belt. I checked my account today and learned that my order is also backordered, though I never got any notice of that. When I wrote customer service to ask when it's coming and complain, they responded that they don't know when it's coming and it's out of their control (what?). No apology, acknowledgment of bad service, or offer to do anything to make up for the terrible customer service. Not impressed, certainly will not order from Gucci online again.

GUCCI GRAMMY XL BLACK PVD STAINLESS STEEL 42MM MENS WATCH - YA133209. Runs about $1500. I saved my dollars and finally got one to celebrate my 50th birthday! I wore it about 12 times over the course of a couple weeks and noticed the dark finish was rubbing off and the steel was showing through. I called Gucci and they said "YES, THE FINISH WILL COME OFF." WHAT? For a $1000+ watch??? Are you kidding me? But she said YES, the more you wear it the more it will rub off. So unless you want to keep this to look at and never wear, DON'T BUY THIS MODEL!!! #Gucci #Guccisucks

My husband brought me a pair of Gucci bloom slides back in June as a surprise gift. I was very pleased and excited. Just yesterday I'm at work and I look down and the shoe has started to peel apart. I couldn't believe it! I buy from this high end designer often and have never encountered this. These shoes were 280 so I'm not sure how this is ok. I tried calling them only to get hung up on. I emailed 5 different departments only to get response. I'm extremely irked and not sure what do from here but to take legal action.

I ordered a pair of Gucci earrings. I had to snip the band that bound them together to try them. However they were too heavy and I returned them to Gucci. I didn't hear from them and tried to ring on numerous occasions and e-mailed at least four times - I was then told after two weeks that they would not refund the item and were returning them to me as the original seal was broken. I understand they will not accept worn or damaged items but it would have been impossible to try them whilst bound together. A warning should be placed with earrings advising of this!!! Very poor customer service with regard to telephone and e-mail answering. I am disgusted and will never shop with Gucci again - please be aware!!!

This is my first time ordering and it will be my last. I ordered a black bag for my sister and when I opened my package from Gucci it was red. They do not work on the weekends so I called the first thing Monday morning at 8 AM. The guest service blamed everything on the warehouse. They completely threw them under the bus. They put all the responsibility completely on them. Basically what they told me was that if something good happens it is the customer service department, and if something bad happens, it is the warehouse's fault. I was very upset because the guest service department told me that they would ship me another order to be here by Thursday, but they can not guarantee that it will be the black bag. What kind of service is this??
I fly out from America back to China for good and if this bag isn't here before I fly out then what am I to do??? I called back again to check on Wednesday since I had not gotten a tracking number and the man who picked up the phone was very confusing. He started to tell me it would take 3-7 business days for the bag to be shipped out. I was very upset seeing as I was told two different things. Once he realized I had already spoke with someone earlier this week he put me on hold saying "let me take a look at the notes." Why wouldn't he have looked at them when I first called. He gave me so much attitude. He told me it would be guaranteed by FRIDAY morning now, saying that it should be there unless there is a delay with shipping or if the warehouse makes another mistake.
Why is it so hard to complete something so basic? I will not shop with Gucci anymore... I will stick with my favorites, such as Hermes or Louis. At least they do things right the first time.

I have recently purchased a pair of Gucci sunglasses at JFK airport on the way back from my holiday in New York, after very little use of my sunglasses I started wearing them when we finally got some sunshine in northern Ireland. Within a few weeks of wearing them the arm got loose and broke of (please note I treat my Sun glasses with TLC as my last pair I have now 9 years and are still in good condition).
I took my glasses to my local optician who is also a technician in repairing glasses and has supplied Gucci glasses in the past she stated to return as they were obviously a faulty pair and Gucci are very good and stand over their products. I did this send email to Gucci London who came back pretty quickly and my glasses were sent off. But after a long wait they came back to say pretty much it was wear and tear and I broke them myself which is a total disgrace as anyone could see by the condition of the frames they had been rarely used after a few phone calls to London no one wanted to know said I caused the damage to the glasses. The decision was made. My honest feeling was they were a pair of glasses which was discontinued and they did not want to replace as they could not be repaired.
No one I spoke to in London showed any sympathy nor did they show any interest in wanting to replace. I was offered a 20% voucher of my next purchase of Gucci Sunglasses. As we all know the price of these glasses and 20% is a joke. Not only did it take Gucci London from July 7th to the start of August to give me an answer I would be still waiting only I called them back myself and still waiting for a resolution.

I am writing to you as I am shocked by the way Gucci has handled the situation with my grandfathers watch. I inherited a Gucci timepiece from my Grandfather when he passed in April 2015. My Granny had bought him the watch, a blue sharkskin strapped divers watch YA097311 serial number UO70011877, for their wedding anniversary in November 2005.
To be completely honest with you it is a beautifully made watch in keeping with Gucci's high standards of quality and workmanship. I have a few luxury watches and since inheriting it from my Grandfather it has quickly become my favourite. I would even hazard that it as become a token of good luck for me as I wore it to an interview and then appraisal and won a great new job and then a great promotion.
The problem came around when the surround for the window came away inside the watch face. No parts were lost or broken it only became un-attached. I took it to Beaver brooks my local Gucci approved shop and asked them to send it away to be repaired, fully expecting to pay for the repair and more than happy to do so. I was contacted two weeks later to return to collect it. I was very disappointed to be told that they were unable to fix it due to "it is a discontinued model and unfortunately in this particular case there are no longer parts available" and was provided a 50% off voucher to buy a new watch.
I do not understand this as no parts were needed for the repair as the part was inside the watch face and not missing. I telephoned your customer care department listed on the letter and was told that there was nothing that could be done about it, I pointed out the overwhelming sentimental value of the watch and said it did not need parts as it could be fixed without them. I was told it was company policy and that there was nothing to be done. I pointed out to them that the 50% voucher was very nice but what was the point in buying a Gucci watch if in 10 years the model would be discontinued and I would have to buy a new one if it broke? This is no better than renting a watch rather than owning one as I am sure you would agree.

On March 26, 2016 I took my Gucci purse to Somerset mall for an repair. I had the purse for several years and the handle on the purse broke. Something I would have thought to have been a simple repair. A few months past and I call the 1-800 number on the receipt, to get an update. When I called I was surprise to find out that, they haven't even looked at the purse. The customer service rep indicated that they were a little behind and that they would get to it in a couple of weeks.
So, I decided to call back on July 7, 2016 and spoke to a rep who stated that they would looking at my purse next week. Since, I didn't hear anything I decide to call on the 18th. Spoke with a young lady, she stated the purse hadn't been looked at. She said she would put a note in computer to have it pulled, and I should hear something by the next day. Well, here we are on July 22, 2016 and I hadn't heard anything. I decided to call again today on July 26. Turn to find out they sent my purse back to the store not fixed. The lady stated that they couldn't determine if it was authentic, so they didn't fix it.
I am very upset that it took 4 months to look at my purse. It's very disrespectful to indicate that I am sending false good to be repaired! And if it wasn't real, why would the Gucci store in Somerset send it out? As a Gucci employee how do you not know your product, you should know. I spent too much money on this purse, to find out it's worthless now. I can't even carry the purse because of the strap.

After responding to my complaint, this matter has been resolved in a way that I'm extremely happy with.
Original Review
I ordered a pair of the Gucci Bloom Slides and after one month of wear, they started to peel apart. They're 280, so I feel like they should be a good, quality shoe. When I went to the Gucci store, they apologized and told me they would send it back to Gucci.com for exchange. After about a week, Gucci emailed me and told me they would not accept an exchange due to obvious signs of wear. Duh! Of course I wore them! They said that even though the Gucci store said that I would get an exchange, that they could not honor their word. So they sent me back the defected shoes. I'm very upset and I promise to seek action!

I have been a customer with Gucci for years!! On 12/17/15 I purchased 3 items totalling $1500. One of the items valued @ $800 was defective. I reached out to Gucci & was told I can get it repaired @ no charge. It would take 6-8 weeks. During this time I made several calls to find out the status of my bag, which the response was always the same (it's being evaluated). By 3/28/16 not only had my bag not been repaired I was basically told since I'm not paying for the repair, I'll get it when I get it! At this point, I had enough. I told them to mail me my bag as is, which is wrong on so many levels!! I know my $1500 is probably a drop in the bucket for this multi-million $ industry, but it does not give them the right to mistreat people in this or any other way! Safe to say LV has found a customer in me!!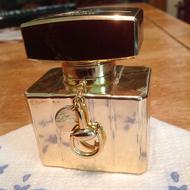 On 3-28-2016 I contacted the company and talked to a representative for Gucci. My problem is a defective bottle. I have tried to use the spray bottle and it leaks no matter how I have tried to use it. It drips so bad, it removed the finish on my dresser. Jeff in customer service stated that because the bottle was open, there is nothing they could do. So I guess I can spend my money with them, I just can't use the product.

I am particular, but I am not unreasonable. When you are paying that sort of money, you should be expecting perfection. I bought a pair of new logo of Gucci sandals in Gucci Westfield Sydney on 31-01-2016. Wore them on the 07-01-2016 for shopping. Sore feet after half hour but have no choice as on the street. After home (2 hour later), my feet got worse due to the buckles and the weight of the sandals.
Back to Gucci today (08-01-2016), asked if they can do something for me. The answers were "No, No" from the customers' service and the manager (after I got the ** from the customer service and asked to see the manager). They said "You have wore them. I am not doctor, I don't know if the sore of your feet caused by the shoes. I did not forced you to buy the products, that's your choice..." I told her "unfortunately today is my doctor's day off, if not I will go to see him to get a doctor certificate". They were so rude... What a customer service.
When I asked "what is your after sales service?" The manager said they have no problem and no complaint from other customer only me. I said "maybe there is my feet's problem not the shoes. But when I wear them, I have sore feet." Another man said, "how about when you walk on the carpet?" I told "do you think when you wear shoes only walk on the carpet and not walk out on the street?" Very stupid and silly question.
The customer service also mentioned that the Gucci made the products, would not tested that nobody has problem. When the manager came out talked to me, she said the Gucci has been tested all product to make sure everybody has no problem when wear them. The answers they both gave were so funny. I am wondering do they know "What is customer service and customer satisfaction?" I did not asked for anything such as refund as unfortunately I know I have wore them even though only two hours. I just asked "can Gucci do anything for the shoes as my feet sore after wore them". At the end, they asked my contact number, took photos and the code of the shoes to send to Gucci in Italy. Ask them to check the products. But they packed my shoes back in the box, asked me to take home. I don't know how are they going to check the product if the shoes are with me? I have no idea.
But anyhow, this is my first and the last with Gucci. No more Gucci. I am LV fans. I have a good experience with them as the scarf I bought has problem. They checked and exchanged straight away with no issues. What's wrong with Gucci? Because I am not Chinese? Not tourist from overseas? The manager definitely is Chinese. And the customer service also either Indonesian or Filipino. Racism? Jealousy?

I bought a $375 belt for my husband's 30th birthday. He didn't like it. I shipped it back within 2 weeks. They are refusing to refund my purchase. They claim that it shows signs of being worn... How exactly??? Be careful!! Don't be the next Gucci victim!!! I called several times, emailed a letter and they are being so Stubborn!! DON'T ORDER FROM GUCCI.
Company Name:

Gucci

Website:

https://www.gucci.com/us/en/