Consumer Complaints and Reviews

I've been with AAFES for years and never had any issues until now. I was out of town and forgot to pay my bill almost a month behind. When I returned I called them to pay my past due amount. I authorized them to withdraw "X" amount and it was confirmed by them. The next day I checked to see if the payment went through and to my surprise they not only took the payment, but also the next payment that wasn't even due. I called and got the runaround. Oh yeah a sorry too. This is illegal!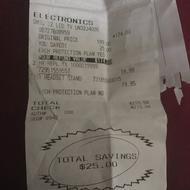 Do not bother getting this insurance. AAFES does not honor it. I purchased a two-year replacement. TV broke two months ago, they said, "Contact Samsung". Samsung approved service centers are over an hour away and open M-F. Close at 5. I work daily. Samsung said, "Call insurance and get replacement now." Asurion and AAFES will not honor their own warranty. Just disgusted that they would do such a scheme. Military at its finest.

DO NOT GET ANYTHING FROM THESE GUYS! THEY ARE SUPER CROOKED. Something happened around 5 years ago which involved me ACCIDENTALLY trying to make a payment with a cancelled credit card. I messed up with that, ya I understand, but this created an unfixable problem with my account. I have called management, talked to the individuals working at the AAFES customer service desk located in the base's PX trying to fix my problem, but all employees that I have talked to about my issue have informed me that the problem cannot be fixed, and I must work around it.
What is the problem? I cannot pay my balance, they will not accept any form of payment to my credit card. I cannot go in because I no longer belong to the Army so the ladies at the desk said I cannot come in and pay this way anymore. I cannot pay online, I cannot pay over the phone or mail, they will not accept my payments. My credit score has dropped 100 from 760 to 649, I owe them 288.25 dollars that is crippling my credit. I have called in desperation one last time looking reprieve, hoping the customer service representative could give me advice. He said I could pay over NFCU's bill pay, I did that and well they took my money but they did not update my balance, so I know for a fact they will take my money, they just do not want to update my balance.
So I am at an end here, I owe 288.25, it is ruining my credit and they will take my money but they will not update my balance. After years of struggling with this issue I have decided to look for a lawyer to help me with this. I have no idea what to do, I do not even understand how a business can do this if you are trying to pay it. This is silly, but the only option I feel I have is to hire a lawyer. I am pretty conflicted by this issue.

Last year, I was stationed in the UK. I did not expect to need a new bed during the time. I would be overseas, but things came up, and I found myself in need of a bigger bed. Several months ago, I began looking for the bed that would best suit my needs and, upon finding out that UK beds are MUCH smaller than American, I turned to AAFES. I found the perfect bed on the ShopMyExchange website but found out that they won't ship overseas. I tried to order the same bed through my local base exchange but was told that the online AAFES had nothing to do with the physical location AAFES. WHAT?! Ok, whatever.
I went back online to the "overseas customers" tab and found out about the program that lets you get furniture delivered to the store, and then you can just pick it up yourself. The only catch was, you had to order through the store. I did the Live Chat option on the website to make sure I understood what I needed to do. The gentleman told me that, yes, the bed I wanted could definitely be shipped overseas, and that all I needed to do was place the order at my local exchange's customer service counter. So back to the store I went. Got to the customer service counter and, while they knew the program I was talking about, they had to send me to the furniture department. I go back over there, and THIS time, they said that it shouldn't be a problem. Wrote down the name and item number of what I wanted and said they would check to see if it could be ordered. IF... it could be ordered.
Up to this point, I had been dealing with AAFES on this issue alone for over a month. When they said they had to see IF it could be ordered, they said it would take a MINIMUM of another MONTH to get an answer. Fine. I waited my month and went back to check. The request had never been submitted. I placed it again and called a week later, just to see if I was being given the runaround. I was told that AAFES didn't find it worth their while to have to ship only one bed. EXCUSE ME?!
What happened to it taking a month to get an answer? Was I lied to the first time or the second? and if I'm the one willing to pay my own money for the item, and the shipping and handling, how exactly is it "Not worth their while"? When all is said and done, AAFES has wasted over 2 months of my time giving me the run around (honestly, if they had given me a straight answer the first time, AND I hadn't got 2 OPPOSITE bits of information from the SAME company, I would have moved on), but they have also lost any future business for large item purchases from me. For a company that's supposedly has Service Member's best interests at heart, apparently it doesn't apply to their overseas customers.

There is current help for those Vets and civil service workers out there for debt clearance live lawsuits. For the Star Card just search current AAFES lawsuits. They are out there and if you worked for them overseas between the year of 2001 and 2008 they owe you OHA Over Sea Housing Allowance if you worked full time. Get them. Do not allow them to take your SSI or your Tax returns. They are the biggest scum of the earth for ripping off Vets and those who protect our Freedoms!!!
How do I know I can trust these reviews about AAFES?
791,307 reviews on ConsumerAffairs are verified.
We require contact information to ensure our reviewers are real.
We use intelligent software that helps us maintain the integrity of reviews.
Our moderators read all reviews to verify quality and helpfulness.
For more information about reviews on ConsumerAffairs.com please visit our FAQ.

Military Star card a credit trap. Had a 2000 credit limit, used my card for military clothing, fuel sometimes. So basically I had a 1800 dollar balance on my card. My last payment was the last month of service of 640.00 dollars bringing it down to 1260.00. I could no longer make payments online through AAFES because my payments were set up for automatic withdrawal and they would always try to take the payment before I was even paid. Restricting me from making payments. I left the military due to a career ending injury after my second enlistment was complete. I worked for 6 months with Lockheed Martin and then we were laid off. Economy bad now. Unemployed with no income. So couldn't make payments on anything. Could not find work. Applied for tons of jobs and nothing.
So I left Virginia went to Tennessee hoping for better results. No work so unemployed for a year. So start working off and on back in Virginia as a truck driver. I have 894.00 deducted from my 2012 taxes. 1263.00 deducted from my 2013 taxes all of it. 2014 they take 1632.00 taxes all of it. 2015 they take 240.00. My balance was only 1260.00. That is a total of 4039.00 dollars. So the account should have been paid right. I already gave them 2X the amount. Well I receive a certified letter that they are going to garnish 15% of my wages for a debt of 1800.00 Dollars. So I was really angry and hate AAFES and will never conduct business with them or any other government agency again. Stay away from the Military Star Card. It has its advantages until you need to pay it off. I have nothing nice to say about them and I wish I never even went in the military. I have lost all respect and patience for this worthless country.

Well I'm starting to say this someone had used my name which is fraud and now I'm stuck paying 800.00. So I did the deed of last year but the irs paid it off now which I never knew about the account at all I get a charge. I've been out since May 2014. Dang it. This is the most outrageous fraudulent thing happened. Why doesn't someone fix this. I'm contacting the white house for this.

I'm not satisfied one bit by the way customer service has been. I've been called to reschedule twice so far, I've been waiting for my delivery for over a month now. They call me at noon on the day they are suppose to deliver and tell me that it was the last package and they didn't have time to deliver. I know the delivery company had nothing to do with AAFES but they played a part. I'm not usually an impatient person but this really bugs me!

I ordered 3 pair of men's athletic shoes at the same time. I received 2 pair - one of which was the wrong size. I have yet to receive the 3rd pair, even after numerous inquiries. It's been over 6 weeks since I placed the order and the status is still "Order Processing". I ordered a Safari Hat with a chin strap and received some sort of Fedora Hat. I followed the return instructions and had to pay $13.05 to send it back. Customer service told me that I cannot be reimbursed the $13.05 because I didn't make a copy of the receipt. I was told that "if I didn't like it, I should call a manager" and was given the number to call.
I called and asked for a manager - talked to a woman named Crystal. She was very apologetic and promised to take care of all of my concerns. It was a Sunday, but she promised to contact the vendor about the missing shoes. She reordered the hat and said she was giving me a discount and waiving the shipping fee. I told her that I was concerned about getting the wrong hat again. She assured me that she was annotating my account and that it would not happen again.
I received the package today... Same wrong hat! The charge did NOT reflect any discount. All they did was take the correct sticker and put it on a different hat. The invoice was a copy from the first shipment. Crystal had told me that she would contact the vendor about the missing shoes and that I would know by Wednesday what the order status was. It's Thursday and I haven't heard anything.
I called and asked to speak to Crystal and of course, she was busy. She is supposed to call me back. I would be very surprised if she did. The treatment that I have received from these people is beyond unacceptable - to anyone - not just a veteran. It is utterly shameful that there should be this low a quality of service - in any business. The whole system need to be investigated and cleaned up. It's a disgrace and I am seriously considering contacting Senator McCain. I am a veteran senior citizen on a fixed income. I cannot afford to finance this company's incompetence...

Called to reset online password. ** female employee was rude, condescending and demanded I repeat account number over a dozen times. Freaked out because she thought she was on speaker phone and someone else would be listening to her being rude. After being ordered to repeat everything a dozen times, give name, rank and serial number, I asked her to repeat it back to me, she refused and said she would not. Apparently, it's a one way- order military and veterans around but can't take orders herself. They have turned the exchange into the VA hospitals with rude, narcissistic employees who get off on ordering people around and demanding respect but giving none, like the ** female 911 operator who hung up on thousands of emergency calls because "ain't nobody got time for this." AAFES customer service agents apparently have no time for customers or serving them, so why are we wasting tax payer money paying them for it?
I asked to speak to a supervisor and was on hold for over 20 minutes while "Susan" went and found another ** female to pose as a supervisor. When I told her she wasn't a supervisor, she hung up on me, but not before I heard giggling in the background. I hope Trump cleans out the entire military system, including our military exchanges. Trump needs to fire all government employees and replace them with civilians who fear being fired for something like this.
I had to call back again several times to tell AAFES I ordered two items and got charged for three and only received one. I wanted to cancel the one I didn't receive because the merchandise was substandard and overpriced and absolutely nothing like the picture or description. It was cheaply made and didn't even work. Employee told me "just refuse it" but I can't because they leave it at the door. She said, just pay to return it. Yeah, with no explanation, no paperwork, no proof it was returned, no refund. Just make it even easier for me to get ripped off even more. This is dollar store merchandise that isn't worth the money and the only reason I thought it might be quality is because it came from brand name store "Office Depot". But apparently they place all the merchandise they can't sell on AAFES because it's online and such a hassle to return and get a refund.

I have used AAFES since 2010 and paid faithfully every month. Then in June of last year 2015, I stopped receiving bills. I called and was told they'd send one right out. Two weeks later I called again and was told the same thing. This went on for six weeks. Then I get a notice from a collection agency and would give me no reason why the bills were stopped. AAFES gave no info except that it was in the collection agency's hands. Now they are going to attach my social security disability (service connected) checks.
I've researched online and it seems they can do so and the worst part is that if you owe $3000, you will end up paying back $10,000 (if you're lucky). They will absolutely not send any info about how much interest you are paying or how much balance is due. From what I have gleaned, the only way to get out of this nightmare is to file bankruptcy. Then you can be charged by another agency years later because your account keeps being sold. I'm sending my congressman a letter to see if he can do something about this fraud.

I bought a bedroom set in September of 2016. I had it delivered today and when delivery guys arrived first thing they said was a complaint that I live on the second floor. The delivery person also said that they only have 15 minute window so all they are going to do is drop the furniture and leave. I didn't expect that so I called AAFES and the customer service woman rudely told me that this is what I am going to get because I have free shipping and I bought the merchandise not the service.
I asked her to transfer me to the supervisor and the supervisor told me that I can send my furniture back on the same truck and because they have free shipping this is the service I am going to get. I simply hung up the phone. This was my first and last time ever ordering from AAFES. And I will take this issue up the chain because AAFES customer service made me look guilty because they offered free shipping and I didn't know they were just going to drop the furniture and only had a 15 minute window.

The music played in the store was so loud that we were unable to communicate with others unless screaming. In addition, not everyone might like the music broadcasted. Furthermore, all exchanges have high prices for cheap merchandise.

I had an excellent payment history with the Military Star Card. Not one missed payment, and usually only used it once in a while as a credit builder. Before we moved, I paid off the card, a 2400.00 balance (we bought furniture), and didn't use it again for a few months. Imagine my surprise when I attempted to use the card to find it had been canceled! I checked my credit score and it turns out, I hadn't paid it completely off. Some 17.00 was left on the card. They canceled my card and "charged off" 17.00 bucks! I didn't pay it for 2 months. The 3rd month? Closed! I had an 8000.00 limit. And my credit plummeted from the high 700's to the low 600's! I explained that as a military card they should understand that after a move some things may get misplaced, that I had excellent payment history with them. Not one missed payment. They will do no NOTHING. They straight up SUCK and tell every single person NOT to get this card!

AAFES has the worst credit card ever! I had applied and received the card back when it was two cards on one! they sent me a chase card with the "exchange" credit card numbers on the bottom of the chase card. I only used the exchange card once at the PX and the cashier was the one who swiped my card I didn't even know the card was two in one. The exchange did a bad job of explaining the whole two in one card situation. So I guess I had used the card during the promotion of buy something in December and you don't get charged till June.
Fast forward to June and I don't see the charge, the whole time I had been using the chase card and paying that off, so when I didn't see the charge I called the chase number. They transferred me to the ECP (exchange credit program) customer service dept. They told me my payment was two months late... the whole time I'm thinking everything was charged to the chase card. The rep told me this situation happens all the time. I checked my credit score the next day and it was down almost one hundred points cause of the "late payment" I contacted the exchange payment dispute dept. and of course they offered no help. So like I said this is the worst credit company ever.

AAFES (the military credit program, called Military Star Card) gives easy credit to military members because the debt is federally protected (meaning they can very easily garnish your wages, tax refund... etc without having to take you to court to get permission). I left the military in a hurry, it was a medical board and it happened unexpectedly quick (given my profession, it was assumed I would be kept in the service). I don't dispute my debt on this card. I dispute that they contacted me re: this debt. When I was active duty I got regular emails for bills and this stopped after I left the service. I never got mailed a notification and of course were moving and between houses as we had to rent and then wait for our new home to be built, to be at our jobs for 60 days before we could the home loan, etc...
Several reasons we had difficulty keeping up with these bills. All my other credit cards send paper bills if we don't pay and they all managed to be forwarded to the temporary addresses and eventually to the final, they also emailed me and called me if I lost their bills in the transition. Military Star did none of those things. 2 years later I was sent a letter from the Bureau of Fiscal Services stating there was a Tax Offset and on that same day I received a letter from Transworld Systems (3rd party collection) telling me I had been placed in collections and there was nothing I could do about, despite that all bills and debt has remediation and dispute process per US Code. The company told me they had not purchased the debt and it was still owned by AAFES so all requests for dispute resolution had to go through them.
When I called AAFES they shamed me on the phone, telling me that I am responsible for this debt and that they send one letter and they do not call. After reading the "fine print" of the credit agreement, it does say that they do not contact people when they move or leave the service and given the high rate of moving that military personnel do in their careers. This feels like a set up for failure, especially considering that many people who get these cards are young, low ranking enlisted who don't have established credit yet. Also, the military puts you in a difficult spot when you enter as direct commission, with over 2 months wait for pay and without any ability to earn money to purchase goods, placing them in the unfortunate position to use credit to help them until their money comes in.
Again, I don't deny there were charges on this card, but this company should be helping our service members, not making their lives more difficult, especially after we transition out. We have to go through hell afterwards to get healthcare, to get jobs, to get the entitlements that came with our service, to repair the damage to our families that deployments and separations incur. I dispute the companies policy and state they did not follow SOP and regulation when they failed to contact me or confirm contact about this debt. I also checked my credit report every quarter just in case there is a bill or something that I've missed and this, to this day, is still not on my credit report. With all those back ups and no bills and monitoring my credit report; at what point am I supposed to know these obscure and asinine terms and rules that no one is reading.

I ordered a pair of Ugg slippers for a family member in New York. I had them shipped, which was supposed to be free, but they charged me $4.95. I ordered her a size 7, but they shipped a size 6. I immediately called their customer service and they told me my family member had to pay to send them back and I had to pay to re-order the correct size. WTH? Long story short I threw a fit! Customer service finally agreed to email instructions to pass along to my family member so she didn't have to pay the return shipping, but its been 3 weeks now and I haven't received anything from AAFES. The deal I thought I got on the Ugg slippers cost me double and my 90 days of return policy is almost up. I will never shop here again! It's sad seeing our soldiers deserve the best, but get treated like second class citizens. Completely ridiculous! I'm very disappointed!

I just received their specials for thanksgiving, honestly all their papers straight to the trash can. I purchased a camera that was in stock and ready to ship, bull full of lies, it's been 12 days and my status is processing, I called their rude customer service and they said oohh your order has been cancelled because we don't have it anymore and that's what we do,"we cancel orders." When not available.Thanks for the heads up, no message, no nothing to make me aware. And the worst it was ready to ship, so 1st time buying through this stink service, honestly last ever in my life. Whoever is buying gifts never trust them you will be disappointed.

I never ordered or would consider ordering furniture online BUT this is the Exchange after all & their in store stock is limited. I ordered Ashley Furniture in 2012. The sofa & chairs had broken support boards when it arrived but who tears into their newly delivered furniture to inspect it: I paid someone to come look at it & repair it at AAFES direction & then they refused to reimburse me until I took it all the way up the chain. Then they told me to give it to CHARITY & they would credit the STAR CARD acct!!!
Fast forward & this is the problem with giving second chances... I ordered Ashley Furniture AGAIN, shipped through a different freight company. The items arrive. There is sawdust all up & down one side of the fabric. Not going through that rodeo again. I call to return it ~ They won't pick it up - I have to pay to freight it back! Oh & the items I bought & received on 11/2/15 went on sale on 11/7/15 ~ I asked for an acct adjustment for the sale & promo offer ~ they literally were going to make me either A) Pay the return freight & I'd have to re-order it or B) take it to my Exchange, return it & repurchase it to get the sale price & promotional APR!!! UNBELIEVABLE - Once bitten, twice shy... what was I thinking?!?

I had my account set up on autopay. They never pulled the money from my account which made it late. So on my credit report, it shows as 30 days past due. I called them, they tell me "oh it's for 28.00", like seriously it's your fault and I'm being penalized because you didn't take the money when it was set up on autopay. I'm cancelling my cards with them and will never go through them again.

I placed an order from Office Depot through shopmyexchange.com on 17 September 2015. As of 29 Sept, I had not received a shipping notification so I contacted the exchange online customer service representative. I was told they did not know why I haven't received any shipping notification and said that I would have to wait 3-5 business days for a response from Office Depot. Finally received shipping status on 3 October but the tracking number was invalid. So I contact customer service AGAIN to get the correct tracking number from Office Depot and was told I would have to wait another 3-5 days for a response from Office Depot on the correct tracking number. So I asked the customer service if it would not make more sense to get on the phone to get the correct information from Office Depot. I was then told that they do not have outside lines to do that. Freaking UNREAL! DO NOT ORDER THROUGH THIS FRAUDULENT WEBSITE!

My husband and I ordered a washer and dryer set from them online and after a 3 week processing period, we only received the washer. We contacted customer services and nobody would do anything. They pretty much played the blame game with a different person or department every time, but still no dryer. They verified every time that it was a set but that was as far as anybody seemed to go. It was sent to escalations but even they did nothing. In short, shopmyexchange.com has horrible customer service and does not provide the items as purchased. They also won't deal with spouses which considering they are a military business is an issue, my husband is deployed so I had a lot of difficulty even getting help to begin with.

I ordered a table and chair set through Office Depot as a ShopMyExchange.com specialty store for a little more than $400. It was also a gift, so I ordered it a bit early. The table "ships," but the tracking number supplied by AAFES doesn't work. It's faulty. 10 days pass. The birthday I needed it for passes and nothing. So I call AAFES' online customer service and nobody has answers. Nobody can locate the table -- thought a simple call to Office Depot should have gotten it done. They tell me to wait 2-3 business days for assistance. That time passes, no help. I call again -- same thing. Wait 2-3 days. Nothing happens.
After waiting about an extra week, I decide enough is enough and file a dispute with my Military Star Card. Unfortunately, they're not any better. No communication whatsoever for a month, so I call. I'm given the runaround again -- "We'll call or e-mail you with updates soon!" But they don't. Another month or so passes and I call the Exchange Credit Program. My case was filed -- but there are no notes that show that somebody has been working my case. I'm out $400 and NOBODY at AAFES or the Credit Program cares. Not a single person. Meanwhile, I still have to pay my Star Card as if that $400 charge is legit. So my monthly bill has been about 30 bucks more than usual. No table, no help, higher bill. That's all I've gotten from AAFES. Thanks.

Ordered a MacBook Air, was told would ship in two days. After no tracking or notification five days later, called *customer service*. They refused to cancel the order and said it would be more than 10 days until shipped. It finally arrived in nine more days, I immediately took to local exchange. Quick return there, however, AAFES TAKES THREE TO FIVE DAYS TO REFUND YOUR PURCHASE MONEY. WORST COMPANY IN WORLD. Fire General in charge of AAFES, hire a civilian who is familiar with customer service such as Zappos or Amazon. Get the AAFES General out now. This company is ripping off service personnel on a daily basis.

I bought a TV from AAFES. It arrived and we left it in the box for 2 weeks as it went in the guest bedroom. We took it out of the box and it looked fine, so we threw the box away. A week later we plugged it in and to our dismay it would not turn on and cracks in the screen were visible. I reported this to AAFES and they would not replace it because I had no box and they said I broke it. You can see it was shipped damaged.

I have opened a Military Star and Chase Credit Card. Because of a deceptive system I was paying on the MasterCard and not knowing that the star card was linked. I believed that since I was paying the credit card, that the star card was being paid. Fast forward 3 months and I'm informed by my credit monitoring service that my score dropped from 805 to 700 because of the star card, even though I have been paying it off by 50 percent every month. I'm so incredibly dissatisfied with everything AAFES. They are a horrible company and I refuse to shop with them again unless I'm deployed.

In January I ordered some furniture. I received it late Feb., I was to get a couch, loveseat, coffee table and end tables. I did not get the tables, the delivery person said it would be in a different shipment. The following day I contacted AAFES about this and they said they would check on it and get back to me. It is now June, I have contacted AAFES via email and phone and seems as though I get the run around each time I call. Yesterday, they now want me to call the delivery company to find out why I didn't get the tables. And of course they gave me a number that did not work. I told AAFES that I purchased the furniture through them and it was their responsibility to find out what is the problem. I am one very dissatisfied customer. I am paying for something I never received and seems as though AAFES really doesn't care. Customer Service Sucks.

I ordered a new PT jacket from AAFES Online on 14 Apr 2015 since the clothing and sales store never has the size that I need. Big mistake. Today is 1 June 2015 and I still don't have my PT jacket. I have sent emails, started a chat with customer service about 5 times, called their "help line" and I always get the same response, "we apologize, a customer service representative will get in contact with you soon." I have not been contacted by anyone from AAFES online to this date. How can AAFES online be such a trash service? Do their employees just don't care? PLEASE STAY AWAY FROM AAFES ONLINE, DO NOT SHOP THERE UNDER ANY CIRCUMSTANCES.

On March 22, 2015 I ordered the Serta Icomfort Sleep System Genius Everfeel Adjustable Mattress. This is a metal foundation that controls the position of the mattress and massage for either a single king-sized mattress or 2 twin long mattresses. The mattress is described as "a firmer feel at the surface. It features a 2" layer of Serta Support Foam below our 1.5 in. Cool Action Dual Effects Gel Memory Foam, The .75-in EverFeel Technology is a difference from the first time you lie down". The mattress has beautiful quilting. This is a high quality bed, Serta guarantees customer satisfaction.
The first night we slept on the bed, it was difficult to find any position that was comfortable, and when we used the massage feature to lull us to sleep, it sounded like we had a cement mixer in our bedroom. More importantly my wife can not sleep on the mattress, in any position. She has suffered from Fibromyalgia for more than 18 years, and lies there awake as pain radiates from all major joints and pressure points that touch the mattress. She is now sleeping in the guest room until we get the mattress replaced. I find my back hurts more than it has in years unless I place additional padding on the mattress beneath me. After 5 nights we realized there was no adjusting to the mattress, that it offered as much comfort as a yoga mat on a gym floor. Therefore on the 27 of April we started searching for a solution. We have taken the following steps to resolve the problem after receiving the bed on April 22, 2015.
1) On April 24, 2015 I called the Ergomotion Customer service described the cement mixer noises and the representative immediately knew the problem. I was told I would be contacted by a local repairman to have the soundproofing foam on the massage motors replaced. I received a call from ** who lives in our community and he repaired the soundproofing on April 30th. During the conversation, to correct the noise, I expressed my dissatisfaction over the mattress, and my inability to sleep and he told me that Serta had a 120 day in home trial. He also advised us to return the king mattress and get 2 plush twin mattresses to use on the foundation.
The iComfort Sleep System by Serta 120 Day In-Home Trial - You can feel confident when you switch to a new iComfort Sleep System by Serta with our 25-Year Limited Warranty and our 120-Day In-Home Trial. This trial program is offered exclusively by Serta to our retail partners, allowing you to experience your new iComfort sleep system in your home for up to 120 days - and still exchange or return it if you are not completely satisfied.
Once your iComfort Sleep System is delivered and set up in your home, sleep on it for a minimum of 30 nights to adjust to a new level of comfort and support. If you are not completely satisfied after the first 30 nights, contact your Serta retailer to discuss your options. I have had this bed in home for 30 days, and it has not improved, nor have we had success in arranging to return the mattress. This return is only for the mattress, not the foundation which we find wonderful.
April 26, 2015. I called AAFES customer service and spoke with an agent, explaining what the problem we had with the mattress, and how we had been told to return the king mattress for credit and purchase two twin long plush mattresses to use on the foundation. I was given the following item #6609426 and told it would cost 1998.00 + 100.00 for oversized shipping. The order was made online that day. We received the order confirmation email that evening and it was item # 6609423 for 1 (one) Serta Trump Home I Series AlvaniPlush Adjustable Mattress Set. We called the next day first thing to make sure that the correct items were ordered.
April 27,2015. I spoke with another representative who told me that the order in the computer was for 2 twin plush mattresses, but I had been given the incorrect item # and price. The item # was for a queen size mattress and he could not determine where the price I had been given came from. I was assured that I would receive 2 twin long mattresses and the pick up and return of the king mattress would be accomplished then. At this point I believed that in about 10-14 days I would receive 2 twin long mattresses and be rid of the King. We were charged for the twin mattresses at this time on the Star card in the amount of $2649.00.
April 30,2015. Local repairman came to our home and replaced soundproofing foam on both of the massage motors on the Ergo Adjustable Foundation. Advised me on how to prevent our bed frame from rattling when the massage was engaged. May13, 2015. Delivery of order # ** Way bill # ** Tracking # ** was attempted by Home Direct, but I refused the order as it was for only one twin bed, mattress and foundation not 2 twin long plush mattresses. It was not even removed from the truck. I signed all the appropriate documents receiving copies of the refusal. I then called customer service and spoke with ** informing her of the refusal of delivery of incorrect items and canceling that order. I was informed I could not order just 2 twin long mattresses but must buy the complete bed, mattress and foundation. We do not want 2 separate beds. I wanted to return the King mattresses and replace it locally.
She indicated she would submit the issue to the escalation department and call me back in 48 hours with the answer. I received an email from ** not an hour later informing me: "Please be advised in regards to your order for item 6609472 Serta Icomfort Sleep System you would have to pay for the return shipping since the item was not received damaged or defective. You can mail the item back to Speed Commerce Attn: Exchange Online Returns 10300 Sanden Drive Dallas Tx 75238. AAFES will only pay for return shipping if the item is received damaged or defective per the policy online (see attached link). If you should have any questions you may contact me directly. Have a great day and thank you for shopping with the Exchange".
This is the type of service I have received during the entire time I have been trying to resolve this issue. Mail the item back, well the post office does not take King sized mattresses. Can't take it to my local exchange, they don't handle those returns, despite what is posted on the link she referenced. May14,2015. I decided enough was enough, and we would return the item to Sanden Drive ourselves. We would rent a truck, get a king sized mattress box to protect it from damage and drive to Dallas. It is just over 2 hours from our home and we were sick and tired of the run around. But before I reserved a truck and bought a box I thought to call Home Direct to verify they would take the item. I spoke with ** and learned that I can't take it back myself. They need a waybill number for returns and no non-employees are allowed at the docks.
As she listened to my frustration from being stymied in all directions she advised me to contact upper management at AAFEES Headquarters. On May 15,2015 I called the customer service number after allowing myself a cool down period, and ** was the first customer service representative I spoke with, I immediately requested upper management and was transferred to ** (22 minutes into the call). I explained the issue, and she stated she needed to call Serta and placed me on hold. She returned with a non answer of "We do not offer exchanges". I once again requested upper management (32 minutes into the call). I then spoke with **, who started with the same answer, so I asked again for upper management (44 minutes into the call) I was returned to ** with ** present, who is a manager (53 minutes into the call) once again explaining the issue.
She told me she would contact Serta and the Warehouse and would call me back. On May 15/16, 2015 called customer service back, asked for ** and spoke with her. She had no answer yet but would call me. I asked for a contact for Headquarters and was given 1 800 527 6790 to call and also her email address since I indicated that I wished to email upper management. On May 23,2015 I have heard nothing from AAFES or Serta since my call a week ago. So I am doing 3 things today, and I am not sure what else in the future. I am sending this description of my experience to **'s email, a printed copy to Thomas C. Shull at his physical address and posting it Consumer Affairs which came up in my search for a way to contact upper management at Headquarter.
I want 3 things accomplished that will resolve this issue: 1) I want to return the Serta Icomfort Sleep System Genius Everfeel Adjustable Mattress and receive a refund to my Star Card for its price; 2) I want a full refund of order# ** which was returned refused because it was not what I had been told I was getting. The order was never taken off the truck; and 3) I want the interest charged to my Star card removed from the account for these to expensive items. The only item that should show on the card is the foundation for Serta Icomfort Sleep System.

Normally I don't write reviews, but I'm so mad I had to. I ordered a TV over a month ago. My status never changed to 'shipped', always saying 'order processing'. I called customer service three times inquiring and they always said "well, it's coming from a vendor so we can not do anything". What?! I bought it from you! So after over a month, I FINALLY get an email saying "your order has been cancelled"... really?! No reason, no sorry, no screw you. I will never, never order from the exchange website again.
Company Name:

AAFES

Website:

https://www.shopmyexchange.com/