Consumer Reviews and Complaints

I recently decided to purchase a puppy and used Puppyfind.com. The website is great. It provides you with listings of every dog breed you could ever want and it is very easy to navigate to get the results you want. I was looking for beagles. The basic search lists all the puppies available nationwide. Good for reference of prices. They also have a location search that allows you to see the puppies in your state or any other state you wish. The best part is you can request updates of new puppies as they are listed but from that you have to sort by state as a second step. I wish you could just tell it you want listings for Oklahoma and that be presorted... but still it made my search very easy. I don't buy pets often but if I were in the market I'd go to Petfind.com first. You can't go wrong.

I came across this site when we started to consider purchasing a dog. We had already decided on breed, age and gender. This website was convenient and easy to search for the perfect candidate puppy. With the ability to send notifications on new listings to the site directly to my email I was able to stay updated and informed of possible breeders, tips and suggestions when purchasing. We were connected with the perfect puppy for our family and a recommended breeder. I would use this site again and I recommend it to friends and family members wanting to find the perfect pet.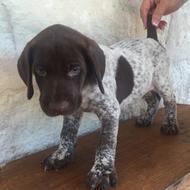 Over the last several days - we went through what we thought was a legitimate breeder - to secure an 8 week old German Shorthaired Pointer Puppy for our daughter. She found their website: ** and we read every testimonial and called and emailed the company over 20 times to confirm details and make sure the pup could be sent safe, secure and healthy. At every turn - they were reassuring and also responded to our concerns with emails confirming the legitimacy of their sale.
After almost 24 hours - they have now extorted $600 for the sale and $1200 for insurance of the shipping. There is no puppy and now we receive another request for an additional $950 for permit ..... or the animal will be quarantined. This is a HORRIBLE scam and shameful that they would go so far to mislead people genuinely interested in buying a quality pet. We have called the police - and filed all of the necessary reports and will continue to pursue with Better Business Bureau and state authorities and will continue with a legal option. We hope others do not fall for this scam and make sure you never ever wire $ to anyone - as if they cannot accept credit cards - then more often than not - they are NOT legitimate. This has been a heartbreak for my children and a VERY expensive lesson for us.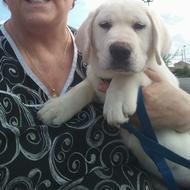 Our pure bred Lab had 11 pups in her litter. As a first time breeder I was afraid I would not be able to rehome them all but I did with Puppyfind! Some were local and some had to be shipped! Puppyfind was so easy to use and increased advertising worldwide. I will use Puppyfind for her next litter. The families who found our pups on Puppyfind were all so grateful. They text me with updated pictures and "lab reports"!

When I push favorites it sometimes doesn't show all of my added favorites. Sometimes it will show one puppy with its name when I have picked a different favorite. It will show two different names with the not picked puppy. Also when I email a breeder they will respond with a different name than the name given under the puppy description (very confusing). Also you should make it so that when a breeder responds about a puppy the exact puppy they are responding to should have a link to take me to the exact puppy they are talking about.
Hello, Thank you for your suggestions. They will be taken into consideration for future site improvements. If the seller removes the listing it will fall out of your Favorites list. PuppyFind is a bulletin board service so we can't control how the seller chooses to respond to you outside of the website. We hope you have found a good seller to purchase from so you can have a new addition to your family. PuppyFind.com Support support@puppyfind.com
How do I know I can trust these reviews about PuppyFind.com?
607,960 reviews on ConsumerAffairs are verified.
We require contact information to ensure our reviewers are real.
We use intelligent software that helps us maintain the integrity of reviews.
Our moderators read all reviews to verify quality and helpfulness.
For more information about reviews on ConsumerAffairs.com please visit our FAQ.

I bought a puppy from Mike/Frank and Sophia ** that was listed on Puppyfind.com. Noted it stated healthy puppies, listed with AKC. In my research, this puppy that was 2 months has been listed for four years with them. My puppy died the day after I got it. If anyone does some research on websites, this puppy has been sold several times and everyone that purchase the puppy, they have died within 2 week period. This is a scam. The puppy's name listed on website is Pink Liliac. Do not buy anything from them. I tried calling, sending messages and they will return any calls.
Hello, We are sorry to hear you didn't have a good experience with this seller. PuppyFind is a bulletin board service and so there might be some bad apples that post on the site. You have the option to leave a review on the seller's account, contact your local authorities, or you always have the option of pursuing legal action against them. Hopefully you will be able to get in contact with the seller to get the situation resolved. PuppyFind.com Support support@puppyfind.com

My experience using PuppyFind was a good one. Breeder got back to me within 24 hrs. We were able to see our new little man the same night. The puppies were not only exceptionally clean, they were already potty trained (pad), and well adjusted. Her home was clean and beautiful and you could clearly see that she not only does this for the money. She truly loved each puppy and asked many questions to ensure that they were going to good homes. Additionally, she provided you with new toys, as well as some with the mothers scent - which proved to be a soothing for him during his transition into his new home. It's been about 2 weeks and he has adjusted very nicely and I believe 100% this was due to the breeder and all the time she took with each dog. I would recommend PuppyFind to anyone looking for a new addition.

I had a very good experience using PuppyFind.com to choose a new puppy to add to our family. Our beloved 15 1/2 year old dog passed away on the first day of spring. The loss of a pet is just awful. Life is less joyful without a dog in it. Both our family dogs had been "rescue" mixed breed puppies and turned out to be wonderful, loving dogs. Acquiring a rescue puppy has become much more of an ordeal than it used to be and quite costly. This led me to begin considering a puppy from a breeder. Through PuppyFind.com I was able to learn about different breeds and once we settled on a breed to locate a breeder.
Long story short we have a great puppy in our family now. It was important to me to avoid shipping my new puppy so I zoned in on breeders within driving distance of my home. I found a breeder who was a great match for me. We spoke on the phone initially and I felt very comfortable with the breeder. Though she was located a day's driving distance from me, it was far enough that I couldn't make arrangements to see the puppies in person prior to choosing my puppy. Instead we did a SKYPE encounter and I fell in love with the puppy I picked. My breeder kept us updated with photos and videos of my puppy as he grew. He is a terrific puppy and I am extremely satisfied with my experience using PuppyFind.com.

We were looking to buy a Staffordshire bull terrier. We came across the website Puppyfind. After looking at reviews and the scams people were getting I was really interested but when I saw a picture of a staffie I just knew she was the one. When we called John he was an older man, really nice and we were suspicious when he said he Not good at technology and can't send too many photos. We did some research, called the vet, found him on Facebook, etc. We went with the deal. Sent the money and was waiting for our puppy to arrive as he shipped her from Baltimore and we live in Vancouver, Canada. We went to the airport and picked her up and she was more than perfect. She is now 8 months old and healthy, happy and my best friend. I know there are scammers out there so people to do your research but there also good people out there. We are soo happy with our dog.

We found our puppy on Puppyfind.com and we could not have been more pleased. The experience was very smooth. The sellers, Barb and Ken ** were wonderful, kind, loving puppy parents and a pleasure to work with. They were prompt, courteous, and very considerate. They even sent us home with puppy food and a bottle of water for the drive. Thank you so much Puppyfind.com.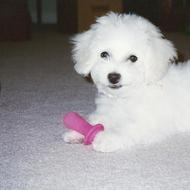 I bought an AKC Bichon Frise 2 years ago from a Breeder in the Seattle area. I was completely satisfied with her knowledge in the breed and completing the AKC paperwork correctly. I was called by others that wanted to buy from her and gave them a positive review of her. Puppyfind.com is amazing and the cost per month is reasonable.

I've been a customer for a couple years now with Puppyfind.com. They have always been prompt and helpful with my complaints or issues. They had a mix-up with my account and within minutes of my bringing it to their attention, it was resolved with an apology. As a small dog breeder, finding reputable companies to advertise with is crucial. Like anyplace that deals with animals, one can find scammers or bad breeders. I have turned in other breeders or scammers and Puppyfind.com is prompt in taking me seriously and removing suspect accounts. I would recommend other breeders and have, to place their puppies on this site.
Hello,
We are glad that you have had good success using the site and are happy with our customer service. We are happy to help! We appreciate your business and loyalty.
PuppyFind.com Customer Support
support@puppyfind.com

I was in search of a yellow lab puppy as close to brand new as possible and I found just that. There was a few situations that seemed a little bit unsecured, such as people shipping a dog I had never seen and expecting a large deposit. However I found a man who was selling a puppy relatively close to my home. Little did I know this particular puppy was a yellow lab with a little bit of golden retriever mixed. Her coat was a lovely shade of cinnamon (gold/brown) and light yellow. She has a pink nose and green eyes. She's so responsive and well mannered. She's just what our family needed. I don't know the name of the man who sold us the puppy but he did say he also breeds another type of dogs in the Springfield, Massachusetts area. I would definitely refer any person to the website and even more so to this particular breeder.

I bought a female JRT out of Texas. The breeder was courteous, and accommodating. We adore our sweet girl!! Wouldn't trade her for anything. The only disappointment was that she arrived with sarcoptic mange. That's a shame on the breeder. That said, my main priority was temperament. The breeder answered all my inquiries about the sire and dam, with pictures. Our darling girl is WONDERFUL!

I contacted Puppyfind with an attorney letter that a woman in MO named Abbie ** was selling stolen property involved in a civil suit. Puppyfind initially suspended her account and a day later let the scumbag sell my puppies. I also must add that they allow the seller to take down negative reviews as I put one up to warn people and it was taken down right away... This is sad. My explanation was they do not get involved in 3rd party disputes however their contract states they can at their discretion so with an attorney letter and a woman who all over the internet has crappy reviews at candycoated doxie.com. How do you allow only the fake positive ones on your site to deceive buyers... They do it for their 20$ a month and it's sad and misleading. I will never list another dog with them again.
Hello, It is unfortunate that you are having a dispute with another seller on the site. All attorney letters are reviewed by the sites legal counsel before any action is taken on a member's account. We do allow sellers to dispute reviews they feel are invalid. If the buyer is unable to provide supporting documentation to support the statements in the review then it cannot be posted. Upgrade status does not affect our customer service. Hopefully the issue gets resolved. PuppyFind.com CS

I have used Puppyfind.com since 2013 to sell my Australian shepherd pups. I have been very successful using this site. People that contact me about my pups are serious consumers. They research what they are buying and make the purchase. I have sold 8 litters and they have went all over the USA. I am still in contact with several of my customers. I highly recommend this site to anyone buying or selling pups.

The folks running PuppyFind.com are the best! They are super responsive whenever I need help with one of my Airedale Terrier puppy listings. I chose PuppyFind.com to list all of my puppies because when I googled "Airedale Terrier Puppies for Sale" and similar variations including misspelling Airedale, Terrier, and even Puppies their website always popped up first. However, I stay with them because of their support. For example, puppy photos sent to them via email get uploaded to my listings within minutes. Give them a try and you won't be disappointed.

Experienced the same thing as many others are stating. Bought a Purebred Chinese Shar-Pei pup, traveled hundreds of miles from home to meet a wonderfully reviewed seller, who promised a lifetime health guarantee provided you brought the pup to your vet within 2 days, when I did, we found out he had fleas and roundworm. The seller was a guy named Mike **, and his sister Sophia ** from Collierville, TN. They never answer the phone or messages. I guess the health guarantee is out of the question, not even sure they gave the pup the shots they said.
I left a review on Puppyfind.com and it was immediately taken down because it was deemed invalid. Tried to register the pup with the AKC paper I was given but it must be fake because there is no registration number for the pup. The site's number is real, but probably not their dog, the dam's number is fake. Puppyfind is on the side of the seller, they don't care at all about the puppies or the buyers. I have been trying to deal with a representative from them but she pretty much told me I'm a liar.
Hello, I'm sorry that you did not have a good experience with the seller you contacted. PuppyFind.com is a bulletin board service and is only meant to be a means of contact. We do allow sellers to dispute reviews due to the abuse of the review system, but if the buyer is able to provide proof of purchase and supporting documentation for the statements in the review then the review can be reinstated. If you have documentation you would like to provide please contact us at support@puppyfind.com.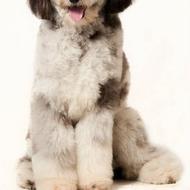 I started using an online company called Puppyfind.com many years ago. This company is GREAT and I use it exclusively. I have used many other online places before- but the response I get from this site is equal to none other! The site is user friendly- the fee has not gone up in all the years I have been with them and I know it's been well over 10 years, probably closer to 15. If I need to ask a question, I get immediate friendly feedback from them and I do not feel like a "number". Nice in this day and age to get what you pay for.
I highly recommend them. They have great discount price for people who advertise regularly and a one month only ad is reasonable as well. FORGET using the classified newspaper- you will get a much better response using Puppyfind and you will have saved A LOT of money as newspaper ads are ridiculous! The site features easy to navigate ad set ups and easy picture uploading. I'm not a big computer whiz and I can fly through deleting and adding to whatever I have online. A+++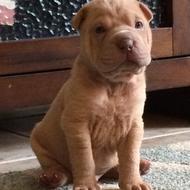 We bought a Toy Shar pei from a breeder in Puppyfind last March 7, 2016. They posted a "rare silver blue" toy Shar pei but brought us a fawn colored one claiming it is how the silver blue looks. The pup was a bit scrawny and smelly. The breeder said she bathe him with baby shampoo. Not wanting to go home empty handed after driving 650 miles from Texas to Memphis TN and disappoint our kids who have waited so long for one we settled for the pup. When feeding time came it would not eat the dog food the breeders claimed it was fed. So late in the evening we had to buy puppy milk. Now he eats puppy food smoothie.
We brought him to the vet last Monday and thankfully he is healthy except for the flea infestation and a healed incision that was possibly from neutering which we weren't made aware of. We called "Mike" the breeder's brother who is the contact person but he was no longer taking our calls. We were given AKC papers that says the breeder is Ms. Sophia **. But I guess that too is no guarantee that they are reputable just because they AKC members. I will contact AKC and check if they are even legit.
Levi is now a happy puppy, gaining weight, and getting more active each day. We are relieved that he is healthy for now at least. But the health guarantee of no amyloidosis that Mike said will just have to stand the test if time. Anyway, I check the Puppyfind website a couple of days ago and was flabbergasted to find that Toy Brock, "rare silver blue" Shar pei who we adopted on the 7th was still posted for sale and already 10 weeks old. The reviews for this seller were all glowing and mostly recent (we believed it).
I posted a negative review yesterday and it was taken down by this morning. It was too late when my husband found out from this site the negative reviews for the Puppyfind website. I have emailed their customer support and like Pilate they have washed their hands. I expect fairness for the part of the buyers. We don't expect to get compensation after we were defrauded from this good faith transaction but we should at least be allowed to leave a fair and honest review which this website seem to consistently deny the buyers.
Hello,
We are glad you have a happy healthy puppy even though it wasn't the color you had anticipated getting from the seller. We aren't seeing a listing for the photo that you are referring to on the seller's account at this time.
We do allow sellers to dispute reviews that they feel are invalid. If the buyer provides proof of purchase and supporting documentation for the review then it can be reinstated.
If you have additional questions please contact us at support@puppyfind.com.

I want to thank you for your site, you made it easy to list my pups and I had multiple calls. I interview all my new and want to be owners. I had to turn away a few but with success found confidence in the owners that had purchased my ACA bull terrier pups. Puppyfind gave great support with a few questions I had, awesome service and priced fair. I was able to find the right buyers for all for pups in less than a 3 week time frame, thank you Puppyfind.
Hello,
Congratulations on finding good homes for your puppies!
We are so glad that our site worked well for you, and we hope to assist you again in the future.
PuppyFind.com Customer Support
support@puppyfind.com

I had 9 Goldendoodle puppies to sell. A friend told me about Puppyfind.com. It was very successful. I sold 5 of the nine puppies through them. The website was very user friendly and the contact information was input after registration so the clients could contact me directly. They were able to see the puppies and I could update the pictures anytime I wanted.

My daughters have wanted a puppy for their entire lives and I would not allow it. After 7 years of their pleading I finally said yes. We found the Havanese breed perfect for us. We started looking for a puppy and liked Connie-61 by the breeder Loving Care Kennel Bev **. We contacted her and she said she was healthy and had all of her shots. She had really cute pictures and she was supposedly registered in America's Pet Registry. After several weeks of talking with her we bought the puppy. Being the first time we had ever bought a puppy we did not know that the breeder had to send us a contract before purchasing the puppy. We changed the name of the puppy to Bali.
On April 20th we picked her up from the airport. On April 21st a vet came and did a check up on Bali. He took Bali and they had tests done on her for parasites. The results was that she was full of parasites TOXOCARA. Until today May 1 she is still with the vet in a Puppy Hospital because she needs medicine to survive. She is very weak because her stomach is full of parasites and swollen.
We wanted a second opinion so we called another vet and he said the same thing and said that her problem was started in her hometown and that they probably did not give her anti-parasite shots because all of her digestive system was full of parasites. Obviously, this problem did not start on the day she spent with us at home. We contacted Bev and we told her the situation and her response was that Bali was healthy. We contact her a second time and we sent pictures of Bali at the hospital and pictures of the poo that was full of blood and parasites and she still has not answered.
As you should know, we are very sad and disappointed because as a first dog the experience should be good not bad and the puppy should be sold only if the breeder is sure that it is healthy. You can probably feel my daughters' pain because after 7 years of asking for a dog they finally got one and could only spend one day with her before she was taken away. Until now we are not a 100% sure that Bali will survive and my daughters are obviously devastated, and of course the money this problem costs is not low. I already spent more money trying to save Bali than the money she cost to buy. What should we do? Breeder won't answer.
Hello,
That's terrible that you received a sick puppy from the seller. You are welcome to leave a review on their PuppyFind.com account if they still have dogs listed on the site. PuppyFind.com is a bulletin board service so we do not get involved in the transactions that take place outside of the site. If the seller has not followed their contract you always have the option to take legal action. We hope your puppy gets well soon.
PuppyFind.com Customer Support
support@puppyfind.com

I have to say, these breeders have become like family to us. We purchased a Pomeranian puppy for my daughter's sweet sixteen and not only did they always send updated pictures and videos of our puppy as he was growing and getting ready to become ours. If I was to recommend a breeder that is interested and love Pomeranian puppy, in a heartbeat I would totally recommend them to anyone. Because they were so nice to send us updated pics, we now are sending it to them. I really hope this review gets put on their puppyfind page as I can't find it. I would love people to know that they care for their puppies and for the people that are buying her puppies. They are from Missouri and they are mother and daughter, their names are Debbie and Michaella **.

I have bought four puppies over the years from Puppyfind and had very good experiences with purchasing happy, healthy puppies. I have also sold a litter of puppies through Puppyfind and that went well also. I had scammers try and get me to send money from both the buyer's and seller's position. Let's face it - scammers exist and not just on Puppyfind. They're all over the internet. Folks need to take responsibility for their own transactions. Be cautious. Demand details & pictures. DO NOT wire or send a money gram which is GONE the second you mail it off! Pay through PayPal - they will take back your $$$ if you are cheated. Hold back some of the purchase price until you pick up the puppy. Research the person/kennel you're buying from. Do your homework. Blaming Puppyfind is like blaming the L.A. Times because the car you bought through their classifieds is a lemon. Take responsibility. It's no one's job but yours.

I purchased a beautiful 3 year old Doberman from this individual and I extremely pleased!!! This dog is all and more than this person said he was! He is very well-trained, well-mannered, and I am able to take him anywhere. He is ABSOLUTELY the best dog I have ever had! He is so lovable and sweet!!! He is so good and gentle with my grandkids. I do not worry about them when they play outside because I know this dog would defend them to the end!
I took him to the vet when I first got him to have him checked out. My vet said he was very well taken care of and was extremely well-mannered. Him and his office staff were very impressed with him! If anyone is looking for a great dog, please check ** out. I could never give this guy enough credit and the praise he deserves! He has continuously stayed in touch with me after I purchased my dog to see how we are doing! This man is really good at what he does and I have the perfect dog to prove it!!! Should I be in the market to purchase another great dog, he will be the first person that I call! Thank you **!!!
Hello,
We are so glad that you found the perfect dog from a seller on our site. That is wonderful!
Congratulations on your new family member!
PuppyFind.com Customer Support
support@puppyfind.com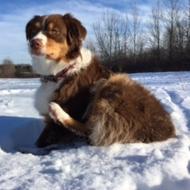 My bought my AKC Aussie on Puppyfind after I was told there was a health guarantee and a great genetic history by the breeder. In less than 1 year, the puppy needed knee surgery on BOTH knees (each knee costs about $2500). I contacted the seller (no response). I put a bad review on Puppyfind after waiting 3 weeks for a response from the breeder. When the breeder decided to sell more Aussie puppies and they chose to take my review down (and another bad review from someone else)... Calling it "Invalid." Yes, so Puppyfind removed the review in time for the seller to sell more puppies with this genetic condition. I'm currently gathering vet bills and written records in an effort to get the review back online before the puppies are bought. Must be nice to pick and choose which reviews buyers get to see. BUYERS BEWARE. Still no response from the breeder and I even included my contact information in the review.
Hello, It is unfortunate that you have not had good communication with the seller and that your puppy requires surgery for its condition. We do allow sellers to dispute reviews they feel are invalid, but repost the ones that have supporting documentation. Hopefully you will be able to come to a positive resolution with the seller and get your puppy back to good as new. If you have any questions regarding the review system please contact support@puppyfind.com. PuppyFind.com Customer Support

I am so grateful for PuppyFind helping me find my puppies the right family homes. I received many responses and was able to choose the proper families. I had many options placing my ad. PuppyFind is very quick on responding back via email. I placed in my ad that I will not ship and you must have a bond before even accepting a deposit. A contract must be signed upon seeing a bond with you and your future family member. PuppyFind should not be held accountable for irresponsible breeders or buyers! They do a great service. My advice... Get references and do your research before purchasing any animal. Thanks so much PuppyFind!

First, I subscribed to puppyfind.com to find a puppy. Then, I emailed supposedly a French Bulldog breeder inquiring about puppies advertised on Puppyfind.com. The "breeder" emailed me and said that her puppies were sold, but one of her past clients was relocating and needed someone to adopt his two puppies. She gave me his email and he emailed me back right away with a long sad story about his beloved puppies that he needed to find a good home for. I took the bait and agreed to purchase them.
The puppy owner then told me to MoneyGram $1200 then he would arrange for transportation. That is when my husband stepped in and found the very same scam online. The puppy owner did not give us his telephone number and when my husband asked for more information, the so called puppy owner vanished and did not return our emails. SCAM! Very sad. Puppyfind.com is not a good website to help people find a puppy. It is a good website if you want to get completely ripped-off!
Hello, We are glad you were able to recognize the red flags in the situation. Please know that PuppyFind staff performs daily scam searches and removes scam accounts as we locate them or as they are reported to us. There will always be some bad apples when using online sites, so there are buyer tips on the site at http://www.puppyfind.com/buyer_tips/. PuppyFind.com Customer Support
If you have additional questions contact us at support@puppyfind.com. PuppyFind.com Customer Support
Puppyfind.com Company Profile
Company Name:

PuppyFind.com

Website:

http://www.puppyfind.com/