Consumer Reviews and Complaints

Recently, our French Bulldog had a litter of puppies and we listed 3 of them for sale. We had some technical difficulties with the listing and customer support was extremely helpful in resolving our issues and getting the puppies listed. After a few weeks, we had received numerous inquiries via the Puppyfind.com website and were successful in getting the litter the exposure in order to find good homes. We would recommend PuppyFind.com for advertising puppies for sale as they seem to have quite a following leading to good exposure and a system that worked for us.

Received in-depth information on many breeders and puppies available for the breed I was interested in. Wide variety of pricing and parent background. Three breeders I talked to were very helpful and payment and shipping were easily arranged. Everything was well organized and all questions were answered. I have never purchased a puppy via the internet and never dealt with shipping, but all was handled by the service without any problem.

I was able to track new litters across the country easily, every day, in my mailbox. Pictures of the dog or its dam and sire are there, as well as the location of the kennel. Two criticisms: locations of the kennels are not on the splash screens and require another step in the process, the search algorithm should allow searching by state or region. Instead every choice is dumped into a single result basket. But a terrific service. I'll use it there next time I go puppy hunting.

I have been searching for a Dogo Argentino puppy (off and on) for three years. Thanks to puppyfind.com, I was able to find the perfect puppy. The puppy was listed for sale by Tasha at TMJ Farms. I can't praise my experience in purchasing a puppy from Tasha at TJM Farms enough! Within a week and a half of our initial contact, I have the most wonderful, healthy puppy ever. Tasha did everything that she said she would do and responded, many times, immediately to my questions. I have never purchased a puppy that had to be shipped before. Thanks to Tasha, everything went perfectly. I would recommend her to anyone who wants a loving well-socialized puppy.

They remove all bad reviews. State you cant write your personal opinion or experience with the seller because it's not documented. So I can't write poor communication but if it was a good review I'm allowed to say great communication. I showed this site proof that that dog was given to me unhealthy. The vet bill dated the day I obtained my dog, and they still removed my post documented or not even after they told me I could resubmit the bad reviews and only state he was sick.
This is bad for buyers because they can write themselves great reviews using different accounts they can create in 5 min but any bad review they request to be taken off and Puppyfind always does and it gives buyers a false sense of them as a seller. Their explanation was it was to stop others breeders from writing false bad reviews to bash them. I told them "all you have to do is ask for proof of the sale therefore that absolves that problem." Because they delete all bad reviews many sick dogs or scammers are getting money through this site. Puppyfind should be ashamed of themselves. There's a special place in hell for them.
Hello,
Thank you for your comments regarding the review system on our site. Your feedback is important to us and will be taken into consideration for future site improvements.
Usually whatever is stated on the vet report can be included in the review if the dates show the seller would be responsible for the problems.
Hopefully your dog is now healthy, happy and doing well.
Thank you,
PuppyFind.com Support
How do I know I can trust these reviews about PuppyFind.com?
742,108 reviews on ConsumerAffairs are verified.
We require contact information to ensure our reviewers are real.
We use intelligent software that helps us maintain the integrity of reviews.
Our moderators read all reviews to verify quality and helpfulness.
For more information about reviews on ConsumerAffairs.com please visit our FAQ.

It is devastating to have to find a home for a pet and PuppyFind.com made it less stressful with all their personal support and great customer service. Any question I had, any request for support they responded immediately and thoroughly. I found an amazing home for my pet within 48 hours of listing. Thank you from all of us!

I was a little concerned about buying a puppy from Puppyfind.com especially not knowing whether or not the breeders were legitimate and carried healthy puppies. After doing my research I searching to find the perfect puppy, I had finally found her. I got in contact with a breeder Stephanie. The process was fast and simple and not sketchy whatsoever. I wired my money to her directly from the bank. I had received my puppy after 3 days. She was shipped to me via Delta Cargo, I was able to track my puppy's every move as she flew from California to New York. When she landed she came with her health certificate and other information and I couldn't have been happier once I seen her beautiful face and those gorgeous eyes. I highly recommend Puppyfind.com however DO YOUR RESEARCH before buying and never ever do payments via MoneyGram because you will not be able to track where your money is going!

I have used the puppyfind app. to both buy and sell puppies. The people who run this service are kind, professional, and fast to respond to questions, and concerns. Anytime I have emailed with a question they have responded in a very timely and professional manner. I love Puppyfind. What people don't understand is this is a service app. They are in no way responsible for verifying all of their users are the world's best people. As with any business you conduct on the internet, you must be smart. Have everything documented and saved in writing. Don't send cash or money orders to someone. Send all correspondence certified mail, with a return receipt... Protect yourself. A good seller will accept a credit card, PayPal, or a personal check. A good seller will respond in a timely manner, keep their word and never be rude. If you have a bad feeling about the situation - if you proceed, do it with caution.
Again document everything and do not ever deal with a RUDE seller. We pay a lot of money for healthy pets. If a seller You are the customer. Without you they don't sell their puppy. The staff at puppyfind is not there to get involved in disputes. But they provide a wonderful website that lists thousands of available puppies and dogs of all breeds. They do a great job. They keep track of how many people view your puppies and tell you every week. They let you know when you should update your ads. THANK YOU PUPPYFIND!

I found a corgi online thru puppyfind.com. The seller was Charlotte ** from Dayton, TN. I contacted her via text to ask a few questions and how to get ahold on a puppy. She explained that I would need to get a cashier's check or money order, take a picture and send it to her. She would hold the puppy and when she received the check she would remove the listing. I complied with what she required. Then a week after I sent my check to her I touched base to see if she had received it. This was the response I received: "I'm going to send it back. You said that you had one in the mail before and I didn't get it. So I lost a sale by waiting on you. I Don't want your money and you're not going to get my dog!"
I was completely confused by this and called her thinking for sure she had me confused with someone else as I had sent the check exactly when I said I had. She proceeded to be very rude and combative on the phone insisting she "lost a sale" because of me. I don't understand how she thought she lost a sale when I was the sale. Delusional I guess.
After we hung up the texts commenced at which time I told her I would write a nice review for her on puppyfind (I did but apparently sellers can have those removed at their request...Doesn't really help the buyer). She apparently wanted the check overnighted to her. Direct quote from text "Knock yourself out. If you wanted it that bad you should have overnighted the check. That's what most of my smart clients do that really want them." There was no communication whatsoever regarding a timeline on when she got the check. If you want to be treated poorly and possibly have a puppy ripped away from you then charlotte ** is the breeder for you. If not, I would look elsewhere.
Hello, I'm sorry you didn't have a good experience with this seller. You do have to have purchased a dog from the seller in order to leave a review and we do give the seller the option to dispute reviews they feel are invalid, at which time they go through the dispute process and may be reinstated if supporting documentation is provided. PuppyFind.com is a bulletin board service and so you will always have a mix of good and bad. Hopefully you have found a new seller to work with. PuppyFind.com

I recently went on to Puppyfind.com after losing my fur baby. I found the perfect puppy and the perfect seller. My new puppy is so sweet, loving and healthy. She was raised in the home with her family and treated like a family member and it truly shows in her little personality. I couldn't be more grateful.

I recently purchased a Teddy Bear puppy. My puppy is extremely adorable and has been easy to raise. I believe this was all part of the way he was treated and raised at the breeders. The breeder was very helpful, and always willing to share pictures and how good the puppy I selected was doing. She was also very informative with information, and answered any questions I had about raising a Teddy Bear puppy. My family is so in love with our new puppy.

I purchased a beautiful Saint Bernard off this wonderful lady. She kept me up to date with pictures and the progress my puppy and she is so pleasant. By far the most beautiful puppies I have ever seen. Very well taken care of. My puppy is now home with my family. Olga flew her to me from Alaska to Florida, and there was no problems at all with getting her to me. If anyone wants a big beautiful Saint Bernard this by far is the only place I've seen to get the best, biggest, and very well manner puppy ever. She is very honest and is now my long distant friend. In fact she has a new litter of beautiful babies and I'm getting another one from her. Get them while she has them, you will not be anything but pleased. I'm so happy we found this website and purchased our puppy. Go to saintbernardpups.com. You will be so happy you did.

Please use caution when using the website puppyfind.com. They seem to only allow positive reviews from previous purchasers which doesn't allow potential buyers to get a full picture of the breeder they may be dealing with. I purchased a Great Dane puppy off their site from Brekendanes. The puppy came to me emaciated, full of parasites, sores all over his body and a torn inner eyelid. Even though I provided vet documentation, puppyfind refused to allow me to post a review as they said it was he said/she said. Vet documentation clearly wasn't proof enough for them. Best bet, find a local breeder and stay away from these sites. I learned the hard way.
Hello, We are sorry that you did not have a good experience with the seller you chose. We do require supporting documentation for all disputed reviews. If the dog was not seen by a vet within the first few of days of receiving it then the condition of the dog on arrival cannot be verified. Hopefully you will be able to come to a positive resolution directly with the seller. PuppyFind.com Support support@puppyfind.com

After unintentionally buying from a puppy mill, I tried to leave a negative review as the only ones on their site (that I used to find my puppy) were all 5-star. A day after posting, it was removed at the seller's request and they made it impossible to get it posted again. Do not use this site without doing lots of research. They make it easy for puppy mills to continue their operations. The woman I bought from has been shut down by the USDA in the past and even the court documents showing $27,000 in fines and and cruelty to animals was not enough.
Hello, It's unfortunate that you did not have a good experience with the seller you purchased from. We do allow sellers to dispute reviews, but if the buyer provides supporting documentation for the statements in the review it can be reposted. We do not support puppymills on the site, but you do have to provide court documentation showing the member has been charged with animal cruelty/abuse in order for them to be removed. If there are additional questions contact us at support@puppyfind.com.

This is the site all of us dog breeders use. Breeders buy and sell on this site and I have made many friends around the county this way. If a scammer lists a puppy, and it is oh so easy to tell, a seller can hit a Scam Alert tab and Puppyfind will pull the ad and investigate. They also will prevent the scammer from sending out any more emails at that point. How do you know a scam when you see one. "If it is too good to be true, it usually isn't true." The scammer lists puppies and shipping at a very low price and when you check out the seller's other puppies, it will be a puppy of many of the popular breeds. Puppyfind also has tips to help you avoid being scammed. And when you buy a puppy you can leave a review of the breeder on Puppyfind.

My friend obtained a Chow puppy from this breeder in Colorado; my sister-in-law obtained a Chow puppy from the same breeder - and this time it was my turn! Jeanette ** in Crook, Colorado is an absolutely dedicated & excellent breeder of Chows. I have had several in my life and this puppy I received from her is perfect in every way. Jeanette did all of the continual updating, including weekly photos; she made it special for little BaileyBoy to adjust easily to my existing three grown Chows; and she has followed up and kept in touch with me to troubleshoot any problems in his adjusting to my family. Fabulous breeder, fabulous puppy! I could not be happier and will recommend her to anyone who is seeking a healthy, well adjusted Chow puppy!!

This was my first experience with a breeder and it was incredible. I was pretty timid finding the perfect breeder having read many horror stories on the internet. Susan was kind and spent DAYS answering all of my questions and this was before I had expressed interest in a specific pup. I still remain in contact with Susan for any questions or concerns I still may have about little Mikkah. It's been just over 2 weeks now and I can't remember what life was like without her. Thank you for this Susan!

I bought a puppy from this "breeder" Rene **, and paid for the dog as well as $350 for shipping. The puppy arrived, the crate full of vomit and the dog barely moving. I took her to the vet and she was given medication and IV. She died in my daughter's arms 36 hours after arriving. I have had two vets tell me that she was sick when she was sent including the vet that tested her after her death. He advised she had the parvovirus and it was extremely severe also that she hadn't had the necessary shots to protect her. She was exposed to the virus 3-10 days prior to becoming sick. Which means the virus is on the breeder's property. The virus remains active in the ground for at least a year and can remain in home on surfaces for up to 7 months. The breeder refuses to take responsibility for the puppy being sick instead blaming the ride on the airplane. Riding on an airplane doesn't cause parvo.
Hello,
We are so sorry for your loss. It is terrible to lose a puppy to sickness. PuppyFind.com is a bulletin board service so we do not get involved in the transaction between you and the seller, but you do have the option to leave a review on the seller's account regarding your purchase, and if they did not keep their contract then you always have the option to pursue legal action against them.
If you have further questions please contact us at support@puppyfind.com.
PuppyFind.com Support

This was a fantastic website and I found about 12-15 puppies that I was close to getting but I had to have a 4 dimension search. You can also use the filters on the website to reduce your choices. My best advice was if you are fairly sure you have found your new puppy contact the breeder immediately. That contact might just put you first in line. I missed out on 3 different puppies by minutes in one case and an hour or two on 2 others. I had a 4 way decision to make. I was in Delaware at my parents house while recovering from my 8th spine surgery in Baltimore. My home is in Florida about 70 miles south of Tampa on the Gulf Sun Coast. I was ready to get home after being away 5+ months. I think that my 4 way search, or just 3, for most new dog owners decisions will help others using Puppy Find.
My previous Yellow Lab went to the Bridge after a very fast battle against cancer found just weeks before I lost her. She had just turned 6 years old and was finally becoming a calmer dog and understood what was required of her all the time. My 4 requirements. Sex: I wanted a female but her color didn't matter at all. Yellow, Black or Chocolate Lab. Female dogs always seem to be picked out first. So I thought the male to female ratio was 65 to 35%. Owners pick their new puppies sex based on many facts, ideas or research. The most important decision a responsible new pet owner is to have their dog fixed. Picking a female so you or your children can see your own dog have puppies are fools.
Cost: Many puppies and some grown dogs and breeding females were well over my budgeted amount by thousands of dollars. But at the same time there were hundreds of puppies below my budget. Puppy find was able to offer thousands of labs for me to choose from. Age in weeks when I would be picking her up: I wanted to breathe puppy breath and see her grow overnight which I have smelled and seen. A puppy between 7-14 or 16 weeks develops, grows and begins to understand home life during this time. I was able to pick up my female puppy between 7 and 8 weeks. It's just like a baby between 8-16 months how much they grow and learn. She is a baby and is no longer with her mother and litter mates. I am now the alpha master in her life.
The new dog parent learns and teaches their new puppies needs during this time. It is a hard time on the owner but also the most important and is so fun watching them figure out the small things. Like holding an ice cube, watching that a tennis ball bounces and can be thrown by me or her, understanding what she must do to get her crunchers. Just about everything in her life is NEW and NO. Puppyfind.com was able to provide more than enough dogs that matched my time line.
The only thing that I thought was not right was that people were putting dogs up for sale who were unborn. You the buyer are taking a chance when you put down a deposit based on past litters and the males and females who have had prior litters. This is part of most peoples 3 way decision. It was getting close to seeing unborn puppies that were to be ready for Christmas. Other than putting up unborn puppies I thought that PuppyFind.com is just about the best puppy finding internet site.
Puppy Find is not just for labs. There are about a hundred other breeds but I only cared about Labs. Getting a puppy at or around or for Christmas is most likely an emotional decision. I think some breeders were raising their cost for puppies to be picked up at Christmas time. Deciding to get a puppy then is kind of like getting a rabbit at Easter. You must be sure as this is a 15 year decision. 4th and last for me was distance. I was going from Coastal Delaware to Emporia, Va then on I-95 to NC border, down 95 to Daytona Beach, Florida thru Orlando and south at Tampa on 75 to Sarasota County. My search outputs along the routes I was traveling again allowed me to make many choices that fit into my search. There were lots of puppies within my choice of 75 miles off 95 or most of the state of Florida. I had to deal with the remnants of Hurricane Matthew while picking her up in Central North Carolina.
It all worked out just about perfectly finally picking her, Cubby, up after taking a 90 minute detour around flooded roads, downed trees, traffic lights with no power and police direction. Cubby is doing great and she may be my last puppy as I am now 55 years old. She is a smart happy puppy, who learns with my teaching, something brand new everyday and we also have made some mistakes but she is working out just great.. You must always remember that all puppies ONLY DO ABOUT 4 or 5 THINGS. Eat, Sleep, Play, Pee and Poop. You need to take them back outside after playing for 20 minutes as they might have only peed when you first went out and forgot to pee again. A puppy has an attention span of about 20 seconds at most. That is it.
When we first got to Florida, her ears were hitting the grass which was becoming a scratching problem. About 5 or 6 days later she had grown enough that her ears no longer touched the grass. Then 5 days later the grass had grown and again she was touching the wet grass with her ears. Then overnight she grew again and her ears are done touching the grass and driving her nuts. Puppy Find was a great help and I could not have gotten so many choices anywhere else on the internet. Trust me I tried. I spent about 4 weeks trying to find a dog on the internet on my own before I really settled in with Puppy Find. Some of my other searches put me on the websites and dogs that were from stores and I know I was on a few puppy mills. But I knew that at Puppy Find I would be OK.

Do not use this site! I was scammed and cannot get any information from PuppyFind Support. The account was deleted and they will not even give me the information that was posted when I inquired about the puppy. I asked for the basic information that was originally public and they are more concerned about protecting the criminals that are using their site to scam people into paying money for deposits for puppies. DO NOT USE THIS SITE! You might get a puppy but you might not, and their loyalty is clearly to the scam artists!
Hello, PuppyFind.com is a bulletin board service so you do have to careful when buying online. We do have buyer tips posted on the site. It's unfortunate the person you contacted was a scammer. We do our best to keep them off the site. Due to legal reasons we do have to have a court order to give out any information on an account. Hopefully the local authorities will be able to assist you in recovering your money and get the situation resolved soon. PuppyFind.com Customer Support

I ask for help in finding a poodle from 6 months to 2 yrs. Received a generous reply and found the puppy I wanted at a price I could afford. They sent me new listing every day until I found her. I went to home to get her. They are sending papers.

I recently decided to purchase a puppy and used Puppyfind.com. The website is great. It provides you with listings of every dog breed you could ever want and it is very easy to navigate to get the results you want. I was looking for beagles. The basic search lists all the puppies available nationwide. Good for reference of prices. They also have a location search that allows you to see the puppies in your state or any other state you wish. The best part is you can request updates of new puppies as they are listed but from that you have to sort by state as a second step. I wish you could just tell it you want listings for Oklahoma and that be presorted... but still it made my search very easy. I don't buy pets often but if I were in the market I'd go to Petfind.com first. You can't go wrong.

I came across this site when we started to consider purchasing a dog. We had already decided on breed, age and gender. This website was convenient and easy to search for the perfect candidate puppy. With the ability to send notifications on new listings to the site directly to my email I was able to stay updated and informed of possible breeders, tips and suggestions when purchasing. We were connected with the perfect puppy for our family and a recommended breeder. I would use this site again and I recommend it to friends and family members wanting to find the perfect pet.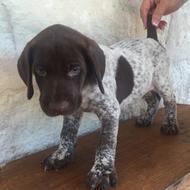 Over the last several days - we went through what we thought was a legitimate breeder - to secure an 8 week old German Shorthaired Pointer Puppy for our daughter. She found their website: ** and we read every testimonial and called and emailed the company over 20 times to confirm details and make sure the pup could be sent safe, secure and healthy. At every turn - they were reassuring and also responded to our concerns with emails confirming the legitimacy of their sale.
After almost 24 hours - they have now extorted $600 for the sale and $1200 for insurance of the shipping. There is no puppy and now we receive another request for an additional $950 for permit ..... or the animal will be quarantined. This is a HORRIBLE scam and shameful that they would go so far to mislead people genuinely interested in buying a quality pet. We have called the police - and filed all of the necessary reports and will continue to pursue with Better Business Bureau and state authorities and will continue with a legal option. We hope others do not fall for this scam and make sure you never ever wire $ to anyone - as if they cannot accept credit cards - then more often than not - they are NOT legitimate. This has been a heartbreak for my children and a VERY expensive lesson for us.
Hello, Scammers are terrible! It's unfortunate you ended up contacting one. PuppyFind is a bulletin board service so you do have to be careful. We do have buyer tips posted on the site to help protect yourself when buying online. Hopefully the authorities will be able to recover your money and get the situation resolved quickly. If you have additional questions you can contact us at support@puppyfind.com. PuppyFind.com Customer Support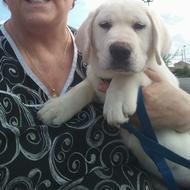 Our pure bred Lab had 11 pups in her litter. As a first time breeder I was afraid I would not be able to rehome them all but I did with Puppyfind! Some were local and some had to be shipped! Puppyfind was so easy to use and increased advertising worldwide. I will use Puppyfind for her next litter. The families who found our pups on Puppyfind were all so grateful. They text me with updated pictures and "lab reports"!

When I push favorites it sometimes doesn't show all of my added favorites. Sometimes it will show one puppy with its name when I have picked a different favorite. It will show two different names with the not picked puppy. Also when I email a breeder they will respond with a different name than the name given under the puppy description (very confusing). Also you should make it so that when a breeder responds about a puppy the exact puppy they are responding to should have a link to take me to the exact puppy they are talking about.
Hello, Thank you for your suggestions. They will be taken into consideration for future site improvements. If the seller removes the listing it will fall out of your Favorites list. PuppyFind is a bulletin board service so we can't control how the seller chooses to respond to you outside of the website. We hope you have found a good seller to purchase from so you can have a new addition to your family. PuppyFind.com Support support@puppyfind.com

I bought a puppy from Mike/Frank and Sophia ** that was listed on Puppyfind.com. Noted it stated healthy puppies, listed with AKC. In my research, this puppy that was 2 months has been listed for four years with them. My puppy died the day after I got it. If anyone does some research on websites, this puppy has been sold several times and everyone that purchase the puppy, they have died within 2 week period. This is a scam. The puppy's name listed on website is Pink Liliac. Do not buy anything from them. I tried calling, sending messages and they will return any calls.
Hello, We are sorry to hear you didn't have a good experience with this seller. PuppyFind is a bulletin board service and so there might be some bad apples that post on the site. You have the option to leave a review on the seller's account, contact your local authorities, or you always have the option of pursuing legal action against them. Hopefully you will be able to get in contact with the seller to get the situation resolved. PuppyFind.com Support support@puppyfind.com

My experience using PuppyFind was a good one. Breeder got back to me within 24 hrs. We were able to see our new little man the same night. The puppies were not only exceptionally clean, they were already potty trained (pad), and well adjusted. Her home was clean and beautiful and you could clearly see that she not only does this for the money. She truly loved each puppy and asked many questions to ensure that they were going to good homes. Additionally, she provided you with new toys, as well as some with the mothers scent - which proved to be a soothing for him during his transition into his new home. It's been about 2 weeks and he has adjusted very nicely and I believe 100% this was due to the breeder and all the time she took with each dog. I would recommend PuppyFind to anyone looking for a new addition.

I had a very good experience using PuppyFind.com to choose a new puppy to add to our family. Our beloved 15 1/2 year old dog passed away on the first day of spring. The loss of a pet is just awful. Life is less joyful without a dog in it. Both our family dogs had been "rescue" mixed breed puppies and turned out to be wonderful, loving dogs. Acquiring a rescue puppy has become much more of an ordeal than it used to be and quite costly. This led me to begin considering a puppy from a breeder. Through PuppyFind.com I was able to learn about different breeds and once we settled on a breed to locate a breeder.
Long story short we have a great puppy in our family now. It was important to me to avoid shipping my new puppy so I zoned in on breeders within driving distance of my home. I found a breeder who was a great match for me. We spoke on the phone initially and I felt very comfortable with the breeder. Though she was located a day's driving distance from me, it was far enough that I couldn't make arrangements to see the puppies in person prior to choosing my puppy. Instead we did a SKYPE encounter and I fell in love with the puppy I picked. My breeder kept us updated with photos and videos of my puppy as he grew. He is a terrific puppy and I am extremely satisfied with my experience using PuppyFind.com.

We were looking to buy a Staffordshire bull terrier. We came across the website Puppyfind. After looking at reviews and the scams people were getting I was really interested but when I saw a picture of a staffie I just knew she was the one. When we called John he was an older man, really nice and we were suspicious when he said he Not good at technology and can't send too many photos. We did some research, called the vet, found him on Facebook, etc. We went with the deal. Sent the money and was waiting for our puppy to arrive as he shipped her from Baltimore and we live in Vancouver, Canada. We went to the airport and picked her up and she was more than perfect. She is now 8 months old and healthy, happy and my best friend. I know there are scammers out there so people to do your research but there also good people out there. We are soo happy with our dog.
Puppyfind.com Company Profile
Company Name:

PuppyFind.com

Website:

http://www.puppyfind.com/