The Puppy Boutique
Brooklyn, NY
Consumer Reviews and Complaints

I drove two hours to this store in Brooklyn NY. I was told by phone the puppies cost was $650. When I get there this guy comes with all this BS talking about fees, surgery price etc. They had told me they had female dogs but had only one which costed over $1000. My daughter really wanted a puppy so we ended buy a male Shih Tzu. They gave me all these instructions. A bunch of vitamins and antibiotic for the puppy. Talking about because all of these puppies were together they could get sick with bacteria etc.
Puppy gets home, he's doing fine and a week after our puppy is extremely sick. They give you papers of the medication or shots they given the puppies which are BS. Our puppy ended in the hospital and us with a $1000 bill. What he had? Giardia and Coccidia. Just great. Our puppy hasn't even finish his medication because he has to be in it for three weeks. SMH. The nerve on these people with their high price sick dogs. They should be closed down and taken to court.

After purchasing my Yorkie in April 2017, within 7 days he was in an animal emergency room with severe kennel cough that turned into pneumonia. We decided to take him to the hospital Saturday morning at 4 a.m. Easter weekend. He was coughing and wheezing and appear to have trouble breathing and was very lethargic. He spent four days receiving IV fluids, medications, oxygen and a nebulizer and just barely made it through the first night. My daughter and wife were in tears. I received a letter from the veterinary hospital that the puppy was unfit for purchase and a healthy bill also over $3,600 for treatments. I contacted the store, spoke with the manager Chris who told me to send all the bills to him and the x-rays and the letter unfit for sale and my bills would be covered because of the guarantee.
After 3 weeks of talking to Chris and the owner Jamie, I was offered $500. I call to speak to Jamie whose then told me he is not a owner. His wife is the owner and now I am playing phone tag with her. These people are impossible to get put the blame between Chris, Jamie and Marie. They have lost my file and all of the paperwork I sent them and told me in New York this would have only cost me $500 because of their contract with the veterinarian who by the way is not open 24 hours or on the weekends. When I explained to Jamie that I was told the dog would not have made it through the weekend he told me, "Well just call my wife. I don't know what to tell you. I don't deal with this" and hung up on me.

When I first walked into Puppy Boutique it looked clean and nice and cute puppies they looked healthy. I was contacting with a staff member about a 700$ dog. When I got there I asked I have reserved a 700$ female yorkie. They said that it just got sold so the next dog was 1,500$. My daughter begged and begged so I got pulled in to getting it. So I stood in line for 1 hour and 30 mins. Some people in there got a puppy and just left but other people got a lecture about what to feed it and had to fill out a huge packet like me.
After about 2 weeks of having her I know it is that she didn't want to eat. And she was very weak and she could barely stand up. After while I took her to the vet and they said to give a Royal Canin. So I started to feed her that but she didn't like it. We went to the store and my daughter got a Dave's Single from Wendy's and she ate the burger with cheese on it. And after I was thinking "oh I should go to another" but we finally found something that she likes to eat. So I bought another one and she didn't like it. So I realized she won't eat at all. So I started to syringe feed her and it was working. But today I fed her and she wasn't eating well, like her lungs weren't like open. She could barely breathe and I realize that her one eye was very weird and glossy. I looked up and it said that she had water on the brain which is common in most Yorkies.
Why would I brought her to the vet they also said that this dog breed should I leave exist because she's from a puppy mill of this is why she so sick. Then when my daughter went to her friend's house the puppy was sleeping on the side of the couch. And I went upstairs the syringe feed her and her mouth was wide open and I thought her heartbeat and she wasn't hurt her heart was beating. I realize that she was so sick and had a severe case of kennel cough because she had a bad cough the couple few days that week.
I believe it's a she is from a puppy mill and her mother wasn't strong enough to have another litter. They probably breed them a lot too much to have so many puppies. If you read some of the other reviews it's the same to my story kind of. This is all why I believe that you should not buy from Puppy Boutique in Brooklyn New York.

I came in to Puppy Boutique to buy a Yorkie teacup for my 6 yo son. After speaking to the staff and looking at a good amount of Yorkie puppies and doing my research I specifically asked to puchase a teacup Yorkie puppy that weight category does not exceed 5 pounds fully grown. I was shown a puppy and was told and guaranteed this puppy to be a 100% teacup and not to grow more than 5 pounds fully grown. I was told they screen all their breeders and their dogs to guarantee breed accuracy. They even went as far as to show us pictures of teacup Yorkies and stated that these are the parents of this puppy. We paid $300 more they asked for this puppy.
Adventures begun. Dog got severely sick only 10 days after we got him. Our veterinarian told us to take dog back because he might die. He had severe kennel cough. It was a pre existing condition. They had the dog for 14 days and somehow made him better. 2 months later the puppy weighs 7 pounds. 2 pounds over teacups top weight of 5 pounds. And continues to grow. We called the store 5 times asking to speak to the owner only to be told he is not available or "we will call you back". Never to get a callback. Then on the 6th time the person named Chris picked up. Argued with me continuously and kept saying we signed a contract where now it appears they claim they do not guarantee size and there is no such thing as a teacup. It's just a name and owner is not available.
We paid extra $300 (all other Yorkies were $600 to $700). We paid $1000 for absolute lie and deception and misrepresentation. These people claim to be dog experts. The guy tells me "It's possible that your dog skipped a generation and is big because of that". What a shame of a business and lying individuals that don't care that they will break a child's heart when they lie about a puppy they misrepresent.

In August of 2002 I adopted a female Maltese puppy. The staff quoted me $600.00 for the puppy and that's what I paid. I visited the store two days in a row to have extended time with the puppies and the staff was patient while I formed a bond with the puppy that would become one of the most valued members of my family. Since the 15 years have passed and I have had no health problems whatsoever. In January of 2017, my Maltese passed away quietly in her sleep after minimal health complications due to old age. Up until 12/2016, she was a happy, healthy playful dog. I miss her every day and am thinking of flying from my new home in Florida to Brooklyn New York to adopt another Maltese. My best friend also adopted a Shih Tzu in 2002 and her dog is still alive and healthy.
How do I know I can trust these reviews about The Puppy Boutique?
881,173 reviews on ConsumerAffairs are verified.
We require contact information to ensure our reviewers are real.
We use intelligent software that helps us maintain the integrity of reviews.
Our moderators read all reviews to verify quality and helpfulness.
For more information about reviews on ConsumerAffairs.com please visit our FAQ.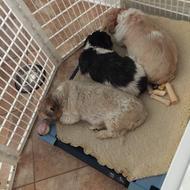 I don't understand why so many complaints. I go way back with the same Puppy Boutique. I believe it was Maria and James--in the last 12 years or so I acquired a Maltese and 3 Shi Tzu--and I would recommend them any day of the week. Here is some helpful advice. No matter where you get a puppy from you should be letting your vet know and that's where you should be going after you get your puppy--just for a check. Secondly the shelters are loaded with dogs that were once puppies. We don't need more breeders and generally a puppy of breeding quality is generally 3000 to 5000 dollars--I have never had a problem with the Puppy Boutique.

I am very saddened to read of all the deaths and terrible experiences people have had with this shop. My puppy (Tasyi) is 5 years old now and has been healthy and a bundle of joy in my life. I was weary to buy him cause of the shop I could tell ** was iffy but I of course like many wanted to rescue and adopt a puppy for myself. Tasyi was the 1st dog they gave me to hold and I never put him down. He clung to me and I knew he was mine. After I adopted him I set up a vet appt immediately to make sure everything checked out.
Thankfully the Vet said Tasyi was very healthy and wasn't sick. I guess I just really lucked out. But after reading all the reviews I wouldn't buy another dog from there even though I got a healthy pup. They do lie about prices 'cause they quoted me $900 I think and I paid $1200 or more. I recommend finding a real breeder who breeds from home and sells from home and only has one litter at a time to sell. Condolences to those who lost their puppy. I can't imagine. Very sorry to hear.

First. When I walk to the store it was very clean and nice place. Salespersons was very nice to us but they lied to us about puppy condition. I want not spayed female Shih Tzu and I asked them few times if she can have a babies. They told me, "YES, of course." I was told that she had a hernia but it's nothing and that is totally normal and nothing wrong with her. So we took cute Cookie home. After few days we went to a vet for check up as we was told. Doctor aware us that she can't have a babies and she should be neutered because if she get pregnant it's risk of passing and 90% her puppies will have hernia, too. So I call the store. The manager was mean. He start yelling and telling me that I signed a contract. I tell him that he should not sell puppies with that condition (with hernia and not spayed). He put her at high risk.

Hello everyone. Please do not purchase puppies from Puppy Boutique in Brooklyn. I had the worse experience of my life. These puppies are sick. I spoke to the owner named Michael who first of all told me the puppies were $650.00 for a male and $750.00 for a female puppy. He gave me the wrong address. I spoke with him on the phone 4 times and he never disclosed that it was a pet shop. He just kept telling me that it was his wife's shop and she was a breeder. When we got there the puppies are marked up an additional $300.00 or higher.
He has all these signs posted that they charge additional fees for registration, micro chipping, neutering, vitamins, shots. He showed up puppies that look like they were in pain when we held them. Only to be told by another worker that the puppies were just neutered that morning. He stated that it was a state law that all the puppies have to be neutered. He told me that his pet shop was in good standing and that he is in compliance with the health department and even gave me the name of someone named Walter at the health department to call. This place needs to be shut down.
He told me he was a private breeder and gave me the address to his home which is next door. He never mentioned this pet store until I called him. He had also previously told me that he had the parents to the puppies and that there were two different litters. They had over 40 puppies there. Not only yorkies, but Shitzu, maltese. I asked him how could all these puppies come from the same two dogs when they are all the same age. Then he told me they came from breeders. Every time I spoke with him he came up with a different story and he never came to meet with me. I have a slew of text messages. We came with $650.00 as he stated and got there and could not purchase a puppy because now they are $950.00 and $1, 200.00 when he adds all these bogus charges. Someone needs to save these puppies.

All I can say is I purchased a puppy yorkie from this rat hole. I called 4x. They said 750.00. I get there and she is 1575.00. My puppy was deadly ill. 3900.00 medical bills. She is on meds the rest of her life. Dr says she was unfit for sale. She had Giardia from bad water. She suffered seizures. Was placed in a induce coma. The owner Phillip had to change owners because this rat hole is still open and he put it under his wife's. Where is the city when you need them? And when a dog is sick, what do they do with it? Kill them? And by the way their veterinarian is in Howard Beach Mr. **, 1.4 ratings. Close this place down please.

I bought a toy Maltese from here a year ago and the first day I brought him home, he was lethargic and had like saliva pouring out of his mouth so bad his whole face was wet. My father calls the guy. He says give him pancake syrup it happens with all Maltese when they're young because they have low blood sugar. This puppy was sick the first couple weeks and I mean the amount of saliva coming out of his mouth was heartbreaking, but he did get better after couple trips to vet and thank God he's a healthy 1 year old now and is the cutest pup in the world!
I'm not one to bash people's hustle but these puppies are being sold at too young of an age and are sick because they're crammed in cages and one gets it they all get it and it's not fair to these poor little creatures to be treated like this and we the people have to be the ones to put a stop to it. If the law allows them to keep operating, ** that (Excuse my lang). Will take the into our own hands and end this torture to these defenseless heartwarming gifts from God that will never turn their back on you if you treat them with love how they're supposed to be treated!
I think Reno (my dog) just heard me because I'm sitting in bathroom writing this and he just came running to me LOL. They truly are a man's best friend and I couldn't ask for a better one than my lil man! But we really need Fox 5 on your side to shut this place down and every other place like it!!! Neil Cavuto we need Fox 5 to put these criminals on the wall of shame. Please help!!!

It took me a while to get here myself to actually put down into words everything that we have gone through in the last month. A few weeks ago, we found an ad online for shih tzu puppies from a "local breeder" for $550 in Brooklyn. I was so excited to go and get a puppy and never googled the phone number or address where I was going. Just assumed people were truthful (stupid of me). When I got there I was surprised to find a store but went in anyway. There was the perfect puppy! As soon as I saw him I didn't care that it was from a store and I wanted him home with us. To my surprise the puppies were much older than advertised and all of those puppies advertised for $550 were "sold out". They only had puppies from about $700+. I didn't care because I fell in love. In hindsight this is exactly what the owners want. They don't care what lies they tell you. They just want you to get there and everything else becomes a decision of emotion.
Regardless we got our Benji on a Thursday. By Monday he was lethargic and his nose was runny. We took him to the emergency pet hospital where we were told he had an upper respiratory infection and needed antibiotics. We brought him home from the vet and before we could even give him the antibiotic he was vomiting and having diarrhea. We thought maybe it was the stress of going to the vet. But over the next few days it only got worse. By Thursday we took him back to the vet. He went from 5.5 lbs on Monday to 4.9 lbs by Thursday. He wasn't eating he wasn't drinking. The doctor tested him for parvo. It was a very strong positive. We were advised that he wasn't going to make it through the night and even with treatment it was very unlikely that he would make it. The doctor thought it might be best to euthanize him so he wouldn't suffer. We all knew it was the right decision but the hardest one I've ever had to make.
I was hysterical - my boyfriend crying in the waiting room. His daughter cried herself to sleep that night. It was an emotionally draining experience for me as an adult so I can only imagine how she felt. Even now a week since I'm writing with tears streaming down my face. The scary thing about parvo is that it's very contagious and I worry that other puppies from Puppy Boutique may be very sick. I give them credit that they didn't fight me on my reimbursement of most medical bills and for what I paid for my sweet angel but I would have paid quadruple what I did to still have him.
After doing a lot of research there are virtually no positive reviews of this place - only the same deceptive advertising and sick puppies being sold. I really hope that the other puppies there do not have parvo but according to the vet it's very possible. I am not saying they are as I could never prove that but just look up parvo. I just hope nobody else has to go through what we did especially the little kids with their first puppies. And I hope all of the puppies there are tested and treated before it's too late.

Several years ago I purchased a Chihuahua from here. He was small, blue eyed and beyond beautiful. A month after I brought him home he become very ill out of nowhere. Around 1am I ran him to the hospital because his breathing was shallow and coughed very hard. I was told he would need X-rays and possibly surgery which would be about $2,000. I took him home that night so I can figure out how to come up with the money. Unfortunately, at 5am he took his last breath, let out one last cough which resulted in blood out his mouth. He passed away that morning at just four months old. I needed to find out what caused this so I decided to have an autopsy done. Turns out his lungs and some other organs hadn't fully developed which is a classic case of a puppy being removed from the mother prematurely in order to produce a "teacup" sized dog. Usually this takes place in puppy mills.
After researching, I not only learned about these horrible mills but that "teacup" is not an actual size. A breeder or pet store worker CAN NOT know how big a dog will grow much like a parent won't know how their child will grow. Seems so obvious now but when you see a face you fall in love with all you want to know is how fast you can make them yours. While now all dogs from this location may have experienced something like this, check the reviews. There are extensive complaints about sick puppies. The best way to get these places to stop is for us to stop buying from them. It's sad that we can't help the ones that are already here but we need to stop the cycle. It's just not fair to these little guys. There are plenty of breeders out there with dogs that are medically cleared and where you know their bloodline. Good luck!

I bought my puppy when he was 8 weeks old. He was born 4/10/15. At the end of August he became very, very ill. He was treated with antibiotics and got well. Three weeks ago he became very ill again. I was back and forth with the vet, HSNY, ASPCA and in the end my baby died today of congenital heart failure. Drs informed me that he was born sick. Please beware of this place. They are very bad people. I am heart broken and in debt because of this place.

I purchased my Yorkie in 2012. I went through the same scenario everyone else has went through. They gave me papers saying my dog had a "hernia." Also she had stitches when I purchased her. My friend also purchased her Shih Tzu from the same place. Her dog also had a "hernia" with stitches. It is now 2015. Her dog happened to get pregnant, gave birth, and her placenta didn't contract out of the tummy. Her dog got sick. She took her dog to the ASPCA only for them to tell her that the dog didn't have surgery for a hernia. They did surgery on her dog so she wouldn't be able to produce more than one puppy.
So her Shih Tzu had one puppy and also had to get surgery so she wouldn't died from the infection the placenta caused. She was stuck with bills from getting multiple X-rays, sonograms, and was left with a $2,000 bill and now her dog can never have any more puppies. I'm afraid to mate my Yorkie because the same situation might occur for me.

I purchased a female supposed to be teacup yorkie from this place. Also I name her Riri. When I inquired about the pup JAMES quoted me $550 and just like the rest of you when I got there the pup I was interested in was already sold so of course I fell in love with my lil girl and wound up paying almost $900 for her. Fortunately for me it was only three other customers in the store who were also complaining about the false price. They were quoted by JAMES who happen not to be on the premises (RIGHT!!!). Anyway I got my girl, took her home. She was perfect, I watched throughout the night room her to the vet, she was in good condition. So I waited for two weeks. Called the store and spoke to a lady who wouldn't identify herself so I hung up and emailed JAMES about getting a male pup letting him know I just purchased a pup.
JAMES told me he would give me a deal on a micro male because they didn't have any more teacup males available. So I asked how much should I be expecting to spend. He said "micro are anywhere from $700 +," but he would give me my male for $700 flat. Ok. I get there and of course who's not there--JAMES. So I showed the guy the email. He tells that JAMES didn't send that to me, LOL. Anyway no deal, no pup. I left empty handed because the store was packed and it was out of control. It was as if they were having an auction, whoever was willing to pay the ridiculous, overpriced pups. That's who got helped. All others were ignored, screamed at and just disrespected. I got the H out of Dodge but Riri has since passed on from hypoglycemia two months after her first birthday. She was loved, spoiled, and blessed. Oh, and grew to be about 7lbs teacup my ** SCAMMER!!!

We got our little Yorkie from here less than 4 years ago. We were told she would be small- but we fell in love. She had a cold but our vet was comfortable with her prognosis at the time and she soon got over it. Around one year old she developed arthritis and back leg problems, then around two liver problems, then kidney problems. She did not even make it to her fourth birthday! They are not reputable- do not trust them!

I bought a Chihuahua puppy from this place a few years ago, once she turned about 1 years old she started to develop lots of health issues, losing fur, early signs of arthritis, back problems, and back leg problems, at the age of 6 she sadly passed away from her health issues. Her being the love of my life. I looked over her papers to find out her "breeder" since I was told this store gets their dogs from "good local breeders". (I was too young at the time to know anything about puppy mills).
I looked over the papers I was given and found the breeder's name was **, I did a few google searches and it did not take long to find a site with her name and her partner's name (**) and their kennel name (Vertricia's). I found all of their info on a puppy mill website. I was horrified. It wasn't until a few years later I found them on this site, and saw the photos of the actual puppy mill my baby came from. This store sells puppy mill puppies, do not believe a word they tell you. Just search the name of the "breeder" on your papers and you will most likely find them on that site, if not now, give it a few years like it took me. Disgusting. Beware.

I am a responsible maltese breeder from the UK. I called these Guys because I thought something was very very wrong, and if I could gather enough evidence report them. First off, NEVER EVER buy a dog without doing RESEARCH. Toy dogs can be very difficult to manage, demanding and headstrong if you don't raise them properly, and are not bred properly. Don't ever buy a dog because you want something that you can dress up. One of my maltese dogs costs around $130 dollars a month, plus any injections and vet care (consultation for example cost around $70) and insurance is the best part of $1200 each year.
If you think you can cut costs and save then you should not get a puppy. Bet you didn't know each and every dog should be tested for diseases which costs $2000!!! Teacup puppies are a bad idea. Too many people are rushing into a decision, they often have health problems and in general regardless of where you get them from, are sick. NEVER get a dog for a Christmas present. NEVER EVER buy without seeing mum.
Right, now, this boutique is rubbish, money making scam they should not be breeding dogs. Think about what kind of breeder will let their dogs go to this place, without ever seeing them grow up or anything, they produce sick pups. The fact that this store considers pups "batches" is not good at all. This place is a scam, DO NOT buy puppies, you are lining the pockets of those with much greed. No money = no business = no puppy mill breeding which is ILLEGAL. So please don't buy a dog to be a fashion accessory because they are not!!! Thank you for reading this and remember sharing is caring - please get word out!!

This store is advertised online as puppy petite puppies for sale. There's a video of the puppies in a house, also on NJ newspaper. I call and a guy by the name ** give $550.00 dollars price for a female yorkshire terrier. When I ask about the puppy's age, health, he told me that his wife knows about it. I ask for her number, she didn't answer. I call couple times his number, he even sent me pictures of the puppies. And when I got there, it was a surprise for me. It was a store. Of course he wasn't there.
When I ask to see a puppy, ask for the price, the lady that works there told me $1200.00 dollars. Wowwww. The place is not even clean, puppies look sick, when you walk inside the door locks, the windows were closed. I have hard time breathing inside because I'm asthmatic. The guy ** was not there. I call the wife, and when she answer she told she is not the wife. Wowwwww. This people are up to something, and of course nothing good. This place should be shut down. God help me with this matter in the name of Jesus Christ.

We bought a puppy and was told it was neutered. We were given paperwork that said the dog was neutered. We were grooming the dog and noticed that there was no scar or shaved area and that the dog still had testicles. Took the puppy to the vet and found out that the dog wasn't neutered. Contacted them and we were told that we would have to go from Staten Island to Queens and deal with the traffic and tolls for multiple days. We told them that's not acceptable and wanted it done on the Island by a vet we trusted considering we were told it was neutered and had paperwork from their vet saying it was. We told tough luck and to sue them. Was extremely rude.

The man that answers the phone is a liar. From quoting false prices and stating that his wife is a breeder. There are too many yorkie pups day after day. I believe these people are puppy mill organized. Also, the pups are only 1 to 2 months of age. Way too young by standards of professional breeders to sell. This place needs to be shut down.

I emailed the guy ** and told me puppies were 550-750 for toy sizes. When I got there an extremely rude lady told me there was only one female Yorkie for 750. And I said what happened to the 550? She said they ran out of those and will be there on Thursday because they're "bigger". I looked around the cage and realized there were 4 other females. But they were 1,300 and the "micro" was 1,500. So then I was like, "Why did you tell me there was only one female". She ignored me! And then I asked what's the difference with the more expensive ones and she said "ears". Very nasty attitude. And she was grabbing them and throwing them into the cage. They were beautiful puppies. But you can tell they weren't healthy. They were shaking and scared. I can't imagine the type of mistreatment they receive there.

My husband and I called to find out prices and if they had Shih Tzus available. The man ** stated his wife is a breeder and gave us an address (which he said was his home). He said he only had one imperial Shih Tzu female left. We asked the price and he said 750. So he sent us a picture and we got there within 25 minutes. When we got there it was a side apartment and the woman said go into the storefront which was odd. Why didn't they give us that address in the first place? The place was packed and they said the female imperial Shih Tzu (which just means they breed 2 small dogs and figure the pups will be small and they charge more) was being bathed so I told the man there that I spoke to ** and he said she is 750.00.
The lady came out with her and said "Oh no she's 1,000." I said but he told me 750.00 on the phone. She said "Oh that was a different one. She was sold already." Then they recommended ** office (veterinarian) and we got a free exam. I called and asked how much the vaccines are and I explained her age. The man that answered told me $35 each. So we went to ** office a week and a half later and OMG the place was filthy. The office had their own pets in the waiting room barking and peeing all over. The exam room had urine on the floor. This was the most disgusting office I've ever seen. Also, when my pup was about to get her vaccine she said it would be $95, then when I was going to pay at the front the man said $100 and I said the vet said $95 and she came out and said she made a mistake. I feel both Puppy Boutique and ** office are scammers. Stay away and go with a private breeder and by recommendations.

My girlfriend purchased a male "teacup" yorkie in 2007. A year later it was 11 lbs and didn't look like a yorkie, was developing cataracts and eventually glaucoma in one eye. 6,000$ later the eye was removed, second eye developed the same, eye specialist prescribes drops and pills, blah blah blah… second eye will be removed this year. She gets into debates when walking the dog, people ask breed, she replies "yorkie" and they say, "no way!" Hahaahhaahhaha, it's hilarious. These people are liars and crooks, their shop should be shut down. They even provided her paperwork. I looked up the paperwork company online, I could register my Maltese as a purebred german shepherd for 9.99$.

I purchased this 2 month old puppy, which i was told was a tea cup and he is not. I believe he is a toy, because he weighs 8 lbs. I paid over $800 which they should of charged me over $700 and they stated there is 1 year warranty. But on their paperwork that they give you it states you have 2 weeks to take the puppy to the doctors and see if anything is wrong with him. There is nothing at all about the 1 year warranty on their paperwork and they say it all the time.They also gave me medication for the puppy which I found to be unusual, so I ended up taking the puppy to the doctors to check if he was okay and to find out why he needed the medication. The doctors stated he was fine and saw no reason why he needed the medication. So I stopped giving it to him and then he got sick on me, so taking him back to the doctors costed me over $200.
By the time he hit 9 months he had "HIP DYSPLASIA". Going to doctors I learned it comes from the mother breeding so much. I then call the store to see if they can assist me with anything, since the puppy is 9 months old and they claim there is a 1 year warranty. And then they tell me that the only thing they can do for me is give me a new puppy. My mouth dropped and I said "excuse me, so you expect me to return a puppy that I and my 4 children grown to love and just exchange him for another one?" I mean my puppy was up to date with all his shots. All the money i spent on him and for me to just throw him away for a new puppy and start again. He said "NO" you can keep the old one and we will give you another one. I said "so you expect me to take the new dog and leave my dog like this" like are they serious? He claims there is nothing else he can do for me.
I just couldn't believe how irresponsible this pet store was! To sit here and sell puppies and not be responsible for them, like if they were toys. I feel bad for the puppies that are there. This puppy store should be "SHUT DOWN". Its obvious they don't care about the puppies. Its all about the money and keeping people quiet about their wrongdoing. Not once have they called me to see if my puppy is okay or to help me out with anything. Just selfish. But every dog has their day and I hope someone takes notes of all these complaints and close this store down and place these puppies in good hands.

Firstly, the people especially the owner Rachel was the rudest person I have ever encountered in my life. 2nd they lied to me on the phone about the price. They said 650.00 on the phone for this particular pup and then raised the price to 900.00. Then I asked if the pup was a toy or a teacup. I think they thought I wanted a teacup, so they told me teacup that he would be 4-5 lbs full grown.. Well he's 12 weeks old now and is 4 1/2 lbs. I asked if he was from a puppy mill they said no.. I find that very hard to believe because I had bought a puppy there 15 yrs ago and he died that's why I went back to them. My dog I bought 15 years ago was from MO. Just like the pup I just bought .. The cages were crowded with too many pups per cage. Then I noticed the cage closest to the window that had Maltese pups that were older and I wondered what they do with the ones they don't sell..
A few days later I saw on the news a cage of Maltese puppies were found in Brooklyn abandoned .. It looked to me the same dogs the same cage and the same way they use shredded white paper with a baby blanket in there .. Plus they were already on the news a few yrs. ago for selling sick dogs. And the business has multiple names Puppy Boutique .. Puppy Petite .. NYC Puppy, etc. this woman Rachel the owner treats them like they're not puppies. She just flings them in the cages like its a stuffed toy .. This place really needs to be checked into why do these pups have to suffer just so she can make money. All the puppies were from the same place in MO. How can it not be a puppy mill?

On Saturday February 14, 2015 I called the store and spoke to someone named "James." He stated they had toy Maltese puppies starting at $550. I stated I would get back to him. Ten minutes later he sent a pic to my phone of a Yorkie. I asked him why would he send me a pic of a Yorkie when I asked about Maltese Puppies. He said they had toy Maltese dogs there now for $550 so I said I would be leaving shortly. I got there a 1/2 hr later and has to be buzzed in and they took my driver's license. But there was no dog there for $550. The next price up was $750, $900 & $1200. It was packed in the store and I had to wait for twenty minutes for someone to check me out with my dog. The lady at the counter spoke very abruptly and was taking care of 3 people at a time.
Just as I paid for my puppy he threw up on my daughter. I asked was the dog sick and she proceeded to say my daughter was rocking the dog so she was making him nauseous. I asked for paper towels and she pointed and said on the wall without looking up. I should have asked for my money back and just left then but my daughter was attached already. By the time we got home the dog had thrown up again just a little bit in the crate. By day three the dog seemed a little tired and wasn't playing or eating. They sent me home with about seven kinds of vitamins some kind of syrup in case of emergency and 3 cans of wet dog food and 1 bag of dry kibble.
I switched the dog's food and he ate but an hour later he threw up. So I called the store at 5 pm and was told to give him apple sauce and pedialite. I asked to speak to the owner and he proceeded to tell me the store was closed because I said I wanted to know if I could return the dog for another because of what was happening. He told me to call back in the morning when "James" would be in. So I go online to see that the store stays open until 9 pm on weekdays and it is now Wednesday......
Long story short: I paid $969 for a dog and a cage that was only supposed to be $550 and had horrible customer service and received a sick dog. Now I am on my way to take the dog to a vet because I'm afraid he will die if I don't get help for him and I know they are giving me the run around and will not change the dog or refund my money. DO NOT GO TO THIS STORE. IT IS A RIP OFF!!!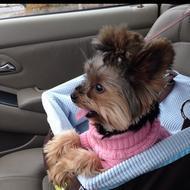 I got my princess here in 2012. I am giving 3 stars because I love my princess so much, and she is so healthy! She has the greatest personality!! When you get there, you will realize it definitely must be a puppy mill. There are millions of teacup Yorkies in cages, and you want to help them all!! They are all so cute and precious. The website at the time made it seem like there was one mom having puppies, but my yorkie was from like Illinois!! Anyways, they gave us medication to give Scarlett, and the vet didn't really understand why. My mom spent $1600 for Scarlett!!! The dogs are very expensive! But I am just writing a review because my girl is going to be 3 in May, and she is so perfect and very little (5lb). But the owner isn't very nice. Save the poor puppies!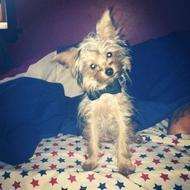 I purchased my JC a pure breed tea cup Yorkie from The Puppy Boutique. I like others were advised on the phone the cost ranged from 550 to 700, I ended up paying almost a grand. Around JC's 6 month visit to the vet, I was advised that I SHOULD NOT attempt to mate my JC. I was advised he has an undescended testicle! My vet said that it is a genetic defect that is passed down from his father and he could pass it to his offspring! I love my JC and I thank God I have him!! After getting my JC, I purchased 2 more pure breed Yorkies but I purchased them off of private breeders! I do not regret my JC, BUT I am advising people to be careful of the Puppy Boutique!! They lie about the price, elevate it once you get there and their dogs are more than likely inbred!! Which causes Genetic defects!! I have to have my JC fixed because he has a higher risk of cancer due to his undescended testicle! BEWARE..
The Puppy Boutique Company Profile
Company Name:

The Puppy Boutique

Website:

http://www.thepuppyboutique.com/