The Bradford Exchange Online
Consumer Complaints and Reviews

Back in February of 2017 I ordered checks and a checkbook cover. I received the checks so I waited a couple more weeks go by and no cover. I call customer service and they were very nice and said it takes longer for the covers. They said if I didn't receive it by April 15 to Call them back. I do and he was very nice and said they would resend another out right away. Well it's now June 25 and I have yet to receive the checkbook cover!! Never again will I order from this company.

I bought an item from this company for my husband for Father's Day on June 1st. I bought this item because it said it was guaranteed to arrive before Father's Day. On the confirmation email I received it said the expected delivery was between the 8th and the 14th of June. I then received an email saying my package was shipped with FedEx on June 6th, it also had a tracking number. After I didn't receive my Item on the 8th I decided to check the tracking number to see where my package was, FedEx informed me that my package didn't exist! I contacted the Bradford Exchange's customer support with my issue, they weren't very helpful and informed me that my package was shipped to FedEx on the 6th, not to me!!
This made no sense to me so I emailed them back expressing my concern that I didn't feel like this package would make it to me in time for Father's Day and that my children would not have anything to give their dad. They weren't very helpful yet again and told me that there's nothing they can do, that my package will arrive between the 20th and the 27th. So now I have nothing for my kids to give their father on Father's Day because the item I bought was pretty expensive and I cannot afford to go out and buy him other gifts. My daughters are really upset and cried over this. If you do decide to buy something from this company expect about a month for your item to actually arrive.

After reading all the reviews I was like "Oh my goodness I am not buying anything from this site," but I am glad I did. My boyfriend purchase me an engagement ring off of this site and I love it. The time was dead on. I call customer service just to check to see if it was sent. It was. I received my gift before Christmas of 2016 and I just want you all to know. Be patient, things take time.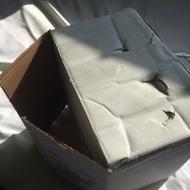 Back in March, I ordered a product via Internet that came in a plain, brown box with no outside stickers to warn/indicate it was fragile. The box was damaged and the product had a wooden piece broken off. I sent it back, but never received an acknowledgement they received it, so I sent an email. They responded, saying yes they received it and my replacement order would be shipped out soon.
Well over a month later, May 30th, no replacement, so I emailed again and received an almost identical reply, in that the order would be shipped soon. I decided to call and spoke to a Supervisor on a Friday, who agreed I should have received my replacement order. She assured me she would look into the status of my order and contact the email department regarding the meaning and use of the word "soon". She said something to the effect of, "I promise I will call you Monday with the status of your order." No phone call, but I received another email from their email department saying they were looking into my issue and will respond in a "few days." I suppose that is like my product being shipped "soon?"
I called them again and cancelled my order. The gentleman was very apologetic, said my money would appear on my credit card by Friday, June 16, 2017. We shall see. If you check the Bradford Exchange rating on the BBB web page, they received an A+ rating - despite 91% of the reviews were negative. Do NOT go by the BBB rating. It is a joke.
Updated on 06/12/2017: Good news: My refund appeared on my credit card within 2 days. Bad news: (sigh) I received another email from Bradford Exchange. The last email they sent me said they were going to look into why I had not received my order. The email I received this morning said they were sorry I canceled my order, but regarding my customized clock order ~ "Unfortunately, we are still awaiting for more to arrive; however, we can certainly place your name at the top of the list to ensure you receive one if you wish to reorder. Please let us know. We will be awaiting your response."
This is my chief complaint regarding Bradford Exchange. They do not seem to thoroughly read the emails or understand the basis for the complaint. They told me two times (2) (about a month apart) my custom order was being worked on and would ship out soon. This latest email seems to indicate they didn't even HAVE my clock, it was never being worked on and would never ship out "soon." And then they have the audacity to ask if I'd like to reorder and are awaiting my response. Apparently, they just don't get it. I saw their ad in the American Legion Magazine. I will be writing to the American Legion to share my experience with the Bradford Exchange.

I have paid The Bradford Exchange nearly $1500.00 for the Presidential Dollar Coin Collection. Previous to their last shipment I was up to the 40th president and then I received the 9th president. When I tried to return it, they refused when clearly they sent the order in error.
How do I know I can trust these reviews about The Bradford Exchange Online?
823,111 reviews on ConsumerAffairs are verified.
We require contact information to ensure our reviewers are real.
We use intelligent software that helps us maintain the integrity of reviews.
Our moderators read all reviews to verify quality and helpfulness.
For more information about reviews on ConsumerAffairs.com please visit our FAQ.

I ordered a men's ring on 11/30/2016 to which my account was charged $32.20 because I was supposed to be on the 5 month or so payment plan. In December I call the company because the ring was listed as having arrived at my home on Saturday but when I checked, it had not. Everything seemed great. The customer service agent was very polite, said that he would take care of it, and get another ring shipped out to me as soon as possible as it was a Christmas gift. The ring came the following Monday so I called back and informed them that the ring had arrived and maybe someone with the delivery company had pre marked it as delivered on the weekend. I continued on and noticed that I did not get the second installment pulled from my account at the end of December.
I called in January after I got back from vacation to inquire. I was told that the service agent that I had talked to before had canceled my original order thus negating the payment that I had signed up for and the only way that I could pay was by check or money order via the mail. Because of this, apparently credit card or online were no longer options for me. I was sent a bill for the remaining amount. I sent a check for half the remaining $128.78 in January. I called to inquire weeks later about whether or not it was received. The response was no and it may take up to 6 weeks to get and be processed. I got the mail back in late January deformed, and defaced. I rewrote it and mailed it out again in early February. The check comes back with a note that I don't have an account balance. So I'm thinking, well is it free?
I call again about this issue and have to explain and re explain the situation to the customer service agent who basically tells me again that I can't do it over the phone or electronically. She said that I had to send a check or money order, this time with my account number, order number, name, and an explanation. Why am I jumping through hoops to try to pay these people and wasting stamps while I'm at it?! Like a good consumer I send the check AGAIN! The check has not come back but today 5/24/17 I get an invoice in the mail for the FULL AMOUNT of the purchase! Forget that I paid the first installment of $32.20. Forget that there should be record of all my calls and inquiries. I'm so over this company despite the fact that my best friend loves the ring I got him. This should be illegal!

Ordered Checks on the 10th of this month. Received verification and was informed checks would arrive 5-10 days. It's now 13 days in and no checks. They sent me an email stating that they did not have a record of the order and wanted my info again. Then they said my checks would arrive by June 1. I even wonder if I will get my checks. Never again.

I ordered a family ring 3 weeks before Mother's Day. It was guaranteed to be here by that day. Guess what. No ring. All they will tell me is that they shipped it out, but won't give me a tracking number. Now they tell me they wanna 'correct' their mistake. They're gonna fully refund me for the ring. Not only did they not give me my money back for a ring I never got, but they put ANOTHER charge on my credit card. This company should be under investigation for theft and fraud. I'll be calling my credit card company and the Better Business Bureau. Do NOT ORDER ANYTHING from these thieves.

Ordered a special ring for my daughter nearly 4 weeks ago with children names on for her birthday, wanting to make her birthday special from her children with all their names on it. When order they said up to 6 names with birthstones, they send it to the engravers. Now 4 weeks later and a payment out of my bank 2 weeks after order, phone today 15th may to be told the engravers have cancelled my order as it should be 10 names it allows. If you don't have ten names they put a star. So as I've only had 4 names they've cancelled it no notice, no letters, texts or anything at all. Played holy hell with them. I'm quite upset trying to her birthday special. They have ruined the gift that would have been from her children. Never will I order again.

I ordered a coin from this company a couple years ago and they tried to charge my account for a coin they automatically sent me and for future coins. But what I learned to do with this company and others like it is to send them a money order for the amount rather than a check or credit card. That way they can't charge me for anything else and have no access to my accounts. I just ordered a plate and I plan on sending them 2 money orders. I could send one but I chose the 2 payment method. Just send money orders and you'll be fine.

After sending my ring back for sizing they just cancel my order. Waited for over a month. Sad to say it was a military Army ring. Had dates I served, initials. Instead of asking if I wanted my ring back they just cancel the ring and said they no longer had it in stock. Don't they care about sentimental value. That's it for me. Didn't even ask if I wanted my ring back! Change your customer service. Bring in Darren Hardy to train!

I ordered the Harry Potter Snow Globe that has the music and train that circles the snow globe. So far I haven't had any other issues other than how long the shipping is. I'm not sure if this shipping time is normal for this company but I ordered it at the beginning of March thinking maybe it would take a month. When I went back yesterday to try to track it they said it should arrive by the last week of September like huh? Never buying from them again. It better come in with amazing quality.

Bradford Exchange didn't deliver my product on time and when I called, I got three different responses. They tried to say the payment didn't go through and all this other hoopla. I would never order from them again. My experience was horrible.

Omg! Doing business with this company a horror story! Customer service!!! There is none! They ignore you! Charge your card, wring their hands, and cackle like the Wicked Witch of the West! In short, tried to cancel a order and it took days to straighten out! Run away!

I ordered a trial on Trump coin and received a Eisenhower coin also. I also received notice I was going to get another coin every month... Also a bill for over 99$, Customer service was of no help... Still trying to send back! DO NOT DEAL WITH THIS COMPANY. YOU WILL GET BURNED UNLESS YOU HAVE LOTS OF $.

Do not and I mean do not ever order anything from this company. I ordered my daughter I love you always musical box. I got the information out of the newspaper where they have coupons on the ad. It says "send no money now". So that is what I did. So after a week I called there to see where my jewelry box was and I talked with someone named Emily and she said I ordered 2 boxes which I did not. They mislead when you send in the advertisement. When you call in this is when they tell you either need to pay half or pay in full before they will send it out.
I also got a letter from June ** saying that they did not have this jewelry box in stock and got a $5.00 dollar gift certificate off on my next purchase. Then I called back, spoke with Doris, told me they have the jewelry box but would not send it to me without half the payment. I told her forget it. Period. I will never order anything from this company again. They do not care about the customers and they do not try to make it right like most companies would do. They are making false advertisement. If they would have said in the beginning I would had needed to make a payment I would have because I really wanted that jewelry box. I was even going to order one for my granddaughter. They wouldn't even let me speak to a supervisor telling me everything I said was being recorded. I had no problem with that. I wanted to speak to a supervisor to see what she would do to make this right. Never order from this company. I won't ever.

In November 2016 I ordered a Marilyn Monroe lamp for my husband for Christmas. Around the second week of December I e-mailed customer service and I was told that the lamp was shipped. However, when I checked the tracking number there was no information on the shipment. This continued through December. Christmas came and went and still no lamp. I wrote several e-mails and customer service continued to tell me that the lamp was shipped. Since there was no movement on the tracking #, I wrote my credit company and disputed the charge that hit my credit card for the lamp. The credit company issued a credit for the cost of the lamp.
After awhile I got an e-mail from Bradford telling me that the lamp shipped and they gave me a different tracking number. This time the lamp finally arrived after Christmas in January 2017. I went online and paid for the lamp. Come March 2017 I get an invoice telling me that my account has gone into collection for the cost of the lamp. I immediately sent them an e-mail and told them that I paid for the lamp online and I didn't owe them anything. Customer service wrote me a return e-mail saying that I still owed the money. They explained that they had issued me a credit on the first shipment and that my credit company also issued me a credit. So therefore, I stilled owed them the money.
Today I called customer service and gave them my credit card for payment for the lamp. What really burned me up was the fact that customer service made no effort to check into the situation and they continued to string me along. All of this means that I will no longer do business with them and they have lost an honest customer. Whoever manages customer service needs to be replaced!

I discovered after pay for secure shipping of my check order that the deposit slips that contain the same information as the checks are not shipped securely. Trying to discussed this with their overbearing supervisor at shipping was a waste of time. DO NOT ORDER FROM THIS COMPANY AND EXPECT SECURITY!!! WILL NOT BE THEIR PRIORITY.

I ordered bracelet online in end of October 2016. I never received the bracelet I order, but they took the one payment of $32.99 with no problem, I have tried contacting to find out where the bracelet is or refund me, nothing... I think I will obtain an attorney and place a suit against them for fraud and taking money under a false pretense. I will have to obtain proof of payment from my bank account, which I can do with no problem... This will give me more information on the order date for sure and it shows it went to the Bradford Exchange.

Camo His and Hers Personalized Dimonesk Wedding Ring Set - My first impression when I received this order was that it looked completely fake and costume, not something that I would want to wear the rest of my life. The engagement ring was gaudily huge and dominated my finger whereas the stones in the band are minuscule, not a flattering contrast. After 6 months of normal, regular daily wear the plating is already tarnishing and fading, even with regular care taken with the piece. The stone after a few months became slightly cloudy and the shine doesn't even compare to my CZ jewelry and nothing like the picture. I would say it's a nice piece if you're in a pinch until you can buy something more permanent. My husband's band however, looks decent and he likes it. Overall, I wasn't impressed with the product. The shipping time was about average and no complaints there.

I have called and emailed this company to stop sending me any of their products, to cancel my account and to send a prepaid return label for another item that they have sent. They keep billing me for this item and it is like talking to no one out there on the phone. Good luck on getting anything cancelled. I order many things online and don't have issues, but this one has been a challenge. Will not recommend to anyone.

John Wayne Ford truck: I cannot imagine that you could make this any cheaper. It came 2 months after the delivery date and was so cheaply made that it could not even be compared to a $2.00 Dinky toy. Wheels didn't turn, mirrors not like original, was sooo light (for shipping cost I imagine) it would disintegrate if dropped. Feel sorry for anyone that bought from them. Will never have any real value. On positive side the painting nice and they said I could return it but will not fearing I might never see my money. Cannot believe they are sill in business selling such crap.

I placed my first order in December 2016 for Disney items. I went online to track my order and discovered they were part of a subscription plan. I immediately called to cancel the subscription and any future orders. I was given a verbal confirmation that they would cancel the subscription and not send the items. However, since that initial contact I have been charged six times with the total charges in excess of $180.00. After each charge to my credit card, I have contacted Customer Service and sent an email to the company asking to be taken off the subscription plan. But to no avail.
Not only have they not followed through on cancelling the subscription, the quality of the items is the extremely poor. The customer service is not helpful. And after numerous attempts to cancel these subscriptions, my credit card continues to be charged. Also, it appeared they had double billed me. When I questioned it, they said they were billing me in installments as I had requested. I disputed that as ridiculous as I would never had made that request on an item that I didn't order.
I have never felt so scammed as I have dealing with this company.

My item arrived broken after paying 10.99 for shipping just 1 state over. I paid 69.99 for an item marked made in China. Be aware they are buying cheap product from China and selling to you as made in US for high price. They stock most of the items in warehouses here so it is not always apparent the item is coming from China. The false advertise saying authentic. It's not it's made in China. They probably paid 5.00 for my item and charged me 69.99!

I ordered a bracelet at the beginning of January. A week later, I started a subscription plan for an entirely different item. The bracelet was 4 payments, of which there have been no problems and 2 have been made. However, the bracelet was shipped to my son's house, more than 2 hours away! I have never put my son's address down for this. This was my first purchase from Bradford, but I have ordered from Hamilton Collection multiple times, without problems. I'm guessing they share information since I did have something from Hamilton, in the past, sent directly to him. Go into my account and sure enough, the shipping address had been changed! Change it back and check on the second order. Not scheduled to be shipped for 2 more weeks, so address should be good.
The subscription plan was to be made in payments with one payment of $24.49 a month. Two payments for each shipment. First, this was shipped again to my son! Then, February 2nd the second payment taken from bank, as well as the second for bracelet. Ok that's fine. February 3rd, a payment for $49.98 is processing. I call to find out what is going on and am told as soon as one is paid, we send the next one. Not the agreement. This would mean I could be billed again in a few days for #3. And apparently only the first item of a subscription is done in payments, the rest are the whole amount. I tell them to put my money back, that I never agreed to this. He tells me it's already been shipped. Of course who knows where it will go.
I'm looking at my account which says the next one won't be shipped till March 30th and payment hasn't cleared my bank and they won't ship until they know they have the money. He says he can delete my card so there are no automatic payments anymore and send a paper bill but it will always be the full amount. I told him to delete the subscription and delete my card from the bracelet so they don't screw me there. That money was earmarked for other things. Call the bank to stop payment. They said payment has to go through, then they can dispute it. Little help that is. I thought that because I've never had a problem with Hamilton and they are connected, that this would be the same. Not at all! I won't ever order from them again.

I love you today flowers with crystal vase - Cheap cheap item for $98. Did I mention cheap quality very poor? Suppose to be crystal vase is cheap plastic. Lousy small display of flowers and glued on piece of paper slapped on their crystal plastic. Very poor quality. Do not waste your money!!!

I love my Camo His and Hers Wedding ring set. They are absolutely gorgeous. I received more compliments on it than on my real diamond wedding ring. It is exceptionally crafted and beautiful. I know that The Bradford Exchange has mainly negative reviews on this site but I would give them a chance. Yes my order was approximately 3 weeks late but it was worth the wait. Very good quality.

My husband and I are on a fixed income so when I ordered something from them I spoke directly with someone to make sure they understand my situation. I asked for payment to be taken out on the first only. I was assured that it would be. I woke up to notice my water turned off because Bradford Exchange took the money out before they were suppose to! I called to explain my problem with the manager and she told me there was nothing they could do. So not only did I have to come up with money to pay my water bill I also had to come up with sixty more dollars to get it turned back on. The lady at Bradford Exchange told me it wasn't her problem... I will never deal with them again!!

After being screwed over by Limoges Jewelry for more than 8 months, I found this "My Family, My Love" Name-Engraved Birthstone Ring Set on The Bradford Exchange website. I needed a family ring that would allow for 7 names minimum. "My Family, My Love" was exactly what I was looking for. I placed my order not expecting to receive it before Christmas. In fact, I received a notification that I would receive my ring(s) in mid-February. That was fine with me especially since the other company took forever to create a piece of jewelry with the names incorrect and birthstones that actually fell out of the ring when I wore it for 1 hour.
I was pleased to find out that my ring arrived the first week in JANUARY! The size is perfect! The names and birthstones were absolutely perfect. The order the names were exactly as I requested. THERE ISN'T A THING I CAN COMPLAIN ABOUT BECAUSE IT IS PERFECT! I find it odd that the only reviews for Bradford Exchange are one star gripe sessions. Some are absolutely warranted if in fact the stories are correct. However, some I have read are ridiculous and should not be allowed to belittle this company because the purchaser is a snowflake who only wants to complain. Bottom line is that if you are looking for a family ring with up to 9 names, THIS IS THE RING FOR YOU! THANK YOU BRADFORD EXCHANGE! Can't wait to buy my next item.

I ordered two collectors clocks for Christmas gifts and paid extra to overnight it. I get the clocks and one is fine but one has the second hand inside the clock missing. This is a collector's item so instead of trying to take it apart and fix it ourselves, potentially making it unreturnable, we decide to go through the process of sending it back on January 4th. We received no contact again even though I reached out to the company, until we received a package from them on the 24th. 3 weeks to exchange... TO GET BACK THE SAME CLOCK! Obviously, outraged, I send an email saying "hello. You sent me the same clock back." All they do is send me the generic form on how to exchange for the proper item.
I really wanted this clock but I refuse to give this company my money. I have reached out, asking them to make it right, saying I would still exchange one more time if they paid for my overnight shipping because that has become completely worthless since it is now a full month past Christmas. Anyway, don't do business with them. They do not value their clients at all.
The Bradford Exchange Online Company Profile
Company Name:

The Bradford Exchange Online

Website:

http://www.bradfordexchange.com/