Consumer Complaints and Reviews

Not impressed that the first item in 'Instructions read before use' says 'Remove pocket hose from package' but the instructions are INSIDE the package and cannot be read until the hose is removed! Well done.

I ordered the spin scrubber online. At that time, I was not aware that the company was TeleBrands. After receipt, assembled the product and began a 20-hour charge. After the unit was fully charged, I was able to clean my shower, however, the battery was drained after 30 minutes of use. I then began a re-charge, however, after 8 hours on the charger, the scrubber would not power on. This is not my first bad experience with TeleBrands. I filed a complaint with a state agency on another faulty product, with no results.

I received the Telebrands StarShower Laser Xmas light as a gift from my son. He purchased it through Amazon. It was DOA and did not work coming out of the box. Contacted the Telebrands who advised Amazon was not an authorized reseller and they would not stand behind their product. Then I contacted Amazon who did a flawless return and replacement within one day. Bottom line, BUYER BEWARE on anything you buy from Telebrands. They will find a way to skate on their products with nonsense excuses. And Amazon is the best. Perhaps Telebrands needs to rethink their customer service policies by taking a page from Amazon's book.

I have posted the following to every consumer review site I can identify: I have 3 orgreenic pans 2 years old, very little use because they just don't work as advertised. Everything sticks to them even after they've been 'seasoned'. I KNOW how to season a pan because I cook frequently with cast iron skillets. Pans have to be vigorously hand scrubbed even after going through dishwasher heavy duty cycle. Warranty is explicit that defective pans will be repaired or replaced for lifetime of original owner. 1st customer service rep said the company only had 10" and 12" pans in stock. 2nd customer service rep says they don't make them anymore, have none in stock and offers depreciated refund of $22.78 vs replacement as warrantied! And I'd have to return them at my expense to get that $22.78!!! I paid nearly $60 for them. Totally unsatisfactory! Supervisor has not called me back as promised. DO NOT BUY THIS PRODUCT!

I've never encountered a company with such a non-responsive customer service department. The order from the TV ad with a reduced price was never placed. The phone agents were rude or claimed that they could not hear the customer on the other end (that may be the case since I'm pretty sure they're actually in India). When they were finally reached, they agreed to place the order again at a somewhat higher price and sent a postcard saying the item was on back order. Weeks passed and an email to request an update on the order status was never answered. Their online chat was tried twice, and there was no response to that either.
After more than a month, a phone agent said the order had been canceled because the credit card was denied. A check with the card company revealed that the order was never run. When confronted with the news that they had lied about running the card, an agent agreed to place a third order at FULL PRICE. I agree with many other reviewers -- this company is a scam and a fraud. They obviously never intended to honor their TV reduced price offer on this item. Their intention was to reel people in with a phony offer so that they could upsell things like an extra coating on the pan along with many other confusing "deals" on possible future orders. This company is taking advantage of people and should not be allowed to operate in this country.
How do I know I can trust these reviews about TeleBrands?
789,262 reviews on ConsumerAffairs are verified.
We require contact information to ensure our reviewers are real.
We use intelligent software that helps us maintain the integrity of reviews.
Our moderators read all reviews to verify quality and helpfulness.
For more information about reviews on ConsumerAffairs.com please visit our FAQ.

Merchant order ID **. I received product on 30 June 2016. It was said to me that if I pay using card online I will get a free gift, which I did not received. Anyway, when I opened the product it was found that it was already tampered. Found all plastic bag seals torned. Some accessories were also found incomplete and missing.

I have very bad experience with TeleBrands network limited. They are doing totally a wrong business and cheating the tele consumer. I have ordered Nicer Dicer with Go Duster free. But they sent only the cheap condition nicer dicer. When I call the customer helpline of company about not receiving the GO duster they said "product is out of stock and as the product is available in stock we will send it to you." After dozen of complaints in five month, lastly they said "sir your complaint period is expired now. We did not entertained your complaint." So they are doing wrong business and I suggest the consumer please do not entertained this company. They are cheater. Also they show branded & very high class product on T.V ads but product sent by the company are very cheap quality chinese product.

We are national number one broadcaster. We started a Gym within our premises by purchasing two Treadmill machine from TELEBrands. Unfortunately machines get out of order within 3 months but TELEBrands could not provide service which was required in Guarantee Period. By making repeated request to Company vice President Mr. Rao the company agreed to send service engineer but instead of repairing machines, he take out card and speed sensors with him.
After making regular calls he agreed to repair the machines and ask for Rs. 2500. We were agreed to pay but he did not turn up. As faulty parts are not available within machine so other service technician is also not able to replace the part. So we made a request to Company President Mr. Shekar for repairing the machines. He took online the service engineer Mr. ** and he agreed to come with two days but unfortunately nobody came from the company till today. TELEBrand is insisting to purchase higher brand by paying more than rs. 135000. This is all my experience with TELEBrand. TELEBrands is sole responsible for the closure of our Gym. We request all of you be careful with Telebrands. Service is very, very poor even their product will not be run during guarantee period.

I recently turned 66 (thank you, sit back down). At that age most of life's surprises aren't good ones, but I had one this morning that really shocked me. Just because things seem to happen that way, I had three separate 50ft pocket hoses run over on three separate occasions ruining all three in less than two weeks. No fault of pocket hose, I just didn't get it moved fast enough. Being retired on a fixed income, buying four pocket hoses set me back a bit.
Now to make a long story short, I returned the three busted hoses by mail with a brief explanation and no receipts, offering to pay shipping if they could just replace one hose. l knew I would never hear from them and in too bad of health to drag a heavy conventional hose around, I went ahead and bought another 50ft pocket hose. Two weeks later to my surprise I get a postage paid box from Pocket Hose Top Brass 7850 Ruffner Ave.Van Nuys CA 91406 containing Three 100Ft Top Brass pocket hoses with a Thank You and a "Your Satisfaction Is 100% Guaranteed". So to whomever it may concern, they stand behind their product. Thank you TeleBrands you made an old happy.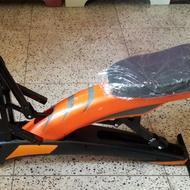 I ordered for The Tiger (the ultimate fat burner) on the first week of August 2015 by cash on delivery. I received the item on 13th of the month, by FedEx courier at 7:30 p.m. After paying Rs. 11544 to the courier, I opened it. I found only three parts of the machine. The other parts like the paddle, the screws to fix the rods in front and back, the manual, the 4 corners to fix it on the ground, the meal plan, & the gift of Rs.2000, which they promised me to give with the product when I ordered it WERE MISSING. Maybe there are some more parts which are also missing which I don't know, because as seen on TV ads I recognised these parts.
I called Telebrands. After telling them the whole story they gave me the customer service number & asked me to call them on the next day because, customer service remains open from 9:30 to 6:00 PM. I called them next day and explained everything. After listening all, the executive replied, "Ok, you have not received your manual. We will send it to you on next week, Thursday," and cut off the phone line.
Then I again called & called & called and gave them the explanation each & every time. I sent mail to them with the photographs of the parts which I have received, so that they can send me the other parts. I again called them & send some more mails also but neither any response from their side or the missing parts. I am still trying to make them understand which parts I have received & which are not. Sometimes I speak with them in Hindu, sometimes in English, but nothing. Neither I have make them understood about the parts nor they have dispatched me the remaining parts.

From TELEBRANDS INDIA I had purchased a TWIN MOTION Single motor Slimming belt with heating facility, for Rs 4000 in Oct 14. The same developed some heating problem in Feb 15. Upon instructions the same was returned to company with an amount of Rs 500 for repair. I received back the item in Apr 15. But the item was changed as it did not have the heat facility. I returned the product and received back again in Jun 15. This time a different company product (MEDILIX) was delivered. This also did no have heating and it was an old and used belt.
After talking to Cust care I sent the item again and received back after lot of calls in Aug 15. Again the same (MEDILIX) belt was sent which is same old one as one sent in Jun (I have photos of both and they are same.) On inquiry I am asked again to send back the product. I have spent courier charges 4 times and hundreds of calls. My calls are dropped and no refund is given. I don't want this belt now. Please resolve the matter. I want the money back along with compensation.

Company cannot ship item ordered. They have excuses of too many orders. In order to cancel you have to go through a song and dance. Will never order anything from this company.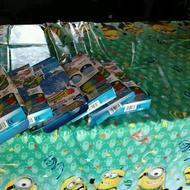 I had a high birthday party this Sat and bought 7 boxes of balloons bonanza. I was very disappointed as more than half the balloons had holes in them as well as they were very very small when filled. Item did not work as it should. VERY UNHAPPY AND WILL NOT RECOMMEND TO FAMILY AND FRIENDS. WASTE OF MONEY.

I've had the OrGreenic pan about two years. No visible scratches or marred places, yet everything I cook in it, even with oil, sticks.

I opened the package, hooked it up to the hose bib and it had 3 pinhole leaks before it had unfolded. I have read reviews by other about Telebrands as to quality of customer service and problems with refunds so I am not even going to waste my time to try getting my money back. I do not want a replacement. Why ask for more aggravation? From other reviews I have read, and my own experience, this product is junk and Telebrands should man up to that fact and refund consumers who bought it with no questions. I bought this item from my local hardware store and no longer have the receipt. The bar code is 0 97298 02389 7.

Pasta n more - I have this product and am satisfied. How do I get the recipe book.. Lost mine.

The first hose I bought broke the faucet connection after 6 weeks of use making it totally unusable for the last of the gardening season. The second hose for which I faithfully and carefully followed the instructions lasted the gardening season. I hooked the hose for this season, very carefully hooking it to the faucet and used it to water my container plantings. The nozzle end separated completely from the fitting. I was sprayed and soaked before I could get to the faucet - 6 feet away - and turn the water off. So your pocket hose has broken at both ends no matter how careful I was in the use. I am hoping you will put this on line as a warning to all those who believe this hose is meant for a garden season. I have already discussed this with my neighbors, family and friends who were interested in buying the hose and advised against the purchase.

I had ordered 2 products in 28th August 2014. I received one on 10th Sept. The second one I did not receive. From that day until today, I have been following up for either the product or refund. On 8th December they told me refund is processed. Today is 23rd December and they are not even giving me the transaction id. simply because it hasn't been refunded.

I ordered a product from TeleBrands paying through credit card on 15th Oct 2014, the order number is **. I haven't received the order till date. Initially they told me that I will receive the order on 30th Oct. When I called them on 30th they informed me that my order dispatch date is 30. Hence I will receive my order by next week is on 6TH Nov, but till date I haven't received the order as well as they are not willing to refund me back my money without rejecting to accept the order. Even I marked them a mail complaining about the service but in vain they didn't bother to reply. Disgusting company not to be trusted.

I had ordered for an Air lounge on 24-09-14 booking No. **. They will give us only booking no. and assure that we will get the item by 10 days. After 10 days a message was received that the item is shipped and will get delivery by 7 days. After 20 days I sent a message on 15-10-14, that I did not receive the delivery of the air lounge and I would cancel the order. I received the delivery on 15-10-14 afternoon by the courier. After receiving I came to know that the item is of China made and doesn't have patent, not ISI mark, and every 5 days after filling air there is a small pinhole occurring every time and is of low quality. When I called the customer care they deny to replace/payback and all the postage and handling will be ours. As we have already paid postage and handling by ourselves while received cost rs. 820/-, even now we have to be bare is not the consumer rules. Better to buy from the nearby shops instead.

I was interested in purchasing a product from TeleBrands called the Facelift Wand by calling 1-800-615-3409 but before ordering I had questions. I asked about ordering the wand outright for the advertised price of $39.99 without purchasing the "30 day free trial for $14.99" and was told the only offer she had was the 30 day trial for $14.99. Then I asked about the 2 month supply of "facial cream" that came with the wand and asked if this would be auto shipped after the initial 60 days and she had no answer for that and that she didn't know if it was available separate.
I then called the TeleBrands Customer Service number 1-855-668-1655 and the guy that I spoke with told me that the cream wasn't available separate and that I would be billed EVERY 2 MONTHS $39.99 and receive ANOTHER WAND with the face cream and this would be on AUTO SHIP!!! I told him he was nuts and why would ANYONE pay $39.99 every 2 months to keep getting add'l wands?
I then called TeleBrands directly in Fairfield NJ at 1-973-227-8777 and informed them about the erroneous information that "customer service" was giving to the consumers. The rep I spoke with said it would not be on auto ship and was a one time order and that included with the package with the wand and cream I would be provided with a toll free number to order the cream separate!
She didn't seem too concerned that customer service is telling people about the $39.99 auto ship every 2 months and I have a feeling that they are FULLY AWARE about this but won't do anything about it because all they care about is suckering the customer into being charged another $39.99 for this product every 2 months and you know the hassle the customer would have to go through with their bank or credit card company to stop this and by then TeleBrands will already have received God knows how much money from consumers who are being wrongly charged for their product! Also some people wouldn't bother to ask for refunds either because of the hassle they would have to go through to get it back. Needless to say I certainly didn't order the product for fear I would get charged the $39.99 again regardless of what the woman rep was telling me from the company itself. I'm filing this report to let you know that something wrong is going on here and to help other victims of this. TO ME, obvious scam!

Ordered a product at regular delivery of 3 to 4 weeks. Did not choose to pay for rapid delivery of 2 to 3 days. Have not received the product in 8 weeks and counting. Was told by a rep today that high demand ran them out of stock but I could cancel order, reorder and pay for fast delivery and get it 2 to 3 days. If the product is out of stock, how does it magically appear if shipping is paid? Not good practice by Telebrands.

This is a scrap product. My entire money has gone for a waste. The product is not at all durable as it is shown on the advertisements. On the day I received the parcel, I Inflated Air in it but after an hour the air started deflating from the Sofa. I inform Telebrands about this. They told me to send back the items through reliable courier. I send back and got back the replaced one in one and half month. On scrutiny, it was found that the same sofa has been sent back to me with the same problem. I again spoke to the customer executive in Mumbai and he was reluctant to help me out. He was answering my phone call in yes and no before hanging up the phone. He gave me the example of balloon which starts deflating after an hour and so this sofa also start deflating on the same as in case of balloon. I have given a written complaint through mail to Telebrands on 30/07/2014 but no reply from the Telebrands till I am writing this post. Do not believe in the advertisement of Telebrands. They sell all scrap product. What you see in the advertisement is just the opposite of the one you receive. Please think twice before buying any products from Telebrands India.

I wanted to try this product so I called up the toll free number. First off, the entire order process was automated, which I actually prefer! So far, so good. My order was placed, but I had to begin navigating a lengthy labyrinth of "But wait, we have more deals for you!" for $** more, you can get double the amount. I thought, "eh, why not". "BUT WAIT, for only ** more you get freeeeeeee shipping AND MOOOOORE PEE PADS!!! "Okay, sounds alright." "BUT WAIT!!!!! For only X more dollars, we will throw in a $40 gift card to Walmart AND a $15 rewards to Telebrands!" I thought that was a pretty good deal, so I placed the order. I was charged roughly $70 for the whole transaction. The order was placed around January 20th I believe? It's far back enough to where my mobile banking app can't find the record of it, and it will allow me to look as far back is February 4th, and now we wait for it to come in.
Days turned into weeks, and weeks turned into months. It finally arrived May 18th (A little longer then the already substantial 6-8 business week shipping time). I got home, and opened up the box. It contained 2 smaller boxes, a cleaning spray, and some loose papers. The boxes contained the large amount of pee pads. The cleaning spray was an unexpected surprise, little did I know that it would be the most useful thing in the box.
I set up the first pee pad. What it didn't do is help the dog in the direction of the pee pad. I didn't even need the dog to pee on the bull's eye. I was hoping the science educed pheromone technology might assist the dog in getting trained indoors. I didn't expect the dog to get it the first time, so I tried again and again. The dog seemed upset with it, and would whine like it's getting hurt every time we pulled a new pad out. Very strange. The pee pads did do a few unexpected things though. 1. It made our cat go nuts and 2. It attracted ants, they seemed very fascinated with the pee pads.
I thought oh well, I can just call customer service about the whole 100% customer satisfaction thing. However, they couldn't do anything because it has been more than 30 days since I placed the order. I know of better ways to waste $60, but I'll hold onto the pee pads I guess since I can't return them. They have bull's eyes on them, so I might go out and buy a $60 bow, and use them as targets, seeing as a 10-pack of targets cost me around $7.
I examined the gift card that came in the box for the $40 to Walmart. It tells me I'm actually signing up to be eligible to possibly receive a gift card at the cost of $15.99 a month. No thanks, but I was charged for it anyways. How about this voucher for $15 for Telebrands? Seems legit so far when entering the code. All of a sudden, it gives me an error message saying it's expired?! It doesn't expire till August 8th! I call customer service, no answer, call again, no answer. I call one more time, and someone picks up, with very choppy English. I explain the situation only to be told that the card is expired, and to have a good day, followed by a click.
The bill in the box tells me I was charged $58 for the order. Which confuses me that $70 dollars was taken for the order (especially since shipping and processing was free). I personally won't be ordering from them again. I wish I could have come to some resolution. But plain and simple, I'm just out $70.

I ordered the hurricane spin mop Dolly on June 15, 2014. Today is July 28, 2014! This company is a scam and a fraud! First they told me it was shipped so they could not refund my money... then they told me it was out of stock. After six weeks of not receiving the merchandise I demanded a refund! They said I will receive the refund in 3-5 days. We will see. I am reporting it to my bank as a "fraud"! Do not order from these people!!

I ordered from this company for a product that they advertise. Due to some computer/internet issues, there were multiple orders placed for the one item when I only wanted one. I called the customer service number immediately after I realized the error and was "guaranteed" that I would only get ONE item and not multiple - this was Saturday. On Monday I saw that there were still 3 of the same product under different order numbers being ready to process. I called again to the customer service number. First, the representative was very rude and almost seemed like I was bothering him. Then he as well said that I would only get one item.
Today my charge card was charged for three of the same item. (Today is Wednesday.) So I called again and got "Thomas" (or at least that is what he claimed his name was). He was not listening to my issue and was not helping at all with the resolution of making sure I only got one item. I continuously asked for a manager. He refused over and over again and started to get an attitude with me. Finally after 25 minutes he finally let me talk to a manager. Then the manager said she could only stop one order. I told her after the service I have received that I did not want the product at all and would never do business with them again. From that all she could tell me is that when the product gets delivered to "refuse the delivery" and when they got it back they would refund my account. This process can take up to 3 weeks.

Ordered back in March 2014, then found that Bed, Bath & Beyond had it at less than half the price. Called same day to cancel and got the old "it's not in our system yet, call back in two business days" line. Called back in two days to cancel and they hung up on me. Called back and finally got a cancellation number and was told the order was cancelled.
The very next day, they charged my credit card and shipped the order. When I called to complain, they said there was nothing they could do, and that when it arrived I should refuse delivery and they would refund my money. I refused delivery on April 2, 2014 -- had to take it to the post office to do this. It is now April 28, 2014 and the charge is still on my card. When I called to complain, they said there is nothing they can do, because FedEx has it that the order was delivered successfully. In order to get my refund, I should call FedEx and get them to upgrade the status to "refused." Well, guess what? FedEx can't do this because it handed the package off to the post office for delivery. The post office won't do a thing, and FedEx referred me back to TeleBrands.
This company is a scam and a fraud and after reading the other complaints, I can't believe that the authorities allow them to continue doing business. However, although they give their corporate address as Fairfield, NJ, I think that's just a front. They appear to be based in India, so that's how they get away with it. STAY AWAY from this company and all of their "As Seen on TV" garbage. I may never get my refund at this point.

Ankle Genie Product : Not satisfied ! Fits too tight! "One size does NOT fit all" as advertised !! ! Return policy does not include refund of the S/H cost to house delivery and no S/H refund for return to Telebrands - retailer of Ankle Genie. It should at least cover the return shipping cost. After speaking to a customer service representative (with his accent difficult to understand him) & supervisor, they did not have a RA# and no return label for mailing.

I have order air lounge bag from Telebrand. But inside the package there were piles of outdated magazine of LIC anniversary issues. My order no. is ** and invoice no. **. Further before the delivery, customer card executive gave me no. ** as my order no. I have paid a huge amount of rs 6500+. Really I'm very much frustrated and dissatisfied with Telebrand's services.

Hose started leaking within a couple of days. It was more like a sprinkler than a watering hose. Now today while putting leaking part of hose in flower bed, the hose got a big bubble on it and blew up. Horrible product.
TeleBrands Company Profile
Company Name:

TeleBrands

Website:

http://www.telebrands.com/