Best Invention and Patent Services
Patenting an invention helps turn an idea into reality. A patent for an invention issued by the U.S. Patent and Trademark Office gives property rights to the inventor. There are many different types of patents that protect different types of inventions, but they all must satisfy the following requirements: the invention must be novel, the invention cannot be too obvious, and the invention must be clearly explained and documented.
A patent and invention service company can help you figure out if your idea is marketable and get you on track to secure the patent or trademark you need. However, some of these companies charge exorbitant prices and have a low success rate, meaning you may end up investing a lot of money into an idea and never seeing any return on that investment. Be sure to carefully screen any company before sending money or signing a contract of any kind.
Compare Reviews for Top Invention and Patent Services

For Sale by Inventor
Read 198 Reviews

For Sale by Inventor works with inventors and companies to help patent, design and sell inventions. Partnered with Walmart, Sears and Amazon.com, they offer quick and inexpensive methods to help any invention come to life.

Davison
Read 1431 Reviews

Davison has years of experience marketing original inventions to popular retailers, such as K-Mart, PetSmart, Sears and more. They offer a free information guide online and have numerous trade shows throughout the year.

InventHelp
Read 235 Reviews

InventHelp provides patenting services for customers who have unique product ideas. They also assist inventors with marketing their ideas to other businesses; prototype models are also available.

InventionHome
Read 66 Reviews

InventionHome offers extensive assistance to their customers, working with them to develop their ideas into feasible products. They help with every step of the process, from design to marketing to retail.

World Patent Marketing
Read 230 Reviews

World Patent Marketing offers research patenting, marketing, prototyping and manufacturing services. They have partnered with retailers such as Walgreens, Target and Home Depot.

IDEA Design
Read 148 Reviews

IDEA Design Studio offers design analysis, manufacturing services and more. They offer many technologically advanced services, including computer-aided design software with 3D solid modeling and high production CNC machinery.

Mars Rising Network
Read 27 Reviews

The Mars Rising Network has helped first time inventors and experienced inventors protect, develop and market their ideas since 2007. They offer patent services, licensing services, 3D animation, production/promotion and more.

TeleBrands
Read 60 Reviews

TeleBrands was founded in 1987 as a retail product promoter. It has launched many products under the name As Seen on TV, which are sold via infomercials or retail partners. Inventors can also submit ideas on TeleBrands' website.

Thoughts to Paper
Read Reviews
Be the first one to rate this company

Thoughts to Paper offers patent and trademark services to small and large business owners. They offer fixed rates on their professional filing services, so consumers have no surprises when it comes to pricing.

Docie Invention & Patent Marketing
Read Expert Review
Be the first one to rate this company

Docie Invention & Patent Marketing has been in business since 1976, offering patenting and other invention services to entrepreneurs for over 30 years. They offer free resources and a free evaluation via their website online.

Thank you, you have successfully subscribed to our newsletter!
Enjoy reading our tips and recommendations.
Unsubscribe easily whenever you want

ConsumerAffairs
Research Team
View Profile
The ConsumerAffairs Research Team believes everyone deserves to make smart decisions. We aim to provide readers with the most up-to-date information available about today's consumer products and services.
What should you look for in an invention or patent service?
What technical experience does the service offer?
Some invention and patent services specialize in particular product types, industries or specific services. Be sure that you research the company and any attorneys or other service providers that it partners with to verify that it is experienced and qualified to meet your needs.
Field of experience: Look for patent services that work with attorneys who have experience in the exact field of your invention. It is important to know that they have experience developing and marketing products that are similar to yours.
Former clients: Find out whether the service has worked with clients in your field, and ask for a list of successful former clients to serve as references. Some companies will say that this information is confidential or legally protected, but this is a red flag that might indicate the company does not have a successful track record.
Attorney characteristics: All attorneys who work with patent service companies must have some kind of technical experience to pass the bar exam, but some have more specialized experience than others. Look for a company that works closely with a patent or trademark attorney who has a clear record of success.
How much does the service cost?
Patent costs vary from company to company but it's a good idea to try to get an accurate estimate of the costs up front. Companies that will not provide a fee schedule up front are likely to pile on unexpected charges throughout the process.
Itemized charges: Depending on what you are using the service for, you may be charged a fee to have your idea assessed, research patents in related industries, file for a temporary patent, file for a permanent patent, prototype your product, develop marketing materials and more. You might also be charged for things like securing your contract with the company or lawyer or court fees. All of these fees can add up fast; ask for a complete list of all of the charges associated with the service before signing anything or submitting your idea.
Billing: Does the service bill by the hour or have a standard fee for filing? Find out exactly what you are billed for and when.
Price cap: Does the service set a price cap? A cap will help ensure you don't get any big surprises when the bill comes.
Low prices: Most patent services charge rates that are within a 20% range of each other. Extremely low rates can be a sign of problems with a service.
How big is the company?
Companies of all sizes can file successful patents. But depending on the type of your invention, you might prefer to work with a large patent services company vs. a small company or vice-versa.
Nature of invention: Big companies will likely spend less time writing a patent, but will have more people review it. On the other hand, small companies will often offer more personal attention.
Guidance: Smaller companies are likely to offer more guidance. If you already understand the patent process for inventions, you might be better off with a large company that offers more resources.
Client load: Find out how many clients the firm is working with currently. Most qualified services should be working with at least one or two new clients every few weeks; major firms secure around 5-10 patents each month.
What is the company's success rate?
One of the best ways to evaluate a patent service is to investigate the company's success rate. It's not always easy to find this information, but it is a valuable measure of a company's worth.
Number of patents: Ask the company for names and patent numbers for all the patents they have helped inventors secure in the last several months. A good company should at least have 2-4 secured patents a month, preferably more.
Success rate: Ask your contact at the company what percentage of their clients are able to secure a patent. This can help you get an idea of the odds of your idea being patented. Then ask what percent of the products they have marketed have seen a significant return on investment.
Major retailers: Ask for a list of client's products that have been picked up by major retailers. Many companies will list these on their website, but be sure to ask what percent of the clients they represent have seen products picked up by major retailers.
Does the company work with attorneys?
To patent an invention, you have to file legal paperwork. Some patent and invention service companies do not secure patents, leaving you to find an attorney on your own which will add to your expense.
Attorneys on staff: The most convenient type of invention service company will have attorneys on staff with specialities in patent law. These attorneys can complete and file all your paperwork for you.
Partner attorneys: Some patent service companies work with certain attorneys as their partners, and share their profits with the attorney. Be sure that any relevant attorney fees are included in your quote.
No attorney: Companies that do not have an attorney on staff or do not outsource work to attorney partners will not be able to help you secure a patent. They may be able to help you learn about the process and conduct market research to see if your idea is actionable, but you will have to secure a patent on your own.
What types of invention and patent services are there?
Full-service company
Full-service companies offer marketability testing, patent searches, legal patenting services, marketing to retailers and more. They work with inventors from idea conception through retail sales.
Individual service company
Some companies specialize in one or two aspects of the invention and patent process. For instance, a company may help with prototyping or marketability research.
Referral service
There are many services that connect inventors with patent service companies for a fee. These may be helpful if you need extra guidance.
Who might use an invention or patent service?
People who have invented something
Anyone who invents a new, non-obvious and useful process, machine, article of manufacture, composition of matter or an improvement of any of these items can apply for a patent.
People who have invented a design
Anyone who invents an ornamental design that is nonfunctional, new and non-obvious can apply for a patent.
People who have produced plants
Anyone who successfully produces a new plant variety can apply for a patent.
People with ideas
Patent laws do not require that you have a prototype of your idea in order to file for a patent, but you must be able to describe it or diagram it well enough that others could make and use it.
Company reviews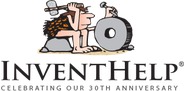 Established in 1984, InventHelp assists inventors with submitting their inventions and product ideas to the industry. They help inventors package their ideas, provide a patent referral and then submit the ideas to companies who are looking for new products. Their patent referrals have resulted in over 9,000 patents.
INPEX trade show: Every summer, InventHelp hosts The Invention & New Product Exposition, or INPEX, in Pittsburgh, Pennsylvania. INPEX is the largest invention trade show in the country and it provides inventors a venue to exhibit their inventions and network with companies who are interested in licensing, manufacturing or marketing new products.
Request free information: InventHelp sends free information about their services to interested inventors. Simply submit your name and email address to have free information sent to you.
3D prototype modeling package: Inventors who have new product ideas can benefit from InventHelp's 3D prototype modeling package. This gives you a three-dimensional model of your invention that you can use to print out a prototype. Your printed model will not be functional, but it will give you an accurate representation of what you can expect from your current invention design.
Find your local sales office: InventHelp has over 60 offices across the United States, Canada, Germany, Korea, the United Kingdom and Australia. Find your nearest location to set up an appointment to discuss your invention.
Patent information: InventHelp does not offer legal advice on patents and encourages their clients to seek legal advice for any patent-related questions. They do have a wealth of resources on patents for inventors to read so they can understand the basics of patents and what they need to do to patent their invention.
Best for: people who have an idea for an invention and people who have invented a design.
Read 235 Reviews

Davison is a leading invention services company that has been in business for almost 30 years. Davison's team of over 250 employees works with inventors who don't yet have a fully developed idea. Products developed by Davison have sold in over 1,000 stores, and they secure an average of seven store placements for new products every month.
Pre-patent help: Davison works with clients to develop an idea fully before seeking a patent. You can submit an idea online and receive feedback about what steps you should take next.
Track record: They have a proven track record of getting products into stores. Their clients' products have been sold in The Home Depot, Wal-Mart, Ace Hardware, Toys R Us, Target, Petsmart, Amazon.com and more.
Confidential: Davison works hard to protect the confidentiality of your idea, and signs an agreement with clients prior to accepting any new product ideas stating that they will not sell or develop their clients' ideas without written consent.
Full service company: Davison's product development services include data and patent research, product design and development, prototyping and sample design and corporation targeting.
Free information: You can access several resources on Davison's website to help you develop your idea, and you can also download a free Davison Inventing Method Information Guide.
Best for: people with ideas for new products.
Read 1431 Reviews

For Sale by Inventor helps inventors, new and established, get on the fast-track to launching their products. They work with both inventors wanting to market their inventions and companies looking for the right inventions to sponsor for sale. With a fully licensed legal team and an extensive combined background in marketing and sales, For Sale by Inventor delivers excellent service to both sides of the coin.
New inventor guidance: From start to finish, even those with no background in marketing, sales, or legal principles can be guided to product launch in record time.
Legal advice: Their fully licensed legal time holds an impressive combined background and can help new inventors dodge the rough legal expectations that can come alongside new products.
Inventions accessible by businesses: Successful inventions will be placed on the website, which is easily accessed by companies and other entities for investment and sponsorship.
Guides companies to the right products: New companies simply have to enter in the budget and details of products they are looking for and For Sale by Inventor will do the leg work of finding the right products for them.
Premium marketing packages: The offered marketing packages are well worth the money spent, thanks to the combined knowledge of their marketing and sales team.
Best for: people looking to bring their invention to a larger market.
Read 198 Reviews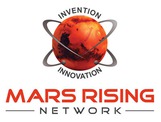 Mars Rising Network offers inventors everything they need to turn their idea into reality, including patent services, assistance with invention design, licensing services, market promotion, prototyping and manufacturing. They also offer specialty services, including 3D animation video production, 3D design and prototyping and web/SEO services to help inventors and investors get a feel for how their product will look and function. Invention submission is easy, free and confidential.
Read More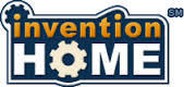 InventionHome is an invention and product marketing company that helps inventors and entrepreneurs through the invention and patent process. Headquartered in Monroeville, Pennsylvania, InventionHome's services are ideal for inventors who want to avoid a "buy before you try" service or people who are looking to have marketing assistance with their invention.
Read More

Idea Design Studio is an invention firm that helps inventors with designs, development, production and marketing so they can turn their idea into a marketable product. They have been helping inventors turn their ideas into reality for over 10 years.
Read 148 Reviews

Thoughts to Paper is an intellectual property and new product consulting service that works with individuals and small businesses to file for patents. It offers a range of services that are ideal for first-time inventors who are interested in trying things out with a flat fee.
Read More

Founded in 1976, Docie is one of the oldest and most experienced patent service providers. Docie was founded by Ronald Louis Docie, Sr., the author of The Inventor's Bible. Docie's services are ideal for first time inventors who are cautious about spending money on patent services and inventors looking for a company with a history of success.
Free evaluation: Docie will evaluate your invention or idea for free to see if it's worth pursuing. If they decide to sign you on as a client, they will offer you a list of services to choose from.
Experience: Docie's 40 year history in the invention services industry gives them a lot of experience and a reliable track record. They have a solid history and a great success rate.
Marketing services: Docie conducts market investigation to see whether there are other products like yours on the market and conduct a demographic analysis.
The Inventor's Bible: Docie was founded by Ron L. Docie, Sr., the author of The Inventor's Bible. This book walks readers through the invention process, with information on protecting your idea, patenting, selecting a manufacturer and more.
Best for: people who have invented something, people who have invented a design and people who have reproduced new plants.

Idea4Invention.com is a patent service company that specializes in connecting inventors with patent companies to help them develop and patent their ideas. It offers itself as a "one-stop site" to help inventors connect with patent companies, prototype companies, marketing experts and more. Idea4Invention.com is best for people who need assistance with the entire process of patenting their inventions.
Partner companies: Idea4Invention.com connects users with their partner companies, including Davison, Invents Company, Lonestar Patent Services and World Patent Marketing.
Prototypes: This company can help you find a prototype company to build a model of your idea, which may make it easier to market.
Simple process: Simply fill out an information request form at Idea4Invention.com indicating what type of invention you've created, whether or not you have a patent and prototype, and your contact information and you will receive a list of companies that may be able to help you with your idea.
Website information: Ideas4Invention.com features informative articles, invention tips, success stories and more.
Best for: people with ideas for new products.

InventionIdeas.org is a patent and invention services referral company. It works with several invention companies to connect inventors with service providers that may be able to help them bring their ideas to fruition.
Free invention kit: Those who want information on aspects of inventing such as whether an idea is patentable, how to conduct a patent search and how to apply for a patent can download the free Invention Kit. Simply provide your contact information and a bit of background information on your invention idea to download the kit.
Informative website: InventionIdeas.org provides articles on many aspects of invention and patenting, and can be helpful for new inventors to learn more about the process.
Partners with invention companies: InventionIdeas.org partners with several invention companies including Idea Design Studio, Inventionland and Invents Company. They will refer you to a company that best fits your needs.
Best for: people who have invented something.

Innovative Licensing & Promotion Inc. is an Alberta, Canada-based patent agency. Founded in 1999, this company has almost 20 years of experience helping inventors navigate the patent process and licensing.
Read More
Disclaimer
Information in this guide is general in nature and is intended for informational purposes only; it is not legal, health, investment or tax advice. ConsumerAffairs.com makes no representation as to the accuracy of the information provided and assumes no liability for any damages or loss arising from its use.