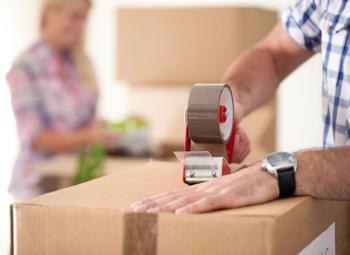 If one of your New Year's resolutions is to get ahead financially in 2017, maybe you should think about relocating. Part of your struggle may have to do with where you live.
For example, if you live in New Jersey, Maryland, Massachusetts, Hawaii, or California, you could be barely making ends meet. A survey by GoBankingRates.com has identified the states where consumers are most likely and least likely to be living paycheck to paycheck. The island paradise of Hawaii tops the list.
On the other hand, you may be doing just fine if you happen to live in Michigan, Mississippi, or Oklahoma. It's not so much a matter of how much you earn in those states, but how much you have to spend.
The report's authors took into account a state's median income, then subtracted the average housing costs, food expenditures, transportation costs, utilities, and healthcare.
'Live like royalty on $60,000'
It turns out there are also some specific cities where your money will take you farther. CNBC recently chose 15 American cities where earning $60,000 "would allow you to live like royalty." That might be overstating it a bit, but the numbers are indeed impressive.
For example, the cost of living in Detroit is about half the national average. The median base salary is $61,000 while the median home value is $123,000.
Other inexpensive cities include Memphis, Pittsburgh, and Cleveland. There are plenty of jobs and the median home value is less than $126,000.
Most major cities absent
Though Detroit, Cleveland, Houston, and Atlanta are on the list of most affordable cities, most other major cities are missing. The main reason is the cost of living. For example, you certainly won't find any California metros included among the locales where $60,000 will make you feel affluent.
There are no Colorado cities on the list either. It's no surprise since a new report on employment and income shows 25% of Colorado residents lack enough money to meet basic needs. An astounding 294,000 Coloradans were found to be living in "deep poverty."
The report by the Colorado Center on Law and Policy, a nonprofit, non-partisan research and advocacy organization, found low wages in comparison to the cost of living and high levels of unemployment and underemployment.