---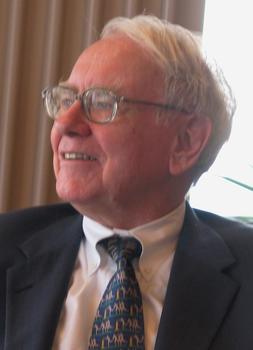 Value investor Warren Buffett is said to be among a group of investors making a bid to acquire the core assets of Yahoo, the moribund internet portal that has been slowly sinking into obscurity.
Press reports, citing unnamed sources, say that Buffett's Berkshire Hathaway has teamed with Quicken Loans founder Dan Gilbert and other investors to make the bid. AOL parent Verizon had been seen as the leading contender to acquire Yahoo's assets.
Buffett is not a fan of high-tech investments and generally sticks to bread-and-butter companies like railroads and food processors, although his group has become a leading investor in community newspapers. 
Yahoo and other websites are generally regarded as technology companies, as illustrated by the way their managers mangle their media components but underneath all the tech hype, a website like Yahoo is not fundamentally different from a TV network or newspaper.
All provide content that is primarily ad-supported but most tech ventures for some reason put editorial functions in the hands of engineers, often producing results that are similar to what would happen if newspapers turned over publishing duties to their pressmen.  
Content still king
Through his investments in community newspapers, Buffett has been seen as voting for the concept that content is king, especially in smaller communities where a local newspaper has a virtual monopoly on local content. 
Gilbert built Quicken Loans and went on to become a professional investor, taking chunks of numerous high-tech and traditional ventures. He also owns the Cleveland Cavaliers.
Verizon's interest in Yahoo is thought to center on the added heft it would bring to AOL, which has emerged as the cornerstone of Verizon's attempt to become a major content player. 
Others thought to be circling Yahoo include Bain Capital, Mitt Romney's former company, and other private equity firms. 
Yahoo once ruled the internet roost with an elaborate catalog of online resources but was displaced by Google's keyword-driven cataloging strategy. It has suffered through an endless series of CEOs, including the incumbent, Marissa Mayer, who left Google to attempt a Yahoo turnaround that most analysts agree has fallen flat.
---