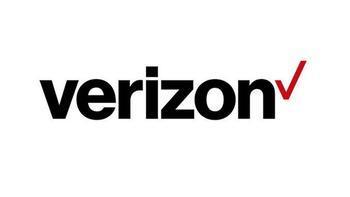 The technology media is reporting a data breach at Verizon's third party cloud storage that may have exposed millions of customer service records.
Verizon, meanwhile, is saying no one's records were compromised.
ZD Net reported Wednesday that a security flaw at a Verizon vendor exposed the records of 14 million consumers who called Verizon customer service in the first half of 2017. The report says the records were unprotected and could have been easily downloaded. But Verizon says they weren't.
"We have been able to confirm that the only access to the cloud storage area by a person other than Verizon or its vendor was a researcher who brought this issue to our attention," Verizon spokesman David Samberg said in a statement. "In other words, there has been no loss or theft of Verizon or Verizon customer information."
Samberg said the vendor was supporting an approved initiative to help Verizon improve a residential and small business wireline self-service call center portal and required certain information to complete the project. Most of information in the data set, he says, had no external value, even though it contained what he called "a limited amount of personal information."
No Social Security numbers at risk
"There were no Social Security numbers or Verizon voice recordings in the cloud storage area," he said.
According to ZD Net, an employee of security firm UpGuard discovered the unprotected data and notified Verizon in early June. He told the publication that Verizon waited a week before acting.
According to the report, each set of data included a customer's name, a cell phone number, and their account PIN, used to access an account. Not so, the company says.
Verizon said PINs contained in the data are used to authenticate the identity of a customer calling the company's wireline call center but do not provide online access to customer accounts.
Verizon also takes issue with the number of individual customers who may have been exposed. It's not 14 million, Samberg said, but closer to six million.
Still, if you called Verizon customer service in the last six months, there is no harm in changing your PIN.