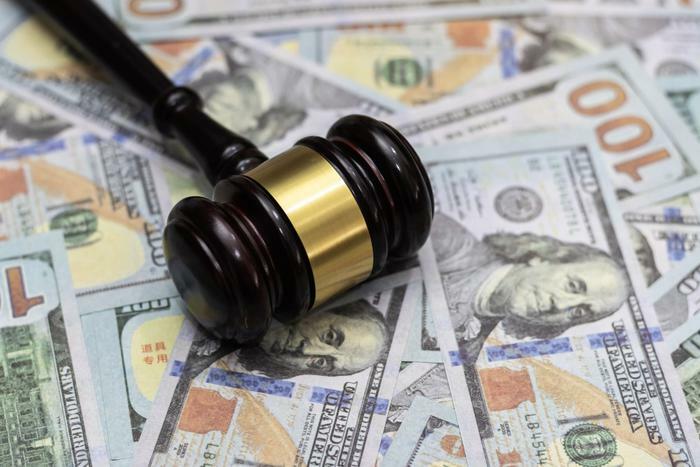 If you're one of the tens of millions of consumers who use Venmo, American Express, Robinhood, Ally Financial, Capital One, Citi, Rocket Loans, TD Ameritrade, Venmo, or Wells Fargo apps to make banking transactions, you may be in for a pleasant surprise.
Plaid – a California-based data transfer network that powers fintech and digital finance products – will be paying $58 million to users to settle charges that it took more financial data than was needed by a user's app. 
On top of getting more personal financial data than necessary, the company is alleged to have obtained log-in credentials through the app's "Plaid Link" interface. Regulators say the interface mimicked the look and feel of users' own bank account login screen, leading people to believe that the data they were sharing was really with the bank and not a third-party source. The plaintiffs in the class action suit alleged that Plaid then used that information to access and sell transaction histories. 
Major settlement in the fintech market
Consumers flocked to digital banking during the pandemic, and federal regulators started raising concerns. Early last year, the Justice Department stepped in to oppose Visa's efforts to acquire Plaid, saying that the deal was anti-competitive. This latest settlement could be monumentally important when it comes to policing the fintech market.
"This is a major settlement in the fintech privacy area, as the collection and use of consumer data has become more scrutinized in the past few years, especially amidst the wave of fintech and money transfer apps that have become popular with consumers," said attorney Jeffrey D. Neuburger, co-head of Proskauer's Technology, Media & Telecommunications Group. 
Plaid might be out $58 million, but it's remaining steadfast about its innocence. 
"We don't share your personal information without your permission," the company stated on its website. It also denies any wrongdoing and claims that it adequately disclosed and maintained transparency about its practices to consumers.
This is real, not a hoax
Snopes reports that earlier this month, Google users went on the hunt to find out if an email for Plaid's class action settlement was a "scam or legit," as people frequently do after receiving such notices. But this is real, and consumers have already started to receive a Notice of Settlement either by postal mail or email.
However, anyone who's due some money as part of this settlement might want to hold off on making any big plans with their check. The suit likely includes "tens of millions" of plaintiffs, so the payouts may not wind up being that big. 
Nonetheless, if you want to find out if you're eligible for some part of the settlement money, the settlement website has a complete searchable list of the companies linked to the Plaid app. You can also call the settlement administrator toll-free at 855-645-1115 to find out whether or not you are a class member.
Anyone who feels their data was misappropriated by Plaid has until April 28, 2022, to file a claim. Full settlement details and the consumer's legal rights are available here.