---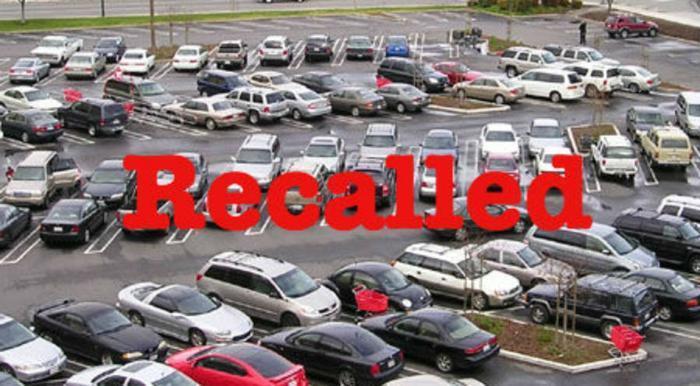 Not a week goes by, it seems, without a couple of auto recalls. According to government data analyzed by J.D. Power, 437 million vehicles were subject to a recall in the last 20 years, with a record 51 million recalled in 2015 alone.
That can create a safety problem if those issues aren't addressed, and the J.D. Power analysis suggests many are not. It says there are 45 million vehicles on the road that were subject to recall between 2013 and 2015 that still have not been repaired.
The report's authors say this creates major challenges for everyone – carmakers, dealers, and consumers.
"The steady surge in recalls, combined with the National Highway Traffic Safety Administration's (NHTSA) stated goal of 100% recall completion rates have made the number of un-remedied recalls still on the road a critical statistic for automakers and dealers," said Renee Stephens, vice president of U.S. automotive at J.D. Power.
Stephens suggests the industry needs to better understand how to communicate with vehicle owners to improve recall completion rates.
Significant findings
A few facts stand out in the research. Unrepaired recall issues are more common in older cars. The recall repair rate in 2013 to 2017 models is 73%. For 2003 to 2007 models it's just 44%.
Work vans have the highest recall completion rate, at 86%. Full-size SUVs have the worst, at 33%.
The size of the recall also seems to make a difference. If the recall affected one million or more vehicles, the repair rate was only 49%. If fewer than 10,000 vehicles were in the recall, the completion rate is much higher – 67%.
Issues affecting the powertrain, electrical and braking systems get the most attention from owners. Alarmingly, recalls concerning airbags have only a 47% repair rate.
Airbags most ignored
In the last two years millions of vehicles have been recalled because the Takata airbags in them have a defect, causing them to spray metal shrapnel through the cabin when the airbags deploy. There have been at least 10 known fatalities caused by this issue, some of which occurred in vehicles that had been recalled but not repaired.
"By better understanding the specific factors driving recall compliance among vehicle owners, manufacturers and dealers can better tailor their communications and manage the recall process much more efficiently," said Stephens.
Stephens says improving recall compliance is a major need for the auto industry, saying it will ultimately help reduce the number of un-remedied vehicles still on the road.
Last year Carfax issued a similar report, noting that the number of unrepaired recalls surged 10-fold from 2013 to 2015.
Manufacturers generally notify owners of record by mail when a vehicle is recalled, Consumers should remain alert for letters from a carmaker and not automatically assume it is junk mail. It could well contain life-saving informtion.
---