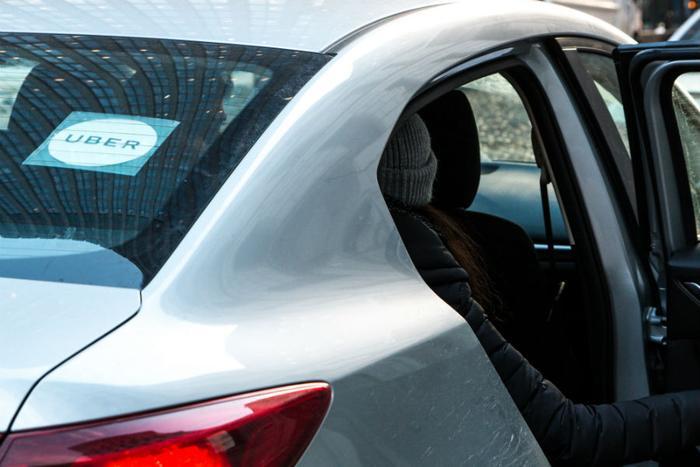 In a regulatory filing on Thursday, Uber disclosed that it has reached a settlement with drivers who staged protests this week over issues including employment status and the need for livable wages.
The protesting drivers contended that all Uber drivers should be considered employees of the company rather than independent contractors. Now, Uber says it has reached agreements to "resolve the classification claims of a large majority" of 60,000 drivers who filed, or said they planned to file, arbitration demands.
All told, Uber estimates that the settlement payouts will cost it between $146 million and $170 million. The settlement came just one day before the ride-hailing giant was slated to make its stock market debut.
Tension over employment status
Uber said in the filing that it still believes, as it has since its inception, that its drivers are independent contractors because they can decide when they want to work and are allowed to work for competitors.
"We believe that Drivers are independent contractors because, among other things, they can choose whether, when, and where to provide services on our platform, are free to provide services on our competitors' platforms, and provide a vehicle to perform services on our platform," Uber said.
The company said reclassifying drivers would require it to "fundamentally change our business model, and consequently have an adverse effect on our business and financial condition."
Ride-hailing service drivers have long complained of low wages and lack of benefits. A paper released Tuesday by the Economic Policy Institute found that Uber drivers earn the equivalent of $9.21 in hourly wages after factoring in the company's commissions, fees, and vehicle expenses and accounting for the cost of health insurance and other expenses.
LA-based drivers who protested on Wednesday asked for pay, based on mileage and minutes, for the trip to pick up a passenger, as well as an hourly minimum wage that matches New York City's $27.86 before expenses. Meeting these demands would help create "a fair, dignified, and sustainable ride-sharing industry," they said.