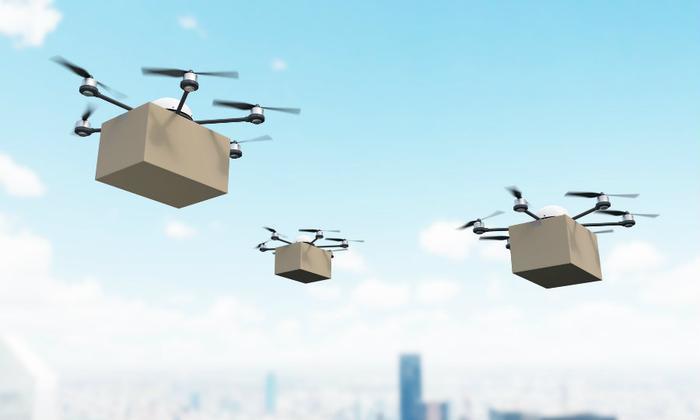 Uber has announced that it's preparing to start testing drone delivery for Uber Eats in high-density urban areas. The company anticipates beginning trials in San Diego this summer, pending approval from the Federal Aviation Administration (FAA).
News of the planned test comes just a few weeks after Amazon unveiled a drone that it hopes to use for deliveries of household items "within months."
For the initial phase of Uber's food-delivery-by-drone test, Uber has been working with McDonald's. The company plans to work with other partners later this year.
"We've been working closely with the FAA to ensure that we're meeting requirements and prioritizing safety," Luke Fischer, head of flight operations at Uber Elevate, said in a statement. "From there, our goal is to expand Uber Eats drone delivery so we can provide more options to more people at the tap of a button. We believe that Uber is uniquely positioned to take on this challenge as we're able to leverage the Uber Eats network of restaurant partners and delivery partners as well as the aviation experience and technology of Uber Elevate."
Predetermined landing zones
Food ordered via Uber Eats' drone delivery service will be sent to "designated safe landing zones" where Uber employees will unload the package and take it to the customer's doorstep, according to Bloomberg. Uber says its future plans include having the drones land on top of parked Uber vehicles located near the delivery locations.
"We don't need to get the drone direct to our customers or consumers. We just have to get it close enough," Fischer said at the Uber Elevate summit this week.
Uber believes that in 10 years' time, drone deliveries will be have become prevalent enough to warrant a restructuring of restaurant kitchens.