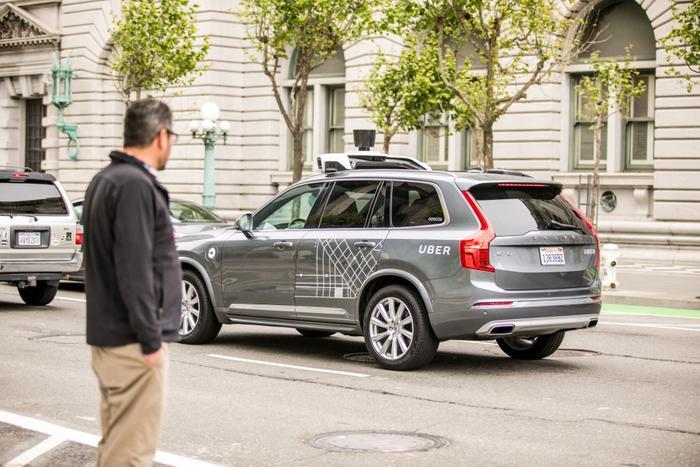 Uber walked out of an Arizona courtroom on Tuesday, breathing a sigh of relief. On the hot seat for potential liability in a March 2018 crash in Tempe, Arizona -- in which one of the company's self-driving cars struck and killed a pedestrian -- the Yavapai County Attorney said that there was "no basis for criminal liability" for Uber.
However, there was a caveat to that dismissal. Apparently, the prosecutors in the case bought the "driver error" argument after a video taken inside the car showed that the backup driver was looking down at his phone, watching an episode of 'The Voice' until a nanosecond before hitting a pedestrian, who died from her injuries.
Police called the incident "entirely avoidable," and now the Uber driver could face charges of vehicular manslaughter, according to reports.
Can autonomous vehicles be trusted?
The Arizona fatality caused Uber to pull back on its autonomous vehicle testing and sent out a warning to other automotive companies wanting in on the driverless technology craze.
In its defense, autonomous car companies blame "driver error" for most of its accidents, but experts suggest the issue may stem from computers actually driving more cautiously than the humans with which it shares the road.
Reuters reports that automotive industry kingpins moaned the loss of consumer confidence, as well as the support of regulators and investors, at an autonomous vehicles conference in Silicon Valley last week. These executives will likely need all of these stakeholders on their side to build consensus for autonomous vehicles.
Uber isn't throwing in the towel… yet
On the heels of the Arizona accident, state authorities suspended the consent it had given Uber to test self-driving cars. With its hopes seemingly dashed, Uber voluntarily discontinued its autonomous car testing program in Arizona, pulled up stakes, and left to focus on the self-driving notion in San Francisco, Toronto, and Pittsburgh.
That move to Pittsburgh hasn't worked out particularly well…yet. After pressing pause on the initiative for a year while it fine-tuned things, Uber restarted the program with what it felt was a better, safer plan.
In the company's new formula, self-driving vehicles are restricted to a small geographical loop, one that can only be used in good weather. Its new plans also require two people in the front seat, and the company says it's monitoring the safety of its drivers more closely.