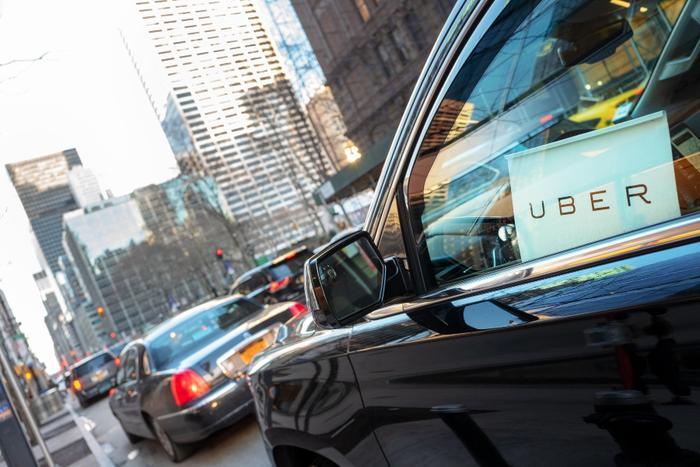 Back in September, the California State Senate moved forward with Assembly Bill 5 (AB 5), a measure that regulators said would protect gig workers by ensuring they get benefits like minimum wage, overtime, paid parental leave, and workers' compensation. 
But now the soon-to-be law is being challenged by Uber and Postmates in a lawsuit. The companies claim that AB 5 is unconstitutional because it would force them and other similar companies to fundamentally change their business models. 
"Plaintiffs bring this lawsuit to protect their constitutional rights and defend their fundamental liberty to pursue their chosen work as independent service providers and technology companies in the on-demand economy," the suit states.
"AB 5 is an irrational and unconstitutional statute designed to target and stifle workers and companies in the on-demand economy."
Hurts companies and workers, suit claims
The major sticking point of AB 5 that affects Uber, Postmates, and other similar businesses is that it would force these companies to reclassify their workers as employees instead of contractors. Of course, this would lead to major increases when it comes to the cost of doing business in California. 
However, the suit claims that the gig workers that AB 5 is meant to support are also being stifled by its passage into law. In particular, the companies claim that the new legislation would hamper workers' ability to work on a flexible schedule.
"Even with record low levels of unemployment, hundreds of thousands of Californians are flocking to on-demand work. Instead of a daily commute, an outdated workplace hierarchy, and the daily grind of an inflexible 9-to-5 job, these workers enjoy the freedom to be their own bosses, set their own hours, and earn income whenever they want," the suit states.
Denying benefits
Despite the claims in the lawsuit, some regulators in California aren't buying what Uber and Postmates are selling. California Assemblywoman Lorena Gonzalez, who originally authored the bill, said the lawsuit is nothing more than an attempt to deny benefits to workers. 
"The one clear thing we know about Uber is they will do anything to try to exempt themselves from state regulations that make us all safer and their driver employees self-sufficient," she wrote in a statement. 
"In the meantime, Uber chief executives will continue to become billionaires while too many of their drivers are forced to sleep in their cars."