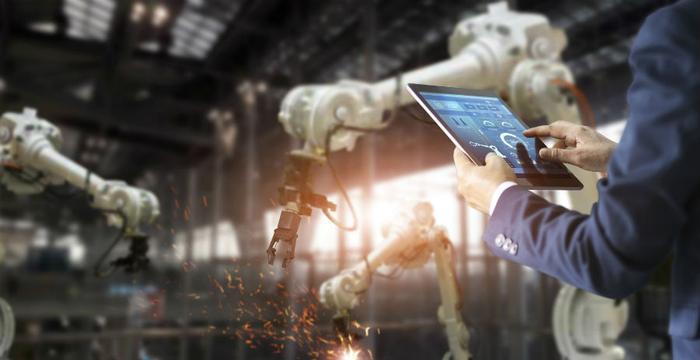 President Trump has signed an executive order which encourages the federal government, academia, and the private sector to prioritize research pertaining to artificial intelligence.
In a memo announcing the "American AI Initiative," the White House outlined the key principles that the order would be based on. The first principle emphasizes that the U.S. should "drive technological breakthroughs in AI across the Federal Government, industry, and academia in order to promote scientific discovery, economic competitiveness, and national security."
The initiative will feature a "multi-pronged approach" that emphasizes "research and development, AI infrastructure, AI governance, workforce and international engagement," according to CNN.
The five primary areas of emphasis include:
AI research and development

Opening data and AI resources

Setting AI governance standards

Building the AI workforce

Working on international engagement and protecting the US AI advantage
"Americans have profited tremendously from being the early developers and international leaders in AI," the White House said in a press release. "However, as the pace of AI innovation increases around the world, we cannot sit idly by and presume that our leadership is guaranteed. We must ensure that advances in AI remain fueled by American ingenuity, reflect American values, and are applied for the benefit of the American people."
The administration said the initiative will redirect existing federal funding and resources towards AI research. However, unlike other countries that have launched AI strategies, the U.S. initiative includes no new funding for AI development.
The White House didn't detail many specific policy proposals, but it promised to release a more detailed plan in the coming six months.