---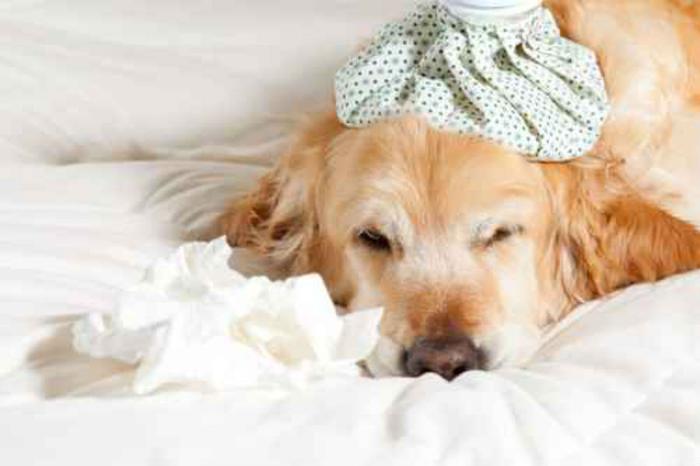 If you're a dog parent, you want the best of everything for your pooch – especially their health. With flu season in full swing, it's important to remember that humans aren't the only ones at risk for the virus. Dogs can come down with the flu, too.
One type of canine influenza virus – CIV H3N8 – has been around for years. But a new, harder to diagnose type (CIV H3N2) was identified in Chicago in March 2015. Since then, the virus has spread to more than 25 states, according to the Cornell University College of Veterinary Medicine Animal Health Diagnostic Center.
Knowing how it's spread and what can be done to prevent the virus are crucial to keeping your pup healthy. 
How it spreads
CIV H3N2 is spread through direct contact with respiratory secretions from infected dogs and from contact with contaminated objects, such as toys, clothing, and water bowls.
According to the American Veterinary Medical Association, dogs frequently in contact with other dogs are at high risk of infection. This includes dogs that are boarded or enrolled in daycare, as well as those who visit groomers or dog parks.
Since dogs can't tell you what's ailing them, be sure to take stock of your dog's behavior. Recognizing the symptoms is the first step towards diagnosing and treating the canine flu.  
Symptoms
In the initial phase of infection, the dog appears healthy but can spread the virus to other dogs. Symptoms include: coughing, sneezing, loss of appetite, lethargy, fever, and discharge from the eyes and nose.
Most dogs recover in two to three weeks. However, because CIV H3N2 can be difficult to diagnose and in severe instances may be fatal, effective prevention is critical.
If you take your dog to dog parks or other areas where he is in contact with other potentially infected dogs, it's important to take precautions in order to prevent the virus.
Preventive measures
Vaccinations are one way to get ahead of the virus. In November 2015, Zoetis, the world's largest animal health company, was the first to be granted a conditional license for a vaccine for CIV H3N2.
"I'll be telling clients I recommend the vaccination," said Dr. Scott Rovner, a Chicago veterinarian. "I'll be vaccinating my own two dogs who go to daycare. I think it's going to be a great product to help slow down and lessen the clinical signs that we see with our patients."
Other preventive measures to help protect your dog include:
Washing toys, bowls, and bedding regularly.

Washing your hands thoroughly before handling your own pet if it has had contact with other dogs.

Consulting with your veterinarian regarding the appropriate vaccination protocol for your dog.
---