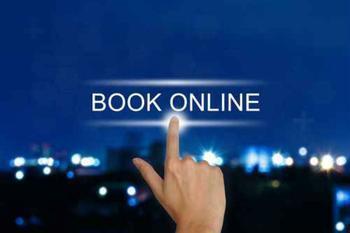 Whether it is booking a flight, arranging for a hotel or rental car, or purchasing items for the trip, most consumers world-wide turn first to the internet.
Every travel-related business now has a web presence, and nearly all have e-commerce capabilities. Travel sites like Expedia and Priceline allow consumers one-stop-shopping when it comes to making travel arrangements.
So it might not be all that surprising when MarkMonitor reports its new research that shows 68% of consumers around the world now exclusively turn to the internet to book travel. The problem occurs when something goes wrong.
Negative experiences
"A number of consumers in the study had negative experiences when booking travel online," the authors write. "Seven out of every 100 people reported their final plans had fallen short of their expectations — particularly when it came to accommodation, car rental and flights."
A 7% disappointment rate frankly doesn't sound all that large, but the report notes that these mistakes, problems, and disappointments tend to get magnified, thanks to the internet. For example, 42% of the consumers who had a bad travel experience said they posted a negative review, making sure other consumers learned of their disappointment.
Many turn to ConsumerAffairs when things go wrong, voicing displeasure with whatever business they happened to be dealing with – Expedia, United Airlines, or Hilton Hotels, just to name a few.
"With the growth of social media and a culture where consumers have the power to make their displeasure widely known through social networking sites, online brand protection has never been more important," Mark Frost, CEO of MarkMonitor. said in a release.
Huge impact
You begin to see the impact this practice can have, says Frost, when you learn that 47% of travelers say they consult online reviews before making travel plans.
Only 32% of disappointed consumers followed a more formal report procedure, taking the issue directly to the company involved or to an official licensing body or trade association.
The study's takeaway for consumers, says Frost, is the need for a better understanding of how online travel works. For travel businesses, he says brands with an online presence need to protect themselves through a solid plan to deal with unhappy travelers before their issues hit social media.