---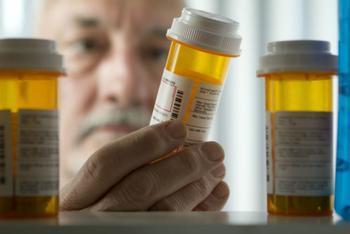 Doctors are taking a new look at how they prescribe pain medication for children, as rates of opioid drug abuse rise nationwide.
While it may be helpful that physicians reduce or eliminate these prescriptions for children, it doesn't address the issue of drugs that are still in the medicine cabinet. And a survey suggests there are a lot of them.
Researchers at the University of Michigan report nearly half of parents whose children received opioids after surgery or illness reported keeping the leftover drugs at home. In many cases, parents who had disposed of the leftover pills had been advised to do so by the child's healthcare provider.
"We found that the amount of pain medication prescribed for children is frequently greater than the amount used, and too few parents recall clear direction from their provider about what to do with leftover medication," said Sarah Clark, associate research scientist in the department of pediatrics at the University of Michigan's C.S. Mott Children's Hospital.
Missed opportunity
Clark calls it a "missed opportunity" to head off prescription drug misuse among children. The leftover pills, she says, provide easy access to narcotics for teens and their friends.
When parents admitted to keeping the pills, the survey shows about 60% were for narcotics, such as oxycodone or hydrocodone.
The Michigan doctors say leftover drugs should be returned to a hospital, doctor's office, or pharmacy. A number of counties, responding to what has become an epidemic of opioid abuse, stage periodic "take-back" events to collect unused painkillers.
Reducing the number of prescriptions
Many health officials believe one answer is for doctors to prescribe fewer opioid drugs, especially for children. In March, the Centers for Disease Control and Prevention (CDC) issued guidelines for prescribing opioids, noting that in 2012, health care providers wrote 259 million prescriptions for opioid pain medication, enough for every adult in the United States to have a bottle of pills.
Opioid prescriptions per capita increased 7.3% from 2007 to 2012. Oddly, the CDC found that opioid prescribing rates increased more for family practice, general practice, and internal medicine compared with other specialties.
The Michigan researchers say healthcare providers should not assume that parents understand the risks of keeping leftover pain medication in the home. They say doctors need to explain the risks to parents, and offer guidance on appropriate options for disposing of the pills.
---