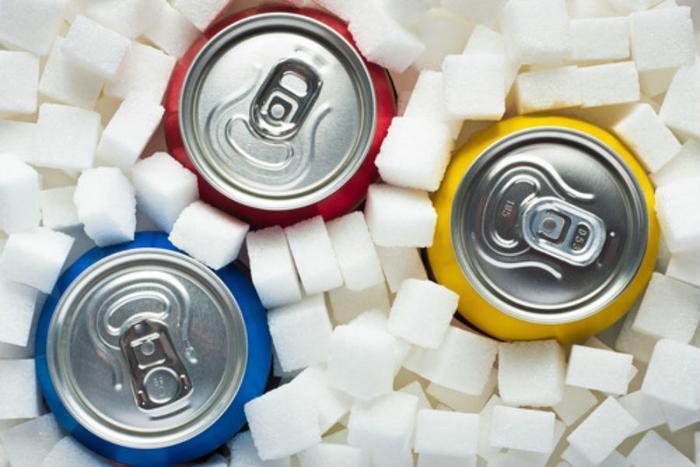 Health experts have been coming down on consumers' consumption of soda and other sugary beverages for some time, as the drinks have been found to come with several negative health effects.
Now, researchers have found yet another reason consumers should be avoiding sugar-sweetened drinks: they could increase their risk of developing kidney disease.
"There is a lack of comprehensive information on the health implications of the wide range of beverage options that are available in the food supply," said researcher Dr. Casey Rebholz. "In particular, there is limited information on which types of beverages and patterns of beverages are associated with kidney disease in general."
Chronic kidney disease
To see the ways certain beverages were affecting consumers' likelihood of developing chronic kidney disease (CKD), the researchers had participants from the Jackson Heart Study respond to a questionnaire based on their regular food and drink choices.
The questionnaire ran from 2000-2004, and the participants' health was monitored through 2013. With over 3,000 African American men and women involved in the study, the researchers found that CKD was closely linked to those who regularly consumed drinks with sugar sweeteners.
According to the study, those who kept a steady intake of sugar-sweetened juice, soda, and water were at a greater risk of kidney disease. For those who were the strictest when sticking to that beverage pattern, their chances of developing CKD were 61 percent. However, over the course of the entire study, six percent of participants developed CKD.
While the researchers didn't expect to see water play a role in this study, participants didn't note any specific water bottle brands or flavored waters, which could be where it came into play. Overall, experts believe these findings should be a wake-up call for both consumers and legislators, as the associated health risks proved to be substantial.
"While a few select U.S. cities have successfully reduced SSB [sugar sweetened beverage] consumption via taxation, all other municipalities have resisted public health efforts to lower SSB consumption," Drs. Holly Kramer and David Shoham wrote in an editorial that accompanied the study.
The doctors believe more should be done legislatively to help combat this issue.
Steering clear of sugar
Researchers and legislators alike have been working to help consumers make healthier choices, particularly where beverages are concerned.
This past summer, California lawmakers were looking to pass a bill that would require restaurants to serve kids only milk or water -- not soda or juice. While many thought the government was getting too involved in consumers' choices, the law wouldn't be a mandate -- parents could still decide what drink their child had at a meal.
"Some of these kids are drinking up to three sodas a day," Stephanie Winn of the American Cancer Society told CBS affiliate KOVR. "This is setting them up for tremendous cancer risks down the road."
In another study, researchers found that swapping just one sugary drink for water throughout the day can have positive health benefits. Exchanging eight ounces of soda or juice for eight ounces of water was found to reduce calorie intake a great deal each day -- even for consumers who typically have more than eight-ounces of something sugary.