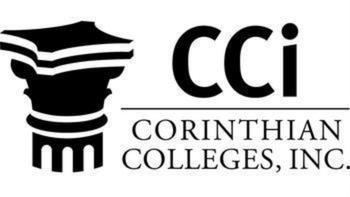 It doesn't seem to matter which party is in power, the U.S. Department of Education is slow to correct errors, no matter how grevious. In the most recent example, the department has failed to cancel federal student loans for thousands of students victimized by predatory for-profit colleges.
A coalition of states is pressing Education Secretary Betsy DeVos to take action on the 27,000 applications for loan forgiveness filed by students whose for-profit schools collapsed and left them stranded without a degree or guaranteed admission to another school.
Some students are nearing the end of 12-month forbearances on their loans, and face restarting monthly payments on debts that should be canceled.
"There is simply no reason for Secretary DeVos to delay student loan forgiveness for the thousands who were victimized by Corinthian Colleges," said New York Attorney General Attorney General Eric T. Schneiderman. "We should be doing all we can to allow students to pursue their educations without the burden of crushing student loan debt. I call on Secretary DeVos to stop delaying this common-sense solution for those who were duped and ripped off by Corinthian."
Schneiderman and 18 other attorneys general wrote to DeVos today, pressing her to provide information on what the department is doing to reduce the growing backlog of applications and to provide a timeframe for the discharge of student debts.
The department has similarly ignored thousands of teachers whose TEACH grants were unjustifiably converted to delinquent loans because of minor clerical errors on the teachers' annual applications. 
Discharge should be automatic
Going a bit further, the AGs note that since the Department of Education has already determined that these students are eligible for loan forgiveness, DeVos should abandon the application process and automatically discharge all eligible loans.
Students eligible for loan discharges attended Corinthian Colleges, which the Education Department has said made false claims about post-graduation employment rates for many of its programs.
More than 100,000 students who attended programs at Corinthian schools received a letter in April explaining that they are eligible for streamlined federal student loan cancellation based on the Department of Education's findings. The students were directed to fill out a short application for the Department of Education. Students who did so are still waiting for action on their request.
"Relieving these hard-working Americans of their fraud-induced student debt will free them to participate more fully in their local economies, or even continue their educations with reputable schools," the letter explains.
The list of states signing the letter includes Illinois, Washington, Massachusetts, California, Connecticut, Delaware, Hawaii, Iowa, Kentucky, Maryland, Maine, Minnesota, Mississippi, New Mexico, New York, Oregon, Pennsylvania, Virginia, the Hawaii Department of Commerce and Consumer Affairs, and the District of Columbia.