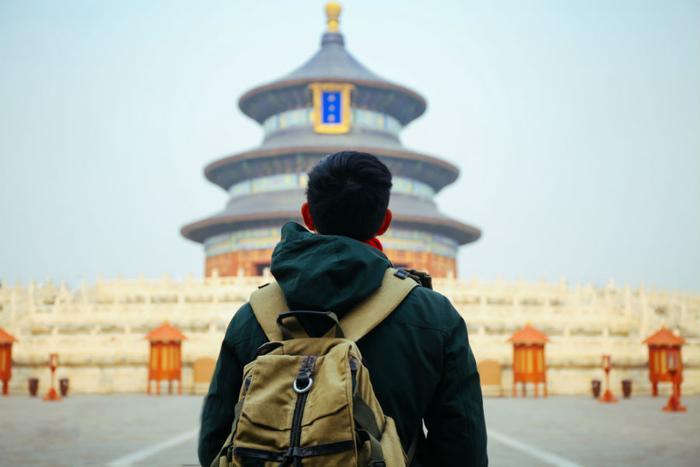 Travel to China is getting risky for U.S. citizens -- especially those with dual U.S.-Chinese citizenship, according to the U.S. State Department.
As the two countries remain locked in a trade war that has begun to affect the economies of both nations, the State Department has issued a travel advisory for Americans traveling to China.
The U.S. government charges the Chinese government is now carrying out what it terms "arbitrary enforcement of local laws" and has placed special restrictions on dual U.S.-Chinese nationals.
The Chinese government has carried out a similar campaign, arresting Canadian citizens after Canada arrested the CFO of the Chinese tech giant Huawei at the request of the U.S., who accuse her of violating Iranian sanctions. Since her arrest, a Canadian government official says 13 Canadians have been detained by Chinese authorities on various charges.
You could be prevented from leaving the country
The State Department warns U.S. citizens that the Chinese government has asserted broad authorities to prevent Americans from leaving the country, especially those who are also Chinese. It says U.S. citizens have been forced to participate in government investigations by preventing their departure through the use of "exit bans."
"U.S. citizens may be detained without access to U.S. consular services or information about their alleged crime," State Department officials say. "U.S. citizens may be subjected to prolonged interrogations and extended detention for reasons related to 'state security.' Security personnel may detain and/or deport U.S. citizens for sending private electronic messages critical of the Chinese government."
Doesn't recognize dual citizenship
One reason Chinese-American travelers may be vulnerable is that the Chinese government does not recognize dual nationalities. U.S. citizens of Chinese heritage may be subject to additional harassment and the government may block the U.S. Embassy from providing consular services.
For Americans visiting China, the State Department advises entering on your U.S. passport with valid Chinese visa and keep the documents with you at all time. Should you be arrested or detained, ask police or prison officials to notify the U.S. Embassy or the nearest consulate immediately.
The State Department publishes regular crime and safety reports for China. You can check them out here.