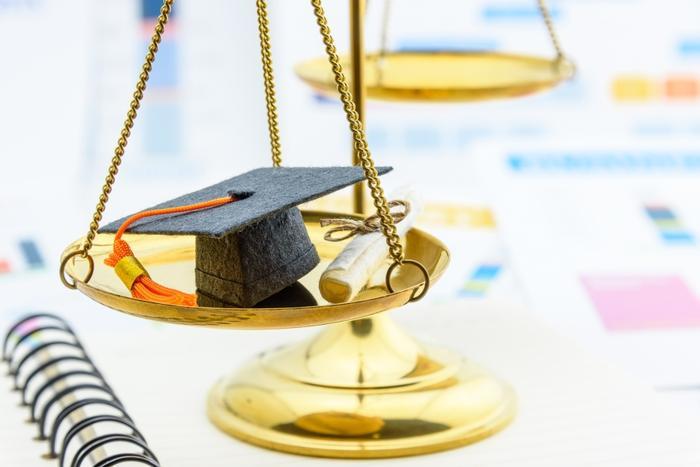 The counterblast on the "Operation Varsity Blues" scandal has officially begun.
The Stanford Daily reports that, on Thursday, two Stanford students filed a federal class action lawsuit against the university and other schools implicated in the alleged admissions bribery affair -- including Georgetown, Yale, and the University of California at Los Angeles (UCLA) -- arguing that they and other students had less than a fair chance in applying for admission to these schools.
Erica Olsen and Kalea Woods claim that even though their own applications proved they had the credentials and grades necessary to get into schools like Stanford and its upper-crust peers, they "did not receive what [they] paid for — a fair admissions consideration process."
"Each of the qualified, rejected students was damaged by the fraudulent and negligent conduct of the Defendants in that, at a minimum, each Class member paid college admission application fees to the Defendant universities without any understanding or warning that unqualified students were slipping in through the back door of the admissions process by committing fraud, bribery, cheating, and dishonesty," allege Olsen and Woods.
"Each of the universities took the students admission application fees while failing to take adequate steps to ensure that their admissions process was fair and free of fraud, bribery, cheating and dishonesty."
The backstory
In case you've been off-the-grid over the past few days, the alleged multimillion-dollar college admissions scheme revolves around a hodgepodge of skeletons in the closet. At the top of the pile is William Singer, the operator of the non-profit Key Worldwide Foundation (Key), a charity that postured itself as "provid(ing) education that would normally be unattainable to underprivileged students, not only attainable but realistic."
"With programs that are designed to assist young people in every day situations, and educational situations, we hope to open new avenues of educational access to students that would normally have no access to these programs. Our contributions to major athletic university programs, may help to provide placement to students that may not have access under normal channels."
If you read between the lines of the Key's mission statement, maybe a flag should've been raised a long time ago.
Nonetheless, Singer escaped scrutiny for years, while finding lots of clients -- like Hollywood stars Felicity Huffman and Lori Loughlin -- and currying favor with a variety of admissions counselors, test proctors, and athletic department personnel and coaches. Singer's connections purportedly accepted bribes to grease the skids for prospective students to get into "selective" colleges they might not have had the qualifications or athletic talent to get in with otherwise.
The Stanford lawsuit may be just a start in a spate of lawsuits given the potential outrage of more exemplary students who were rejected to make space for less-than-qualified applicants whose parents hired Singer to get their child accepted.
Other Stanford students weigh in
In the Stanford Daily's coverage of the lawsuit, commenters weighed in on both sides of the lawsuit.
"I don't understand how someone who got into Stanford could be suing Stanford University for an unfair admissions process, especially considering that neither of the two people who were recommended by the sailing coach were admitted," wrote Jonathan Brandt. "Can someone please explain the legal logic?"
To which someone replied, "Her degree is now not worth as much as it was before, because prospective employers may now question whether she was admitted to the university on her own merits, versus having rich parents who were willing to bribe school officials."
In an update, the Daily reports that an attorney representing Erica Olsen, one of the two students who filed the suit, says she is dropping out of the suit. The attorney "... wrote that 'several' other plaintiffs will be added when an amended complaint is filed later today," according to the publication.